Announcement
Total 44 articles, created at 2016-03-20 12:00
(2.00/3)

 1 

Users of older Lumia phones can finally upgrade to Windows 10 Mobile

Better late than never,Mobile Software ,Windows Mobile 2016-03-20 12:00 2KB www.computing.co.uk

 2 

Nine out of 10 UK CIOs 'concerned' about EU's new data protection laws

Organisations face fines of up to four per cent of global turnover under new EU data protection laws,Leadership,Legislation and Regulation,Security ,CIO,GDPR 2016-03-20 12:00 2KB www.computing.co.uk

 3 

If you have less than a petabyte of data you don't need Hadoop

'Use it when you need it but when you don't, don't bother,' says Vincent de Lagabbe, CTO of bitcoin analysis firm Kaiko ,Big Data and Analytics ,Cassandra,Apache Software,Apache Spark,Hadoop,Bitcoin 2016-03-20 12:00 3KB www.computing.co.uk

 4 

Budget 2016: Osborne announces moves to boost broadband, coding, 5G and driverless cars

Chancellor also unveils initiatives that should help smaller tech companies and start-ups ,Budgets and Investment,Strategy,Careers and Skills ,5G,Driverless cars,Budget 2016-03-20 12:00 924Bytes www.computing.co.uk

 5 

Microsoft SharePoint 2016 and Project Server 2016 released to manufacturing

Latest version of Microsoft's collaboration platform is now integrated with Project Server,Business Software,Applications ,Microsoft,SharePoint,project management,collaboration 2016-03-20 12:00 3KB www.computing.co.uk

 6 

'Don't buy big data tools from incumbents,' warns investment firm

Newer technologies are better and come at a fraction of the price, says Redcliffe Capital's Alpesh Doshi ,Big Data and Analytics ,Big Data 2016-03-20 12:00 3KB www.computing.co.uk

 7 

TfL CIO Steve Townsend on the Internet of Things, Big Data, chief digital officers and reporting into marketing

Townsend explains how 'customer experience' has meant he has had to change his reporting line and investigate the use of IoT,Leadership,Internet of Things,Big Data and Analytics ,CIO,TfL 2016-03-20 12:00 973Bytes www.computing.co.uk

 8 

Rural Payments Agency chief: GDS and Defra didn't listen to warnings that CAP project was failing

'I was not in a position to have my opinion prevail,' says RPA's Mark Grimshaw,Government,Leadership ,Government,Agriculture,Public sector 2016-03-20 12:00 2KB www.computing.co.uk

 9 

Exasol shrinks its in-memory database onto an Intel NUC for proof-of-concept analytics work

Free edition of Exasol's in-memory database designed to run on a single server or PC for big-data pilot projects,Big Data and Analytics ,Intel,Exasol,Big Data Summit,in-memory database,Big Data 2016-03-20 12:00 3KB www.computing.co.uk

 10 

Candy Crush maker King to move to EXASOL system four times the size of its existing 200TB set-up

King has outgrown its existing EXASOL system as it 'never throws any data away',Big Data and Analytics ,Big Data and Analytics 2016-03-20 12:00 2KB www.computing.co.uk

 11 

Putting machine data to work

There are numerous uses for machine data once you've worked out how to process it, says Matt Davies of Splunk,Big Data and Analytics ,Splunk,Big Data,IoT,M2M,VW,Tesco,John Lewis,Sophos,security 2016-03-20 12:00 5KB www.computing.co.uk

 12 

CityFibre CEO Greg Mesch's ambitious plan to bring FTTP to 100 UK towns and cities - and beat BT in the process

Firm's £90m acquisition of Kcom in December has made it a force to be reckoned with in the broadband space,Telecoms ,BT 2016-03-20 12:00 807Bytes www.computing.co.uk

 13 

Five things to expect from Apple's imminent iPhone launch

All the rumours about Apple's 21 March launch in one handy place,Hardware,Mobile Phones,Communications ,Apple,iPhone 2016-03-20 12:00 2KB www.computing.co.uk

 14 

LinkedIn being used as a 'front door' to phishing attacks

Computing's research reveals phishing is the top threat to businesses, and is increasing in severity, while attacks use novel methods to make potential victims feel comfortable before sending their payloads,Hacking,Business Software ,Mimecast,phishing,Cyber security,email,LinkedIn 2016-03-20 12:00 4KB www.computing.co.uk

 15 

Why an Overclockable Core i3 Might Not Exist: The Supermicro C7H170-M and Intel Core i3-6100TE Review

When a new Intel platform hits the market, there are two primary product chains - processors and chipsets. For the most part... 2016-03-20 06:10 12KB www.anandtech.com

 16 

Razer Core Thunderbolt 3 eGFX Chassis: $499/$399, AMD & NVIDIA, Shipping In April

Back at CES 2016, Razer announced their Core Thunderbolt 3 external graphics (eGFX) chassis. Built around the new Thunderbolt 3 standard... 2016-03-20 06:10 4KB www.anandtech.com

 17 

Microsoft takes blame for 'dancing schoolgirls' at Xbox party

Technically Incorrect: Tone-deaf party at Game Developer Conference features scantily-clad dancers in fishnet tights. That doesn't bode well for Microsoft's diversity and inclusion efforts. 2016-03-20 07:23 2KB cnet.com.feedsportal.com

 18 

Is Google's Project Fi right for you?

If you're an Android fan who frequently travels internationally, the Project Fi mobile service could be your ticket to big savings. But there are a few things you should know. CNET's Marguerite Reardon explains. 2016-03-20 07:23 4KB cnet.com.feedsportal.com

 19 

The 404 Show 1654: The weird Internet; 10 Cloverfield Lane, Julie Rubicon, VR (podcast)

Justin Yu is back again this week to give us a spoiler-free quick review of 10 Cloverfield Lane and a strange Facebook story called Julie Rubicon. Plus we get a live demo of the Here Active Listening earbuds. 2016-03-20 04:31 1KB cnet.com.feedsportal.com

 20 

Best Tablets: Q1 2016

The last time we updated our tablet guide was right around the Christmas shopping season. We haven't seen many tablet launches since then... 2016-03-20 05:20 12KB www.anandtech.com

 21 

Fighting the 'fortress mentality' at DWP – my search for the truth about Universal Credit

IT programme manager and freedom-of-information campaigner John Slater reflects on his four-year battle to force the Department for Work and Pensions to release key documents. 2016-03-20 06:23 2KB www.computerweekly.com

 22 

Logitech Announces G610 Orion Brown And G610 Orion Red Mechanical Keyboards

Today Logitech unveiled two new mechanical keyboards under their G branding, with the G610 Orion Brown and G610 Orion Red. As I'm sure... 2016-03-20 06:10 2KB www.anandtech.com

 23 

Microsoft Extends Skylake Support On Windows 7 And Windows 8.1

Back in January, Microsoft made a rather surprising announcement that it was changing the support model for older operating systems running on the latest... 2016-03-20 06:10 3KB www.anandtech.com

 24 

Hands On With the Retail Oculus Rift: Countdown to Launch

By far the dominant theme at GDC 2016 has been virtual reality. If you're not a hardware vendor directly creating VR products, then... 2016-03-20 04:32 2KB www.anandtech.com

 25 

Why we should worry about Domino's delivery robots

The pizza chain continues its quest to become a major tech company with the DRU delivery robot. Let's hope Boston Dynamics doesn't get sold to the food service business, as Carl's Jr. contemplates hiring more machines. 2016-03-20 03:20 1KB cnet.com.feedsportal.com

 26 

Study Finds Most Software Vulnerabilities Have Patches Within One Day

Although the total number of vulnerabilities continues to rise, new research finds that most are not zero-day risks. 2016-03-20 05:51 1KB www.eweek.com

 27 

AMD Updates Gaming Evolved Client

Game streaming and recording has continued to be both a growing hobby and profession for many in recent years. Anytime there is growing interest... 2016-03-20 06:10 2KB www.anandtech.com

 28 

The Corsair Strafe RGB Mechanical Keyboard Review with MX Silent (Red) Switches

Cherry's MX Silent switches are making their debut on the Corsair Strafe RGB gaming mechanical keyboard. Corsair has the exclusive on the MX... 2016-03-20 06:10 3KB www.anandtech.com

 29 

MSI Releases Vortex: A Mac Pro-Like SLI PC for Gamers and VR, from $2199

We originally laid eyes on the final design back at CES , but now MSI has begun to sell its Vortex gaming desktops in... 2016-03-20 06:10 6KB www.anandtech.com

 30 

AMD Releases Radeon Software Crimson Edition 16.3.1 Hotfix

Following last week's release of Radeon Software 16.3 Hotfix , AMD is back again with a quick update to their driver set... 2016-03-20 06:10 1KB www.anandtech.com

 31 

Qualcomm's New SDK Enables Development of VR Apps on Snapdragon 820

Qualcomm on Monday introduced its first virtual reality software development kit, designed for its Snapdragon 820 mobile SoC. The new tools will enable software... 2016-03-20 06:10 4KB www.anandtech.com

 32 

VRScore: Crytek and Basemark Announce New Benchmark Release

Virtual Reality has definitely been playing the slow and steady race for a while now. Thankfully, with the approach of consumer VR headsets going... 2016-03-20 06:10 5KB www.anandtech.com

 33 

AMD Unveils GPU Architecture Roadmap: After Polaris Comes Vega

Although AMD's GDC 2016 "Capsaicin" event was primarily focused on game development – it is the Game Developers Conference, after all – AMD did... 2016-03-20 06:10 3KB www.anandtech.com

 34 

More chargers than gas stations? It's a reality in Manhattan

Tesla's ramping up its charging presence in Manhattan, which means electrons will be even easier to come by than good ol' hydrocarbons. 2016-03-20 06:12 1KB cnet.com.feedsportal.com

 35 

What Steve Wozniak and Palmer Luckey think about AR, robots may surprise you

Robots won't be the ones to kill us, thankfully 2016-03-20 04:03 5KB feedproxy.google.com

 36 

Countdown to doomsday: Apple, FBI face off in court Tuesday

In their struggle over cracking into an iPhone used by a terrorist, both sides present scary scenarios for what will happen should the other party prevail. 2016-03-19 16:01 5KB cnet.com.feedsportal.com

 37 

9 crazy things we learned about Pluto in the past year

The former ninth planet isn't just a frozen rock. We now know it has snow, blue skies and of course, a lot of heart. 2016-03-20 06:12 875Bytes cnet.com.feedsportal.com

 38 

GTA 5 Online's next event offers double RP, discounts, and more

Rockstar is celebrating the launch of the game's latest update with a week-long party; get all the details here. 2016-03-20 06:12 1KB cnet.com.feedsportal.com

 39 

How LawBreakers plans to stand out from Overwatch, Battleborn

"We don't want to make a game that will be lumped in with the cartoon style from our competitors. " 2016-03-20 06:12 1KB cnet.com.feedsportal.com

 40 

LG G5 launch date and price details

The official release for LG G5, is set for two weeks from today, Friday April 1, and it won't cost you nearly as much as the Samsung Galaxy S7 and S7 Edge. In the US, the LG G5 price is around 630 USD ... 2016-03-19 22:24 1KB pctechmag.com

 41 

Why did your Startup fail? Let's find out

According to research, over 51% of businesses will fail in their first five years, and even 25-30% of venture-backed businesses fail. Being an entrepreneur is a risk which needs to be taken. How can one reduce that risk of failure for your... 2016-03-19 22:21 1KB pctechmag.com

 42 

Minesweeper Universe released for iOS and Android

LITE Games on Friday was thrilled to announce the release of Minesweeper Universe 1.6 for iOS and Android, a fabulous remake of the computer game classic. Beware! This new version adds more than one twist to the well known game and will get you hooked instantly... 2016-03-19 21:35 2KB pctechmag.com

 43 

Top iOS news of the week: Safari vs. Chrome, Apple employees may quit, new FBI witnesses

This week in iOS we continued to hear what Apple may show off next week, a last minute request by the FBI to call witnesses surprised Apple, and we heard that Safari is catching up to Chrome. 2016-03-19 14:01 1KB zdnet.com.feedsportal.com

 44 

Google now lets you put stickers on Maps

Liven up your home and work locations 2016-03-19 13:23 1KB feedproxy.google.com
Articles
Total 44 articles, created at 2016-03-20 12:00

 
Microsoft is at last rolling out Windows Mobile 10 to older Lumia handsets, 16 weeks later than originally planned. 
So the rumours were true:  the latest version of Microsoft's Windows mobile operating system is available for users of older Lumia devices to download now.
Over on its official blog , Microsoft tells us to click a link to see which devices have been lucky enough to receive the update, but a hyperlinking error takes us to instructions on how to install Windows 10 Mobile. Good work, Microsoft. 
The Verge has the full list of devices, though, which is as follows: Lumia 430, Lumia 435, Lumia 532, Lumia 535, Lumia 540, Lumia 635 (1 GB RAM), Lumia 640, Lumia 640 XL, Lumia 735, Lumia 830, and Lumia 930. The update, naturally, will arrive on network unlocked devices first.
Microsoft notes that not all devices will be receiving the bump to Windows Mobile 10, admitting that it likely won't do much good for the performance of older devices.
"This list includes a limited set of Windows Phone 8.1 devices and does not include some devices that are currently running Windows 10 Mobile in the Windows 10 Mobile Insider programme.
"As Windows 10 delivers significant new innovations, many older devices are not able to successfully upgrade without an impact on the customer experience," Microsoft adds. "Our goal is to only offer the Windows 10 upgrade to devices that we are confident can continue to deliver a good customer experience. "
To check if Windows 10 Mobile is available on your handset yet, you'll need to download Microsoft's dedicated "Upgrade Advisor" app from the Windows Store. 
Once installed, Windows 10 Mobile will bring with it a number of new features, including improvements to Cortana, which is now more closely aligned with its desktop counterpart, and improvements to Microsoft's own Office and Outlook apps.

Top Windows Mobile news of the week: No upgrade for some, Edge extensions, good Lumia price
zdnet.com.feedsportal.com
A whopping 87 per cent of UK CIOs are concerned that their organisation might be exposed under the upcoming General Data Protection Regulation (GDPR), a new report has found.
The report, commissioned by Egress Software, asked 200 UK CIOs how concerned they are about the new regulations, which will become law in 2018. Only 13 per cent said they were not concerned at all by GDPR, but the majority (61.5 per cent) said that they were 'a little concerned', and more than a quarter (25.5 per cent) said they were 'very concerned'.
The GDPR represents a major change in the way that personal data must be managed for any organisation that does business in, or with, the EU.
They will need to make sure they are able to delete all of a consumer's personal data quickly and completely from their systems, on request. There will also be mandatory reporting of serious data breaches and organisations will be expected to know what data might have been affected - within 24 hours, if possible.
And organisations found to be in breach of the regulation face hefty fines of up to four per cent of global turnover.
The findings from Egress's research chime with the conclusions of a report commissioned by software-as-a-service (SaaS) provider Intralinks at the end of last year. It found that more than half of global companies expected to be fined for non-compliance with GDPR , and that two-thirds of worldwide companies would review their business strategies in EU countries in the next year.
Last month, Computing carried out an online poll of about 100 medium-to-large organisations and found that only 20 per cent were well prepared for GDPR, with a further 26 per cent stating that they have just started preparing for the regulation.
Surprisingly, a total of 44 per cent were unaware or only vaguely aware of the new rules.

Hadoop is unnecessary for smaller projects, and most firms should avoid using it unless they have to.
That's according to Vincent de Lagabbe, CTO of Kaiko, a company that offers real-time tracking of bitcoin exchanges.
"Considering the volume that we are dealing with Hadoop would be overkill. It was fancy technology for the time and people started using it for everything, but most things you can do without it. From experience, it's better to try to do without Hadoop - I mean use it when you need it but when you don't, don't bother," he said.
Kaiko pulls in transaction data from the Bitcoin blockchain and also monitors the major exchanges to see who is buying the crypto-currency in order to track its price in real-time and provide additional information about the market. While speed and being able to handle unstructured data is important, volume is less of an issue for the firm.
"If you've got less that a petabyte of data Hadoop is probably overkill," de Lagabbe said.
Instead of Hadoop, the company is deploying DataStax Enterprise (DSE), a commercial distribution of the Apache Cassandra NoSQL database, to perform storage duties.
"We didn't know what we were going to be putting into the database and we wanted something that could be flexible. Cassandra seemed like a pretty good solution to our requirements. We tried several other things but they weren't as stable for our usage. So Cassandra is our main data store. We store everything in it - blockchain data, exchanges data, everything else. "
So why not opt for the free community version?
"We chose DSE because we found it was more stable than the version we were using before, maybe because the builds are more carefully monitored, but I don't know," de Lagabbe said.
"Then there's the extensibility, so you can easily have a Spark cluster on it to do further analysis. We have not deployed such cluster yet but we plan to do that for real-time streaming and in-memory map reduce jobs.
"The support from DataStax has been helpful," he added.
Recent research from Computing has found that Spark is catching up with Hadoop as a primary general-purpose big data platform - although the two are most frequently used together.
Join us for Computing's Big Data & Analytics Summit  on March 17th. Attendance is free to qualifying end-users, so book your place now before they all go

Yesterday's Budget may have been light on major technology-related initiatives but it did feature initiatives that indicate the government is still keen to pursue the digital objectives it set out in...

Microsoft has officially released the latest version of its SharePoint platform for collaboration, file sharing and content management, adding new hybrid cloud capabilities alongside enhancements for users and administrators, as well as the latest version of Project Server that is now fully integrated with it.
SharePoint Server 2016 this week hit release to manufacturing (RTM), meaning that the product is code complete, but Microsoft is currently offering for download only the release candidate (RC) version it made available in January. The full version will be generally available in the Microsoft Volume Licensing Service Center from early May, the firm said.
Also hitting RTM was Project Server 2016 , the latest version of Microsoft's project and portfolio management (PPM) tool. This is now effectively tied into SharePoint, with the Project Server 2016 installer fully integrated into SharePoint 2016 so that a separate installer no longer needs to be run.
SharePoint Server 2016 builds on the foundations of previous SharePoint releases, but further emphasises Microsoft's software-plus-services strategy with extended hybrid cloud support, such as cloud hybrid search allowing on-premises content and information held in the cloud to be returned from the one search result, the firm said.
In fact, SharePoint Server 2016 has been developed with a common core platform shred with the cloud-based SharePoint Online, making it easier for customers to take advantage of SharePoint on-premises, in the cloud or in a hybrid scenario.
Microsoft also said that SharePoint Server 2016 offers better deployment flexibility, enhanced data security, a unified development experience across server and cloud, and improved mobile access to content.
"Billions of documents are stored on SharePoint sites-making it the centre of content management and collaboration for over a decade. Whether enabling students to work together or helping a company transform its entire intranet, we have continually evolved SharePoint to meet the changing needs of the digital workplace," said Seth Patton, general manager for Microsoft's SharePoint and OneDrive team, announcing the RTM on the firm's SharePoint blog.
Meanwhile, Project Server 2016 includes anew capability known as Resource Engagements, intended to help project managers and resource managers align with each other on the amount of work and time periods required for resources associated with a project.
Resource Engagements are an evolution of the old Resource Plan feature in Project Web App, Microsoft said, and so all of a customer's existing Resource Plan data will be converted to engagements as part of the upgrade process.

Firms shouldn't buy big data tools from traditional enterprise vendors, according to Alpesh Doshi, managing partner at investment and finance boutique Redcliffe Capital.
Doshi, who was speaking at a panel session at Computing 's Big Data & Analytics Summit 2016, suggested that firms should steer clear of legacy vendors and look at some of the newer technologies that are around such as Spark and Storm.
He said that even technologies such as Hadoop had been bettered in recent years.
"Five years ago everything was a Hadoop problem; right now there are so many technologies you can do things better with than Hadoop. Most architectures are a blend of different technologies; whether it be text analytics, AI or something else - the challenge isn't just looking at vendors such as IBM, Microsoft or HP, it's a lot more complex," he said.
But Ben Hutt, CEO of global recruitment firm The Search Party, took issue with Doshi's advice. He said that his firm had looked at the likes of Hadoop (for which the firm uses Cloudera), and subsequently Spark, but added that it was much easier - and perhaps more logical - for a huge corporate organisation to stick to one vendor - usually a traditional company.
Doshi, though, referenced an IT decision-maker at an airline that uses Oracle end-to-end. The airline has issues with scalability and analytics, and Doshi said that newer vendors could solve that problem for a quarter of the cost of an Oracle solution, but that the IT-decision maker didn't believe that could be the case - and suggested that he couldn't switch to another vendor.
"This is why large vendors still have relationships with huge corporate companies," said Doshi.
But being an Oracle customer hasn't stopped Specsavers from using big data technologies from other companies.
Nick Hough-Robbins, global data programme director at Specsavers, said the firm was implementing MapR along with visualisation technology from Tableau, and is also exploring what to do with its structured data.
He said the company needed different tools depending on the types of data, the department the data comes from and the different business scenarios.
The best-of-breed approach is being used at construction firm Arup too, where Peter Edwards, associate director at the company, said they opt for open-source technologies where possible. Edwards said that the ability to unplug from certain products when they wanted to was vital as technology was evolving so rapidly.
Luke Scanlon, head of fintech propositions at law firm Pinsent Masons, said that his organisation takes the same approach - he said it would be impossible for the company to do what it wanted to do with data by just using traditional vendor tools.

'Customer experience' is the main theme mentioned time and again by Transport for London CIO Steve Townsend throughout an interview at TfL's offices in Victoria, London.
So important is customer experience,...

The chief executive of the Rural Payments Agency (RPA), Mark Grimshaw, has suggested that senior chiefs at the Government Digital Service (GDS) and Defra did not listen to his fears about failings in its Common Agricultural Policy (CAP) programme.
The CAP programme was aimed at developing new systems and processes to support the implementation of the Common Agricultural Policy in England. It was established in 2012 to address previous failings in how CAP payments were delivered by the Agency.
Earlier this month, MPs slammed senior leaders at the RPA, GDS and Defra for what they described as a "childish turf war" , which involved "dysfunctional and inappropriate behaviours" that were "inexcusable and deeply damaging" to the £154m programme.
It led Public Accounts Committee chair Meg Hillier to say that it was "frankly embarrassing to learn of senior and highly paid civil servants arguing to the detriment of hard-pressed farmers".
RPA chief Grimshaw gave evidence on the scheme to the Environment, Food and Rural Affairs Committee. He suggested that there was an element of truth in the PAC report, but claimed that the language used had been sensationalised.
"I am certainly not in the position of accusing the committee of being inaccurate and if those are the words I used then I will recant them here and now," he said.
Grimshaw said he regretted being unable "to get over to the programme the requirements of the business from a delivery and functional perspective" - claiming that this was "a concern that will live for me for many years".
"As a personal failing I was not able to communicate, and not able to get senior people to recognise, that the programme was in difficulty," he said. "I was not in a position to have my opinion prevail," he added.
Grimshaw suggested that "all four senior officers" who had been given responsibility for the programme should share the blame for its failings.
He also claimed that "almost all" outstanding 2015 payments will be made by the end of the month.

Analytics software specialist Exasol has created an eye-catching way for potential customers to run proof-of-concept pilots for nascent big data projects - by offering a free version of its ExaSolution in-memory database that can run on a machine as small as an Intel NUC mini PC.
Available to download now, the free trial version of Exasol's database is restricted to a single node rather than a cluster of servers. This means that potential customers can use it for proof-of-concept projects on a single system without having to invest in costly infrastructure before they are ready to deploy.
It could also prove attractive as a way for small-to-medium businesses (SMBs) to dip their toes in the water with big data analytics at relatively low cost, while big data projects are still largely the preserve of large organisations.
The free edition appears to be offered as a virtual appliance, and requires a 64-bit operating system (Windows, Linux or Apple OS X) with at least 4GB memory and a virtual machine player such as VirtualBox, VMware Player or KVM.
Exasol also advises that customers will get the best results with data volumes up to 100GB in capacity, while about 10 to 20 percent of the data should be kept in memory, which is limited to 10GB in the free edition anyway.
Atheon Analytics, a specialist retail analytics consultancy partner of Exasol, has deployed the free single-node edition onto an Intel NUC mini PC in order to power its proof-of-concept data visualisations.
Dubbed "Exasol-in-my-pocket", the demonstration unit proved capable of crunching through 250 million rows of trading data from a large supermarket, analysing statistics around waste reduction and stock control.
"Customers are often surprised when we tell them that this device is our database server, but this mini PC is a great talking-point and ice-breaker as well as being the perfect tool to do our work," said Atheon Analytics managing director Guy Cuthbert.
"We can bring in more data to our visualisations while at the client site and this allows us to create better proof of concepts. Additionally, by running the full Exasol database it takes no further effort to scale up to a multi-node cluster when the customer wishes to progress to a full implementation," he added.
Exasol chief executive Aaron Auld said: "When talking about scalability we often talk about the ability to scale up to large clusters that can handle huge amounts of data, but to have a powerful analytic database that can scale down to a device that you carry around with you in your pocket is just as important for smaller scale implementations. "
Join us for Computing's Big Data & Analytics Summit on Thursday, March 17th. Attendance is free to qualifying end-users , book your place now!

Candy Crush maker King is to move away from its existing EXASOL system to a new one that is quadruple the size, in order to handle increasing data volumes.
The mobile phone game maker is currently housing 200TB of data in its EXASOL in-memory database, but Dave Shuttleworth, principal consultant at EXASOL suggested that because the firm is collecting more and more data every day, it needs an even bigger EXASOL solution going forwards.
Shuttleworth, speaking at Computing 's Big Data & Analytics Summit 2016, explained that King has a big Hadoop data lake environment with many petabytes in there, and that the company has "never thrown any data away" since it started about eight years ago.
As Vincent Darley, VP of data analytics and BI at King Digital Entertainment, explained at last year's Big Data & Analytics Summit, the London-based firm started by storing data on a standalone Hadoop cluster, but decided to use EXASOL to be able to better exploit the data it had.
According to Shuttleworth, the success of Candy Crush on iOS and Android devices meant that data volumes "went through the roof", and they realised they needed something alongside Hadoop to do complex analytics, but also to scale up.
"They collect event logs from every game played; they get 1.8 billion games per day worldwide, and in each game they collect between 10 to 15 event records, so typically around 30 billion a day, and that's what's going into their EXASOL system and their Hadoop data lake," Shuttleworth said.
"So they use EXASOL for the 'hot data for analytics' and then they're doing analytics on the games being played because they want to find out, for example, if there is a bottleneck in a certain level in the game so they can tweak it to make sure the right number of people get through - they don't want to make it too difficult so that people get bored and go away because they make their money from in-game purchases," he added.
And this is why the firm, Shuttleworth said, is attempting to optimise the environment for its customers.

Machine-generated time-series streams of ones and zeros is one of the most rapidly growing categories of data. Unstructured and fast moving, it is also the hardest type of data from which to extract value. The imbalance between quantity and utility is set to become even more pronounced as machine-to-machine communications proliferate with the arrival of the Internet of Things (IoT). Nevertheless, machine data can be a gold mine of useful information, if only you can work out how to get to it.
That was the message of Matt Davies, head of marketing EMEA at analytics provider Splunk, who ran through a range of use cases for machine data during a presentation at the Computing Big Data Summit 2016 yesterday.
"The data we know about is the data we see," he said. "Everyone's generating masses of machine data that they're not using, but that data actually has many uses. It can be used for security, for IT operations, for customer experience, in IoT analytics and also to find out how a product is doing. "
IT operations
The practice of turning large volumes of messy machine data into something useful is part of a process known as operational intelligence. An obvious use case for this is to provide a real-time view of what is going on across IT systems. So, for example, machine data can be used to increase visibility, detect anomalies and pin down the root causes of problems with networking and storage infrastructure and cloud services. It can also be used to gain visibility into the application stack, as with Tesco.com, which deployed Spunk to ingest and analyse logs from operating systems and applications in order to improve the performance of its e-commerce site and deal with problems more quickly.
In another example, the bank Credit Suisse analysed data from trading systems to find out who was using its grid computing resources and managed to realise substantial savings by getting this under control.
Security
Anomaly detection is key to anti-fraud interventions. Behaviour analytics is deployed to identify suspicious activity in real-time, and this depends on machine data. Firewall logs may be combined with custom monitoring solutions to raise an alert.
Machine data is used at security vendors in a similar way. Davies mentioned Sophos's Security Operations Centre, which integrates Splunk to gain real-time security intelligence. He also namechecked online retailer Net-a-Porter, which analyses machine data to identify threats from both outside and inside the business.
Customer experience
Sorting out IT and security issues will tend to lead to better customer experience and also promote operational efficiencies in other areas.
"John Lewis started off trying to fix problems with dropped sales when transactions never came back from the payment provider, and then moved on to real-time checkout analytics," Davies said. "That also gave the marketing department a good idea of what action to take based on machine data. So don't discount that sofa because we have 400 of them in people's shopping baskets right now. "
IoT analytics
Another obvious application of machine data is in the automotive sector which is increasingly software-driven, with sensors attached to every major component.
"VW have trialed electric cars. They can get all the data from those cars and plot a heat map showing battery life, when the doors were open, when the lights were on. You can see on a map where the speed cameras are because everyone slows down. And you can see the heart rate of the driver who saw the camera first go up as he got flashed by the camera. "
In another case Davies mentioned a rail equipment supplier New York Air Brake that was able to use sensor data to identify potential savings totalling $1bn on fuel and other efficiencies across the US railroad network.
Product analytics
The music discovery app Shazam uses machine data to improve understanding of the effectiveness of TV campaigns.
"It uses machine data to say people are using Shazam to check a song on the ad break for a particular car," said Davies.
It also uses the data for A/B product testing.
"If we put a new feature in the top left, how does that compare with putting it in the the top right? "
Lots of companies have now reached the stage where they are using machine data for operational visibility and real time insight, Davies said.
Computing's Internet of Things Business 2016 summit takes place in May. Attendance is free for most delegates, but places are going fast so register today

The telecoms landscape has been dominated in the past few months by calls from the likes of Sky, TalkTalk and Vodafone for Ofcom to force BT to turn its wholesale Openreach division into a separate entity....

On 21 March Apple is expected to launch its long-rumoured iPhone 5SE - as well as unveiling a host of other new products and product updates. 
Taking place at a grand unveiling in Cupertino, California, not far from the technology giant's HQ, there's also expected to be a new iPad and refreshed Apple Watch models on offer, following months of speculation surrounding Apple's rumoured smaller, cheaper iPhone.
We've rounded up five features you can expect from the incoming handset.
Metal design
Apple's last 'mid-range' iPhone, the iPhone 5C, was encased in brightly coloured plastic, but the iPhone 5SE is expected to look more like the iPhone 5S.
It'll also have a bit of iPhone 6S about it, according to leaks showing that the iPhone 5SE will feature a curved glass front similar to that seen on Apple's latest smartphones. Apple's event invitation ( above ) also suggests that the handset will be available in the same colour options as the iPhone 6S. 
Four-inch screen
Of course, the iPhone 5SE's standout feature will be a pint-sized 4in display, similar to that seen on the iPhone 5C before it. There's no word yet as to whether it will feature a boost in resolution, but speculation points to a "2.5D" display with curved edges that improves the tactile sensitivity of finger swipes. However, it apparently won't offer 3D Touch functionality. 
A9 processor
Early rumours pointed to the iPhone 5SE having an A8 processor, but more recent leaks suggest that it will have the same A9 internals as the iPhone 6S.
This means, in theory, that the smartphone will support Apple's Live Photos feature, and should match the firm's flagship devices when it comes to overall performance.
Beefy battery
The iPhone 5C had a fairly lacklustre 1,500mAh battery, but the iPhone 5SE will reportedly up the ante with a 1,715mAh unit.  
Affordable-ish price
Apple will never make a cheap smartphone, but the iPhone 5SE, much like the iPhone 5C, will be more affordable than its iPhone 6S and iPhone 6S Plus siblings.  
Prices for the iPhone 5SE will start at $450 for a 16GB model, the same as the iPhone 5, according to reports.

LinkedIn is now being used by hackers to make contact with potential victims, in order to encourage them to open their malicious emails, and click on their links.
This was one of the revelations from Computing 's web seminar today titled 'Are you a phish or a whale?'
Abby Ewen, IT director at law firm BLM, explained that her organisation has recently experienced a determined phishing attack.
"We have had both via an email and telephone an attempt to extort money by someone purporting to be the CFO. It was intercepted both times because we have some very vigilant people trained to spot things that don't look right. We had one this week, a scam email passed to me by a partner, and the person who sent [the scam mail] had connected with the partner on LinkedIn prior to sending the email.
"LinkedIn was used as the front door into the scam," she said.
Phishing is now seen as the top threat to businesses in the UK, above more well-known and headline-grabbing criminal activities such as distributed denial of service (DDoS) attacks.
This was one of the key findings of Computing 's latest research into IT security, presented during the webinar.
Phishing is the art of acquiring sensitive information from a target by offering them bait, which could be a fake message from a friend or colleague, an invitation to an important meeting, or even a tempting shopping bargain. Click on the message or link, and your machine is infected with malware that scoops up your personal data.
Whaling is exactly the same process, only with higher profile enterprise targets.
Phishing is becoming increasingly prevalent because of its simplicity, said Orlando Scott-Cowley, cyber security specialist at Mimecast (pictured).
"We use phishing to mean all the types of attack you see in email. Email has become the threat vector of choice because it's easy, there are no skills needed, and you can attach a pre-built piece of malware to your message. It has become far easier than the classic network or IP-based attacks we're used to seeing," said Scott-Cowley.
One of the problems, he added, is that people trust their inboxes, and this misplaced trust is exploited by cyber criminals.
"The problem is we trust our inbox too much, we feel like we're protected behind that infrastructure. Cyber criminals use that trust against us to trick us into clicking their links, wire transferring large sums of money to fraudulent accounts. "
Ewan gave the example of a fake email which purported to come from vehicle registration and licensing body the DVLA, which appeared at BLM recently.
"One day we had 2,500 copies of same email in 10 minutes, which purported to come from the DVLA. The email had a specific car registration number, and people still clicked on it [despite the registration number listed not being their own]. One person clicked who didn't even have a car! It's because people are very busy, and the default is to click on things. "
BLM's Ewen described the protections she has put in place.
"We now sandbox all attachments, and we receive around 35,000 per week, and we check all URLs that come in. We see between five and 10 malicious attachments per week. Of the 6,500 URLs clicked per week, about 10 go to malicious sites. It's interesting to see how messy the internal environment would be if we didn't have that protection," she concluded.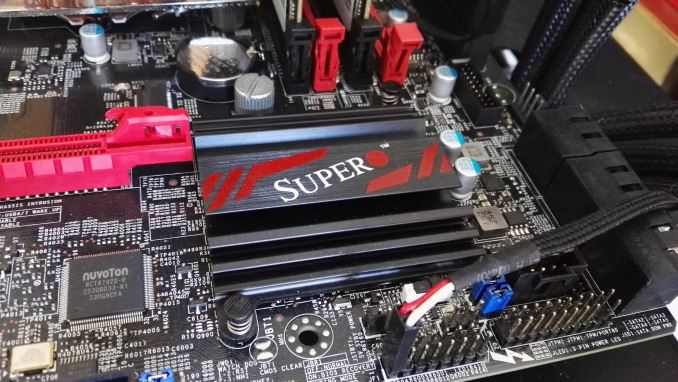 When a new Intel platform hits the market, there are two primary product chains - processors and chipsets. For the most part, at least in the consumer space, any processor should work with any chipset, with the higher end chipsets offering more functionality at an added cost. For Skylake, Z170 it's the top model, with H170/H150, B150, Q150 and H110 filling the rest, with one more business focused. The Supermicro C7H170-M reviewed here has the H170 chipset, but also was the first to come with BCLK overclocking for non-K processors. This is our first proper look at a Supermicro motherboard in a long time, as well as our probe into the brief jump into H170 and non-K overclocking which provides some deep indicators into the current processor lineup.
Skylake-K Review: Core i7-6700K and Core i5-6600K - CPU Review
Comparison between the i7-6700K and i7-2600K in Bench - CPU Comparison
Overclocking Performance Mini-Test to 4.8 GHz - Overclocking
Skylake Architecture Analysis - Microarchitecture
Z170 Chipset Analysis and 55+ Motherboards - Motherboard Overview
Discrete Graphics: An Update for Z170 Motherboards - PCIe Firmware Update
Price Check: Intel Skylake i7-6700K and i5-6600K - Skylake Price Check (2/16)
( $500 ) The GIGABYTE Z170X-Gaming G1 Review
( $250 ) The ASUS Maximus VIII Impact
( $240 ) The ASRock Z170 Extreme7+ Review
( $230 ) The MSI Z170 Gaming M7 Review
( $208 ) The GIGABYTE Z170-UD5 TH Review
( $165 ) The ASUS Z170-A Review
( $128 ) The Supermicro C7H170-M Review (this review)
To read specifically about the Z170 chip/platform and the specifications therein, our deep dive into what it is can be found at this link .
This piece is going to play out a little differently to our regular CPU/motherboard coverage, purely due to the story about what is happening about the industry. I want to start by bringing everyone up to speed on what we know…
The story of how to overclock on Intel's latest consumer focused platform reads like novella on envy. The 6 th generation platform, codename Skylake, introduced a number of features in the base design to enhance a particular way of overclocking by adjusting the 'base frequency' of the processor. Historically (pre-2009), most overclocking was performed in this way, but with the introduction of Nehalem and especially Sandy Bridge processors Intel had changed the fundamental way different parts of the processor were synchronized and users were limited to 'multiplier' overclocking, and only on certain CPU parts that enabled the feature.
So for example, here is our i7-5960X processor, with an out-of-the-box frequency of 3.3 GHz (33x100) being overclocked to 4.6 GHz (46x100):
Core Speed ~3300 MHz on left and ~4600 MHz on right
Nominally the frequency of a processor is the base frequency (typically 100 MHz) multiplied by the CPU multiplier (anywhere from 12-42 depending on the model). Thus for a processor like the i3-6100TE in this review, it runs at a base frequency of 100 MHz and a multiplier of 27x, giving 2700 MHz (or 2.7 GHz) as the frequency. Since Nehalem/Sandy Bridge, and as more functionality was integrated into the processor, more features were tied to the base frequency of the processor. As a result, PCIe frequency (the speed at which the root complex of the processor communicates with graphics cards), chipset/DMI frequency (between the CPU and IO ports) and DRAM frequency (CPU to memory) were all tied into this value. Minor adjustments in the base frequency could take place (110-113 MHz on Sandy Bridge, 107 MHz on Ivy Bridge/Haswell, 104 MHz on Broadwell), but when it was pushed too much either the PCIe communication would fail or the chipset communication would fail – the latter being important as it could lead to corruption of data stored.
For Skylake, the layout of the CPU frequency generation was adjusted. Either as a fundamental design choice or due to other factors, Intel decided to decouple a large number of aspects of the platform from the fundamental base frequency, either providing transition segments or having separate base frequency generators. This, at a high level, means that different parts of the system can operate at different base frequencies as well as different multipliers, and the decoupling mechanisms would handle how data is moved around.
This looks like a complex diagram and I won't fool you, implementing this is a fundamentally complex problem. In the same way that designing games for 60 FPS only makes it a lot easier to create the game, if there was one constant base frequency it would be easier to design. But in a nutshell, there are three frequency areas: the core/memory/uncore, the PCIe communication and the chipset. This means we can adjust one of these three without affecting the others. When we normally overclock a processor, it is that first one of core/memory/uncore that matters the most.
For the Skylake processors, this was supposed to be limited to certain high-cost CPU models, such as the i7-6700K, the i5-6600K and the mobile i7-6820HK - but Supermicro was the first to find a way to enable this method in two different vectors. Firstly, as a function of feature set: base clock overclocking was only designed to operate on Z170 chipsets – Supermicro enabled this on a H170 chipset. Secondly, as a function of processor: base clock overclocking was only designed to operate on K/HK processors – Supermicro enabled this on the other processors from Intel.
We reported this when it was first becoming known to the media. The overclocker Dhenzjhen, an employee of Supermicro, used a Core i3-6320 and pushed it from 100 MHz up to 127 MHz by increasing the base clock on his C7H170-M motherboard using custom firmware.
At the time, the method of making this change was not being promoted. As we have since learned, it requires a separate external clock generator for parts of the processor such that they would not change when the CPU core was moved above 100 MHz. These clock generators are standard on Z170 motherboards, but moving them down to a H170 series motherboard, along with a series of custom firmware to manage the change, opened up non-K and non-Z overclocking on the Supermicro motherboard.
Other motherboard manufacturers quickly followed suit to include the method. ASRock were the loudest, stating that the adjustment was easy to make on motherboards that already had the secondary clock generator (because the same layouts are made for Z and H series chipsets sometimes), and from CES they were poised to release a series of motherboards that enabled overclocking in this non-Z and non-K methodology, even going as far as showing enterprise level motherboards with the feature, potentially allowing Xeon based processors to be overclocked. The other three major motherboard manufacturers were fairly tight-lipped on the matter by comparison.
There are obvious avenues where having overclockable processors would be helpful to parts of the industry, especially when it was the norm back in the early part of the century. On the Xeon side, it would aid enterprise customers who prioritize response times (such as the financial industry) and revamp the supposed 'high response time' products that currently existed with a 3% overclock. For the consumer and regular customers, it would enable the mythical 'overclockable dual core i3' processor that has been on the lips of enthusiasts. After the overclockable Pentium G3258 being launched in 2014 not offering that great performance when overclocked, enthusiasts are interested in the overclocked i3 performance metrics. Also, if all CPUs are overclockable, it means that perhaps the highest frequency part isn't what you need, and more money can be spent elsewhere.
However, the 'feature' seems to have been taken away as quickly as it was introduced. We reported that only sixty days after our initial coverage on the feature, ASRock had removed all advertising and references to their upcoming line of motherboards designed for base clock overclocking. Every ASRock motherboard on the market that had an updated BIOS for this feature had another update which removed the feature.
ASRock were unwilling to say on the record the reasons why the feature was removed, and why the advertising had been pulled. We noted that because the other motherboard manufacturers had not been as head strong, there was less of an effect and the removal focused around ASRock. We also contacted Supermicro at the time, and were told they were monitoring the situation but did not mention if they had to push an update.
Of course, there has been immense speculation as to what had happened, if there was a push from a certain direction, or if the microcode update (to 0x76 as above) from Intel had purposefully broken or locked the feature. Considering the potential adjustment in CPU/system sales that might occur as a result of this feature, a number of possible theories emerged.
It should be noted that the BIOS versions that support non-K overclocking for ASRock motherboards are still available for download, but due to the microcode update it may not be possible to roll back to a previous version. If someone buys an ASRock motherboard with a BIOS version before the update, it could be flashed to enable this however your mileage may vary as to which BIOS version the motherboard will have out of the box. The planned motherboards that ASRock had with this feature out of the box were all mothballed when the decision to pull the feature was made. It could be considered that a user gets a working overclocking motherboard and keeps it as is, without updating the BIOS – and not updating a BIOS accounts for most motherboards sold anyway.
The motherboard that started the ball rolling on this feature, the Supermicro C7H170-M (which is the motherboard in this review) is still for sale at Newegg, currently at $128 on 3/17. This doesn't mention the BIOS revision however, and the sole BIOS on the Supermicro website does not mention a date or a changelog, so at this point it is hard to tell the state of play. The motherboard has not been removed from sale at least.
So where does this leave us? We had the motherboard and Core i3 overclocked and tested, but the series of events throws up a number of questions if the data is even barely relevant any more. Thankfully, waiting until the past week has changed this. Under the radar, it seems ASRock is still trying to release motherboards with the feature. Various tech websites have picked up new listings for the H170 Performance/Hyper and B150 Gaming K4/Hyper , with base clock overclocking as a core feature, although we suspect that ASRock will not put out a formal press release announcing these products so as to not be seen as promoting a non-Intel supported feature. It is unclear if ASRock has found another way to implement the feature, or is purposefully keeping the microcode for this model held back, and I'm sure if we asked they wouldn't tell us.
But this brings me back to this review. It sounds as if the base clock overclocking saga is being played out like a panto and we're not sure who is in the lead role, who is the panto dame, the comic lead or the villain in this context, purely due to a lack of transparency. Either way, here's what we're going to do here.
In this review we will test:
Brief History of Skylake Overclocking
Supermicro C7H170-M Overview
Motherboard Features and Visual Inspection
Supermicro C7H170-M BIOS
Supermicro C7H170-M Software
Motherboard System Performance
Motherboard Processor Performance
Motherboard Gaming Performance
The Core i3-6100TE: An Unlikely Candidate?
Core i3-6100TE Office and Web Performance
Core i3-6100TE Professional Performance: Windows
Core i3-6100TE Professional Performance: Linux
Core i3-6100TE Gaming Performance: High End GTX 980/R9 290X
Base Clock Overclocking the Core i3-6100TE: Scaling
Base Clock Overclocking the Core i3-6100TE: Competition
Conclusions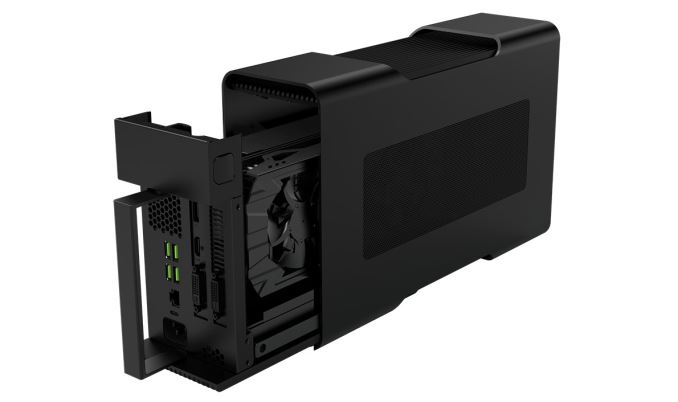 Back at CES 2016, Razer announced their Core Thunderbolt 3 external graphics (eGFX) chassis. Built around the new Thunderbolt 3 standard and its long-awaited official support for external video cards, the Razer Core is the first eGFX chassis to hit the market. We got a bit more information about it with last week's AMD XConnect announcement , and now today at GDC Razer is releasing the full details on functionality, compatibility, and availability.
Jumping right into things, the Razer Core is what can be considered a full size eGFX chassis. The unit is large enough to accommodate a double-wide video card up to 12.2 inches long, which covers almost every video card on the market. The only notable exceptions here are cards that use external radiators (e.g. Radeon R9 Fury X) and the small number of ultra-high-end triple-wide card designs such as some of MSI's Lightning cards. The toolless design is able to handle both open air and blower type video card coolers, however given its smaller size relative to a full PC case, I think it's going to be worth looking into just how well open air cards do.
The chassis itself measures 4.13" x 13.9" x 8.66" and contains an internal 500W PSU, with Razer rating it to drive up to a 375W video card. At 10.89lbs it is technically portable, though clearly not ideal for the task given its handle-less design. Rather Razer intends this to be a fixed docking station for laptop users, as demonstrated both by the additional ports made available on the Core – 4x USB 3.0 Type-A and a gigabit Ethernet port – and by the fact that it's capable of charging laptops over its Thunderbolt 3 connection.
The Core is the first of what we expect will be several TB3 eGFX chassis. As we briefly mentioned in our AMD XConnect overview , the Core is essentially the pathfinder product for the TB3 eGFX standard, with Intel, AMD, and Razer working together to put together the first devices and validate them. Consequently the Core is so far only validated to work with two laptops – Razer's Blade Stealth and new 2016 Blade – however it should work with any future laptops that are also eGFX certified.
As for video card compatibility, while the Core was initially developed with Intel and AMD, Razer has confirmed that the chassis does support both AMD and NVIDIA video cards. The full compatibility list is posted below, but for AMD cards it's essentially all of their latest generation (290 series and newer) video cards. Meanwhile on the NVIDIA side all of the company's Maxwell 1 and Maxwell 2 cards are supported, starting with the GTX 750 Ti. Though given the price of the Core, it goes without saying that the expectation is that it will be paired up with high-end video cards as opposed to lower-end models.
While the Core supports both AMD and NVIDIA cards, how well each brand is supported is looking a bit hazy. As part of the eGFX development cycle, AMD's drivers are fully capable of and validated for eGFX plug 'n play operation, allowing Windows to gracefully handle losing the external GPU with both planned and accidental disconnects. In the case of an accidental disconnect, Windows will stay up, while applications using the GPU may crash. However NVIDIA's drivers have not yet been validated for plug 'n play operation, and it sounds like at this moment NVIDIA is still hammering out the final bugs. That said, NVIDIA has committed to having drivers ready by the time the Core ships in April, so we'll have to see where things stand next month.
Finally, let's talk about availability and pricing. Razer will begin taking pre-orders for the Core tonight through their website, with the chassis set to ship in April. As for pricing, the first eGFX chassis on the market will not come cheap: Razer is setting the base price on the chassis at $499, and after the cost of a high-end video card to put in the Core, we're looking at a total price tag of $1000 or more. However Razer is offering a $100 discount on the Core if it's purchased alongside a Razer Blade or Blade Stealth laptop – bearing in mind that these are the only two laptops eGFX certified at this time in the first place – which brings the effective cost down to $399. Razer also notes that this offer is also retroactive for customers whom already purchased a Blade Stealth earlier this year, as the ultrabook and the Core were announced together at CES and the company doesn't want to penalize early buyers who were intending to grab the Core anyhow.

Technically Incorrect offers a slightly twisted take on the tech that's taken over our lives.
At Microsoft's official Xbox party on Thursday night at the Game Developer Conference in San Francisco, dancers entertained in tight bra-like tops and fishnet tights. Their short plaid skirts suggested a sort of comely schoolgirl look.
That didn't sit well with some attendees, watchdogs and even company officials who note the display runs contrary to the company's said efforts to be more inclusive and to help elevate women in their careers in technology.
Microsoft didn't say who hired the dancers and even Aaron Greenberg, head of Xbox games marketing, was apparently unaware of what the night had in store.
The company later took full responsibility.
"We represented Xbox and Microsoft in a way that was not consistent or aligned to our values," Xbox head Phil Spencer said in a statement, referring to the party. "It was unequivocally wrong and will not be tolerated. I know we disappointed many people and I'm personally committed to holding ourselves to higher standards. We must ensure that diversity and inclusion are central to our everyday business and core values. We will do better in the future. "
The Twitterverse, of course, was not as formal in its response to the party's entertainment.
But this was Microsoft, the same company that had, earlier in the conference, sponsored a "Women In Games" lunch.
Microsoft isn't alone in knowing it should address such attitudes. But then someone goes and spoils it all.
I suspect that someone might be dancing on hot coals today.

In this edition of Ask Maggie I explain the ins and outs of Project Fi, Google's wireless service that runs off of the Sprint and T-Mobile networks. I also highlight why some people might want to think twice before ditching their old carrier to join Google's mobile revolution.
Dear Maggie,
Thanks,
Confused About Wireless
Dear Confused,
The short answer to your question is a big "maybe. " Project Fi could definitely save you some money, both domestically and abroad. But there are a few limitations you should be aware of before you jump ship.
Project Fi is Google's attempt to shake up the wireless industry with cheaper plans. The service uses a combination of cellular coverage from T-Mobile and Sprint and local Wi-Fi networks. A key aspect of Project Fi's service is technology that determines which network offers the best connection, allowing it to seamlessly switch among these networks if one connection weakens.
The biggest benefit of Project Fi is its low cost. Users in the US pay $20 a month for unlimited calls and texts. Adding data costs $10 for each gigabyte used. If customers don't use their allotted amount in a month, they get a credit for unused data the next month. If you go over your data allotment, you're charged for the additional data. This is appealing to a lot of people, because you truly pay for what you use.
The great news for international travelers is that you can still get unlimited text messaging and Project Fi doesn't charge roaming rates for data usage in more than 120 countries. This means it still costs $10 per gigabyte of data. This is a huge benefit considering that Verizon charges $2.05 per megabyte of data. (Keep in mind that voice service is charged on a per minute basis, and prices vary depending on the country you're visiting.)
Because Project Fi is always looking for the best network connection and the service tries to connect you to a Wi-Fi signal, you may actually use less data than you would on a traditional cellular carrier, which will reduce your costs even more. (Wi-Fi is not counted against your monthly data usage.) For your protection, Project Fi uses a secure connection even over public Wi-Fi networks.
The other potential downside is that when you're in the US and Wi-Fi isn't available, you'll be roaming on either Sprint or T-Mobile. Their networks aren't as widespread as Verizon's, so this means that depending on where you live and work, you may get spotty coverage when Wi-Fi isn't available. But if you live and work in an urban area, you may not notice the difference in coverage, since both Sprint and T-Mobile work pretty well in most big US cities. Both have been steadily improving with their 4G speeds as well.
If you plan to travel outside the US often and you live in an area where Sprint and T-Mobile coverage isn't an issue, switching to Project Fi and getting a new Nexus 5X, which is now only $199 when bought with Project Fi service, might be the way to go. You'd definitely save money on your trip and you'd likely save money at home.
Ask Maggie is an advice column that answers readers' wireless and broadband questions. If you have a question, I'd love to hear from you. Please send me an e-mail at maggie dot reardon at cbs dot com. And please put "Ask Maggie" in the subject header. You can also follow me on Facebook on my Ask Maggie page.

Justin Yu is back again this week to give us a spoiler-free quick review of 10 Cloverfield Lane. We're getting weird this week with a strange Facebook story called Julie Rubicon, which we quickly follow up with predictions of a dark Black Mirror future. Plus, Justin provides some show and tell, with a live demo of the Here Active Listening earbuds.
Subscribe to our wonderful program:
Follow everyone on Twitter!
Here Active Listening
Julie Rubicon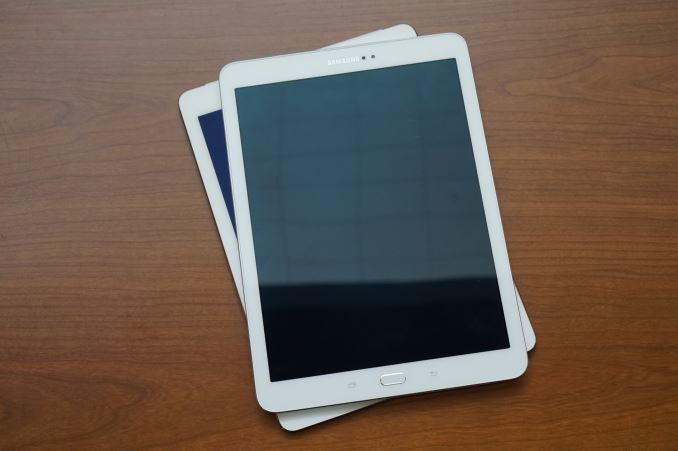 The last time we updated our tablet guide was right around the Christmas shopping season. We haven't seen many tablet launches since then, but there have been a couple of notable changes in the market. There are also some new tablets on the horizon, and that means new flagship devices along with potential price drops on existing models. Both are great news for anyone interested in buying a tablet.
As always, I'll begin with the iPads available from Apple due to the simplicity of that category, followed by the best offerings at a couple of price points from Android tablet manufacturers, with the best Windows tablets finishing things off.
Even if your phone is an Android device or a Windows Phone, it's difficult to not give the iPad some consideration when looking for a tablet. It's can definitely be difficult to have to manage two different ecosystems with their own apps, but at this point the iPad still has a significant platform advantage over most tablets as far as applications and multitasking goes, and to improve multitasking and productivity further you really need to move to a full blown Windows tablet.
The iPad line is fairly simple, with only a few options available, and most of them occupying their own screen size. For people who want a smaller tablet, Apple offers the iPad Mini 2 and iPad Mini 4. The former is definitely getting old, although at $269 it offers a fairly inexpensive entry to the iPad ecosystem. I think it's probably unwise to purchase an iOS device with only 1GB of RAM at this point, as we're moving closer to the point where developers can assume that productivity apps can take advantage of devices with 2-4GB of RAM. $399 gets you the iPad Mini 4 which offers significant improvements to the display, performance, and the size and mass of the chassis. The Mini 4 is definitely my recommendation for a small iPad because of the improved display and additional RAM to enable split screen multitasking, but the $399 price for the 16GB model can definitely be hard to swallow when you can get many small Android tablets for half the price.
Click here to read our reviews of the iPad Mini 2 and the iPad Mini 4 .
For a buyer that's interested in a more standard sized tablet, Apple sells the iPad Air and the iPad Air 2 respectively for the 16GB models. At this point I really wouldn't go for the iPad Air due to the limited amount of RAM it includes which prevents you from using split screen multitasking. As for the iPad Air 2, it's arguably still the best full sized tablet on the market despite the fact that it's being on the market for around 1.5 years. With Apple holding an event in around a week it may be better to wait until the end of the month before pulling the trigger on a 9.7" iPad, as Apple may have something new coming down the pipeline.
At the very top of the iPad line sits the iPad Pro. The iPad Pro will inevitably be compared to the Surface Pro 4, but as Josh made very clear in his review of it, the iPad Pro and Surface Pro 4 are very different devices that target different users. The Surface Pro 4 is the best device for someone who wants a laptop-like device with tablet aspects, while the iPad Pro is very much a pure tablet. 
As someone who has actually adopted the iPad Pro for many tasks, I think the applications of it are fairly clear, along with the target market. Students are definitely a big group within it, as the combination of the iPad Pro and Apple Pencil is more than capable of replacing notes written on paper. Creative professionals will find enjoyment from the combination of the two as well.
If you decide that the iPad Pro is the device for you, there are some considerations to make regarding accessories. I think the Apple Pencil is a must have for most users, although not all. The $99 price tag does add a significant amount on top of the price of an already expensive tablet, and so it's something to consider when comparing to other devices. As for the Smart Keyboard, it's definitely useful in some circumstances, but definitely not as necessary as the Apple Pencil. I think the lack of lap usability is a big drawback, and I've rarely ever used it apart from a few circumstances where I had to use SSH without a laptop around. Unless you really want the keyboard for typing up documents, I would probably pass on it, as at $169 it's very expensive.
I took a look at a number of Android tablets back in 2015, and this year added the Google Pixel C to the list. In most cases the tablets I review all end up occupying their own price bracket, so it's not difficult to pick out the best at each price due to the limited competition.
Unfortunately, it's pretty accurate to say that the past year hasn't been the greatest for Android phones or tablets due to issues with the available SoCs from Qualcomm, along with Android's general tablet problems. On top of that, all but two or three of the tablets that I reviewed had issues with display power usage or calibration. Despite that, I think there were three notable Android tablets that launched in the past year.
Starting off with my recommendation for a low-cost Android tablet, I think the NVIDIA SHIELD Tablet K1 is the obvious winner of this category. The SHIELD Tablet K1 was originally sold for $299 before being recalled due to battery issues, but late last year it was re-introduced at a $199 price point with its new name. With most vendors having given up on providing compelling tablets at the $200 price point, the SHIELD Tablet K1 is mostly without competition. The performance provided by NVIDIA's Tegra K1 SoC is far greater than what you'd expect from a $199 device, and up until the launch of the Pixel C the GPU was unmatched by any other Android tablet. You can read our review of the SHIELD Tablet K1 in its original iteration  here.
The only complaint I really have about the SHIELD Tablet K1 is that while the display is a sufficiently high resolution at 1920x1200, the color gamut and accuracy is lacking. While this can be excused somewhat based on the $199 price tag, we're definitely getting to a point where a limited gamut isn't excusable on any device. Despite that compromise, I don't know of any current Android tablet that competes at this price point. When you factor in the game streaming support, relatively quick updates, and few tweaks to the Android UI, the SHIELD Tablet K1 is definitely worth considering.
If someone is looking for a high end Android tablet, then the Galaxy Tab S2 is still a very good option. When I reviewed the Tab S2  I praised its thin and light build, and high quality AMOLED display, I wasn't fond of the use of plastic, the performance, or the battery life. On the hardware side it lags behind the aging iPad Air 2 which is quite unfortunate. Samsung does try to offer tablet-oriented features, like their split screen and separate window multitasking. Unfortunately, the features are limited by what changes Samsung can make, and they don't measure up to what you get on iOS or Windows. Fortunately, Google is coming through with their own multitasking implementation in Android N, and we'll hopefully see that make its way to the Tab S2.
Finally, we have Google's own tablet, the Pixel C. The Pixel C has had a rocky lifetime, and it has only been out since December of last year. In its original form it was plaugued by problems relating to its WiFi, its touchscreen, its stability, and its performance. Since that time Google has issued a patch that significantly improved the touchscreen responsiveness and the software stability, and with that patch the Pixel C became what is arguably the best Android tablet on the market. It definitely isn't without its flaws, as the WiFi has a very short range and never comes close to achieving the speeds that it should, but unfortunately the current Android tablet market forces you to pick and choose between hardware related problems, and in the Pixel C's case its performance, display quality, and battery life are enough to put it above the competition. It's available for $499 in a 32GB configuration, or $599 for the 64GB model.
The Pixel C has one major accessory, which is its keyboard cover. At $149 it's not something I would recommend due to the Pixel C's its general issues with wireless connectivity along with the limited use for the keyboard, but it is available for users who want it. One notable thing is that the keyboard has a very novel hinge implementation that allows you to set it to almost any angle without the need for a kickstand.
The Windows tablet market is pretty much a Microsoft Surface market at this point. There haven't been any successors to the inexpensive Bay Trail tablets of two years ago, and most Windows tablets are really 2-in-1 laptops that either have a rotating hinge or can be split into two parts. There certainly have been some notable launches there like the ASUS T300 Chi, and of course Microsoft's own Surface Book, but they often end just being both a mediocre tablet and a mediocre laptop. Meanwhile, convertible devices like the HP Spectre x360 can be great laptops, but being convertible means you're always holding up a laptop, which is just far too heavy to comfortably use.
With all that in mind, my recommendation from last Christmas hasn't changed. The  Surface 3 and the Surface Pro 4  are the best you can get for Windows laptops. For many people the full Windows experience with legacy apps and a filesystem necessary for their daily workflow. The bonus on top of that with the Surfaces is tha you get a Windows experience that is free of the preloaded bloatware that other OEMs include.
The entry model in the Surface line is the Surface 3. This is both a smaller and less expensive device than the Surface Pro 4, but it still runs a full copy of Windows. The display is a 10.8" 1920x1280 panel with a high degree of color accuracy, but at $499 the resolution is definitely much lower than it should be. Inside is an Intel Atom x7-Z8700 SoC, along with 2GB of RAM and 64GB of eMMC NAND in the $499 model, or 4GB of RAM and 128GB of NAND in the $599 model. The additional RAM and storage for $100 is definitely worth it if you plan to be running any serious Windows software, although as the price moves even further beyond $499 the display's low pixel density becomes very difficult to accept. Adding on Microsoft's Surface Pen bumps the price up another $50, and the Type cover is $129 so the cost of the accessories brings the price up fairly quickly.
Of course, the flagship Surface tablet is the Surface Pro 4. The Surface Pro 4 comes in more configurations than I could ever list here. The pricing ranges from $899 for the fanless model with an Intel Core m3-6Y30 CPU, a 128GB PCIe SSD, and 4GB of RAM, all the way to $2699 for a dual core Intel Core i7-6650U, 16GB of RAM, and a 1TB PCIe SSD. The average price for the Surface Pro 4 should make it pretty clear why I think it ends up competing more with high end laptops than iPads or Android tablets, but it is technically a tablet. From another point of view, the base model isn't really any more expensive than the iPad Pro once you factor in what Apple charges for accessories, and getting the full Windows experience will appeal to many people.
Specs that are common to all models of the Surface Pro 4 are a 12.3" 2736x1824 display, 802.11ac WiFi, and an included Surface Pen. The battery capacities do vary based on the CPU you get, and the Core i5 and Core i7 models aren't able to be passively cooled like the Core m3 model is so they do use a fan for cooling. Microsoft's Surface Type Cover will still run you $129 on top of the price of the tablet, or $159 if you opt for the version that has a fingerprint scanner for authentication.
Both Surface tablets can legitimately replace a full fledged Windows laptop, and in part that's because they excel at the types of tasks you would do on a laptop. The limited Modern UI app selection does put it in a different category than the iPad Pro, but I also think that many of the buyers interested in a Surface 3 or Surface Pro 4 want one specifically because it can run all of their existing Windows software. If you fall into that category, I really recommend you take a look our reviews of the Surface 3 and Surface Pro 4 , because Microsoft has executed the hybrid laptop/tablet idea better than any other company has.

In spring 2012, along with investigative journalist and former Computer Weekly executive editor Tony Collins , I submitted freedom of information (FOI) requests to the Department for Work and Pensions (DWP) for four key documents about its controversial IT-enabled welfare reform programme, Universal Credit. Little did either of us know then that, four years later, we would still be fighting for their release.
The documents – a risk register, an issues log, a milestone schedule and a project assessment review (PAR) report – could potentially reveal the truth about a high-profile government project that was already rumoured to be in trouble .
I submitted my request because there was obviously a gulf between the scale of what was being promised by the programme and the published completion date of October 2017. To add insult to injury, the DWP had opted to use agile development , even though it had no experience of the methodology and it had not been proven in government on this scale and scope.
I am not anti-agile by any means, but trying something new purely because it is perceived to be the only way to meet the department's challenging timetable is not sensible.
Anyone familiar with government departments and FoI requests will not be surprised to hear that the DWP refused to release the documents. After complaining to the information commissioner, who agreed that everything but the risk register should be disclosed, our case proceeded to a tribunal hearing in January 2014. This unanimously decided that all four documents should be released.
The DWP was not happy and appealed on a legal point to the Upper Tribunal (UT), where it won. Despite the same UT judge suggesting that, given the age of the information by this time, the DWP should consider releasing the documents, the department insisted on the expense of yet another oral hearing. This took place in February this year and the result was exactly the same as in 2014 – that the DWP should hand over the reports.
After nearly four years, we now have to wait another 28 days to see if the DWP finally discloses the information or tries to appeal once again. The legal costs for the taxpayer associated with this marathon must comfortably exceed £100,000.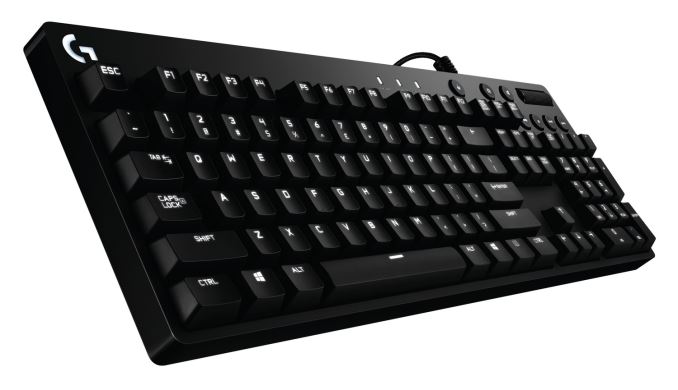 Today Logitech unveiled two new mechanical keyboards under their G branding, with the G610 Orion Brown and G610 Orion Red. As I'm sure many of you have already guessed, the different naming doesn't refer to the color of the keyboards, but the Cherry MX switches inside. Logitech, being one of the world's largest maker of computer peripherals, already makes mechanical keyboards with their own Romer G switches, as Ian saw at his Logitech Tech Day in Switzerland , but it must be hard to compete against the weight of the Cherry MX name, so the G610 Orion features either Red or Brown versions of the Cherry MX lineup.
Logitech calls the Cherry MX the "industry standard in mechanical switches" and that would be hard to argue at this point. The switches are rated for over 50 million keystrokes, and the wide array of switch models make them a favorite of a large range of people. Logitech has chosen the Brown, which have "a tactile bump for feedback" as well as the Red, which have "a linear keypress" and since everyone seems to have their own preference when it comes to the Cherry MX switches, it's nice to see them offering two options. Key travel is 4 mm and actuation is 2 mm, and the switches are rated for a 45 gram actuation force.
The keyboards also feature customizable backlighting, and while the light is a monochrome white, brightness levels can be adjusted on a per-key basis. The key lighting is controlled by the Logitech Gaming Software, and allows synchronization of the lighting with other Logitech G products.
Other features of the keyboards are a fingerprint-masking matte texture, which is something I'd love to see on more laptops, and Logitech has gone with a 6-foot braided USB cable which not only looks better than plastic, they generally are a bit easier to work with as well.
The keyboard features dedicated media keys, as well as full customization of the keyboard using the Logitech Gaming Software, including macro support for the F1-F12 keys. This and lighting can be controlled when you enable Game Mode. The keyboard itself is 153 mm x 443.5 mm x 34.3 mm and weighs 1.2 Kg.
The Logitech G Orion Brown and Red keyboards will be available this month in the US and Europe, with a MSRP of $119 or €139, which is a bit less than the Logitech G910 Orion Spark.
Source: Logitech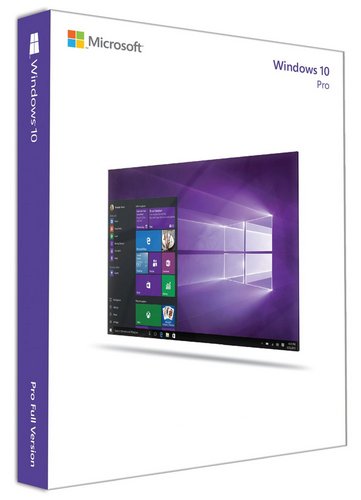 Back in January, Microsoft made a rather surprising announcement that it was changing the support model for older operating systems running on the latest Skylake hardware. As part of the announcement, going forward, the latest processors and chipsets would only be supported on the current version of Windows. As of now, and for the foreseeable future, that means new chips will only be supported on Windows 10.
This was a surprise because both Windows 7 and Windows 8.1 are still in their "extended support" phase, and generally that means the operating system is left as is, but security updates are done until the end of extended support. For businesses especially, many had just finished their Windows 7 upgrade and there was not necessarily a big push to start over again. But at the same time, workstations need to be replaced. As a slight reprieve, Microsoft said in January that they would provide a list of computers that would have support for Skylake until July 2017. Since then, the list has been made available here: http://windows.microsoft.com/en-us/windows/skylake-support
There was some ambiguity about the initial notification though. After July 2017, patches that are found to cause an issue with Skylake systems would be excluded from certain security patches. But what that meant exactly wasn't stated. Today Microsoft has both extended the diary date for the end of support, as well as provided a bit more clarity on what will happen after.
First, the new end of support for the listed computers is now July 17, 2018. That is a one-year extension over the initial date. The initial 2017 date was so short that I'm sure Microsoft got some not so friendly responses from their largest enterprise customers who are most certainly going to have Skylake systems running Windows 7. July 2018 should be enough time for actual planning and testing to be done.
Second, all critical patches will be addressed for Skylake systems until the end of mainstream support for the operating system, which is January 2020 for Windows 7, and January 2023 for Windows 8.1. This clears up the odd wording previously announced, and means that if you have to continue running Windows 7 on the approved machines after July 2018, you won't be left vulnerable to a security issue that is already patches.
What is not changing is the stance on future hardware. When the latest AMD and Intel processors are released, they will only be supported on Windows 10. But at least this policy is laid out ahead of time, instead of them changing the policy half way through support. Pray they don't alter it any further.
There's a big difference between something capable of running Windows 7 and something that is supported running Windows 7, especially when you have critical infrastructure. Future hardware may run just fine on Windows 7 if you can put up with issues like Ian had installing Windows 7 on a new Skylake system when he was forced to use an optical disk. For business, they likely want to stick to the supported methods unless they have ambitious IT departments.
Source: TechNet Blog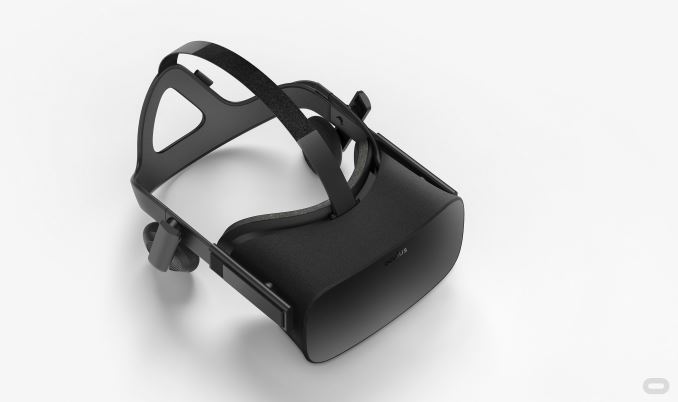 By far the dominant theme at GDC 2016 has been virtual reality. If you're not a hardware vendor directly creating VR products, then you're explaining how your products are a good match for VR or make for a better VR experience. And if you're a software developer, then you're at a minimum toying with VR, if not outright designing games for it. If nothing else, it's the session attendance figures that demonstrate just how important VR is at GDC: after Monday's overflowing attendance of VR sessions as part of the show-within-a-show VRDC, GDC had to move all of the VRDC Tuesday sessions to double sized rooms to accommodate the crowds.
This madness is not without good reason. For both software and hardware vendors, VR represents new opportunities in an already strong gaming market. Software developers get to experiment with new gaming paradigms on the cutting edge of tech, and hardware vendors can look forward to selling the more powerful hardware needed to drive a smooth VR experience. Today VR is a wild frontier, full of risk and rewards, and after this week's GDC that frontier will be getting a little more civilized as the first consumer VR headsets begin shipping.
VR is not a new idea – as our readers who were gaming in the 90s can recall with mixed feeling – but Oculus deserves the bulk of attention for bringing it back to the forefront and kicking off this wave of interest in and development of VR. Since their 2012 kickstarter they have developed the industry's blueprint for VR hardware, combining fast refreshing OLED displays with modern sensors that can both quickly and accurately track headset movement. Oculus has iterated on headsets several times now, continually refining the display, optics, head tracking, and more, as they work to bring a retail quality headset to market. And now later this month those efforts will begin to pay off as they ship their first retail headsets to eager backers and first-time buyers.
This brings us to today's article, my hands-on session with the final, retail version of the Oculus Rift. As part of their GDC festivities, Oculus held a lengthy press demo to give us a chance to try out the retail hardware with a number of games being prepared for the headset, to demonstrate not only the hardware but the games and experiences that it will be driving. A full review of the Rift will be coming later, but for today I wanted to discuss my impressions of the retail hardware and the various titles I had a chance to try.

We can't let robots be in charge of our food. (It'll only make their uprising that much easier.)
CNET Update delivers the tech news you need in under 3 minutes. Watch Bridget Carey every afternoon for a breakdown of the big stories, hot devices, new apps and what's ahead. Subscribe to the podcast via the links below.
Subscribe:

In any given year, myriad vulnerabilities are found in software products from multiple vendors across the IT landscape. In 2015 there were a total of 16,081 vulnerabilities in 2,484 products from 263 vendors, according to the Vulnerability Review 2016 report from Secunia Research at Flexera Software. The 2016 report looked at fewer product and vendors than the 2015 report (reflecting the year 2014), when 3,907 products from 514 vendors were evaluated. The decline in the number of vendors and products examined is a methodology issue as Secunia Research refocused the study to monitor only the systems and applications in use in the environments of customers of Flexera Software's Software Vulnerability Management product line, according to the researchers. Despite the reduction in the number of vendors in the study, there were still 25 products that had zero-day vulnerabilities. According to the study, the number of vulnerabilities saw a 77 percent increase over five years and a 47 percent increase in the past year alone. eWEEK examines key takeaways from the report.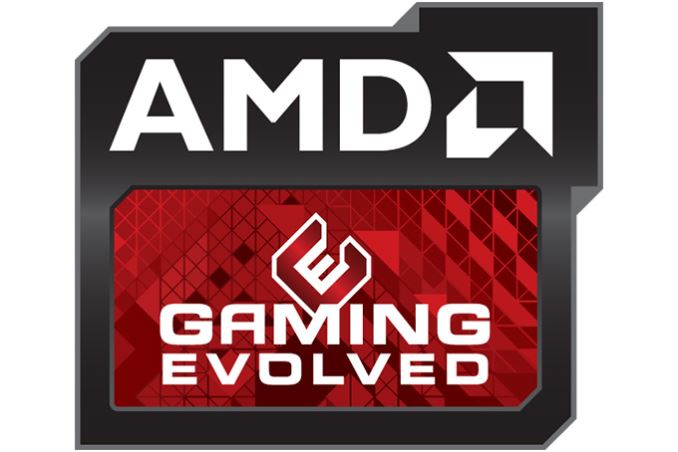 Game streaming and recording has continued to be both a growing hobby and profession for many in recent years. Anytime there is growing interest in anything from society there comes a growing number of people willing to make tools to facilitate said interest. In this vein AMD and second-party developer Raptr have brought a few updates to their Gaming Evolved client in an effort to provide a more accessible means to record and share gameplay footage.
The first of these additions is what AMD is calling the Replay feature, which is a new recording mode for the Gaming Evolved client. Replay mode will start recording the moment the game starts (or when the designated hotkey is pressed), and will then record the whole gameplay session. The significance/difference of this is that it's automatic recording of a whole gameplay session, rather than a rolling buffer for recording the last couple of minutes of gameplay, as what already happens in other modes. Though for those who want to capture both entire sessions and selected clips of the last 30 seconds, the updated client also includes a bookmark feature to do just that. All of this, by the way, flawlessly captured a video of our GTAV benchmark when I did a test run.
Going hand-in-hand with the new whote-session recording functionality, the latest update to the client also adds a basic video editor to handle the resulting video. The editor aims to make it easy to create highlight reel by simply selecting clips marked during gameplay, particularly when combined with the afformentioned benchmarks.
Finally, the Gaming Evolved client had also added a set of unique integration features with both League of Legends and Counter-Strike: Global Offensive. For these games the client can use live match data to automatically identify important points and create highlights featuring all kills, deaths, and other shenanigans. And it sounds like AMD/Raptr aren't done here, as integration for further games is said to be coming soon.
If you already have the Gaming Evolved client you can update new version by simply restarting your client. It's also available to download over at AMD's website.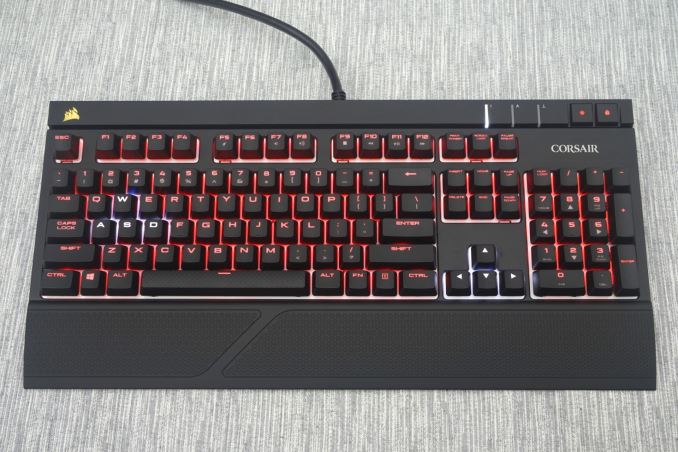 Cherry's MX Silent switches are making their debut on the Corsair Strafe RGB gaming mechanical keyboard. Corsair has the exclusive on the MX Silent for the first year, and in this review we are examining the quality and features of the Strafe RGB keyboard as well as the performance of the new switches.
Mechanical keyboards are now etched into the minds of PC enthusiasts, making the requested upgrade list alongside a specific mouse or headset. However, there are those who are reluctant because of the two major disadvantages of mechanical switches - price and noise.
Price is something we'll come onto, but noise is a particular problem for those who want to use them in working environments or have their home PC inside a shared living space, such as the living room or bedroom. Some aftermarket solutions have appeared, in the form of silicon O-rings and pads, to dampen the noise that mechanical keys do when bottoming down. However, a very large portion of the noise actually does not come from the key bottoming down but from the spring that quickly resets the key up to its original position, meaning that even with O-rings or pads installed beneath the keycaps, a mechanical keyboard could not ever become really quiet.
The growing adoption rate and sales of mechanical keyboards have given the manufacturers incentive to research and develop new products. Cherry, the original creator and patent holder of the keyboard mechanical switch, has created and patented "silent" versions of the MX mechanical switch. For the time being, only MX Red and MX Black switches are available as "silent" variants, which makes sense considering that the MX Blue switch is inherently noisy ("clicky"). Hopefully, silent versions of the popular MX Brown switch may appear in the future as well.
Cherry currently holds a deal with Corsair, giving them exclusive use of the Silent product range for the first year after their launch. Corsair has thus released a new version of the Strafe , their middle-range mechanical keyboard, including RGB lighting and the new silent version of the MX Red switch. The new MX Silent switches increased the MSRP of the keyboard by $20 ($170 instead of the $150 for the version with MX Blue switches). The increase in price may be why the company decided not to use them for the time being on the more expensive K70 RGB and K95 RGB models. $20 should be more than an acceptable price difference for those seeking a silent mechanical keyboard (and would spend them on O-rings or pads anyway, with perhaps questionable results). It will be interesting to see if the Cherry MX Silent switch can truly deliver over the self-customization route, and we will find out in this review.
The Strafe RGB comes in a well-designed, thick cardboard box. The artwork is based on a picture of the keyboard itself and has a black/yellow color theme, which is the "signature" livery of the Corsair Gaming brand. The use of Cherry's new MX Silent switches is very clearly noted on the front side of the box.
Alongside with the keyboard, Corsair supplies a very basic manual, a wrist rest, a keycap removal tool and two sets of gaming keycaps. The first set is supposed to be for FPS gamers and the second for MOBA gamers. Both sets are contoured and textured. Two keycaps, the W and the D, exist in both sets but have different contours as a result. The wrist rest was not included in the "vanilla" version of the Strafe that we reviewed last year , so it is a positive sign to see it included here.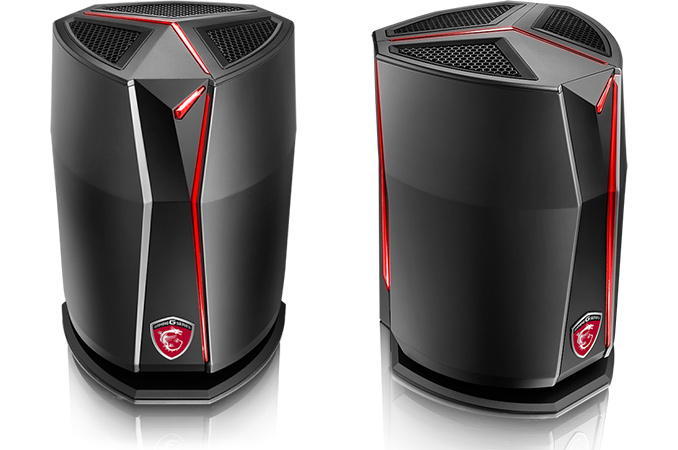 We originally laid eyes on the final design back at CES , but now MSI has begun to sell its Vortex gaming desktops in the US. The 6.5-liter systems resembles the design of Apple's Mac Pro , using a singular fan and triangular core to pack a high-end CPU along with two GPUs and a lot of memory, offering impressive performance at a premium price.
When Apple introduced its current-generation Mac Pro a little more than two years ago, the company clearly demonstrated that it was possible to build a small form-factor workstation with two professional GPUs and a multi-core Intel Xeon E5 processor with only one fan. Since then, a number of PC makers have released high-end small form factor desktops in the mini-ITX form-factor, but all of them were equipped with multiple fans and were still larger than Apple's Mac Pro, or traditionally looked like PCs such as ASUS' GR20. Last year MSI decided to take a leaf out of Apple's book and develop a gaming PC that would borrow Mac Pro's triangle arrangement of CPU and GPUs as well as round design with one blower fan. The company first demonstrated its Vortex desktop last fall and has been refining its system since then. MSI showcased near final version at CES  with a heavy bent on virtual reality support, but were still tinkering with the final specifications. Now MSI is finally ready to ship the Vortex.
MXM Modules in play, showing Samsung GDDR5
MSI's Vortex G65 platform is based on Intel's Core i7-6700K processor as well as the Z170 chipset. With this combination, MSI will offer systems in two variants, with either two GeForce GTX 980 GPUs in SLI (the SLI-001) or GeForce GTX 960 GPUs in SLI (SLI-011). The MSI Vortex G65 systems are equipped with 32 or 16 GB of DDR4-2133 memory respectively, two 128 GB SSDs in RAID (M.2 form-factor with PCIe 3.0 x4 interface, no word on the exact models) and 1 TB HDD at 7200 RPM. The gaming machines also feature two Rivet Networks Killer Gigabit Ethernet E2400 controllers and one Killer Wireless-AC 1535 Wi-Fi controller (802.11ac) to support DoubleShot-X3 Pro as well as two Thunderbolt 3 ports (we're unsure if this is one controller or two at this point). As for external ports, the PCs have two TB 3, two DisplayPort 1.2, two HDMI 1.4 and four USB 3.0 connectors. There's no word if the TB3 ports also support USB 3.1, but given that it hasn't been advertised at this time we assume not. No word on the audio codec, as the rear of the chassis only has headphone/microphone jacks.
The Vortex G65 systems from MSI heavily use custom-built hardware, such as the motherboard, cooling system, power supply and so forth. Nonetheless, they still use standard Intel's LGA1151 processors, MXM graphics modules for the GPUs, PCIe SSDs, SO-DIMM modules for memory and so on, which sounds as if they can be easily upgraded at MSI select partners and retailers (in fact, select MSI's partners can even upgrade MXM modules). Still, owners should keep in mind that the PCs are equipped with 450W PSUs, perhaps indicating that the parts on offer are specially binned for the low power/voltage characteristics needed for the Vortex. The Vortex G65 platform should fully support overclocking, but given thermal and power consumption constraints, it is hard to expect the Vortex G65 to be a good overclocker, but that is a natural trade-off between performance, style and size.
It is worth noting that there are two really interesting things here with the GPUs on offer. Firstly, the GTX 980 in 8 GB form, as far as we can tell, has not been formally announced or released by NVIDIA. So either MSI is creating its own MXM module for this as an AIB partner, or they've pre-empted an NVIDIA announcement, or the part is a GTX 980 (notebook) with 8 GB of memory, which is currently listed at OriginPC. We had feared this was the 980M, which has 25% fewer CUDA cores, but is more common in 8GB form. Using the GTX 980 (notebook) variant makes sense, with a given TDP of 145 W per card, rather than 165 W per card on the desktop variant.
Next, on the GTX 960 side: MSI puts the total VRAM at 6 GB for the SLI system, meaning 3 GB per card, which would imply a 192-bit bus. No GTX 960 variant has a 192-bit bus, nor does the GTX 960M, which means this is either a new unreleased version of the GTX 960 with an unbalanced memory allocation (which has happened before) or something more akin to a GTX 970M which does have a 192-bit bus, but they're calling it a GTX 960. It's an interesting mix of information here. We've asked for clarification.
Update from MSI: For the GTX980 SLI, this is the MXM version (not the GTX980M but the GTX980). We are using the same graphics card as in our GT80 TITAN SLI. For the GTX960 SLI we are also using is the MXM version. Same MXM card we are using on the GTX970M. Since this is a "desktop" product, Nvidia new naming rule will not have the "M" in there and kick down the number to 960 [and so it has the same specifications as the GTX970M as far as CUDA cores/ROPs - ed].
Exploded view
The MSI Vortex G65 system also comes with Dragon Center dashboard application, which allows to customize lighting of the PC case, monitor system performance, launch utilities and apps, fine-tune the system with personalized profiles and so on. Nahimic audio is also bundled in the package.
MSI positions its Vortex G65 machines as SFF PCs capable of handling virtual reality games. The two graphics adapters can drive up to four monitors (and with Thunderbolt can connect to up to six displays), hence the system can be used not only for entertainment but also for work. At present MSI does not position its Vortex for professional applications, but it should not be a problem to build a workstation-class system of similar dimensions for the company and we would imagine some top-tier customers are already inquiring.
MSI charges $2199 for the Vortex G65 SLI-011 system with two GeForce GTX 960 graphics adapters. The top-of-the-range Vortex G65 SLI-002 with GTX 980 in SLI costs $3999, which is in line with the price of an advanced Apple Mac Pro.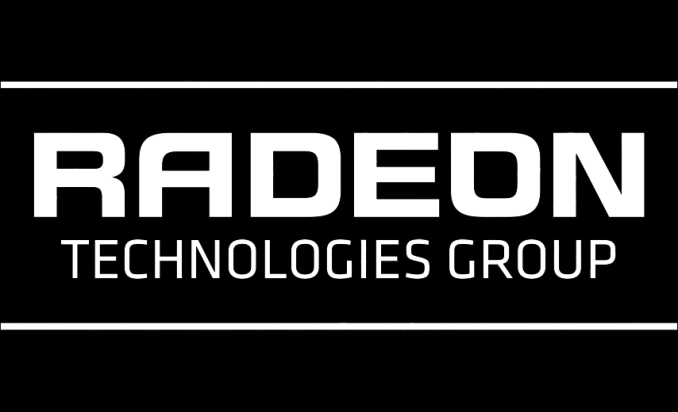 Following last week's release of Radeon Software 16.3 Hotfix , AMD is back again with a quick update to their driver set, bringing it to 16.3.1 Hotfix.
The list of resolved issues this week is brief compared to the last few months of updates. Among the resolved issues is a problem where installed and played games were not showing up in the Radeon Settings "Gaming" tab. Meanwhile a hang in Unreal Engine 4 games has been fixed, along with issues installing the Radeon Software driver set via command line. Lastly, AMD notes that DirectX 12 applications are no longer locked to the refresh rate of the display.
Alongside these fixes there is also driver support for the new Need for Speed, and a Crossfire profile update for Hitman.
As always, those interested in reading more or installing the updated hotfix drivers for AMD's desktop, mobile, and integrated GPUs can find them either under the driver update section in Radeon Settings or on  AMDs Radeon Software Crimson Edition download page .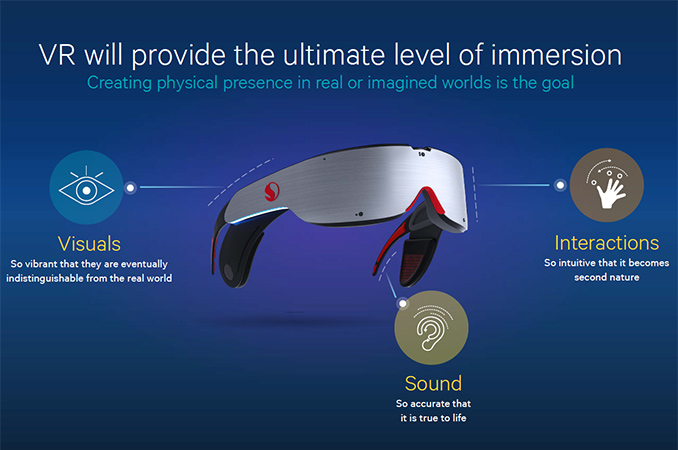 Qualcomm on Monday introduced its first virtual reality software development kit, designed for its Snapdragon 820 mobile SoC. The new tools will enable software makers to create programs that take advantage of Snapdragon 820's graphics processing capabilities (i.e. Adreno) as well as built-in sensors. Qualcomm confirmed that in addition to smartphones and other mobile devices, the Snapdragon 820 will also be used inside VR headsets.
The Samsung Gear VR platform, as well as Google's Cardboard, have demonstrated that smartphones based on contemporary high-end mobile SoCs can be used to enable virtual reality headsets. While graphics processing performance of mobile SoCs lags behind modern desktop graphics by AMD or NVIDIA, they integrate numerous sensors and technologies which can crucial for virtual reality equipment. In fact, positive virtual reality experience requires not only high-quality visuals and surround sound but also the complete immersion of the user and a sense of physical presence. As a result, precise sensors to track user's movements and minimal latency are very important. But to fully utilize capabilities of modern mobile SoCs, software developers need a right set of tools tailored for VR software. Also, given the secrecy around the internal GPU Adreno graphics solution and its microarchitecture, any set of tools that can assist with graphics/DSP manipulation are a good thing to have.
Qualcomm's Snapdragon VR SDK, which will be available in the second quarter, supports a number of technologies that simplify development of virtual reality applications, such as games, 360° VR videos and a variety of interactive education and entertainment apps.
The Snapdragon VR SDK supports DSP sensor fusion, which allows developers to access high-frequency inertial data from gyroscopes and accelerometers via the Snapdragon Sensor Core. The software development kit also allows developers to use the Qualcomm Hexagon DSP for predictive head position processing.
Usage of the Snapdragon VR SDK reduces latency by up to 50% by using asynchronous time warp with single buffer rendering for a rapid transformation of rendered images in 3D space. Qualcomm says that its Snapdragon 820 SoC features 18 ms motion to photon latency thanks to various enhancements.
The Snapdragon VR SDK also brings support for stereoscopic rendering with lens correction, color correction and barrel distortion, something that should improve the visual quality of graphics and videos. According to Qualcomm, the Snapdragon 820 can render stereoscopic images in 3200x1800 resolution at 90 fps. In addition, the software development kit can help to generate menus that are readable in VR worlds thanks to UI layering.
Finally, the Snapdragon VR SDK gives developers access to CPU, GPU, and DSP power and performance management in a bid to help them guarantee high and stable frame rates (90 fps) in low-power devices. Precise power management is also required to build sleek and lightweight VR headsets.
While the launch of a special Snapdragon VR SDK is a significant step for Qualcomm in the field of virtual reality, what is really important is Qualcomm's commitment to VR in general. The company claims that it developed the Snapdragon 820 with virtual reality in mind and it will continue to implement VR-specific technologies into its upcoming Adreno graphics cores, CPU cores as well as Hexagon DSPs. Keeping in mind that VR headsets will only get more complex in the coming years, all the technologies that Qualcomm manages to incorporate into its SoCs will be instrumental in improving the quality of VR content.
For ecosystem enablement, Qualcomm will initially bring developers this VR SDK, and then also app development tools, device optimization tools, development platforms, and so on. In particular, Qualcomm claims that VR headsets based on the Snapdragon 820 are incoming, which will allow end-users to experience VR apps and content, whereas developers will be able to test their programs on commercial hardware.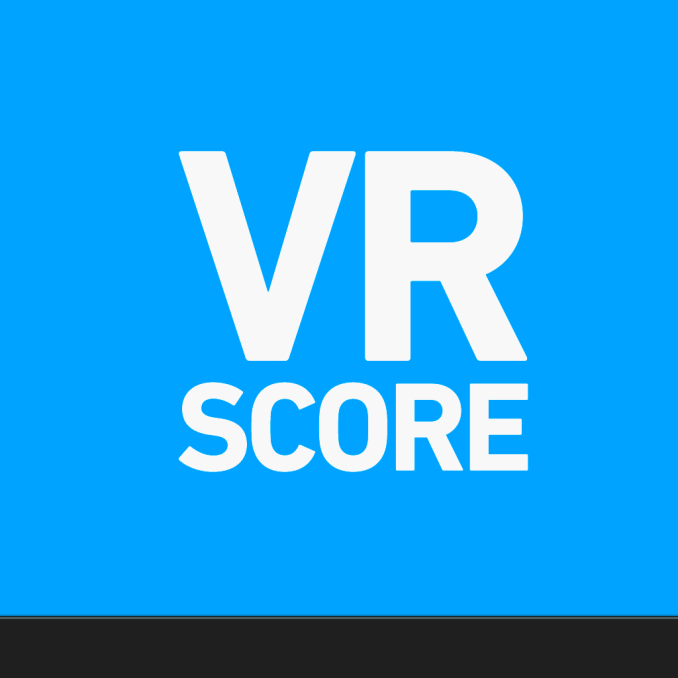 Virtual Reality has definitely been playing the slow and steady race for a while now. Thankfully, with the approach of consumer VR headsets going on sale , more of us will be able to see the fruits of years of hard work. One very important aspect of any new consumer product is measuring its capability, and consequently the value. In the case of VR there are many pieces to the chain that can make or break the experience, so as a result Basemark and Crytek have taken that opportunity and teamed up to bring us VRScore, a new VR benchmark, which is being announced and made available to corporate customers today and to consumers later this year.
Basemark and Crytek are collaborating with the goal to create a benchmark that shows how ready consumers are for VR, and the potential that VR could achieve. On one side we have Basemark, who brings their benchmarking pedigree, and on the other side is Crytek who have been a reference point in the world of game engines for over a decade. Last year they began work together on the VRScore benchmark , with the goal being to produce a real world VR benchmark based on a game engine currently in use for production of AAA titles. After being in development for a few months, Basemark and Crytek are ready to announce today that their VRScore benchmark will be available immediately for corporate customers. Consumers will be able to get their hands on the benchmark this June in both a limited free version and a fully functional Pro Version.
With just over 3.5 years between us and the Kickstarter campaign for the Oculus Rift , we are finally on the cusp of enthusiast grade consumer VR coming to market. As has long been established, VR requires a high-resolution display running at a high refresh rate with low input latency. The VR chain can experience latency from the point the user gives input to the application processing that input, then from the application to output the data to the screen. In the mix is also the audio configuration, which by default needs to be positional and reactive. In the case of VR it just so happens that all of this is rolled into one package that isolates you from the outside world, so naturally any weak links in the chain quickly lead to a poor experience. For that reason, VR can require a particular care when preparing a system that will run a VR experience. In both the case of the HTC Vive and the Oculus Rift, the minimum requirements come out to what in today's market is likely to be around an $800 custom build or more. More than a third of which will have to go into the GPU, which both systems have recommended a NVIDIA GTX 970, AMD R9 290, or better.
The VRScore benchmark supports all major VR headsets. Including the HTC Vive, the Oculus Rift and OSVR. By being built on CryEngine 3, there is support for DirectX 11 and DirectX 12. Along with that, VRScore provides tests for measuring a plethora of metrics that are important for the VR experience: the latency factor, measuring the impact of the HMD and VR audio on the systems performance and also an analysis of the video experience. When these tests are completed then performance numbers for the HMD, GPU, and CPU are given. With these scores, an online database will be provided to see how a given machine compares with friends and others interested in VR.
Yes, that's a 3.5mm plug
After years of us all watching the industry work away at the challenges of a growing platform, we finally are approaching products we can buy off the shelves. Basemark and Crytek have been working to provide us with a benchmark to measure the readiness of our computers for the rigors of VR. While VR will be a very demanding endeavor for quite a long time, VRScore is an available option to measure the readiness of an existing or future system for VR gaming. We are also currently working with a few companies to provide other angles for VR metrics as well. VR has the stage set for a lot of growth in the future, but nothing can be controlled without first being measured. VRScore and other utilities like it will be necessary to find the value in VR systems this year and in years to come.
Related Reading
AMD Announces Radeon Pro Duo: Dual GPU Fiji Video Card For VR Content Creation
EVGA Begins Selling "VR Edition" GeForce GTX Video Cards for VR Gaming Rigs
HTC Vive Will Be Launching In April Priced At $799
Stepping Into the Display: Experiencing HTC Vive
Testing the HTC (Re) Vive with Steam VR
Oculus VR Reveals Retail Price of Its Virtual Reality Headset: $599
Oculus Rift Controllers, VR Games, And Software Features Announced
Oculus VR Posts Recommended System Specs For Rift - Outlines Platform Goals
Oculus Demos Crescent Bay and VR Audio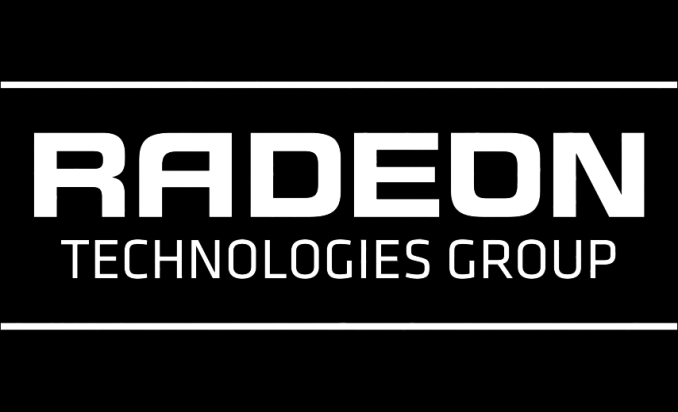 Although AMD's GDC 2016 "Capsaicin" event was primarily focused on game development – it is the Game Developers Conference, after all – AMD did spend a brief moment discussing their future GPU plans. For the first time in many years, AMD has published a GPU architecture roadmap.
Plotting perf/watt against the years, AMD's roadmap unveils two new architectures: Vega, and Navi. Essentially everything there is to know about these architectures is in this slide – AMD is being tight-lipped regarding further details – but this map gives us some tantalizing new information to work with.
Vega is currently scheduled to come relatively quickly after Polaris. Depending on how literal you interpret this chart, the far left edge of the Vega box does fall into 2016, though obviously AMD intends to leave themselves some wiggle room here and not tie themselves down to specific dates. The fact that Vega comes this soon after Polaris is interesting;  it seems hard to believe that it's a direct successor to Polaris – I can't see AMD replacing Polaris parts in less than a year – so this points to Vega being more of a cousin, and is where AMD's naming system isn't especially helpful in deciphering anything further.
With Polaris confirmed to use GDDR5, Vega is notable for being the first AMD architecture to use HBM2, and the first parts in general to use HBM tech since Fiji. I'm presuming these are higher-end GPUs to complement the Polaris GPUs (the smaller of which we know to be a low-power laptop design), which is where HBM would be more cost-effective, at least at current prices.
Meanwhile AMD has also confirmed the number of GPUs in the Vega stack and their names. We'll be seeing a Vega 10 and a Vega 11. This follows Polaris GPU naming – which has finally been confirmed – with Polaris 10 and Polaris 11. I have also been told that Polaris 11 is the smaller of the Polaris GPUs, so at this point it's reasonable to assume the same for Vega.
Finally, farther out towards 2018 is an architecture AMD is calling Navi. This one I suspect will attract the most attention (even if it's the farthest out) due to the ambiguity of its features: "scalability" and "next gen memory". Similar to how it's hard to see Vega directly replacing Polaris, it's hard to see Navi directly replacing Vega after only a year. This leaves Navi rife for speculation; I could very well see it being a Polaris replacement since we'll be nearly 2 years past Polaris, or perhaps something to do with AMD's APU plans. Either way I don't expect that this will be the last time AMD teases it before finally launching it.

Remember when electric vehicles started hitting dealerships and early adopters bemoaned the lack of supporting infrastructure? We've come a long way since then, and it's becoming easier every day to get your EV juiced up. On the island of Manhattan, it's already easier than going to the gas station.
In fact, the Post points out that, as of this week, 68 garages feature Tesla chargers, so we've already passed the point where gas stations are straight-up outnumbered. But whereas most chargers up until this point have been installed at hotels and the like, the company is now starting to make a push for installing chargers in parking garages.
That's some good timing, considering the company is just about to unveil its next vehicle, the significantly more affordable Model 3 sedan .
Sadly, its new chargers won't be the super-fast Superchargers that Tesla loves to tout. They'll be what Tesla calls "destination chargers," slower chargers near points of interest that allow owners to juice on the go. They add about 60 miles of range per hour plugged in, so while you won't get a full charge while out on the town, it's better than nothin'. Even better, most of them will be free for Tesla owners.

"I'm old school. I like Superman. But there are new superheroes out there in the real world today, people like Palmer Luckey who are creating technology we never thought could exist. "
That's a humbling remark regardless of whose mouth it comes from. When it's Apple co-founder Steve Wozniak saying it, however, it means just a little more.
Wozniak and Luckey met on stage at Silicon Valley Comic Con (SVCC) to talk about their childhood heroes, virtual and augmented reality, the newly minted Woz's Law of Robotics (more on that later), and current events.
The overall tone of the discussion was one of optimism as both the well-spoken 23-year-old entrepreneur and iconic tech figure believe that the future of technology is a bright one.
Speaking to virtual reality (VR), Luckey and Wozniak discussed the current state of VR, as well as where they think it's headed.
"Even the content Hollywood is creating is built by game engines that have been built for virtual reality," Luckey said. "You're going to see people who work in the game industry start popping up in all new places like education, Hollywood and more. "
He continued: "The idea I'm really excited about is telepresence. That's not something you can get from communication technology in its current form. Virtual reality is going to be better and more convenient than going to a real live meeting at some point. "
Wozniak agreed to most of that. He said that video games are what will drive VR adoption, and that as long as there's content, he's a firm believer in the technology.
After all, Wozniak said, historically games are what drove PCs 30 years ago to become faster and more powerful.
As for the future, however, it's not room-scale VR that Luckey's concerned about. It's world scale he's after.
When asked by Kara Swisher, Executive Editor at Re/Code and moderator of Saturday's discussion, what exactly "world scale" means, Luckey replied that the next step for hardware and content creators will be a more immersive, untethered experience that not only matches the real world but in many ways improves upon it.
The problem, according to Luckey, is that the technology just isn't there yet: more powerful hardware than the current flagship cell phones offer.
The conversation then switched gears to augmented reality (AR), which neither of the two have worked on directly, but see potential in.
Wozniak's go-to AR device is Google Glass , he said, because he hopes that a future device might be able to recognize faces and spit out information like birthdays, school information or personal history, which would help him carry on more insightful conversations.
Luckey sees it differently.
"Google Glass isn't augmented reality," he said. "It doesn't know where it is in the world. Augmented reality is far behind virtual reality but, in the future, you'll have devices that do both VR and AR and people will become the new norm. However, as long as we're tied to other devices that are expensive, adoption is going to be limited. "
Swisher's suggestion to get AR the ball rolling? Virtual or augmented reality porn.
"Porn users don't have powerful computers," Luckey said.
"Porn users, you need to upgrade," Swisher advised.
"You said it, not me," said Luckey.
The trio talked about the next five years at length - the technology that will drive it forward, who'll be the one to do it (Elon Musk was mentioned a few times) and what the world will look like after it's all over.
Naturally, this led to a discussion of robots taking over the world.
"You have to look to science fiction about some ideas on technology, but most of the time it's more fiction," Luckey said. "In reality, the future of technology is a lot more boring. I think when we have perfect AI, it's going to be a lot more boring than people expect. Sci-fi writers are going to have to keep creating fantasies. "
Surprisingly, Wozniak said he had a similar thought back when he was first starting Apple, but over the years concluded that perhaps PCs are getting smarter and could one day develop a culture of their own.
"Isaac Asimov introduced his Law of Robotics that said no robot can knowingly hurt a human," he said. "I've come up with Woz's Law: No human should ever hurt a machine that feels. "
Hopefully the robot overlords remember that sentiment on Judgment Day.
The discussion ended with a reflection on recent events. Wozniak was asked to clarify where he stood on the FBI's request for a backdoor into an iPhone.
Woz came prepared. He said that most people feel they need to take a side on the debate, that they're either pro-government or pro-civil liberties. The answer, he noted, isn't so cut and dry.
"Cybersecurity is one of the greatest threats we face," he said.
Only by giving the government some control while keeping it out of businesses' private data can we be safe and free from privacy invasion, Woz concluded.
Luckey, while proclaiming his patriotism, took a firmer stance against the government.
"I love my country," he said. "I'm a proud, flag-waving nephew of my Uncle Sam, but I don't love everything my country does. I think they're wrong here. It's an extension of the civil liberties argument we've been having for years, and I think they made the wrong hill to make a stand on. "
But the best answer might've come from Swisher herself: "If defeating ISIS comes down to unlocking an iPhone, we're f***ed. "
Article continues below

If you've been reading the headlines about Apple's fight with the FBI, you know it's easy to assume we're all doomed.
Either law enforcement will lose the ability to thwart terrorist plots, or we'll be forced to live in a police state. Neither of those outcomes is exactly what you'd call appealing.
Tuesday will be the first chance for both parties to make arguments before Magistrate Judge Sheri Pym. This could drag on for a while, even years. Judge Pym won't make a ruling immediately, and her decision faces appeal, possibly all the way to the Supreme Court.
"Because technology is moving at warp speed, we don't have two to three years to wait for a solution here in this particular case or in the boatload of cases after it," said Ed McAndrew, a former federal cybercrimes prosecutor and now a lawyer at Ballard Spahr.
While we wait it out, let's look at those worst-case scenarios from each side.
"Before these devices came around, there was no closet, basement or drawer in America that could not be entered with a judge's order," he said. Privacy is important, Comey said, but so is stopping murder, violence and pedophilia.
A loss in this case could also hurt the FBI's ability to get info from other tech companies, like Facebook.
Apple counters the government's warning by saying the FBI shouldn't be fixated on what it can access but realize there's a "mountain" of information that now is available because of technology.
And experts say law enforcement has to find a way to fight crime in a world with strong encryption.
"The cost of maintaining a free society is that sometimes criminals won't be caught," said John Hasnas, a professor of ethics at Georgetown's McDonough School of Business. "Sometimes there are bad things we can't prevent. "
Apple says the government is asking for a back door into all iPhones. If the FBI is able to get access to one phone, it'll ask for access to more, the company said. There's also no way to guarantee that the loophole won't fall into the hands of criminals. It would become a top prize for hackers, and Apple undoubtedly would face attacks.
"Where does this stop? " Cue said. "In a divorce case? In an immigration case? In a tax case with the IRS? Someday, someone will be able to turn on a phone's microphone. This should not happen in this country. "
Then there are the international implications. No foreign government has a back door into Apple's products, but if the US government is successful, you can bet other countries, such as China, will come knocking too.
The FBI counters by saying that Apple helped it gain access to devices in the past without causing a loss of privacy and freedoms. Stacey Perino, an FBI electronics engineer, argued in a declaration that even if Apple didn't destroy the new software and criminals got access to it, they couldn't use it to hack all iPhones. That's because the code would run only on an iPhone if it had Apple's unique digital signature, Perino said.
Apple disagrees.
Even the American public is split on the issue. According to a poll by CNET sister publication CBS News and The New York Times, half of Americans believe Apple should unlock the phone, while 45 percent think it shouldn't. More than two-thirds of Americans think unlocking the phone will make it at least somewhat likely that other iPhones are more vulnerable to hackers, and 58 percent of Americans remain concerned about losing some privacy in the fight against terrorism.
Some are hoping to find common ground.
Apple has recommended that a commission set the parameters for tech's interactions with the government. Two US lawmakers, Rep. Michael McCaul, a Republican from Texas, and Sen. Mark Warner, a Democrat from Virginia, agree and say they want Congress to form a commission charged with addressing issues on digital security that have put authorities and private companies at odds.
"Both the FBI and Apple are taking absolutist positions and in many ways are talking past each other," Warner said in an interview on Wednesday. "I do believe there are technology solutions that can protect encryption and not lead to back doors. "
Warner hopes to have a commission approved within a couple of months and to see the group issue a full report in about a year.
Even if the US comes to some agreement, it won't matter much if other countries have conflicting policies.
In the end, all it could take is one more attack for everything to change.
"We know there will be another catastrophic attack on the homeland," said a former counterterrorism official at the White House who didn't want to be named. "When that happens, the privacy-security pendulum will swing wildly back toward the national security side. The public will forget about encryption and will be very willing to give up some of their privacy for enhanced security. "

Everything we know about the iPhone 7 right now
We'll dive into the iPhone 7's rumored design, dual lens camera system, lack of headphone jack and wireless "Air Buds" so you can sound like a smarty pants.

First, Rockstar will offer double GTA$ and RP for partaking in certain playlists, missions, and modes. These will change on a daily basis and are listed below.
You can access these missions and modes on your own or find them through a special playlist that will be available from the GTA Online launch screen for the duration of the event. You will earn double GTA$ and RP however you access them.
Also as part of this promotion, players can save on garage properties, ammo, and motorcycles. Additionally, discounts (75 percent off) on customization options for the Benny's autobody shop will be available.
GTA Online Discounts Include:

"As our game began to evolve throughout 2015, so did our game's identity," Boss Key said. "We were discovering what pillars represented Lawbreakers and how to translate those pillars into the game. "
Here is a recap of the major changes, as written by Boss Key:
Additionally, the size of some of LawBreakers' weapons have been scaled down, while the color palette has been altered and some map elements tweaked to be more functional. Check out the comparison images below to get a better idea for how things have changed.

The official release for LG G5, is set for two weeks from today, Friday April 1, and it won't cost you nearly as much as the Samsung Galaxy S7 and S7 Edge.
In the US, the LG G5 price is around 630 USD (2,124,360 UGX) if you pay full retail. T-Mobile breaks that down into 26.25 USD (88,515 UGX) a month over 24 months, and US Cellular is doing the same for 26.50 USD (91,044 UGX)a month.
Verizon, AT&T and Sprint haven't announced their delivery date or price for the new Android 6.0 Marshmallow phone, but expect one to appear in an updated news story soon.
In the UK, the phone retailers will sell an unlocked LG G5 for an even 563.40 USD (1,899,784 UGX), though, be warned: Amazon has the release date backed up by a week: April 8.
To sweeten the deal, some carriers and retailers are offering early adopter incentives. T-Mobile, for example, is throwing in an LG 360 Cam and an LG Battery Bundle for free.
[ Tech Radar ]

According to research, over 51% of businesses will fail in their first five years, and even 25-30% of venture-backed businesses fail.
Being an entrepreneur is a risk which needs to be taken. How can one reduce that risk of failure for your next startup?
The infographic below from presitely.com shows the top 20 reasons why startup fail, and if the insights are used well to evaluate your own startup strategy, your are reducing the risk of failing.

LITE Games on Friday was thrilled to announce the release of Minesweeper Universe 1.6 for iOS and Android , a fabulous remake of the computer game classic. Beware! This new version adds more than one twist to the well known game and will get you hooked instantly.
The tension is palpable in the young adventurer's face. Just one false move could set off the sticks of dynamite. Luckily, through skillful calculation, she knows where the danger lurks. She wins, gathers the valuable treasures, and moves on to the next task.
Players can now experience this adventure for themselves – LITE Games reinvents the famous Minesweeper concept for the mobile era. Among other things, new daily tasks, a wide range of power-ups, four exciting worlds, and much more ensure an innovative gaming experience.
"In Minesweeper Universe, we have preserved the well-known game concept from the PC era and refined it with innovative approaches," comments Christian Twellmann, CEO of the Hamburg-based mobile games publisher LITE Games.
Originally, the Minesweeper game was only available for PC gamers, but now, mobile users on the Android and iOS platforms can also enjoy solving these tricky tasks. Players will need to think logically in order to mark the hidden bombs on the playing field. If they manage to do so, a mystical treasure awaits them at the end of the round.
Everything at a glance – Minesweeper Universe for Android and iOS offers:
Device Requirements:

Apple believes that a last minute request by the FBI to call new witnesses in its case against Apple means the case is not rock solid. The request for an evidentiary hearing means witnesses can be called by both sides in the battle to open a terrorist's phone.
Source: Computerworld
Apple's Safari has long been trailing Chrome use for web browsing, especially on the iPhone. That may be changing according to a study by Adobe, finding that Safari usage jumped 34 percent last year while Chrome only increased 19 percent.
Source: TNW
If the court case between the FBI and Apple over breaking into a terrorist's iPhone doesn't end well, Apple's encryption engineers may be in trouble. The NYT reports that the engineers say they will refuse to comply if ordered to create a backdoor into the iPhone, even if it means quitting Apple.
Source: NYT
Apple will be having a major press event next week, and that means new products. What those might be only Apple knows, although rumors are all over the web. ZDNet has gathered the juiciest of the rumors and brought them together to see what you think we might see.
Source: ZDNet

As you may know, you can label your Home and Work places on Google Maps for easy access to them. Thanks to an update rolling out now to the Android app, you can also add custom stickers to these locations - just in case you want to mark your house with a yellow submarine.
First, you need to designate these locations in Google Maps, which you can do by pulling up a card for somewhere and then picking Label. Type in "home" or "work" and you then get the option to add these markers to the places you've picked.
Once a place is labelled, you can choose from a range of preset icons (there's no way to add your own yet). Google says it's so you can make Maps "a little more you", but it does help in spotting your home or office from a distance.
Google also points out you can add all kinds of custom labels - school, gym, Uncle Ted's and so on - to make using Maps more convenient. These place nicknames will show up in Maps to save you having to enter addresses each time.
Article continues below



Total 44 articles.
Created at 2016-03-20 12:00