Announcement
16 articles, 2016-03-20 12:01
 1 

Fighting the 'fortress mentality' at DWP – my search for the truth about Universal Credit

IT programme manager and freedom-of-information campaigner John Slater reflects on his four-year battle to force the Department for Work and Pensions to release key documents. 2016-03-20 08:30 2KB www.computerweekly.com

 2 

Microsoft Cloud strength highlights second quarter results

REDMOND, Wash. — January 28, 2016 — Microsoft Corp... 2016-03-20 09:33 7KB news.microsoft.com

 3 

E-School for Girls partners with NYU and Microsoft for entrepreneurship event

NEW YORK — Feb. 4, 2016 — Pre-college entrepreneurship program E-School for Girls partnered with New York University, Microsoft Corp... 2016-03-20 01:12 3KB news.microsoft.com

 4 

A Glimpse at the Future of Containers in the Enterprise

As interest in containers continues to grow, industry experts gathered at the Container Summit to discuss the technology and its future. 2016-03-20 06:05 1KB www.eweek.com

 5 

Black Duck Names Open-Source Rookies of the Year

The 2015 Open-Source Rookies class reflects three technologies shaping open-source software's future: Docker containers, open collaboration and AI. 2016-03-20 06:05 1KB www.eweek.com

 6 

Google glitch translates 'Russian Federation' into 'Mordor'; it has a ring to it

Irony alert: Google Translate bug brands Russians as occupiers when translating from Ukrainian 2016-03-20 06:04 3KB www.v3.co.uk

 7 

FileHippo News - powered by FeedBurner

Fitness wearables are all the rage, but for many tech models the process of retrieving the information means plugging up the device to your... 2016-03-20 00:20 21KB feeds2.feedburner.com

 8 

9 Ways VR Video Gaming Is Getting Very Real

VR technology was everywhere at this year's Game Developers Conference. But it will be a while before it registers in the real world. 2016-03-20 00:06 4KB www.informationweek.com

 9 

The SXSW 2016 Recap

For those with South by FOMO or who want to relive past week glories, we present to you images of this year's SXSW festivities in Austin, Texas. Flip through.. 2016-03-19 20:16 788Bytes feedproxy.google.com

 10 

How real businesses are using machine learning

There is no question that machine learning is at the top of the hype curve. And, of course, the backlash is already in full force: I've heard that old joke.. 2016-03-19 20:16 6KB feedproxy.google.com

 11 

How Goguen's Case Hurts Sequoia

A week ago yesterday, we told you that longtime Sequoia partner Michael Goguen had been slapped with a stomach-turning complaint. At its crux, it accused him.. 2016-03-19 20:16 3KB feedproxy.google.com

 12 

What will a driverless future actually look like?

There is a growing consensus that autonomous vehicles (AVs) will soon be a reality. The debate today centers not on whether, but how soon, AVs will be.. 2016-03-19 20:16 8KB feedproxy.google.com

 13 

TeslaCrypt 4 ransomware now features unbreakable encryption and is even more dangerous for victims

Apple might be currently talking about its unbreakable encryption and how it's a good thing for privacy, but the FBI ruing it. The privacy arguement certainly stannds up to scrutiny, but strong encryption can also be used as a weapon, as demonstrated by countless examples... 2016-03-19 18:00 2KB feeds.betanews.com

 14 

Microsoft is working on a tool to port Chrome extensions to Edge

Microsoft has been keen to consigne Internet Explorer to the history books, but for a long time there has been a glaring issue with its successor, Microsoft Edge: a lack of extensions. With the release of Windows 10 Redstone build 14291 this finally changed. Microsoft... 2016-03-19 12:53 2KB feeds.betanews.com

 15 

Microsoft says hiring go-go dancers at Xbox party was wrong

SAN FRANCISCO— Microsoft says it was "unequivocally wrong" for hosting a party with scantily dressed female dancers during a video game developers' conference. In response, the head of Microsoft's Xbox division issued a statement saying the after-hours entertainment "represented Xbox and Microsoft... 2016-03-19 12:14 2KB www.cnbc.com

 16 

Twitter to keep its 140-character limit whilst reiterating behaviour policies

Twitter CEO, Jack Dorsey, has announced that the company is to keep its 140-character limit for Tweets, whilst also reiterating the policies of the site in regards to harassment. 2016-03-19 12:12 1KB feedproxy.google.com
Articles
16 articles, 2016-03-20 12:01

 
In spring 2012, along with investigative journalist and former Computer Weekly executive editor Tony Collins , I submitted freedom of information (FOI) requests to the Department for Work and Pensions (DWP) for four key documents about its controversial IT-enabled welfare reform programme, Universal Credit. Little did either of us know then that, four years later, we would still be fighting for their release.
The documents – a risk register, an issues log, a milestone schedule and a project assessment review (PAR) report – could potentially reveal the truth about a high-profile government project that was already rumoured to be in trouble .
I submitted my request because there was obviously a gulf between the scale of what was being promised by the programme and the published completion date of October 2017. To add insult to injury, the DWP had opted to use agile development , even though it had no experience of the methodology and it had not been proven in government on this scale and scope.
I am not anti-agile by any means, but trying something new purely because it is perceived to be the only way to meet the department's challenging timetable is not sensible.
Anyone familiar with government departments and FoI requests will not be surprised to hear that the DWP refused to release the documents. After complaining to the information commissioner, who agreed that everything but the risk register should be disclosed, our case proceeded to a tribunal hearing in January 2014. This unanimously decided that all four documents should be released.
The DWP was not happy and appealed on a legal point to the Upper Tribunal (UT), where it won. Despite the same UT judge suggesting that, given the age of the information by this time, the DWP should consider releasing the documents, the department insisted on the expense of yet another oral hearing. This took place in February this year and the result was exactly the same as in 2014 – that the DWP should hand over the reports.
After nearly four years, we now have to wait another 28 days to see if the DWP finally discloses the information or tries to appeal once again. The legal costs for the taxpayer associated with this marathon must comfortably exceed £100,000.
REDMOND, Wash. — January 28, 2016 — Microsoft Corp. today announced the following results for the quarter ended December 31, 2015:
During the quarter, Microsoft returned $6.5 billion to shareholders in the form of share repurchases and dividends.
"Businesses everywhere are using the Microsoft Cloud as their digital platform to drive their ambitious transformation agendas," said Satya Nadella, chief executive officer at Microsoft. "Businesses are also piloting Windows 10, which will drive deployments beyond 200 million active devices."
The following table reconciles our financial results reported in accordance with generally accepted accounting principles ("GAAP") to non-GAAP financial results. Microsoft has provided this non-GAAP financial information to aid investors in better understanding the company's performance. All growth comparisons relate to the corresponding period in the last fiscal year.
"We delivered double-digit operating income growth in non-GAAP constant currency while investing in key strategic areas that position Microsoft for continued long term growth," said Amy Hood, executive vice president and chief financial officer of Microsoft.
Revenue in Productivity and Business Processes declined 2% (up 5% in constant currency) to $6.7 billion, with the following business highlights:
Revenue in Intelligent Cloud grew 5% (up 11% in constant currency) to $6.3 billion, with the following business highlights:
Revenue in More Personal Computing declined 5% (down 2% in constant currency) to $12.7 billion, with the following business highlights:
"It was a strong holiday season for Microsoft highlighted by Surface and Xbox," said Kevin Turner, chief operating officer at Microsoft. "Our commercial business executed well as our sales teams and partners helped customers realize the value of Microsoft's cloud technologies across Azure, Office 365 and CRM Online."
Business Outlook
Microsoft will provide forward-looking guidance in connection with this quarterly earnings announcement on its earnings conference call and webcast.
Webcast Details
Satya Nadella, chief executive officer, Amy Hood, executive vice president and chief financial officer, Frank Brod, chief accounting officer, John Seethoff, deputy general counsel and corporate secretary, and Chris Suh, general manager of Investor Relations, will host a conference call and webcast at 2:30 p.m. Pacific time (5:30 p.m. Eastern time) today to discuss details of the company's performance for the quarter and certain forward-looking information. The session may be accessed at http://www.microsoft.com/investor. The webcast will be available for replay through the close of business on January 28, 2017.
Adjusted Financial Results and non-GAAP Measures
During the second quarter of fiscal year 2016, GAAP revenue, operating income, net income, and earnings per share include the net impact from revenue deferrals. For the second quarter of fiscal year 2015, GAAP revenue, operating income, net income, and earnings per share include the recognition of previously deferred net revenue and charges related to integration and restructuring expenses. These items are defined below. In addition to these financial results reported in accordance with GAAP, Microsoft has provided certain non-GAAP financial information to aid investors in better understanding the company's performance. Presenting these non-GAAP measures gives additional insight into operational performance and helps clarify trends affecting the company's business. For comparability of reporting, management considers this information in conjunction with GAAP amounts in evaluating business performance. These non-GAAP financial measures should not be considered as a substitute for, or superior to, the measures of financial performance prepared in accordance with GAAP.
Non-GAAP Definitions
Revenue Deferrals. Microsoft recorded a net $1.9 billion revenue deferral during the three months ended December 31, 2015, primarily related to Windows 10 and Halo 5.
Microsoft recognized a net $326 million of previously deferred revenue during the three months ended December 31, 2014, primarily related to sales of bundled products and services.
Integration and Restructuring Charges. Integration and restructuring expenses were $243 million during the three months ended December 31, 2014. Integration and restructuring expenses include employee severance expenses and costs associated with the consolidation of facilities and manufacturing operations related to restructuring activities, and systems consolidation and other business integration expenses associated with the acquisition of Nokia's Devices and Services business.
Constant Currency
Microsoft presents constant currency information to provide a non-GAAP framework for assessing how our underlying businesses performed excluding the effect of foreign currency rate fluctuations. To present this information, current and comparative prior period non-GAAP results for entities reporting in currencies other than United States dollars are converted into United States dollars using the average exchange rates from the comparative period rather than the actual exchange rates in effect during the respective periods. The non-GAAP financial measures presented below should not be considered as a substitute for, or superior to, the measures of financial performance prepared in accordance with GAAP. All growth comparisons relate to the corresponding period in the last fiscal year.
About Microsoft
Microsoft (Nasdaq "MSFT" @microsoft) is the leading platform and productivity company for the mobile-first, cloud-first world and its mission is to empower every person and every organization on the planet to achieve more.
Forward-Looking Statements
Statements in this release that are "forward-looking statements" are based on current expectations and assumptions that are subject to risks and uncertainties. Actual results could differ materially because of factors such as:
For more information about risks and uncertainties associated with Microsoft's business, please refer to the "Management's Discussion and Analysis of Financial Condition and Results of Operations" and "Risk Factors" sections of Microsoft's SEC filings, including, but not limited to, its annual report on Form 10-K and quarterly reports on Form 10-Q, copies of which may be obtained by contacting Microsoft's Investor Relations department at (800) 285-7772 or at Microsoft's Investor Relations website at http://www.microsoft.com/investor .
All information in this release is as of January 28, 2016. The company undertakes no duty to update any forward-looking statement to conform the statement to actual results or changes in the company's expectations.
For more information, press only:
Rapid Response Team, Waggener Edstrom Worldwide, (503) 443-7070, rrt@waggeneredstrom.com
For more information, financial analysts and investors only:
Chris Suh, general manager, Investor Relations, (425) 706-4400
Note to editors: For more information, news and perspectives from Microsoft, please visit the Microsoft News Center at http://www.microsoft.com/news /. Web links, telephone numbers, and titles were correct at time of publication, but may since have changed. Shareholder and financial information, as well as today's 2:30 p.m. Pacific time conference call with investors and analysts, is available at http://www.microsoft.com/investor .

NEW YORK — Feb. 4, 2016 — Pre-college entrepreneurship program E-School for Girls partnered with New York University, Microsoft Corp. and Natalie Zfat for an inspirational and educational event, What It Takes to Be a Successful Entrepreneur, on Feb. 3, 2016, at the NYU Stern School of Business.
"Microsoft is committed to empowering entrepreneurs at all stages of their lives, and excited to see more girls and women taking advantage of the rapidly changing technology landscape to bring their ideas to reality," said Kristina Libby, consumer public relations lead at Microsoft.
Speakers at the event included Teaching Garage CEO Janice Chong, Microsoft Consumer PR Communications Lead Kristina Libby, Council of Economic Education CEO Nan J. Morrison, Motivate Design CEO Mona Patel, E-School for Girls Founder and Program Director Allison Wright and entrepreneur Natalie Zfat, who gave lightning talks to a crowd of 100 decision-makers, media, faculty and students.
"Over the past three years, E-School for Girls has developed into a premier pre-college program serving the community and our young women as they become female entrepreneurs and our future leaders," said E-School for Girls Director Allison Wright. "It is my personal mission to ensure that our students get to experience entrepreneurial success, build their skills and confidence, and learn how to support themselves and each other no matter their gender or socioeconomic background. We are developing a new group of female entrepreneurs and leaders in each E-School for Girls class, and I'm excited to grow the program even further in partnership with Microsoft."
Now approaching its third year, E-School for Girls was created in partnership with NYU College Advising Corps and provides underserved high school juniors and seniors with a premier summer pre-college program. The experiential two-week program takes young women through a journey of self-exploration while developing an entrepreneurial enterprise, which includes ideation, business planning, team building, personal branding, pitching, and an introduction to a network of academics, businesspeople and mentors.
Microsoft (Nasdaq "MSFT" @microsoft) is the leading platform and productivity company for the mobile-first, cloud-first world, and its mission is to empower every person and every organization on the planet to achieve more.
E-School for Girls/NYCPromise Inc. is a 501(c)(3) nonprofit organization. Contributions to E-School for Girls/NYCPromise Inc. in the United States are tax-exempt to the extent provided by law.
Note to editors : For more information, news and perspectives from Microsoft, please visit the Microsoft News Center at http://www.microsoft.com/news. Web links, telephone numbers and titles were correct at time of publication, but may have changed. For additional assistance, journalists and analysts may contact Microsoft's Rapid Response Team or other appropriate contacts listed at http://news.microsoft.com/microsoft-public-relations-contacts .
With containers gaining increasing popularity in enterprise environments across a variety of industries to automate the deployment of applications, Joyent and others in the container ecosystem got together to give a state-of-the-state event at the Container Summit conference Feb. 10 in New York City. Although the cloud native world is adopting container technologies, such as Docker, only 8 percent of enterprises are using them in production, said Dave Bartoletti, a principal analyst at Forrester Research. Yet curiosity about containers is soaring. Bartoletti said questions from clients about containers and when and how to deploy them have increased by a factor of 10 in the last two years. Indeed, many of the speakers at the Container Summit said they were introduced to container technology in a previous job and moved it to their current role. Others simply adopted it as the proper thing to do. This eWEEK slide show looks at some of the scenes from the Container Summit and what industry experts had to say about the technology.
Black Duck , which provides automated solutions for securing and managing open-source software, has announced its annual Open Source Rookies of the Year awards, recognizing the top new open-source projects initiated in 2015. Patrick Carey, Black Duck's director of product management, who headed the selection process, said the chosen projects show how diverse and ambitious open-source software development has become. "This year's Rookies are impressive examples of how far open source has come, with start-ups like Mattermost and Glucosio as well as big players like Google, Facebook and Red Hat leveraging the open-source community to help drive innovation in everything from DevOps and Docker container solutions to diabetes monitoring and real-time communication," he said. The 2015 Rookies class reflects three hot technologies shaping the future of open-source software: Docker containers, open collaboration and artificial intelligence. In 2014, a number of Docker ecosystem players emerged, and the trend continued into 2015 with several, including projects sponsored by Red Hat and Capital One. This eWEEK slide show looks at the winners and honorable mentions of the 2015 Black Duck Rookie of the Year awards.
As a fan of Cossack dancing, Eastern Bloc architecture, vodka and pervasive government oppression, Sneak loves Russia.
And while he accepts that Siberia is a vast and mostly empty land mass, capable of killing the unwary in numerous ways, he would not liken it to Mordor, the dark, ash-covered, orc-infested land in the south-east of Tolkien's Middle Earth.
But, according to multiple reports, the all-seeing, all-knowing Sauron Google believes that Russia is in fact Mordor. Or more accurately a bug in the Google Translate tool translated the Ukrainian word for 'Russian Federation' into 'Mordor'.
Not content with effectively calling Russia a nation of twisted, down-trodden creatures ruled by a brutal dictator, Google Translate went one step further by translating 'Russians' into 'okkupanty' meaning 'occupiers' in Sneak's second language, that being English. C++ is his mother tongue.
Then to pour a granary of salt into the virtual wound, Google translated the surname of Russian foreign minister Sergey Lavrov into the Russian for 'sad little horse', according to The Telegraph. Sneak thinks that's rather cute in a slightly Eeyore way. Yes he knows Eeyore is a fictional donkey. Please don't write in.
Now, that noise you're hearing is Sneak's irony alarm going off at full pelt, given that Ukraine is not exactly having the best time with Russia and pro-Russian rebels at the moment, particularly as in 2014 Russia annexed the Crimea region from Ukraine, simply because it could.
Google has apologised for the error and blamed the automated aspect of Translate, but Sneak is not convinced that it was a bug and, to indulge the conspiracy theorist in him, believes that a disgruntled pro-Ukraine programmer decided to tweak Google Translate to offer this slight at Russian users.
Back in his early years as an IT chap at Northern Rock, Sneak ended up dating a lovely Russian systems analyst called Natasha. She had a mononym.
Next thing he knew she disappeared one evening after a heady mix of vodka and Kerplunk! and disappeared with Sneak's server room key card. Then the banking crisis happened, Northern Rock went under and Sneak took indefinite sick leave.
The moral of the story is that annoying the Russians might not be wise, otherwise the road to Google's Mountain View HQ could end up being blocked by Soviet-era tanks with president Putin straddling a turret, topless and declaring "You shall not pass" to befuddled Google engineers.
Or perhaps they will take it in good humour. After all as the video below explains: Russians love to boogie.
07 Jan 2016
Fitness wearables are all the rage, but for many tech models the process of retrieving the information means plugging up the device to your computer and comparing the results by hand. While some will stream the data to a mobile device app for convenience, Amazon has taken the ease of use even further, Alexa-style.
Amazon's popular virtual assistant that streams through its Echo device will now tell you what's up with your health based on your FitBit use. By syncing your Echo with your wearable and activating the feature in your account, you can ask Alexa to vocally update you on your sleep patterns, calories burned, and more. The virtual assistant not only calculates work done, but also tallies up the effort you need to put into your workouts in order to reach your fitness goals, all with that soothing "What are you doing, Dave?" voice of hers.
Amazon has been sneered at for its efforts to control your house–and therefore, your life–through its Echo/Alexa assistant, but the reality is a far more demonstrable example of some of the utmost in updatable technology. New Echo capabilities appear weekly; some of them are vapidly pointless, like the ability to make fart sounds on command, while others are far more useful, like the option to ask Alexa to tell you all the showtimes for movie theaters in your town.
This ability to incorporate new capabilities has been part of Amazon's business model since its first forays into tech with its Kindle e-reader. Customers who bought some of the later models as early as 2009 were pleasantly surprised to get emails that said things like, "Your Kindle is now also an MP3 player," or "Your Kindle can now surf the internet."
Despite its growing catalog of tech devices, Amazon seems to determined to keep its customers' expensive devices from becoming obsolete. With the ongoing feature additions to Echo–and the new Echo Dot, which plays off your existing Echo base model to put Alexa's power in any room of your house–the company is working to ensure the most value for the money in terms of tech upgrades and updates.
The post Alexa Now Updates You On Your Health appeared first on FileHippo News .
As a result, Anonymous, have allegedly published The Donald's Social Security number , personal phone number, and a host of other information into the ether of the internet.
The hacking collective have given their clandestine information gathering the name #OpWhiteRose on social media, and dumped the information for the world to peer at on pastebin.com.
As well as Trump's phone number and social security id, the list also includes contact details for his agent, his lawyers, and also the names of his children.
Anyone expecting more will probably be disappointed, as apart from his US cell phone number and Social Security information, most of the details are already in the public domain, or can be simply googled. The point though, according to some sources, is that Anonymous are just getting started.
Curiously, Trump is the only US presidential candidate that has seemingly been targeted. At the time of writing, there has been no immediate or official response from anyone in Trump's campaign team. It should also be noted that none of the information released by the hacking collective has either been denied or confirmed.
Despite this, news of the hack quickly exploded across the internet. It is unknown whether anyone actually got through to Trump to have a chat, or indeed hurl a few insults in his general direction.
Anonymous originally declared war on Trump and his campaign last year after he floated his idea for banning all Muslims from travelling to the United States if he were to be elected.
The declaration of war on Trump's campaign stated that:
"Your inconsistent and hateful campaign has not only shocked the United States America, you have shocked the entire planet with your appalling actions and ideas…. We have been watching you for a long time and what we've seen is deeply disturbing. You don't stand for anything but your personal greed and power."
At the end of the video posted online, the Guy Fawkes masked member of Anonymous says that people can do with the information as they will, but to " just be aware that you are responsible for your own actions ."
Wise words, maybe. But the real question is whether Anonymous or anyone else will be able to dent the enthusiasm and zeal many of his supporters have for the outspoken business man.
The post Anonymous Releases Trump Phone And Social Security Number appeared first on FileHippo News .
If activated, the maliciously appropriated adverts sought to install ransomware on users' hardware, encrypt their data, and then demand payment via the virtual currency, bitcoin, in order to have their computers unlocked. 
Online adverts from trusted and well known sites such as the BBC , MSN, The New York Times, AOL, and even the NFL were targeted last weekend. MSN alone, receives on average, over one billion hits a month, while the New York Times, and the BBC, receives over half a billion hits collectively.
The potential for mass infection by this latest target specific surge of ransomware attacks was, according to Malwarebytes security researchers, high.
"…. out of the blue on the weekend we witnessed a huge spike in malicious activity emanating out of two suspicious domains. Not only were there a lot of events, but they also included some very high profile publishers, which is something we haven't seen in a while."
The malware was systematically uploaded to several ad networks, managing to exploit a number of well-known vulnerabilities, but also including some only recently fixed flaws such as one for Microsoft's Silverlight , which was discontinued in 2013.
The ransomware loaded ads were funneled to the popular websites mainly via four well known but separate ad networks, said the team at Malwarebytes.
Users who fell victim to the infected ads were redirected to servers that hosted the malware, including the infamous Angler exploit kit, which specialises in finding unguarded entrances into computers, before then encrypting the hard drive and demanding payment for the decryption key that would unlock the files.
In recent times, Ransomware has fast become the go-to software for hackers and cyber criminals to install on users' hardware, rapidly displacing other more traditional types of malware such as Trojans and adware.
Earlier this month, ransomware appeared for the first time on OS X Apple based computers.
The post US and Global News Sites Hit By Advertising Ransomware appeared first on FileHippo News .
While the collective tech world was agog at the recent Go championship match between a world master and Google DeepMind's AlphaGo software, other AI innovations have quietly been making waves of their own. It might not be as flashy as a computer beating a human champion in four of the five games–or the human turning around and beating the computer, for that matter–but there are no doubt serious implications involved.
Microsoft, for example, announced the news that it was teaming up with Minecraft to create an AI interface. Long perceived as the go-to world building game for eight-year-olds everywhere, Minecraft is actually an ageless and highly-sophisticated gaming world of its own. With the advent of the open-source AIX interface , Microsoft is inviting AI developers to use Minecraft as their own personal proving grounds, largely due to the high-volume of unforeseeable game play ramifications.
Another software research lab has been working on developing an AI that can win at poker, a seemingly basic card game on the surface but one that is actually filled with nuance and pitfalls. As Thor Oluvsrud points out for CIO.com , poker–specifically Texas Hold 'Em–is even more difficult for a computer to play than loftier games of strategy like Go or chess. In those games, the players (and therefore, the computer) can see the board at all times. They can develop predictive strategies in order to prepare their moves. But in card games, the players don't know what all of the other players are holding, and therefore have a much harder time predicting what moves they'll make based on the moves of other players.
But what is all of this effort for? Surely there's more to AI development than being able to play against the computer on your tablet. As always, the goal for AI technology is to develop robots that don't have to be told every single "if/then" scenario in order to make a sound decision. Coding for every possible outcome is hard enough when it's chess, but it's nearly impossible when it's life-altering and emergency situations. For now, though, the tools to develop this type of understanding of outcome-based predictive decision making lie in games.
The post Recent News Puts AI In The Spotlight appeared first on FileHippo News .
The aim of the AI project, known as AIX, will be to see whether machines can learn to play Minecraft freely, as opposed to being stuck to a list of event led specific tasks and choosing an appropriate response.
The AIX AI program, will not require any extra hardware from users such as the codes for Nuclear warheads, but instead. will be taught to play Minecraft as an add-on for the game, allowing interested home users and academics to evaluate the AI engine it is working on.
AIX won't cost players any extra either and will be released as an open source modification but users will be cordoned off and sandboxed from other Minecraft players.
This is, no doubt, to ensure that should the AIX software one day become self-aware, it won't be able to gain access to the nuclear launch codes, rename itself Skynet, and launch a sequence of increasingly poor sequels that suck the soul out of what was once a really good film.
In order to take part in the AIX AI experiment, players will have to install AIX on top of their preexisting game installation. This will then allow the AIX artificial intelligence code to control a character that will consequently 'learn' through in game feedback and game world consequences.
A senior researcher, Fernando Diaz, said:
"We're trying to program it to learn, as opposed to accomplishing specific tasks."
Rather than writing the code that gives the AI character the knowledge of how to climb a mountain, researchers are instead more interested in seeing whether the AIX AI can learn how to do it for themselves, without pre-written instructions.
Katja Hofmann, the AIX project leader at the Microsoft's lab in the UK explained that:
"People build amazing structures that do amazing things in Minecraft, and this allows experimenters to put in tasks that will stretch AI technology beyond its current capacity."
By utilizing this 'group' think' rollout of AIX to the masses, Hofmann hopes that it will speed up the research of computers gaining human-like intelligence. AIX is already up and running in a private beta test, but is expected to be available to anyone who wants it by the summer.
The news comes at what many commentators see as a crucial moment in time for AI. AlphaGo, Google's AI machine managed to claim victory in a series of high profile games against the reigning GO world champion.
The post AI experimentation heads to Minecraft. appeared first on FileHippo News .
While, admittedly most, if not all the tech company projects were already well into development by the time this story broke , and also before the Apple vs the US Government court case hit Congress, and the headlines, the current high profile legal fight has drawn attention to encryption protocols and their use in general.
It's also proved to be a really good platform for the tech firms to show how much they care about user encryption by advertising their new and improved services. Privacy and security have always been controversial topics in the internet age, and never more so than in recent months.
Part of the collective Silicon Valley telegraphing of their improved security features comes down to trying to win back the trust of their users. It wasn't so long ago, after all, that it was revealed that the US government, among others, were routinely eavesdropping and collecting data from users with the apparent collaboration of most of the companies involved.
The move is also being seen as a bold move on behalf of the tech industry to telegraph their collective support for Apple for not providing backdoor entry for law enforcement agencies. Several companies had previously filed Amicus briefs to the ongoing Apple courtroom drama.
Google is reportedly working on encrypted email projects, and Snapchat are also said to be working on secure messaging components for their software as well. WhatsApp has over a billion registered users, and has been increasing its own encryption feature set since 2014.
The post Tech Companies Set To Increase Encryption Protocols appeared first on FileHippo News .
One of the hardest aspects of running a business of any size is the accounting and bookkeeping. That difficulty is only compounded when the company isn't large enough to add an accounting department, but instead is trying to juggle balancing the books and sending off the checks while at the same time maintaining the company's whole purpose for existing. Far too many good ideas never got off the ground because the leaders with the vision lacked the nuts-and-bolts, day-to-day operations essentials.
UK-based Xero stands to change that. The accounting software suite has features for businesses of any size, but its toolset designed especially with small businesses in mind–complete with accounting and bookkeeping training options–lets even the smallest of companies use professional tools. The go-anywhere cloud-based model means the ability to log into your suite from any Mac, PC, tablet, or even smartphone, which is especially useful for those times when paying a professional accountant to look things over is a small, smart investment.
One of Xero's initial design components was a completely user-friendly dashboard, meaning even those with no formal background in accounting can learn the ropes and operate their cashflow. It's also a comprehensive look at the status of the company's money, both income and expenses, thanks to easy-to-understand automatic graphs.
Invoicing is arguably something that stops many a small business in its tracks; again, the leaders are so busy doing the business that they don't have time to further the business through things like invoicing (you know…actually getting their customers to pay them?). Xero makes it easy to auto-invoice clients, complete with a branded logo and company feel.
Best of all, Xero lets businesses sync to their own online banking platforms for the most streamlined cashflow and operations options possible. Again, taking in funds is a great thing when you're running a business; actually depositing checks in the bank so that the bills get paid is a whole other step, one that can result in serious harm if not handled in a timely way. With instant bank reconciliation, Xero users can see their statuses in real-time from anywhere.
The most important thing that platforms like Xero bring to the small business and start-up table is affordability. With package plan options, companies no longer have to invest in the mainstays of accounting software, only to discover that no one in their offices knows how to use it. This single issue stands to make or break a business' success, and Xero is working to make the process as affordable and painless as possible.
The post Xero Accounting Software Leads The Cloud appeared first on FileHippo News .
In the realm of science-fiction-becoming-fact, there have been a lot of innovations that left the pages of the book behind and became a reality. Video chatting, navigation systems, even the microwave oven were once relegated to the world of fiction, only to become seamless parts of our lives. And for many people, the self-driving car is the next item on the "make it so" list.
That vision is already quickly becoming a reality, and the announcement that GM has bought a small software company, Cruise Automation, means the automaker is one step closer to releasing autonomous vehicles. While GM has already been at work in research and development for self-driving cars, Cruise Automation has something (besides just software) that the automaker needs: permission.
There are currently very few locations where developers can test a self-driving car in the real world of human traffic, and even in those locations there are necessary permits. The acquisition of Cruise Automation affords GM the ability to test its vehicles under actual driving conditions thanks to the software company's permits. The testing stage is still quite obviously a work in progress, and a number of manufacturers have reached the real-world driving process with their vehicles.
One of the other obstacles in the race for self-driving vehicles–which even auto manufacturers have stated are safer than human drivers–is the wide variety of conditions that can interfere with the car's cameras. These cameras are what enable the vehicle to maneuver, but in heavy rain, dust storms, snow, and other unsafe conditions, the car can literally cease operation. GM's purchase of the software company, which will absorb all of its forty employees into a separate project in the car maker's autonomous vehicle division, allows it to continue to work on the safety response aspect that is so crucial to the success of launching these vehicles for consumer use.
The post GM Buys Self-Driving Auto Software Developer appeared first on FileHippo News .
It took four matches, but a human has finally done what many experts first thought was a certainty, then fairly impossible, and now mind-boggling: world champion Lee Sedol has finally beaten Google's AI software AlphaGo in the ancient Chinese strategy game Go. In the five-match scheduled event, the first three matches went to Google DeepMind division's software; in the fourth match, the human world champion finally won.
The game itself has a nearly-infinite number of possible moves, and therefore relies on intuition and emotional state to help the Go master defeat his or her opponent. This lack of "feel" for the game is what had so many game players predicting an easy win for the human player. But the very first matchup showed something that gave the software a leg-up, and that was an inability to second-guess himself due to an early mistake. Both players in the first game made crucial early errors, but unlike the human player, AlphaGo couldn't experience self-doubt or embarrassment at his own mistake, something that commentators attributed to the machine's win.
In the fourth match, held yesterday in Seoul, it was three hours into the game before it looked as though Sedol might win this one. Part of AlphaGo's arsenal of game-winning strategies is an ability to correct itself for future moves through trial and error; once the software makes a move and sees the resulting outcomes, that information is stored in order to be called on when needed later.
This entire project has been an interesting look at how far AI software has come, as well as how far the technology still has to go. While others speculate on what possible abilities DeepMind can come up with next for its software, the bigger picture is this: AI and human interaction stands to be an ongoing partnership. The days of having computers take over all aspects of mission-critical thought processes are obviously not coming soon, but humans paired with AI software may be unstoppable.
Interestingly, the five-match series–which was broadcast live on YouTube and aired on local channels–included a $1 million prize for the winner. As AlphaGo has already won three matches, the software is officially the prize winner. Software tends not to spend its money wisely, and therefore AlphaGo's winnings will be donated to charity.
The post Man vs Machine: Sedol Finally Beats Google's AlphaGo appeared first on FileHippo News .
The rapid growth of Locky has seen its reported use grow at a faster rate than was expected, causing surprise to some security experts, and has now become the second most seen form of ransomware currently doing the rounds.
Apple Mac owners have also been warned that their iOS based machines are now just as likely to fall prey to the latest strain of ransomware.
Some experts have stated that the sheer increase in volume of the number of reported  cyber-attacks seeking to extort users has increased greatly since the start of 2016.
It first of all installs itself quietly, hoping to avoid detection, and then encrypts all the data on the infected machine, and then demands a payment from the unsuspecting user, before providing the user with a decryption key.
If there is honor among thieves, then the key will normally un-encrypt a user's details. If they are not however, then the user will remain locked out from their equipment, and also down a substantial amount of money.
At the time of writing, Locky is asking for 3 bitcoins, which is in around $900-$1000.
What is Ransomware?
Ransomware is malicious code that gets into a computer or a server and disables access to files by encrypting (or locking) them. The code then presents the computer user with a demand to pay a ransom to unlock the files.
The post Locky Rides Crest Of Global Ransomware Surge appeared first on FileHippo News .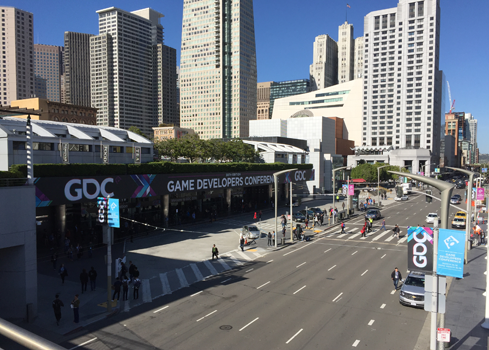 After years of hype, virtual reality is really entering the gaming market. By the end of the month, the Oculus Rift VR headset will be available to consumers for $600 , though those with less than top-of-the-line PCs may need to commit to getting the $1,500 package that includes an Oculus Ready PC. About the same time, Microsoft HoloLens is set to ship to developers for $3,000. The HTC Vive VR headset ($800), which also requires an up-to-date gaming PC, should be available to consumers in early April.
Back in November, Samsung released its Gear VR headset for $100. Google is expected to unveil an updated version of its $15 Cardboard VR viewer this year. Sony, meanwhile, is planning to ship its PlayStation VR headset in October for $400 (a separate camera and a PlayStation unit are also necessary).
With the hardware, there will actually be some compelling content. At least 30 VR-ready games will be available for the Oculus Rift when it ships, thanks to efforts to spur developer interest going back to GDC 2015 and the year before, when Facebook acquired Oculus and investment in VR technology took off. Among the more impressive titles is Eve: Valkyrie , a multiplayer space combat simulation. It promises both visuals that impress and character persistence to keep players engaged. VR and MMOs should work well together.
This year at the Game Developers Conference 2016 -- run by InformationWeek's parent company UBM -- there was a two-day summit devoted to VR, the Virtual Reality Developers Conference .
Yet for all the enthusiasm about VR among platform companies, game companies, and hardware makers, mobile and otherwise, VR still has a lot to prove. Recall the hype surrounding 3D television? It took off at CES, starting in 2011, and continued more or less until earlier this year when Samsung and LG showed signs of backing away from the technology. 3D just doesn't add enough to TV viewing to make it worth the bother.
VR adds more and it may add up. Gartner expects sales of head-mounted displays will surge, up from 140,000 in 2015 to 1.43 million this year. That's a start. But with smartphones moving at rate of more than a billion per year, VR has a long way to go before it becomes a mass-market medium. There's reason to doubt it will ever be more than specialty experience.
[Read 18 Most Anticipated Video Games of 2016 .]
VR is a path to funding and a revenue generator for cloud companies and makers of graphics software. It can offer an exceptional entertainment experience for a price, provided you don't mind wearing a ridiculous-looking headset that limits your ability to function in the real world. It has one advantage: It's expensive enough to produce that VR companies don't have to worry about indie developers saturating the market, as they've done with mobile games.
Just as 3D movie technology hasn't eliminated traditional cinema, VR won't change the nature or social function of electronic games, mobile or otherwise. It will expand gaming and entertainment, providing a premium experience and enabling new forms of creative expression. But it won't necessarily lead to better storytelling or better game design. A soulless, derivative shooting game won't become a work of sublime inspiration simply because it can be experienced through goggles.
At GDC 2016, developers lined up to experience VR firsthand. The pictures that follow should give you a sense of both the excitement surrounding the technology and its absurdity. Take a look and let us know what you think in the comments section below.
For those with South by FOMO or who want to relive past week glories, we present to you images of this year's SXSW festivities in Austin, Texas. Flip through the fun. You might even find yourself or a friend in there somewhere.
There is no question that machine learning is at the top of the hype curve. And, of course, the backlash is already in full force: I've heard that old joke "Machine learning is like teenage sex; everyone is talking about it, no one is actually doing it" about 20 times in the past week alone.
But from where I sit, running a company that enables a huge number of real-world machine-learning projects, it's clear that machine learning is already forcing massive changes in the way companies operate.
It's not just futuristic-looking products like Siri and Amazon Echo. And it's not just being done by companies that we normally think of as having huge R&D budgets like Google and Microsoft. In reality, I would bet that nearly every Fortune 500 company is already running more efficiently — and making more money — because of machine learning.
So where is it happening? Here are a few behind-the-scenes applications that make life better every day.
The average piece of user-generated content (UGC) is awful. It's actually way worse than you think. It can be rife with misspellings, vulgarity or flat-out wrong information. But by identifying the best and worst UGC, machine-learning models can filter out the bad and bubble up the good without needing a real person to tag each piece of content.
A similar thing happened a while back with spam emails. Remember how bad spam used to be? Machine learning helped identify spam and, basically, eradicate it. These days, it's far more uncommon to see spam in your inbox each morning. Expect that to happen with UGC in the near future.
Pinterest uses machine learning to show you more interesting content. Yelp uses machine learning to sort through user-uploaded photos. NextDoor uses machine learning to sort through content on their message boards. Disqus uses machine learning to weed out spammy comments.
It's no surprise that as a search company, Google was always at the forefront of hiring machine-learning researchers. In fact, Google recently put an artificial intelligence expert in charge of search. But the ability to index a huge database and pull up results that match a keyword has existed since the 1970s. What makes Google special is that it knows which matching result is the most relevant; the way that it knows is through machine learning.
But it's not just Google that needs smart search results. Home Depot needs to show which bathtubs in its huge inventory will fit in someone's weird-shaped bathroom. Apple needs to show relevant apps in its app store. Intuit needs to surface a good help page when a user types in a certain tax form.
Successful e-commerce startups from Lyst to Trunk Archive employ machine learning to show high-quality content to their users. Other startups, like Rich Relevance and Edgecase , employ machine-learning strategies to give their commerce customers the benefits of machine learning when their users are browsing for products.
You may have noticed "contact us" forms getting leaner in recent years. That's another place where machine learning has helped streamline business processes. Instead of having users self-select an issue and fill out endless form fields, machine learning can look at the substance of a request and route it to the right place.
That seems like a small thing, but ticket tagging and routing can be a massive expense for big businesses. Having a sales inquiry end up with the sales team or a complaint end up instantly in the customer service department's queue saves companies significant time and money, all while making sure issues get prioritized and solved as fast as possible.
Machine learning also excels at sentiment analysis. And while public opinion can sometimes seem squishy to non-marketing folks, it actually drives a lot of big decisions.
For example, say a movie studio puts out a trailer for a summer blockbuster. They can monitor social chatter to see what's resonating with their target audience, then tweak their ads immediately to surface what people are actually responding to. That puts people in theaters.
Another example: A game studio recently put out a new title in a popular video game line without a game mode that fans were expecting. When gamers took to social media to complain, the studio was able to monitor and understand the conversation. The company ended up changing their release schedule in order to add the feature, turning detractors into promoters.
How did they pull faint signals out of millions of tweets? They used machine learning. And in the past few years, this kind of social media listening through machine learning has become standard operating procedure.
Dealing with machine-learning algorithms is tricky. Normal algorithms are predictable, and we can look under the hood and see how they work. In some ways, machine-learning algorithms are more like people. As users, we want answers to questions like "why did The New York Times show me that weird ad" or "why did Amazon recommend that funny book?"
In fact, The New York Times and Amazon don't really understand the specific results themselves any more than our brains know why we chose Thai food for dinner or got lost down a particular Wikipedia rabbit hole.
If you were getting into the machine-learning field a decade ago, it was hard to find work outside of places like Google and Yahoo. Now, machine learning is everywhere. Data is more prevalent than ever, and it's easier to access. New products like Microsoft Azure ML and IBM Watson drive down both the setup cost and ongoing cost of state-of-the-art machine-learning algorithms.
At the same time, VCs have started funds — from WorkDay's Machine Learning fund to Bloomberg Beta to the Data Collective — that are completely focused on funding companies across nearly every industry that use machine learning to build a sizeable advantage.
Most of the conversation about machine learning in popular culture revolves around AI personal assistants and self-driving cars (both applications are very cool!), but nearly every website you interact with is using machine learning behind the scenes. Big companies are investing in machine learning not because it's a fad or because it makes them seem cutting edge. They invest because they've seen positive ROI. And that's why innovation will continue.
A week ago yesterday, we told you that longtime Sequoia partner Michael Goguen had been slapped with a stomach-turning complaint. At its crux, it accused him of breaching an agreement he'd made to pay $40 million to a woman he'd known for years. Apparently, after paying her $10 million, Goguen concluded that he was within his rights to stop writing her checks. The woman then hired a lawyer.
Whether the case ever goes to trial is now beside the point for Goguen, who has enjoyed a lucrative career as a venture capitalist and who, fairly or unfairly, will now be publicly associated with that complaint and the person who filed it, despite his strongly worded counter-complaint .
Fairly or unfairly, it also does real damage to Sequoia Capital.
Entrepreneurs aren't the immediate issue. It would take a lot more than this bizarre situation for most founders to be deterred from accepting a check from Sequoia, whose imprimatur can make everything easier, from assembling a team, to attracting press, to, later, luring the right investment bankers.
That Goguen is no longer a partner of Sequoia certainly minimizes the damage. (A spokesman didn't elaborate when explaining to us last week why Sequoia decided Goguen's departure was the "appropriate course of action." But we suspect his original deal with his accuser was made without the firm's knowledge, which would be a major no-no. That kind of financial agreement would be material information to a partnership.)
A much bigger problem for Sequoia will be recruiting female investing partners — something that longtime Sequoia investor Michael Moritz has said interests the firm.
You may recall his uncomfortable interview back in December with Bloomberg's Emily Chang, when he told her that Sequoia "looks very hard [for female recruits] . .. We just hired a young woman from Stanford who is every bit as good as her peers and if there are more like her, we'll hire them." Moritz continued, "What we're not prepared to do is to lower our standards."
That "standards" comment immediately came back to bite Sequoia in the behind,  and in light of what's happening with Goguen, Moritz surely regrets it more than ever.
But no matter his intent, the firm will likely have even fewer choices now. It was already hard to imagine many top female operators who'd leap at the chance to work at an almost exclusively male venture firm. A situation like Goguen's can only hurt its odds of drawing in smart women.
I don't know anything about Sequoia's internal dynamics. But partnerships are very small, intimate entities, in which people spend a lot of time socializing amongst themselves. That one of Sequoia's partners had what now seems like a highly peculiar relationship with women would certainly raise a red flag for me, particularly following Moritz's comments.
Maybe Sequoia feels like it did enough by distancing itself from Goguen. But for its own sake, the firm would be smart to do more. A detailed explanation of what they knew about Goguen's behavior would help, as would Sequoia's history of working with female entrepreneurs and female associates. It would also be nice to know whether and how Sequoia plans to help improve the gender issue more broadly in Silicon Valley.
As an eminent venture capital firm, it has a responsibility to do something.
Better sooner than later, too.
There is a growing consensus that autonomous vehicles (AVs) will soon be a reality. The debate today centers not on whether, but how soon, AVs will be commonplace on our roads. But for all the buzz surrounding AVs, many details about what a driverless future will look like remain unclear.
Which business models will work best for the commercialization of AVs? Which AV usage models will be most appealing for consumers? Which companies are best positioned to win in this new market?
These are big questions, and no certain answers can be given at this stage. Nonetheless, it is valuable to reflect, in a concrete way, on how this transformative technology might develop. This article will present some conjectures.
At a high level, two possible paradigms seem most likely for how society will use AVs. The first is private AV ownership. Under this model, individuals or families would continue to own their own vehicles and use them to get around. As the cars would be self-driving, exciting new possibilities exist for their use.
Individuals could be more productive while in transit. Children, the handicapped, the elderly and others not previously able to drive themselves could commute alone. People could earn supplemental income by sending their cars, when otherwise not in use, to transport other people or goods (a future version of on-demand services like Uber or Instacart).
This option would, in a way, be the closest thing to a continuation of the current status quo. Little would have to change about carmakers' core business models: individual consumers would still make purchasing decisions and would own and operate their own vehicles.
The second paradigm for AV use represents a more radical reconceptualization of how people get around in society. Under this model, a shared fleet of autonomous vehicles would exist that individuals could summon on demand to get from Point A to Point B. After dropping off one passenger, the vehicle could then pick up and transport the next passenger. Individuals would have no need to own their own cars; rather, they would receive mobility "as a service."
There are many details about a "mobility as a service" model that are intriguing to consider. The most straightforward version of this model is one in which individuals summon AVs on a one-off basis when they need to get somewhere, paying per ride or per mile — effectively, a driverless version of how Uber or Lyft work today.
It is also possible, however, to imagine the development of more sophisticated subscription models. Under a subscription model, individuals would pay a flat fee on a monthly or annual basis for unlimited access to a given fleet of vehicles, to be used whenever they need a ride — loosely analogous to a SaaS model.
One interesting question is the amount of segmentation that would develop among subscription offerings. It seems likely that, as with most other consumer products, a wide range of AV subscription types would become available that offer different benefits and features depending on price. These differently priced subscription offerings could vary in terms of the types of vehicles in the fleet, the average required wait time for a ride, the electronics and other features available inside the vehicles and so forth.
The issue of segmentation closely ties to the equally important question of which player or players would own and operate these AV fleets. One possibility is that auto manufacturers — at least those that choose to enter the AV market — could offer subscriptions to fleets consisting entirely of their vehicles. Thus, as an example, one could choose to subscribe to Ford's AV fleet in a given city for a certain rate, or alternatively to pay more to subscribe to Mercedes' fleet.
Alternatively, these shared AV fleets might be operated not by the carmakers themselves but rather by fleet providers that aggregate various makes of vehicles. To create a profitable role for themselves in the market, these providers would have to add value to the experience in some way beyond vehicle manufacture (e.g. sophisticated mapping or passenger-matching algorithms). One could speculate that Uber, which recently has invested heavily in autonomous technology, envisions itself playing a role along these lines.
One last issue worth contemplating regarding future AV use is the optimal size and capacity of vehicles. The majority of drives in the U. S. today are solo trips, meaning that vehicle space is significantly underutilized and fuel usage is needlessly high. It is statistically rare that all five seats in a standard sedan (much less all eight seats in an SUV) are in use.
Given this, it is plausible to imagine single-occupancy pods making up a significant portion of future AV fleets — thus increasing fuel efficiency, economizing on materials costs and taking up less space on roads. Perhaps vehicles with a wide range of different capacities (from single-occupancy pods all the way to small buses that can fit 20 or 30 people) will all exist on the road, in proportion to their demand, and customers can indicate their desired vehicle size when summoning a car.
In speculating about these possible AV business and usage models, it is important to keep in mind that this market will not necessarily be "winner take all." It is altogether possible that more than one of these models — and others that have not yet even been imagined — will all coexist profitably in the market.
One need look no further than the current transportation market for an instructive analogy. Today, people get around in their daily lives in many different ways. Some people own their own cars. Some people rent cars when they need them (either through traditional car rental companies or newer models like Zipcar). Some people get everywhere through ride-sharing services like Uber or Lyft. Some people use public transportation or simply walk. People commonly switch from one of these solutions to another over the course of their lives depending on life's changing circumstances.
The same will likely be true in the driverless future of tomorrow. For instance, shared fleet models may become prevalent, rendering the concept of private car ownership obsolete for many. At the same time, those who prefer may continue to own and operate their own AVs. Personal transportation is and will continue to be a massive market. There is room for many different models and companies to thrive, and it is unlikely that any one approach will win outright.
On a similar but broader note, many different types of companies will succeed in and add value to the autonomous vehicle space in different ways. It is highly unlikely that any one company will own the entire end-to-end AV experience (though if any company were to try, a plausible candidate would be Apple and its mysterious Project Titan). Instead, the AV experience is likely to be modularized across many different players.
For instance, profitable businesses will be built around producing: LIDAR sensors and other physical components for the vehicles; cybersecurity software to keep connected cars safe; high-performance computing chips to power the cars' decision-making processes; consumer electronics for the cars' interiors; mapping and geolocation software to enable the car to navigate; and much more. In this sense, AVs should be thought of not as a single new product but rather as an entirely new ecosystem in the economy.
The possibilities laid out above are, of course, speculative. As AVs continue to develop in the coming years, there will be many technology, product and business model advances that surprise us all. One way or another, autonomous vehicles' impact on the way we live will be nothing short of transformative. It will be an exciting ride.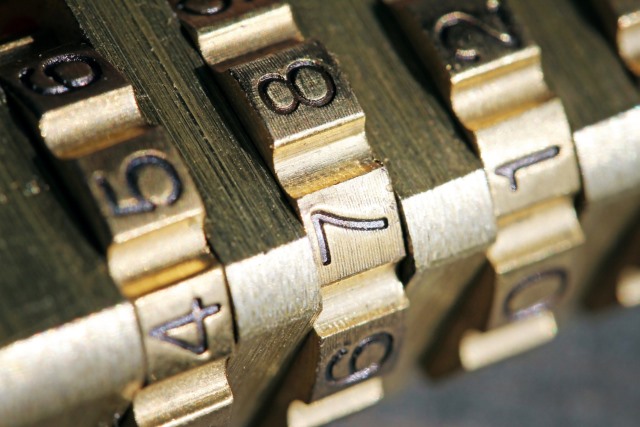 Apple might be currently talking about its unbreakable encryption and how it's a good thing for privacy, but the FBI ruing it. The privacy arguement certainly stannds up to scrutiny, but strong encryption can also be used as a weapon, as demonstrated by countless examples of ransomware. There are numerous breeds of ransomware out there , but one of the most prolific is TeslaCrypt.
It's just a year since the first version of TeslaCrypt appeared on the scene, and it's gone through various updates and iterations over the ensuing months. Now it's hit version 4 and as well as continuing to threaten victims with sharing their files online , it also boasts what is being referred to as 'unbreakable encryption'.
Heimdal Security warns that not only is the ransomware more powerful than ever, it has also been patched with a number of 'bug fixes'. This means that it is now better equipped to deal with very large files, while the use of RSA 4096 means that recovery of data is completely impossible. Specialists at Heimdal Security say  that the previously-reliable TeslaDecoder tool is now worthless.
The latest version of the ransomware leaks even more information to remote server than previous releases. Heimdal Security says:
The speed with which TeslaCrypt is being developed is worrying, and it seems all but impossible for anti-malware tools to keep pace. In the event of infection, the only real recourse is to fall back on a backup, so the advice would be to make sure that one exists and is kept up to date. This of course does nothing to mitigate against the damage following the leaking of private data, whether it belongs to an individual or a company.
Photo credit: ronstik / Shutterstock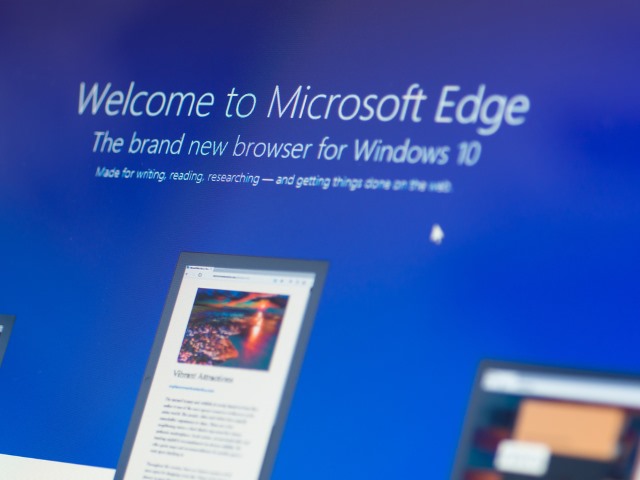 Microsoft has been keen to consigne Internet Explorer to the history books, but for a long time there has been a glaring issue with its successor, Microsoft Edge: a lack of extensions. With the release of Windows 10 Redstone build 14291 this finally changed.
While Microsoft Edge may now have extensions, it's still very early days and it's likely you'll find that most of your favorites are yet to make an appearance. But Microsoft has a plan. To make developers' lives as easy as possible, the company is working on a tool that will make it possible to port Chrome extensions to Edge.
As the Windows Store has failed to attract developers in droves, Microsoft will almost certainly be concerned that Edge's browser repository will be similarly ignored. It makes perfect sense to provide a way to port existing extensions from Chrome to Microsoft Edge, and in many ways it is an extension of the idea of making it easier to port apps from other platforms to Windows.
The news came from Microsoft Edge engineer Jabob Rossi who said on Twitter:
If you were hoping for a mountain of extensions to choose from, it seems that you might have a bit of a wait on your hands. Rossi says that -- to start with, at least -- extensions that make it to the Store will be hand-picked:
With a Chrome porting tool already in development, it would be strange if Microsoft didn't also produce a tool to help Firefox plugin developers to bring their wares to Edge -- but there's no word on this at the moment.
Photo credit: T. Dallas / Shutterstock
SAN FRANCISCO (AP) — Microsoft says it was "unequivocally wrong" for hosting a party with scantily dressed female dancers during a video game developers' conference.
The party sparked a firestorm of criticism this week, in an industry that's been struggling to overcome longstanding complaints that it has objectified women and made them feel unwelcome as players and game-builders. In response, the head of Microsoft's Xbox division issued a statement saying the after-hours entertainment "represented Xbox and Microsoft in a way that was absolutely not consistent or aligned to our values. "
An Xbox spokeswoman declined to answer questions about the dancers, who wore abbreviated school-girl outfits as they reportedly greeted party-goers and danced on platforms. The party was held Thursday night during the annual Game Developers Conference in San Francisco.
Several people who attended the after-hours party complained on social media that they were offended and disappointed at seeing the go-go dancers. Some also noted the irony that, just hours earlier, Microsoft had sponsored a "Women in Gaming" luncheon to promote diversity in the industry.
In a statement, Xbox chief Phil Spencer acknowledged the event "disappointed many people" and pledged to "do better in the future. "
Xbox also released an email that Spencer sent to employees, which said the criticism was deserved. "I am personally committed to ensuring that diversity and inclusion is central to our everyday business," he added.
In an interview on "The Today Show" on Friday, Twitter CEO, Jack Dorsey, talked about Twitter's 10th anniversary, as well as confirm a few details on Twitter's future plans.
In conversation with show host, Matt Lauer, Dorsey confirmed that Twitter will be sticking to its 140-character limit for tweets, which blanks out previous suggestions by Dorsey that tweet limits may be raised to 10,000 .
This confirmation may come as a sigh of relief for long-time Twitter users, who feared that increasing the character limit to such a high value would have moved Twitter from one of its core features; being a micro-blogging site. Which is a fair assumption, as 10,000 characters is what you'd expect in a long-form blog post.
Whilst talking about the current limit remaining in place, Dorsey stated:
Can Twitter trust Dorsey, though? Days after announcing that Twitter isn't changing how timelines are ordered , they began pushing out an algorithmic change to timeline ordering .
Only time will tell.
The conversation soon turned to Twitter's behaviour policy, particularly harassment. On this, Dorsey explained that Twitter users can control harassment, through the use of blocking and not following people:
Dorsey clearly believes in letting users' themselves control what they can, and cannot see on the service.
Source: Today via Engadget


Total 16 articles.
Created at 2016-03-20 12:01