Announcement
51 articles, 2016-03-25 12:01
(2.00/3)

 1 

Art Basel Hong Kong Sees Events From Gucci, MCM, Shanghai Tang

The action is attracting thousands of people, scores of well-dressed artists, art dealers, collectors and the odd celebrity or two – including Wendi Deng Murdoch, Hidetoshi Nakata and Tracey Emin.… 2016-03-24 23:10 5KB wwd.com

 2 

Attend

General Admission Thursday April 14th (VIP Opening Night Preview Party, 4PM–7PM — Open to all attendees) Friday April 15th – Sunday April 17th • Multi-Day Pass: $40.00 each. Valid for entire event: Thursday's VIP Opening Preview Party and Friday through Sunday... 2016-03-25 12:01 1KB artexponewyork.com

 3 

FOTO SOLO Booth Packages

FOTO SOLO 2016 We are now accepting submissions for the inaugural! If you are a fine art photographer and are interested in exhibiting in this year's show in April, we would love to see examples of your work. Please email our Managing Business Development Director, Rick... 2016-03-25 12:01 1KB artexponewyork.com

 4 

VIP Trade Registration

ARTEXPO 2016 VIP OPENING NIGHT PREVIEW PARTY You are cordially invited to Artexpo's VIP Preview Party, April 14th, 4PM–7PM VIP Trade Registration After April 9, 2016 if you are PRESS or MEDIA please contact Jaclyn Acree at Jaclyn@oliveprsolutions.com to RSVP for media access. Trade... 2016-03-25 12:01 971Bytes artexponewyork.com

 5 

Directions & Parking

Show Address Pier 94 711 12th Ave (55th Street & the West Side Highway) New York, NY 10019-5399 View Piers 92/94 in a larger map Parking On-Site Parking At Pier 92, 900 on-site parking spaces are available for cars, and... 2016-03-25 12:01 2KB artexponewyork.com

 6 

Show Guide Ad Upload

AENY 2016 Show Guide Ad Upload Form 2016-03-25 12:01 602Bytes artexponewyork.com

 7 

A Showcase of Independent Artists Education, Events & Awards

A Showcase of Independent Artists offers established and emerging independent artists the opportunity to showcase their work on an international stage in NYC. Over the decades, has become the ultimate venue for independent artists to be discovered—not only by gallery owners and art publishers—but by collectors and enthusiasts... 2016-03-25 12:01 1KB artexponewyork.com

 8 

Hours & Location

VIP Opening Night Preview Party • Thursday April 14th: 4PM–7PM — (Open to all attendees) Show Hours • Thursday (TRADE ONLY DAY), April 14th: 12PM – 7PM • Friday, April 15th: 12PM – 7PM • Saturday, April 16th: 10AM... 2016-03-25 12:01 2KB artexponewyork.com

 9 

Laurie Anderson at the Fitzgerald Theater: Danny Sigelman on The Language of the Future

To spark discussion, the Walker invites Twin Cities artists and critics to write overnight reviews of our performances. The ongoing Re:View series shares a diverse array of independent voices and op... 2016-03-25 06:02 1007Bytes blogs.walkerart.org

 10 

State Changes: Marvin Lin on Vicky Chow and Tristan Perich's 1-Bit World

For Sound Horizon, our series of free in-gallery music performances, we've invited critic and Tiny Mix Tapes editor Marvin Lin to share his perspective on each installment of this three-part progra... 2016-03-25 08:48 962Bytes blogs.walkerart.org

 11 

Fred Segal Melrose Building Trades Hands

The 29,000-square-foot building housing the retailer's Melrose Avenue location has sold. 2016-03-25 05:52 1KB wwd.com

 12 

Sound Advice: Laurie Anderson

Artist and innovator Laurie Anderson's upcoming show at the Fitzgerald—a copresentation of the Walker, the SPCO's Liquid Music Series, and MPR Live Events—is called The Language of the Future,... 2016-03-25 08:48 890Bytes blogs.walkerart.org

 13 

keisuke fujiwara designs pop-up store for issey miyake's ikko tanaka collection

the design concept was to develop a space with a gallery-like feeling, including white walls, good illumination, and a simple floor plan to explore the collection's colorful nature. 2016-03-25 05:25 2KB www.designboom.com

 14 

Trevor Paglen and Jacob Appelbaum

This conversation appears in BOMB 135. Get your copy today... 2016-03-25 06:28 26KB bombmagazine.org

 15 

Raw Material: An Interview with Google Design

The SPAN Reader, a book released by Google Design in conjunction with their SPAN conferences in New York and London, is an eclectic collection of design thinking that investigates a variety of c... 2016-03-25 06:28 904Bytes blogs.walkerart.org

 16 

London's Zebra One Gallery Launches "Celebrity and the Big C" Exhibit to Raise Cancer Awareness

Exhibit includes images of Angelina Jolie, Kylie Minogue, Steve McQueen and David Bowie. 2016-03-25 04:01 2KB wwd.com

 17 

collection of drawn human figures by famous architects reflects their style + sensibility

new york based architectural designer noor makkiya has collected 21 drawings of human depictions by famous architects for the series 'figures'. 2016-03-25 03:15 1KB www.designboom.com

 18 

grimshaw + MDT-tex installs series of tessellated canopies in frankfurt courtyard

presenting the lightweight canopies in the form of an installation; its vaulted form provides an expressive structure designed for events and pop-up spaces. 2016-03-25 01:05 2KB www.designboom.com

 19 

Eerie and Sinister Worlds: RONiiA on Their New, Walker-Inspired EP

The Minneapolis-based trio RONiiA—Fletcher Barnhill (Joint Custody, FUGITIVE), Nona Marie Invie (Dark Dark Dark, Fugitive), and Mark McGee (Father You See Queen, Marijuana Deathsquads)—will relea... 2016-03-25 00:27 920Bytes blogs.walkerart.org

 20 

Alix Expands on Bodysuit Collection for Fall

For fall, designer Alexandra Alvarez expanded further on her signatures by incorporating sportswear styles for the first time. 2016-03-24 23:26 807Bytes wwd.com

 21 

lagranja design develops versatile tablewares for toshiba

the studio was tasked to reassess the role that industrial products take on within the constantly shrinking size of residences around the world. 2016-03-24 22:55 1KB www.designboom.com

 22 

Dow Jones, The Wall Street Journal Vow to Close Gender and Minority Pay Gap

The media company will investigate claims waged by its union that female and minority journalists are paid less for equal work. 2016-03-24 22:54 2KB wwd.com

 23 

11+ Sound1 bluetooth speakers more from elevenplus tech

The 11+ Sound1 Speaker pairs with Bluetooth enabled portable devices and computers to provide beautifully clear and crisp stereo sound.(2X3W) Embedded magnets allow the speakers to be conjoined into a single piece, allowing them to be conveniently relocated, or stored neatly in the included... 2016-03-25 00:29 2KB www.designboom.com

 24 

Will Smith to Receive Generation Award at 2016 MTV Movie Awards

Kevin Hart and Dwayne "The Rock" Johnson announced the news via Twitter and Instagram. 2016-03-24 20:51 2KB wwd.com

 25 

microclimat builds la taule training center in waterloo, canada

canadian architectural firm microclimat has completed the design of the la taule training center in the eastern townships of waterloo. 2016-03-24 20:44 2KB www.designboom.com

 26 

Cara Delevingne Shares Snap From Upcoming Movie 'Valerian'

Cara Delevingne took to Instagram on Thursday to share the first official picture from the upcoming movie "Valerian and the City of a Thousand Planets." 2016-03-24 20:36 2KB wwd.com

 27 

UsTrendy to Donate Dresses for School Dances

UsTrendy also seeks to be a mentoring program for young women. 2016-03-24 20:31 2KB wwd.com

 28 

Last Chance: Julie Zhu Explores Natural and Manmade Beauty at Utterly Art

Zhu presents a modern take on classical Chinese art in her first solo exhibition, "Love Is All Around." 2016-03-24 18:22 2KB www.blouinartinfo.com

 29 

20,000 Fractals Create a Hanging Rainbow Forest

Walking through Emmanuelle Moureaux's 'Bunshi' is meant to simulate the meditative quality of a forest, but with a Lisa Frank color palette. 2016-03-24 18:20 1KB thecreatorsproject.vice.com

 30 

5 Essential Japanese Artists

The market has recently seen resurgent interest in postwar Japanese avant-garde painters and sculptors from key art movements that originated in the decades following World War II. 2016-03-24 18:16 14KB www.blouinartinfo.com

 31 

The Artist Who Drew Himself on Drugs Is Actually Way More Experimental

Torture, silence, love, and drugs are just a few of the mediums Bryan Lewis Saunders works with. 2016-03-24 16:25 4KB thecreatorsproject.vice.com

 32 

A 3D Portrait of Your Friendly Neighborhood Bagel Man

'Meet Adam,' is a virtual portrait of a real food cart vendor, created by Michelle Hessel. 2016-03-24 16:10 2KB thecreatorsproject.vice.com

 33 

designer turns mondrian painting into a playable pong game

designer kristiana hansen has turned a mondrian painting into a playable pong game. 2016-03-24 16:01 1KB www.designboom.com

 34 

It's How You Play the Game: Dramatist Lucas Hnath's "Red Speedo" and "Hillary and Clinton"

Hnath does not shy away from examining the corrupting influence that the American dream can have on its devotees. 2016-03-24 15:43 4KB www.blouinartinfo.com

 35 

Hong Kong Artist Simon Birch Crowdfunds Huge New York Exhibition

A number of Hong Kong and Chinese artists led by painter Simon Birch have turned to crowdfunding to raise the last $300,000 needed to stage a group exhibition at 23 Wall Street. 2016-03-24 15:42 2KB www.blouinartinfo.com

 36 

Fly Through a Virtual Planet in 360° Music Video [Premiere]

Cy Tone creates a "pluri-dimensional planet" almost entirely submerged in water for Niagara's "Hyperocean" music video. 2016-03-24 15:35 3KB thecreatorsproject.vice.com

 37 

Report Details ensorship in 2015

Arts censorship was at an all-time high in 2015, according to a new report by the free speech advocacy group Freemuse. 2016-03-24 15:24 2KB news.artnet.com

 38 

Ann Goldstein Joins the Art Institute of Chicago

After years of speculation surrounding her next move, curator Ann Goldstein will be joining the Art Institute of Chicago this March as its deputy director. 2016-03-24 15:11 2KB news.artnet.com

 39 

BMW Announces Short List for Art Journey Award

Abigail Reynolds, Newsha Tavakolian, and Alvin Zafra have been short-listed for the award, which allows artists to go on "a journey of their own choice to develop new ideas and create new projects." 2016-03-24 14:50 3KB www.blouinartinfo.com

 40 

These Fleshy Paintings Turn Awkward Moments into Art

Kate Klingbeil's new collection covers everything from "the experience of eating a banana in public" to "choking someone who asked for it." 2016-03-24 14:50 4KB thecreatorsproject.vice.com

 41 

David Shrigley Turns His Absurd Comic Eye to 1960s Op Art

The British artist subverts the sleek designs of Op art with his hand-drawn style. 2016-03-24 14:35 3KB thecreatorsproject.vice.com

 42 

Our Favorite Enamel Pins of the Week: Number 8

Featuring new pins from Inner Decay, Brace Legs Collective, Hoofarded, Jahjahjitsu, a patch from Humongous, and an exclusive 20% off discount code from Strike Gently Co. 2016-03-24 14:15 4KB thecreatorsproject.vice.com

 43 

Here's an Art Gallery That Might End Up in Your Spam Folder

Forget the guest list, are you on curator Ada Wright Potter's mailing list? 2016-03-24 14:00 3KB thecreatorsproject.vice.com

 44 

See and Spin #2: 3 Things to Read, 3 Things to Hear

See and Spin, where Real Arters dish on a weekly serving of three things you need to read and three things you need to hear. 2016-03-24 13:56 3KB realart.com

 45 

Steampunk Machine Guns Made from Old Typewriters

The pen is mightier in the works of Colorado artist Ravi Zupa. 2016-03-24 13:35 4KB thecreatorsproject.vice.com

 46 

Sneak Peek: 2016 DDessin Paris Contemporary Drawing Fair

The DDessin Contemporary Drawing Fair returns to the Atelier Richelieu in Paris for its 4th edition in 2016 from April 1-3 with a lineup of around 20 French and international galleries. 2016-03-24 13:10 2KB www.blouinartinfo.com

 47 

Aedas wins competition to develop vast hi-tech innovation park in china

to be located in one of the free trade zones in china, the project by aedas aims to create a diverse setting for tech startups and businesses. 2016-03-24 12:30 1KB www.designboom.com

 48 

Lynn Hershman Leeson Is Making a Documentary About Tania Bruguera

Still from Lynn Hershman Leeson's Tania Bruguera: A State of Vulnerability. COURTESY THE ARTIST Lynn Hershman Leeson has recently enjoyed a late-career 2016-03-24 12:24 3KB www.artnews.com

 49 

Tracking Software Turns Fluid into Fizzing Forms [Premiere]

In the music video for Bunki's "Daniel," artist Manstrem tracks images, turning the data into images in their own right. 2016-03-24 12:15 3KB thecreatorsproject.vice.com

 50 

Modern Painters Names New Editor-in-Chief, Executive Editor

The April issue of Modern Painters. COURTESY MODERN PAINTERS Modern Painters, the nearly 30-year-old magazine that's part of the Louise Blouin Media stable 2016-03-24 12:14 2KB www.artnews.com

 51 

Brussels Museum Opens & Amps up Security

Following suicide attacks on Tuesday that resulted in Brussels's citywide lockdown, the Bozar Museum reopened Wednesday with heightened security measures. 2016-03-24 12:12 2KB news.artnet.com
Articles
51 articles, 2016-03-25 12:01

 
More Articles By
The action is attracting thousands of people, scores of well-dressed artists, art dealers, collectors and the odd celebrity or two — including Wendi Deng Murdoch, Hidetoshi Nakata and Tracey Emin, who were already in town for the amfAR gala last weekend. Leonardo Di Caprio, Nicky Hilton and art-world scenesters Jeffrey Deitch and Vito Schnabel also put in appearances.
Gucci hosted a dinner Thursday night at trendy eatery Bibo to fete the latest installment of its #GucciGram collaborative digital art project. Guests included Murdoch, Formula One driver Lewis Hamilton and artists Wu Tsang, Cao Fei and Charles Loh.
The company called on a group of Asian artists to create works incorporating its Tian pattern, a whimsical motif combining flowers and birds inspired by 18th-century Chinese tapestries and screens. The artwork is collected in a dedicated microsite at gucci.com/guccigram-tian and is being shared on the label's social networks.
Tsang, a Los Angeles-based filmmaker, artist and performer, said this was the second time she has participated at Art Basel Hong Kong and that she likes the vibe of the show.
"I really like the community. There's a nice arts community here," Tsang said, adding that she's focusing more on her work than the business of things, which she delegates to her gallery. "I try not to pay too much attention to that."
Loh created 200 one-of-a-kind terrariums for Gucci and 50 of them were distributed out to dinner guests. He regularly posts photos of his tiny, mossy landscapes on his Instagram account. "I got inspired by nature itself. I'm actually trying to bring nature back into homes," he said.
As per tradition, megacollectors, artists and gallerists floated to the Davidoff party at the Grand Hyatt Hong Kong's poolside on Tuesday evening, where British pop star Craig David hit the decks. Clad in all black with chunky diamond bracelets, he belted out infectious hits from the early Aughts. Crowds of fans danced and sang along.
Net-a-porter and its men's site Mr Porter also hosted a cocktail party Tuesday night for the launch of new issues of their respective online fashion magazines, The Edit and The Journal. Both titles feature photo shoots and interviews with leading Asian creatives from the arts world, including Adeline Ooi, Art Basel's director for Asia, and Wawi Navarroza, a Philippines-based visual artist and photographer.
Jenny Dickinson, editor of The Edit, said her publication wanted to talk about women who were working to effect change within the art industry. "From what they said in their interviews, they really feel that there has been a bit of a change in the perception of Asian art in the Western world," she said. "There are less barriers, real barriers than there used to be. There's more cross-cultural buying…so that's amazing."
After making their rounds at the fair, the fashion party circuit descended on the MCM boutique in the heart of the Central District on Wednesday night. Guests included Nicky and Barron Hilton, Karolina Kurkova and Hailey Baldwin. It was standing room only as a constant stream of partygoers crammed into the underground space. The store was aglow with neon lights and was plastered ceiling to floor with psychedelic patterns by contemporary German artist Tobias Rehberger, who collaborated with the brand on a limited-edition collection for its 40th anniversary.
Stepping out for a cigarette, Rehberger, a regular at the art fair, sang Hong Kong's praises: "This is one of my favorite cities because it's so lively and such a melting pot, even more than New York. I love being here." He added that holding the launch party in Asia was perfectly timed: "It makes sense because of the East-West connection that it's a German brand that is now Korean-owned."
MCM gave Rehberger free rein to create the immersive in-store installation, titled "If you want the rainbow, you gotta put up with the rain," and inspired by the camouflage the British used during World War I. The undulating black-and-white patterns were based on the artist's interpretation of the brand's logo, which also enveloped MCM bags that dangled from the ceiling and were scattered randomly on the walls instead of the display cases, which held teapots.
"Since Asia is [the birthplace] of tea, I brought all these European versions of teapots from Finland, Russia and Germany so it look like it's a deserted teapot shop," he said.
Shanghai Tang staged an event Thursday night to showcase its collaboration with Hong Kong's famed conceptual artist Kwok Mang Ho, known as Frog King. The artist designed several models of limited-edition sunglasses and shirts in a wild graffiti print for the brand.
At the party, the artist made a loud entrance with a colorful entourage playing drums and cymbals. A living art installation, he was dressed in a kooky outfit with a towering headdress, white wig, layers of ink-stained clothes, giant beaded necklace and his "froggy glasses." In a tribal-like performance, he wove through the crowded store beating together wooden sticks and chanting. To the bemusement of the audience, the performance culminated in an impassioned drum-off of sorts on the top floor.
Thursday April 14th (VIP Opening Night Preview Party, 4PM–7PM — Open to all attendees )
Friday April 15th – Sunday April 17th
Children aged 12 and under get in FREE. For groups of more than 12, a group rate of $15.00 per person is available.
Please Note: Above tickets include VIP Opening Preview Party but DO NOT include TRADE DAY Hours on Thursday, April 14, 12PM–4PM.
If you have any questions regarding tickets please contact us at info@redwoodmg.com .
After April 9, 2016 if you are PRESS or MEDIA please contact Jaclyn Acree at Jaclyn@oliveprsolutions.com to RSVP for media access.
Trade attendees must bring the following identification to Artexpo New York:
We are now accepting submissions for the inaugural [FOTO SOLO]! If you are a fine art photographer and are interested in exhibiting in this year's show in April, we would love to see examples of your work. Please email our Managing Business Development Director, Rick Barnett, at rick@redwoodmg.com and send two or three images of your work or a website link to your portfolio of artwork you would be exhibiting at the show.
Now accepting applications. Deadline is April 3, 2016. Get yours in early to insure early jurying and best placement!
You are cordially invited to Artexpo's VIP Preview Party, April 14th, 4PM–7PM
After April 9, 2016 if you are PRESS or MEDIA please contact Jaclyn Acree at Jaclyn@oliveprsolutions.com to RSVP for media access.
Trade attendees must bring the following identification to Artexpo New York:
Join us for our opening night party from 4 – 7 p.m. Thursday, April 23 and enjoy cocktails and exciting events!
At Pier 92, 900 on-site parking spaces are available for cars, and an additional 15 spaces are available for commercial trucks and shuttle buses.
Open rooftop parking at Pier 92 is $35 for 10 hours or $40 for 24 hours. Please access Pier 92 parking via the automobile ramp at the intersection of 55th Street and the West Side Highway. All vehicles should follow signs for the NYC Passenger Ship Terminal parking. Please note that height restriction is 8'6". *Parking spaces are dependent upon cruise activity.
Click here to see additional nearby parking options.
Take George Washington Bridge to 178th Street (Truck Route). Turn right onto Broadway. Follow Broadway to 55th Street. Turn right onto W 55th Street. Cross over the West Side Highway and turn left into the Passenger Ship Terminal – Pier 94.
Lincoln Tunnel (from 95) – take 40th St. to 10th Ave. and a left on 55th St.
George Washington Bridge – From NY Side take Rt. 9A, Henry Hudson Parkway south/downtown. Proceed south on Henry Hudson Pkwy to last exit at 56th St., stay right for thru traffic. Passenger Ship Terminal is 1 block ahead on right. Paid parking on roof. Rt. 80 or Palisades Parkway – to George Washington Bridge to NY side and follow directions for Henry Hudson Parkway. Proceed south on Henry Hudson Pkwy to last exit, at 56th St, stay right. Passenger Ship Terminal is 1 block ahead on right.
Garden State Parkway – To exit 153 or N. J. Turnpike to Exit 16E (better). Then Rt. 3 E to Lincoln Tunnel, follow signs for Lincoln Tunnel. Exit tunnel and make left turn, travel north on 10th Ave., and left onto 55th St. Cross 12th Ave. and follow signs to Passenger Ship Terminal. Drive up the Ramp. Paid parking is on the roof.
Holland Tunnel – follow signs for "Uptown" right on Hudson, left on Canal. Proceed four blocks to West St. and turn right. West St. becomes 12th Ave. Follow "Thru Traffic" signs. Continue north on 12th Ave. and follow signs to Passenger Ship Terminal. (Left at 55th St.)
Queens Midtown Tunnel – when exiting bear right to 34th St. Go west on 34th to 12th Ave. Make right turn, go north to 55th St., make a left at 55th St. and follow signs to Terminals.
Triborough Bridge – Follow signs to "Manhattan" and FDR Drive South. Take FDR S to 53rd St. Exit. Take 53rd St. crosstown to 11th Ave. Turn right, go two blocks (55th St.).
There are several options for using public transportation to access Piers 92/94.
The M31 and M57 buses run close by Pier 94. Click on the Metro Bus Schedule for map & schedule details.
Please include your gallery name on all files.
Files larger than 15MB can be sent to: ads@artexponewyork.com, using one of these free services:
• Dropbox: www.dropbox.com
• WeTransfer: https://www.wetransfer.com/
• Hightail: https: https://www.hightail.com/
[FOTO SOLO] offers established and emerging independent artists the opportunity to showcase their work on an international stage in NYC. Over the decades, [SOLO] has become the ultimate venue for independent artists to be discovered—not only by gallery owners and art publishers—but by collectors and enthusiasts in search of exciting new works.
Artexpo New York's Topics & Trends Education Program adds the expertise of [FOTO SOLO]'s industry partners Digital Photo Pro and Outdoor Photographer to the slate of programs, making the four days of seminars a must for artists and photographers wanting to get expert perspectives on subjects ranging from art and the economy, small business management, art marketing, to social media for artists and more. In addition, at each show, prestigious awards are given to artists with exceptionally innovative works.
At Pier 92, 900 on-site parking spaces are available for cars, and an additional 15 spaces are available for commercial trucks and shuttle buses.
Open rooftop parking at Pier 92 is $35 for 10 hours or $40 for 24 hours. Please access Pier 92 parking via the automobile ramp at the intersection of 55th Street and the West Side Highway. All vehicles should follow signs for the NYC Passenger Ship Terminal parking. Please note that height restriction is 8'6". *Parking spaces are dependent upon cruise activity.
Click here to see additional nearby parking options.
Take George Washington Bridge to 178th Street (Truck Route). Turn right onto Broadway. Follow Broadway to 55th Street. Turn right onto W 55th Street. Cross over the West Side Highway and turn left into the Passenger Ship Terminal – Pier 94.
Lincoln Tunnel (from 95) – take 40th St. to 10th Ave. and a left on 55th St.
George Washington Bridge – From NY Side take Rt. 9A, Henry Hudson Parkway south/downtown. Proceed south on Henry Hudson Pkwy to last exit at 56th St., stay right for thru traffic. Passenger Ship Terminal is 1 block ahead on right. Paid parking on roof. Rt. 80 or Palisades Parkway – to George Washington Bridge to NY side and follow directions for Henry Hudson Parkway. Proceed south on Henry Hudson Pkwy to last exit, at 56th St, stay right. Passenger Ship Terminal is 1 block ahead on right.
Garden State Parkway – To exit 153 or N. J. Turnpike to Exit 16E (better). Then Rt. 3 E to Lincoln Tunnel, follow signs for Lincoln Tunnel. Exit tunnel and make left turn, travel north on 10th Ave., and left onto 55th St. Cross 12th Ave. and follow signs to Passenger Ship Terminal. Drive up the Ramp. Paid parking is on the roof.
Holland Tunnel – follow signs for "Uptown" right on Hudson, left on Canal. Proceed four blocks to West St. and turn right. West St. becomes 12th Ave. Follow "Thru Traffic" signs. Continue north on 12th Ave. and follow signs to Passenger Ship Terminal. (Left at 55th St.)
Queens Midtown Tunnel – when exiting bear right to 34th St. Go west on 34th to 12th Ave. Make right turn, go north to 55th St., make a left at 55th St. and follow signs to Terminals.
Triborough Bridge – Follow signs to "Manhattan" and FDR Drive South. Take FDR S to 53rd St. Exit. Take 53rd St. crosstown to 11th Ave. Turn right, go two blocks (55th St.).
There are several options for using public transportation to access Piers 92/94.
To spark discussion, the Walker invites Twin Cities artists and critics to write overnight reviews of our performances. The ongoing Re:View series shares a diverse array of independent voices and opinions; it doesn't reflect the views or opinions of the Walker or its curators. Today, artist, DJ, musician, and writer Danny Sigelman shares his perspective on Laurie […]
For Sound Horizon, our series of free in-gallery music performances, we've invited critic and Tiny Mix Tapes editor Marvin Lin to share his perspective on each installment of this three-part program. Following his February piece on Mary Halvorson, he turns to Vicky Chow and Tristan Perich, whose works Surface Image and Observations will be performed March 24 in an evening copresented with […]
DONE DEAL: A retail real estate investor has closed on its purchase of the 29,000-square-foot building housing Fred Segal's Los Angeles boutique.
CormackHill LP bought the property from 8100 Melrose Associates LLC. Both parties were represented by brokers for Kennedy Wilson in the deal.
Details of the transaction were not disclosed. Commercial real estate listings service LoopNet listed a $7.5 million mortgage on the retail building at the time of a 2013 refinance. Average retail asking prices in Los Angeles is $346 per square foot, according to LoopNet.
The listing attracted both private capital and institutional investors locally and abroad, according to the brokerage, especially given its prime location and renowned tenant in Fred Segal. And, unlike, most real estate in Los Angeles, the site boasts a 102-space parking lot.
Fred Segal also has an outpost at Los Angeles International Airport. A 24,000-square-foot location in Santa Monica is set to close at the end of this month to make way for redevelopment of the building it's in. Meanwhile, buildout on the company's 20,682-square-foot store at the Runway Playa Vista project is in the works. The first Fred Segal store in Japan opened last year in Tokyo and was followed up this month with a second location , also in Tokyo.
New York-based Sandow Media acquired the retailer in 2012 with the aim of expanding the brand's retail base and licensed products.
Artist and innovator Laurie Anderson's upcoming show at the Fitzgerald—a copresentation of the Walker, the SPCO's Liquid Music Series, and MPR Live Events—is called The Language of the Future, a name initially employed by a track on her 1984 album United States Live. Thirty years on, as the track's ominous forecast of the digital age rings true, Anderson has continued to […]
keisuke fujiwara designs pop-up store for issey miyake's ikko tanaka collection
(above) the design's aim was to create a gallery-like shop
all images courtesy of keisuke fujiwara design
issey miyake has released a series of products featuring motifs from ikko tanaka's work, a renowned graphic designer who had a major impact on the history of design around the world. to present it, japanese interior designer keisuke fujiwara and the interior design studio from tokyo metropolitan university were commissioned to create a pop-up store located in isetan shinjuku department shop in tokyo.
from the outside, the store already reveals its mood
the design concept was to develop a space with a gallery-like feeling, including white walls, good illumination, and a simple floor plan. all this to be able to have the pieces be the center of attention and to exploit their colorful nature. in the shop's frontal face, a large graphic of tanaka's work is shown boldly on the wall, complemented by miyake's design. in the center of the store they placed an original shelve that references ikko tanaka's 'nihon buyo' (1981) and 'the 200th anniversary of sharaku' (1995)— transferring the bidimensional graphic into a three-dimensional object.
graphics on the wall instantly play with the collection
the furniture was custom designed for the shop
'the 200th anniversary of sharaku's shelf takes the graphics into a three-dimensional reality
posters and project text along the aisle
designboom has received this project from our 'DIY submissions' feature, where we welcome our readers to submit their own work for publication. see more project submissions from our readers here.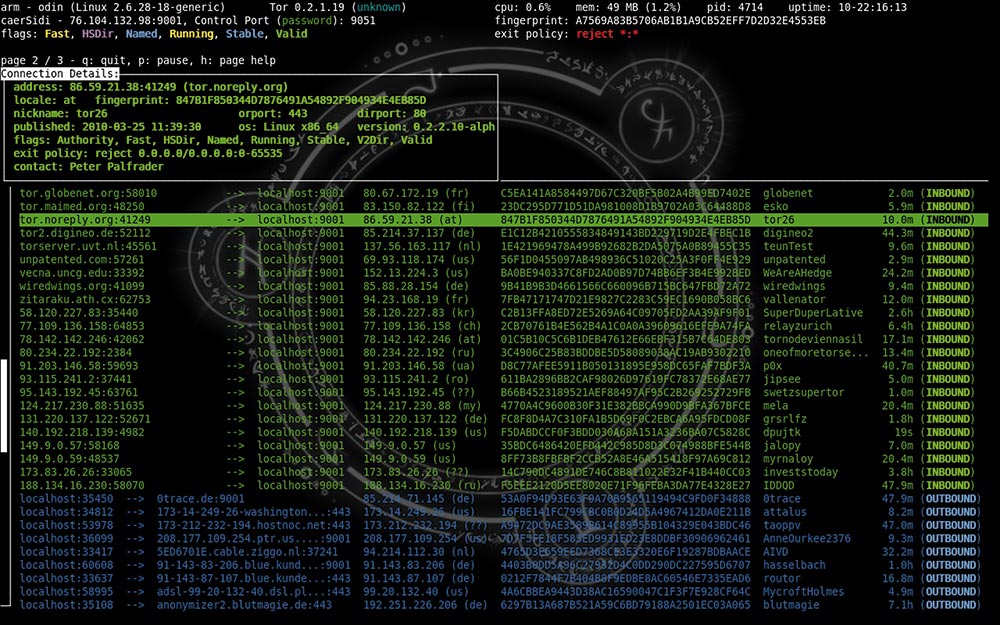 This conversation appears in BOMB 135. Get your copy today.
Trevor Paglen, Bahamas Internet Cable System (BICS-1), NSA/GCHQ-Tapped Undersea Cable, Atlantic Ocean , 2015, C-print, 60 x 48 inches. Images courtesy of the artist and Metro Pictures unless otherwise noted.
The following conversation is a transcribed and condensed version of a videoconference between Trevor Paglen in New York and Jacob Appelbaum in Munich. The exchange took place before audiences in both locations and was hosted by the NYC Goethe-Institut this past December as part of their symposium Images of Surveillance: The Politics, Economics, and Aesthetics of Surveillance Societies. It brought together artists, philosophers, writers, activists, and scholars, and opened Sensitive Data , a series of events that the organizers describe as "a long-term project that aims to advance international, interdisciplinary, and theoretical discourse and artistic exploration on and around surveillance and data capitalism. "
Artist and geographer Trevor Paglen, renowned for his photographs, films, installations, lectures, and books on the theme of surveillance, engaged in a conversation with long-time collaborator, computer-security expert, activist, and hacker Jacob Appelbaum, who has contributed to the causes of WikiLeaks and Edward Snowden. They advocate for Tor, the global, volunteer-run, peer-to-peer anonymity network that is a viable alternative to submitting to ever-increasing mass surveillance. The images that appear throughout partly correspond to the works presented during the videoconference.
Trevor Paglen We've come to learn that the network is hostile. The Internet was supposed to be the greatest tool of global communications and means of sharing knowledge in human history. And it is. But it has also become the most effective instrument of mass surveillance and potentially one of the greatest instruments of totalitarianism in the history of the world.
Jacob Appelbaum You might think of the Internet as a series of servers or companies and think of how you personally connect to it. Instead, there are signals intelligence stations around the world, along with enormous fiber-optic cables used for interception. Many computers have been compromised to serve for signals intelligence collection. Berlin and Vienna, for example, are signals intelligence platforms, which are actually used as part of the special collections service. When German Chancellor Angela Merkel was collected on by the NSA, it happened from a US embassy. In fact, we know that it happened from the one in Berlin, on Pariser Platz. The way that computers are broken into is via passive tap, a fiber tap of the kind that Trevor is fond of scuba diving for and taking photographs of. The collection is possible because the NSA works to compromise standards: you think that something is secure—you do banking online or read online—and the NSA makes sure that you believe it is safe, but, actually, it isn't.
Trevor Paglen, National Security Agency, Ft. Meade, Maryland , 2013, C-print, 35.625 x 53 inches.
Before Edward Snowden, when people said such things, the reaction was, "Oh, crazy conspiracy theorists. " Now we know they were and are right. And that is not reassuring! We can now imagine this type of mass surveillance—all data being stored in a database—and what that allows for is a kind of time travel, if you will. When an intelligence analyst thinks you're interesting, they can basically travel back in time and see the things you've previously done and then decide if that is worthy of more inspection. That inspection will potentially include all of your web browsing or surveillance of all your telephone's content, as well as the metadata.
The program group that bothers me the most is called JTRIG [Joint Threat Research Intelligence Group] and they're a division of the British GCHQ [Government Communications Headquarters]. JTRIG is a mass propaganda operation; it's using data for disinformation and for changing political outcomes, harassing people, defaming and harming them—treating them as subhuman, effectively. And that's an entire division of the intelligence service; they have lots of people working on that. For example, they find someone who's a particularly religious Catholic or Muslim—I'm sure it doesn't happen to Catholics as much as it happens to Muslims—and then they use that information to blackmail them. These are the claims that they make themselves. They use the mass surveillance data sets—those fiber-optic cables—and there's a full life cycle between the cable tap and actually using that information to harm people in a material fashion. For me, that's the hallmark of a tyrannical operation. I don't want to see governments engaged in those kinds of secret and damaging activities.
Trevor Paglen, National Security Agency Utah Data Center, Bluffdale, UT , 2012, C-print, 36.875 x 48.875 inches.
TP One way the network is hostile is that state actors are conducting mass surveillance and are attacking critical infrastructure using weaponized malware. They orchestrate propaganda and blackmail operations against political enemies. There's another side of the hostile network, which is done by corporations. We all know for a fact that Google and Facebook are collecting enormous amounts of data on every single person who uses their services and they are conducting analytics on a scale that was unimaginable even a few years ago: tracking everybody who uses credit cards, who uses a cell phone, and so forth, and collecting intimate details about their lives. Google probably knows more about me than my family does.
Today, in large part, that information is being used to sell you things, or they try to sell your information to advertisers. But tomorrow, that information will be used in all kinds of other ways. We can imagine your Google searches modulating your credit score, we can imagine a picture of you drinking a beer that you posted on Facebook will be recognized by an object-recognition algorithm. Maybe Facebook will want to sell that to your auto-insurance company, and your auto-insurance company would change your insurance rates based on that. We can imagine that if you wear an exercise-monitoring device like Fitbit, corporations will be collecting intimate vital metric data on you. If you don't exercise, maybe your health insurance premiums go up, and if you do exercise, they go down.
But the point is that—although it's not evenly distributed yet, this will increasingly be true in the future—the rights and the privileges that you have will be modulated according to these kinds of metrics. In China this is already beginning to happen.
Trevor Paglen, still from 89 Landscapes , 2015.
JA The Chinese scoring system is part of their identity intelligence—these guys are all about doing everything they can to identify everybody in every way. The scary part about what's happening in China is how we can imagine it as the future everywhere. Identification of all things at all times and their correlation and linking with data sets effectively means that there's a database of all of a person's activities linked through time with their identity and anything that might identify them—their fingerprints, their biometric passport, their retinal scans, and whatever else is going on.
Imagine big data analytics processing your personal patterns—biometric, biographic, contextual, what you read, your military service, whatever it is that you might do. This might include your social relations: you have a friend who smokes, and his or her credit score goes down. Then your credit score also goes down because you keep the company of someone who smokes. It's a paternalistic control and surveillance that informs automatically. You no longer need people to tell on each other. The mere existence of certain devices ensures that the devices themselves tell automatically. This is the nightmare of the science-fiction writer Philip K. Dick. Not that everyone would be a spy—that's sort of a trope about the former East Germany—but that every thing would be a spy... I think it's in Ubik , there's a doorknob which is a sort of Internet of Things doorknob. When someone wants to open the door, the doorknob demands to be paid. And of course the person says, "I don't have to pay you. " And it says, "Well, actually if you look at the contract you signed when you took this doorknob, you'll find that, in fact, payment of the doorknob is a necessity if you wish for it to open the door. "
We're sort of moving into that world. While it doesn't seem so obvious, if you look, you see patterns emerging about social control in which you want to have those doorknobs to track who might be opening the doors and whether or not you want them to open. I mean, it's really an extreme of the control society tied directly to your identity. And there are in fact plans for something called real-time tipping. The NSA will ensure that if you ride on a train or a bus or fly on an airplane, you'll have to show an identification card even for domestic travel. And it's tied to biometric information. In other words, you scan your Lufthansa boarding pass to fly from Amsterdam to Munich, as I just did today, and a real-time alert that I was traveling would be sent to an analyst or to a database. And if someone decided that I was a person of interest, I would get tipped off and sent to an analyst in real time. And now you start to see how these things tie together—it becomes extremely alarming to think about how this information might be used to impact your life. It's a very scary thing.
The system might also work in your favor when you behave well. You buy the right brand of thing, which needs to be bought today because the centrally planned economy says so, and you may get VIP treatment at the airport. You get a high score and preferential treatment because you're leading the way by doing your civic duty and it's automatically "told" that that's the case.
Trevor and I are not futurists when we talk about this. This is a present thing. It just isn't entirely clear yet how and when it works and how it is in fact doing this. The Chinese, weirdly to their credit, are actually completely open about it. It took Edward Snowden for us to learn that the NSA has the same plan. When you fall into the bad credit score in the NSA system and you happen to be a twelve-year old Muslim in Pakistan, you get droned.
TP The Internet is a predatory network that is, on one side, potentially a very coercive tool of totalitarian power and, on the other side, a tool that will increasingly be used to allocate rights and privileges through commercial means—credit scores or insurance rates and that sort of thing. Given that situation, can we imagine a different kind of network? Can we envision a network that is nonhostile? Our project Autonomy Cube is an attempt to imagine what this alternative network might be like.
Jacob Appelbaum and Trevor Paglen, Autonomy Cube , 2015, plexi box with computer components, 14 x 14 x 14 inches.
This is the sculpture that we made. There are a couple of them around the world now. You put the sculpture in a museum or a Kunsthalle or what-have-you and it sits on the host institution's Internet connection. You plug it right into their Internet. And once you've done that, it does a couple of things. First, it creates an open Wi-Fi network throughout the museum for anybody to use. Then it routes all the traffic over the Tor network. Tor encrypts the data, which results in a more secure Internet using the host institution's Internet connection. The other thing that it does: it turns the museum into a Tor relay, making it a part of the Tor network's infrastructure.
JA The Autonomy Cube has a feature that is very uncommon here in Germany and I'm not sure about New York City these days—the Wi-Fi connection is one where you don't need a password at all. The reason is that when you join the wireless network, you actually route, not through the normal Internet connection, but through Tor, which means that what you do there does not trace back to the museum but to the Tor network instead.
It's a peer-to-peer network and the sculpture is itself one of the peers. When you use this network it allows you, for example, to pop out in Russia or to pop out in the Netherlands or to go through the United States. The websites you might visit—or your email provider when you check your mail—they'll see you not as coming from wherever the sculpture is installed but as coming from this other place. If you've ever seen a bad Hollywood movie where they try to trace hackers around the world, it's like that—except the users can't be traced, which is kinda nice.
Screenshot of Tor relay connection listing. Courtesy of Tor Network.
The actual Tor relays are run by volunteers around the world and we need more of them. Because this is a so-called overlay network, you have to have a network on top of the network to be able to get certain privacy and security properties that can hide your metadata. There's a huge discussion about hiding content versus metadata these days, especially with data retention. Data retention is a concept that allows the collection of enough information to know a great deal about you, even if you were to encrypt the contents of your message. So if you go to your bank every day to check your bank account, they would probably know that it's you that went to a certain bank. Using Tor, they would see someone from the Tor network has gone to that bank. That's a big difference. When you look up medical information, for example, with Tor, somebody somewhere knows that someone looked that up, but they don't know that it was you.
So the Tor relay in the museum is not about helping people in the museum—it's about helping everyone else to enjoy the freedoms that the museum brings, but from any point in the world. So everyone who uses Tor right now has a probabilistic chance of routing through our Tor relay in Oldenburg. There are Tor relays in the Reina Sofía Museum in Madrid, at Metro Pictures in New York City, and at the Witte de With in Rotterdam. The museum is a bastion of free speech, helping to protect everyone's right to read and speak freely on the Internet, even if they're not in the museum. So the museum becomes a part of the infrastructure of fundamental liberties. There are many people all around the world who need this privacy-preserving technology. With Tor, you have the ability to look at the source code that makes up the program; you can modify it, share modifications with other people, and run it for any purpose. Those are the four freedoms of free software. You can download the software to your computer when you leave the museum and continue using it. You can put it on your phone, on your mobile computer, wherever you want. This is not just imagining a new future, it's actually building that alternative future as we speak—and you can use it right now, wherever you are in the world.
Trevor Paglen, National Security Agency Surveillance Base, Bude, Cornwall, UK , 2014, C-Print. 48 x 64 inches.
TP I'm thinking about the ways in which we are talking to artists from the past when making artworks—while also talking to people in the present. Our project is very much influenced by post-Minimalist sculpture, especially Hans Haacke and his Condensation Cube. It's combining what's sometimes called Systems Art with Institutional Critique.
There's a whole history of artists engaging with Institutional Critique, looking at the guts of the exhibition places where they will be showing work. An artist might look at the funding structure of the institution, uncovering a museum's financial politics, which are also the politics of the collection. It's a critical tradition in art to pull back the walls and to see how the guts of the institution work. We're inspired by these investigations into the infrastructure, politics, and economies of museums, but we are approaching them in less critical ways and more in terms of enhancement.
The Autonomy Cube is a way of enhancing museums—for a couple of reasons. Right now, institutions are almost on autopilot trying to install more and more invasive surveillance systems. They are unthinkingly installing biometric surveillance setups, which track how people move around in a particular space. You can imagine why a department store would want to do this: they want to know what displays are the most successful, what's the best architecture for selling different kinds of products. But increasingly, civic institutions like museums are also installing these types of systems that track people's faces, that track the artworks which people are looking at. And one can understand why they would want to collect this demographic data to do their own analytics, to use in fundraising, and that sort of thing. But what we're proposing is that civic institutions and museums should perhaps do the exact opposite: they should be the bubbles in society that are free from this type of data collection.
Trevor Paglen, still from 89 Landscapes , 2015.
And this goes back to a very old idea in democracy, which is that you need to have certain institutions that allow for freedom of exploration and freedom of expression. I want to give a shout-out here to Alison Macrina from the Library Freedom Project. Alison has a project that's analogous to ours in that she's using installments or relays in libraries, which are fundamental democratic institutions where you can go and explore any ideas you wish to learn about. They provide an enormous amount of intellectual freedom. Free libraries foster a society where you have an educated populace and diversities of opinions. But the other very important thing about libraries is that the police don't get a record of the books that you check out. In other words, you are able to use a library to explore culture and information anonymously. And that anonymity is a crucial part of the freedom and the contribution to a democratic society that a library affords.
Our proposal is that museums should do the same. They should be places where you can go and encounter ideas that might be challenging, where you are given permission to look at images and think about concepts that you don't always have permission to think about in your everyday life. We propose to approach museums as safe spaces from a world that is increasingly tracking everything you do and collecting as much information as possible about you. The proposals that we're making with Autonomy Cube , with the Tor network, and in our exhibition and lecture projects are aimed at the future of civic institutions in general.
Every time we talk about our work, people say, "But what about the Internet apocalypse? What if people use the Tor network to do bad stuff? " Jake, do you want to take that on?
JA Oh, you could answer that, Trevor. ( laughter ) First I want to echo what you just said: the Library Freedom Project is really important. Alison is the Emma Goldman, I would say, of anonymity in the modern world. She travels all around the globe and teaches people about anonymity. And she faces the same questions. The front-runners of the "info apocalypses," as people like to call them, are essentially child pornographers, drug dealers, terrorists, and money launderers. You always hear that the reason you can't actually have any civil liberty on the Internet is because of these four groups. It is the case, of course, that the Tor network is a reflection of the larger Internet and there are people who might buy a weapon online using Tor. This is, of course, very regrettable. But there's a big difference in scale, which is often lost: the majority of weapons are not being traded on the Tor network or on other anonymity systems.
Trevor Paglen, still from 89 Landscapes , 2015.
The same happens with other criminal activities. While it is true that you can find child pornography on the Internet, it's also true that the police who investigate the crime need the protection of networks like Tor in order to hunt down the perpetrators. So if you give people this anonymity they will use it, in theory, to do very good things and also clearly very bad things. Someone downloading information about drugs may be a person exploring, or it may be police officers gathering evidence. So in general, we have a counterintuitive situation here: we might want to shut down every avenue for terrorists to have a conversation. But if we cut off all the avenues of speech, we haven't stopped those people from existing. We have merely blocked off our ability to spy on them and to understand what they are saying.
Of course, Tor won't be able to stop people who have the desire and the ability to break a law and are willing to commit heinous crimes like terrorism or large-scale money laundering like HSBC did and get away with it, or child pornography. On the flipside, if we take away Tor, we are left without an option.
Trevor Paglen, Untitled (Reaper Drone) , 2013, C-print, 49.125 x 61.125 inches.
In other words, Tor is the option for law-abiding, reasonable people—even if it's sometimes used by police officers who commit acts of police brutality against civilians when it is a crime to do so, or by American soldiers who commit war crimes, and even by regrettable people like child pornographers, terrorists, and drug dealers, you name it. But it's really hard to design a system where, for example, the Chinese idea of the bad guy, or the German or the American idea of the bad guy, would be stopped. And what would happen when you have built in such a facility? Then it would become even clearer that the people who built and run the system are even more at risk than they were before, because they're in a position of power.
So the idea instead is to increase everyone's liberty and to give regular people an option that doesn't cost them money and is helpful in the sense that they are now more protected. Meaning that their rights are now larger than they were before. This is very important for not only resisting censorship of certain things, but also for making sure that there isn't mass data collection that's tied to you for the rest of your life and that becomes a function of wealth and privilege. With Tor, you'd be able to have some sort of privacy.
Trevor Paglen, still from 89 Landscapes , 2015.
TP The point is that Tor saves lives. If you are queer and young in Uganda and you want to connect with other people like you around the world and you do that on the normal Internet, you are putting your life at risk. If you're an activist in Iran or Bahrain or Saudi Arabia, Tor will save your life quite literally if you want to communicate with the outside world. If you are in China, or in Turkey for that matter, and you want to circumvent the state censorship that happens there, Tor allows you to communicate with the rest of the world in a way that is more secure than using the hostile network. Or, if you are a mom in the United States and you want to understand more about your kid's health problems and don't want to give that data to Google or to Facebook, you can use Tor to protect your information.
Both Jake and I believe that we are not going to engineer our way out of a totalitarian future. Technology won't save us. Tor will not save us, but it can help. What this project is about is trying to show the ways in which technologies congeal social, political, economic, and cultural relationships. Let's think about what technologies and communication infrastructures may look like if we try to build them with different values at their core. We imagine an alternative to the hostile network that is preying upon us all the time, and try to enhance the parts of the network that do allow us the kinds of freedom and intellectual exploration and participation in democratic projects that were previously unavailable to us. In other words, can we reimagine the promise of the Internet toward a more productive future?
Trevor Paglen, still from 89 Landscapes , 2015.
JA I would add that there are different stages. We can imagine that we would protest certain things because we don't like them. The reason for resisting is not because you think that you're going to win, but because you know that it is the correct thing to do. And that is not an easy thing to say. I doubt that we will see the end of mass surveillance anytime soon. We won't win it in our lifetime. But we must resist because it is in fact something that we do not want. We even wish that we had not been born into this situation. So we should return with some efforts to change that the situation. And this project goes beyond resistance by building an alternative. It is real and it is the best thing that we have. Part of what we want to do is to inspire other people past the security nihilism that brings us into a passive place where we don't critique the system anymore because we feel disempowered, where we don't speak because mass surveillance silences us, where we say there's nothing to be done because technology alienates us. If we can imagine something different, we might participate in another way. In fact, we could build a different world.
Jacob Appelbaum is an independent journalist, computer security researcher, and hacker. He is a core member of the Tor Project, a free software network designed to provide online anonymity. He represented WikiLeaks at the 2010 HOPE conference and contributed extensively to the publication of documents revealed by Edward Snowden in 2013. Appelbaum currently lives and works in Berlin.
Trevor Paglen is an artist whose work has been exhibited at the Metropolitan Museum of Art, New York; Tate Modern, London; Walker Arts Center, Minneapolis; and the San Francisco Museum of Modern Art, among others. He is the author of five books and numerous articles on subjects including experimental geography, state secrecy, military symbology, photography, and visuality. His most recent book, The Last Pictures (University of California Press, 2012), is a meditation on the intersections of deep time, politics, and art.
The SPAN Reader, a book released by Google Design in conjunction with their SPAN conferences in New York and London, is an eclectic collection of design thinking that investigates a variety of contemporary issues, such as the ethics of interface design, the implications of smart homes regarding privacy, the nature of time in digital space, the WYSIWYG paradigm, handmade computing, the haptic […]
British photographer Kate Garner's images of David Bowie — who lost his life to liver cancer earlier this year — and of Angelina Jolie , who has undergone a double mastectomy and had her ovaries removed in the past, are featured on the exhibit.
There are also photographs of Steve McQueen — who died of asbestos-related cancer — and "Apocalypse Now" star Dennis Hopper, by pop artist Russell Marshall.
Also on display are previously unseen images of rock great Lemmy and Kylie Minogue , by photographer Phil Knott.
There will be 15 editions of Minogue's images, released to coincide with the 10th anniversary of the singer beating breast cancer, on sale for 1,400 pounds, or $1,980 each.
"The vast mix of stars touched by cancer in this exhibition illustrates just how indiscriminate it is — women and men of all ages and lifestyles, facing different forms of the disease in different ways," said Zebra One Gallery owner, Gabrielle Du Plooy.
The exhibit's principal aim is to raise cancer awareness and will thus be supporting the fund-raising campaign "Marie Curie's Daffodil Appeal" by donating 10 percent of the proceeds from the sales of the photographs to the organization, which provides free care and support to people living with terminal illnesses.
Zebra One Gallery had also mounted "Kate Moss: Unseen" earlier this year, a n exhibit featuring previously unseen images of a young Kate Moss at age 14, by photographer Owen Scarbiena.
collection of drawn human figures by famous architects reflects their style + sensibility
collection of drawn human figures by famous architects reflects their style and sensibility
all images courtesy of noor makkiya
in architectural renderings, human depictions are typically used to offer a clear sense of scale, helping the viewer understand the proportions of the project. while many contemporary plans use cut-and-paste photoshop figures found extensively online, architects of the past often hand-sketched people into their architectural illustrations. even though many creatives use these characters to communicate the spatial dimensions of the environment, others use them as a means of artistic expression, even projecting their own portraits and personalities into the human form.
to exhibit these tendencies, new york-based architectural designer noor makkiya has collected 21 drawings of humans by famous architects for the series 'figures'. 'if we compare drawings from different architects, we frequently find differences in body shape and body activity — as practicing architects often represent their own ideologies as a reference for understanding the human physical condition,' makkiya says. from the simplified shapes of SANAA to the wildly geometric lines of frank gehry, makkiya shows that people can learn a great deal about an architect's style and sensibility through the human figures they choose to represent in their work.
providing visitors with a vibrant display of light in the courtyard of the grand palais thurn & taxis in the heart of frankfurt, grimshaw and tensile designers MDT-tex have presented their 'tensilation' product in an installation for the light + building festival and trade fair. the canopy system is an exploration of engineering, creative collaboration and light, with the resulting design incorporating projections by photographer and light artist, laurenz theinert.
the installation is displayed in the courtyard of the grand palais thurn & taxis in frankfurt
ensuring the robustness of the overall frame and materials was an important part of the process and final product. each canopy unit is structurally connected to its neighbors, creating a unified form strengthened by its components. comprised of tessellating diamond and square-shaped form, the canopies can be reconfigured in different ways and used independently; its vaulted form provides an expressive structure designed for events and pop-up spaces.
the installation saw the incorporation of projections by photographer and light artist laurenz theinert
standing at a height of nearly 4 meters and each weighing under 30 kg, the combination of innovative tensile design, lightweight fabrics and cables, makes the product easy to make up. drainage takes place via a series of central supporting columns and each canopy piece is connected with a watertight capping to produce a weather-protective system.
the canopies can be annexed to buildings or marquees to deal with changes in crowd size
drainage takes place via a series of central supporting columns and is connected with a watertight capping
each canopy unit is structurally connected to its neighbors, creating a unified form strengthened by its components
the collaboration was for frankfurt's light + building festival and trade fair
its vaulted form provides an expressive structure designed for events and pop-up spaces
The Minneapolis-based trio RONiiA—Fletcher Barnhill (Joint Custody, FUGITIVE), Nona Marie Invie (Dark Dark Dark, Fugitive), and Mark McGee (Father You See Queen, Marijuana Deathsquads)—will release a new EP, Sisters, this Friday, March 25. Filled with richly atmospheric music, it derives its hypnotic power through its intricate dance between subtle intimation and emotional verve. On tracks […]
"I have lingerie buyers, so I was trying to find ways to connect my [ready-to-wear] and sleepwear. I designed some lingerie and pajama sets, showing how pieces from previous seasons can also be worn to bed," she said.
Current stockists for Alix include Opening Ceremony, Harvey Nichols, Journelle, Fivestory and Assembly New York.
working on a research and design project for toshiba, international studio lagranja was tasked to reassess the roles of industrial products within the constantly shrinking size of residences around the world. looking at areas in overcrowded cities like hong kong, tokyo, singapore and more; the team created a concept revolving around the question, "what happens when small appliances are turned off?"
lagranja came to realize that storing appliances was quickly becoming impossible. smaller kitchens equate to less space, and with boundaries between rooms becoming ambiguous areas that were previously allocated are non-existent. so why not integrate them into the living environment?
there's no reason why items typically relegated to the kitchen counter top or cabinets couldn't flow elegantly into the domestic landscape. recognizing this led to the creation of a small appliance consisting of a kettle and pot made of ceramic, as well as a wireless induction dock. both pieces are completed with a lid and a handle made of wood. versatile and minimal, the table wares exceed mere functionalism and are equally comfortable in the kitchen or on the coffee table.
designboom has received this project from our DIY submissions  feature, where we welcome our readers to submit their own work for publication. see more project submissions from our readers here.
More Articles By
Dow Jones  has pledged to close the wage gap among its employees. The well-intentioned gesture was made after the Independent Association of Publishers' Employees, aka, the union that represents Dow Jones and The Wall Street Journal staff, published a report detailing the wage disparities between male and female journalists across the company. It also detailed salaries of minority employees.
In a memo to staff, Dow Jones chief executive officer William Lewis said: "Any disparity to an employee's race or gender is troubling and inconsistent with the standards I strive to maintain at Dow Jones. We must, as a matter of urgency, address these issues head on."
According to the union's report , women at Dow Jones, which owns its namesake newswire and The Journal, earn 86.8 percent as much as their male counterparts, even though they make up 47 percent of the union workforce. White men make the most per week ($1,773.05) with Asian men not too far behind ($1,748.52). Asian women rank third highest paid at $1,617.70, ahead of white women at $1,497.34.
At the bottom of the list were Hispanic/Latino males ($1,320.68) and Black/African-American males at $1,227.88 a week, trailed by Hispanic/Latino females ($1,176.51) and Black/African-American females at $1,141.31 a week.
Journal editor in chief Gerard Baker added his two cents via an e-mail to staff Thursday.
"I have asked the Executive Leadership Team to do a thorough review of our current hiring, development and compensation programs to ensure diversity and equality are prioritized," he said. "This will include a deep analysis of recruitment and remuneration practices across all segments, roles and regions of our organization."
Vowing "transparency" about the efforts and results of his findings, Baker concluded: "We have the finest journalists in the world and I am anxious to ensure that we reward them properly and equitably."
The 11+ Sound1 Speaker pairs with Bluetooth enabled portable devices and computers to provide beautifully clear and crisp stereo sound.(2X3W) Embedded magnets allow the speakers to be conjoined into a single piece, allowing them to be conveniently relocated, or stored neatly in the included pouch. When not in use, the cables are stored inconspicuously within the empty space at the bottom of the speakers. There is a slight angle at the bottom edge of the speaker, which enables the user to direct the sound. With its minimalist design and ambient LED lighting, the Sound1 Speaker delivers both a visually pleasing and enjoyable auditory experience
Specification
Material: Polycarbonate
Dimensions: L 57.5 / W 57.5 / H 66 (mm)
Weight: L 130g / R 127g
Output Power: 6W (3W X 2)
Bluetooth Playtime: 20hrs (When played in mid volume level)
It will take 5-10 business days that you receive your item after the payment is confirmed. Just in case you don't receive your item within 15 business days after your payment, I'd appreciate it if you would contact us at [email protected] or +82-1588-4781
The maximum period of manufacturer warranty for this product is 6 months. During the warranty period stated above, we warrant the product for manufacturing defects or component failure under normal operation, providing free repair service. For compensation for injury or for any other inquiries, please contact us at [email protected] (Even within the warranty period, you may have to pay for services that are not covered by the warranty.)
Will Smith will receive the generation award at the 2016 MTV Movie Awards — and he has some supporters backing him. Both Kevin Hart and Dwayne "The Rock" Johnson, who are hosting the awards show, took to their social media accounts to announce the news. Smith has been nominated for an MTV Movie Award 17 times, and has won five of them.
"MOVIE AWARDS-Host Exclusive! My man WILL SMITH receiving the Generation Award It's about to go down #bigwilliestyle," Hart wrote on Twitter.
Safe to assume he will have touching words to say about Smith at April 10th's MTV ceremony.
The 25th anniversary edition of the MTV Movie Awards will take place that Sunday, and air at 8 pm EDT.
HOST EXCLUSIVE! WILL SMITH is our @MTV Generation Award recipient. When I first broke into Hollywood 15yrs ago, all I wanted to do was learn the business and put in the hard work to have a career like his. It's a real privilege to honor you my friend. #WeAreStillPuttinInTheWork #BigWillieStyle #MovieAwards #GenerationAward
A video posted by therock (@therock) on Mar 24, 2016 at 9:05am PDT
MOVIE AWARDS-Host Exclusive! My man WILL SMITH receiving the Generation Award It's about to go down #bigwilliestyle pic.twitter.com/52qnOvna6E
— Kevin Hart (@KevinHart4real) March 24, 2016
Wow…. Such an amazing and memorable moment for me. Here is why…. Will Smith is what I refer to as a "Philly Hero"…. This man motivated the shit out of me. The reason why is because he did the things that no other actor would do, he traveled the world doing all kinds of relentless promotion for all of his projects…. He went to places that other actors & actresses turned their noses up to…. He shook hands and expressed how much he appreciated all of his supporters all over the world & he later became the INTERNATIONAL SUPER STAR that he is now…. But I love that he did it with nothing but hard work and dedication and determination. Thanks for laying down the blueprint for me man…I'm honestly following in your footsteps and trying to make my city just as proud of me as they are for you!!!! The first thing he said to me when we arrived was "Lets go say what's up to the fans" I live for these moments and for me this was a great one!!!!! #CrazyHowLifeWorks
A video posted by kevinhart4real (@kevinhart4real) on Jan 12, 2016 at 5:16am PST
canadian architectural firm microclimat has completed the design of a sports center in the eastern townships of waterloo. called 'la taule', the complex takes its name from an abandoned former prison that was converted into a fitness center in 2010. the scheme welcomes both elite and amateur athletes, providing the community with a designated training location. the chosen material palette of red cedar, cherry wood and steel helps create a warm and inviting space that lends itself to the members' sense of belonging.
'la taule' takes its name from a former prison that was converted into a fitness center in 2010
spread across two levels, large open spaces offer services and facilities for body-builders, gymnasts, and fitness enthusiasts. each aspect of the project has been conceived for those who use the center: from the mezzanine's structure that supports the horizontal bars, to the wide stairway that can also be used for training. furthermore, gymnast rings are suspended from the roof, allowing athletes to hang 25 feet in the air.
gymnast rings are suspended from the roof, allowing athletes to hang in the air
the compact form of the gabled structure reduces the size of the foundations and of the outside walls, freeing up a large part of the property and creating an outdoor training zone. in summer, large retractable glass doors connect the internal and external activities, and establish a relationship with the complex's picturesque surroundings. 'la taule' was inaugurated in the spring of 2015, and currently plays an active role in the area's ongoing regeneration.
the wide stairway (right) can also be used for training
each aspect of the project has been conceived for those who use the center
'la taule' plays an active role in the area's ongoing regeneration
the scheme provides the community with a designated training location
The post — which already has more than 580,000 likes — features the model-turned-actress dressed up in her stage costume posing with fellow actor Dane DeHaan. The snap, which has been shared by both Delevingne and "Valerian" director Luc Besson, is the first official image to appear. The movie is set to be released in July 2017 and will star Delevingne as Laureline, a time-traveling agent from a futuristic Earth who travels the universe in order to protect the interests of the human species. Rihanna, Clive Owen and Ethan Hawke are also in the cast.
Back in January, the actress revealed the first set of photos and a behind-the-scenes video on her social media page.
Cara quit modelling in 2014 to focus on her acting career. In an interview with WWD she said at the time: "[Modeling] has definitely become more on the back burner, just because there's no way I can work as much as I have been. I mean, every day of my last couple of years, I've been modeling and now, I've just been doing films."
The former model — a longtime Karl Lagerfeld favorite — continues to be regular attendee at his Chanel shows, though; during the spring couture show, she caused a stir by showing up with her dog, Leo.
👾🚀 We have officially landed 🚀👾 Check out @entertainmentweekly or EW.com tomorrow for more…. #Valerian #Laureline @danedehaan @lucbesson @badgalriri
A photo posted by Cara Delevingne (@caradelevingne) on Mar 24, 2016 at 7:56am PDT
…and so it begins! New film, new family #Valerian
A photo posted by Cara Delevingne (@caradelevingne) on Jan 4, 2016 at 8:23am PST
Watch this space #Valerian @valerianmovie
A video posted by Cara Delevingne (@caradelevingne) on Jan 16, 2016 at 6:18am PST
UsTrendy, a Boston-based online retailer that specializes in fashion for juniors and young women, has launched a philanthropic endeavor called "Believe in Yourself." The program will provide free formal dresses to girls and young women who could not otherwise afford them, to wear to upcoming school dances and events.
In addition, UsTrendy plans to create a mentor program that will provide mentoring services and other support and bring in women speakers to talk to the girls. The program's aim is to promote a positive body image and healthy self-esteem among young women at an early age, with the hope of empowering these girls to take on active social roles within their school communities and to feel good about themselves.
Donations have already started coming in. "When I donated a batch of dresses to the Boys and Girls Club of Cape Cod, it was a truly amazing experience to hear many of the girls say that they now have the confidence to attend their first school dance, now that they have a dress that they feel good about wearing," Sam Sisakhti, chief executive officer. This coming week, Sisakhti plans to personally deliver more dresses to several Boys and Girls Clubs within the Boston area.
Sisakhti told WWD that he will be donating dresses nationally and plans to start the mentoring program sometime this summer.
UsTrendy facilitates a global platform for indie fashion designers and boutique sellers around the world. The site enables vendors to showcase their designs and products to thousands of customers around the globe.
Asked how he will decide which dresses to donate, Sisakhti said, "We have a lot of samples in our office that designers were sending to us for free and previously we would send to bloggers and influencers. But instead we decided to start using them for charity. We have been sending out more formal styles so they are good match for school dances."
Related
Events
Affordable Art Fair Singapore 2015
Venues
Utterly Art
Chinese artist Julie Zhu presents a modern take on classical Chinese art in her first solo exhibition, "Love Is All Around," now on view at Singapore gallery Utterly Art.
At first glance, Zhu's depiction of animals and plants seems historical, reminiscent of traditional Chinese art in subject and style, or of watercolors by 19th century-botanists like John James Audubon or illustrator turned doomed polar explorer Edward A. Wilson.
Her approach, however, betrays a modern influence. Zhu's work uses familiar materials like graphite and watercolor on paper, but these are combined with opulent touches of gold acrylic in intricate paintings of nature's complexity or detailed renderings of carved stone and jade.
The pieces are also less straightforward than they may first appear. Each painting shows a natural scene, but it also operates as a love letter in paint, subtitled with a musing about love, written to an unnamed "you" or stated generally. For example, "Brief Encounter," 2016, featuring flowers alongside two crabs, is accompanied by the phrase "You are my existence, let me look up to have everything," while "Lotus," 2016, offers the aphorism "God-given perfection does not need man."
"Love Is All Around" is the second exhibition in Utterly's series of first-time solo shows by female artists. Zhu's exhibition follows her participation in group shows in China, Hong Kong, and Singapore.
Images courtesy the artist
A hanging rainbow garden dangles from the ceiling in a new Tokyo installation by French architect and designer  Emmanuelle Moureaux. The piece is called Bunshi , based on the Japanese concept of ramificiation. Moureaux suspends 20,000 multicolored branches around a display at the Wood Furniture Japan Award 2016 Exhibition. Each branch seems to sprout or grow from the branches around it, diverging and multiplying in fractal-like patterns.
The branches come in 100 different colors, aligned to create hidden three-dimensional grids. Carved through the center of the hanging branches is a tunnel that visitors can walk through, and where the furniture is displayed. Walking through is meant to simulate the meditative quality of a forest, but with a Lisa Frank color palette.
Bunshi was on display at SPIRAL in Tokyo in early March. Check out images of the installation below.
See more of Emmanuelle Moreaux's work on her website .
Via Fubiz
Related:
A Rainbow Yarn Bridge Arches Over LA
This Mirrored Rainbow Room Is a Playground for Light
Step Inside A 5,000 Square Foot Rainbow
A Rainbow of Light Takes Over the Amsterdam Central Station
Related
Venues
Mori Art Museum
Palais de Tokyo
Saatchi Gallery
Watari Museum of Contemporary Art
Minatomachi Art Table
Artists
Nagasawa Rosetsu
Takashi Murakami
Hiroshi Sugimoto
Koki Tanaka
Even as Chinese contemporary artists continue to fetch 
high prices at auction, the market has also recently seen resurgent interest in postwar Japanese avant-garde painters and sculptors from key art movements that originated in the decades following World War II, such as Gutai and Mono-ha, which received their first comprehensive reckoning at Alexandra Munroe's ambitious 1994 survey "Japanese Art After 1945: Scream Against the Sky," at the Guggenheim Museum in New York. More recently, important retrospectives of Gutai ("Gutai: Splendid Playground" at the Guggenheim, 2013) and postwar Japanese avant-garde art ("Tokyo 1955–1970: A New Avant-Garde" at New York's Museum of Modern Art, 2012) have done much
 to boost the international profile and visibility of Japan's most prominent postwar artists.
But what about the younger generations of Japanese artists who are steadily winning international and critical acclaim? Here, we offer a short list of talents whose practices collectively demonstrate the diversity of approaches, aesthetic philosophies, and political stances embodied by the contemporary Japanese art scene today.
According to Akiko Miki, curator for the Mori exhibition, Murakami has never prioritized his native country as a venue
 for showing his work. "For Murakami, no meaning could be found in staging a revolution from within the context of Japanese museums—or rather, contemporary art in a global sense, to 
his mind, did not exist in Japan, and as a result, these museums had no need for his art—and so having a solo exhibition at
 a Japanese museum was always a contradictory act," Miki explains. Apparently, Murakami was only narrowly convinced
 to take up the Mori Art Museum's offer "out of respect for
the late Minoru Mori (the former chairman and CEO of Mori Building), who possessed an intense, future-oriented vision to build a city out of nothing," Miki notes. Mori, who idolized Le Corbusier's tabula rasa visions of architectural modernity and pioneered a certain high-rise, mixed-use redevelopment model 
for real estate in Tokyo (Roppongi Hills, Toranomon Hills, Ark Hills), provides a good analogy for the way Murakami has always functioned in the global art world—with one eye firmly trained on Western standards that might otherwise be deemed too revolutionary or iconoclastic back home in Japan.
Murakami's "return" to Japan after a 14-year hiatus foregrounds a larger discussion about his love-hate relationship with the country's art world and the system from which he originates. Critic Kyoko Nakano points out that Murakami's unbridled success abroad has led uneasy pundits to label him something of a conniving, self-promoting climber who has made a career out of selling cheapened, sensational pictures of Japan to foreigners. "The image that people have of Murakami is not that of an artist, but a moneymaking entrepreneur. Even if these insults are the inevitable price that one pays for fame, this statement suggests, rather interestingly, that the status of 
an artist is higher than that of an entrepreneur," writes Nakano. "Leaving this aside, it is a fact that Murakami is an entrepreneur. He employs legions of people to help him, producing a self-image and artworks that he sells to make a profit."
The scale of production found at Murakami's studio has often prompted comparisons with Andy Warhol's Factory. In truth, however, anyone who has visited his studio in Miyoshi, Saitama Prefecture, would have to admit that the comparison is far-fetched. This is no glittering social hub, but a staunchly industrious "small-town workshop" (kojo) made up of three banal buildings covering nearly 100,000 square feet, which operates 24 hours a day, staffed by young art-college graduates who have survived the "cram-style system" of Japan's educational institutions. Obsessively regulated for maximum work efficiency, Murakami's studio is a workaholic Japanese corporation at heart, adopting many standard corporate protocols like morning assembly, mass exercise sessions, daily productivity reports, and a profusion of manuals laying down, to the letter, every detail of the artwork production process.
His most extensive showcase in Europe to date, "Lost Human Genetic Archive," which opened at the Palais de Tokyo in Paris in April 2014 after another large-scale solo outing titled "Past Tense," at the Getty Center in Los Angeles earlier in the year, displayed his unique, historiographical approach to exhibition-making. Here, Sugimoto juxtaposed his well-known photographic works with objects and artifacts sourced from a range of historical periods and geographical and cultural origins, offering viewers a series 
of enigmatic, anecdotal setups that seem to have been drawn from some fictional archive of world culture—a provocative
yet measured rumination on the fragile fate of the human race.
Written by Chikamatsu Monzaemon in 1703, the play tells the story of a young clerk and his courtesan lover, who end
up killing themselves after realizing that their relationship is doomed because of a debt the clerk incurs after refusing to go ahead with an arranged marriage to another woman. "The basic narrative of this play revolves around a sentiment or morality that Western audiences are probably not very familiar with," explains Sugimoto. "In Shakespeare's play, both Romeo and Juliet commit suicide, but that was more the result of a misunderstanding. In contrast, you might say that the Sonezaki tale is an exposition of the Japanese, or Buddhist, spirit of eros—the two lovers consummate their affair by committing 
a double suicide because they believe that their souls will thereby be ushered into a paradise in the afterlife." 
In recent years, Sugimoto has also tackled an increasing number of projects that go beyond the realm of photography and visual art, moving into architecture and the painstaking design of various environments. To coincide with the Venice Biennale of Architecture in 2014, for instance, Sugimoto unveiled a newly commissioned temporary pavilion, the Glass Tea House Mondrian, on the island of San Giorgio Maggiore. Complementing the mission and purpose of Le Stanze del Vetro, a cultural facility dedicated to the art of glassmaking and located on the same island, Mondrian features an open-air courtyard that adjoins a walking path leading up to a luminous glass cube where a tea master may regale two guests with the tea ceremony. Venetian mosaics are deployed in the reflecting pool, while the fence that encircles the pavilion is fashioned out of cedarwood harvested from parts of the Tohoku region in Japan that were affected by the 2011 earthquake and tsunami.
Slightly farther afield, in the Kiyoharu Art Village, a tranquil conglomeration of buildings designed by leading Japanese architects like Tadao Ando and Yoshio Taniguchi, nestling in 
a scenic mountainous area of Yamanashi Prefecture, is Stove, a top-tier French restaurant located in a newly refurbished wooden house designed by Sugimoto that opened in late 2013. Formerly located in the Kamakura residence of the editor, essayist, and painter Tosei Kobayashi, the restaurant was transplanted into an old, two-story wooden house dating from 1941 and comprehensively reworked by Sugimoto, featuring a luxurious cypress counter carved from a single piece of wood, and a custom-made iron stove taking pride of place in the center of the restaurant.
The culmination of all these design efforts is now under way on a coastal plot of land southwest of Tokyo, where Sugimoto
 is currently building the Odawara Art Foundation, a museum of his own design with dramatic, overhanging cantilevered galleries, which is slated to open in 2017. Among the meticulously planned features are an underground tunnel from which visitors can watch the sunrise once a year, during the winter solstice; a Japanese teahouse; and a Noh theater equipped with a stage that seems to hover above the sea. An outspoken critic of overly fussy and convoluted museum designs, Sugimoto is perhaps a forward-thinking pioneer among artists who
are now directly reclaiming some artistic and creative license over the environment in which their works are displayed.
Without resorting to direct political activism, Chim↑Pom's project has successfully driven consciousness toward this massive no-go zone that opened up in Japan. "You don't experience
 the works or exhibition visually, let alone in person, but through your imagination," Ushiro notes. "So we're targeting both a present
 audience and a future one. For 
the present, I think this is an 
experiment in whether audiences
actually make an imaginative 
attempt to engage with, or
 recall, the energy produced by
 the exhibition."
In addition to their own practice, Chim↑Pom are also fervently devoted to promoting the work of other artists whom they consider undervalued
 and neglected, most recently through their own gallery, called Garter, in Tokyo's Koenji district. Housed in little more than a rickety shack that dates from before World War II, Garter opened in the summer of 2015 with an inaugural exhibition devoted to cult filmmaker Shion Sono. The short walk from Koenji station to the gallery is an eye-opening experience for anyone who knows only the high-rise, cyberpunk modernity of central Tokyo. This is a rather rough-and-tumble district of vintage and secondhand stores, live music venues, and small, quaint eateries and bars, and is home to an anarchist collective called Shiroto no Ran. "There aren't any galleries or museums around. Everyone here respects each other, but my sense is that we can all coexist here and make extreme, radical things happen," Ushiro muses.
Although Chim↑Pom's work tends to be pegged as political, the group seems far more nonchalant about the label. "Unlike activists who work to realize a particular political agenda or objective, we have more abstract ends," Ushiro stresses. "Rather, I would say that our works are a record of how we try to make sport of society, to trifle with it—how individuals living in
 a particular society and political system stage all manner of pranks with rats, crows, living together with garbage. It's
 just a reflection of living within society."
Shihoko Iida, an independent curator and associate professor at Tokyo University of the Arts who prepared a solo exhibition of Mohri's work that opened in February at the newly inaugurated art space Minatomachi Art Table in Nagoya, notes that the artist's sensibilities can be traced to musical elements rather than to a strictly visual, art historical context. "Mohri was particularly interested in sound art when she was a student and gradually became more influenced by experimental music and multidisciplinary practices that incorporate sound, visual, and sculptural elements," says Iida. "Her interest in chance operations and randomness owes an artistic debt to Marcel Duchamp, John Cage, Jean Tinguely, and Fischli/Weiss, as well as to important historical movements like Dada, Arte Povera, Fluxus, and Jikken Kobo (Experimental Workshop)."
Tanaka's Venice presentation, curated by Mika Kuraya, chief curator at the National Museum of Modern Art, Tokyo, retained the roughly hewn wooden columns and other selected elements of the previous year's Japan presentation at the architecture biennale, which was a direct response to the aftermath of the March 11, 2011, quake and tsunami that rocked northeastern Japan. While making subtly oblique references to the state of Japanese society and the national psyche two years after the disaster, Tanaka was more concerned about exploring the elusive prospect of communication and dialogue among increasingly heterogeneous societies.
"About five or six years ago, I became fascinated with this idea that perhaps only one soul exists in this world, and that this soul travels through each one of us, through the past, present, and future—one soul permeating everything, connecting each
 of us to everyone else," Tanaka muses. "In this sense, you might say I'm an optimist about the possibility of real communication between individuals who each carry a bit of this common
 soul within them, no matter how divided they might seem to be on the surface."
This month saw the opening of Tanaka's first major solo show in Europe, at the Deutsche Bank Kunsthalle in Berlin, while last month a solo exhibition, on view through May 15, " Koki Tanaka : Possibilities for being together. Their praxis" debuted at the Contemporary Art Center, Art Tower Mito, just outside Tokyo.
Although many observers have noted that Tanaka's recent work has spotlighted the difficulties of true collaboration, the artist counters that his more immediate interests have shifted slightly of late. "Actually, I'm more curious about how we can live together with others. We're currently facing difficulties
 in living together with people whom we don't know. We start to label them our enemies," Tanaka explains. "Here, I am talking about the hate-speech incidents directed at Japanese-born ethnic Koreans in Japan, for example, or discrimination against Muslims after the Paris attacks. We are moving further 
and further away from true collaboration, and a documentation of democratic consensus."
At Art Tower Mito, Tanaka is showing some 220 minutes of video footage shot during a six-day workshop of "living together situations" conducted with six participants and a film crew
 in a dormitory-like setting. As the participants read, eat, make pottery, and have free discussions with one another, Tanaka captures that awkward sense of an obligatory, ambiguous social contract that inevitably unfolds among people meeting for the first time who are required to be together for reasons outside their control. In the artist's words, the work is about "the possibility of being together, despite our differences."
Vow of silence day 25. Images courtesy the artist
Sure, he painted 60 self-portraits whilst on 60 different mind-altering drugs, but for 21 years, Tennessee-based artist  Bryan Lewis Saunders  also hasn't missed a single day sketching himself. "I see my life and art in this symbiotic relationship, endlessly improving and advancing one another. There are no limits," Saunders tells The Creators Project. But the aforementioned Under the Influence drug works were just one of his many radical projects. He's painted himself whilst blindfolded, when he's been in love, having anxiety attacks, and being tortured. He's even been silent for a month for the sake of his art. The Creators Project spoke to Saunders about how his work has changed him, why he challenges himself, and if there's any part of his work—and himself—that he won't show.
Drugs Soma
The Creators Project: You really push yourself out of your comfort zone Bryan. Why?
Bryan Lewis Saunders: For me comfort zones seem to facilitate skill but hinder my creativity. The farther we go away from our comfort zones the more things are changing, unfamiliar and strange; becoming hypersensitive to everything. Long periods of prolonged sensitivity seem to be responsible for a lot of my creativity.  
Sensations whilst being spanked
Do you have a daily routine for drawing?
Unless I'm doing an experiment, there isn't a routine. The most constant and persistent objective has been to stay open and receptive to experience and to that part of myself that actually experiences life, as opposed to the part of me which remembers and uses experiences to create memories and stories.
Third ear day
Your work is so personal. Is there any aspect of your work that you're less comfortable with showing?
I try not to censor myself at all but there are some things that I wouldn't want to share online. For example, Sensations was a collaborative work with Nicole Bailey where we used drawing as a means to express and compare our physical feelings with each other while engaging in a wide variety of intimate activities. We've only shown them in gallery settings.
Torture. Pouring hot water over the head
Blind
Which project was the hardest?
The Third Ear Experiment and While Being Tortured were the most physically demanding because they both involved pain and lasted a long time. The Psych Tests have been the most challenging mentally because they're specifically designed to bring your problems to the surface in order to address them. But bringing up all of these painful memories and disturbed fantasies and trauma and then keeping them exposed long enough to deal with them artistically can be debilitating.
Facing fears. Heights
Torture. Crushing the body with weights.
Blue Month day 27
How do you think you'd feel if you stopped making self-portraits?
I'd lose the ability to access and evaluate my hidden subconscious feelings. My creative process has allowed me to develop an external means of being internally acutely self-aware. It's like having a new sensory organ; an added level of perception.
In love Stacie
Red month day 15
What's next for you?
Sleep and dreaming experiments. A June concert in Paris. And a new album with Andrew Kirchner on his Mistake by the Lake (MBTL) record label. Drawing is the original basic human primal instinct; producing new associations and forms of thought that lead to the use of other powerful tools to express ourselves. Never stop drawing.
Facing fears. Spontaneously voiding
Psy test. Maps
To view The Art of Darkness , a documentary about Saunders' work, click here. 
Visit Bryan Lewis Saunders' website to view more of his projects. 
Related:
This Photographer Transformed Herself for 300 Self-Portraits
How to Make Paintings from Psychedelic Drugs
The Photographer Capturing People on Drugs | High Art
Screenshot from Meet Adam
Every New York City student is acquainted with the quickness and affordability of street cart food, but one grad student at NYU's Interactive Telecommunications Program (ITP) took her love for food cart bagels and coffee one step further:  Michelle Hessel created an audiovisual 3D portrait of Adam, a food cart proprietor who has been selling snacks to one corner of Broadway for 15 years.
In the  portrait , called Meet Adam , the viewer uses their arrow keys to walk and their cursor to shift their view. Adam and his food cart stand inside a snow globe-like bubble in the middle of a digital void. When the viewer enters the bubble, they enter a 3D, virtual version of Adam's corner of the NYU campus. You can even enter the food cart, to see pastries, coffee machines, and a large tub of cream cheese.
Hessel also created this physical sculpture of Adam's food truck. Image courtesy of the artist
The portrait is accompanied by a soundtrack of street noise and an interview with Adam, where he tells all about his life and daily routine. The model of Adam was created using photogrammetry, and the portrait mixes still and moving images to create a realistic simulation of the bustling Manhattan street corner. See videos of the process of creating virtual Adam and his virtual food cart below.
Adam - Photoscan from Michelle Hessel on Vimeo .
Computational Portraiture Photoscan from Michelle Hessel on Vimeo .
Experience the project here , and see more of Hessel's work on her  website .
Related:
Artist Collects and Analyzes DNA Samples to Create 3D Portraits in "Stranger Visions"
Barack Obama Gets the First 3D-Printed Presidential Portrait
This Digital Sculpture is Crawling with Simulated Life Forms
in response to a brief set by online creative community b3ta to 'turn famous works of art into video games', a member submitted a short gif illustrating an imagined sport called 'pongdrian'. upon seeing the animation, designer and programmer kristiana hansen decided to actualize the idea, turning the moving image into a playable computer game.
'mondripong 1.2′ — playable here — brings together piet mondrian's primary color palette and geometric lines with one of the oldest virtual arcade games. hansen has modeled the size and position of the elements after the original animated gif, above, but colored the paddles in blue and red for opposing teams, and the pink pong ball yellow. in future versions, the designer intends to improve collision detection, make the game controllable on a phone or tablet, and add a responsive layout so it can adapt to smaller screens.
Related
Venues
New York Theatre Workshop
At one point in "Red Speedo," the new play by Lucas Hnath currently at the New York Theatre Workshop , Ray, a competitive swimmer, tries to convince his brother Peter to help him get performance-enhancing drugs that could lead not only to Olympic gold but also to lucrative sponsorships. His justification is striking to say the least. Ray notes scientific studies which state that there is an insurmountable limit to what the body he has been given can do. Performance-enhancing drugs, he adds, is simply his form of "affirmative action." Peter protests that there is no comparison — "one is about race, one is about physical limitations" — but Ray is having none of it: "Isn't the color of your skin just physical?"  
Hnath, critically acclaimed as one of the freshest new voices in the American theater, delights in such perverse and provocative arguments. The Orlando-born playwright has said of  "Red Speedo" that he was perplexed as to why the anti-doping scandals were such a big deal. "It's a play about fairness. How do we gauge what's fair?" he said. "Is it really as immoral as we think it is? Maybe it's a distraction from something in our culture that is more questionable in terms of morality."
Such puckishly framed moral questions have fueled his past work, including the Playwrights Horizons production of "The Christians" — in which an evangelical pastor roils his congregation by declaring that there is no such thing as hell — as well as "A Public Reading of an Unproduced Screenplay About the Death of Walt Disney." In the latter, presented in 2013 at the Soho Rep, the playwright deconstructed one of America's most beloved icons as a man who, to quote Charles Isherwood in the New York Times , "exudes the casual cruelty of a kid who likes to pull the wings off flies on the playground, just for kicks."    
Hnath, no doubt, will bring the same singular and maverick vision to "Hillary and Clinton," which opens on April 1 for a one-month run at Chicago's Victory Gardens Theater. The playwright is quick to disassociate his lead characters from the couple that is very much in the news these days — though they are infinitely recognizable. On the website of New Dramatists , an organization dedicated to nurturing emerging talent, the drama is described thus:
"In an alternate universe light years away from our own is a planet called Earth. It looks a lot like our Earth, except it's slightly different. And living on this other earth is a woman named Hillary. Hillary is trying to become the president of a country called the United States of America. It's 2008 and she's campaigning in a state called Iowa. She's not doing very well in the polls. She needs more money to keep the campaign going, so she calls her husband for help. He offers her a deal, a tough deal, but when she gets his help, she gets more than she bargained for."
What is also included on the site is an excerpt from the play that sounds familiar indeed. Hillary recounts for Bill his serial infidelities, which, at first, make her cry. But that's the end of her self-pity — for good. "I don't cry," she tells her husband. "I keep it together. No matter what, I keep it together. Because the moment you break, that's when they'll say you're weak, and the moment they say you're weak, that's when you lose."
In their striving to win, Hillary and Ray have a great deal in common. While Hnath does not shy away from examining the corrupting influence that the American dream can have on its devotees, he also has a great affection for his characters and sympathy for their ambitious goals, whatever the means they use to attain them. 
The cost is apparent, at least it is in "Red Speedo." In the play, Ray (Alex Breaux in a star-making performance) says to Peter (Lucas Caleb Rooney), "I'm tired of winning." Somehow one can't imagine Hillary Clinton espousing such a sentiment either in Hnath's political fantasia or in real life.
A group of Hong Kong and Chinese artists led by painter Simon Birch have turned to crowdfunding to raise the last $300,000 needed to stage a large group exhibition at 23 Wall Street, in the heart of New York City's financial district.
"The 14th Factory," an exhibition nearly three years in the making, would see more than 30 artists take over the 150,000-square-foot building with a series of 14 multimedia installations, making it the largest ever international exhibition staged by a Hong Kong artist.
Although nearly $2 million has so far been raised for the exhibition, including $900,000 in the first weeks of March alone from patrons, philanthropists, and businesses, Birch has pinned his hopes on crowdfunding to secure the final $300,000, fundraising during Hong Kong Art Week while also running a Kickstarter campaign with a goal of $25,000.
If funded, "The 14th Factory" would showcase a wide array of creative practices from Asia and beyond, including film, photography, performance, and landscape design. The name of the planned exhibition references the Thirteen Factories, a sanctioned Western trading zone in Canton that was the location of a number of violent encounters in the 18th century. "The 14th Factory" would be, according to a statement from its organizers, "a lost or imagined space, through which artistic director Simon Birch and the community of artists reclaim the fundamental purpose of a 'factory' — as a place of meaningful production, new possibilities, and regeneration."
Significantly, this regeneration would take place at a building that once held banking company J. P. Morgan but has been derelict since being bought in 2008 by a group linked to mysterious billionaire Sam Pa. As Birch explained, the space was chosen because "the vision behind 'The 14th Factory' was to support Hong Kong artists on an international level, and what greater platform than Wall Street, New York?"
Images courtesy the artist
The Italian based-duo Niagara are returning with their album, Hyperocean , on April 29. It's a mix of the pop and experimental electronic, funk and darker-hued psychedelia. And like 2014's Don't Take It Personally , which focused on the friction between technology and nature, Hyperocean is conceptual—it's about a "pluri-dimensional planet" almost entirely submerged in water.
To elaborate on this concept visually, Niagara's David Tomat and Gabriele Ottino brought in filmmaker and video artist Cy Tone , who gives this virtual planet an interactive 360° look for the album's title track. Viewers fly along the ocean, taking in the planet's mirror-like surface and mountains, while alphanumerics hang in the atmosphere. Cy Tone also takes viewers up into the sky, and drops fleeting bits of colorful glitch to play with the artificiality of VR and 360°.
"Water is the element from which Niagara started as a project, and so we felt the need to go back there to our beginning, to what really inspired us emotionally," Tomat and Ottino explain. "Hyperocean is a pluri-dimensional planet almost completely covered in water. It changes continuously, reacting with whoever is visiting it by switching from one number of dimensions to another."
Cy Tone used the scenery generator software Terregan to create the entire planet, which is filled with mountains, hills, plains, lakes and oceans. He also used it to give the planet atmospheric variations, solar light and other visual components.
"When Niagara asked me to build a planet for their new album, I made one drown in a vast ocean, with only a few islands and a salt desert," Cy Tone tells The Creators Project. "Located on an archipelago of small islands, Hyperocean's video is a travel on the planet from dawn to sunset."
"Thanks to the highly customizability of Terragen, we've edited the islands high and turned them into mountains," he adds. "Then, taking advantage of some 'glitches' of the program, such as the weird possibility to travel inside the mountains, we found a way to give rhythm to the travel."
After a few months of work, which included a long phase of frame and render production, Cy Tone sent the frames to Niagara. With 2001: A Space Odyssey in mind, Ottino began manipulating each frame, turning the virtual trip into a psychedelic experience.
"Niagara's aim was to create a world where our idea of reality is just one of the many different ones that shape Hyperocean ," Cy Tone says. "So, sometimes between the interferences that populate the video, you can see a 'real' ocean take the place of the 'virtual' one."
"At every turn the record is sonically considered," Tomat and Ottino add. "Not only in concept, water also plays a central role in the production of the album, featuring hydrophone-recorded samples that help shape their 'imaginary world made of water.'" 
Explore  Hyperocean below: 
Hyperocean is out April 29 on Monotreme Records. Click here to see more of Cy Tone's work.
Related:
Experience the Gravity-Defying 'Future of Music' in 360°
How to Make a Centripetal 360° Camera
Time Loops Through Trippy Portals in 360° Video
A new report on artistic freedom by the Danish free speech advocacy group  Freemuse has found that global censorship and threats on artistic freedom increased significantly in 2015, according to  the  Art Newspaper.
The report, which analyzes artistic freedom in over 70 countries, gathered data from media sources as well as partner organizations, such as the Copenhagen-based  civil society network  Artsfex. The findings show a 20 percent increase in registered killings, attacks, abductions, imprisonments, and threats related to artists worldwide, as well as a 224 percent increase in acts of censorship.
Freemuse registered a total 469 cases of censorship and attacks on artists in 2015, the worst year on record. The increase constitutes double the number of cases from 2014, where 237 cases were registered.
According to the report the increase "can partially be explained by the fact that Freemuse and its collaborating partners have improved their documentation methods and strengthened their networks," and that "artistic freedom is an issue that is slowly gaining larger attention. "
However the report notes that "artistic freedom violations continue to be under-reported in many countries due to lack of awareness, registration, political will, and reporting accuracy. "
China led overall artistic freedom violations in 2015, tallying 146 overall incidents, and also topped the list of "serious violations"—which exclude censorship—with 20 registered incidents. Other serious offenders include Iran, with 16 incidents; Russia, with 15; and Burundi, Syria, and Turkey with 10 each.
While totalitarian countries recorded the highest incidents of artistic freedom violations, democratic countries were also implicated in the report. The United States recorded eight instances of censorship and one prosecution in 2015; the United Kingdom recorded six instances of arts censorship; and in Germany one physical attack on an artist was recorded.
According to Freemuse, musicians suffered the greatest artistic freedom violations (223), followed by filmmakers (39), and writers (26). Visual arts had 13 recorded violations. Dancers and "multiple art forms" make up the remaining recorded instances.
In terms of drivers of artistic freedom violations, the report cites politically motivated attacks and religious extremism.
Follow  artnet News  on Facebook.
It's a big year in staff changes over at the Art Institute of Chicago. This Thursday, the museum identified Ann Goldstein as the latest to join the fold as their new deputy director and chair/curator of modern and contemporary art.
According to Amanda Hicks, a museum representative, the Art Institute's new president James Rondeu has been gunning for the internationally-renowned curator since he took his post.
"Ann defines the gold standard of museum professionals internationally," Rondeu told artnet News in an email. He continued: "We needed someone who could take our ambitious program of exhibitions, diverse and global collecting, visitor engagement, and scholarship to the next level. "
Rondeu, who recently joined the museum this January, details that Goldstein will be working closely with him on long-term plans for the institution. In an interview with the Chicago Tribune , executives at the museum said that they are looking into a new building for Asian art, for instance.
In a statement, Goldstein described her appointment as a "homecoming," stating that she began her career over three decades ago as a research assistant at Chicago's Museum of Contemporary Art .
Goldstein resigned from her position as director of the Stedelijk Museum Amsterdam after a four-year run in 2013. Prior to this role, Goldstein was a senior curator at the Museum of Contemporary Art, Los Angeles (MOCA), with over 20 years of service. Artists whose exhibitions she's handled in the past include Mike Kelley , Christopher Wool , and Felix-Gonzalez-Torres , among many others.
Follow artnet News on Facebook.
Related
Events
Art Basel Hong Kong 2016
Venues
Solomon R. Guggenheim Museum
Thomas Erben Gallery
Artinformal
Rokeby Gallery
BMW has announced that Abigail Reynolds, Newsha Tavakolian, and Alvin Zafra are the latest artists to be shortlisted for its Art Journey initiative, a joint venture with Art Basel that gives emerging artists the opportunity to go on what the carmaker calls "a journey of their own choice to develop new ideas and create new projects."
Launched in 2015, the BMW Art Journey is open to any artist showing in the Discoveries section of Art Basel Hong Kong or the Positions section of Art Basel Miami Beach.
The three artists selected from the 2016 edition of Art Basel Hong Kong were chosen by a panel including Guggenheim director Richard Armstrong and Pauline J. Yao, curator of visual art at Hong Kong's own M+ museum. Each artist will now submit a proposal describing his or her ideal journey; the winner will be announced this summer.
All three artists share an interest in travel or photojournalism. Newsha Tavakolian, most notably, began her career as a photojournalist and has contributed to Time, the New York Times and Le Monde. Her presentation at Art Basel, where she's exhibited by New York's Thomas Erben Gallery, explores the lives of nine Tehran residents through video and photography.
Alvin Zafra's work also focuses on city life. Represented at the fair by Artinformal of Mandaluyong City, in the Philippines, the artist looks at Hanover, Germany, and the Philippines' National Capital Region through their architecture in a series of drawings based on his own photographs.
Abigail Reynolds' interest in photo reportage is less direct. Originally an English literature student, Reynolds maintains an interest in printed matter that informs her art, which often uses found images from photography books. For Art Basel Hong Kong, she has printed these images onto glass to create photography sculptures that can be found at the booth of London gallery Rokeby.
The BMW award allows artists to design itineraries to suit their interests and practices. Samson Young, who won the first journey, toured the world from Mombasa to Myanmar last fall looking for historically important bells. Second-round winners Henning Fehr and Phillip Rhür are due to embark on a trip examining the phenomenon of the loop through an investigation of seemingly unrelated examples — Jamaican dub reggae and Beijing's CCTV tower.
This article contains adult content. 
Blood In The Water, 2016
California-based artist Kate Klingbeil seems to relish the uncomfortable. As opposed to drawing inspiration from those more glamorous emotions like lust, fear, or sadness, her vibrant and almost cartoon-esque paintings are drawn from a place of everyday unease. Her most recent work is currently featured at Oakland, California's Athen B. Gallery in a group show titled Hanging Gardens , alongside artists Andrea Joyce Heimer , Michael Olivo , and Woodrow White. According to Klingbeil, the group of artists are using the show to explore "illusion and escapism from different perspectives," with its title referring to the Hanging Gardens of Babylon , one of the Seven Wonders of the Ancient World.
When it comes to her own new work, the artist starts small before thinking big. "When I start a painting I'm usually thinking about a specific occurrence, an offhand comment that sticks, the experience of eating a banana in public, the smell of rain making mud at a horse show, choking someone who asked for it, or the electric feeling of a caress from someone I'm getting to know," Klingbeil reveals to The Creators Project. "I think a lot about awkward situations and what people do under pressure. It's the small things, the unexpected and unintentional relationships between objects or people that spark the best paintings, the small tragedies that end up being comical. I try to take fun seriously. Jokes are important."
Don't Look At Me, I'm Blooming 2016. Images courtesy of Kate Klingbeil
Klingbeil's portraits of women are particularly poignant in their mastery of that special sort of awkwardness people still find charming. "Since I am a woman with a body full of curves, scars, hair and secretions, this dictates my own relationship to the outside world. I'm experiencing life through the lens of the female body," Klingbeil says of her portraits. "Being human is confusing, but also beautiful in its triumphs and failures, and I want to capture that through materials that feel fleshy, for instance, thick paint. "
When You Are Feeling Bad I Want You To Go To This Garden, People Here Are Always Happy And No One Ever Gets Hurt. It's Yours For The Taking, 2016
According to the artist, Klingbeil's most recent collection bears a heavy influence from the busy and striking work of Hieronymus Bosch , the intricate coloring of Pieter Breugel the Elder , and the loud femininity of Cecily Brown , to name a few. Klingbeil says, "I'm inspired by other figurative artists, by artists relying on materiality, and those that use  both illusion and honesty in their work."
When We Kiss I Go Here, 2016
"I'm trying to capture an honesty, whether that be a fantasy or a feeling of desire, anxiety, confidence'" Klingbeil explains, "it all exists within this body."
Lovers In Their Own Spotlight, 2016
Fuck You Forever, 2015
Mineral Water, 2016
Amateur Hour At The Public Park, 2016
The Perfect Man Has See Through Skin So That I May See What's Really Inside, 2015
Digital Letdown (Seduced By The Stone), 2014
To see more of Kate Klingbeil's depictions, go see her work in Hanging Gardens at Athen B. Gallery , and check out her website,  here.
Related:
What Happens When You're Naked in a Room Full of Artists?
'The Garden of Earthly Delights' Gets a Queer-Feminine Overhaul
Not Dead Yet: Painter Aleksandra Waliszewska Makes Nightmares Real
Copyright the artist. Courtesy the artist and Stephen Friedman Gallery, London. Photography: Stephen White.
British artist David Shrigley is known for his black-and-white pen drawings, bursting with absurdity, dark humor, and often a witty line of text. For new exhibition Drawings and Paintings  at Stephen Friedman Gallery  Shrigley departs from his trademark line drawings and instead paints with acrylic and oil sticks, and in bold colors, too.
They still retain the artist's eye for satire, though, along with his ability for profundity, albeit slightly peculiar. The paintings depict images that comically and drolly make reference to human nature and everyday life, and they do this by playing on the visual forms of Op art (but, of course, with added tomfoolery).
Instead of the sharp lines and careful perspective tricks, Shrigley's pictures corrupt the 1960s Op art movement—his images look hand-drawn and unsteady, the lines are wiggly, text uneven, and subjects mundane. It's a sendup of the sleekness of design compared to the messy unevenness of our daily lives and petty struggles.
Installation view, 'David Shrigley: Drawings and Paintings', Stephen Friedman Gallery, London. Photography: Stephen White.
Talking about his style for this exhibition the press release states, "Using oil stick, Shrigley's characteristic line is rendered as though he were drawing with a pencil, but is characterised here by the textured opacity of the material. The brightly-coloured paint, thicker and less controllable than pencil, brings Shrigley's characteristic imaginings into a new dimension. These works undermine the distinction between painting and drawing, having the lightness of touch and deceptive simplicity of his drawing. "
Copyright the artist. Courtesy the artist and Stephen Friedman Gallery, London. Photography: Stephen White.
Installation view, 'David Shrigley: Drawings and Paintings', Stephen Friedman Gallery, London. Photography: Stephen White.
Copyright the artist. Courtesy the artist and Stephen Friedman Gallery, London. Photography: Stephen White.
Installation view, 'David Shrigley: Drawings and Paintings', Stephen Friedman Gallery, London. Photography: Stephen White.
As well as this exhibition there is also a touring show of Shrigley's work organised by the British Council called  Lose Your Mind , which is traveling to Chile, South Korea, and New Zealand. Shrigley has also been commissioned to create a piece for the Fourth Plinth in London's Trafalgar Square. Shrigley's  Really Good  will replace Hans Haacke's anti-austerity  Gift Horse  in September 2016. 
Click here to visit David Shrigley's website.
Related:
Everything Is OK at David Shrigley's New Solo Show in New York
A Painter's Portraits Explore the Politics of Style
Nail Polish Paintings Radiate Social Media's Glow
As the founder of Strike Gently Co , I deal in pins and patches on a daily basis. The Creators Project asked me to pull together a weekly roundup of the best newly-released pins. Most of these will probably sell out. If you like them, smash that "add to cart" button. Every Wednesday, you can head to the bottom of this article for an exclusive discount code so you can keep your pin game sharp.  
It was a strange week in the pingame, mostly due to Instagram's announcement that they will likely be restructuring everyone's newsfeed to show "curated" content rather than most recent posts. As expected, the small brands and artists who rely on Instagram for guaranteed engagement freaked out. Who knows what'll come next and how this bizarre self-run arts and fashion community will migrate to a new platform—regardless, all the more reason for you to whip out that fat wallet of yours (or your rich parent's) and grab a few pins from these designers. All five this week are serious business. No goofy bootlegs, no nonsense, just good design work and quality product.
Not to kiss ass, but Inner Decay is the reason I started doing this to begin with, and despite the fact that he's been dropping consistently excellent stuff for nearly two years, the quality of his output has only refined and improved itself. When I constantly repeat that enamel pins are the cheapest art objects you can buy, I think of Inner Decay.
$10.00  here .
Brace Legs is an upbeat antidote to the "cool pessimism" of my and other companies. Instead of listening to black metal all day and thinking about pulling all your hair out, put some dub reggae on and browse Brace Legs Collective's shop. The pins are all super-high quality (I have a bunch of them) and will add some color to your life (like you need more black or grey).
$10.00  here .
If Inner Decay makes art goth pins and Brace Legs Collectives makes chill-guy pins, then what does Hoofarded make? My personal favorite is the Ouija board pin. The next I'll likely purchase is a switchblade / molotov combo pack. It's a good way to show people that you might participate in violent resistance given the opportunity, but are unlikely to incite any.
$7.00  here .
This is a sleeper hit from a pin maker I was previously unfamiliar with. I think it might be one of my all-time favorites. I've seen a lot of Yin-yangs. I've seen thems with an extra dot on the bottom so as to look like a bowling ball. I've seen Spy vs. Spy Yin-yangs. But never have I seen two of nature's strangest and most arbitrary sea creatures drawn surf-graffiti style, duking it out. A+, Kawika.
$10.00  here .
BONUS PATCH:
A simple concept, as much Sottsass as it is Boyd Rice. Humongous tends to make more art-driven pins and patches; my favorite is their cherry-stealing ouroboros. But this one is up there too. If pins and patches had more respect as veritable art and fashion objects, this would be a milestone.
$7.00  here .
Head over to Strike Gently Co for 20% off any order with the code DRPEPPER.
Related:
Our Favorite Enamel Pins of the Week: #7
Our Favorite Enamel Pins Of The Week: #6
Our Favorite Pins of the Week: #5
Our Favorite Enamel Pins of the Week: #4
Lapel Luxuries: Pins of the Week #3
Sharp Sculptures: Pins of the Week #2
Endless Enamel: Pins of the Week #1
Dina Kelberman for SCREEN_, 2016. Image courtesy the artist.
The ability to display artworks and have art exhibitions online has helped democratize and expand the experience of art tremendously in the past decade, but artist and curator Ada Wright Potter has pushed the digital viewing of art toward a different and undoubtedly more unique direction in her latest project, SCREEN_ .
SCREEN_ is  "an email-based project art space." Although the project has an official website akin to other popular digital art spaces, its primary exhibition space is a monthly email 'solo show' of an artist, sent to those on the mailing list through MailChimp. SCREEN_ has only had two shows thus far, the first by Jeffrey Scudder and the second by Dina Kelberman but Potter has upcoming exhibitions set up until the end of July.
Dina Kelberman for SCREEN_, 2016. Image courtesy the artist.
Beyond the democratizing effect and low overhead of an email exhibition in comparison to a white cube show, the email format causes other ruptures within the tradition of art viewing. For example, email adds an element of permanence, but also elusiveness, to which Wright responds, "Yes, the email will always be there for you to return to, but unlike mail art it probably won't become a precious, fetishistic object. I kind of like the idea of some of the emails going unread or being buried in spam folders. Obviously I want an engaged audience, but I also think the unseen email is an interesting space for art to exist in. "
After a show has been conducted via email, it is effectively concluded and can no longer be viewed in that particular context again. It is one of the few elements of SCREEN_ that are reminiscent of a traditional gallery show. Like any reputable gallery, the project has an online archive of its shows available for post-show viewing, although this recontextualization alters the experience of viewing art yet again.
Dina Kelberman for SCREEN_, 2016. Image courtesy the artist.
The collective and public nature of viewing art in galleries or museums is also distorted in SCREEN_. "One of the cool things about email as a format is that we open our emails alone. Even on a crowded street, an individual is, in a sense, by themselves when they engage with the contents of an email," Wright explains. "It's a sort of a digital one-on-one. Our inboxes are private and personal spaces that we each organize differently."
Sign up before March 25, 2016 to view artist Cecilia Salama 's upcoming solo exhibition with SCREEN_.
Related:
Art Guides: The Armory Show | NYC 2016
Spanish Art: One Big Rig at a Time
5 Art Minds You'll Be Hearing About This Year
Stuck in the office on Good Friday? We've got you covered on this week's See and Spin. Here are 3 things to read and 3 things to listen to:
Legalize It All: How to Win the War on Drugs (Dan Baum / Harper's Magzine )
Dan Baum's cover story for Harper's Magazine lays out a comprehensive argument for full stop drug legalization in America and how experiments with legalization have fared across the world. The piece begins with a stunning quote by  John Ehrlichman, a  former aide to President Richard Nixon, that made significant waves in the news this week.
Every New York Times Millenial Trend Story in 2016 (Jason O. Gilbert /  Fusion )
Poking fun at the " on it! " nature of New York Times trend pieces, Fusion's Jason O. Gilbert writes a hysterical parody of every pesky whipper-snapper buzzword and trend you can imagine. 
How a Ragtag Gang of Retirees Pulled Off the Biggest Jewel Heist in British History (Mark Seal /  Vanity Fair )
The police and public gasped at the audacity of the Great Hatton Garden heist of 2015, where millions in cash and jewels were taken from an underground vault in London's diamond district. Mark Seal investigates the unorthodox daring of the perpetrators—and the high-tech investigation that snared them.
AURORA  / "Conqueror" /  All My Demons Greeting Me as a Friend  (2016)
There's something in the Scandanavian water. In the lineage of Iceland's Björk and Sweden's Lykke Li comes 19-year-old Norwegian vocalist AURORA, real name Aurora Aksnes. Her debut album  All My Demons Greeting Me as a Friend  is a mostly moody and introspective listen, but you wouldn't glean that from lead single "Conqueror," which has more in common with Katy Perry— who is a fan —than it does with Lorde. A consistent, thumping drum beat runs through the song, punctuated by a chorus full of soaring synths and Aksnes' impassioned vocal delivery. Earlier this year, Aksnes told iHeartRadio that the song was about self-dependence. "You should find the conqueror in yourself first, and be your own hero," Aksnes said. "If you stand strong, then you will stand for a bit longer."
Into It. Over It.  / "Required Reading" / Standards  (2016)
Don't call it an "emo revival" for Evan Weiss , leader of Chicago's Into It. Over It., because he's been here the whole damn time. Pardon this easy description but "Required Reading" from Into It. Over It.'s new album  Standards is also required listening. Composed with plenty of calm (the piano intro and the math rock infused drums and guitars in the verses and bridge) and plenty of storm (the thunderous choruses), "Required Reading" packs a serious sonic punch in only 3 minutes. It'd be a mistake not to mention Weiss' contributions, namely his vocal delivery in the chorus—an anguished yelp that climaxes in time with the instruments, signaling a feeling of both defiance and desperation.
A Tribe Called Quest / The  Low End Theory (1991)
Rap collective A Tribe Called Quest's 1991 album The Low End Theory remains an enduring landmark in the history of hip-hop. Give it the spin treatment in memory of Tribe member Phife Dawg, who died this week at the age of 45 due to complications from diabetes. Over on Pitchfork, 10 lyrics that highlight Phife's prose prowess.
Ravi Zupa, MTHMG - UNDRWD 2, On tripod - 60 x 36 x 24 inches, Gun - 48 x 10 x 8 inches, typewriter components, stapler components, square bar scrap steel, scrap steel pipe, and oak, 2015
Guns are dangerous, and right now the United States is tearing itself apart trying to figure out how to think about these deadly weapons, one side viewing them as rightfully-owned tools and toys, and the other seeking to eradicate them entirely. Colorado artist Ravi Zupa finds something of a middle ground in a new show,  Strike Everywhere , at Black Book Gallery in Denver, that feautures paintings, tarot-like illustrations, custom matchboxes, and an alluring set of sculptural firearms called made from deconstructed typewriters.
The series of typewriter guns, collectively called  Mightier Than , are central to the show. They would be fascinating for their intricate craftsmanship alone, lending the works a steampunk-like feel. Zupa collects them at estate and garage sales, and Black Book Gallery owner Tom Horne helps him collect them on Craigslist. Each one is unique, and Zupa must figure out how to transform its disparate parts into lock, stock, and barrel. "I sit on the floor and spend time doing a reverse puzzle," Zupa tells The Creators Project. "I try to get things apart without doing damage, but that isn't always possible. " Once the typewriter is disassembled, he builds the gun from illustrations in old books and encyclopedias.
Ravi Zupa, Bandolier, laser-etched 300 win mag bullet cartredges, speedball pen nib, section of number 2 pencil, nylon and canvas straps, staples
Perhaps the most alluring aspect of Mightier Than  is its ability to highlight guns as beautiful design objects, with or without the stigma. Zupa relays a story about his young nephew's reaction to the works that explain this concept. At four years old, the boy asked him about the sculptures, and seeking to avoid "the gun talk" with another person's child, he responded, "What do you think it is?" The boy replied, "I don't know. My mom doesn't like them but I know they are beautiful."
This is where Zupa's work is most valuable. It makes the viewer realize that it's ok to view guns as just that. Buckets of money and creative talent are spent streamlining the design for these pieces, which cost hundreds of dollars each. Mightier Than allows viewers to, like Zupa's nephew, appreciate the ways they look while removing their ability to do harm. As indicated by the old adage from which this sculpture series takes its name, "The pen is mightier than the sword," these typewriters and the ideas they represent actually can swallow gun adoration by offering a non-lethal alternative. Zupa says, "I think these sculptures do glorify guns to some degree but they don't glorify violence at all. "
MTSMG - RYL 10 27 x 11 inches Antique typewriter components, stapler components, square bar scrap steel, scrap steel pipe 2016
MTSMG - RYL 9 24 x 12 inches Antique typewriter components, stapler components, square bar scrap steel, scrap steel pipe and oak 2016
MTSMG - U 5 14.5 x 13 inches Antique typewriter components, stapler components, square bar scrap steel, scrap steel pipe, 2016
MTAR - O 1 25 x 9 inches Antique typewriter components, stapler components, square bar scrap steel, scrap steel pipe 2015
MTSMG - O 3 19 x 12 inches Antique typewriter components, stapler components, square bar scrap steel, scrap steel pipe 2016
(L to R) Ravi Zupa, Mahakala Notices He Exists, 24 x 36 Inches, Acrylic, pencil, watercolor, india ink, color ink, oil pastel, block print, silk screen, and found paper, Cradled wood panel, 2016; Ravi Zupa. Opposable Thumbs - Bull Elk, 24 x 36 Inches Acrylic, pencil, india ink, silk screen, and found paper, Cradled wood panel, 2016
Ravi Zupa, Mightier Than, 2016
(L to R) Ravi Zupa, I Can't Breathe, 2016; Ravi Zupa, Radio Raheem, 2016
See more of Ravi Zupa's work on his website.
Related:
Guns and Gore Merge in Bloody Ceramic Sculptures
American Gun Show Exhibition Explores a National Obsession
From Guns To Drums: Pedro Reyes Turns Weapons Of Hate Into Art
3D-Printed 'Liberator' Guns Become a Chandelier Sculpture
Related
Events
DDessin 2016
Venues
DDessin, Cabinet de dessins contemporains
The DDessin Contemporary Drawing Fair returns to the Atelier Richelieu in Paris for its 4 th edition in 2016 from April 1-3 with a lineup of around 20 French and international galleries showcasing drawing in all its forms through the work of emerging and established artists.
Returning exhibitors include BAB's Galerie (Paris), Galerie Céline Moine (Lyon), Collectif Zamaken (Paris), Creative Growth (Oakland) USA, DRM Galerie (Paris), Galerie 3e parallèle (Paris), Galerie KO21 (Paris), LHOSTE Art Contemporain (Arles), Galerie LWS (Paris), Mise en Oeuvre (Paris), Phantom Projects Contemporary (Troyes), and Galerie Polysémie (Marseille).
Galleries participating for the first time in 2016 include Galerie Claire Corcia (Paris), Galerie Cyal (Paris), l'Espace CO2 - La petite collection (Paris), Noorforart Contemporary Gallery (Aix-en-Provence) and Ozenne & Prazowski Gallery (Londres), also (S)ITOR curating differently (Paris).
DDessin 2016 will feature six solo exhibitions showcasing the work of Cristina Escobar (France/Cuba), Mary-Laëtitia Gerval (France), Brigitte Lurton (France), Anahita Masoudi (Iran), Max Neumann (Germany), and Haythem Zakaria (Tunisie).
One of the highlights of the fair will be the exhibition "Regards sur la Planète" (Looking at the Planet) by Eve de Medeiros, founder and director of DDessin, in collaboration with Anne Malherbe, art critic and private consultant, which will bring together works from private collections on the theme of nature and the environment.
Other highlights will include an exhibition of works by previous winners of the DDessin Award, a display showcasing the work of François Réau, a performance based around drawing by the "110 par minute" collective of textile designers, and The Illustrators Corner, which will feature the work of Marie Boralevi, Margot Denvers, Hadrien Durand-Baïssas, and Christelle Téa.
Aedas wins competition to develop vast hi-tech innovation park in china
all images courtesy of Aedas
international firm Aedas has recently won a competition to design the zhuhai hengqin international hi-tech innovation park located at hengqin – one of the newly announced free trade zones in china. the project aims to become a nurturing ground for the hi-tech industry – creating an urban setting for startup and business entrepreneurs. set on a vast plot of land, the scheme will consist of office spaces for business incubators, enterprise accelerators, research and development.
the series of office towers reflect the outline of the mountains and coast
additionally, headquarters supported by a one-stop service centers, public technology platforms, conference and training centers, exhibition space along with retail and serviced apartments will also be incorporated to facilitate a simultaneous working, living community. Aedas' proposal drew influence from the surrounding scenic beauty of hengqin's mountains and sea. the series of office towers reflect the outline of the mountains and seashore with curving and fluid edges. the layout is carefully planned to include a central park with a sunken plaza and water features.
located at hengqin, it is one of china's newly announced free trade zones
Still from Lynn Hershman Leeson's Tania Bruguera: A State of Vulnerability. COURTESY THE ARTIST
Lynn Hershman Leeson has recently enjoyed a late-career comeback. Over the past two years, the feminist video artist has had critically acclaimed solo shows at Modern Art Oxford, Bridget Donahue in New York, and the ZKM Center for Art in Karlsruhe, Germany, and now her work can be seen at the Whitechapel Gallery's much-hyped show "Electronic Superhighway 2016–1966," which surveys the Internet's impact on art. During a recent talk at Brooklyn's Light Industry held in honor of a new monograph of her work, Leeson unveiled a preview of her latest project: a full-length film about the Cuban artist Tania Bruguera. Leeson's documentary is tentatively titled  Tania Bruguera: A State of Vulnerability and will focus on the aftermath of Bruguera's experience in Cuba. Bruguera's political performances have been censored in her home country, where her passport had at one point been confiscated after she joined 40 activists in a protest against Cuba's suppression of civil rights. (Bruguera has since gotten her passport back from the authorities.)Leeson has made two other documentaries:! Women Art Revolution (2011), which is about feminist artists, and Strange Culture (2007), which follows an artist on trial for bioterrorism charges. Both films deal with artists and civil rights, and Leeson explained that Bruguera interested her because her work had been so radically censored. "Artists, and in particular women artists, suffer so much censorship in culture," Leeson said in an interview. "It just seemed like this was something that I could easily help with."The artist Rafael Lozano-Hemmer put Leeson in touch with Bruguera's sister, who then helped Leeson contact Bruguera. Because they felt as though their emails were being surveilled, they met in New York, where Bruguera came up with the idea to see Frank Ochberg, the psychiatrist who was on the committee that formalized the term "post-traumatic stress disorder." Bruguera and Ochberg spoke for 12 hours, and Leeson plans to edit their conversation down to 75 minutes."Tania feels that all of Cuba suffers from post-traumatic stress," Leeson said. "They don't know their rights. They don't know how free they could be." Leeson added that her film will also include other issues related to private and cultural forms of censorship."She said so much in the film about the situation in Cuba that it'll only make it worse for her," Leeson continued. "But on the same note, if it gets seen a lot, it will protect her as well, in a way."Leeson has the first public preview of the work planned for June 8, at Tate Modern—British audience members may be able to give good feedback since some may have seen Bruguera's performances at that museum, she explained. The version shown won't be the theatrical cut, and Leeson said she hopes it will be rough around the edges. "I think now it's really timely, and I don't want some sort of perfect film that takes you 20 years, or even two years, to do," she said. "It should come out right now, and I think the rawness is part of it."
Image courtesy of the artist
Google the word Bunki and you'll find out two things: an era of Japanese history spanning February 1501 to February 1503, and  Bunki , a south London musician and producer. It's the second one that concerns us here, because Bunki is due to releaese his new EP  Turn , the follow-up to last year's self-titled extended play Bunki.
Before that, comes the new single from the EP "Daniel," released on the artist-led Squareglass label which Bunki co-founded and you can listen to below. The song is stripped-back sonic discord that is both mesmerizing and unsettling, with Bunki's MIDI-made synth sounds building and immersing, but never bubbling over. The song comes with a music video by visual artist  Manstrem. For the video, Manstrem used macro recordings of different fluids which the artist then peered at using camera tracking software usually reserved for live-action VFX. 
The software typically tracks three-dimensional images which it determines the spatial coordinates of, so it can map it accordingly and create a digital copy. Manstrem tricked it into tracking the shallow surface of the fluids, and so the attempt to map this 2D exterior caused it to create fizzing, abstract forms as the visual mechanics of the software dance across the liquid, picking out crude and creepy faces in the flow.
Image courtesy of the artist
"Within this fictional digital copy anything is possible," Manstrem tells The Creators Project. "Usually this technique is used to seamlessly integrate special effects into a live-action scene; it's used to create an exact digital copy of a physical camera movements in order to make matching digital renderings. But I like the look of the software interface and the graphics that illustrate the calculations. The markers are like little worms that come together to solve the mystery of the image, and as they do they obscure the image itself and in return they offer another level of abstraction to it. They amplify the action meanwhile they level out the details, much like what happens in any kind of data circulation online, from Facebook feeds to news channels. "
Watch "Daniel" below:
Image courtesy of the artist
You can preorder Bunki's  Turn  EP  here , release date is 8 April on  Squareglass.
Related:
1,250 Paintings Compose a Stunning Dance Music Video
OK Go Drops an Anti-Gravity Music Video
[Premiere] Float Through OVERWERK's "Winter" Wonderland
The April issue of Modern Painters. COURTESY MODERN PAINTERS
Modern Painters , the nearly 30-year-old magazine that's part of the Louise Blouin Media stable of art publications, announced today that executive editor Scott Indrisek will be taking over as editor-in-chief, replacing Daniel Kunitz. Joining him at the top of the masthead, as executive editor, will be Rachel Corbett, who has served as a correspondent for the Art Newspaper since 2013. "We're excited to continue exploring what role an art magazine should actually play in the 21st century," Indrisek said. "Part of that, I think, will involve a more interdisciplinary approach—novelists reflecting on painting; musicians interviewing sculptors—as well as bringing in the voices of working artists themselves. We're eager to produce a magazine that is vital, and engaged, and also represents how it feels to actually spend time in this strange place known as the art world."
Scott Indrisek. COURTESY SCOTT INDRISEK
One of those novelists reflecting on painting will be Chris Kraus, who is joining as a contributing editor. (Kraus has been in the news recently— Transparent creator Jill Soloway is adapting her novel I Love Dick as a television pilot.) Kunitz held the position of editor-in-chief for six years, and this summer HarperCollins will publish his first book, Lift: Fitness Culture, from Naked Greeks and Acrobats to Jazzercise and Ninja Warriors. Corbett also has a book coming out this year, about something slightly more related to the art world: the relationship between Rainer Maria Rilke and Auguste Rodin. Indrisek will take the helm next month, in time to edit the May issue.
The Centre for Fine Arts Brussels , commonly referred to as Bozar , reopened its doors on Wednesday morning following a citywide lockdown after Tuesday's terrorist attacks, reports  Artforum. The museum opened at 10 a.m. "with additional security measures in place," reads the museum's Facebook post.
Visitors trickled in Wednesday, but traffic has since picked up on the museum's second day of re-opening. "We have less visitors for our exhibitions than usual," Bozar press officer Leen Daems told artnet News in an email. "We sense that people are still very shocked. However, today we already had more visitors than yesterday, so we hope we're able to reassure our public with the safety measures so life in Brussels can be back to normal as soon as possible. "
Visitors can expect to go through metal detectors and check in their bags and belongings into assigned lockers, according to museum representatives. The flags at the institution, which famed Art Nouveau architect Victor Horta designed in 1928, remain at half staff.
A number of shows are currently on view, including a selection of Rembrandt van Rijn's etchings in " Rembrandt in Black & White ;" an exhibition dedicated to fellow Dutch artist Theo van Doesburg titled " A New Expression of Life, Art and Technology ;" and a show exploring French artist Daniel Buren's multimedia (and multifaceted) practice in " A Fresco. "
The museum's decision follows a public gathering on the day of the attacks, which found Brussels's citizens inscribing their thoughts with multi-colored chalk on the stock exchange square.
Follow artnet News on Facebook.


Total 51 articles.
Created at 2016-03-25 12:01