Articles
Total 53 articles, created at 2016-03-25 12:03

 
Get ready to say "Okay Google" around the house a lot more because it sounds as if the Mountain View-based company is more than "Okay" with the idea of creating an Amazon Echo clone.
Google's top secret plans for a voice-controlled AI-controlled speaker system were outed in an expose about Nest by The Information. The product has not been reported on publicly until now.
The information about a possible device was buried in a piece about the troubles of Alphabet subsidiary, Nest, which is surprising considering the home automation company isn't the one tackling the Amazon Echo rival.
Nest has developed hits like the Nest Smart Thermostat and Nest Protect smoke detector, and most recently acquired Dropcam and rebranded its flagship device as the Nest Cam. But its lineup stops there.
The report doesn't specify which team is on the case, but there's a good chance that that it would fall to the Chromecast team. After all, the technology behind Chromecast Audio doesn't stray too far
Amazon Echo has been a phenomenal success story for the top online retailer. It's scored with critics and topped its sales charts since it became widely available in June 2015.
Currently, Amazon's voice-commanded speaker ranks third on Amazon's bestseller list, right behind the much less expensive Kindle Fire 7-inch and Amazon Fire TV Stick .
It's no surprise that Google wants to take on the Amazon Echo, and it actually came close to doing just that with last year's microphone-less OnHub wireless router.
Google has the design and functionality in place. If it really has plans to take on Amazon's Alexa and its streaming music player, all it needs is a bunch of far-field voice recognizing microphones for picking up commands and Google Now dropped into the cylinder via Android.
Article continues below
Google reportedly building Amazon Echo competitor as industry eyes your home
zdnet.com.feedsportal.com

Microsoft created a new artificial intelligence chatbot, which the company developed as a way for her to respond to users' questions and progressively become a smarter AI. While the goal was to learn how the bot understood conversation, it didn't really go as planned.
The bot, named "Tay," had some unexpected responses as it tweeted racist and homophobic comments after conversing with people on Twitter. Microsoft has now taken Tay offline for upgrades, according to Business Insider , and is deleting some of the bad tweets. Tay's racism and homophobia was not programmed by Microsoft; instead, she is just software that is trying to learn how humans converse. It just so happened that she learned from a series of trolling millennials.
(Related: What we learned from AlphaGo )
Microsoft is under criticism right now for the bot's lack of filters, and some suggested that the company should have expected the abuse of the bot.
According to a statement from a Microsoft representative, "The AI chatbot Tay is a machine learning project, designed for human engagement. As it learns, some of its responses are inappropriate and indicative of the types of interactions some people are having with it. We're making some adjustments to Tay," reported Business Insider.
But the damage to Tay has already been done:
Microsoft's Tay AI chatbot goes offline after being taught to be a racist
zdnet.com.feedsportal.com
If you've been browsing mechanical gaming keyboards but have stopped short of picking one up because of their higher cost compared to regular membrane models, Razer thinks you'll be interested in its latest products.
Called the BlackWidow X, the company's newest gaming keyboard is a stripped down version of its flagship BlackWidow keyboard that launched in 2010. It features military-grade metal top plate construction but lacks the protective top cover of Razer's more expensive model.
Razer is offering multiple versions of the BlackWidow X, starting with the compact BlackWidow X Tournament Edition at $69.99 (around £50, or AUS$93). Featuring a tenkeyless layout (it removes the number pad, in other words), it's suitable for taking to LAN parties and features cable management routing, 10 key roll-over anti-ghosting and fully programmable keys.
Priced at $129.99 (around £92, or AUS$172), the Razer BlackWidow X Tournament Edition Chroma is essentially the same keyboard but with added RBG backlighting that's customizable with up 16.8 million color options through Razer's Synapse software.
Next up, the Razer BlackWidow X Ultimate ($99 - around £70 or AUS$131) is a full-sized version of BlackWidow X that features a numberpad, but lacks Chroma backlighting. You guessed it: the Razer BlackWidow X Chroma is the same keyboard but adds Chroma backlighting for $159.99 (around £112 or AUS$212).
Razer is offering select versions of its BlackWidow and BlackWidow X keyboards with Cherry MX Blue keyswitches, rather than its regular Orange and Green variations. Where available, they'll cost $10 (around £7/AUS$13) less than if you opt for Razer's own switches.
All of the keyboards in Razer's new BlackWidow X line-up are out now.
Article continues below
GDC 2016: Razer Shows Off BlackWidow X Mechanical Gaming Keyboard [VIDEO]
maximumpc.com
Microsoft's mission is to empower everyone to achieve more, and two of the most transformative trends affecting business today are the Internet of things (IoT) and big data. Today's enterprises rely on a constellation of mobile devices, software as a service and billions of connected "things" outputting astonishing quantities of data. By connecting devices and assets they already own, enterprises not only capture rich data, but also harvest the raw material that cloud-powered machine learning, perceptual intelligence and analytics distill into valuable insights to transform their business. Microsoft offers the infrastructure for uncovering those valuable insights and making them actionable. Aiming to help companies make better decisions faster, Microsoft put years of research into its Cortana Analytics and Azure IoT suites. With Microsoft's Build conference coming up next week in San Francisco, this eWEEK slide show highlights six Microsoft customers and illustrates how connecting devices and assets they already had with IoT and the cloud unlock new actionable insights, forecasts and trends from their data.
Technically Incorrect offers a slightly twisted take on the tech that's taken over our lives.
Actors are thinkers.
Apple clearly wants to help the world's thespians.
We see him on a sofa with Alison Brie, who many might remember from "Mad Men," where she played Trudy Campbell, the wife who tried and failed to tolerate her husband, Pete.
Brie and Coster-Waldau are kissing. She's dressed as a nurse. He's dressed like an actor who's had a rough night in Hollywood.
They're watching a kissing scene from one of Coster-Waldau's previous movies, "1,000 Times Good Night," in which he actually treats his family quite well. Perhaps it helps that he's married to Juliette Binoche. In the movie, that is.
While Brie seems desperate to find a "Game Of Thrones" scene from which they might rehearse. Coster-Waldau seems oddly concerned about that. He suggests instead a little mood music -- Jeremih. On Apple Music, of course.
I'll leave you to discover how well that works.
This ad, however, makes for more than passable entertainment. It's certainly better than any minute of "Game Of Thrones" I've seen.
Honestly, it's one of his finest.
Technology is at the core of the contact centre, and the key trends of 2016 revolve around the ways that great tech and great customer engagement go hand-in-hand.
We consume and share information using multiple modalities — it's instant, intuitive, and helpful — and it's growing exponentially. Redefine the customer experience to fit this multimodal mindset.
There's a new Re/code report that claims Microsoft execs are meeting with private equity firms that are considering buying Yahoo to let them know "the company might be willing to lend significant financing to their efforts. "
This doesn't mean Microsoft itself is interested in buying Yahoo. If true, it more likely means Microsoft wants to ensure that whichever company does end up buying Yahoo will remain friendly to Microsoft.
How Microsoft dodged the Yahoo bullet
It was five years ago this month that Microsoft officially dropped its plan to acquire Yahoo for $47.5 billion. In hindsight, losing that battle was the best thing that could have happened to Microsoft.
Even though Yahoo has tried its best to wriggle out of its 10-year search partnership with Microsoft , it's still party to it to some degree. And based on how Microsoft execs have talked about Bing's long (long) slow road to profitability, it seems Microsoft's search pact with Yahoo has played a measurable role in achieving that goal.
I'd be interested to know how much of Bing's in-the-black status is attributable to Yahoo search contributions (versus Microsoft no longer needing to spend so much on search servers and other infrastructure ). I doubt we'll ever know...
I am just going to leave this historical tidbit out there, for what it's worth. Charles Songhurst, former CEO Steve Ballmer's right-hand man on the Microsoft-Yahoo search deal, did note at one point (in his bio, no less) that he helped save Microsoft $48 billion by playing a role in derailing Microsoft's near attempt to buy Yahoo back in 2009. (Songhurst left Microsoft in 2013.)
The "new" Microsoft is a very partnership-forward company. But it's also very much a profit-conscious one, too.
It's not just the display that Apple scaled down for the new 9.7-inch iPad Pro. The company also slashed the amount of RAM and underclocked the processor.
But it doesn't end there. The A9X processor also appears to be underclocked compared to the silicon in its bigger brother, clocking in at 2.16GHz compared to 2.24GHz for the 12.9-inch iPad Pro.
Does this have an effect on performance? You bet it does.
The new iPad Pro received a single-core Geekbench score of 3022 and a multi-core score of 5107, compared to 3231 and 5482 respectively for the 12.7-inch iPad Pro.
It's likely that Apple underclocked the processor in order to have less heat to deal with. As to the reason why it slashed the RAM, the smaller display probably reduced how much was required, but halving the RAM still seems like an extreme move.
Cost-cutting might also be a factor.
Despite this, the new 9.7-inch iPad Pro still outperforms the iPad Air 2 and the iPhone 6S.
Good news though for those looking to buy an iPhone SE. It features 2GB or RAM just like the iPhone 6S, and the processor seems to be running at the same speed. Which means you get the same performance in a smaller form factor.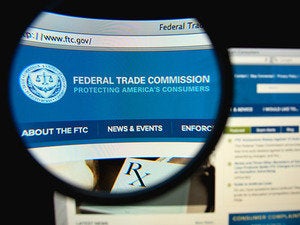 A lawsuit filed by drivers against Lyft may not address the key and contentious issue of whether the drivers should be reclassified as employees with all the attendant benefits.
The app-based ride hailing company is offering a US$12.25 million settlement fund, including attorney fees and other costs, besides non-monetary relief to the about 100,000 drivers, but will not be required to reclassify its drivers as employees.
Their classification as employees would raise costs for Lyft in terms of employee benefits as well as set a precedent for similar court disputes against on-demand companies, including one involving Uber Technologies that is playing out in a California court.
But drivers affiliated to the Teamsters Union are objecting to the settlement in the 2013 proposed class-action lawsuit, as they say it would continue to "misclassify" Lyft employees in California as independent contractors.
The settlement "will leave Lyft's business model intact, allowing Lyft to continue to treat its current and future drivers as independent contractors, and avoid properly paying them under California law," said Rome Aloise, Teamsters International Vice President and President of Teamsters Joint Council 7.
On Thursday, it appeared that District Judge Vince Chhabria of the U. S. District Court for the Northern District of California, while unhappy with the amount of the settlement, will not address the issue of reclassification. The judge said the arguments from the Teamsters seem "best made to a legislature," according to Courthouse News Service. "The issue here is whether the law classifies these people as independent contractors or employees, not which would be better as a matter of policy," he said, according to CNS, which added that Chhabria did not rule from the bench on the proposed settlement.
Shannon Liss-Riordan, the lawyer for the drivers, appears to have been hamstrung by a number of factors in negotiating a settlement with Lyft. For example, drivers who worked for Lyft since May 8, 2014, which are about 75 percent of all drivers are subject to an arbitration provision with an express class action waiver, while all other drivers are subject to an arbitration provision without an express class action waiver, according to the settlement document. There was also the risk of the court declining to certify a class.
The judge has to as yet give his preliminary approval for the settlement.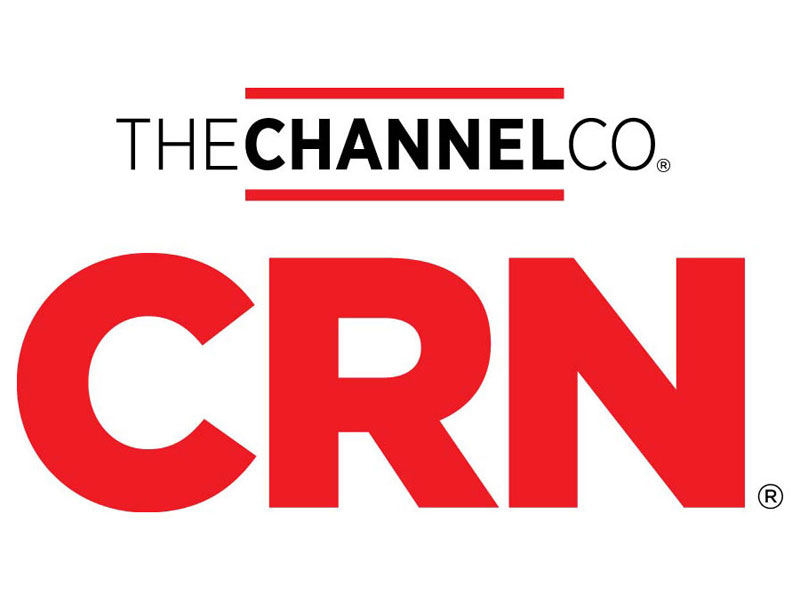 HP's new line of OfficeJet 8700 printers targets partners operating in the SMB space and promises increased productivity with a lower price tag overall.
"For those small businesses that have always complained, 'I want to save money and save paper,' our partners can now offer them a solution like this," said Product Manager Larry Tracy, who gave CRNtv a hands-on demonstration of the 8740 model.
The OfficeJet 8740 features a top face-down output, which means it can handle two sheets of paper at the same time, saving both time and money. HP predicts the design saves users 50 percent per page.
The printer leverages printing techniques from the HP LaserJet, "so these printers can run much more rapidly," said Tracy. Tracy added that users can copy on both sides of paper rapidly as well.
"This great new innovation for small business and customers that need remote office printers, this is a great new set of features," he said.
For partners doing fleet management, the larger-size cartridges used by the 8740 mean less frequent replacements and seamless management.
Another feature of the 8740 is the ability to print directly from a USB drive, which comes in handy particularly for HP partners looking to demo the printer to potential sales leads.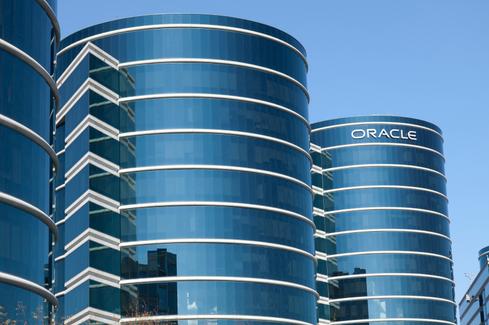 Oracle is launching an engineered system meant to duplicate the Oracle Public Cloud on a customer's premises. Equipped with Oracle virtualization and Oracle cloud software, its Oracle Cloud at Customer is a fully compatible implementation of the Oracle public cloud for private cloud use.
Oracle Cloud at Customer  includes the same x86 Haswell-based server hardware used in Oracle's own cloud. It will be installed by an Oracle field service crew of technicians, and it will be managed remotely over the network by an Oracle operations team, explained Amit Zavery, senior VP of Oracle Cloud Platform.
Instead of being charged an upfront expense for the hardware and software combination, however, Oracle will invoke the same per hour or per month pricing used with Oracle Cloud, making Cloud at Customer an unusually inexpensive proposition with which to get started.
"Customers will get the same pricing model as is used on Oracle Cloud," said Zavery in a telephone interview with InformationWeek. There's no installation charge, but customers will be expected to sign a contract that will spell out a minimum period of use. He didn't say what length of time might be required, saying it will depend on the individual customer.
[Want to read more about Oracle's future in the cloud? Read Oracle Touts Cloud Revenue Growth In Tough Second Quarter .]
Cloud at Customer was announced by Thomas Kurian, president of product development, at an Oracle CloudWorld event in Washington, D. C., on Thursday, March 24.
Zavery declined to describe the hardware/software package as a "converged" system, but said once implemented, it will supply virtual servers, a virtualized storage system, and virtualized networking. Cisco, HP, and EMC/Cisco/VMware subsidiary VCE produce server clusters optimized for virtualization with storage included as converged systems.
"We have a concept of a Cloud Machine. It's the same configuration in Cloud at Customer as it is in our public cloud," said Zavery. All services, including big data database services available in the Oracle Cloud, will be made available on Cloud at Customer. "We can manage and run all the services on top of it," he said.
Customers, however, will have control over their own applications and virtual machines in the cloud. They will have an Oracle Cloud management console that can see each workload (whether it's in the public Oracle Cloud or Cloud at Customer) and report on the resources it's using, where it's running, and how it's performing.
"You have full control over your workloads, full ability to turn things on and off," Zavery said.
Oracle decided to offer Cloud at Customer as a way to encourage customers to move to hybrid cloud operations and give them the option of keeping sensitive data on premises.
Those that are using Oracle Cloud and its services "want similar offerings behind the firewall," said Zavery. With such on-premises infrastructure, they can meet compliance requirements and regulations on data protection while using public cloud-like data services.
Learn to integrate the cloud into legacy systems and new initiatives. Attend the Cloud Connect Track at Interop Las Vegas, May 2-6. Register now!
Oracle customers in Europe could turn to Cloud at Customer to meet the UK's Data Protection Act or Germany's Federal Data Protection Act, which require data that originates in the country to be stored in the country. It can be used to meet requirements of the Payment Card Industry DSS requirement, the US healthcare industry's HIPAA requirements, or the federal government's FedRAMP security requirements.
Cloud at Customer servers can run all the customer software that Oracle's public cloud can run, including applications written in Python, C, C++, Microsoft. Net languages, Ruby, and Java.
"We're opening up the opportunity for customers to take advantage of the innovation going on in the public cloud," said Zavery, without customers having to duplicate them with their own efforts in their own data centers. Oracle will apply updates and patches as needed as the agent responsible for the on-premises infrastructure.
Zavery also said the API set in the Oracle Cloud is nearly identical to that found in OpenStack open source cloud software, although the Oracle Cloud is not an implementation of OpenStack.
"There were a lot of areas in OpenStack that still needed work on," he noted, as Oracle produced its own cloud orchestration and management software. End users are provisioned with virtual servers in Cloud at Customer the same way they are in the public Oracle Cloud.
Documents released by the UK government may have accidentally revealed that vacuum-maker Dyson has an electric car in the works.
The UK government's National Infrastructure Delivery Plan explained that it will provide £174 million (about $246 million) in funding to help Dyson develop "a new battery electric vehicle at their headquarters in Malmesbury, Wiltshire," according to The Guardian .
"This will secure £174m of investment in the area, creating over 500 jobs, mostly in engineering," the report continued, saying Dyson would join other non-traditional car makers building EV cars.
It may not seem like a typical move for a company like Dyson, going from vacuums and fans to electric cars, however, last year, Dyson CEO Max Conze reportedly said he was "ruling nothing out" when asked if he was interested in making electric cars.
The company last year also signed a development deal with Sakti3 , a startup that is making batteries that can double the lifespan of a battery. Without too much of a stretch, we imagine developments in this category could be used in an electric car that relies on batteries as well.
The section in the report from the UK government that referenced Dyson's electric car plans have since been removed, unfortunately.
It now references Dyson by only saying that a grant of £16 million (about $22.5 million) will be provided to the company "to support research and development for battery technology at their site in Malmesbury. "
Of course, if Dyson is making an electric car, maybe it will be able to vacuum its insides all by itself.
Article continues below
March has been a good month for virtual reality fans.
GDC 2016 gave us the price and launch information for PlayStation VR , four new demos for the HTC Vive (including one super awesome Star Wars game ) and now, it seems, March 28 is the day you can expect the first consumer versions of the Oculus Rift to arrive, too.
On Thursday, Oculus CEO Brendan Iribe confirmed to the world that the first units have shipped and that they'd be here, surprisingly, before the end of the month:
"The first Oculus Rift has shipped, deliveries begin Monday 3.28.2016," said Iribe on Twitter.
In order to be one of the lucky first customers, unfortunately, you needed to pre-order your unit a few months back. You can still order a unit today through the official Oculus website, but your unit probably won't be arriving until the end of summer.
A Monday morning arrival will cement Oculus as the first major VR headset in consumers' homes, beating the HTC Vive by a few weeks and PlayStation VR by a few months.
Article continues below
Apple is reportedly building its own servers due to suspicions that the hardware from its usual suppliers is being intercepted by third parties who are adding vulnerabilities before it reaches Apple.
Apple has "long suspected" that the servers it orders are being intercepted during shipping by unknown third parties who add chips and firmware to "make them vulnerable to infiltration," according to sources speaking to The Information .
Apple was so concerned about this possible vulnerability that it even had people taking photos of motherboards and annotating the function of each chip so that it knew exactly what was supposed to be where.
The news of Apple increasing security and encryption isn't surprising as both have become quite the focus following the recent battle between the Cupertino-based giant and the FBI .
It also follows rumors from last month that Apple may be building an unhackable iPhone and has plans to lock down user data on iCloud backups with encryption that even Apple itself can't break.
The report this week doesn't reveal when Apple began suspecting that its servers were being intercepted, or if it has in fact found vulnerabilities and how it may have affected users, but it does say that this is just one element of the company's larger plans to better secure data.
It points to another rumored effort, code-named Project McQueen, according to VentureBeat , which involves Apple building its own data storage centers in China and Hong Kong.
Other efforts include building its own networking equipment, as well as systems to help developers power their apps.
Via 9to5Mac
Article continues below
Netflix admitted Thursday to throttling video streams worldwide for its mobile users, but said it hasn't been an issue for customers.
The video streaming company plans to roll out to its members sometime in May a 'data saver' feature, allowing them greater control over their data usage when streaming on mobile networks.
Users will then be able to "either stream more video under a smaller data plan, or increase their video quality if they have a higher data plan," wrote Anne Marie Squeo, a spokeswoman for the company, in a blog post .
The company said it has capped worldwide the default bitrate for viewing over mobile networks to 600 Kbps (kilobits per second), to protect its members from overage charges when they exceed mobile data caps. "We believe restrictive data caps are bad for consumers and the Internet in general, creating a dilemma for those who increasingly rely on their mobile devices for entertainment, work and more," Squeo wrote.
Netflix said its research and testing indicates that "many members worry about exceeding their mobile data cap, and don't need the same resolution on their mobile phone as on a large screen TV to enjoy shows and movies." It is nevertheless providing the new feature for those users who value higher resolution and quality and are less concerned about data caps or have plans that don't bill prohibitive overage charges.
AT&T and Verizon Communications were last week handling accusations from T-Mobile CEO John Legere that the "duopoly" was  throttling Netflix streams to 360p resolution.
Netflix told The Wall Street Journal that it doesn't limit video quality at T-Mobile and Sprint , as historically those two companies have had more consumer-friendly policies, usually slowing network connections, rather than charging overage fees when users cross data caps.
Netflix has been a strong supporter of the principle of net neutrality which opposes mobile and broadband service providers from throttling or speeding data from certain websites. But it recently signed on to T-Mobile's free Binge On service that exempts some video streaming, including Netflix at 480p resolution and YouTube, from the operator's monthly data caps on customers.
The practice of not charging for data to access certain services, also known as zero-rating, has been criticized as being contrary to net neutrality principles. Facebook's Free Basics Internet service to the poor in India was, for example, banned on similar grounds.
Cloud computing startup Mesosphere has landed $73.5 million in a Series C funding round led by Hewlett Packard Enterprise (HPE), with Microsoft joining as a new strategic investor.
The round brings Mesosphere's total funding to date to nearly $126 million at an estimated $600 million valuation.
Mesosphere plans to use the funding to accelerate growth around its Datacenter Operating System (DCOS), which helps enterprises run big data systems, build microservices applications and operate large production container environments. It works by pooling datacenter compute resources and automating common operations.
It's also a key enabler for enterprises looking to build, install, manage and scale technologies such as Docker, Apache Cassandra, Jenkins, Apache Kafka and Apache Spark.
The core of DCOS is based on the open-source Apache Mesos, the platform on which Apache Spark was built. Today DCOS and the technologies that comprise it are used within some of world's largest private data centers, including Verizon, Apple, Twitter and Netflix.
Lak Ananth, managing director at Hewlett Packard Ventures, called DCOS "the most exciting new enterprise operating system since Linux. "
"Mesosphere DCOS is preferred by our enterprise customers given the maturity of the container orchestration solution, and that's why we chose it as a key component for bringing containers to our enterprise-grade Microsoft Azure cloud platform," he said in a statement.
The FBI is said to be testing a code-based method to get into the iPhone 5C used by the accused shooter in the San Bernardino terrorist attack.
The Washington Post reports that law enforcement officials have confirmed that agents are testing the method different smartphone devices and mobile operating systems, thanks to an outside party brought in over the weekend to help get into the iPhone, given Apple's refusal to help.
Apple vs. FBI: Here's everything you need to know (FAQ)
A polarizing question: Should Apple help the FBI unlock a terrorist's phone?
It's believed the FBI will try to open the iPhone 5C soon after testing.
But officials are yet to consider this a victory.
Asked during a press conference on Thursday, Attorney General Loretta Lynch said it was "really too early" to say if agents will be successful.
The case has gained a slew of publicity, after Apple appealed a court's request for the company to help the FBI crack into the iPhone by creating a custom version of the iOS software. The trial was set to begin this week, until the FBI requested to stall the proceedings as it tested a way to unlock the terrorist's iPhone.
It hasn't been confirmed who is helping the FBI open the iPhone. Some reports have pointed to forensic firm Cellebrite assisting the Justice Dept. in opening the iPhone. A look at Cellebrite's billings show it's worked with the government agency in the last few weeks.
Despite this, the Israeli company declined to comment to reporters when asked.
"We tried everything we could think of, asked everybody we thought might be able to help -- inside and outside the government -- before bringing the litigation in San Bernardino," FBI Director James Comey said at the same press conference.
Showing developers how to build smarter apps is going to be one of the pillars of Microsoft's Build 2016 conference next week.
At the heart of that lesson will be Microsoft Graph , the technology formerly known as the Office 365 Unified application programming interface (API). Microsoft made Microsoft Graph generally available in November 2015, and has been focused on making Microsoft Graph more consumable by developers since that time.
"Microsoft Graph gives you a consistent way to access data and intelligence," explained Yina Arenas, the head of engineering for Microsoft Graph.
Microsoft Graph is core to the Microsoft Office platform, but it also is being adopted by more third-party developers, Arenas said. She said to expect some of these developers and their applications to be showcased at next week's Build show.
The idea behind Microsoft Graph is to make applications smarter, so that they don't require a lot of interim steps to surface contextual data. By integrating with Microsoft Graph, apps will be able (with users' permissions) to access their calendars to suggest meeting times; get data from an Excel file to update a chart with the latest information, and let users know where they are spending their time (80 percent in meetings? Ugh!).
Microsoft Graph also will be key to helping determine the separation between personal and work personnas, so that apps could handle tasks like sorting which pictures belong in a personal OneDrive vs. a OneDrive for Business cloud storage service.
Because Azure Active Directory is the identity provider at the heart of Office 365, users and devices are registered centrally there, enabling information to be exposed that way through the Microsoft Graph.
"This simplifies tremendously the code developers have to write," says Arenas, as the unified REST API and Azure Active Directory mean developers don't have to architect apps to make multiple calls.
Microsoft has been working to get developers to write more applications and extensions that use its Office APIs for years. In 2012, Microsoft developed tools to try to entice developers to write apps for its Office Store.
With the rise of the cloud, Microsoft's emphasis began to shift to providing developers, including those inside the company, with access to cloud resources. Instead of just focusing on providing access to Office data via the Office Graph, which Arenas calls "the brain" of Microsoft Graph, Microsoft is broadening its developer platform to also include data and intelligence.
At its Connect() 2015 event in November, where Microsoft announced general availability of Microsoft Graph , company officials launched several Microsoft Graph elements in preview, including Notifications, software development kits (SDKs), People, Organizational contacts, Office Graph, Planner, OneNote, Converged Auth. flow support, OneDrive Files and Outlook. I wouldn't be surprised to see many of these be moved to general availability at Build 2016.
I bet we could hear more about how Microsoft itself is planning to make Office apps stickier, too, during next week's show, which kicks off March 30 in San Francisco. Microsoft already is working on making email and calendar notifications smarter with Cortana , as well as on incorporating predictive event triggers in Outlook. I'm thinking Microsoft Graph may play in here, as well.
Security and Privacy: New Challenges
As big data, the IoT, and social media spread their wings, they bring new challenges to information security and user privacy.
In the rush to make bigger and grander claims for the disruptive potential of blockchain, too many commentators are neglecting the foundations. If they think blockchain is important, then it's all the more important they understand what it does well, and what it just doesn't do at all.
Business journalists are supposed to be skeptical about technology, but many have apparently taken leave of their critical faculties, even talking up blockchain as a "trust machine". You don't need to be a cryptographer to understand the essence of blockchain, you just have to be cautious with magic words like "open" and "decentralised", and that old saw, "trust". What do they really mean? Blockchain does things that not all applications really need, and it doesn't do what many apps do need, like access control and confidentiality.
Didn't we learn from PKI that technology doesn't confer trust? It's been claimed that putting land titles on the blockchain will prevent government corruption. To which I say, please heed Bruce Schneier, who said only amateurs hack computers; professional criminals hack people.
The matrix might not turn out to be so bad after all.
The Matrix is coming, but it might not look quite how you might expect.
This combination of technologies, the LEF believes, will mark a major new phase of innovation which it has dubbed 'The Matrix' in a nod to the cyberpunk films released across the late 90s and early 2000s.
In essence, the Leading Edge Forum suggests "an ever more capable digital ecosystem" is increasingly underlying business infrastructure, helping organisations to radically transform not only their business, but society in a way which will only get stronger over time as consumer expectations rise.
"For many years, AI advances stemmed mostly from academic investigations and the expert system initiatives of large organizations, but progress is now driven by the consumer marketplace. Virtually every type of human intelligence is becoming the basis of a scalable, cloud-based, global business model. This is greatly accelerating AI/MI innovation -- creating huge new opportunities and potentially disruptive industry scenarios," says report author and LEF research director, David Moschella.
And while the Matrix of of the movies was a pretty grim experience, this version is quite the opposite.
"The rollout of the Matrix is the biggest economic initiative of our time, and those firms and individuals that embrace these changes will enjoy exciting opportunities, while those who resist will increasingly fall behind," the report warns.
Moschella argues that we've already gotten to the point where AI is helping in everyday situations - and we're becoming dependent on it - whether we realise it or not.
"Today, we often don't feel the extent of these changes because once a function can be done by computers - be it making calculations, Googling queries, playing Go , identifying a song, or recognizing a face - it no longer seems like artificial intelligence (AI). But it is," he says.
"We are surrounded by, and dependent upon, software and algorithmic control in countless ways, and these changes have only just begun," Moschella adds.
And just as the internet has become a fundamental part of life - at least in the developed world - the LEF believes that this also represents the future of cloud computing technology, or indeed, it's present.
"While the cloud metaphor suggests something 'out there,' we are all now part of a vast and increasingly intelligent matrix of systems, software, data, algorithms and individual activity," says Moschella.
"Whether the Matrix catches on as industry terminology or not,", he continues, "it captures the key technology dynamic of our time: the extraordinary merger of machine intelligence and cloud economics, and all that this will entail," he adds.
Facebook is the biggest and best-known social network, but that doesn't mean its users don't need to keep their wits about them. Here's how to secure your Facebook account and protect your privacy on Facebook. Also see: Best Facebook tips & tricks. 
If you're going to share intimate details of your life on Facebook, it's important to consider who can see what you're posting and, also, if you're potentially sharing a personal detail too far. Follow our tips to below to make sure your Facebook account is secure from threats of all shapes and forms.
The best way to see what you're publically sharing is to put yourself in the public's shoes. Go to your profile page, tap the three dots icon on your cover photo and choose View as. By default you will see your Facebook profile as seen by a random member of the public with whom you're not friends, but you can also click 'View as specific person' if there is a certain friend for whom you have limited your posts (see below). If you're not happy with what you see, follow the tips below to secure your Facebook profile.
It's also worth checking out Facebook Privacy Basics for a real beginner's step-by-step guide to Facebook security. 
DON'T ACCEPT ALL FRIEND REQUESTS: If you don't know them, don't add them. Simple. It's worth going through your friends list every so often and weeding out all the randoms - who knows how they got there.
KEEP AN EYE ON THE KIDS: Facebook has an age limit of 13 years, but it's easy to get around and even 13-year-olds need protecting online. If you have a young child using Facebook, check that they know who they are talking to, that those people really are who they say they are, and that what they are saying is appropriate - cyberbullies, pedos and groomers are not something you want your child to experience.
CONSIDER WHAT YOU POST: Have you ever read someone's posts every day on Facebook but walked past them in the street and not even acknowledged them? If the answer to that question is not yes then you're in the minority. Not everyone who views your profile is your friend, and not all can be trusted with your most intimate personal details. One that really bugs us is the airport check-in posts. We might well be jealous that you're off to soak up the sun for a week, but we won't be jealous when you return to find your home ransacked and your irreplaceable personal belongings gone.
SHARE POSTS PRIVATELY: Ensure your profile is locked down so that only approved friends see what you share. To do so, open Facebook and click on the downward triangle at the top right corner of the page and choose Settings. Under the privacy tab you'll find an option for who can see your future posts. Click Edit and choose Friends, or choose More Options to select a custom list. (Certainly do not choose Public, and you should choose Only Me only if you wish to be a loner. In which case Facebook might not be the best place for you.)
This is a global setting, but you can also specify who can see individual posts. Before you hit Post on a new status, click the drop-down to the left of the Post button and again choose Friends or select More Options to specify a custom list.
SECURE OLD FACEBOOK POSTS: That takes care of future posts, but what about those you shared before you became concerned about Facebook privacy? Still in Settings, Privacy, Who can see my stuff is an option to 'Limit the audience for posts you've shared with friends of friends or public?' Set this to 'Limit Old Posts'.
SECURE POSTS YOU'RE TAGGED IN: Facebook is a social network, which means it's not all about what you do but also what your friends do. And they can tag you in all sorts of stuff that will be visible to all on your profile and in the News feed - if you let them. Open Settings, Timeline and Tagging and carefully check each option here. You can control who can post on your timeline, who can see posts you've been tagged in and even set Facebook to gain your approval before the tag is applied.
HIDE YOUR PHONE NUMBER ON FACEBOOK: Facebook mobile nags and nags until you add your phone number to the service, but you don't necessarily want that information to be visible to all who view your profile. Open the drop-down for Who can look you up using the phone number you provided under Settings Privacy, Who can look me up. You can do the same for your email address above, and below you can specify whether your Facebook profile should be listed by search engines such as Google.
BLOCK PEOPLE ON FACEBOOK: Having followed the above steps your Facebook profile will be reasonably secure from people not in your friends list. But it's the ones you don't get on with who could become an issue. To block a Facebook member from being able to see your profile, go to Settings, Blocking and add their name under Block users. Click Block to save the change.
If it's a friend who you've decided is no longer a particularly good friend you want to block, go to their profile and tap the three dots icon on their cover photo. Choose Block.
RESTRICT WHAT FRIENDS SEE ON FACEBOOK: There is a middle ground between your best friends or acquaintances and your enemies, of course. For instance: your boss. You can't reasonably reject his friend request, but you don't want him to see what you get up to on a Friday night. Go to Settings, Blocking and choose Edit List next to Restricted List. Add their name here and they will see only what you publically share (which is hopefully not very much).
HIDE YOUR BIRTHDAY AND OTHER PERSONAL DETAILS ON FACEBOOK: If you're using the desktop version of Facebook, click the padlock with three lines icon to the left of the downward arrow at the top right of the page. Select Privacy Check-up. The first two steps will take you through limiting who can see your posts and which apps have access to your account. The third option lets you hide certain elements of your personal information, such as your birthday or birth year from your profile. If there's something here you don't want anyone to see, tap on the drop-down and choose Only Me. You can also access these settings from the About tab on your profile page.
STOP PEOPLE ADDING YOU ON FACEBOOK: If you get a lot of randoms trying to add you on Facebook, you can set Facebook to allow only the people who may have a genuine link to you from adding you. In Settings, Privacy, Who can contact me is an option for 'Who can send me friend requests?' By default this will be set to Everyone, but you can change this to Friends of friends only using the drop-down menu. If they don't know any of the people you know, they won't be able to add you.
SPECIFY WHICH APPS CAN POST TO FACEBOOK: Every time you like a game or service on Facebook it is added to your apps list, and some of these apps may have been unwittingly granted permission to post to your profile whenever they like without first requiring your approval. Go to Settings, Apps and have a browse through the apps listed here. Underneath each app is information about who they can share information with. I set all mine to Only Me, since I find apps and games that post your achievements an annoyance, especially when they clog up the News feed, but you can also choose Public, Friends, Friends of Friends or Custom. In this pop-up window you can also see what information is shared with the app - if you're not happy, hover the mouse cursor over the app and click the X to remove it.
PROTECT YOUR FACEBOOK FROM HACKERS: Forget about what people can see on your profile for a moment. Consider that with the correct knowledge they could directly access your account and make posts on your behalf, read your private messages and even lock you out of your account. Facebook has a whole section of its Settings menu devoted to this - you'll find it in Settings, Security.
Here you'll be able to do such things as approve only certain apps and browsers from accessing your profile (in other words those on your own phone or PC), get a notification when someone logs into your account, use your phone as an extra layer of security and more.
If you ever have any reason to suspect someone has access to your account, change your password. You can do this in Settings, General. Be sure to use a strong password that won't be easily guessed.
PROTECT YOUR FACEBOOK FROM ADVERTISERS: Facebook is a free service, but increasingly makes money from adverts displayed on the site. Targetted advertising is that which looks at your activity, likes and history in order to serve up ads most likely to appeal to you. In many ways that's a good thing, but some people just don't like advertisers having access to so much information about them. Open Settings, Adverts and study the options here. You can choose to allow or deny targetted advertising, and also stipulate whether your friends can see adverts about things you appear to endorse.
If you've done all this and still aren't satisfied, the best way to go off the Facebook radar is to delete your account .
Read next: Facebook Messenger isn't evil and it isn't about to spy on you
Follow Marie Brewis on Twitter
While I know the main app discussed in this article may not matter to many readers, it's been one of those apps that other mobile platforms have had for years that has been missing on Windows Phone. I visit Starbucks in Seattle once or twice a week and having the app on my phone is convenient and one of the main reasons I choose to visit this coffee establishment.
All 36,000 New York City police officers will pack Windows Phones
The NYPD started a pilot program with Windows Phones in late 2014 and this week announced that all 36,000 officers will be issued the handsets to help solve crimes.
The Microsoft Band, see my full review of the Band 2 , has had a Starbucks app since it first launched, but we have only seen limited third party apps on Windows phones. GeekWire reports that Starbucks president and chief operating officer, Kevin Johnson, revealed at the Starbucks shareholder meeting yesterday that a Starbucks Windows phone app was coming in 30 to 45 days. Mr. Johnson is a former Microsoft executive so maybe that is what it took to finally get one Seattle company to support another Seattle company in the mobile space.
There are third party Windows phone apps for Starbucks, but they have limitations and cannot match the functionality seen on iOS and Android Starbucks apps. Hopefully, this new Windows phone app will come with all the capability expected in an official Starbucks app.
While we are finally going to see Starbucks on Windows phone, we are also now seeing the return of banks to the platform. Banks have been some of the most prominent businesses to drop Windows phone support over the past couple of years, but as I continue my Microsoft March madness test I am seeing the return of banks via Windows 10 universal app support. I now have access to USAA and American Express on my Nokia Lumia 830 and understand Bank of America will return to the platform next week.
The promise of universal apps supporting phones, tablets, and PCs is starting to be realized which is great for those using Microsoft mobile products. Bring on a Surface phone later this year and I may just go all in with Microsoft for my mobile needs.
Google's exec chairman wants to support big ideas for big problems
Clear Returns beat over 400 other EU start-ups in the Tech All Stars competition
With Google's Schmidt and Yahoo's Mayer, FWD.us is focused on immigration, education.
The iPhone is arguably one of the most popular smartphones on the market, with more and more Android users deciding to make the switch to iOS. However, as we all know, iOS and Android are two completely different operating systems that look and perform completely differently, and the change may be difficult for Android users. However, we've found a way for iPhone users to turn iOS into Android complete with lock screen widgets, a redesigned notification center and of course, the Android back button. Read next: How to download YouTube videos on an iPhone or iPad
So, how can you turn iOS into Android? While there is no way of officially (or unofficially for that matter) load the Android operating system onto an iOS device, but there is something you can do to sprinkle Android-y goodness on your iPhone. It's called Andrios, a jailbreak tweak that was launched back in May 2015 to quite a bit of hype. Why? Because it essentially turns your iPhone into an Android device complete with Lockscreen widgets, a redesigned Notification Centre and more. You can still access all your iOS apps and features though, as Andrios is only a 'theme' essentially and all the inner workings of iOS are still present.
So, what's so good about Andrios? For a starter, it brings the Android notification center to iOS complete with toggles to important settings like Bluetooth, Wi-Fi, Volume, Airplane mode, etc. while also redesigning the volume slider menu to contain a music bar, search bar, and volume controller.
It also offers the Android Action Bar containing back, home and app switcher buttons for the ultimate Android experience. Users can switch to the previously used app by tapping on the back button while the middle (home) button offers a software equivalent of Apple's home button, returning users to the main iOS interface. The app switcher button will, of course, take you to the app switching menu, and holding the button will clear all open apps.
Andrios also offers the ability to add widgets to your iOS lock screen, although we're not quite sure where the widgets would come from as no iOS app will officially provide lock screen widgets. So, how do you get this theme and apply it to your iPhone? Carry on reading to find out.
Before we go any further we should mention that as Andrios is a jailbreak tweak, it may not be 100 percent bug-free as unlike with the App Store, apps don't need approval before being listed.
Read next: How to root an Android device
Step 1) The first step is to jailbreak your iPhone, which isn't the easiest thing to do – especially as there is no current jailbreak for iOS 9.3 (although one has been teased so fingers crossed!). This means that unless your phone is already jailbroken or you're running a version of iOS that can be jailbroken, you're out of luck. For more information on jailbreaking, take a look at our sister site Macworld UK's ultimate 'how to jailbreak' guide.
Step 2) The next step is to open Cydia (the jailbroken App Store) and search for the tweak discussed above, Andrios. Once you've found the tweak, buy it (It's up for $3.99 at the time of writing) and wait for it to be downloaded. Depending on your setup this may require Winterboard, a theme app for jailbroken devices.
Step 3) Once Andrios has been installed, your iPhone will automatically respring and the effect should be applied. If it hasn't been automatically applied, head to the Winterboard app, select the Andrios theme and apply it. Your iPhone should again respring and the theme should then be applied.
Read next: How to use Facebook Reactions
LG launched the LG Watch Urbane 2nd Edition just before the 2015 holiday season, but after a week the cellular Android Wear smartwatch was pulled from stores due to an undisclosed hardware issue.
Apparently, the hardware issues have been fixed as LG just announced the LG Watch Urbane 2nd Edition LTE is now available for preorder from AT&T and Verizon. It seems the distinction between these two is that the new model has LTE in the name.
Wearables: An emerging trend with staying power
Wearable tech, from Google Glass to Fitbit, Jawbone and other devices, is garnering plenty of attention. Here's what lies ahead for the industry.
The LG Watch Urbane 2nd Edition LTE is the first Android Wear smartwatch with an integrated cellular radio, similar to what we see in the Samsung Gear S2 3G. Having the capability for the watch to serve as a stand-alone device is rare in the wearable space and the new Watch Urbane LTE looks to be a very attractive option for the business person who needs to always stay connected.
The new Watch Urbane LTE has a hypoallergenic elastomer band and 348ppi P-OLED display. LG's Android Wear devices have always had fabulous displays and its the same here on the new watch. The Watch Urbane 2nd Edition LTE has the following specs:
It's available on Verizon for $449.99 with a two-year contract or $499.99 without a contract. The cost to add to an existing plan is $5/month. Buyers can also get $100 off the watch with a LG G5 or LG V10 purchase and two-year activation.
AT&T customers can purchase the new LG Watch Urbane 2nd Edition LTE for a full retail price of $359.99, $199.99 with a two-year contract, or for $99.99 with a two-year agreement when you buy a LG G5 on AT&T Next. The watch data fee is $10/month. AT&T supports NumberSync so one phone number can be used for your phone and your watch.
If you haven't treated yourself to a new monitor in a while, then now is the perfect time to do so. Great image quality is available at affordable prices, while monitors are slimmer and lighter than ever before. Here we've picked a few impressive displays, all of which are available for under £200. They offer a variety of features to suit every need whether you're working on spreadsheets, gaming or looking for an all-round multimedia experience. Also see: Best displays
All the displays reviewed here are roughly the same size, with most measuring 24in along the diagonal. Other sizes are, of course, available, so you can adjust your purchase to suit both your pocket and the size of your desk. Also see: All display reviews
With the size nailed down, you'll then need to think about what you really want from your monitor. It may be that all you care about is looks. Thankfully, most modern displays are a great deal better looking than older models, with a greater design emphasis on lifestyle and fitting in with your home décor. In many cases, that thick surrounding bezel has been removed in favour of a tidy, nearly frameless design and modern backlight technology allows for much slimmer, neater displays. This is also handy if you want a multi-monitor setup, where the gaps between the displays will be as thin as possible. Some models, such as those reviewed here from Asus and Philips are available in different colours, which can make a dramatic difference to the look of your worktop.
Being budget displays, all of the monitors in this group feature basic tilting stands, although the degree of tilt available does vary. You'll also have to often do without expensive options such as USB hubs or card readers.
More important to many is the performance of the display itself, and perhaps the biggest deciding factor here will be your choice of panel technology – and it boils down to twisted-nematic (TN) panels versus everything else.
A TN panel costs less to make and can produce some decent performance results in terms of contrast ratio and the super-fast response times craved by serious gamers. They are, however, let down by restricted viewing angles, which means the brightness and colour of the picture can appear to shift if not viewed straight on. Any movement of your head is likely to make this apparent. All the non-TN panels in this round-up use in-plane switching (IPS) or Plane-line switching (PLS) panels, which typically offer a vastly superior viewing experience and are better suited for general-purpose use. An IPS/PLS screen is often favoured by photo- or video-editors, as they offer better colour accuracy.
The monitors reviewed here all offer at least two inputs, and this will determine what sort of equipment you can hook up to your monitor. Most of them support the ageing VGA connector, which should be avoided if at all possible, and supplement it with a digital input, such as DVI, HDMI and DisplayPort.
Multiple inputs allow you to connect more than one device at a time and switch between them using the monitor's control buttons – you may want to connect your laptop and a gaming console or a Blu-ray player without having to unplug cables each time.
The most useful connector on monitors of this type is either DisplayPort or HDMI, as they combine digital picture information with digital audio – allowing you to connect up both sound and vision with a single cable. DisplayPort is becoming more common on both Macs and Windows PCs, although you're less likely to find such a connector on home AV equipment.
The DVI connector provides a high-quality digital video input, but doesn't carry sound. With the right cables and adaptors, all three digital connectors can be used interchangeably in most cases, at least for video. If you have an Android phone or tablet, look for an HDMI port with MHL support, which allows you to hook it up to your big screen while simultaneously charging the device.
For casual listening and system alerts, it can be useful to have built-in speakers. Don't expect good sound quality, though. More useful is a headphone socket that will allow you to listen to sound coming in via the HDMI or DisplayPort inputs.
All the monitors in this group test offer the standard 'full-HD' resolution of 1920x1080 pixels, which offers a good balance of detail and readability at this size, while delivering the maximum image detail from HD sources such as Blu-ray discs. This 16:9 widescreen aspect ratio is better suited to watching film and television, but 16:10 and 4:3 designed for PC use are harder to find today.
We evaluate monitor performance using a combination of objective measurements and subjective assessments.
We use a Datacolor Spyder5Elite (older reviews were tested through the Spyder 4) calibrator to set up and test each monitor. This device measures the brightness of the display as well as the accuracy of the colours reproduced.
By viewing a variety of test material, we can determine such factors as the sharpness of text and the natural appearance of skin tones. We also look for undesirable features such as "banding" in areas which should appear smoothly shaded and missing or stuck pixels. We also check for any ghosting of moving images, check for any noticeable input lag and try to evaluate the real-world response time which particularly applies if you're a gamer.
Next, we take a look at the build quality and ergonomics of each display. Checking the adjustability of the stand, accessibility of controls and connectors and the ease of use of the on-screen-display (OSD) menu system. If there are speakers included we'll also give them a listen.
The monitors here have a range of prices and features to suit everyone. Although there's a big difference in quality between the TN displays and those featuring IPS/PLS panels, all of them offer quality good enough for general use. It might come as a surprise to some, but we found the IPS/PLS panels to really stand out in their colour reproduction and accuracy. However, there were a few TN panels, such as the one found in the BenQ RL2460HT  which left us extremely impressed by its all-round screen performance and design.
If you want to go down the TN route and you're a serious gamer the AOC G2460VQ6  and ViewSonic VX2457-mhd  offer great all-round capabilities at a cheaper price over the BenQ RL2460HT. If you're more of a hardcore gamer and want a budget panel which can offer a cool 144Hz refresh rate, the Acer Predator GN246HLBbid  is a worthy option, but does lack colour accuracy and depth.
In our comparison there were a few IPS/PLS panels which stood out due to their colour reproduction and viewing angles, notably the Philips 246E7QDSW  which has a beautifully designed stand and white-coloured design, making it look elegant in a home or work environment.
There are also some of us that like to run multi-monitor display setups and this is where the Asus VN247H  shines through its low-profile bezel design.
Note: All ratings are based on their respective review dates
The VX2542mh performs well for a TN monitor and offers flexible input options, including HDMI, along with built-in speakers. However, at £145 it's hard to justify the price in the face of excellent less expensive options.
Read our ViewSonic VX2452mh review .
The striking white finish of the Asus VX239H-W may appeal to many, especially if you'd like to use it in a kitchen or against a white wall. Its slim casing is solidly constructed and offers unique touch-sensitive controls. Image quality is among the best on offer, but the price is rather high for its performance.
Read our Asus VX239H-W review .
The BenQ GL2450 features a cheap TN panel with restricted viewing angles and offers no audio support. However it has a large screen size, a fast response time, solid build-quality and excellent value for money if all you need is a basic display.
Read our BenQ GL2450 review .
While the BenQ EW2740L isn't priced or pitched as a top-end monitor, for the budget price its performance is remarkably good. If your requirements are more stringent the figures represent something of a mixed bag. Photographers will be drawn by the good gamut and the colour accuracy and, while the contrast ratio could be better, this should fit the bill for less demanding users. Meanwhile, the response time is rather poor for serious gamers. If you're just looking for a 27in monitor for general-purpose use, you could do a lot worse.
Read our BenQ EW2740L review .
The NEC MultiSync E243WMi could prove ideal as a high-quality monitor you can run all day without adding to your electric bills. The display is neat and accurate, well-built and functional.
Read our NEC MultiSync E243WMi review .
The Philips 235E5 is a promising monitor let down by poor contrast performance. Otherwise, it's a very smart-looking display with excellent colour reproduction and great connectivity options made available at a very competitive price.
Read our Philips 234E5 review .
The AOC i2369Vm is an excellent entry-level 23in monitor. It's well built, offers a sleek frameless design and delivers superb picture quality straight out of the box which can't be matched by any other display in this group test. It also offers the widest range of inputs and comes with a decent warranty
Read our AOC i2369Vm review.
The Asus VN247H is a monitor which can handle games with ease and has a fantastic thin-bezel design that's good for a multi-monitor setup. However, its colour accuracy and stand do count against it.
Read our Asus VN247H review .
The Philips 246E7QDSW is aimed at anyone wanting an image with accurate colours, and it does a decent job. It's also well designed and is aesthetically pleasing to look at. And while it isn't designed with gamers in mind, other monitors offer similar colour accuracy with faster response times - if not the wide viewing angles of the 246E7QDSW.
Read our Philips 246E7QDSW review .
The GN246HLBbid may have a fast refresh rate, but the relatively high price, unimpressive colour accuracy and limited viewing angles mean it isn't great value.
Read our Acer GN246HLBbid review .
The VX2457-mhd can handle games with ease, especially if you have an AMD-enabled FreeSync graphics card. We were pleasantly surprised by its good colour accuracy, but viewing angles aren't great. However, the low price goes some way to making up for this.
Read our ViewSonic VX2457-mhd review .
The AOC G2460VQ6 is a great budget gaming monitor, which is mainly aimed at those with AMD cards. We were also impressed by the image quality at this price, and its styling setd it apart from other budget monitors.
Read our AOC G2460VQ6 review .
The BenQ RL2460HT is great gaming monitor which also doubles as a fantastic monitor for editing photos or videos, since it has good gamut and accurate colour reproduction. The HDMI output makes it a great choice for those who take gaming seriously and want to record their exploits.
Read our BenQ RL2460HT review .
Everyone likes to know that their home is secure and that everything and everyone is safe while we're gone. In years past, that meant using a CCTV system to record, but few had remote access or alerts.
The alternative was an IP camera which required a computer science degree to install and configure for access over the internet, and therefore few people bought them. These days servers and the 'cloud' are used to make it simple to set up a camera and view its video feed from anywhere in the world.
You also benefit from cloud storage with some cameras, so any evidence is save online and is safe from thieves who might steal your camera.
To help you choose the best security camera, we'll explain the key features to consider.
Whether you're looking for an easy way to check on your children and pets, or a motion detection system for intruders, you'll find the right camera for your needs.
Most home security cameras perform the same basic functions – they detect an event, record the event and send you an alert – but they don't all do it in the same way.
Certain cameras go beyond those basics and some can be mounted outdoors. Don't forget to read our reviews to find out how each camera works in practice and whether its day and night video quality is good or not: don't rely on a manufacturers specifications or claims.
Alerts: You should get notifications on your smartphone when your camera detect events. Without watching the live feed constantly, this is the only way to keep tabs on your home in relative real time. Depending on the camera, it may send text alerts when it detects motion, sound, a face (known or unrecognised), or all three. Some can send alerts to multiple people, usually anyone else in the household using that product's app; others will send emails in addition to text messages as a fail-safe in the event you can't access your mobile device.
Cloud recording: Many manufacturers now offer cloud storage plans with their camera. They record video to a server in the cloud and store it for 24 hours to a couple of  weeks. Sometimes offered free, these cloud plans typically require a monthly subscription, but may be worth it both for their convenience and if you want constant 24/7 recording. Some subscription services record video only when motion is detected and they're not infallible and may miss an event. With 24/7 recording, like CCTV systems, you can rewind and watch any point in time (back the limit of your subscription). Bear in mind that some cameras - Nest in particular - only allows recording if you subscribe. If you don't you can't record anything and you'll get only alerts.
Facial recognition: Netatmo is the only manufacturer we know which offers facial recognition. It does work, but not as well as you might hope. It can also take a long while before the camera can accurately identify people. It's used to alert you when specific people are home - useful for keeping tabs on kids - and also avoiding unnecessary alerts as it can warn you only when an unknown person is seen.
Local storage: Some cameras include memory card slots so you can store video on the device. We like this option as it can eliminate the cost of monthly storage fees. The downside (if there isn't any cloud storage option) is that if a thief steals your camera, he takes the video evidence with it.
Apps: All the lat est cameras can be accessed (some even set up) via a smartphone or tablet app. In addition to offering a way to view the camera's live feed, apps often let you adjust settings and turn on and off recording, motion detection and more. Often you'll only be able to customise notifications, adjust motion and sound detection sensitivity, and set detection areas via the web  portal, but it's great if you can do this in the app.
Motion detection: Motion detection is one of the most desirable features in a security camera. Built-in sensors pick up movement within the camera's field of view and trigger video recording. Because these sensors are sensitive to any movement – event a shift in lighting or leaves blowing outside a window – it's important the system also offers the ability to narrow the range of detection, adjust the sensor's sensitivity or otherwise customise this feature to cut down on false alerts. Some don't offer this and, generally, should be avoided.
Night vision: Most burglaries happen after dark, so this feature is nearly as important as motion detection. Technically, most home security cameras support infrared LED illumination, versus true night vision based on image intensification or thermal vision. Some camera's will switch to night vision automatically in low-light conditions, while others allow you to customise when and how it should be activated. This won't work through windows, as you'll just see a reflection of the infrared LEDs.
Pan Tilt Swivel : Most security cameras – including all those reviewed here – can be manually tilted and swivelled to focus on a certain viewing area, but this is a purely set?it-and-forget it feature. A true pan/tilt camera is equipped with a motor so that you can move its lens – or even follow a moving object if you're watching a live feed – using its app or browser-based app. 
Resolution: No amount of security video will help you if it's blurry, jittery or otherwise distorted. Look for a camera that offers the highest possible resolution. Most currently offer 720p (often referred to as 'high definition' or HD), but some newer cameras are coming out with 1080p (often referred to as 'full HD'). Keep in mind higher resolution cameras use more internet and Wi-Fi bandwidth and battery life. Many cameras also offer a software zoom feature (which is not the same thing as having a physical zoom lens).
Scheduling: Scheduling features allow you to tell the camera to turn on and off, detect motion, and/or send alerts at specified times. This is useful when you, for example, only want to be notified when your children get home from school or just want to monitor your home when you're away. It also reduces the amount of false alerts.
Two-way audio: While the idea of a security camera implies eyes-on monitoring, the ability to also hear what's going on gives you a more complete picture of what's happening on the home front when you're away. It can also alert you to something occurring out of the camera's field of vision. This feature can also allow you to speak through the camera, a great tool for remotely commanding an unruly pet or startling an intruder in the act, but be aware that you might need to plug in a powered speaker for this feature to work.
Viewing angle: The camera's field of view determines how much it can see. As you're probably monitoring a single room, you want a wide viewing angle. Most current cameras fall in the 130-degree range. These wide angles can sometimes cause image distortion at the edges in the form of a fish-eye effect, particularly when used in smaller rooms, but it's not like you're going to use a security to capture snapshots for your photo album.
Web client: Many cameras can be accessed through a web browser as well. This is handy when you don't have access to your phone or a wireless connection. The web app should closely mirror its mobile counterpart, so you don't need to learn a whole new set of controls. It may even offer extra features, such as the ability to download video clips.
There are some great apps which let you re-purpose that old iPhone or Android phone which would otherwise just sit in a drawer unused.
One of the best is Manything, which is free for iOS and Android (it's in beta on Android - only a small number of devices are supported). We tested out Manything over a couple of weeks using an iPhone 5 and it ran flawlessly. The setup process is amazingly quick and simple: install the app and create a free account with an email address and password. Then, install the app on your main phone and you'll be able to log in and view a live video feed using your old phone's camera. Manything offers a lot of the features described above, including the ability to select an area to monitor for motion, and it will send you an alert when motion is detected so you can check the feed to see what's going on.
Clips of the motion are automatically recorded and saved to the cloud and you can download these on your phone for safekeeping. There's a free subscription option which lets you use one phone and keeps motion recordings for four hours. But if you pay a small monthly fee, you can get a longer video history (including continuous recording) and use more phones to get extra video feeds.
The app is brilliantly designed - the companies below could learn a thing or two about making a decent security camera app from Manything.
There are two disadvantages, though. First, your phone isn't going to have infrared LEDs for night vision, so the system is only useful during the day or if you leave a light on at night. Second, video is recorded at only 480x360 pixels so while it's enough to see what's happening, it may not be enough to recognise an intruder or make out text on the side of a van or its registration plate.
The Home Cam 100 is relatively cheap, but without the subscription it's little more than a webcam. And even with it, you don't get continuous recording and you can't set an area for motion detection.
The app is dated and needs a redesign, and ideally more features. BT also needs to rethink its subscription and offer alternative recording options so owners can take advantage of existing cloud storage they already pay for.
Read our BT Home Cam 100 review .
The UCam247-HDO1080 is a big step forward, both in usability and video quality. Because of this, the relatively high price is easy to justify and will be well worth the investment if it, for example, catches a thief in the act. It might be overkill for keeping tabs on your pets, but to protect an expensive possession such as a car, it's ideal.
Read our UCam247-HDO1080 review .
At £199, the Welcome is relatively expensive. But unlike the new Nest Cam, it doesn't require a subscription so you won't have any on-going costs.
In our experience the facial recognition was about 70 percent accurate, which isn't ideal. At least the app lets you configure exactly when you get notifications and you can reassure family members that it won't record clips of them if they don't want it to.
In this respect, it's smarter than other cameras which record motion without discrimination and don't have the same privacy features.
It won't prevent someone breaking in to your home as new systems such as MyFox aim to do, but if you're only bothered about general motion detection there are cheaper options such as the Nest Cam at £159. But if the face recognition and privacy options appeal, it's by no means bad value.
Read our Netatmo Welcome review .
So, what do we think of the MyFox home alarm and security camera? In terms of design, it's by far the best-looking system we've seen, with sleek curves and a beautiful aluminium and white theme. It provides you with a holistic, smart home security system that you can continue to add to over time. The camera is clear even when using night vision and the Intellitag is the best break-in detector we've used, but for a combined price of £418 plus £3.99/£7.99 a month for cloud services, we think it's slightly on the expensive side.
Read our Myfox Home Alarm and Security Camera review .
The big question is 'is the Piper nv worth the money?' and in a word, yes, it is. The first generation Piper classic was a good entry into the home automation/home security industry, but it was lacking in several areas, mainly with regards to the camera capabilities. Piper went away, addressed those issues and what the Piper nv presents is a holistic way to both secure and automate your home. The camera quality is great, even when streamed over 4G, the night vision delivers a clear picture and it does what it says on the tin. Apart from a few teething problems, we haven't had any issues with Piper nv in the time that we've been testing it.
Read our Piper nv review .
Overall I was impressed with the Canary. The camera itself looks good and it allowed me to monitor a large room in my home with a single unit which was sensitive to both movement and unusual sounds.
Setting the hardware up could not have been easier, and the app is well designed and incredibly easy to use. The Apple Watch app was also very useful for notifications, as well as allowing me to arm and disarm the Canary.
The HomeHealth feature is a bonus, and not typically found in a security camera, so that's a handy extra which makes the Canary better value. I'd like to see the free cloud storage extended to 24 hours, as 12 hours isn't really enough. For anyone after a security camera and like the extras of the siren and air quality measurements, the Canary is a great choice.
Best of all, the device has only alerted me to genuine situations that require my attention and appears to have the right balance between privacy and security.
The only thing I would suggest for the next device would be that footage is made available to me on my laptop or desktop.
Read our Canary review .
The Nest Cam is a well-made piece of hardware that delivers great video, even in the dark. However, the apps and website need a better interface for navigating the timeline and the iOS app needs more features, such as the ability to view your marked video clips, and a way to save videos locally or share them online. In order to be a proper security camera, alerts need to be addressed too.
Given that other brands will save a seven-day video history for free, the Nest Cam is fairly poor value. And we'd like to see the option to use your own local storage – perhaps a NAS – to record footage if you don't want to subscribe.
Read our Nest Cam review .
As a package, the HomeMonitor is the best we've seen to date. Image quality could be better (the range needs a 1080p camera), but it's the ease of setup and clearly laid out apps and website which makes it so good.
The Nest Cam has better image quality, but the app is flakey and playback performance isn't as good. Plus, Nest Aware costs quite a lot per month for the subscription, without which there's no recording at all.
The HomeMonitor cameras are far from the cheapest around, with no subscription costs, they are still good value. The indoor version - the HomeMonitor HDS - is available on Amazon for just £109. That really is money well spent.
Read our Y-cam HomeMonitor HD Pro review .
(Image: file photo via Dept. of the Interior)
The Justice Dept. has charged seven Iranian nationals with computer hacking offences against US banks and a dam in New York.
A grand jury indicted the seven alleged cyberattackers, who had links to the Iranian government, for an "extensive campaign" which lasted just shy of six months.
During their campaign, they are said to have carried out numerous distributed denial-of-service (DDoS) attacks, with one of the attackers separately gaining unauthorized access to a dam's industrial automation control (SCADA) system.
The seven men are accused of disabling bank websites, preventing customers from gaining access to their online accounts, and costing the companies "tens of millions of dollars in remediation costs" in fending off the attacks in various incidents spanning 2011 to 2013.
Court papers say Bank of America, Capital One, ING, PNC Banks, and the New York Stock Exchange were targets.
One of the men charged, Hamid Firoozi, was indicted on a separate count of hacking into a system the Bowman Dam in New York, which according to the Justice Dept. would normally have permitted him to remotely operate and manipulate the dam's sluice gate.
Luckily, the sluice gate had previously been manually disconnected for maintenance at the time of the attack.
The indictment -- an accusation rather than proof of guilt -- was unsealed Thursday at a press conference in Washington DC.
FBI Director James Comey warned that though the cyberattacks were out of reach as they remain in Iran, the agency will "never say never" to seeking their prosecution in the US.
"In unsealing this indictment, the Department of Justice is sending a powerful message: that we will not allow any individual, group, or nation to sabotage American financial institutions or undermine the integrity of fair competition in the operation of the free market," said US Attorney General Loretta Lynch in prepared remarks.
The seven attacks face up to 10 years in prison for computer hacking charges, while Firoozi faces an additional five years for his attack against the dam.
The French data protection authority has fined Google for failing to implement the so-called "right to be forgotten" as ordered.
Last year, the French National Commission on Computing and Liberty (CNIL) decided that requests to have personal information delisted from search results should apply to all Google properties, not just those in European domains.
Google had been removing results from searches performed on domains including google.co.uk and google.fr, but not from its main site, google.com, even though it is accessible from within the EU.
The CNIL could have fined Google up to €300,000 (US$336,000) for failing to comply with its ruling, but in the end ordered the company to pay just €100,000.
The Court of Justice of the European Union established the right to be forgotten, or delisted, in May 2014. The ruling allows people to ask search engines such as Google to hide certain links resulting from a search on their name.
The case began when Spaniard Mario Costeja González sought to erase traces online of a 1998 announcement in newspaper La Vanguardia of a court-ordered auction of his real estate to recover debts. The court said the newspaper report should remain online, but ordered Google to remove links to it from the results of searches for Costeja González's name. The idea was that references to embarrassing events or minor misdeeds could be made harder to find, but not completely erased.
However, Google's refusal to hide results in searches performed on google.com, even for users within the EU, thwarted the court's intentions.
The CNIL published details of the fine late Thursday, although the decision was taken on March 10. That same week, Google finally began removing affected results from google.com, a week after announcing its plans on its European public policy blog .
Google still hasn't gone as far as the CNIL would like. The privacy watchdog wants the company to remove affected search results worldwide. Instead, Google will hide search results across all its non-European properties, but only from users in the same country as the person requesting delisting.
Concretely, this means that Spaniards searching for the infamous auction announcement should no longer be able to find it on any Google site. Elsewhere in the EU, searchers using the default Google site for their country shouldn't see the search results, but if they use google.com or any other non-EU Google site, then they could find it. Outside the EU, the search results won't be filtered at all -- or at least, not as a result of the ruling on the right to be delisted.
Since the CJEU made its ruling, Google has received 407,673 requests for removal under the right to be delisted , relating to a total of 1,425,748 URLs. It has removed 42.6 percent of those from its search results.
French Internet users have been the keenest to cover up their past, filing 86,901 requests between them, resulting in the removal of 48.4 percent of the 286,163 URLs concerned.
Germany, the most populous country in the EU, generated the second-largest number of requests, followed by the U. K., Spain, and Italy.
The right to be delisted is not the only reason Google is asked to hide search results. Between June 2014 and June 2015, governments around the world issued 6,990 removal requests relating to 60,439 items. The company has not yet published figures for the second half of 2015.
Hundreds of millions of devices are still at risk from Stagefright
Over 850 million Android devices are still potentially at threat from the notorious Stagefright vulnerability, leaving large swathes of smartphones and tablets at risk from hijacking via malware injections.
Stagefight first came to light last year after it was discovered by Zimperium researcher Joshua Drake and the bug was dubbed one of the "worst Android vulnerabilities discovered to date" .
The vulnerability is capable of attacking any Android device running Android 2.2 or higher and allows attackers to hijack of a device without the user even being aware. It does so just by taking advantage of Android's built-in media library, which can be triggered to run malicious code capable of giving the hacker access to all the user's files.
Google has continuously released patches, updates and other fixes since the severity of the vulnerability came to light, but writing in a blog post titled ' Reflecting on Stagefright Patches ', researchers at Zimperium have warned that hundreds of millions of smartphones and tablets running the Android operating system still remain vulnerable to the security flaw.
In total, the mobile security firm believes between 600 million and 857 million of the estimated 1.4 billion to 2 billion Android devices in the world still remain vulnerable. The figures are based on an analysis of Android devices, 43 percent of which were deemed to still be vulnerable to bug CVE-2015-3864, despite updates by Google.
Part of the problem, researchers claim, stems from how vendors are shipping updates designed to patch Stagefright, but in fact then expose users to other strains of the vulnerability. Sony, Motorola, Samsung, Asus, LG and Huawei have all inadvertently made this error, potentially increasing the potential for users to be attacked, rather than decreasing it.
Zimperium also raise concerns over new Stagefight vulnerabilities - such as Metaphor, which was discovered earlier this month - which are slow to get patched because only a small number of devices receive an update at any one time.
Google is looking to fix this issue with the introduction of Android N, but zLabs researchers point out "it will take a few years before the entire ecosystem will be running Android N+".
There's also the issue of updates not being applied to older Android devices, incapable of running newer versions of the OS, which means they'll remain vulnerable to attack as they're unable to receive patches.
Devices also remain unpatched due to the fragmented nature of the Android ecosystem in which a large number of handset providers operate. Whilst Google remains committed to releasing monthly updates to ensure protection against Stagefright, vendors can be slow to approve and implement the upgrades, leaving their users wide open to becoming victims.
The firm also advises carriers and instant messaging vendors to "to be prepared to block SMS messages with links in the event that a worm begins spreading".
BLACK CAB NEMESIS Uber has created a new bunch of enemies after hackers accused the firm of moving the goal posts on a recently launched bug bounty programme to avoid paying for discoveries.
Uber launched a bug bounty programme earlier this week, promising payouts as high as $10,000 for critical vulnerabilities.
However, in the few days since launch the company has apparently started changing the scope of how it rates bugs, seemingly to avoid paying out.
Top rated HackerOne community hacker Sean Melia tweeted that he had seen this happen after submitting a bug:
reported a bunch of admin panels/ports to @Uber . all marked as informative. then noticed they silently changed their scope page. not cool.
— Sean Melia (@seanmeals) March 23, 2016
Do not report publicly accessible login panels to @uber they do not pay for them. @Hacker0x01 -heres some microsites pic.twitter.com/gVwEId0aat
— Sean Melia (@seanmeals) March 24, 2016
Some questioned whether Melia had found bugs that really warranted a reward, but he, somewhat understandably, pointed out that if what he found was considered within the scope of the bug bounty programme at the time of submission a payout should be forthcoming.
@jstnkndy @Uber @ethicalhack3r when a company states they will pay for a certain type of bug. I will report it if I find it.
— Sean Melia (@seanmeals) March 24, 2016
Another hacker with the monkier 'theethicalhacker' took to Reddit to report a similar case .
"I reported a xss bug and this is the conversation screenshot Imgur. They ultimately closed my bug and reopened it STATING it was a new valid bug, then closed it again. They validated it was a bug and swindled me out of a payout," they wrote.
"A billion dollar company refuses to pay for valid bugs. We are asking for fair treatment for the security work we do and no-one is holding Uber's feet to the fire. "
In response Uber said that while it thanked the research for the findings they were low severity and did not impact its overall security.
"This researcher found, as he said himself, a collection of low severity issues. Our bug bounty program financially rewards submissions that have a security impact to our system. But we always welcome researchers sharing any findings and we thank him for his work."
Whoever consider themselves in the right, the incidents will join the growing list of gripes white hat hackers have with bug bounty programmes, such as low payouts, refusal to acknowledge discoveries and fixing bugs without issuing rewards. µ
Sony is finally entering the world of mobile gaming - and it's about time! Sony has now confirmed the formation of a new company called ForwardWorks, in Japan, which will have a big focus on mobile gaming titles.
Not much else is know about the new company, but a press release claims it will cater to "users with opportunity to casually enjoy full-fledged game titles in the new field of the smart device market".
What isn't clear is whether the company will have the license to use existing Sony Computer Entertainment published titles. If it does, that could mean Nathan Drake, Ratchet, Clank, Sackboy, Knack, even Spike from Ape Escape could all appear on your phone in the future.
But phones aren't as capable as your PlayStation 4, so how could franchises be re-imagined for your iOS or Android device? Here are a few of our own ideas.
Let's start with the obvious - the Uncharted series. Nathan Drake has been on three PlayStation 3 adventures as well as two on PlayStation Vita and a huge remastered collection for PlayStation 4, plus he's about to set out on one final journey in Uncharted 4.
Yet still, the character hasn't been featured on mobile. Imagine an endless runner with one of the Uncharted characters main characters in the hot seat.
Top-end phone graphics, temples collapsing around you, tension building as you have to speed up, a large variety of locations and that special Uncharted dialogue could combine to make the first truly good endless runner.
One of the best elements of Uncharted are the set pieces, so bringing those in could put other games like Temple Run to shame by embracing the simple mechanic and still having a true flavor of character. Throw in Sully and Elena as unlockable characters too.
Mobile would give Naughty Dog another excuse for more Jak & Daxter games.
One of the strongest elements of the entire series was the puzzle solving, paired with the wittily written script. Creating a The Room-style puzzle adventure would work great with these characters popping up throughout.
Bring back these two iconic characters with newly written dialogue and a mass of new puzzles to get through. The harder the puzzles the better, plus this would be a great way of reintroducing the characters to gamers before the inevitable PlayStation 4 reboot.
Journey is one of the best gaming experiences we've ever gad, and the whole thing only takes around two hours to complete.
The game lets you connect up with a random player online and go on your adventure together, wandering through the beautiful landscapes, collecting items and working together to find your way.
If that's not something developer That Game Company wants to do, maybe we can get a brand new journey to go through. A second game could include a series of new areas to explore and put an even bigger focus on the multiplayer elements.
Phones are at the point where they can run this level of games - why would you want to play this on a console?
Crash Bandicoot made one of the best racing spin off games either, so let's get that onto mobile.
With the success of mobile racing games such as Asphalt 8, it feels like a no-brainer for Sony to make a racing game you can play on your phone. Forget about the serious Gran Turismo franchise and all your "serious" racers, Crash Bandicoot is where it's at.
Nintendo might be moving into mobile, but we don't expect to see a Mario Kart game on our smartphones any time soon. Crash would be a nice substitute.
Remember Buzz! on the PlayStation 2? Despite its ridiculous main character and marketing material, it proved to be a fun party game that we can see translating well to the phone.
QuizUp is doing the quiz thing right now for mobile, but the option to play as a group of friends rather than just 1-on-1 would make Buzz! an easy success on the phone.
Just be sure to include a vast variety of topics and the ability to make your own customer quizzes, and we reckon we've got a winner.
First-person shooters do not work on mobile due to touchscreens - so how do you bring a franchise like Killzone to your phone?
Real-time-strategy might be the way to go here. There aren't enough RTS games on mobile considering how well the touchscreen input works for it.
Playing the general in Killzone and commanding your troops to head out and battle the Helghast directly - deciding what soldiers to train, where to place them, and how to make your attack - could make for an interesting take on the series.
Article continues below
Last year saw the sharpest decline in sales of tablet computers in Brazil ever since the devices were introduced to the local market in 2010, according to research published by analyst IDC.
Some 5,8 million units were sold last year, a 38 percent decline in relation to 2014. Out of the devices sold, 98,8 percent were traditional tablets, while 1,2 percent were notebooks with a detachable screen.
A tablet world away: Where Samsung and Apple lose out to brands you've never heard of
Small companies focused on offering low-priced devices are managing to turn the tables on the giants of the tech world. Here's how they do it.
The decrease means Brazil is no longer the fourth largest tablet market in the world - from the 4,1 percent global share it previously had in 2014, the country is now placed ninth, with 2,8 percent of all tablet sales worldwide, according to the analyst.
As for 2016, IDC Brazil predicts there will be a drop in tablet sales of 29 percent.
"Tablets are no longer a novelty - and given the economic instability the country has experienced during all of last year, with rising unemployment and lower consumer confidence, they have became a superfluous item," says IDC Brazil analyst Pedro Hagge.
After tablets were introduced in Brazil in 2010, sales soared a couple of years later as the device was seen as a cheaper and easier to use alternative to entry-level consumers. However, the dollar hike in relation to the Brazilian currency, the real, prompted foreign brands to leave the market and therefore the high street offering has dwindled.
According to the analyst, another factor that has impacted tablet sales in Brazil is the cannibalization by smartphones with larger screens, the phablets, on offer at lower prices.
Tablet prices have also seen a slight increase: in 2015 the average price for a device to Brazilian consumers was R$448 ($121) while in 2014, tablets were on offer for R$440 ($119) on average, so a 1.8 percent hike.
App marketplace vendor AppDirect has acquired Xendo, a two-year-old startup behind a hosted enterprise search product. Terms of the deal were not disclosed.
Xendo's product is similar to Apple's Spotlight Search, except for cloud apps.
For instance, a user can type a query asking, "Who at my company knows a lot about Big Data" and Xendo can retrieve answers based on data in connected cloud apps companywide. Because it's built with machine learning techniques, Xendo's search capabilities grow more predictive and prescriptive over time.
San Francisco-based AppDirect, which makes a white-label app marketplace that allows businesses to sell software-as-a-service applications to other businesses, plans to use Xendo's core technology to build intelligent search capabilities into its platform.
Xendo will continue to operate independently but will also be offered as a standalone app in the AppDirect Network.
Xendo marks AppDirect's sixth acquisition, following previous deals to buy AppCarousel, Leftronic, Standing Cloud, jBilling.
AppDirect currently powers the marketplaces of Comcast, Deutsche Telekom, Telstra, ADP and FICO -- providing app distribution services to more than 30 million businesses around the world.
In October, the company closed a $140 million Series E funding round led by J. P. Morgan Asset Management with participation from Peter Thiel's Mithril Capital.
The capital injection came just eight months after AppDirect's $50 million Series D , and pushed the cloud startup into the unicorn realm at a valuation of just over $1 billion. Since its founding in 2009, AppDirect has raised a total of $245 million.
These days, I tend to use my iPhone way more than my DSLR for photos and videos because it's always to hand. It takes good photos and videos but there's always room for improvement and extra creativity. Here are some tips on how to make sure you end up with images that are far better than mere snaps, as well as videos that look less amateur.
See also: Best apps for improving your photos
Smartphone cameras are getting better and better, but no matter how many megapixels manufacturers cram in you have one fixed lens to play with. Only a couple of smartphones have zoom lenses, such as the Samsung Galaxy K Zoom, but what if you want a zoom on your iPhone?
The good news is that you can buy lenses which clip over your iPhone. They include wide-angle, macro, fisheye and telephoto. You can even get miniature circular polarisers, so it's possible to get many of the effects you can on a 'proper' camera without resorting to cheating in software.
Olloclip makes lenses for all iPhone models, including the 6S and 6S Plus. They're not the cheapest, but as with DSLRs, you get what you pay for. We've found Olloclip's lenses to be very well built and produce extremely sharp photos. If you can afford to spend even more, Schneider's iPro Lens system is better still.
Olloclip's iPhone 6 and 6 Plus 4-in-1 Lens is reversible and works with both the front- and rear-facing cameras, so you can use the wide-angle lens to take a 'grouphie' without needing a selfie stick. When you unscrew the wide-angle or fisheye lenses, there's a macro lens underneath offering 10x and 15x magnification. It costs less than £65 from Amazon and works with the 6 and 6S, 6 Plus and 6S Plus.
There's also the Olloclip Active Lens which has ultra-wide and telephoto lenses. It costs £89.99 from Amazon .
Here's the difference between the ultra-wide and telephoto lenses (note that the edges of the image are quite soft - one of the disadvantages of using lens attachments):
If you don't want to have to remove your iPhone from its case to attach a lens, you can buy the Ollocase in several colours for £24.99 from Amazon , or only £16.99 if you buy it with the lens system. It's available for both the iPhone 6/6S, and 6/6S Plus.
The latest from Olloclip is the Studio, which comprises a bulkier version of the Ollocase and several attachments which allow you to mount it on a tripod. You also get two cold shoes, which make it possible to attach a light and mic to improve your videos. It's available for the 6/6S and 6/6S Plus for £80 from Olloclip.
Olloclip isn't the only choice, of course. If you have 35mm lenses, you can even buy adaptors to mount those lenses on your iPhone. One example is the Turtleback DOF and another is Photojojo's (although this works only with the iPhone 4 and 4S). Mounting a 35mm lens isn't simple and requires a special case for your iPhone. It's not for everyone, but if you really want to shoot SLR-like photos, this is how to do it without faking depth of field.
If you just want to take better macro photos and you're on a budget, try the Magnif-eye which costs just £4.99. The results aren't as good as Olloclip's macro lenses (the area in sharp focus is much smaller), but it costs a fraction of the price:
If you have an iPhone 5S or newer you can shoot slo-mo video which can produce stunning results. It's not too hard to hold the phone still for such a short amount of time, but the new time-lapse mode (first introduced in iOS 8) means the phone really needs to be mounted on a tripod to avoid shaky footage.
You could try and rest your phone against something, but it's worth investing in a case which can attach to a standard tripod or an iPhone-specific stand. An example is the Kenu Stance which costs £12.50 from Amazon and clips into the Lightning port and allows you to hold your iPhone steady in portrait or landscape mode. A balljoint means you can adjust it to the perfect angle for a time-lapse of clouds rushing overhead, or whatever it is you want to capture.
In fact, a stand is also handy for photos, especially if you want to use the built-in camera app's self-timer. There are plenty of stands to choose between, including more universal ones, such as the Joby GripTight XL, at around £15.
For time-lapse videos, the Muvi X-Lapse is a great gadget. It costs £15 from Amazon and turns slowly to capture a sweeping video panorama. It takes 15 minutes to turn  90 degrees, but you can set it to rotate up to 360 degrees over an hour. The only downside is that you can't adjust the speed.
Sticking with Apple's own camera app will limit your creativity. It's a lot better than it used to be, but there are other camera apps such as Camera+ which offer more control.
For example, you can choose separate focus and exposure points, focus manually and even choose the exact shutter speed. It can be helpful if you want to get more creative. For example, if you want to get that 'smooth water' effect when shooting a river or waterfall, you can combine a stand to keep the iPhone perfectly still with a slow shutter speed and some exposure compensation.
Once you've taken photos (even in the stock camera app) Camera+ can import them and you get a vast range of enhancements including the excellent Clarity filter which brings out the detail in the photo. It's well worth £1.49. It's been around for years, but is still the best. You can read our full Camera+ review.
If you want to improve your selfies, CyberLink's YouCam Perfect is fun, letting you do some virtual cosmetic surgery and smooth out those wrinkles and blemishes.
For video, try Filmic Pro. This brilliant app gives you the kind of full manual control that you'd find on an enthusiast-level HD camcorder. All for £5.49. You'll be able to vary the framerate (up top 240fps on the 6 and 6s), focus manually, change exposure, ISO, tint and more.
It has audio meters, support for stereo mics, and you can shoot in a variety of aspect ratios including 'Cinemascope' 2.59:1.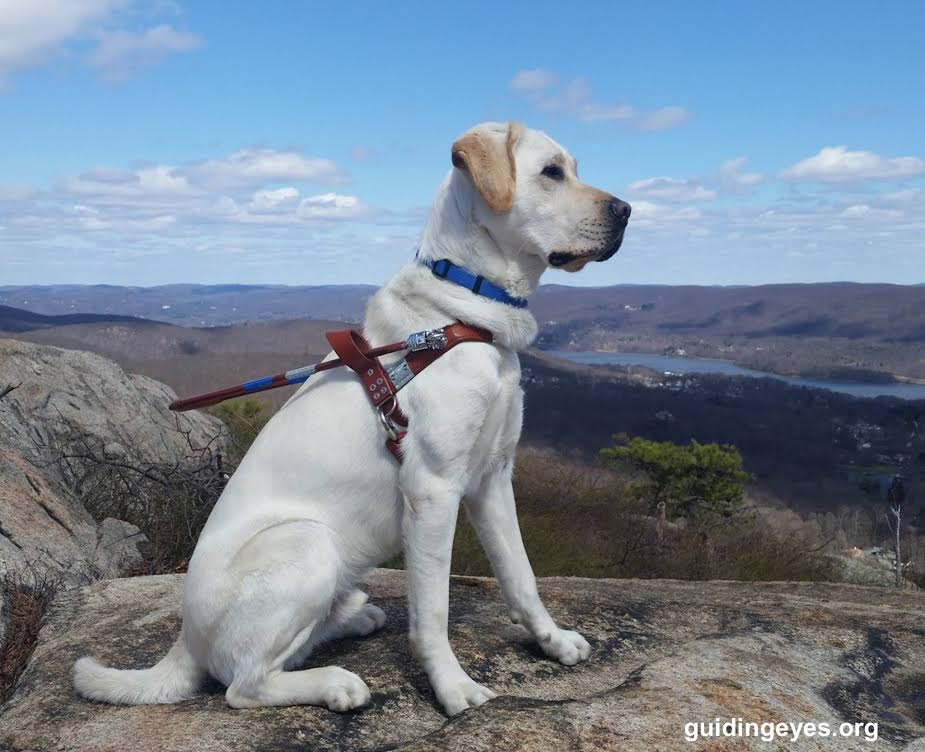 A person who is blind is ultimately putting his or her life in the hands of a service dog. That is why the nonprofit organization Guiding Eyes for the Blind has a mission to put the right dog with the right person.
In order to find that perfect dog, there are both structured and unstructured data that need to be sifted through. For better data management and to increase the graduation rates of its service dogs, Guiding Eyes announced today that it will use IBM Cloud. The move will also allow Guiding Eyes faster access to its canine data.
(Related: Machine learning covered by the RSA Conference )
Guiding Eyes started the process of moving to the cloud two years ago by identifying that its legacy systems were aging and that it needed new servers to host all its data. Realizing it wasn't in the business of hosting an IT department in-house anymore, the organization turned to IBM Cloud solutions, said president and CEO of Guiding Eyes Thomas Panek.
IBM Cloud has allowed Guiding Eyes to migrate more than half a million health records and more than 65,000 temperament records on thousands of dogs. IBM Cloud will enable Guiding Eyes to provide easier access to colleagues across the United States, as well as partners and scientists who contribute to research and analysis of that data.
Grading dogs
Panek said that every dog that the organization graduates has a behavior checklist for everything it has done since it was born. Additionally, there is information on canine genetics research, breeding technology, behavioral development, and medical records and complex genetic mapping. There is also unstructured data from virtually scanned hard-copy questionnaires that trainers and host families complete about their experiences with the dogs.
All of that data is being used to figure out which dog will be able to graduate and then serve someone.
"The heavy-lifting that my staff has been doing is making sure that, as we migrate that data to IBM Cloud, that it's the data we will really be able to use," said Panek. "Much of this is normalizing tables and making sure what we are putting into the cloud is useful stuff, and it's a chance to clean out the closet."
Amazon , Currys , Carphone Warehouse and other retailers have kicked off Easter deals week, and it's like Black Friday has come early. You can grab hundreds of tech bargains all week, with some promotions running until April. Here, we pick out the best of the tech deals available for Easter deals week to help you make sure that you don't miss out, including TV deals, tablet deals , headphone deals and much more.
You can get access to deals 30 minutes early if you are an Amazon Prime member, and in most cases you'll get free next day delivery. You can sign up to the free trial of Amazon Prime here , or find out everything you need to know about Amazon Prime in our article: What is Amazon Prime? 
Save £30 on the HP Stream 11-r050sa 11.6in Laptop, now £149.99 at Currys. View deal here.
There's also £50 off the HP Pavillion x360 13-s150sa 13.3in 2 in 1 laptop hybrid, now £549.99. View deal here.
Another HP deal now, this time with a brilliant £250.99 off. You can get the HP ENVY 15.6in laptop for £449. View deal here.
Get up to £200 off MacBooks at Currys. View deal here.
Curry's is offering the Samsung UE48JU6445 Smart Ultra HD 4K 48in LED TV with £180 off, now £599. View deal here.
Save £80 on the Panasonic Viera TX-39A300B 39in LED TV, now £219 at Currys. View deal here.
You could also save £150 on the Samsung UE48JU6500 Smart Ultra HD 4K 48in Curved LED TV, now £699 at Currys. View deal here.
LG 49UF680V Smart 4K Ultra HD 49in LED TV is £499 down from £200 at Currys. View deal here.
Get the NOW TV HD Smart TV Box for just £14 at Currys, down from £24.99 and you'll get a 3 month Entertainment Pass. View deal here.
There's a whopping £500 off on Samsung's SUHD UE55JS8000 Smart 3D Ultra HD 4K 55in LED TV, now £1,299. View deal here.
The Acer Iconia One 10in Tablet with 16GB built-in memory has £20 off at Currys, now £99.99. View deal here.
Get the iPad Air with £70 from John Lewis until 30 March. View deal here.
Currys is also offering £70 on the iPad Air. View deal here.
The Apple Watch has up to £120 off at Currys for Easter. View deal here.
The Sony Smartwatch 3 has £50 off at Very. View deal here.
Save more than £100 on the Asus Zenwatch at Very. View deal here.
Best tablets | Best smartwatches | Best budget laptops | Best power banks | Best iPhone cases | Best activity trackers | Which Fitbit is best to buy? | Best games consoles | Best Samsung Galaxy S7 deals | Best SIM-only deals 2016
After baffling a number of us Windows Skype users last year by replacing the unified Skype Windows client with three separate apps, Microsoft is getting the Skype band back together again.
On March 24, Microsoft announced its latest Skype-related change of plans, which officials attributed to customer feedback.
Microsoft now plans to release a version of its unified Skype Universal Windows Platform (UWP) app in preview form to Windows Insiders sometime soon, officials said. This app ultimately will replace the current unified Win32 Skype desktop application. (Microsoft officials aren't yet saying when the Win32 app will be phased out, though they do say this will happen in stages and only once the UWP app is solid.)
I asked Microsoft officials whether the coming UWP Skype app would be available through the Store or be bundled with Windows 10. "The Skype UWP app will be available to consumers via the Windows Store as part of a future Windows 10 update," a spokesperson said.
How to run Skype on a Chromebook
No, Chromebooks can't yet run Skype natively. A Google tool to package Android apps for Chrome OS, however, is a handy workaround for Skype on your Chromebook.
Microsoft still plans to continue to make the three separate Skype apps -- Messaging, Calling and Video -- available as standalone task-based apps for Windows 10 and Windows 10 Mobile users, at least for now. Previews of these three apps are integrated with (a k a bundled with) Windows 10 and Windows 10 Mobile.
When I asked whether Microsoft planned to continue to deliver these separate Skype apps, moving forward, a spokesperson told me "The Skype team is continuing to gather feedback from users to guide how we evolve the experience for mobile. "
"We've learned that the (use) of task-focused apps varies with screen size," said Barbie Stafford, Director of Product Marketing for Skype. "For small screens -- mobile users who have apps for each task -- integrated apps work really well. For laptops and desktops, the story is quite a bit different. "
Microsoft does plan to allow Windows 10 Mobile users to also run the coming unified Skype UWP app at some point. Microsoft officials aren't yet saying when that will happen.
Stafford said Microsoft's latest change in direction with Skype is about "research versus reality. "
Microsoft announced in June 2015 the company's intentions to scrap its "Modern"/Universal/Windows Store version of Skype for Windows and replace it with three standalone Skype apps. Microsoft did continue to support the existing Win32 Skype desktop app on Windows 7, 8.x and 10, however (much to the relief of many of us desktop users who preferred the all-in-one integrated Skype experience).
Microsoft execs also provided today some information about what will be in the coming UWP version of Skype for Windows 10. Some of the Version 1 features on the list:
On the "still to come" list of features that will be in "the next couple of releases":
The screen shot embedded in this post is of the new Skype UWP app which -- unsurprisingly, given the list of Version 1 features -- looks basically like the unified current Skype Win32 app.
A NEW TYPE of hacker has emerged who might break into utilities like the water supply and spike them so as to poison a whole community.
This is surely Hollywood stuff, or at least straight to DVD. But no, it is the real world and a warning from Verizon Security Solutions, which has found evidence of an actual attack where hackers got in and adulterated the water.
Verizon's 2015 Data Breach Investigations digest (you will have to register to read it) said that the attack happened at a facility called Kemuri Water Company (KWC). This is a fake name to protect injured parties, presumably, and to allow the drinking of water to carry on.
It is worth registering for the report if you are inclined to do that sort of thing. You can grab it as a PDF. It reckons that the incident was enabled by some hokey old issues.
"Behind the scenes, KWC was a likely candidate for a data breach. Its internet- facing perimeter showed several high-risk vulnerabilities often exploited in the wild," said the report.
"The OT end of the water district relied heavily on antiquated computer systems running operating systems from 10-plus years ago. Even more concerning, many critical IT and OT functions ran on a single AS400 system. KWC referred to this AS400 system as its SCADA platform.
"This system functioned as a router with direct connections into several networks. Moreover, only a single employee was capable of administering it. If a data breach were to occur at KWC, this SCADA platform would be the first place to look.
"Interviews with the KWC IT network team revealed concerns surrounding recent suspicious cyber activity. It became clear that KWC management was aware of potential unauthorised access into the OT systems of the water district. "
The hackers were able to change the amount of chemicals in the water and alter its flow, according to the report. µ
Wearable fitness startup LifeBEAM has nabbed $16 million in venture financing to expand its product line for consumers.
LifeBEAM was founded in 2011 by former Israeli air force pilots looking for new ways to monitor human physiology.
The company first developed a sensor platform that could be integrated into fighter pilot and astronaut helmets in order to unobtrusively monitor health and performance. The tech was eventually picked up by NASA and the U. S. Air Force.
Since then LifeBEAM has released several consumer-focused biometric monitoring gadgets based on its hardware and software platforms designed to track things like heart rate, blood flow and oxygen saturation.
In 2013, LifeBEAM used crowdsourced funding platform IndieGogo to develop a sensor-laden bicycle helmut. The company also offers a sports cap that provides biorhythm collection for joggers by measuring heart rate, cadence and calories burned.
LifeBEAM, which is now based New York City, with R&D centers in Israel, Los Angeles and Asia -- says its hardware, analytics and software technology have been used in wearable products from Samsung, Under Armour and Elbit Aerospace.
According to LifeBEAM, the latest funding will be used to expand on a concept the company calls Awareables. It's an obvious play on words, but the company sees Awareables as a potentially new category of wearables that can deliver something akin to an AI-based personal fitness instructor to users of various wearable gadgets.
"This is another significant milestone to help us fully accomplish our Awareable vision," said Omri Yoffe, co-founder & CEO of LifeBEAM. "Our new product is designed to provide consumers with the most personalized and insight-driven workout experiences. "
LifeBEAM said the recent funding round was led by Squarepeg Capital with participation from Wellborn VC, Cerca Partners, Atomic14 VC, Triventures VC.
GOOGLE IS naming and shaming certificate authorities (CAs) that the company believes are not quite up to the security game.
Google will show a list of certificates that ain't, or ain't yet, trusted by its browsers. This should inform security decisions to the positive. What it means essentially is that if a CA has slipped out of proper authority it will be ranked and listed in some sort of definitive way.
"Today we are announcing a new certificate transparency [CT] log for a new set of root certificates: those that were once or are not yet trusted by browsers," said Martin Smith, software engineer for CT, in a Google Security Blog post .
"CT data has a number of different uses, including protecting users from mis-issued certificates and providing webmasters and other interested parties with a public record of what certificates have been issued for domains.
"Visibility of these CAs' activities is still useful, so we have created a new CT log for these certificates. This log will not be trusted by Chrome, and will provide a public record of certificates that are not accepted by the existing Google-operated logs. The new log is listed on our Known Logs page. "
The firm explained that everyone is welcome to make use of the log to submit certificates and query data, and that it hopes the information will prove useful.
However, Brian Spector, CEO at security firm MIRAC, believes that it will not be all that useful, and that it is an acknowledgement of the dangers of dodgy certificates.
" As we have seen time and time again, any determined and well-funded attacker can keep trying the myriad commercial CAs until one with lax controls issues a legitimate code-signing certificate," he said.
"It's great to see Google making such efforts to protect users. But despite their best intentions, this latest initiative is basically an attempt to patch a problem that can't be patched.
"The problem is architectural. The best thing to do is start over with a new system which distributes trust across multiple points. If we do nothing, fake certificates will destroy the trust architecture on the internet and, once trust is gone, you can't get it back. " µ
Cloud infrastructure rivals Hewlett Packard Enterprise and Cisco Systems launched new hyper-converged systems this month. HPE debuted Hyper Converged 380, while Cisco unveiled a new hyper-converged system and acquired CliQr technologies. Solution providers weighed in on how the landscape of the dynamic space will change as the large vendors enter the market.
"Arguably, more competition's better," said Teklinks' Dave Powell. "So you kind of had your Nutanix, SimpliVity, kind of playing in that [space]. Now the big boys are coming to that party because they realized that it was a space that they weren't addressing.
"Lots of times innovation is occurring when smaller guys are in that space," Powell added. "So it will be interesting to see how people duke it out."
Rx Technology's Mark Rizzo agreed that big vendors have no choice but to get involved in hyper-converged.
"They're losing share in other areas – they've got to start something," he said.
Randy Whipple of Randall Technology Services called hyper-converged a great solution for businesses like his.
"It will help us do a better job providing products and services to our clients," he said.
TUC's Marco Levecchia agreed that there is plenty of opportunity in hyper-converged to share. His focus is on trying to get more customers as excited about hyper-converged technologies as these big vendors have become.
"I think it's imperative for our customers to really start adopting all these new solutions and technologies. It's imperative to their business but it's also important to us. You know, we have a lot of stickiness with those products," he said.
If employees attempt to follow an attacker's instructions and exit sandbox mode, they will now see a red-bar notification.
With macro-based malware infections on the rise, Microsoft has launched a new Office 2016 feature that can help enterprise admins neuter the threat.
Macros are disabled by default in Word, Excel and PowerPoint but attackers behind the banking malware Dridex and the more recent Locky ransomware have well-honed techniques to trick targets into enabling them, allowing malicious macros in email attachments to install malware on a PC.
Microsoft says despite periodic lulls in macro-based malware infections over the past year, they're still increasing and that 98 percent of threats that target Office use malicious macros.
The main risk from macros stems from human curiosity sparked by email with attractive subject headers.
Microsoft noted in a report last year that, "It appears that users have become so accustomed to clicking the Enable content or similar warning bars in Microsoft Office products that they are now confident in being able to determine the perceived risk versus the potential gain. "
The new "tactical" security feature in Office 2016 allows admins to set scenario-based rules that block macros and prevent users from enabling them in high-risk situations, such as when documents arrive from the internet.
From Group Policy in Office 2016, admins can block macros for documents downloaded from cloud services such as Microsoft One, Google Drive and Dropbox.
If the organization uses Outlook and Exchange for email, macros in attached documents from outside the business can also be blocked. Finally, macros can be blocked for documents from public shares, such as file-sharing sites.
If an admin enables macro-blocking for all Office users, it will prevent users from exiting the Protected View sandbox when opening Word documents in Outlook. In Protected View, macros are disabled by default.
If an employee attempts to follow an attacker's instructions and exit the sandbox mode, they will see a red-bar notification at the top of the document, stating that the administrator has blocked macros in this document. They also will not be able to exit Protected View.
Microsoft notes that if the policy impacts scenarios where macros are legitimately used, staff would need to work with admins to find alternative workflows.
Another enterprise security threat that Microsoft is addressing through Office is so-called CEO-spoofing, or business email compromise, which Snapchat and several other companies have fallen victim to in recent months.
The Solutions 16
Last week, we kicked off the second-annual Channel Madness Tournament Of Chiefs by pitting 32 of the industry's most influential channel chiefs against one another in head-to-head battles.
The objective: Gain enough support from partners and peers to best your opponent and move on to Round 2. 
So here we sit, with the field cut in half and several high-profile channel chief matchups now under way in Round 2 of the 2016 Channel Madness Tournament.
Voting for Round 2 closes Tuesday, March 29, at noon ET. Before you cast your votes, get some insight into the Solutions 16 matchups here.
Philip Schiller, Apple's senior vice president of worldwide marketing, seems to have upset a lot of people by suggesting that it was "really sad" that there are 600 million PCs out there still in use. Well, I wonder what he thinks of all those old iPads out there?
Just before the event where the iPhone SE and new iPad Pro was unveiled, Carolina Milanesi, chief of research and head of Kantar Worldpanel ComTech US Business, tweeted some interesting charts giving us a breakdown of the iPad market share in three different markets.
Conclusion: there are a lot of old iPads out there.
Let's just focus on the data for the US for now. It shows that 11 percent of the iPads that are in use are the original, first-generation iPad, which was released April 2010, while a further 25 percent are iPad 2 tablets, first released March 2011. Now, it's true that the iPad 2 wasn't discontinued until March 2014, but the fact that Apple dragged its lifespan out that long still doesn't change the fact that it's a pretty old device, based on old hardware, and one that has been struggling to run some of the latest incarnations of iOS.
If regular consumers are perfectly happy with their aging iPads, and are clearly not interested in upgrading them, then how is this any different to aging PCs that are still in use?
Now, it might have been a joke, but you know what they say about people in glass houses. Just as PC OEMs are finding it hard to convince people to upgrade old hardware, Apple is finding it equally hard to get people to upgrade their old iPads because their existing devices are "good enough. "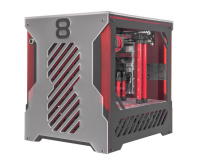 The Overclockers UK 8Pack Asteroid is billed as the 'fastest mini-ITX gaming PC,' but it certainly doesn't come cheap. Overclockers UK has launched what it claims is the ' fastest mini-ITX gaming PC available on the market today ,' in partnership with overclocker Ian '8Pack' Parry, but it brings with it an eye-watering price tag.
The 8Pack Asteroid comes as standard with an Nvidia GeForce GTX 980 Ti graphics card, a Team Group Xtreem 8GB memory kit running at 3,866MHz, an Intel Core i7-6700K CPU, a 512GB Samsung 850 Evo SSD for the operating system and another 1TB 850 Evo for games installation, and a 1KW Superflower power supply, all housed inside a customised Parvum 8Pack Edition case with integrated reservoir linked to a custom hard-line liquid-cooling loop and a bundled Aquaero 5 fan controller. Those with money to spare can opt to upgrade to 16GB of slightly slower 3,733MHz memory and/or an Nvidia Titan X graphics card.
The components alone can't account for the 8Pack Asteroid's price, which like its namesake is out-of-this-world: £3,989.99. The extra cash, Overclockers UK has explained, goes on the attention to detail and bespoke extras you get from an 8Pack build: the hardware inside each system has been personally overclocked by Parry - hitting 1,450MHz or more on the GPU and over 4.7GHz on the CPU guaranteed - while a bundled flight case provides portability for the system and peripherals. Buyers also receive a labour-free five-year warranty period which includes Parry's mobile number for any issues or support queries that may transpire during the machine's ownership.
A tour of the high-priced gaming box is provided in the below video, while the machine is live to purchase on the Overclockers UK webshop from 1PM today.
Citrix on Thursday rolled out a new family of browser products aimed at securing the delivery of browser-based apps.
The software vendor says Secure Browser allows IT departments to ensure that both web and internally hosted applications can be delivered to employee devices with zero endpoint configuration or plugins.
Instead, administrators pre-define the web browser and plugins required to access a web application, and end users can then access them via a URL. The app is delivered virtually to the user's preferred browser for an additional layer of security between the network and the employee's device.
Citrix is offering Secure Browser as a fully hosted service starting at $20-per-user-per-month. For customers who prefer to deploy the software rather than purchase it as a service, XenApp Secure Browser is available as a perpetual license for $150 per user or device. Existing XenApp and XenDesktop customers get it for free.
In January, Citrix announced the release of XenApp and XenDesktop 7.7 and 7.8, as well as new servicing options for the virtualization platforms. The releases focused on new cloud provisioning and collaboration optimizations between Citrix and Microsoft.
Around the same time Citrix revealed that it sold off its two cloud infrastructure management products to Accelerite, which is owned by Persistent Systems. The primary products included CloudPlatform and CloudPortal Business Manager, both of which are based on open source CloudStack.
The cloud sale stems from restructure plans Citrix first announced in November, including the spin off its GoTo business and affiliated products. Interim CEO Robert Calderoni said at the time that Citrix would unload businesses that were not directly linked to the company's enterprise unit, which includes XenApp, XenDesktop, XenMobile, ShareFile and NetScaler.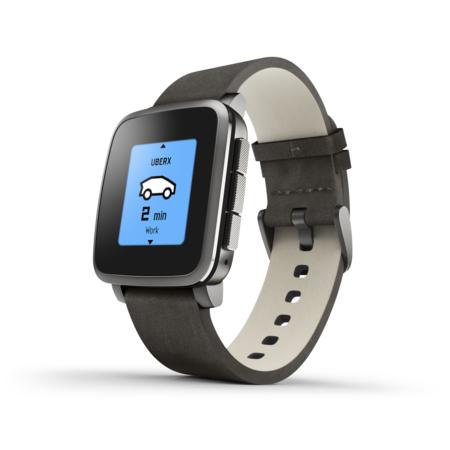 The CEO of smartwatch startup Pebble said in an interview that the company is planning on laying off a quarter of its workforce -- about 40 people in total -- despite its success in the market.
Eric Migicovsky told Tech Insider in a March 23 interview that Silicon Valley's recent financial restraints are to blame for the cuts, even as the company has successfully raised $26 million from investors, in addition to a successful Kickstarter campaign to fund production of its smartwatches.
"We've definitely been careful this year as we plan our products," Migicovsky told Tech Insider. "We got this money, but money [among VCs in Silicon Valley] is pretty tight these days. Pebble is in this for the long haul. We have a vision where wearables will take us in five to 10 years, and this is setting us up for success. "
In addition to disclosing the layoffs, Migicovsky announced plans to partner with Amazon.com in India to sell its devices there, and said the company plans to focus more on the health and fitness capabilities of its devices, which he said customers appear to be most interested in.
Featuring a color E-Paper display and up to seven days of battery life, the $200 Pebble Time features a timeline interface which turns information like notifications, calendar events, weather, sports scores, breaking news, and missed calls into pins that let users see what's ahead or catch up on what's already happened.
The Time, which connects to both Google Android smartphones and Apple's iPhone, is water resistant up to 100 feet and is compatible with activity-tracking apps from Jawbone, Fitocracy, Runkeeper, and Misfit.
The company also markets the Pebble Steel, which includes the steel frame and leather band and costs $249.
Right now, Fitbit, with its fitness devices , and Apple, thanks to the Apple Watch , are dominating the wearables market. However, Apple recently dropped the price of the Watch by $50, a potential indicator that the device isn't selling as well as Apple hoped.
Are you prepared for a new world of enterprise mobility? Attend the Wireless & Mobility Track at Interop Las Vegas, May 2-6. Register now!
Wearable electronics sales are projected to reach 274.6 million units in 2016, according to a February report from Gartner .
Gartner researchers forecast an 18.4% jump in wearable shipments from 232 million units sold in 2015. The market will drive $28.7 billion in revenue in 2016. Of that total, $11.5 billion will come from smartwatch sales.
"Smartwatches have the greatest revenue potential among all wearables through 2019, reaching $17.5 billion," Angela McIntyre, research director at Gartner, wrote in the report. "From 2015 through 2017, smartwatch adoption will have 48% growth largely due to Apple popularizing wearables as a lifestyle trend. "
A report earlier this month from IDC also shed some light on why consumers are purchasing smartwatches -- and some responses were surprising.
While some consumers are drawn to the technical capabilities of the devices, fashion plays a big part in the decision to purchase a smartwatch. Specifically, 81% of those polled said they are conscious of how they present themselves, 77% said how they dress is important to them, 66% said their clothing is an expression of self, and 63% said the accessories they choose speak volumes.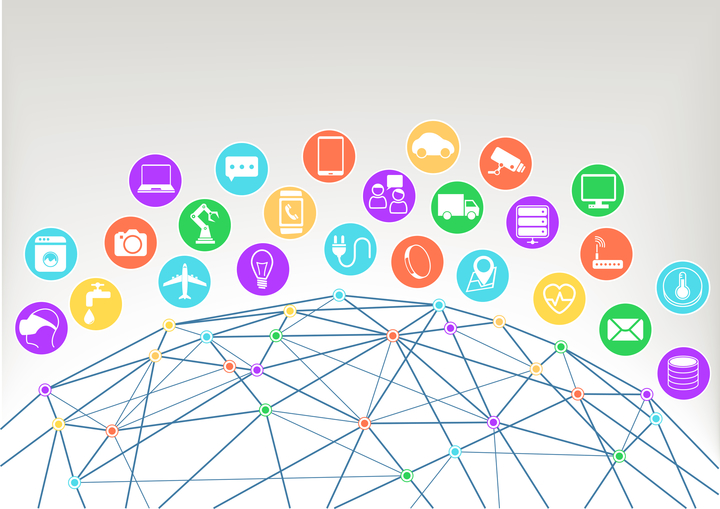 Microsoft and Samsung are looking to take their Internet of Things (IoT) strategies to new levels.
Samsung will be hosting a developer conference in San Francisco next month, where it will unveil a new IoT real-time operating system.
"It is estimated that there will be 20 million IoT devices by 2020 and, like in the early days of mobile phones, there is a proliferation of proprietary, competing operating systems from all the major vendors," the company wrote in its conference session agenda . "This fragmentation will challenge developers who are trying to get their apps into the marketplace. In this session, Samsung will announce our new, open-source IoT real-time operating system (RTOS), which has a wide scope of features while maintaining a lightweight and efficient footprint."
(Related: How mobile testing works in an IoT world )
More details aren't expected to be disclosed until the company's conference next month, but the new operating system could potentially be used to power the company's new and existing IoT solutions.
Microsoft recently introduced its end-to-end IoT platform to developers. Azure IoT aims give enterprises the power to build and gain value from IoT solutions. To help developers get started, Azure IoT will provide a set of open-source SDKs, tools, and samples on GitHub. In addition, the company will be collaborating with the community and partners to provide new features; support new languages, protocols, devices and platforms; fix bugs; and improve performance.
"Our IoT solutions, including Azure IoT Suite and Azure IoT Hub, harness the power of our full cloud, data and developer offerings for the enterprise to provide hyperscale IoT services, rich data and analytics, and deep integration," wrote Olivier Bloch, senior program manager for Azure IoT, in a blog post . "Developers can start building custom solutions using IoT Hub or get started quickly with the comprehensive preconfigured solutions of Azure IoT Suite."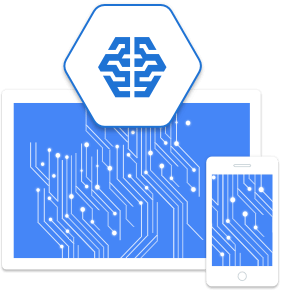 At GCP Next, Google announced the latest results of work completed on the Google Cloud Platform. The next round of innovation builds on its portfolio of data-management and analytics capabilities by adding new products and services in areas like machine learning, open source and Big Data.
Google introduced a new product family called Cloud Machine Learning, which the company said will take machine learning mainstream, and give data scientists and developers a way to build new kinds of intelligent applications. It provides the same technologies that power Google Now, Google Photos and voice recognition in Google Search as easy-to-use REST APIs. It enables developers to build powerful machine learning models on your data using the open-source TensorFlow machine learning library, according to Google's blog.
Google also announced the general availability of Cloud Dataproc, its managed Apache Hadoop and Apache Spark service, which include new features to BigQuery, the managed analytics data warehouse.
Cloud Machine Learning also pushed some of its technologies to open source, including TensorFlow, which is the No. 1 machine learning project on GitHub, the company wrote.
Java vulnerability affects Oracle products
Oracle has disclosed a critical Java vulnerability. According to the security alert, CVE-2016-0636 is a vulnerability affecting Java SE running in browsers on desktops. This vulnerability is not applicable to Java deployments, typically in servers or standalone desktop applications, that load and run only trusted code.
This vulnerability does not affect Oracle server-based software. It may be remotely exploitable without authentication, and could be exploited over a network without the need for a user name and password. The products that are affected include Oracle Java SE 7 Update 97, and 8 Update 73 and 74 for Windows, Solaris, Linux, and Mac OS X.
Successful exploits can impact the availability, integrity and confidentiality of the user's system. Due to the severity of this vulnerability and the public disclosure of technical details, Oracle recommended that customers apply the updates provided by the security alert.
Gnome 3.20
After six months of work by the GNOME community, version 3.20 has been released as the latest version since GNOME 3. It contains new features as well as smaller improvements and bug fixes. In total, the release incorporates 28,933 changes made by approximately 837 contributors.
Oracle has warned users of Java across all platforms of a severe remote code execution vulnerability, and recommends immediate patching. Oracle has issued a high severity security alert for its popular Java software, warning of a bug which can allow remote code execution without authentication.
Known under the Common Vulnerabilities and Exposures (CVE) ID of CVE-2016-0636, the latest bug to be found in Oracle's popular Java platform is serious: Java SE 7 and 8 across Windows, Solaris, OS X, and Linux allows an unauthenticated attacker to run remote code on a system of his or her choosing. With Java often being used within browsers, exploitation is simple: just place malicious code within a webpage, or on a compromised advertising network for wider dissemination, and wait for alerts that users' computers are now under your direct control.
Warning that technical details regarding exploitation of the vulnerability have already been released, Oracle has issued a critical security alert to all Java users. ' Due to the severity of this vulnerability and the public disclosure of technical details, ' the company warned, ' Oracle strongly recommends that customers apply the updates provided by this Security Alert as soon as possible. '
While the attack is cross-platform, there is one small mitigation: deployments of Java on embedded devices and server environments are typically configured to run only trusted code, meaning that they are not at risk of running remotely-supplied and unauthenticated code even if the vulnerability is successfully exploited. Everybody else, however, should upgrade their Java install as soon as possible. If you're running Oracle's Java SE 7 Update 97, Java SE 8 Update 73 or Update 74, then it's time to upgrade.
A 22-YEAR-OLD man from Nottingham has been charged with fraud and the conversion of criminal property by facilitating umbrella proxy access to torrent sites.
Callum Haywood was charged earlier this week , according to a statement from the Police Intellectual Property Crime Unit (PIPCU), and faces six charges.
He was arrested in 2014 by heavies from PIPCU and the Federation Against Copyright Theft, and an investigation has been running ever since. Haywood is bailed and scheduled to appear in court on 21 April.
He is accused of running proxies for The Pirate Bay KickassTorrents, but has denied any wrongdoing.
There are two sides to the piracy debate. Each is right in its own way, and each will have a view on the suitability of a prison term for a young man who has effectively held back a fancy curtain on a cinema screen.
A report on TorrentFreak raises the question of the time away from home, and links to court papers.
Haywood's charging comes at a time when media companies and web streamers are jumping up and down trying to stop people making merry with their precious content and, in the case of Hollywood, getting in the way of milking money from past-their-prime action stars and creaky vehicles.
Proxy access to The Pirate Bay has also been a sideshow to the various ways that the torrent site gets around and away from the authorities. But it has long been a problem.
The UK Pirate Party got into trouble about this a couple of years ago, and more recently outfits like Netflix have announced that they will prevent proxy access to their international wares.
Even HBO, which was once thought to be a tacit backer of the power of piracy, has taken great effort to make sure that breasts and evisceration show Game of Thrones will be kept as far away from the internet as possible before launch .
Last time, of course, four episodes leaked early and people got to binge on dragons and merkins for free. µ
We explore all of the latest rumours about the iPad Air 3, which was supposed to arrive alongside a new iPhone SE on 21 March at Apple's special event. We round up the iPad Air 3 UK release date, price and specification rumours.
The iPad Air 2, which came out in October 2014, is thinner, lighter and more powerful than its predecessor, with new features including the Touch ID fingerprint sensor. But Apple won't stop there. We've gathered all of the iPad Air 3 release date, price and features rumours in one place so you'll know when the iPad Air 3 is coming out and what it's going to be like. You might also like iPhone 7 rumours.
Although it was widely thought that the iPad Air 3 would be launched at Apple's March special even, what actually happened is the introduction of a new iPad Pro in the same 9.7in size as the iPad Air range. There was no Apple Watch 2 or sign of new MacBooks much to the disappointment of fans, particularly the latter.
A look back over Apple's iPad release history would suggest that the next iPad should have arrived in October 2015, yet it did not. Instead, the iPad mini 4 , the device with which it would usually share its launch event, was unveiled alongside the iPhone 6s , iPhone 6s Plus and iPad Pro in September 2015. There was no October event.
The iPad Air 2 was unveiled on 16 October, and was released later the same month, while the first iPad Air was announced on 22 October 2013 before a November release.
Following the March event, the big question is now 'has Apple has killed off the iPad Air range?' and the new iPad Pro is effectively the iPad Air 3. That's a difficult question to answer but Apple hasn't said anything along those lines.
Our feeling is that the iPad Air 3 could still be on the way later this year, probably to merely refresh the regular iPad model. This will provide customers with a cheaper option to the new iPad Pro and those using the iPad Air 2 or older model something to upgrade to.
The tablet market has slowed somewhat over the past couple of years so we're not overly surprised to see Apple waiting longer before bringing a new iPad out. It's likely, going on past events, that it will take place in October with an iPad Air 3 release date in November.
You might also like: What to expect from Apple in 2015.
Going on the basis that Apple will launch the iPad Air 3 later this year, we fully expect it to cost £399 for the WiFi-only 16GB model - Apple's standard price for the full-size iPad.
As mentioned already, this would give new or upgrading customers the familiar £399 option without having to spend £499 or having to opt for the smaller iPad mini 4.
See also: iPad Air 2 vs iPad mini 3 comparison.
We didn't expect Apple to change the design of the iPad when it launched the iPad Air 2, but the company surprised us by making the already thin and light device even slimmer. It's 6.1mm thick compared with the 7.5mm of the original iPad Air.
We think 6.1mm is thin enough, but don't be surprised to see Apple shave even more off of the iPad Air's profile with the next model. Apple is rumoured to be building it from even stronger aluminium than before, so it's certainly plausible.
We expect the same Gold, Silver and Space Grey colour options, with the likely addition of a Rose Gold model.
The previously leaked information about the iPad Air 3 all turned out to be the new iPad Pro - the Apple Pencil support, A9X chip, four-speaker audio system and more. That means it's back to square one when it comes to the possible iPad Air 3 specs.
What we can say for almost certain is that it will follow the Apple formula of a 9.7in screen with a 2048x1536 resolution, meaning a 264ppi pixel density. The question is whether Apple will use the same True Tone screen found on the new iPad Pro and we think not otherwise it's one less reason to pay more for the Pro model.
Improvements are more likely to come on the inside with upgrades such as a new processor - presumably the A10 which could well power the iPhone 7.
Other improvements could include better cameras but Apple will tread a fine line between differentiating between the iPad Air 3 and iPad Pro 9.7in while making the new tablet a worthwhile upgrade from the iPad Air 2.
What Apple might do is release another iPad Pro alongside the iPad Air 3 with new specs, such as the A10 or A10X so the Air 3 can be upgraded to the specs of the recently announced iPad Pro 9.7in.
It's all very much up in the air so we'll continue to watch out for rumours and leaked details over the coming weeks and months. We'll update this article with anything we find.

Total 53 articles. Generated at 2016-03-25 12:03