Articles
20 articles, 2016-03-25 12:02

 
Most of the 13-inch laptops I've reviewed over the past few years have been high-end options, typically starting at or above $1,000. Usually you'd get pretty decent hardware and features for this price, including metal bodies, gorgeous high-resolution displays, and powerful Intel Core i5 or i7 processors.
But for many people, spending $1,000 on a laptop is not feasible, even if high-end hardware is important. This is where the HP Envy 13 comes in: it packs hardware that's comparable to a $1,000 laptop in a MacBook Air-like package, complete with a price that starts at just $800. In some ways, the Envy is the budget high-end laptop that price-conscious shoppers may be after.
For $800, you get a very respectable collection of hardware. On the processor side, it's equipped with an Intel 'Skylake' Core i5-6200U, paired with 8 GB of RAM and a 128 GB solid state drive. The display is a 13.3-inch 1080p IPS LCD, although for just $50 (a bargain in the PC space) you can upgrade that to a high-resolution QHD+ panel.
In other markets, such as Australia, there's an even cheaper model available with a Core i3-6100U and just 4 GB of RAM. That's the model I have on hand for review, and it will be interesting to see how the weaker hardware on offer stacks up.
As far as the design is concerned, the Envy 13 is one of the better laptops I've seen at this price point, and it competes very well with Apple's more expensive MacBook Air. By far my favorite feature is the size: yes, it's larger than Dell's XPS 13 in both axes, but it's much thinner at just 12.95mm at its thickest point. The Envy is also quite light, at 1.27 kg (2.81 lbs), which helps make the laptop feel very portable.
HP's all-metal body for the Envy 13 is excellent from both a visual and textural standpoint. The use of silver aluminium on the lid, around the keyboard, on the bottom, and even around the sides of this laptop gives it a wonderful unibody look. The only seam I noticed was between the bottom panel and the sides, which is hidden in most cases. And let's not forget how awesome it feels to hold a metal laptop; it's simply leagues ahead of anything plastic.
Due to widespread use of metal, there's not much flare to the design. The lid features a simple monochrome HP logo, while the keyboard surrounds includes a few basic text logos. There is no color found anywhere around the body, and the only point of contrast is the black display bezels. This gives the Envy a clean and understated look, which is something I prefer in my laptop design.
Not every visual aspect to the Envy 13 is great, and not everything is truly made from metal. I'm not a fan of the plastic black bezel that surrounds the display, and after opening the lid for the first time it immediately stood out to me as looking cheap. The matte finish to the plastic, combined with an inset matte non-touchscreen display, is great for reducing fingerprints, but it reminds me of an entry-level laptop rather than something top-tier.
On the other hand, I'm a big fan of the Envy 13's hinge design. The lid is curved at the hinge, and when opened, this curve transforms into the rear stand for the laptop, propping up the base at a comfortable angle for typing. Aside from its great functionality, it looks awesome, and from some angles makes it look like the base is floating above the display's curved stand. The hinge allows for a decent range of display angles, though you're not getting a 180- or 360-degree hinge like some competitors.
The main feature to the base of the Envy 13 is the Bang & Olufsen audio system, which sees two prominent speaker grilles on either side of the keyboard. Obviously these grills are mostly for show – the speakers aren't actually as large as they're made out to be – but I was impressed with their quality considering they're small laptop drivers.
The bottom of the Envy includes a few small rubber feet to raise the laptop for cooling. As for cooling, there are just a few small vents towards the rear of the body that intake and exhaust into the hinge area. For the most part, the cooling solution remained inaudible in all but the most intense use cases.
For ports, the Envy includes an average selection. On the left is a USB 3.0 port, a 3.5mm audio jack, and SD card slot; while on the right are a further two USB 3.0 ports, HDMI, and a proprietary power port. One notable and disappointing omission is USB Type-C, which is becoming increasingly popular, and as a result you miss out on Thunderbolt 3 and USB 3.1 gen 2. I'd have liked to see a USB 3.0 port replaced by Thunderbolt 3 to future proof this laptop to a better extent.
The other notable feature found on this laptop is a swipe fingerprint reader, which is located at the bottom right edge of the keyboard. The sensor works with Windows Hello to provide better security for the laptop, and it was reasonably accurate and fast to use during my time testing the feature. I'd have preferred to see a touch fingerprint sensor like on modern smartphones but I'm yet to see this on any laptop.
With containers gaining increasing popularity in enterprise environments across a variety of industries to automate the deployment of applications, Joyent and others in the container ecosystem got together to give a state-of-the-state event at the Container Summit conference Feb. 10 in New York City. Although the cloud native world is adopting container technologies, such as Docker, only 8 percent of enterprises are using them in production, said Dave Bartoletti, a principal analyst at Forrester Research. Yet curiosity about containers is soaring. Bartoletti said questions from clients about containers and when and how to deploy them have increased by a factor of 10 in the last two years. Indeed, many of the speakers at the Container Summit said they were introduced to container technology in a previous job and moved it to their current role. Others simply adopted it as the proper thing to do. This eWEEK slide show looks at some of the scenes from the Container Summit and what industry experts had to say about the technology.
As a fan of Cossack dancing, Eastern Bloc architecture, vodka and pervasive government oppression, Sneak loves Russia.
And while he accepts that Siberia is a vast and mostly empty land mass, capable of killing the unwary in numerous ways, he would not liken it to Mordor, the dark, ash-covered, orc-infested land in the south-east of Tolkien's Middle Earth.
But, according to multiple reports, the all-seeing, all-knowing Sauron Google believes that Russia is in fact Mordor. Or more accurately a bug in the Google Translate tool translated the Ukrainian word for 'Russian Federation' into 'Mordor'.
Not content with effectively calling Russia a nation of twisted, down-trodden creatures ruled by a brutal dictator, Google Translate went one step further by translating 'Russians' into 'okkupanty' meaning 'occupiers' in Sneak's second language, that being English. C++ is his mother tongue.
Then to pour a granary of salt into the virtual wound, Google translated the surname of Russian foreign minister Sergey Lavrov into the Russian for 'sad little horse', according to The Telegraph. Sneak thinks that's rather cute in a slightly Eeyore way. Yes he knows Eeyore is a fictional donkey. Please don't write in.
Now, that noise you're hearing is Sneak's irony alarm going off at full pelt, given that Ukraine is not exactly having the best time with Russia and pro-Russian rebels at the moment, particularly as in 2014 Russia annexed the Crimea region from Ukraine, simply because it could.
Google has apologised for the error and blamed the automated aspect of Translate, but Sneak is not convinced that it was a bug and, to indulge the conspiracy theorist in him, believes that a disgruntled pro-Ukraine programmer decided to tweak Google Translate to offer this slight at Russian users.
Back in his early years as an IT chap at Northern Rock, Sneak ended up dating a lovely Russian systems analyst called Natasha. She had a mononym.
Next thing he knew she disappeared one evening after a heady mix of vodka and Kerplunk! and disappeared with Sneak's server room key card. Then the banking crisis happened, Northern Rock went under and Sneak took indefinite sick leave.
The moral of the story is that annoying the Russians might not be wise, otherwise the road to Google's Mountain View HQ could end up being blocked by Soviet-era tanks with president Putin straddling a turret, topless and declaring "You shall not pass" to befuddled Google engineers.
Or perhaps they will take it in good humour. After all as the video below explains: Russians love to boogie.
07 Jan 2016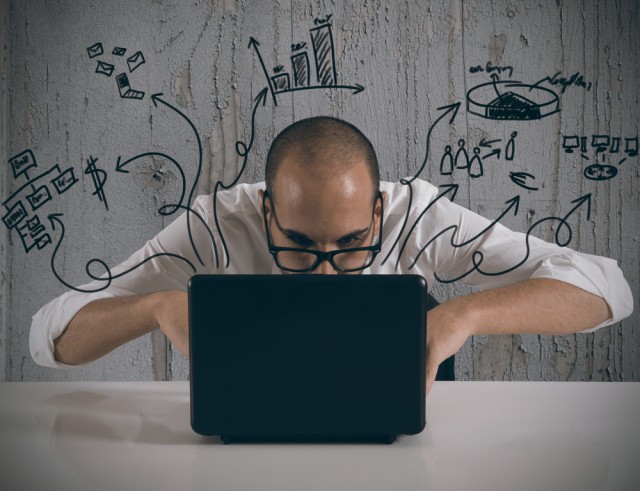 For the last couple of years I've been struggling a bit with the idea of DevOps. At the root of it was my own lack of clarity about what it is. My question remained unanswered and it wasn't for the want of trying.
I went to conferences, attended talks, read articles and met with people in our business. I gathered logically inconsistent lists of things that it was and wasn't. In the end, I concluded that there isn't a consensus, so I had to work out what DevOps means to me.
Well, I'm pretty sure it's about development and operations being closer together! Not too many people will dispute that (he said confidently!). But I'm not sure it's really helpful. The context can vary wildly and getting closer can look really different in different situations.
On one hand consider a five supplier global program of work lasting three years in a highly regulated industry and on the other think about a two team program delivering value for an autonomous product owner. Context matters.
I was at the Gartner conference in Barcelona last year and I listened to a presentation by Yve Morieux from Boston Consulting. He reminded me of a story I'd heard before. A car company had problems with high servicing costs (no focus on repairability). They compared two methods of resolving the problem:
The bonus scheme was bolted onto the existing framework, percentages compounded together and in the end, a massive improvement in repairability generated a 0.6 percent increase in pay. People could legitimately choose to ignore it and they did.
By contrast, warranty department costs are massively driven by repairability and the prospect of picking up responsibility for a money pit was truly terrifying. To avoid the terror, small, but thoughtful changes now could create huge savings and they would soon be living in the land of milk and honey.
I'm not sure if the story is true, but in many ways, it doesn't matter. The point is well made. End to end responsibility makes people care more. When we care more, we try to make things better and we do it much more effectively.
I've come to believe that caring about the end to end process is the most important ingredient for DevOps to work. And caring is important for the teams, the management and the client. As soon as smart people care, if they have the appropriate resources, they can collaborate and do all the things that are appropriate in their context. Of course they have to trust each other and believe that no one is trying to screw them over. Of course they have to be empowered and able to self organize. But they can learn any new concepts and choose the best ones to apply. If they care, they can review what they've done and check how well it works.
Management must take care to set the priorities correctly and ensure enough resources (people and cash in general) are allocated. Development teams have to care that their application is going live, and know it will need to be looked after and that it will serve real customers. They have to care that it will perform and if it falls over, they have to care about that and care about the people who will need to fix it and build instrumentation to help them. They need to care about the future teams that will add and remove features. Operations teams have to care about the development process, and all of the environments needed from dev through to disaster recovery. They have to care about the ease of initiation and migration through those environments to live. They have to care about all the stakeholders and be hungry to engage and act as one team to make everyone's life better: customers, development teams and of course operations. All collaborating to break down the silos and get the job done in the best way.
In some contexts, the lines between dev and ops can be blurred to the point of removal. The same people can take responsibility for application development and the design, deployment, operation and support of the live environments. In other contexts, there still needs to be some separation with teams responsible for the live operation of a huge estate.
In my opinion the DevOps journey starts with smart, responsible people who care about all the stakeholders, are empowered and have the resources to make a difference. Everything else will follow.
Peter Brookes-Smith, group managing director, Objectivity .
Published under license from ITProPortal.com, a Net Communities Ltd Publication. All rights reserved.
Image Credit : alphaspirit / Shutterstock
Black Duck , which provides automated solutions for securing and managing open-source software, has announced its annual Open Source Rookies of the Year awards, recognizing the top new open-source projects initiated in 2015. Patrick Carey, Black Duck's director of product management, who headed the selection process, said the chosen projects show how diverse and ambitious open-source software development has become. "This year's Rookies are impressive examples of how far open source has come, with start-ups like Mattermost and Glucosio as well as big players like Google, Facebook and Red Hat leveraging the open-source community to help drive innovation in everything from DevOps and Docker container solutions to diabetes monitoring and real-time communication," he said. The 2015 Rookies class reflects three hot technologies shaping the future of open-source software: Docker containers, open collaboration and artificial intelligence. In 2014, a number of Docker ecosystem players emerged, and the trend continued into 2015 with several, including projects sponsored by Red Hat and Capital One. This eWEEK slide show looks at the winners and honorable mentions of the 2015 Black Duck Rookie of the Year awards.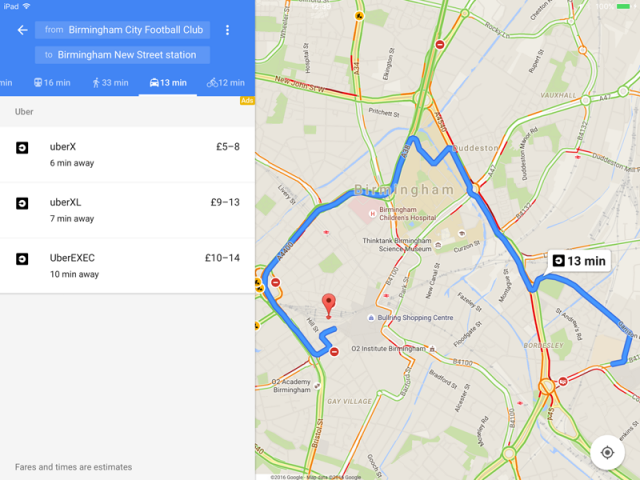 Less than a month after its last update, Google has rolled out Google Maps for iOS 4.17. The big news here is the addition of taxi services when comparing route options for six countries, including the US, UK and India.
Supported taxi services include Uber, plus 99Taxis (Brazil), Ola Cabs (India), Hailo (UK and Spain), mytaxi (Germany and Spain), and Gett (UK).
The service requires the taxi provider's app be installed and configured on the user's phone or tablet -- once done, should nearby taxi services from that provider be available, they'll appear on a new tab, providing users with estimated arrival times and fares. Users then simply tap a fare to switch to the provider's app to complete the booking.
The update also makes it possible to save driving, walking and biking route options for future use. This feature is enabled by default -- to switch this off (and tweak the available options), click the ≡ button next to the From box and choose "Route Options".
One final improvement sees Google Maps make saved and recently accessed maps available to Spotlight searches. Tapping the result whisks users off to the location in the app.
The update is rounded off with the usual unspecified bug fixes. Google Maps for iOS 4.17.0 is available now for iPhone, iPad and iPod touch running iOS 7.0 or later, plus the Apple Watch.
It's no secret that Yahoo is interested in selling off its core business. A report from Re/Code states that Microsoft has been meeting with private equity firms and that they would be willing to 'lend significant financing to their efforts', according to numerous sources.
This isn't the first time that Microsoft has been interested in Yahoo. Back in 2008, the firm made an effort toward a hostile takeover. Then CEO Steve Ballmer had planned to spend $31 a share, for a total of $45 billion.
These days, the two firms are on much better terms and they've enjoyed a now longstanding partnership. In 2009, they inked a deal that would make all Yahoo searches powered by Bing.
While that deal was supposed to last for ten years, there were terms that would allow it to be renegotiated after a time, an option that Yahoo accepted last year. While the firm did renew their partnership, searches would no longer be exclusively powered by Bing, and in October, the firm inked a deal with Google.
According to the report in Re/Code, Microsoft is planning on backing the bid because of its interest in keeping its status as the provider of Yahoo Search.
The firm's market cap is $32.5 billion; however, this includes its Asian subsidiaries, such as Alibaba. Once those are spun off, the core business is estimated to be worth between $6 billion and $8 billion. Yahoo is allegedly asking for $10 billion.
Source: Re/Code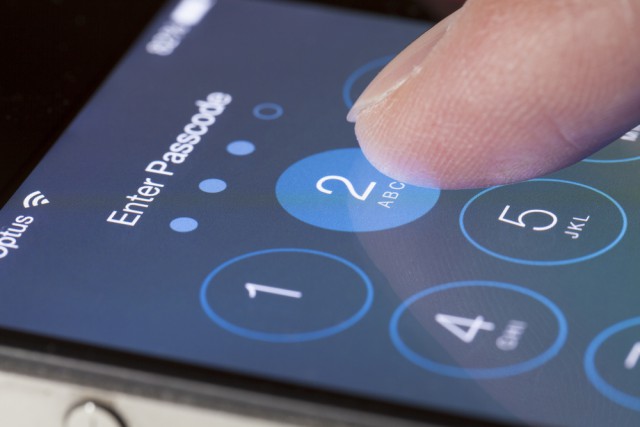 The tech industry is on Apple's side when it comes to the dispute with FBI over the unlocking of the San Bernardino shooter's iPhone.
This was, once again, confirmed through a research done by security vendor AlienVault. According to the company's survey, which polled 1,500 IT security professionals, 33 percent support FBI, while the rest think unlocking the phone will do nothing but weaken overall product security.
Almost two thirds (63 percent) believes Apple should not give in to FBI's demands.
But the opinion the surveyed have on overall security is what's dismal here -- almost two thirds believe the government is already so intrusive and pervasive in its surveillance that it's impossible to have a private conversation on any device.
Moreover, 34 percent believe the government should monitor mass communications for national security purposes.
"We are clearly at a turning point in the history of Internet surveillance and suspicions among those in the know are running high. IT and security professionals can see straight through the public arguments being made about the Apple case", said Javvad Malik, security advocate at AlienVault.
"Many seem to view it as a power grab by the FBI, and an attempt to gain significant new powers that could undermine the communications infrastructure used by us all. But whatever the underlying motives may be, the outcome of this case will clearly have broader implications on future government attempts to access encrypted information, and the development of legal frameworks for state surveillance powers, such as the Investigatory Powers Bill in the UK".
The FBI recently uncovered an iPhone 5c belonging to the San Bernardino shooter. The iPhone is locked and the authorities have no way of unlocking it to see if the phone has any leads on potential accomplices or future plans.
The government asked Apple to help them unlock the iPhone, and has even gone as far as to ask phone makers to build special backdoors so that law enforcement agencies could have access to the devices.
Published under license from ITProPortal.com, a Net Communities Ltd Publication. All rights reserved.
Photo Credit: Shutterstock / ymgerman
When Microsoft released the official Windows 10 Mobile upgrade last week to a disappointing list of devices , they also promised to allow those handsets to once again be eligible for Fast ring builds. Today, the firm is delivering on that promise.
Signing up for the Fast ring will get you build 14291 , which includes a completely redesigned Maps app, along with a new Alarms & Clock app.
In case you're thinking of dipping your toes into the Insider Preview and have never done so before, here's how to sign on:
It is not required for your device to already be upgraded to Windows 10 for it to be eligible for these builds. Even if you're still on Windows Phone 8.1, you can still opt in.
Source: Microsoft
Sony Computer Entertainment, which will be renamed Sony Interactive Entertainment LLC starting April 1st, has announced the establishment of a new business that will see the company diving into mobile gaming once more.
This company, progressively called ForwardWorks will "deploy new services towards the ever-expanding smart device market," according to the press release. This means that a variety of full-fledged PlayStation games, software, development expertise, etc. will be aimed at providing content for smartphones, tablets, and other such devices.
These efforts come after the company's recent restructuring , which saw the PlayStation division (Sony Computer Entertainment) spun off into its own company and combined with Sony Network Entertainment. This move also somewhat contradicts the decision to shut down its PlayStation Mobile initiative last year, which never really took off. It seems Sony isn't quite ready to throw in the towel just yet, and is making a serious effort to attract the mobile audience.
ForwardWorks operations will commence on April 1st. Interestingly, the company's efforts seem to only be aimed at users in Asian markets.
Source: Sony via Engadget
Microsoft announced some new social integration features for its Health app today. Users will now be able to compare their stats with those of their Facebook friends.
Users that don't have a Microsoft Band or Band 2 can join in as well. Microsoft Health can use your phone to track steps and calories burned, no Band required.
Social leaderboards is a feature that Fitbit's platform has had for years, before Microsoft Band even existed. It's a feature that has been praised by users and it will certainly be a welcome addition to the Health platform.
The new features should be rolling out soon in an update to the Microsoft Health application.
Source: Microsoft
Last year, Microsoft decided to end development of its 'Modern' Skype app, designed for Windows 8 , instead launching a new Universal 'experience' for Skype in Windows 10. Rather than developing a direct replacement for the older app, the company decided to integrate Skype functionality into a 'task-focused' experience in Windows 10, spreading Skype features across separate Messaging, Phone and Video apps.
However, that wasn't a popular move. Indeed, the Skype team said today : "We've been listening, and we've heard you. "
In response to feedback on its Skype integration in Windows 10, Microsoft appears to be reversing course on its earlier decision, announcing that it will soon release a new Skype app built on its Universal Windows Platform.
Of its original task-based approach, Microsoft said today:
But as it went on to explain, what works in principle isn't always the best solution in practice:
The first preview version of the new app will be released to those on the Windows Insider Program "in the coming weeks", and will include these features:
In future releases, Microsoft will expand the functionality of the app further, filling in the gaps, and eventually adding new features:
The first preview will only be released for Insiders on Windows 10 PCs, but since this is a Universal app, the goal is for it to eventually be usable across a range of devices, including phones running Windows 10 Mobile. Microsoft says that a version of the app will be released for Mobile handsets "shortly".
On PCs, the preview app will - for now - coexist alongside the existing Skype desktop application, as well as the experience integrated into the Messaging, Phone and Video apps.
However, Microsoft adds: "Over time we will streamline all Skype for Windows 10 experiences into the Skype Universal Windows Platform app, but we'll do this in stages - first ensuring we release a fully featured, high quality and lightweight application by gathering your feedback and monitoring its performance. "
Source: Skype
There's a new firmware update available for Lumia 950 and 950 XL owners today. While it's a fairly minor update, it requires owners to use the Windows Device Recovery Tool (WDRT) to get it.
As we can see, it focuses on fixes to the repair channels, so it doesn't look like it's anything that is going to improve day-to-day usage.
It's also not clear whether or not this firmware is available in all parts of the world or just select regions. Nevertheless, if you plug your device into a PC and run WDRT, you'll be able to see whether the new firmware is waiting for you.
This new firmware is also not on Microsoft's list of devices to receive firmware updates, so it's shrouded in mystery. We've reached out to Microsoft for comment.
Source: Microsoft via Windows Central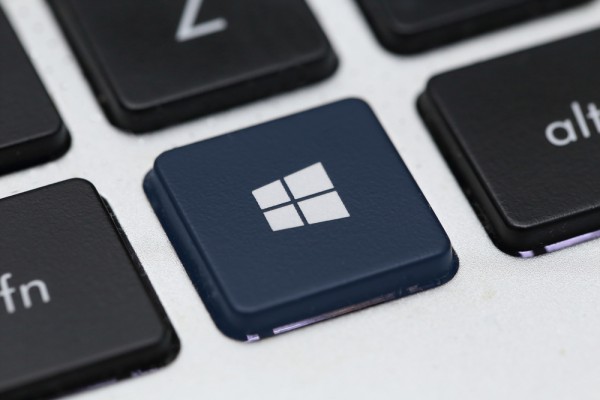 Last week Microsoft finally revealed extensions for its Edge web browser for Windows 10. It began with just a handful of add-ons, but more are on the way. We previously told you how to install them, including the translator, but now Microsoft is adding a bit more information.
The new Edge extensions are currently considered previews and are only available to Windows 10 Insiders, and you'll need Build 14291 to use them.
"Once installed, the translation icon will appear in the address bar when visiting a foreign-language webpage in Microsoft Edge. You can then click on the icon to instantly translate the webpage to your current Windows language. The extension works with all of the  languages supported by Microsoft Translator ", claims Microsoft. Currently that's more than 50 languages.
If you are not a current member of the Insider program then you'll have access to this and other add-ons via the Windows Store, once they are officially released. If you need help installing them then you can check out our tutorial.
Photo credit: charnsitr / Shutterstock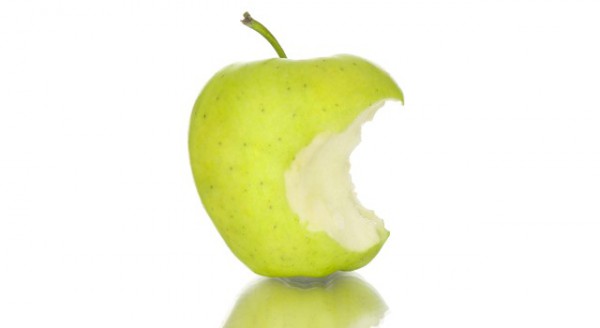 Security company SentinelOne has released news of a major flaw in Apple OS X systems that can allow the bypassing of the latest System Integrity Protection security feature.
This zero day vulnerability is present in all versions of Apple's OS X operating system. It has been reported to Apple and patches will be available soon. SentinelOne's lead OS X security expert, Pedro Vilaça, is presenting the full findings on this vulnerability today at SysCan360 2016 in Singapore.
System Integrity Protection is intended to limit the ability of a root account to access protected parts of iOS and OS X. But some programs, such as those that update the operating system, retain privileges. It's this that is being exploited by the flaw which allows programs to run arbitrary code on the device and bypass SIP.
To exploit the vulnerability, an attacker must first compromise the target system, which could be done via a spearphishing attack, or by an exploit in the user's browser. The vulnerability is said to be reliable and stable, and won't cause systems to crash. It's also able to avoid detection using techniques that traditional detection mechanisms, looking for more obvious warning signs, would miss. The good news is that, up to now, there's no evidence of it being used in the wild.
You can find out more about the threat and see a full copy of Vilaça's presentation on the SentinelOne blog .
Photo credit: studioVin / Shutterstock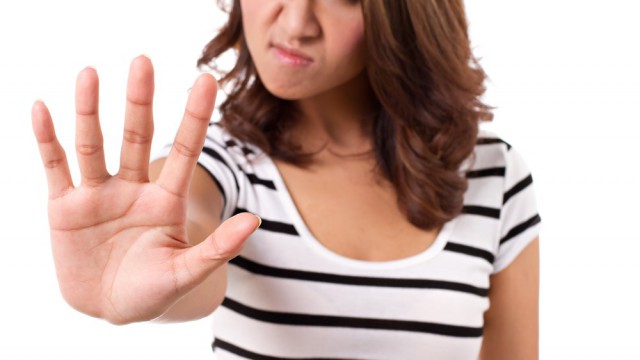 Apple earlier this week released new versions of its mobile and Mac operating systems, namely iOS 9.3 and OS X 10.11.4 El Capitan. They come with a significant number of changes , like Night Shift mode, extended Wi-Fi calling support and lots of security fixes, but also introduce bugs which are causing major issues for some early adopters.
It is not unheard of a new iOS or OS X release to break things, as Apple seems to be dealing with these kind of things quite frequently nowadays. Not everyone may be affected, but if you have an iPad 2 or use Apple's messaging services often on your Mac you might want to hold off on performing the upgrade.
For iPad 2 users, the update to iOS 9.3 leads to an activation issue, which ultimately  renders the device "useless". As you may know, in order for any iOS device to work, it has to be able to activate itself by connecting to Apple's servers. Normally this is done in a matter of seconds when connected to a Wi-Fi or cellular network.
However, it looks like, following the iOS 9.3 upgrade, iPad 2 devices cannot connect to the server anymore. At least that is the error message that affected users have reported. It is unlikely to be an issue on the server side, and more likely to be a bug in the upgrade process which affects these devices.
Users who have reported this issue say that it is possible to bring their iPad 2 back to life by installing iOS 9.3 from scratch using recovery mode; restoring iOS 9.3 on the device has to be performed twice to work. This is not something that everyone might be comfortable doing though.
Connection issues also plague a number of OS X 10.11.4 El Capitan users, who have reported that they are no longer able to access Facetime and iMessage on their Macs following the upgrade. As a Mac user myself, I have yet to experience such problems. While writing this story I was able to access both services without issues. However, if you are a heavy user, you might want to postpone the update to OS X 10.11.4 El Capitan for a while.
Photo Credit:   9nong / Shutterstock
Today via our ELearning section of Neowin Deals, you can save 94% off a Network+ (N10-006) Certification Training Bundle. 13 in-depth courses: Study infrastructure services and prep for the CompTIA Network + Certification exam.
Whether you already work with basic network infrastructure—or you're just entering the field—prep for the CompTIA Network+ exam to take your career even further. These 13 courses will teach you TCP/IP through advanced networking concepts, and the training also includes demos and quizzes to make sure you fully absorb each and every lesson.
For terms and instructor info, click here.
This Network+ (N10-006) Certification Training Bundle normally represents an overall value of for $895, but you can get this for just $49 for a limited time. In addition, if you refer this deal via social media (below the 'Add to cart' button) which results in a purchase, you'll get $10 credit added to your Neowin Deals store account.
Get this deal or learn more about it | View more offers by LearnSmart
That's OK. If this offer doesn't interest you, why not check out our giveaways on the Neowin Deals web site? There's also a bunch of freebies you can grab here , as well as other great tech-related deals.
We also have several giveaways you can enter, try your luck on the Ultimate Photography Giveaway , Makerbot 3D Printer giveaway or the Samsung Galaxy Tab S2 9.7" giveaway. If you aren't a Samsung fan, try your luck on the $1000 Apple Store giveaway instead.
How can I disable these posts? Click here .
Disclosure : This is a StackCommerce deal or giveaway in partnership with Neowin; an account at StackCommerce is required to participate in any deals or giveaways. For a full description of StackCommerce's privacy guidelines, go here.
Microsoft unveiled Tay, its Twitter conversation bot, just yesterday with the aim of researching human interaction and speech models. Now, barely more than twenty-four hours later, the AI chatbot has gone offline, after it started sending out racist, homophobic, sexist and utterly nonsensical tweets.
So what exactly happened? The AI bot was a complete success in some ways. It quickly learned what its audience was saying and started responding in kind. Unfortunately, what it learned mostly came from Twitter trolls who were trying to make the bot say the most hateful or outrageous things possible. And they easily succeeded, especially since the bot had a "repeat after me" function.
Now Microsoft has taken the bot offline for "upgrades" and such. If you try to chat with it, Tay responds that it's away to get its annual updates. But there's little doubt that Microsoft is reconsidering its approach to how it handles the massive input of data and language, especially when that input is poisoned by trolls. Right now there's no word on when or indeed if Tay might come back.
In some ways this could be considered a very interesting social experiment: what happens when you expose a blank - and, by definition, naive - mind to the world. It's also a very interesting data point for the future of AI and our interactions with it. As machines become smarter, and artificial intelligence becomes a daily presence, there's little doubt that issues like these will crop up more and more.
Source: The Guardian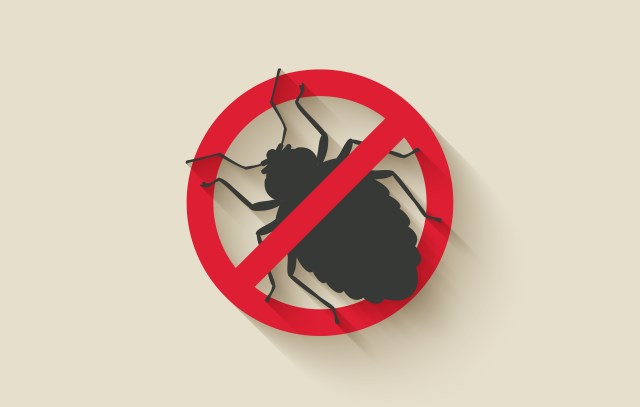 Uber is calling on independent computer researchers and experts to find weaknesses in its system as the transportation firm is set to release its technical map.
As Uber jumps into the bug bounty bandwagon -- a philosophy that has long been advocated by the open-source software movement -- it details its software infrastructure to the public, identifies what sorts of data might be exposed inadvertently and suggests what types of flaws are the most likely to be found.
While bug bounty is not a new idea, companies rarely divulge information about their proprietary programming, except to enable third parties to make compatible software.
"That's a level of confidence that you have not seen too many closed-source software companies take in the past, and I'm really hopeful that others will follow suit", said Alex Rice, chief technology officer at HackerOne, which is managing Uber's bounty program. The rewards are up to $10,000.
HackerOne, an intermediary between researchers and companies, is only one among many startups that help accelerate efforts to tap the independent security community in identifying serious programming mistakes earlier before cyber criminals attack.
CEO of HackerOne rival Bugcrowd Casey Ellis said that he has also seen a surge in corporate clients asking for private bounty programs.
This shows that the industry has moved into an era where hackers pointing out problems no longer fear arrest, and can even earn modest sums from platforms like HackerOne and BugCrowd and act as "white hats".
Published under license from ITProPortal.com, a Net Communities Ltd Publication. All rights reserved.
Photo credit: NatBasil / Shutterstock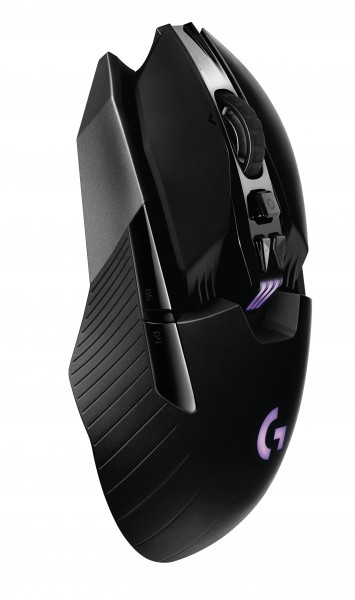 Wireless mice are a tricky situation. On the one hand, they eliminate unsightly wires, creating a more aesthetic desktop look. The downside, of course, is the need of batteries. Whether it is rechargeable or not, it can be a total bummer when the juice runs out. Hardcore gamers in particular just don't have time for such things -- depleted batteries can cause lost matches and other frustrations. Not to mention, wired mice can have less lag, offering better performance.
Today, Logitech announces a gaming-focused mouse. Called the G900 Chaos Spectrum, it features a selectable DPI between 200 and 12,000. While wireless gaming mice are nothing new, the company claims this model has advanced wireless technologies, offering better performance than wired mice. That is quite the bold statement -- is it realistic?
"With a one-millisecond report rate, and highly optimized 2.4GHz wireless connection, the Logitech G900 Chaos Spectrum outperforms both wireless and wired competitors. Thanks in part to the exclusive clock-tuning technology that significantly reduces power consumption, you can play continuously for 32 hours -- an entire competition weekend -- on a single charge (24 hours with default lighting). When you're running low on power, the Logitech Gaming Software (LGS) Battery Assistant will notify you. There's no need to stop playing to recharge as the mouse seamlessly switches between wireless and wired modes when plugged in. Since a full charge from empty only takes about two hours, you're never attached to the cord for long".
Wow, OK, this I like. The Logitech G900 Chaos Spectrum can be both a wired or wireless mouse. In other words, it will still function when charging. This is the opposite of Apple's latest wireless mouse, which has a charging port on the bottom, so it is useless when charging.
Logitech is very wise with this design. Gamers can have the best of both worlds -- convenience and appearance while in wireless mode, and worry-free operation in wired mode. Since the mouse gives you advanced notice when the battery gets low, gamers can simply plug in and never stop battling.
Both lefties and righties are going to dig this mouse from a comfort perspective. The company explains, "going beyond ambidextrous, the Logitech G900 Chaos Spectrum can be transformed into a truly left- or right-handed mouse, using the included magnetic button covers. The mouse is constructed for a non-prescriptive grip that accommodates a variety of palm, claw and fingertip holds".
This is very cool, as ambidextrous mice are typically not the most comfortable. After all, building a general purpose "one size fits all" mouse usually results in something that doesn't excel for either hand. Logitech is eliminating this woe with a smart design choice.
The mouse features a special "metal spring tensioning system", which when paired with its special pivoting hinges, should offer improved performance when clicking buttons. In today's fast-paced online games, even a millisecond can mean the difference from killing your opponent's character and having your own character killed.
While it has no impact on gaming performance, it also features a color spectrum of 16.8 million colors. Using a Windows program, you can change the LED output to the color of your choice. You can also personalize the pulsing of the lights, choosing something solid or flashing. If you attend LAN parties, this is a great way to stand out among your opponents.
If all of this sounds good, and you want to buy the Logitech G900 Chaos Spectrum, I have both good and bad news. The good news is, the lightweight (107g) mouse launches next month. The bad news, sadly, is the price. Many consumers will balk at the $150 price. With that said, gaming enthusiasts and esports professionals may see this as money well spent.
Would you ever spend $150 on a mouse? Tell me in the comments.

Total 20 articles. Generated at 2016-03-25 12:02