Articles
Total 93 articles, created at 2016-04-28 18:05

 
APPLE'S NEXT FLAGSHIP SMARTPHONE , widely expected to arrive as the iPhone 7, is expected to make its debut in September, following the March unveiling of the iPhone SE. 
The iPhone 6S arrived last year as Apple's incremental 'S' release, which means the iPhone 7, along with the iPhone 7 Plus no doubt, is expected to bring radical updates to the firm's smartphone line-up. 
We've rounded up everything we know about the iPhone 7 so far, and will update this article whenever we hear more. 
Release date
The iPhone 6S was unveiled on 9 September, and it's likely that the iPhone 7 will see a similar launch date next year. We're going to put our money on 7 September 2016. You heard it here first.
Apple's iPhones typically go up for pre-order a few days after they are announced, with an in-store release taking place two weeks later.
Price
Apple has kept prices stagnant for its past two iPhone releases, so if this continues the iPhone 7 will start at £539 going up to £699 for the 128GB model. 
Specs and rumours
If history is anything to go by, Apple's next iPhone likely will feature a radical redesign, like the iPhone 6 was to the iPhone 5S .
The first 'leaked' picture of the iPhone 7 has reportedly leaked ( below ), however, shows that the new design won't be as radical as many were expecting. Analysts, too, are expecting an incremental update , and don't think the iPhone 7 will be able to give Apple's smartphone business the boost it's after.
The image shows that it will feature the same shape and a very similar overall design to the iPhone 6S before it, albeit ridding of the unsightly plastic antenna lines and rear-facing camera hump.
However, a newer leak out of  Macotakara allegedly shows off the plus-sized model ( below ), the iPhone 7 Plus, with a protruding camera lens on its backside, alongside an iPad Pro-style Smart Connector that could be used to accommodate a Smart Keyboard add-on .
This leak adds further weight to the rumours that the iPhone 7 will feature a design largely similar to the iPhone 6S before it.
MacRumours  has created a render ( below ) of what it expects to the handset to look at, and it looks a lot like the leaked images above. 
While the iPhone 7 won't look much different to its predecessor, there's talk that the handset will be tougher than before. 
Chinese media is reporting  that the next iPhone will have a strengthened and waterproof frame, and has been backed by a report from TrendForce  which claims that Apple will kit out the iPhone 7 with "hardware innovations" such as water resistance. TrendForce also said in its report that the next iPhone will ship with 3GB RAM.
The next iPhone is expected to be thinner than the iPhone 6S, which could be made possible by ditching the 3.5mm headphone jack port.
A report from Fast Company , and previous reports from Macotakara , suggested that the removal of the 3.5mm headphone jack from its upcoming iPhone 7 will see the handset support only wireless or Lightning-compatible headphones. Apple reportedly won't offer Lightning-enabled EarPods with the next-generation iPhone, instead opting to sell a pair of noise-cancelling Lightning headphones separately.
With the headphone jack gone, there's talk that Apple will fill the extra space with an additional speaker, equipping the iPhone 7 with stereo sound . 
Apple is expected to launch two versions of its next smartphone: the 4.7in iPhone 7 and 5.5in iPhone 7 Plus.
The display on Apple's next smartphone might be the first on an iPhone to use Samsung's OLED screen technology, according to Korean website ETNews , which should offer a boost in vibrancy and power efficiency. However, this is unlikely, with newer reports pointing to OLED debuting on 2017's iPhone 7S , which will also reportedly feature an iPhone 4-esque glass design and  alongside built-in iris-scanning technology. 
There's the usual chatter that the iPhone 7 will feature a higher screen resolution, but no specifics have yet leaked. Thanks to the inclusion of 3D Touch, though, the next iPhone could be the first to come without a physical home button. 
On the inside, the  iPhone 7 could be the first iPhone to pack Intel  chips, according to reports claiming that Intel has a 1,000-strong team working to ensure that the 7360 LTE modem chip makes its way into the iPhone 7, ousting the Qualcomm 9X45 LTE chip used in the iPhone 6S. 
We don't yet know much about the iPhone 7's camera set-up, but speculation points to the iPhone 7 Plus seeing a bigger upgrade in the photography department. According to KGI, via 9to5Mac , the 5.5in handset will feature a dual rear camera, using Linx Imaging algorithms to combine the photo data into final images. The snapper is also tipped to feature a 3x optical zoom, optical image stabilisation and a wide field of view.
Rumours point to Apple phasing out the 16GB version of the smartphone with the arrival of the iPhone 7, despite speculation that the shift was to happen with the iPhone 6S.
Wireless charging is unlikely to make a debut, though, with rumours pointing to this debuting on 2017's iPhone 7S . 
The iPhone 7, once available, likely will be offered in the same colour options as the iPhone 6S: Silver, Gold, Space Grey and Rose Gold.
We're also going to go out on a limb and assume that the iPhone 7 will ship with Apple's yet to be announced iOS 10 operating system, which will likely be announced during the firm's WWDC keynote on 13 June . µ
HTC Vive price, release date, features and specs: HTC creates VR $100m accelerator fund to spur development
itpro.co.uk
iOS 10 release date, features and rumours
itpro.co.uk
iPad Air 3: release date, rumours, specs & pricing
itpro.co.uk
Microsoft launched the Surface Book and Surface Pro 4 six months ago, and in the first quarter of this year they ratcheted up to an astounding $1.1 billion in sales, according to figures released last week. That's just in the first quarter.
Several industry observers -- present company included -- were stunned. The Surface Book and Pro 4 have a reputation among current and former owners for being temperamental, buggy, and infuriatingly unpredictable.
But there's good news. It sounds like the massive driver update on April 19 fixed most, if not all, of the problems. The level of "I'm going to return this piece of scrap" complaints has gone to zero. The forums that usually buzz with Surface outrage have subsided. There are still complaints about the "sleep of death," but the decibel level is at its lowest of the past six months.
What happened?
It looks like Microsoft finally got its drivers to work with the Skylake processor, Nvidia video chip, and various Intel components. It took nine versions of the drivers and firmware -- Oct. 23, 2015; Nov. 2; Nov. 18; Dec. 2; Dec. 17; Jan. 27, 2016; Feb. 17; Mar. 15; and Apr. 19 -- but the April 19 versions seems to have done the trick.
Part of the solution lies in breaking out the drivers so they install separately, the way most drivers have installed since the dawn of time. Prior to mid-March, the updates -- called "System Firmware Updates" or "System Hardware Updates" -- arrived in a single, undifferentiated blob. If the blob didn't install, Surface customers were justifiably upset when their systems were left lying in the blue screen dust.
Now the drivers and firmware updates are broken out into bite-size pieces. The April 19 patch, for example, contained two dozen separately identified patches. If one of the patches doesn't install, at least you have the other 23. 
That's what happened to me with the Surface Book. I hit an error trying to install the "Intel Corporation driver update for Intel(R) Control Logic," which cascaded into errors installing other components. I finally contacted a Microsoft engineer -- using official means, not some journalist-only back channel -- and woke up one morning to discover that everything had installed correctly.
I'm now happily humming away on a Surface Book.
My experience matches what I'm hearing in general. The Surface Book and Surface Pro 4 now have a general reputation for being solid and reliable.
It only took six months.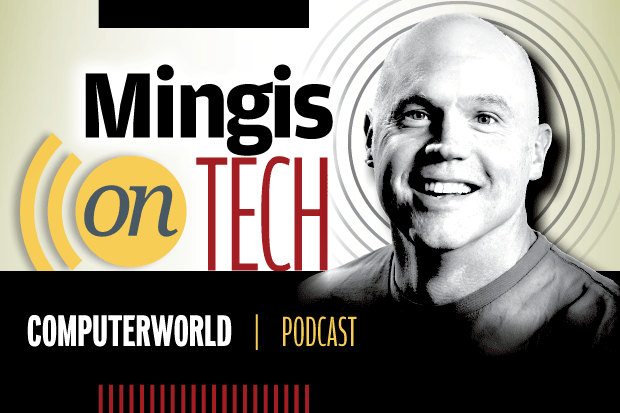 Mingis on Tech: All about Microsoft's Surface Book (and the importance of ports)
itworld.com
The government is to act on a recommendation by the House of Commons Science and Technology Committee that it establish a data science ethics council, announcing that the body will be set up within the Alan Turing Institute.
The recommendation was contained in a report into government use of big data released by the committee in February. The report called for urgent action to overcome "public distrust over data sharing", and said "the government should establish a Council of Data Ethics in the Alan Turing Institute as a means of addressing the growing legal and ethical challenges associated with balancing privacy, anonymisation, security and public benefit".
In its response to the report published on 26 April, the government said:
"The government agrees with the committee's proposal for independent oversight and will consider how a Council for Data Science Ethics should be established. This body would address key ethical challenges for data science and provide technical research and thought leadership on the implications of data science across all sectors.
"The Alan Turing Institute is well placed to play a leading role and to be a convening power. Clarifying and providing guidance on ethical, legal and technical issues will allow data science to develop more quickly and appropriately, giving the UK an opportunity to gain a global advantage. "
The Alan Turing Institute was founded in 2015 to drive advances in computer science, mathematics, statistics and systems engineering.
Government accepts data ethics council proposal
computerweekly.com
Facebook chief Mark Zuckerberg believes that artificial intelligence (AI) will become 'better' at basic senses than humans.
On an earnings call, after Facebook announced that its profits had almost tripled in the first quarter of 2016, Zuckerberg said that the social media company is focusing on AI as a concept.
"The biggest thing we're focused on with AI is building computer services that have better perception than people, the basic human senses like seeing, hearing, language, core things that we do," he said.
"I think it's possible to get to the point in the next five to 10 years where we have computer systems that are better than people at each of those things. "
During the call, Zuckerberg also touched on virtual reality (VR) and the firm's recently launched Oculus Rift headset, saying that, while he expects growth to be slow, he has no doubt about its potential for the future.
"We've got a lot of great content with more than 50 games and apps built for Rift. And again, this is very early and we don't expect VR to take off as a mainstream success right away," he said.
"I really want to emphasise that; most Rift early adopters are gamers and developers. But eventually we believe that VR is going to be the next big computing platform, and we're making the investments necessary to lead the way. "
The initial impact of the launch of Rift headsets on Facebook revenues was minimal, and chief financial officer David Wehner said that the firm doesn't expect VR to have any "material impact on revenue in 2016".
But Facebook's quarterely results were hugely successful; profits tripled in the first quarter of 2016 to $1.5bn, up from $512m in the same period last year.
This was generated from a rise in revenue from $3.5bn to $5.3bn, led by a major increase in advertising revenue, which accounted for $5.2bn of the total income.
Underpinning this success is the impressive growth in active users on Facebook to 1.09 billion every day as of March, up 16 per cent year on year.
Mobile use saw an even bigger increase; average daily users reached 989 million during March, up 24 per cent year on year.
Facebook CEO Mark Zuckerberg revealed during an earnings call to discuss the results that the average daily mobile user has now passed one billion.
"In recent weeks, we're consistently seeing more than one billion people using Facebook on mobile every day," he said.
This is clearly central to Facebook's success, as mobile ad revenue reached $4.2bn in the quarter, representing around 82 per cent of all advertising revenue for the firm.
Zuckerberg also touted the potential for video content, which he believes is an area that is only just starting to be explored.
"We're at the beginning of a golden age of online video. Video isn't just a single kind of content. We think it's a medium that allows people to interact in a lot of new ways," he said.
Mark Zuckerberg thinks AI will see and hear better than puny humans
theinquirer.net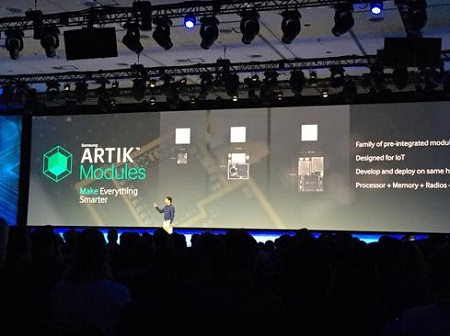 Samsung is expanding its ARTIK Internet of Things platform with a cloud computing component, a move that underscores its effort to recast itself as a software company.
At the Samsung Developer Conference in San Francisco on Wednesday, the company introduced the Samsung ARTIK Cloud , a cloud-based backend design to run IoT applications and services.
"Our motto is 'make connections, not silos,'" said Curtis Sasaki, VP of ecosystems and IoT general manager at Samsung Strategy and Innovation Center.
ARTIK Cloud represents an effort to allow the notoriously fragmented set of IoT devices work together. Sasaki suggested it could help IoT mean "the interoperability of things. " 
The platform is open in the sense that it can communicate with devices from a variety of vendors through protocols like REST/HTTP, Websockets, MQTT, and CoAP. It's supported by an assortment of tools and services, including a new ARTIK IDE (to write device code), resin.io (for automatic device updating), a Rules Engine (for crafting conditional actions), and eyeSight Technologies' computer vision capabilities. Partners like Legrand and Digibe Software provide paths to connect enterprise systems.
ARTIK Cloud is available at five price tiers:
DJ Koh, president of mobile communications at Samsung, said that the number of devices on the Internet has surpassed the number of people in the world, and that by 2020 there will be 21 billion connected devices .
These devices "will be all around us in almost everything we touch and use," said Koh.
What's more, these devices will run on software. Samsung wants developers to help it provide that software, so much so that it now describes itself not as a hardware company but as a software company.
"We've changed from a hardware company to a software company," said Injong Rhee, executive VP and head of research and development for Samsung's software and services group.
That's a bit of a stretch, given that Samsung's homegrown operating system, Tizen, despite having surpassed BlackBerry in Q3 2015 sales, is still only the fourth largest mobile OS , behind Android, iOS, and Windows Phone, according to Strategy Analytics.
Though Rhee insisted Tizen has benefits, like its low memory footprint, he also noted that about 80% of the world's smartphones run Android. After Android and iOS, the remaining mobile operating systems together account for just 2% of the market, according to CCS Insights.
However, Samsung sold 21 million Tizen-based Smart TVs last year. The company expects Tizen to power its home appliances, audio, and wearables. Maybe Microsoft, which is third in the smartphone OS race, should worry.
Learn to integrate the cloud into legacy systems and new initiatives. Attend the Cloud Connect Track at Interop Las Vegas, May 2-6. Register now!
Beyond mobile operating systems, Samsung's software aspirations sound more credible. Samsung Pay has about 5 million users, about the same as Android Pay, according to Bloomberg. Apple Pay has more users, about 12 million, but Samsung Pay works on a more merchant hardware.
While Samsung may talk about itself as a software company, it's more like a more relaxed version of Apple, a company at the intersection of hardware and software. Its KNOX enterprise security technology, for example, depends on tying hardware to software.
Samsung isn't so much a software company as a company interested in connecting software and hardware. As BK Yoon, president and CEO of Samsung Electronics, put it in a statement, "The launch of ARTIK Cloud is extremely exciting because it promises to not only help Samsung connect our diverse portfolio of products, but also enable other companies to participate in a growing IoT ecosystem. "
Like Amazon, Apple, Google, and Microsoft, Samsung wants to be the mediator and gatekeeper that helps connect software-enabled devices. That's where the money is.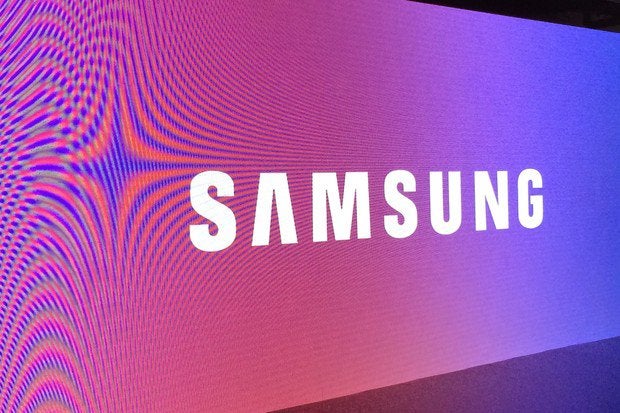 Samsung's Artik Cloud to challenge Microsoft's Azure in IoT
computerworld.com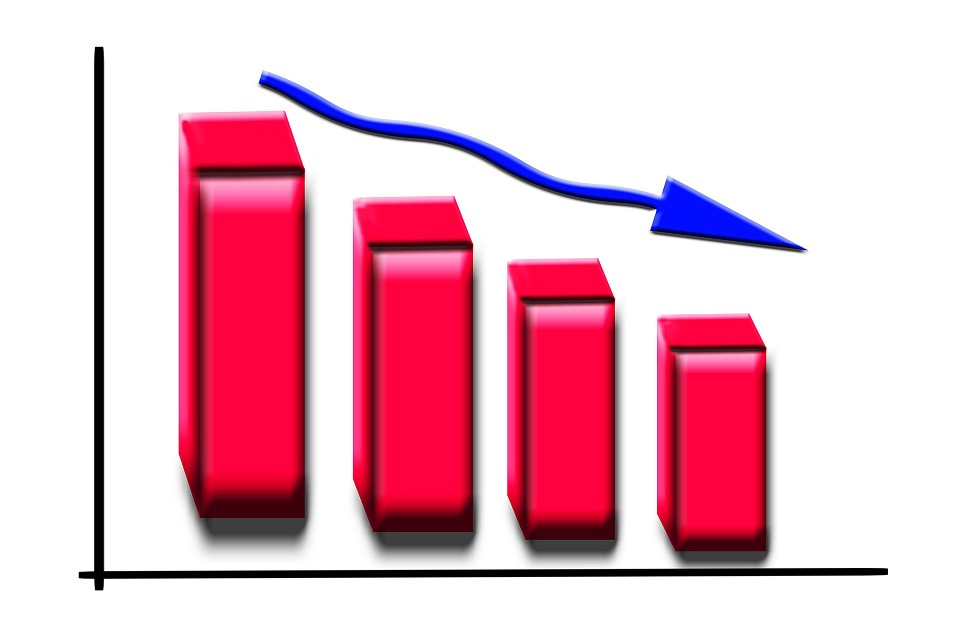 This week, Apple released a report that showed that its first decline in revenue in 13 years. Sources said part of the decline is because of fewer new products, iPhone sales slowing down, and the company's lack of "cannibalism."
According to the company's report , Apple's quarterly revenue is US$50.6 billion and its quarterly net income is $10.5 billion, which compares to the $58 billion revenue and $13.6 billion net income from the same quarter a year ago. As for Q1 in January 2016, Apple reported revenues of $75.9 billion and a record net income of $18.4 billion, with the iPhone, Apple Watch, Apple TV and other services driving the revenue. The company had a cash flow of $27.5 billion during the quarter, and returned more than $9 billion to investors through share repurchases and dividends, according to the report.
Apple needs another successful project launch, which did not come in the iPhone 6, as reviews of the late iPhone were not anything out of the ordinary. One review from TechRadar said that the iPhone 6 was "growing old gracefully," and while it gave it a plus for great design, better battery and an improved keyboard, it said the iPhone 6 was still too pricey and the screen had too low a resolution.
As for the second quarter, the company sold 51.19 million iPhones, 10.25 million iPads, and 4.03 million Macs, according to a Forbes report. This compares to Q1, when Apple reported 74.8 million iPhones sold, 16.1 million iPads sold, and 5.3 million Macs sold. Forbes also reported that analysts expected iPhone sales to reach about $50 million, but the average selling price was lower than estimated, which contributed to the shortfall in revenues.
IMD business school professor of innovation Howard Yu credited this decline to the lack of "self-cannibalism," which used to be a mantra of Apple during the time of Steve Jobs, he said. Apple had a record of cannibalizing its own products, and now, under Tim Cook, the "mantra has apparently disappeared," he said.
Apple's product cannibalism started in 2005 when the iPod Nano was launched, killing the revenue that was coming in from the iPod Mini, a popular device at the time. Jobs then launched the iPhone around the same time the iPod was still bringing in revenue. Later, the iPad started taking away profit from the Mac desktop computer sales.
Yu said that a good move for Apple would be to follow the path of Jobs of "imposing cannibalism as a guiding principle to manage product life cycle."
Despite what other reports say, Cook still remains positive on Apple's future. "Our team executed extremely well in the face of strong macroeconomic headwinds," he said in a company release. "We are very happy with the continued strong growth in revenue from Services, thanks to the incredible strength of the Apple ecosystem and our growing base of over one billion active devices."
An important thing to note is that Apple also announced that its board of directors has authorized an increase of $50 billion to the company's program to return capital to shareholders, according to the release. By the end of March 2018, Apple will have spent a total of $250 billion of cash. Also, from its capital return program from August 2012 through March 2016, Apple has returned more than $163 billion to shareholders, including $117 billion in share repurchases, according to the report.
What does the future look like for the tech giant? According to Forbes , not too bright since designs for the iPhone 7 were leaked online. Apple is a company known for taking risks, but according to these designs, it has a few changes that might lead to more disappointment, like the lack of a headphone jack, an old design and no second speaker.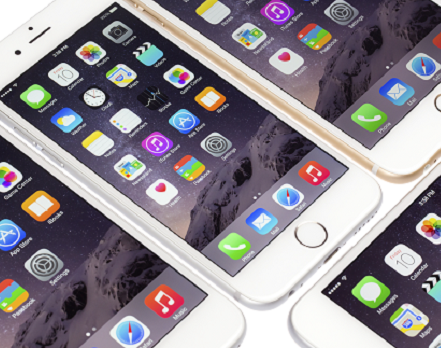 iPhone Sales Slump: How Apple Can Fix It
informationweek.com
Samsung Corp. unveiled the Gear 360 virtual reality camera last month during the Mobile World Conference, but without/minus the price tag, most people withheld judgment.
As of today, the company revealed – during their last day at the Samsung Developer's Conference , that the 4K 360-degree cameras will be going on sale starting on April 29 in selected countries.
According to TechCrunch , the device is retailing for 350 euros in Europe, which is about 400 USD.
The camera also has some cool playback features that play well with the new Galaxy S7 and S7 Edge smartphones. You can live-preview content captured on the Gear 360, and, after recording it, you can opt to save footage to a phone over WiFi for 2D viewing on the mobile app or a true 360 experience through the Gear VR.
Past that, you can also share your captured content directly to 360 video-compatible services like YouTube or Facebook.
Samsung's Gear 360 VR camera goes on sale Friday -- in Korea and Singapore
computerworld.com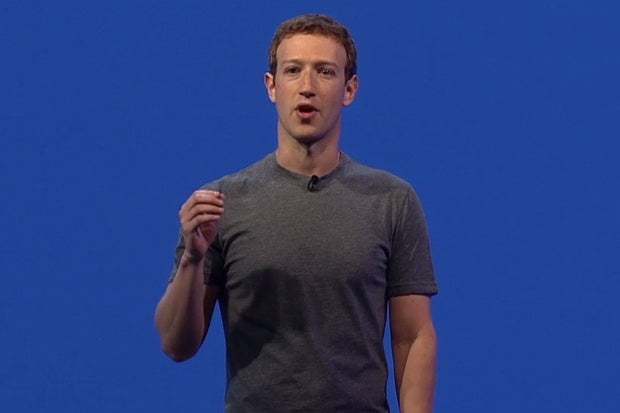 Facebook is taking steps to ensure that founder Mark Zuckerberg stays connected and in control at the social network even as he pursues other goals related to charity and research.
Facebook is asking shareholders to approve the creation of a new class of stock that's intended to "encourage Mr. Zuckerberg to remain in an active leadership role at Facebook," the company said in a statement.
The move could be an important one for Facebook's future. Other companies have sometimes stumbled when their founder has given up day-to-day control or ownership to pursue other interests.
"Facebook has been built by a series of bold moves," said Zuckerberg in a conference call with analysts. "When i look ahead, I see more ahead of us than behind us. "
In recent months, Zuckerberg has been focused on integrating video more deeply into the Facebook timeline. The company has been working on attracting both users and media companies to share more video and, through its ownership of Oculus, is pushing ahead with virtual reality content.
At two recent conferences, Zuckerberg has said he believes video is the future of Facebook and he believes users will use the technology to capture the special moments they proudly post. In his case, he plans to capture the first steps of his child in virtual reality.
And recently, the company debuted a new livestreaming tool.
Facebook is becoming more focused on  the mobile experience. In the first three months of this year, nine out of 10 Facebook users accessed the service through a mobile device, up from around 85 percent this time last year.
Facebook attracts 1.1 billion users each day.
And all of those eyeballs add up to more money. In the first quarter, Facebook said revenue reached $5.4 billion, up 50 percent over the same period last year. Net profit almost tripled to $1.5 billion.
Zuckerberg signaled his intention to get more deeply involved in social issues through the establishing of a company, the Chan Zuckerberg Initiative, with his wife to invest their wealth to "advance human potential and promote equality in areas such as health, education, scientific research and energy. "
Zuckerberg moves to keep control of Facebook following record Q1 results
itpro.co.uk
By
Jim Martin | 2 hours ago
See full specs
From £449 inc VAT
When Google launched the Nexus 6 , it wasn't the upgrade Nexus 5 owners were looking for. The 5.96in screen made the Motorola-built phone too big and heavy. In 2015, Google has decided to adopt Apple's strategy and launch two phones, hopefully appealing to a wider audience. There's the Nexus 5X - the true successor to the Nexus 5, and the Nexus 6P, with a 5.7in screen. We've spent some time with the Huawei-made phone, and here's our Nexus 6P review. See also: Best Android phones 2015/16
Update: You can get £70 off any model of the 6P from Google's online shop. Also, we've update the camera section comparing the 6P to its latest flagship rivals.
The Nexus 6P is available in Aluminium (silver), Graphite (black) and Frost (white). There's a choice of 32-, 64- or 128GB of storage, and that's your lot as there's no microSD for adding extra capacity. But it is worth praising Google for going to 32GB on the base model unlike Apple which stubbornly sticks with 16GB.
And let's not forget that prices start at £449 - much cheaper than other current flagships. The 64GB model costs £499 and 128GB £579, from Google's online store. With this you get a 90-day trial of Play Music , two USB-C cables in the box (one long C-to-C cable, one short C-to-full-size USB), headphones and a mains adaptor.
Of course, you can also get a 6P on contract from around £32 (now around £20) per month for the 32GB model, with a minimal up-front fee for the phone. Also see: Best MiFi 2016.
The Nexus 6P is the first all-metal Nexus flagship smartphone. It's made of CNC-machined "aeronautical-grade aluminium" which Google says is "really nice". And it is. It's slim and sleek for a big phone and looks very much the part.
It feels lighter than you anticipate - it's pretty much the same size as an iPhone 6S Plus which weighs around 20g more. Last year's iPhone 6 Plus weighs the same as the 6P, but wasn't as strong - it bent in some people's pockets. Recently, videos have been posted showing how "easy" it is to break the Nexus 6P in half. It may not be the strongest phone out there, but as long as you don't grab it with both hands and try to snap it in half, then like the iPhone 6 Plus it's probably going to be fine.
Slightly more worrying is the small number of reports of the glass panel covering the rear camera spontaneously cracking or shattering. If Google or Huawei issues an official response, we'll add it here.
Aside from this controversy, the phone looks better in the flesh than in pictures. Although the black strip of gorilla glass looks ugly, it's not that bad when you see it for real. And the very slight buldge helps you work out which way is up by touch alone. If we're being really critical, we don't like the plastic panel which sits at the bottom of the rear side. It doesn't quite match the aluminium in colour but - as with the top strip - hides antennae. The huge CE markings (not shown in the photos here of an early sample 6P) seem a bit unnecessary, though.
Compared to the Nexus 6, the 6P is much more manageable to hold with one hand. It's thinner by 3mm and the bigger screen-to-body ratio makes all the difference. While it's not going to slip easily into a pocket (especially in a case) it's going to be a lot easier to live with.
Around the back - just as you'll find with other Huawei phones such as the Mate S - is a fingerprint scanner, called Nexus Imprint. This will come in handy for Google Pay and - eventually - third-party apps, although there's still no confirmed launch date for Google Pay in the UK. You can register five fingers and there's no need to wake the phone before using it.
Your index finger almost falls naturally onto the sensor when you pick up the phone - it's something we quickly adjusted to. Like the iPhone 6S the scanner is very fast, recognising your print almost instantaneously and waking and unlocking the phone.
At the front are stereo speakers and there are three mics - two on the front and one on the rear. Compared to phones with speakers at the back or on the bottom edge, sound quality is excellent and there's plenty of volume.
To add to the disappointment of non-expandable storage, there's an irremovable 3450mAh battery. Google says the support for fast charging gives you up to seven hours of use from only 10 minutes of charging. However, you'll need to use the included charger. When we hooked up to our in-wall USB charging plate, we saw the battery go from 7 percent to 28 percent in 30 minutes. That's no quicker than an iPhone 6s Plus charges.
But with the official charger (which has a USB-C port on it), the phone charges from 15 to 30 percent in a little over 10 minutes and 15 to 90 percent in just over 30 minutes. Fast charging is most effective when the battery is very depleted, though.
If you like big screens, you will love the 6P's 5.7in AMOLED display that's protected by Gorilla Glass 4 which is fitted flush into the aluminium frame.
The resolution - as you'd expect of a premium Android flagship - is a quad-HD (2560x1440). It's by no means the first to have this resolution, but it looks gorgeous, with eye-popping colours and detail. Viewing angles, of course, are very wide and contrast is fabulous.
The high resolution also helps when taking photos and videos as its much easier to see when things are in focus (or blurry). Look as close as you like: you can't see the individual pixels that make up the screen.
The screen looks good at any screen brightness including when dim - something other AMOLED phones fail at. The tech also offers battery-saving potential. When you pick up the 6P, notifications are shown in mono and only the necessary pixels are lit up. Off-centre it's possible to notice a rainbow effect - like an oil slick that covers the screen - but for the majority of time you won't see it.
The 6P is powered by a Snapdragon 810 v2.1 octacore processor (as also used in the OnePlus 2 ). It has Adreno 430 graphics and is backed by 3GB of RAM. As you can see in our graphs, it's not the quickest by any means. In use, it's more than fast enough but we were frustrated by the odd moment of hesitation when using certain apps or changing certain settings.
A handy feature is being able to double-press the power button to launch the camera app, which starts quickly and means you can take a photo almost as soon as the phone is out of your pocket. Thoughfully, the button has a rough texture so your finger can differentiate it from the volume rocker below.
The battery lasts a day with general use. It's the same story as for other flagships: use it lightly and you'll get a day and a half, but hammer it (with games and shooting 4K video) and you will be reaching for the USB-C cable at dinner time.
But Android Marshmallow brings new power features to the table: App standby and Doze. The former closes down apps which haven't been used, which helps a little, but Doze is superb. When your phone is in standby and not moving - i.e. sitting on your desk or coffee table - Doze kicks in automatically and shuts down whatever it can. You don't need to enable it as it's part of the OS. Only high-priority alerts will get through, such as text messages. Others, like a reply to a Facebook post, won't.
What it means is that your 6P's battery won't drain overnight if you forget to put it on charge: our sample - kindly lent to us by MobileFun.co.uk - went down only a couple of percent in 9 hours.
In terms of connectivity ,there's dual-band 2x2 MIMO 802.11ac, Bluetooth 4.2, NFC, GPS and LTE. And along with the fingerprint sensor, there's an accelerometer, gyroscope, barometer, proximity sensor, ambient light sensor and hall sensor (this is so compatible cases with magnets can automatically wake the phone).
Speaker Quality
The Google Nexus 6P's dual front-facing stereo speakers' output is extremely loud, where out of the other phones we tested, found it to be the loudest one we've come across. It scored 9.5/10 in our loudness test, which left us very impressed as it was able to deliver a loud volume through its large stereo speakers. However, when cranked up to the maximum volume, we found the speakers to sound a little distorted and become a little less accurate through its frequency range. Also see:  Best Sounding Phones of 2016.
The speakers' sound quality did reasonably well, where its bass was present through its mid-bass slam, but found its sub-bass didn't extend that well. The phone's mids are extremely well presented though the two front-facing speakers, where they had great imaging and tonality. The highs were slightly rolled off, but did provide us with a nice sparkle and produced a decent extension. Finally its soundstage is greatly aided by its dual front-facing speaker design, which has good instrument separation and tonality.
Internal Sound Quality
The Nexus 6P utilises a SoC (system on chip) Qualcomm MSM8994 Snapdragon 810, which is presumed to be using the Qualcomm WCD9330 Audio Codec. We found the Nexus 6P's sound quality absolutely sensational, where it ranked among one of the  Best Sounding Phones of 2016. However, the phone really had to be driven in order to compete with other phones on the market, where we had to use it at 90-95 percent volume in order to test it. In comparison, the Samsung Galaxy S6 was tested at 55-60 percent and was able to deliver the same output power.
We also found it to have slight problems when its auxiliary jack is amplified, where we heard distort, hiss and even create popping sounds whilst being left idle on the lockscreen.
Regarding its sound quality, we found the sub-bass to be present but cut-off, whereas in comparison found the mid-bass to have a fantastic slam and control. Despite its good mid-bass slam, the mids were not that affected, where the phone was able to reproduce a clean and accurate sound. We found its highs to be well presented, as they were well extended and didn't roll-off. The Nexus 6P did have a little sibilance to it, which could be a cause for concern for those using more sensitive earphones and headphones. Finally, we found its soundstage to be the real star of the show, where its instrument separation was top class for a smartphone and its tonality was able to complement the phone's overall sound signature very well.
Update April 2016: We've pitted the latest 8 flagship phones against each other in a mammoth video and photo comparison. And the good news for the 6P is that is still comes out ahead of most of its 2016 rivals. Yes, it may lack optical stabilisation and the option to record video at 60fps, but in every other respect it is still one of the best cameras on a smartphone. It's beaten overall by the Samsung Galaxy S7, but the fact that you can buy a 6P unlocked for £379 (a promotion running until 6th May 2016) means it is fantastic value.
In previous Nexuses, the camera has been a bit of a sore point. LG, Motorola and others haven't managed to put in a camera worthy of the 'premium' tag. However, the 12.3Mp Sony sensor in the 6P changes all that.
It may not have the highest resolution, but anyone that knows anything about cameras will know that larger pixels - bigger receptors - capture more light and therefor more accurately capture colours. It's not always true, but this is most certainly the best camera on any Nexus phone.
The pixels are 1.55 microns in size - compared to 1.22 in the iPhone 6S Plus, for example. (The 6 Plus had 1.55-micron pixels, but was only 8Mp.) This help indoor photography in particular, where there's much less light.
You also get slo-mo video, at 240fps in 720p, and you can select the section of video to slow down in the Google Photos app. A burst mode shoots at 30fps and you can then choose your favourite later from a selection of eight. The phone can also make an animated GIF from these, which is obviously highly shareable unlike Apple's new Live Photos.
In our tests the main camera performed admirably. For the most part the laser autofocus did its thing, working quickly and accurately. There were still around 10 percent of blurry shots, some of which shouldn't have been as nothing was moving in the frame.
But the other 90 percent were largely spectacular. Images are processed - obviously - and the sharpening and saturation may be overdone for some tasted, but we loved it. Flowers, foliage, grass, fur: everything is sharp and detailed.  (Click to enlarge photos.)
Here's a 100 percent crop of the photo above:
Macro shots are great as well, and the ability to tap the screen to set a focus point, then use the volume buttons to take the shot instead of stabbing the on-screen button and wobbling the camera is great.
Again, the 100 percent crop shows the detail and sharpness:
Another crop (not 100 percent) of a flower photo (click to enlarge):
In low light, the 6P does a great job of retaining detail, albeit seemingly at the expense of colour noise. In the photos below, it's clear the 6P's image is too saturated compared to the iPhone 6S Plus. But the 6S Plus' effort lacks detail - the smudging effect is likely a result of the noise reduction system.
First the 6P (click to enlarge):
Here's a 100 percent crop:
The same shot (taken at the same time) on the iPhone 6S Plus shows that it simply cannot resolve the same level of detail in low light:
Here's the 100 percent crop to show the actual detail:
The Nexus 6P's videos, too, are excellent. 4K footage has the expected detail, along with vibrant colours. The speedo icon in the native camera app makes it easy to flip between 30, 120 and 240fps (changing resolution as you go) but there's no support for 1080p/60. We sincerely hope this is added in an update. Here's a clip of 4K footage from the phone (be sure to watch on a 4K monitor and select 2160p from the quality menu):
But the camera app is well designed and sensibly defaults to the highest resolution for photos on both front- and rear cameras. There's also tight integration with Google Photos, which is both a great app and a great service. For example, you can turn off 'creations' in the camera app's bust mode settings.
The app also supports HDR, panoramas and photo spheres (the latter of which stitches photos so you can explore the full 360-degrees of a scene).
Let's not forget the front camera in all of this. The 8Mp sensor is also capable of great photos: sharp and with lots of detail. It's ideal for selfies and has a wide-enough field of view to get two people in the shot at arm's length. It will also record 1080p video at 30fps. Panoramas (or wide selfies) aren't currently supported in the app, though.
Out of the box, the 6P has Marshmallow - Android 6.0. With it comes several new features. Now on Tap allows you to get context-sensitive information 'cards' by holding the home button. That might not sound all that different from Google Now in Lollipop, but the difference is that it will work within apps, offering information relevant to that app.
In many other ways, Marshmallow looks very similar to Lollipop with minor tweaks here and there. The are individual volume sliders for media, notifications and alarms, for example.
You can find out more about Android 6 in our more in-depth Marshmallow article .
Originally, Nexus phones stood out for being excellent value at a price that was low, but not the lowest. They weren't an alternative to flagship phones, but they had the advantage of running stock Android and getting the next version more quickly.
The 6P, though, is not only a flagship, but is arguably the best Android phone to buy at the moment. It won't suit everyone due to its size, nor those looking for a phone with dual-SIM slots or a removable battery. There's no support for wireless charging either.
But the excellent screen, front-firing speakers, quick charging, great cameras, speedy performance and Android Marshmallow add up to make this a phone that's a pleasure to use. And yes, it's also cheaper than its rivals, so unless you think it's worth shelling out extra on the Note 5, Galaxy S6 Edge+ or iPhone 6S Plus, the Nexus 6P is the one to buy.
Huawei P9 review: An impressive flagship with a gorgeous design and an innovative dual-lens camera
1995-2015: How technology has changed the world in 20 years
6 tips for success from Obama's creative director
Apple Q2 2016 financial results: iPhone sales down, overall revenue down, but Tim Cook plays down ''…
Best Android phones 2016: What's the best Android phone? The top 20 best Android phones you can buy in the UK today - best Android phone reviews
pcadvisor.co.uk
What's the best smartphone? The best mobile phone is the Samsung Galaxy S6, closely followed by the LG G5, Google Nexus 6P and Apple iPhone 6s Plus. Read more about the best smartphones and some top alternatives in our best phones chart below.
We test and review all the best smartphones money can buy across iPhones, Android, Windows Phone and BlackBerry (and sometimes others). So here are the best phones of 2016. We review all the major handsets available to buy in the UK. Here we rank them into the 20 best smartphones of 2016.
Latest entries: HTC 10 and Huawei P9
Take a look below, and when you come to buy your smartphone you might be interested in using our exclusive Mobiles.co.uk codes to save you some extra cash if you're buying on contract. Use PC Advisor's exclusive  PCAMOB10 code at checkout to remove £10 from the upfront cost of any pay montly deal where a payment of £10 or above is required (excludes O2). Or, use  PCASIM10 to add £10 of automatic cashback to any 12 month SIM-only contract (excludes O2).
Although these are the latest phones, many previous generation devices are still great buys, especially as most are now available at a discount now that newer ones have launched. Some may stay in the chart for a while even after being replaced with a new model. Here are the best 'old' phones you can buy right now.
We test and review smartphones in-depth and here are the best of the best from all the operating systems including iOS, Android, Windows Phone and BlackBerry. We update this story all the time as we review the latest smartphones. See also :  Best Android smartphones in UK: What's the best Android phone you can buy in 2016?  
If you've visited this page in the past you may notice that we've cut the number of smartphone in the list. There are now just 20 to help you get a clearer and more concise look at the best phones on the market. (See also: best smartphones for business .)
We have also ranked the phones in order of performance: The fastest smartphones of 2016: processor, web and graphics performance comparison
Although we've ranked the best smartphones which we've reviewed, there are some upcoming handsets to be aware of. Once we've had them in, tested them fully, and reviewed them, they are likely to make this chart. This means it might be worth holding off your purchase for a little while. Take a look at :  The best tablets of 2016: What's the best tablet in the UK right now?
The biggest three are the Samsung Galaxy S7 , Galaxy S7 edge and the LG G5 but there are others which are yet to be announced including the HTC One M10 and iPhone 7. Whether Sony will launch the Xperia Z6 remains to be seen but we can expect new Nexus phones from Google later this year.
One of the biggest things you need to decide when choosing a smartphone is which operating system to use. Although there are others around, it's best to stick with the big names including iOS, Android, Windows Phone and potentially BlackBerry. There are no Windows Phones in the chart at the moment but this might change in the future. See: Best Windows Phones 2016.
If you're already using one then it might be best to stay in that camp – especially if you've invested time and money in its apps. However, it's not difficult to switch so you should consider them all. Note there aren't any BlackBerry devices on the market at the moment which we think are good enough to make this list but check out our BlackBerry Classic review  and BlackBerry Priv review to see what we think of the latest choices.
Design will come down to personal taste and most of the top smartphones now have a very thin and light chassis. The best smartphones typically use premium materials like glass, aluminium or even steel and on this front you're best off trying a phone out in the flesh to see whether it feels good for the size of your hand. Some even come with the option of wood, leather or other materials.
It's worth pointing out that only a handful of the best phones on the market come with a waterproof design. It's mostly Sony offering this feature across its Xperia Z and Xperia M ranges.
The screen size of a high-end phone is typically 5in or above with a key exception being the Xperia Z5 Compact. You're looking at a Full HD (1080 x 1920) resolution typically or even higher at Quad HD (1440 x 2560). Only one phone goes higher than this with a 4K screen (3840 x 2160) and that's the Sony Xperia Z5 Premium but we think the resolution isn't needed on a phone so it doesn't appear in this chart.
These days, all the best phones have decent processors and plenty of memory. Some may be quad-core or octa-core with 3- or even 4GB of RAM. Despite benchmark scores, you're typically going to get great performance from these devices - you tend to get what you pay for.
What is more important to look at is storage as once you run out, that's it. If you want to store lots of apps, photos, videos and music then look for a phone with plenty of internal storage – 64- or even 128GB. Less is ok but check for a Micro-SD card slot meaning you can add more by buying and inserting a memory card.
When it comes to cameras, more megapixels is a good sign but isn't the be and end all so make sure you click through to our full review of each phone for our thoughts as well as sample photos and videos. See also: Best phone camera 2016.
Whether you care about it or not, the best phones will typically come with some additional hardware. Many phones have fingerprint scanners now, and Samsung's Galaxy phones also often have heart rate monitors and even UV sensors. Lots of top phones have an IR blaster so you can control other gadgets around your home such as your TV, although it's a feature which is disappearing. Audio fans will enjoy the stereo speakers of the HTC One M8 and M9 while Sony's Xperia Z range and some other phones offers High-Res playback support. Also see: Best sounding phone 2016.
Battery life will no doubt be important to you and there are still only a handful of phones which come with wireless charging built-in making it easier to keep your handset topped up. Also look out for features such as USB Type-C which is reversible and offers faster charging, plus Quick Charge 3.0. Battery life varies from device to device, so click through to our reviews to see how they got on in our tests.
See also: Best power banks 2016 .
The OnePlus X is the best value smartphone of the year. We love the premium design in a smaller form factor to the firm's other phones. Software is a strong point and you get a gorgeous screen. However, cuts had to be made somewhere and the X is lacking features such as NFC, 11ac and Wi-Fi. It also is missing the fingerprint scanner and USB Type-C port found on the OnePlus 2. Battery life isn't great and cameras aren't best in class but this is a great phone for the price.
Read our OnePlus X review .
With more memory and excellent battery life the Galaxy S6 Edge+ is a powerful phone and a great choice if you want a large screen. However, it's expensive, unwieldy and Samsung has dropped the IR blaster and hardly added anything to the edge screen. With the regular S6 available for less than £340 it's a no brainer.
Read our Samsung Galaxy S6 Edge+ review .
Those looking to upgrade from a Nexus 5 will be happy and sad in almost equal measure. The 5X is a fantastic phone overall, with excellent cameras, a good turn of speed and an excellent screen. But it's noticeably bigger than its predecessor despite the small increase in screen size, it has limited storage compared to the Nexus 6P and it lacks a couple of camera features due to the slower processor.
The absence of wireless charging is another blow for some, but additions such as the fingerprint scanner will make it a great upgrade for others.
Read our Google Nexus 5X review .
Honor has once again impressed us with a flagship smartphone at an outrageous price. For under £250 you get a lot of phone for your money. Performance is good with the main camera and fingerprint sensors being the highlights on the hardware side. Emotion UI isn't our favourite Android skin but it's perfectly usable and you can always change it if you like.
Read our Honor 7 review .
If you're looking for a big screen phone, the Moto X Style is a great choice. It's got great specs across the board and it cheaper than rivals like the Nexus 6P and Galaxy S6 Edge+. We love the screen, stock Android and cameras. However, it really comes stands out when using the Moto Maker to customise it which costs more. With a screen only slightly smaller and a fingerprint scanner the OnePlus 2 is the spanner in the works here at £289 for the 64GB model.
Read our Motorola Moto X Style review .
The lack of NFC, a microSD card slot, a removable battery, and quick- and wireless charging means the OnePlus 2 is not a flagship killer. It does have some killer new features though, including USB Type-C, 4G dual-SIM support and some powerful hardware. At the reduced price of £249 (we don't recommend the 16GB OP2), it's an unrivalled deal.
Read our OnePlus 2 review .
We're very impressed with the Elephone P9000, which is a great all-round Android phone at an unbelievable sub-£200 price. It's fast, battery life is good, it's feature-packed and it even runs Marshmallow. Wireless- and quick-charging-, NFC-, USB-C-, dual-SIM- and microSD support are the icing on the cake. Recommended.
Read our Elephone P9000 review .
The Xperia Z5 Compact is the best small phone around, but then there's not much competition in this area anymore and there are a number of phones offering decent specs for a lot less. Those looking for Z5 design and specs in a smaller frame will be pleased but it's a shame about the chunky design with the sharp edges. The fingerprint scanner is a great addition and the Snapdragon 810 with almost stock Android provides slick performance. However, the camera isn't as good as Sony makes it out to be.
Read our Sony Xperia Z5 Compact review .
A fantastic Android flagship that comes in at an outrageously low price, the Xiaomi Mi 5 has the braun and the beauty to match the greats. Perhaps not a wise choice for first time Android users, but those comfortable in customising the setup will love the excellent-value, gorgeously designed Xiaomi Mi 5.
Read our Xiaomi Mi 5 review .
There's no doubt that the Xperia Z5 is a solid flagship smartphone from Sony and an improvement on the Z3+. We certainly like the new frosted glass rear cover and the addition of a fingerprint scanner in that slim power button. Once again, the camera is great but it's tough competition out there and arriving late in 2015 means rivals are now available for a decent chunk less.
Once the price drops, which it will, this will be a great option for those of you looking for a waterproof flagship with a Micro-SD card slot but we'd like the Full HD screen to be Quad HD and the design just isn't as nice in the hand compared to rivals.
Read our Sony Xperia Z5 review .
The SE is what many iPhone fans have been asking for, and it's a great upgrade if you're still using an iPhone 5. For 5S owners, things aren't quite as clear cut. If you're not happy with the 5S's performance, the SE should solve that problem. However, unless you really want to shoot 4K videos, you're not going to notice a massive improvement in photo quality. There's a much bigger jump in quality if you're coming from an iPhone 5 (or earlier), however. Make sure 16GB is enough before you order: we'd recommend the 64GB version for most people.
Read our iPhone SE review .
We're really impressed by the offerings of the iPhone 6s, especially the 3D Touch technology. If it catches on (and we think it will) 3D Touch will completely change how people interact with their iPhones, both in terms of browsing the web and social media as well as when gaming. The camera overhaul is definitely a welcome addition too, especially when you consider Apple hasn't upped the resolution of its iSight camera since the iPhone 4s back in 2011. This works well with Live Photos, a new software feature that captures a gif-like video complete with audio when you take a photo - 1.5 seconds before the photo was taken, and 1.5 seconds after. It doesn't just boast impressive new features, the boosted internals provide us with a much faster iPhone than we're used to, and tasks that would take seconds on our iPhone 6 Plus took a split second on the iPhone 6s. We're excited about the technology the iPhone 6s offers, and what it means for future smartphones. 
Read our iPhone 6S review .
So, what do we think of the Galaxy Note 5? We're very fond of just about every aspect of the Galaxy Note 5, from its curved and sleek design to its vibrant display and high-resolution camera. It can handle almost anything you can throw at it thanks to its CPU, GPU and 4GB of RAM and we experienced no lag during our testing. The only bad point is that the Note 5 would sometimes falsely detect the S Pen detaching – and to point out such a minor fault says a lot about the quality of the handset. With this being said, we're both surprised and sad that the Galaxy Note 5 won't be heading to UK shores any time soon.
Read our Samsung Galaxy Note 5 review .
Based on our time with the Huawei P9, we're pretty impressed. The metal unibody smartphone is utterly gorgeous and the attention to detail is impressive, from the chamfered edges to the slightly curved glass that makes it more comfortable to swipe from the edge of the display. The internals of the P9 provide users with something that's snappy and responsive and although it can't handle high-end gaming, playing standard mobile games is a breeze. It's a leap forward from the P8 which was already a decent smartphone, mainly due to its innovative dual-lens camera. Photos taken in well-lit conditions are bright, crisp and vibrant and although the low-light photography isn't as good as Huawei claims, it's an area where practically every smartphone camera fails. It's important to remember the price when discussing the Huawei P9, as it may not offer a Quad HD display or a high-end GPU like many of its Android rivals, but it's a much more affordable option and still offers some bang for its buck.
Read our Huawei P9 review .
There's a lot to like with the new HTC 10 including a number of hardware upgrades across screen, camera and audio, plus a Nexus-like stock Android experience. However, we're not totally sold on the design and it's tough at the top these days. While the HTC 10 is a solidly good phone and a respectible upgrade for M9 owners, it doesn't blow the competition out of the water. The features which appeal the most are more niche than mass market.
Read our HTC 10 review .
The iPhone 6S Plus is a remarkable phone, and it's without doubt the best iPhone Apple has ever made. Just don't buy the 16GB model which doesn't have nearly enough storage. Few other phones are launching with screens under 5in which – if anything – makes the iPhone 6S look too small and the 'giant' 6S Plus normal.
3D Touch can sound gimmicky, but it's absolutely not. It requires effort to force yourself to use it to begin with, but it quickly becomes second nature and it will be fascinating to see how app developers put it to use in apps and games.
If you've already got an iPhone 6 or 6 Plus it's hard to justify the upgrade for 3D Touch and the improved cameras. But for anyone with an iPhone 5S or earlier, there's a world of difference and it's a thoroughly worthwhile purchase.
Read our iPhone 6s Plus review .
Originally, Nexus phones stood out for being excellent value at a price that was low, but not the lowest. They weren't an alternative to flagship phones, but they had the advantage of running stock Android and getting the next version more quickly.
The 6P, though, is not only a flagship, but is arguably the best Android phone to buy at the moment. It won't suit everyone due to its size, nor those looking for a phone with dual-SIM slots or a removable battery. There's no support for wireless charging either.
But the excellent screen, front-firing speakers, quick charging, great cameras, speedy performance and Android Marshmallow add up to make this a phone that's a pleasure to use. And yes, it's also cheaper than its rivals, so unless you think it's worth shelling out extra on the Note 5, Galaxy S6 Edge+ or iPhone 6S Plus, the Nexus 6P is the one to buy.
Read our Google Nexus 6P review .
The LG G5 is one of the most radical phones to come along in a while and we're glad the firm has shaken things up with the modular design. The G5 is innovative and interesting with unique features but it's a shame the design and build feels unfinished in areas. It's a top-notch device which can hold its own with the best phones in performance and cameras, but it's LG's modular design which is the real selling point here. There is bags of potential but the future of this is unclear so it's hard to be definite right now. The G5 is one of the best phones around but for completely different reasons to the Galaxy S7.
Read our LG G5 review .
The Samsung Galaxy S6 was the best phone of 2015 and, although it's still early days, the Galaxy S7 is a serious contender for best phone of 2016. Samsung has taken into account what its fans want, addressing the three main areas of concern: removable storage, waterproofing and battery life. It's also upgraded the core hardware and photography gear, added an always-on display and some useful software. Right now the Galaxy S7 is simply unbeatable.
Read our Samsung Galaxy S7 review .
The Galaxy S7 edge is no longer the semi-gimmick it was before. Although some of the main features are things from the Galaxy S5 – Micro-SD and waterproofing – Samsung has given fans what they want. It's now a refined, sophisticated and highly desirable piece of technology.
The battery isn't removable but the phone lasts longer than before and has seriously powerful specs under the hood. It has almost everything you could want from a phone even though the IR blaster is gone.
We're also very impressed with the new camera and unless the screen is too big for you (despite some software features to help out) we think it's worth getting the S7 edge for the extra £70 with its gorgeous looks and extra functionality. Right now, this is the best smartphone money can buy.
Read our Samsung Galaxy S7 Edge review .
Best Android phones 2016: What's the best Android phone? The top 20 best Android phones you can buy in the UK today - best Android phone reviews
pcadvisor.co.uk
In their biggest collaboration to date, the UK broadcaster and globally available streaming service will produce a big-budget four-part computer-animated series based on the 1972 children's novel by Richard Adams. The book tells the emotional and surprisingly brutal story of a group of rabbits searching for a new home.
BBC and Netflix to traumatise whole new generation with new 'Watershed Down'
cnet.com
Women in tech  is, understandably, a hot issue. While  over half of the UK's young entrepreneurs are women , venture capital firms aren't interested in backing them as the  male-led culture means female voices largely go unheard. It's even more worrying when you consider that  many young women are dropping STEM subjects at GCSE due to a lack of self-belief.
It's telling that the top three dream careers of 11-18-year-olds in the UK are all IT related: game developer (24.8%), app developer (13.2%) and web developer (12.6%). But break that down into gender groups and the results reveal that young women vastly prefer careers outside of the traditional tech space.
According to a new report from Nominet for  International Girls in ICT Day , 35% of young women citing a tech career as being "too technical" and 28% saying it would be "too hard". Interestingly, tech's male-dominated nature – one of the issues that many feel is keeping women out of tech – only bothered 16% of young women.
Forty-one percent of young women also said they were put off IT roles as they believed them to be "boring", however, it's easy to see this view stemming from a lack of support at an early age to nurse an enthusiasm for the topic.
When I was a teen I wanted to pursue a career in games development. I still remember my school's careers advisor putting me off that career path because she didn't have a deep enough knowledge of the sector. Thankfully I can still say I work vaguely in the tech remit, but for many that would have ended their career ambitions.
It seems those problems haven't changed, with 45% of 11-18-year-olds wanting better IT education to help them understand the benefits of an IT career. Over a third of UK students also think schools should provide competent advisers to help them work out a path into their IT career of choice.
"Young women are strongly influenced by their school years, what they learn and the role models they look up to," Parent Zone CEO Vicki Shotbolt said when explaining the importance of getting girls interested at IT from a young age. "These influences can clearly make a difference to the choices they make later in life, so it's paramount we do all we can now to ensure the success of our future IT workforce."
International Girls in ICT Day: Interest in entrepreneurship almost equal, but we need to do more
itpro.co.uk
If you're seeking an IT position in Vancouver, congratulations – whenever you send an application, you're competing with only 10 other aspiring employees, according to new data from staffing firm  Randstad Canada.
Ditto if you happen to live in Halifax, Toronto, Montreal, or Calgary, where an average of 25 job seekers respond to each IT wanted ad, the company found.
Employers, of course, will be less thrilled by this news, since it means they have fewer choices among skilled tech workers, but the data confirms an industry trend seen across Canada, Ranstad president Tom Turpin told sister publication  ITBusiness.ca .
"I think it validated what all of us in the IT world have thought, which is that of all the job categories, there is the least amount of supply in IT," he says.
Part of a wide-ranging study of Canada's fastest-growing industries, including engineering, finance and accounting, human resources, and sales and marketing, Randstad's data concluded that IT was the sector growing the fastest, led by nearly half a million professionals performing a wide variety of roles, with project management, software and web development, and programming analysis at the front of the pack.
Analyzing data from Wanted Analytics, a division of workforce data firm  CEB Inc. , Randstad discovered an average of nearly 5200 Canadian employers posting more than 18,000 jobs in IT, and that it took only about a month and a half to fill one of them.
Among the many  skills  that employers were looking for, Randstad found technical and practical web development experience to be in particularly high demand, though third-party industry certifications were also helpful.
As for why the industry is so competitive, Turpin has a few suspicions: a  lack of students  graduating from IT degree and diploma programs; few women enrolling in them and  fewer still  working in what remains a male dominated industry; the fact that it changes quickly compared to something like HR, which on a fundamental level has remained more or less the same for 50 years, he says, while many of the newest, most cutting-edge jobs are in IT.
"I think the best analogy I ever heard was a shovel," he says. "At one time a shovel was a shovel, with one person digging a trench… then at some point a shovel became a Caterpillar truck, which replaced 1000 shovels. As jobs evolve and progress, technology has become more and more important."
You can check out Randstad's tech industry data, which includes average salary information for Canadian IT workers across the country,  here .
The IT management challenges that IT teams were most worried about included mobile devices and wireless networks, cloud apps and virtualization.
Two thirds of IT professionals feel that increasing IT complexity makes it more difficult for them to do their jobs successfully, according to a global Ipswitch survey of more than 1,300 respondents.
The goal of the research was to gain insight into the current IT management challenges facing today's IT teams, especially when it comes to what they need to monitor, how they accomplish it and where they thought improvements could be made.
"What we found most surprising was that 88 percent of respondents reported that they want IT management software that offers more flexibility with fewer licensing restrictions," Jeff Loeb, chief marketing officer for Ipswitch, told eWEEK. "It is surprising because with such a high level of dissatisfaction, we think that vendors would have offered alternative solutions earlier. Also, while vendors have focused on single pane of glass solutions that allow you to visualize complex problems, the underlying software license model has not evolved. "
The IT management challenges that IT teams were most worried about included mobile devices and wireless networks (55 percent), cloud applications (50 percent), virtualization (49 percent), bring your own device (BYOD) (43 percent) and high-bandwidth applications (41 percent), such as video or streaming.
"Business needs are constantly changing so monitoring needs to be flexible to adapt to these changing business priorities," Loeb said. "IT teams often have one-off challenges, like troubleshooting a unique problem, so having the flexibility to adapt to these one-offs without having to buy new tool is crucial. "
He explained monitoring flexibility is important so businesses can see where software licenses can be fully utilized without shelfware and unused capacity split across technology silos, avoiding waste.
IT teams reported that they were not monitoring everything that they would like to in order to ensure control. Top reasons for this include budget (28 percent), lack of staff (18 percent) and the complexity of the IT environment they have to deal with (15 percent).
Finally, 54 percent said IT management software licensing models are too expensive, inflexible and complicated to deal with.
Overall, the research pointed to IT teams generally feeling that they are concerned about losing control of their company's IT environment in the face of the new technologies, devices and requirements being added on a regular basis.
"BYOD devices consume bandwidth on networks, which can tremendously slow down performance of business applications, and introduce security vulnerabilities," Loeb noted. "It's much harder for IT teams to enforce security policies for devices they do not control. "
Of note, the industry's largest transition year-to-date was Cisco Systems' acquisition of Jasper Technologies for $1.4 billion.
The software industry mergers and acquisitions (M&A) deal volume increased 7 percent with a total of 523 transactions over the past three months, however, overall value decreased 81 percent from $111.5 billion to $21.6 billion.
The research comes from the Q1 2016 Software Industry M&A Report by independent mid-market investment bank Berkery Noyes.
Of note, the industry's largest transition year-to-date was Cisco Systems' acquisition of Jasper Technologies for $1.4 billion.
Aggregate value declined 9 percent on a year-over-year basis, and in the past five quarters, deal volume reached its peak in Q3 2015, whereas deal value reached its peak in Q4 2015.
"In general there have been fewer megadeals, but middle market transaction volume should continue at a steady pace as acquirers look for innovative technologies to help expand their product offerings," Mary Jo Zandy, managing director at Berkery Noyes, told eWEEK.
Most notable in Q4 was Dell's announced acquisition of EMC Corporation for $67.5 billion--if these four deals are excluded, deal value would have only decreased by 15 percent.
"Much of the activity in the consumer software sector was driven by mobile application deals," Zandy said. "High profile mobile-based transactions in Q1 included Microsoft's announced acquisition of Swiftkey, which provides predictive keyboard technology for Android and iOS devices, with a reported purchase price of approximately $250 million, Gopro's announced acquisition of video editing apps Replay and Splice for $105 million, and Spotify's acquisitions of Soundwave and Cord Project, as the digital music service looks to bolster its social and messaging capabilities. "
Other notable acquirers were Snapchat with the announced acquisition of Bitstrips, which allows users to create personalized emojis and carton avatars, for a reported $100 million, and Facebook with the announced acquisition of Masquerade, a face swapping application.
The infrastructure software segment's deal volume decreased 21 percent in Q1 2016. A noteworthy deal included Micro Focus' announced acquisition of Serena Software for $540 million.
The consumer software segment's deal volume increased 22 percent in Q1 2016 for its third consecutive quarterly rise, while the business software segment's deal volume increased 18 percent in Q1 2016.
"We expect this momentum to carry on throughout the rest of the year and into 2017 with a focus on companies that can provide new customers, new technologies or access to new markets," Zandy said.
Small and medium-sized businesses (SMBs) should find it easier to compete for government digital contracts following the introduction of a new Digital Marketplace framework.
Designed to change how businesses sell IT services to Whitehall and the wider public sector, the Digital Outcomes and Specialist framework replaces the Digital Services 2 framework.
However, according to the Cabinet Office and the Government Digital Service (GDS) it is not merely a third iteration of the Digital Services framework.
Rather, it has been designed to allow suppliers to talk directly to government buyers in order to better understand the projects they work on and their digital services requirements.
The new framework enables suppliers to bid for contracts, which the GDS said will make it "easier than ever" to work with a wide range of companies, including new firms. It is claimed that 50 per cent of companies on the framework are new to the Digital Marketplace.
A total of 1,261 suppliers are said to be on the framework, 92 per cent of which are small and medium businesses.
This would seem to indicate that the GDS is looking to create a procurement structure that allows departments to move away from large monolithic contracts with only a few major suppliers, and instead set up smaller, more agile agreements with a wider range of suppliers, especially SMBs.
The Digital Outcomes and Specialist framework has been completely redesigned, and features a simplified application process that makes it easier for companies, particularly SMBs, to get onto the supplier framework, according to GDS.
Cabinet Office minister Matt Hancock explained that the new framework is the next step in the government's digital transformation, and will provide more innovative products and ideas for the government, which should in turn lead to better services for taxpayers.
"The Digital Marketplace is rethinking the way the government works with companies. It is the best way yet devised to get small businesses to solve problems for government," he said.
"Already over a quarter of government spending on contracts goes to SMEs, and we are committed to opening up more business to smaller companies to support a thriving economy."
The continued growth of sales in the Digital Marketplace through G-Cloud and the Digital Services framework suggests that GDS has created an effective way for government departments to procure and integrate digital technology into IT infrastructures .
Ransomware accounted for a quarter of the threats aimed at UK computer users over the past seven days, signalling hackers are finding new ways to sneak moneymaking malware into targeted machines.
According to data gathered by security firm ESET using its LiveGrid telemetry, the UK experienced a rise in ransomware attacks looking to seize control of targeted machines and lock users out or destroy data if they do not pay a fee.
The rise is attributed to malicious code called JS/Danger. ScriptAttachment which tries to download and install various malware and execute crypto-ransomware, such as Telsacrypt. This aims to encrypt data and demand payment for it to be decrypted.
ESET IT security specialist Ondrej Kubovic explained that the surge in ransomware occurred between 19 and 26 April.
"To reach as many potential victims as possible, attackers are spamming inboxes in various parts of the world. Therefore, users should be very cautious about which messages they open," he said.
"If an email comes from an unknown sender or its contents are not expected, it should be deleted. Companies should also train employees to report similar incidents to their internal security departments."
Kubovic advised users to install reliable security software, keep operating systems up to date and back up sensitive data so that it can be recovered in the event of an attack.
Hackers are often opportunistic, so it comes as no great surprise that the use of ransomware is growing. But the attacks are becoming more prolific, sophisticated and clandestine.
The recently detected Dogspectus ransomware can install itself on Android smartphones without users knowing, and the first Mac OS X ransomware was discovered this year that demanded payment in bitcoin.
Ransomware is a particular problem as it can wreak havoc with entire networks of machines and their users and organisations, so much so that the FBI recently requested help from the security sector .
Canadian privacy chief Elizabeth Denham has been approved by the Culture, Media and Sport select committee to take over the Information Commissioner role when Christopher Graham leaves his role on 28 June.
Denham currently serves as Information and Privacy Commissioner in British Columbia, Canada, but will leave her post to join the ICO on a five-year contract with an annual salary of £140,000 .
The approval from the committee was always likely to be a formality given the secretary of state for the DCMS, John Whittingdale, put Denham forward for the role.
Last month, Whittingdale said that she would bring a "wealth of knowledge and experience to the role" having been British Columbia's Information Commissioner-equivalent for the past six years.
Baroness Neville-Rolfe, minister for data protection, also gave her backing to Denham: "She has a track record of working with business and other stakeholders, as well as a proactive approach to enforcing data protection law. "
The select committee gave the green light to hiring Denham at a pre-appointment hearing yesterday.
All that is left now to finalise the appointment is a ceremonial approval by The Queen.
Denham will join the ICO at a time of great change in the data protection landscape, with the European Commission's General Data Protection Regulation (GDPR) finally approved, and with growing public concerns about privacy and transparency.
Graham, who is leaving his post as Information Commissioner because his term finishes in June 2016, said he was "delighted" that Denham was set to take over as the next Commissioner.
"Elizabeth is an experienced information rights practitioner, essential when the ICO is busier than ever and facing the challenges of the digital age," he said.
The Health and Social Care Information Centre (HSCIC) has finally agreed to opt-out patients from the NHS's controversial care.data programme.
The programme, which aims to take data from GP surgeries and other health care services and put it into a central database, has been blighted with issues since its inception, with patients, privacy campaigners and GPs all voicing concerns about the project, while there has been questions about whether patients were adequately informed that they could opt-out of sharing their data.
According to HSCIC about 1.2 million patients - 2.2 per cent of patients in England - or one in 45 - have opted out of having information that can identify them being shared outside of the HSCIC for purposes beyond direct care. This is known as a 'Type-1' opt-out. The 'Type-2' opt-out, which HSCIC offered patients in January 2014, is where no identifiable information held by the HSCIC would be passed to a third party - and this is yet to be actioned for the 700,000 patients who opted out this way.
Back in November 2015, HSCIC suggested that patients who wanted to opt out of the programme would have their wish granted by January 2016 - but at the time, the Information Commissioner's Office (ICO) suggested that the data could still be released by HSCIC.
Now, HSCIC has signed an undertaking to comply with the Data Protection Act. The ICO said that it found that "patients were offered an opportunity to opt out from their data being shared with other organisations, but that the opt-outs were not implemented ", and added that HSCIC had agreed a series of steps to remedy this.
In the undertaking, the ICO said that HSCIC wasn't able to collect, record or implement the 'Type-2' objections that were registered by patients with their GPs due to "legal and technological reasons".
This meant that HSCIC had shared patients' data with other organisations against their wishes for purposes beyond their direct care, for example for research or other secondary purposes.
The Commissioner said he was concerned about the way in which HSCIC had communicated with affected patients that patient opt-outs had not yet been implemented. He is giving HSCIC six months to ensure those patients are made aware of this.
The ICO has also set HSCIC six other targets to meet with different time frames. This includes contacting recipients of datasets provided in the period between January 2014 and April 2016 to inform them that, where possible, the datasets should be destroyed or deleted and replaced with a new dataset provided by HSCIC.
Boards often don't understand what they're asking for when they demand more innovation, and they also don't recognise the length of time it takes to see returns on new product development.
Mark Ridley, technology director at recruitment website reed.co.uk, told Computing recently that some boards demand innovation simply because they need to be seen to be trying something new, without really considering the commercial implications.
"When boards talk about innovation, what do they really mean? Sometimes they're not even sure. They want to see innovation because lots of people are talking about it at CxO level, and a business is supposed to be seen to be innovative. But what does it really mean and what's the real cost to the business? "
He pointed to Airbnb as an example of a truly innovative firm, but explained that even with its success it doesn't expect to turn a profit for several years.
"Airbnb is seven or eight years old, and most non-tech CEOs wouldn't believe that - they've been around for a bit longer than you'd expect. Airbnb is now suggesting that they'll be profitable for the first time in 2020, and that's on a billion dollars in revenue.
"So when someone says 'I want you to be the Airbnb of X market', it's an easy trap to fall into. They may be saying they want to disrupt a market, but they may not realise that it's one thing to develop a product, but when you're asking for something so new, the vast majority of the costs you'll bear is educating the market about what the hell your product does, and the return on that investment is a really long way away.
"You can start building the marketplace, but it'll be hard, and you'll need to chase early adopters, spend a lot on marketing, and you won't see revenue on this for many years down the line, potentially even then on razor-thin margins and you won't get profit without massive scale. "
Ridley added that his team focuses on the commercial aspects of product development, so that if a decision is made to try something new, it's made with an understanding of how long it may take to see a return. He previously told Computing that his product development teams always involve sales people to advise on the commercial viability of new products.
Discussing his own business practices, Ridley said: "We're now focusing much more on commercials as a technology team than ever before. Advising on development becomes advising on business models, becomes advising on the way you're going to produce not just new products, but all the research to validate the ideas as they come through, so you see where challenges are before you start. "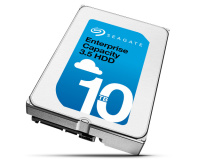 Seagate's 10TB helium-filled drives are finally shipping in volume as the company continues to play catch-up to rival Western Digital. Seagate has announced that it has begun volume shipment of its 10TB helium-filled enterprise-centric hard drives, the Enterprise Capacity 3.5 10TB, as it continues its battle with rival Western Digital.
HGST, the storage company formerly known as Hitachi and now a Western Digital subsidiary, was the first to announce helium-filled hard drives back in 2012. By replacing the air inside a hard drive with helium drag on the platters is reduced, buffeting on the disks and head-positioning arm minimised, and excess heat more readily transferred to the external casing. In short, it's all positives - aside from the slight issue surrounding the growing scarcity of the lighter-than-air element and its various uses for scientific and medical equipment, alleviated solely by the very small volumes of gas required.
A year later Western Digital announced a 6TB helium-filled drive , followed by a 10TB version. Seagate joined the 10TB helium market in January this year , a month after Western Digital's 10TB HelioSeal drives hit the open market, but was merely sampling at the time; now, three months on, the company has officially launched the drive with volume availability.
Although Seagate has indicated that the drive is now available from international partners, stock and pricing information has yet to be confirmed - but with Western Digital's equivalent HGST Ultrastar HE10 10TB drive costing around £750, don't expect Seagate's version to be priced very much cheaper.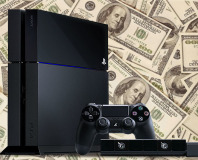 Pictured: License to print money Sony's PlayStation Network made more money than the entirety of Nintendo during the last financial year, with Sony's PlayStation Network generated 529.1 billion yen in sales.
The difference was highlighted by Twitter user ZhugeEX, who mentioned that while Sony made 529.1 billion yen with the PlayStation Network, Nintendo made 504.4 billion yen in its entirety.
The PSN has a bonus in that it's propped up by its massive PlayStation 4 install base, now predicted to be around 40 million. The Wii U on the other hand has sold just 12.8 million, and it doesn't charge £40 a year like the PlayStation Network to play online.
Obviously, this could all change. The Nintendo NX will launch in March 2017 and the Wii was very successful for Nintendo. The Wii U just failed to catch on in the same way and as a result this generation has been a little tricky for Nintendo to keep up with. With recent news that Zelda is being pushed back for a launch on the NX, it's been a weak year for them, while Sony have gone from strength to strength.
There's no data on the Xbox One, although sales are rumoured to be around 20 million for the console, meaning that the PS4 has outsold it's rival nearly 2:1
Three cheers for the PS4, I guess.
By
Marie Brewis | 75 mins ago
See full specs
£269 inc VAT
The Galaxy A3 is the entry model in Samsung's mid-range A series, which comprises the Galaxy A3, A5 and A7. Samsung has given the Galaxy A3 a lot of love and attention in its 2016 update - but has it done enough? We review the Samsung Galaxy A3 6 (2016). Also see: Samsung Galaxy 5 6 (2016) review  and 2015 Samsung Galaxy A3 review. 
Earlier this week we reviewed Samsung's Galaxy A5 for 2016 , and noted that Samsung had applied the new metal-and-glass design it gave its flagship S-series in 2015. The £50 price difference between the Galaxy A5 and Galaxy S6 makes it difficult to recommend the much-improved but still less feature-packed A5 over the S6, but the Samsung Galaxy A3 comes in £100 cheaper than that year-old handset. Is that enough to make it worthy of consideration as a cheaper Samsung phone? 
Our Galaxy A3 2016 was supplied by Mobile Fun , which charges £269 for the black, white or gold European models (in case you're buying outside Europe note that these have a regional lock ). That's £30 more expensive than last year's A3 , but Samsung has made many upgrades to justify the price. For starters, while the previous A3 was more than twice the price of Motorola's Moto E it offered similar performance; the 2016 model is closer to the mid-range- rather than budget competition, and even beats the new Galaxy A5 on framerates (which is due to its lower-resolution screen). Also see: Best phones 2016
Samsung has also improved the display, which is now larger and higher in resolution, and bumped up the rear camera spec to 13Mp. There's still no fingerprint scanner, but the battery capacity has increased, the speaker has been moved from the back to the bottom, and microSD support has been nudged from 64- to 128GB. 
The Galaxy A3 is still too expensive for what you get, though. At £269 its closest competitors today are the £279 Motorola Moto X Play and £299 Google Nexus 5X. As its price drops (Samsung phones tend to rapidly drop in price) we will begin to see the Galaxy A3 compete with the now year-old £230 (RRP) Sony Xperia M4 Aqua and £199 OnePlus X. All four are nicely designed phones that are faster and come with full-HD screens. 
The Galaxy A3 2016 is sold SIM-free by Mobile Fun ; check out our  best SIM-only deals  to get the best overall price. Also see: Samsung Galaxy A-series 2016 UK release date, price, features and specification.
The design is perhaps the key selling point of the 2016 Samsung Galaxy A3. In 2015 we marvelled at how Samsung had finally got it right with the Galaxy S6's build, and that it at last looked like the premium phone the company sold it as. In 2016 Samsung has brought the same mirror-finish glass front- and rear design to its mid-range A series, with the A3 identical to the larger Galaxy A5, which is itself remarkably similar in design to the Galaxy S6 - the corners are slightly squarer, the phone a tad taller and the rear camera protrudes less obviously, but the Galaxy A-series now has a premium design worthy of Samsung's flagship family at a mid-range price. Also see: Best budget phones 2016
There's a lot of glass on show here, which sadly can mean a lot of fingerprints, too. Samsung has taken steps to protect the new A3 from accidental damage with a layer of tough Gorilla Glass 4, plus a strong aluminium body. It feels sturdy and, more importantly, the new A3 is an awful lot easier on the eyes than the aluminium-bodied Galaxy A3 2015. 
Whereas phones usually get slimmer and lighter with each new generation, the new Galaxy A3 is thicker and heavier than its predecessor, measuring 7.3mm against its 6.9mm and weighing 132g against its 110g. There's a very good reason for this, though: Samsung has also increased the battery capacity from 19,000mAh to 2,300mAh for longer runtime with the new more powerful hardware. And anyway, we prefer a slightly weightier, more substantial-feeling smartphone, since this prevents it feeling toy-like in the hand. All that glass and the pancake-flat rear does mean it can be a little slippery, however. 
One of the best things about the new Galaxy A3 is its display. At 4.7in (up from 4.5in) it's the perfect size for balancing a usable screen area for watching movies and playing games, and offering a comfortable fit in the hand. The screen bezels are very small, with a thin black line bordering the display, and the 2.5D curved glass at the front offers a smooth, seamless feel. Plus there's the fact it's a very decent screen. 
Samsung's SuperAMOLED screen tech is our favourite of all phone displays, with vibrant, slightly oversaturated colours and excellent contrast. Although the new Galaxy A3's screen is 'just' HD (1280x720 pixels) in resolution, its relatively small screen size means it has a sharp pixel density of 312ppi - not exactly quad- or Ultra-HD, but bordering on Apple's Retina Display quality. Viewing angles are decent, the display is plenty bright, and it will gobble up less battery power than the likes of IPS by omitting a backlight. 
One of the things for which we criticised the original A3 was its rear-mounted speaker, which was in danger of being muffled when the phone was placed down on a flat surface or held in the hand. And it looked weird, sitting to the right of the rear camera. Samsung still fits only a mono speaker, but it's moved the positioning to the phone's bottom edge, just to the right of the Micro-USB charging port and headphone jack. Also see: Best Android phones 2016
In use the Samsung Galaxy A3 2016 feels reasonably fluid, although things will likely start to slow down as you increasingly eat through the storage by downloading apps, music and games and make use of the built-in camera and video camera. The A3 is sold with 16GB of internal storage, but having updated all the preinstalled apps (see Software ) we had just 9.3GB spare for our files. As with its predecessor there's a microSD slot, and it now accepts 128- rather than 64GB of additional storage, although you should note not all apps can be moved to SD. Also see: How to add storage to Android
In our experience apps could take a second or two to open on first launch, and more so when you try to open several at once, but performance is noticeably improved over the original A3. This is thanks to Samsung swapping out the 1.2GHz Snapdragon 410 for a 1.5GHz Exynos 7578 processor. This is a quad-core chip based on the Cortex-A53, and is paired with the Mali T720 GPU and 1.5GB of RAM. If you move up the range to the Galaxy A5 you'll get an octa-core A53 chip, but it's not as necessary here with the lower-resolution, smaller screen. 
We ran the Samsung Galaxy A3 2016 through our usual benchmarks and found general processing performance in excess of budget phones such as the Motorola Moto E it was previously in league with, but lower than similarly priced phones such as the Motorola Moto X Play, Sony Xperia M4 Aqua and OnePlus X. In comparison to its sibling, the Galaxy A5, it performed better on graphics (thanks to the lower-resolution screen), but fell behind on general performance. 
Nevertheless, when compared to its predecessor the all-new Galaxy A3 gave a greatly improved showing in our benchmarks. In Geekbench 3 we recorded 2156 points multi-core against 1220 for the older A3. We also ran AnTuTu on the new phone, where it scored 35,269 points, only a little behind the 37,906 of the Galaxy A5. 
In our GFXBench graphics tests the new Galaxy A3 managed 20fps in T-Rex and 8fps in Manhattan, whereas the older model was capable of just 13- and 6fps respectively. Here the Galaxy A3 also beat the Galaxy A5, which scored 14- and 5fps respectively. This will be fine for watching video and playing casual games. 
We use the JetStream JavaScript test to measure web browsing performance and, again, the A3 came close to the A5 with 22.766 against 23.146 (a higher score is better in this test). You can compare the Galaxy A3's performance to all the phones we've recently tested in our article What's the fastest phone 2016?  
Our final benchmark is the Geekbench 3 battery test, in which the Galaxy A3's 2,300mAh battery gave a shorter (but still excellent) runtime of 7 hours 24 minutes than the 2,900mAh A5's 11 hours 46 minutes, but it scored higher with 4709 points against its 4446. You'll easily get a full working day from this phone - two at a push - but, unlike the A5, the A3 doesn't support Samsung's Adaptive Fast Charging tech. Neither is there any wireless charging tech, and the battery is non-removable. Also see: Best power banks 2016.
In terms of connectivity and extras the new Galaxy A3 supports only the basics, but pleasingly with the inclusion of NFC which will soon be used for mobile payments in the UK. There's single-band 802.11n Wi-Fi, Bluetooth 4.1, GPS and GLONASS and 4G LTE. Unlike the A5, no fingerprint scanner is built into the home button, so it's unsurprising to find that neither does it have the heart-rate scanner found in the Galaxy S6 and S7. (A dual-SIM variant of the Galaxy A3 2016 will also be available outside the UK.)
The new Galaxy A3 is fitted with exactly the same camera setup as the Galaxy A5, but without the optical image stabilisation, which means you'll need to ensure you hold the phone steady to avoid blurring a shot. Also see: Best phone camera 2016
The A3 has a 13Mp, f/1.9 rear camera with LED flash, and 5Mp, f/1.9 camera at the front. By default the main camera shoots 9.6Mp pictures in 16:9 mode, while 13Mp images are captured at 4:3. Both cameras are capable of 1080p video at 30fps.
At this price the photo quality is acceptable, with realistic colours and reasonably sharp detail. You can check out a couple of our test shots of the St Pancras Renaissance Hotel below, first with Auto settings and secondly in HDR mode.
The camera app has various shooting modes including Pro, Panorama, Continuous Shot, HDR and Night, with an option to download more. There are also real-time effects and, in selfie mode, a Wide Selfie option.
Out of the box the A3 runs Android 5.1.1  Lollipop (the latest version is  Marshmallow ) with Samsung's TouchWiz UI overlaid. The main customisations you'll see here are found in the drop-down notification bar, with rounded quick-access shortcut icons (you can customise which five are shown here). Unlike models higher up the range there's no Quick connect or S Finder shortcut to be found here.
Swipe in from the left of the home screen and up pops Briefing, a Flipboard-style news aggregator. This can be switched off in the home screen settings if it's not for you.
Something that can't be switched off are the great many apps preinstalled by Samsung, which not include Google's apps but also Samsung's own apps (including its own app store) and Microsoft Office apps. You'll get 100GB free OneDrive storage space with the A3, but just 9.3GB of its 16GB internal memory is available thanks to all the preinstalled bloat.
To be fair to the Galaxy A3 there is definitely less here when compared to older versions of TouchWiz, or even that found in the Galaxy A5 and S6. For example, there's no built-in Themes store.
Phones higher up the range also support more software extras, such as the Multi-Window View and Pop-up Window modes found in the Galaxy S6 and S7, nor Smart Stay, Smart mute, Palm swipe to capture and so on. With the A3 you just get an optional easy mode, which places your most commonly used apps, settings and contacts on the home screen to avoid you needing to delve into menus, and Smart mute, which vibrates to notify you of a missed call or notification when you pick up the phone.
Read next: Best new phones coming in 2016
Follow Marie Brewis on Twitter.
The all-new Samsung Galaxy A3 for 2016 is a great upgrade over the 2015 model with an excellent design and very good battery life. It's priced higher than its faster rivals, but Samsung phones tend to rapidly drop in price - exactly how much the price goes down will decide this mid-range Android's fate.
Huawei P9 review: An impressive flagship with a gorgeous design and an innovative dual-lens camera
1995-2015: How technology has changed the world in 20 years
6 tips for success from Obama's creative director
Apple Q2 2016 financial results: iPhone sales down, overall revenue down, but Tim Cook plays down ''…
Smartphones get launched regularly and new devices mean old ones drop in price. If you can't afford a brand-new phone then why don't you pick up an old one from 2014/2015 which is still decent for a fraction of the cost? Here we round up the best old phones 2014/2015. Also see: How to tell whether a secondhand phone has been reported lost, stolen or is blocked before you buy.
See also : The best phones of 2016 for the latest devices.
You should try and avoid buying a smartphone when it first gets launched if you want to get the best deal possible. The price of phones tends to drop quickly after being released due the way they quickly get superseded.
A prime example is Samsung with its Galaxy phones. These tend to drop in price very quick after hitting the shops. However, some stay the same for a long time or until a new version is released – Apple's iPhone are an example of this.
Please note that old phones may still be in our best 2016 phones chart until we've reviewed the new model. Reviews get updated on PCA to reflect new pricing and new models so keep this in mind - it doesn't mean the phone is from 2015 if it says the that on the date of the article, for example. Also see: Best sounding phone 2016.
Buying an older phone might mean that you don't get all the latest gizmos and gadgets but you're still going to get solid specs.
Over the last year or so, phones have hit something of a ceiling when it comes to hardware. For example, the LG G3 boasts a Quad HD display with many new models this year only offering Full HD – in the case of the Xperia Z5 Premium , you don't really need a 4K screen. You still need to choose the phone which is right for you so read the full reviews carefully.
On the whole, the phones in this list have specifications which are still well-rounded and many can hold a candle to phones from 2015 – in some cases even their successors. What you might not get is a software update to the latest version of your operating system to bear this in mind.
The Lumia 930 is a step in the right direction with its semi-metal design and decent hardware line-up. We like the screen and camera but it's lacking additional features and doesn't have expandable storage. Windows Phone 8.1 vastly improves things on the software side but the platform is still not a priority for developers – especially when it comes to third-party hardware.
Read our Nokia Lumia 930 review .
When we initially wrote this review, the new size was something of an unknown. For many people the iPhone 6 (or iPhone 6S) is the better choice for the reasons we list in our iPhone 6 vs 6 Plus comparison.
The truth is that a 5.5in screen isn't quite big enough to enable the 6 Plus to replace a tablet, yet the device is arguably too big and unwieldy as a smartphone. It will suit some people perfectly, especially if you watch a lot of video or play a lot of games, while others will quickly see that it's not for them: it won't fit in their jeans pocket and demands two-handed operation much of the time.
One thing is for sure: the iPhone 6 Plus is still expensive. If you're keen to buy one right now, we'd recommend against the 16GB model. And that leaves the 64GB at £619, but if you're already spending this much money, you may as well spend an extra £80 and get the 64GB iPhone 6S Plus. Or, if you can live with a smaller screen, the 64GB iPhone 6S also costs £619.
Of course, there is another option: used or refurbished. If you can find a 64GB model at a good price in the refurbished section of Apple's website, it could be a tempting deal compared to the 6S or 6S Plus.
Read our Apple iPhone 6 Plus review .
There are some good things about the Nexus 6 including build quality and some top-end hardware such as the screen, processor and camera. However, it's simply too big, unwieldy and expensive to warrant awarding it anything higher than four stars and really get behind it (unless we wanted to hid from something). In the phablet market, the Samsung Galaxy Note 4 is simply better even if it is pricier and the excellent LG G3 at less than £300 is another thorn in the Nexus 6's side.
Read our Google Nexus 6 review .
Huawei has produced a stunning smartphone in the Ascend P7 and this is couple with good value for money with that non-flagship price tag. There's some decent hardware on offer here, particularly the camera but the P7 is let down by software performance issues.
Read our Huawei Ascend P7 review .
The standard, non-customised Moto X is a desirable smartphone, but it's a little overpriced especially if you compare it with the Nexus 5. So Google's phone may lack the premium build quality and hi-res camera, but in most other respects it's a match for the Motorola at a significantly lower price.
What makes the new Moto X really attractive is Moto Maker, as it's unlikely anyone else will choose your combination of customisations. (But it may also make it harder to resell when it's time to upgrade.) It's just a shame that Motorola decided not to add a microSD slot: there's no such thing as too much storage.
Read our Moto X (2nd gen.) review .
There are only two, possibly three, bad things to say about the OnePlus One, if you are happy to buy online direct from OnePlus. We wish there was expandable storage, and it's bigger than other smartphones with similarly sized displays. And if we are being really harsh, we would hope for a better camera. But at the price the OnePlus One is an amazing deal. It's a flagship smartphone for a mid-range price. Bargain. Get them while they are hot.
Read our OnePlus One review .
Things haven't changed much from the Galaxy S4 but Samsung, as usual, has packed the Galaxy S5 with features. However, a lot are somewhat unnecessary. The heart rate monitor is a prime example and while the fingerprint scanner is cool, it's difficult to use. There is some top end hardware here, particularly the screen, but nothing which stands out in a busy and competitive market. A key element is that the design of the Galaxy S5 falls short. It's plastic, looks like every other Samsung handset and doesn't feel premium. Galaxy S4 users needn't upgrade and anyone looking for a flagship smartphone can get better elsewhere.
Read our Samsung Galaxy S5 review .
We're seriously impressed by the Honor 6 which costs just £249 while providing specs you would normally pay a lot more for. It has a decent 5in Full HD screen, high quality cameras, good battery life, 4G support, good performance, expandable storage and wireless features like NFC and an IR blaster. The microSD cards slot is limited to 32 GB and Emotion UI isn't the best Android software but these don't stop the Honor 6 being the best value smartphone around.
Read our Honor 6 (by Huawei) review .
The Galaxy Note 4 is a bit of a handful and is rather expensive but lovers of the Galaxy Note range will likely be enamoured with this edition. It is, on the whole, a great device with plenty of power and features. As long as you're aware that you're buying a huge phone and will get the most out of what it offers. Otherwise a smaller and cheaper handset is probably a better choice – the Galaxy S5 or one of its rivals.
Read our Samsung Galaxy Note 4 review .
The Sony Xperia Z3 is undoubtedly a decent and desirable smartphone but Z2 owners will have little reason to upgrade unless PS4 Remote Play or High-Res audio are must-haves. In terms of the wider market, the Z3 is up there with the best and a solid choice even if it doesn't have the amount of bells and whistles which others do.
Read our Sony Xperia Z3 review .
Like the Galaxy S5 and Xperia Z2, the new HTC One M8 isn't a big leap compared to the previous model. What HTC has done is taken a great phone and made it better. The M8 looks and feels gorgeous and with important upgrades including a microSD card slot and an innovative camera. This is one desirable smartphone.
The HTC One M9 is now available but the M8 remains a good choice since the 2015 model is very similar.
Read our HTC One (M8) review .
The Xperia Z3 compact is great little smartphone offering pretty much everything available on the full-size Z3 (including PS4 Remote Play and High-Res audio) apart from a Full HD screen. The new design is thinner and lighter plus the display is bigger than previously. At £349, this is not only the best mini smartphone you can buy, it's one of the best smartphones around.
Read our Sony Xperia Z3 Compact review .
When the LG G3 came in at under £500 we were impressed. A year on and a phone that packs amazing features including a Quad HD display and a camera with a laser auto focus is one of the bargains of the market. The LG G3 is surprisingly small considering the 5.5in display and we like the more premium design. It's another winner from LG, and well worth your consideration in 2015.
Read our LG G3 review .
The Huawei P8 has excellent design and build for a price lower than other flagship rivals. On the whole hardware is decent too, particularly in the photography department. However, poor performance and buggy software taint the experience to frustrating level which make it very difficult to recommend.
Read our Huawei P8 review .
If you are an iPhone user, and you specifically want an iPhone to be your next smartphone, the iPhone 6 is great, but of course the iPhone 6s is even better. It's going to come down to budget ultimately, as the iPhone 6 is a brilliant iPhone that'll save you a few pennies if you're set on getting an Apple phone. It's a slick, well-built, beautifully designed handset. Performance is good, the display is good, and the iOS eco-system is, well, good.
Where the choice becomes more difficult is in quantifying the value of the iPhone 6 in the wider market. Step over to the Android world and you could get a similar experience with a better display for a price tag that's almost the same. And you could expand the storage in most cases. There is no question that these days there is better value in the Android world, but value isn't really the point with an iPhone.
Read our Apple iPhone 6 review .
The HTC One M9 is a genuinely desirable smartphone with the best design and build available in Android land, even with Samsung upping the ante. It's good to see the powerful Snapdragon 810 and more memory, however, some key hardware remains the same meaning M8 users are unlikely to be tempted to upgrade – and the old model is now an attractive buy at around £350. The fact the Galaxy S6 is the same price with more impressive specs is also not a good thing for HTC.
Read our HTC One M9 review .
LG has gone down an unexpected route with leather models which we like apart from a couple of colours. The so called ceramic model will be cheaper but feels cheap and plasticky. On the whole, hardware is once again strong - particularly the camera - but not massively different from the G3 and has tough competition. We feel build quality could be better with a metal frame and dimensions going down, not the reverse. This is the flagship to go for if you want a removable battery and expandable storage but it's a shame to see features like wireless charging dropped. (Remember the G3 is now a steal at under £300 SIM-free and the OnePlus 2 is now here)
Read our LG G4 review .
Samsung's Galaxy S6 is the best Android phone of 2015 so far, although we've yet to see what's to come from the LG G4 and Sony Xperia Z4. It's fast, it's well built, it has a gorgeous screen and the software isn't overly intrusive. The fingerprint scanner is vastly improved, the heart-rate scanner a potential draw for some users, and the wireless- and fast charging welcome inclusions. We'd like to see the price come down (which we are sure it will) and it's a shame we've lost the removable battery, waterproofing and microSD support, but these are all things we can live with.
Read our Samsung Galaxy S6 review .
Fenix International , the largest provider of off-grid home solar in Uganda, announces that it has signed over 60,000 leases for its product,  ReadyPay Power , since January 2014. The leases, totaling $11 million in value, have brought an estimated 300,000 Ugandans power for the first time and each lessee their first line of credit.
Ugandans, living on an average of less than $2/day, make only a small deposit to take home their approximately $200 solar system. Customers then pay off the remaining cost in affordable installments via Mobile Money over 18-24 months until they own the system outright.
Fenix's innovative hardware and software enable the company to lock the solar system if customers fail to make payments. The company receives and processes over 120,000 payments per month, and a total of $5.7 million has been paid back through 1.4 million payments.
"Our success to date demonstrates the incredible demand for ReadyPay and the robustness of our financing platform," said Lyndsay Handler, CEO of Fenix International. "First, we are bringing clean, affordable power to replace expensive and dangerous kerosene lanterns. Second, customers build a credit history that allows us to provide additional financing for solar system upgrades and other life-changing products and services."
Fenix partners with MTN , Africa's largest telecom, to sell and distribute their ReadyPay Power systems, and with foreign investors to finance their leases. The company is expanding rapidly and investing in growing its customer base, product portfolio and market reach in 2016.
As the cost of flash storage continues to drop, buyers are demanding larger SSD capacities for their money. With its new Z410 line , SanDisk is adding a 480GB capacity tier to its most affordable series of drives. On top of that, the new lineup offers a modest performance boost over the company's current Z400s budget SSDs.
The Z410 SSDs come in three capacities: 120GB, 240GB, and the aforementioned 480GB version. They're all SATA 6Gbps drives in a 2.5" form factor. With claimed sequential read speeds up to 535 MB/s, these drives offer similar performance to the Z400s drives. Sequential write speeds, though, improved from up to 342 MB/s in the Z400s line to up to 445 MB/s in the Z410 line. Both products have very similar random performance. The Z410 SSDs offer random reads up to 37K IOPS and random writes up to 68K IOPS. SanDisk also says that the Z410 drives include an SLC cache that purportedly improves burst write performance during typical use.
With the introduction of the Z410 lineup, SanDisk now has three lines of solid-state drives on the market using TLC flash. The X400 line offers the highest performance of the bunch, at least going by SanDisk's numbers. Distinguishing the Z400s and Z410 lines isn't quite so simple. The largest capacity in the Z400s line is 256GB, but you can get 480GB with the Z410 line. Some Z400s drives come in the M.2 form factor and offer a five-year warranty, though, while the Z410 drives are all 2.5" drives covered by a three-year warranty.
Huawei P9 review: An impressive flagship with a gorgeous design and an innovative dual-lens camera
1995-2015: How technology has changed the world in 20 years
Watch VFX breakdowns of the first ever GoPro POV action film, Hardcore Henry
Apple Q2 2016 financial results: iPhone sales down, overall revenue down, but Tim Cook plays down ''…
When writing your email, you should define what you want your campaign to achieve. Are you announcing a sale or promoting an event? Doing this will allow you to write to get the right response from your subscribers.
Here are 10 ways to write effective email copy:
1. Define Your Desired Response
Before you write your email copy, it is essential to define what you want your campaign to achieve. Do you want a sale? Are you promoting an event, like a webinar? Are you referring your subscribers to an affiliate offer? Are you building anticipation for an upcoming product launch?
In effect, when you send an email you are tapping your subscriber on the shoulder and saying, "Hey, I've got something that you might be interested in, give me a few minutes of your time." If you don't know exactly what you want to tell your subscriber to do, they won't know what to do either.
So the first step is to define what action you want your subscriber to take and then work backwards from there on what to write in order to elicit that response. It is best to have a single objective for an email. If you have a webinar, a weekend special, and an affiliate offer, those should be three separate emails.
2. Define the Call To Action (CTA)
In most cases, your call to action (CTA) will be a link that you want your subscriber to click. Before you write or send your email copy, it's important to know what your subscriber will see when they click through that link. Will they see an opt-in page? A video to watch? A blog post? A webinar registration page? Or a sales page?
Click the link yourself and look at what your subscribers will see through their eyes. Besides helping you catch link errors, this exercise will help give you key details to include in your call to action so that your subscriber arrives at the page knowing exactly what you want them to do and what's in it for them to take action.
3. What's the Big Idea
Ask yourself, why should your subscriber care about what you are promoting? What will they miss out on if they don't bother to click your link and take action? What problem are you solving? What experience or entertainment are you offering? The clearer you can make the benefit to your subscriber, the more likely they are to take action.
The more unique the opportunity is the better. Is there a limited quantity? Is there a deadline to get a discount? Is there a one-time presentation with a special guest? You want your reader to know what good thing they can expect if they take action, and what bad thing that will happen if they don't, to put it in the simplest terms. Some people are more motivated by the prospect of gaining pleasure and some are more motivated by avoiding pain so it is important to address both if possible in your copy.
4. Write a Killer Subject line
Of course, if nobody opens your email, then it won't matter what the email body copy says, right? The best subject lines tend to use curiosity to entice or offer a strong benefit, or both. If you have an exercise product that teaches people an 'insane' workout to lose 10 pounds in 10 days by flipping a hormonal 'switch', then you could hint at that in the subject line. You could say, "Can this hormone help you to lose 10 pounds in 10 days?" This question piques curiosity because the only way to get the answer is to open the email.
5. Be Personal
Even though you are writing an email copy that hundreds or thousands will see, consider writing your emails as if you were sending to just one person. Because email is a one-to-one medium that is multiplied, each subscriber still experiences the message personally.
6. Sell the Sizzle
There are different schools of thought on how to sell in an email. Some believe it is better to write a short email copy that sells the Call to Action only. Some believe it is better to persuade and sell the offer in the email copy while you have the subscriber's attention.
Generally, unless you are a seasoned copywriter, it is going to be easier to write a short message that the reader won't have to scroll down to read. People read emails on their phones, tablets, and less and less on desktop computers or even laptops. With the smaller screens it is harder to read a long email and it makes sense to simply build a compelling case to click through to the offer where you have more room to sell.
It is helpful to think of each part of an email having a specific job to do. Your subject line's only job is to get the email opened. Your opening paragraph must get your subscriber to keep reading. The email's purpose is to get your subscriber to take an action, like click the link. Once your reader has clicked the link, for example, the page they go to will have a lot more space to sell, you can use video or audio to enhance the message in ways that are not practical in an email.
7. Reward the Reader
The most precious thing you can have with your list is a solid level of trust and active engagement. One of the fastest ways to destroy that is the mistake that too many email marketers make: to trick their subscribers into reading emails. This deception can take many forms.
Some write 'Personal' in the subject line when clearly the email is not personal. Some send out canned 'swipe' email copy for affiliate promotions as if it were their own words. This is especially common in product launches with multiple affiliates promoting the same offer at the same time.
You should assume that your subscribers are on multiple lists, and when they get multiple copies of the same email from different people, they know they're being tricked. Another less obvious deception is to say a given offer ends on a specific date, only when a subscriber clicks the link after the deadline and they find the offer is still there.
The truth is that the 'money is in the relationship with your list', so make sure your promotions are congruent and deliver on what you promise. Once tricked, subscribers tune out and there is little hope of re-engaging them if they feel deceived.
8. Repeat Your Call to Action
Especially in emails that are more than 3 to 5 paragraphs long, it is a good idea to repeat your call to action link two or three times. As your subscriber reads down through your email copy, they may click the first link they see, or keep reading to learn more about what you are offering. Good copy will stack multiple reasons for clicking the link and hit different 'hot buttons' and the one that catches your subscriber's attention is the one they'll click on.
9. Include a P. S
It is a long proven truism of copy that the most read parts of a letter are the headline and the P. S. at the bottom. This is true of email copy, too. Typically, the P. S. is used to capture readers who skimmed to the end and encourage them to read the main body copy or simply click through the link.
Therefore, the P. S. acts like a second headline and is a perfect place for a call to action. You can use the P. S. to reaffirm a benefit that you explained in the email. Such as, "P. S. Remember, this new report reveals how easy it is to lose 10 pounds in just 10 minutes a day. Claim your copy free – only for the next 24 hours"
10. Tease Your Next Email
One clever tactic you can borrow from soap operas and hit T. V. shows is to leave a cliffhanger at the end of your email copy. You could do this at the end of the body copy or in the P. S. You may have noticed that at the end of these irresistible shows there is a teaser for what is coming in the next episode. You can do the same thing.
Either ask a question and promise to tell the answer in the next email, or hint at a benefit they'll get if they read the next email. As in, "Stay tuned for my next email because I'll be revealing a new way to lose 10 pounds in as little as 10 minutes a day. You'll be surprised at how easy this is…"  If you do this consistently, you will condition your list to expect your next email messages and look forward to opening them.
Instagram, US photo-sharing giant, which was bought by Facebook for 1 billion USD in 2012 has ordered the owner of a British anti-litter app," Littergram " to change its name.
Littergram invites people to share pictures of rubbish and report the location to their council. However, Lawyers for instagram , said the name was "not acceptable".
Danny Lucas, owner of "Littergram" sent Facebook's Founder, Mark Zuckerberg a video asking him not to "kill" his project. He added saying "changing his brand would destroy all their ingenuity and hard work".
Lucas who tried to register his brand Littergram in December 2015 and has since met lawyers for Instagram to explain his campaign, said his mission was to make littering as anti-social as drink-driving and to educate children.
Bristows' letter said Instagram appreciates the project's social objectives and Mr Lucas's time, money and effort but the name Littergram was "still not acceptable".
It said the brand "utilises and relies on social media usage" and they could not allow its use "in relation to services which are core to its world renowned activities in this area".
The firm gave Lucas three to six months to phase out the name.
Lucas said he created the not-for-profit app after sending "telegram postcards" of litter photos to councils in 2014.
A Facebook spokesman said the motivation behind littergram was admirable and it had engaged in a conversation to see if there was a way for them to have an app which operated in a way that was different enough to Instagram to not risk infringing their trademark.
The social network company said it hoped an agreement could be reached before the case reached the courts.
[BBC]
So when will the new Call of Duty 2016 come out and what will it be called? We explore the latest release date rumours and features for Black Ops 4, Modern Warfare 4, Ghosts 2 or Infinite Warfare (or none of the above).
See also: Most anticipated games of 2016 .
Many beady eyes are fixed on the new Call of Duty for 2016 and this is where we'll bring you all the news on the new game including the possible release date, which platforms it will be released on, what it will be called and the features.
Update 28/04/2016: Last updated to include a branding leak and possible release date
Read next: What to expect at E3 2016
For starters let's look at when the new Call of Duty for 2016 will be coming out.
There's nothing concrete just yet but Activision has confirmed the new Call of Duty game will be released in the fourth quarter of 2016, describing it as 'innovative'. So, the game will be out in time for Christmas with November a popular shout for big game releases.
Following the recent leak of a Call of Duty: Infinite Warfare pre-order card ( more info below ), we may now know the release date for this year's Call of Duty:  4 November 2016. 
We'll update you on the release date as soon as more details emerge.
So far the new Call of Duty game has no name, with developer Infinity Ward calling it 'COD 2016' on Twitter.
It's Infinity Ward's turn on the three-year cycle (Black Ops 3, was developed by Treyarch, while Sledgehammer Games made 2014's Advanced Warfare) with the firm's last CoD title being Ghosts so you wouldn't be blamed for predicting that this year's Call of Duty will be Ghosts 2. However, Infinity Ward also developed the Modern Warfare series so we could well be nearing the release of Modern Warfare 4.
That said, it's not out of the question for the new Call of Duty to be Black Ops 4 or Advanced Warfare 2. It's anyone's guess at the moment but there's also a good chance it could be none of the above and therefore completely new title.
We say this as some details have emerged about the game. Industry insider shinobi602 and Eurogamer both report that the new game will be set in outer space which doesn't link in with any previous Call of Duty. The former states the game will have 'space combat' in the 'very far future' and be 'full-on sci-fi'.
"2016's Call of Duty will offer space combat between warring sci-fi groups in the far flung future," said Eurogamer .
So could this be Call of Duty: Far Future? It certainly looks possible but let us know in the poll below what you think the new Call of Duty 2016 will be called. What is more certain is that it will be released on PC, Xbox One and PS4.
Interestingly, Call of Duty 2016 may be officially revealed by next week - if recent rumours are to be believed anyway. The rumour appeared in the form of an image posted on Twitter by popular YouTuber and games journalist Jim Sterling. The image apparently depicts a marketing campaign which suggests that posters advertising Star Fox Zero will be replaced with Call of Duty reveal posters by next Tuesday, 3 May 2016.
It's unclear at this time where the marketing material came from, but Jim Sterling is a trusted journalist and wouldn't post the image without being sure of its validity first. If true, it looks like we won't have long to wait to find out where (and when) the next Call of Duty is to be set!
Following the above leak, an image appeared on Reddit showcasing what appears to be a pre-order card for the "Legacy Edition" of "Call of Duty: Infinite Warfare" which we assume is the name of the upcoming Call of Duty game. The image can be found in high resolution below, courtesy of Charlie Intel  (click to enlarge):
The name isn't the only giveaway on the pre-order card - it also states the release date as November 4, 2016,  which falls in line with previous Call of Duty releases. It also provides us with a look at what appears to be a high-resolution logo of the upcoming Call of Duty game:
Make sure you check back often for the latest Call of Duty 2016 rumours!
Huawei Consumer Business Group (BG) officially launched its newest phone dubbed 'P9' during an exclusive launch held at Dubai Design District in Dubai, United Arab Emirates on Monday, 25th April 2016.
During the launch, Huawei also announced a strategic partnership with Leica Camera AG, which will see both technology and photography brands combining their shared ethos in a long-term commitment to the art of craftsmanship, meticulous engineering and the spirit of winning collaboration, to create a powerhouse in the reinvention of smartphone photography.
The Huawei P9 is the first smartphone that has been built in conjunction with the global iconic brand, Leica Camera AG. As a result of this partnership, the Huawei P9 takes smartphone photography to the next level with rich user experience on picture quality and image focusing speed ultimately delivering photos with superior richness, clarity and authenticity.
The P9 also sports, Huawei's world-leading biometric recognition technology aimed at protecting P9 and P9 Plus users against unauthorized access to their device. For the P9 and P9 Plus, Huawei is rolling out an enhanced fingerprint sensor that allows people to personalize and safeguard their devices.
Fingerprint sensors based on 2D technology may fail to detect fraudulent use. For example, 2D sensors may mistakenly grant access to users who fraudulently obtain someone's fingerprint. Also, in some cases older fingerprint technology may fail to authenticate rightful users. The new 3D technology on the P9 and P9 Plus will eliminate these flaws, reduce false
rejection rates.
In 2012, Huawei became the world's third-largest smartphone manufacturer and was the first Chinese company to sell more than 100 million mobile phones in one year in 2015. The first Chinese brand to appear on the prestigious Interbrand Best Global Brands list in 2014, Huawei soared to number 88 in 2015 whilst launching the globally critically acclaimed Huawei Watch and Huawei P8. In 2016, Huawei looks to build on its success with Leica Camera: a mutually beneficial collaboration with the most iconic name in the photographic world to bring joint superior excellence to consumers.
Richard Yu, CEO of the Huawei Consumer BG said: "We choose our partners carefully, and with this extraordinary collaboration we are offering our wide customer base and consumers the best elements of two expert brands in harmony: combining innovation and design, enhancing the user experience and continuing to inspire amazing advancement in human technology through exceptional premium imaging quality. Leica is a legend in the world of photography; we believe no other manufacturer has revolutionized the industry as much as them. We, Huawei, take the utmost pride in exceptional quality and Leica is in a class of its own in its sector."
The Huawei P9 will be available for purchase on the Ugandan market by  Saturday, 30th April 2016 .
SES, one of the world's leading satellite fleet operators announced that Facebook's Internet.org has leased capacity on three in-orbit SES satellites to provide Wi-Fi connectivity in sub-Saharan Africa.
This revelation is the latest Facebook surprise for the satellite industry, which had long viewed Facebook's Internet.org ambition of providing broadband to poor rural areas worldwide as a huge opportunity for satellite operators.
SES said it will provide an undisclosed amount transponder capacity to Facebook from three satellites – Astra 2G at 28.2 east , Astra 2B at 31.4 degrees east , and Astra 4A at 4.8 degrees east. Astra 2G and 4A both have mixed Ku- and Ka-band capacity; Astra 2B is all-Ku-band.
The solution includes Gilat Satellite Networks' X-Architecture platform that will enable Facebook's local African partners to deliver internet services to underconnected and unconnected communities using Facebook's Express Wi-Fi access product.
Max Kamenetsky, director of connectivity deployments for Internet.org, outlined the company's approach in March at the Satellite 2016 conference in National Harbor, Maryland.
"We are not a satellite company," Kamenetsky said. "For us, the satellite was an investment where we saw a specific opportunity to deliver services to parts of sub-Saharan Africa. It's a first step for us to understand this market, which has not been served very well by operators."
Kamenetsky said Facebook was still grappling with the issue that satellite and cellular network operators have confronted in low-income rural areas: Who will pay how much for connectivity?
"If we were to bring Wi-Fi to community aggregation points, where people are paying between $1 and $3 per month to connect, will people actually use this?" Kamenetsky said.
[Space News]
About Us:
Bayport Financial Services Uganda Ltd is part of Bayport Finance Group headquartered in Johannesburg, South Africa with operations in over ten Countries across Africa and South America.
We are a leading other Non-Bank Financial Services provider with presence in over 30 locations across Uganda.
Job Summary:
Responsible for the technical direction of the company, ensuring efficiencies of the Core and Operating Financial systems of the company.
Job Description :
Qualifications, Skills and Experience:
How to Apply:
All suitably qualified and interested candidates should send their applications, work testimonials, academic transcripts and certificates and updated CV clearly marked with Job Title in the top right-hand corner of the envelope to:
Ms. Edith Grace Agwang, HR Officer at Plot 54 Lugogo Bypass,  Lugogo Office Park, P. O. Box 1171 Kampala, Uganda.
Soft-copy applications can be sent via e-mail;  hrcom@bayport.co.ug quoting the position title in the subject on the E-mail and the source as theugandanjobline.com website.
The E-mail applications should not exceed 6MBs.
Deadline: 29th April, 2016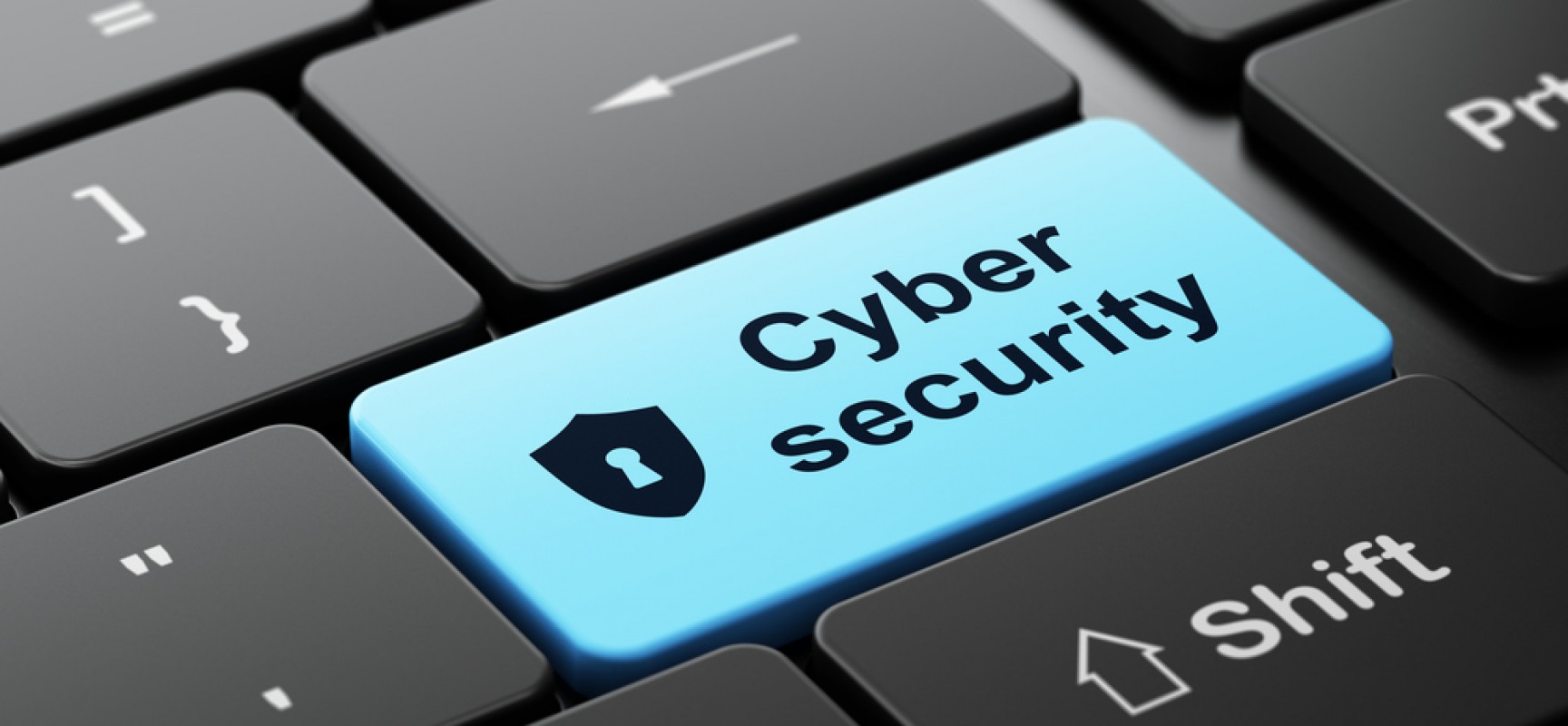 By Rick Rogers, Area Manager for East & West Africa at Check Point Software Technologies
"You never change things by fighting the existing reality. To change something, build a new model that makes the existing model obsolete."
R. Buckminster Fuller said those words decades ago, but they still ring true in present times, especially when it comes to the progression and innovation in technology. Here at Check Point , we do a lot of thinking about future trends and potential threats, as well as innovating and building solutions to combat these cybersecurity challenges.
To be as effective as possible, threat defences need to be observed and managed in real time to give as much time to respond as possible. Robust security management is a solution that includes the installation of high-tech systems designed to protect an organisation's data, networks and devices, while providing real-time visibility into security risk.
This includes the development, documentation, and implementation of policies and procedures for protecting these assets. Unfortunately, the response to potential threats tends to be point product or the reactive construction of new policies and rules, which only serve as a Band-Aid, at best. This is largely because a unified security program – based on integrated technology – is often not being used.
The security industry does not need more point products to duct-tape solutions together and hope for the best. Companies need real solutions – ones that can integrate their system and give them visibility into the security risk of the environment. A powerful security management platform gives your company a strategic and tactical advantage by enabling the management of potential threats, without inhibiting business innovation.
With that said, there are four primary ways in which you can help secure your company's environment:
Security complexity can be conquered through consolidation – bringing all security protections and functions under one umbrella. By consolidating security on a single platform, companies gain more control over their security, get better insight into their security posture and can respond more quickly to shut down threats to their entire environment.
Ultimately, when policies are misconfigured, the organisation is not able to protect and gain visibility into the increasing number of business segments. This puts the entire organisation at risk. The key to strong security architecture that can overcome the most difficult cybersecurity challenges can only be delivered by using a security management solution that delivers unparalleled operational efficiency.
You cannot monitor or protect devices you don't know about. Security challenges are increased when there is a lack of proper visibility for incident detection and response. This is precisely the reason why a single, visual dashboard is so important for event analysis, and threat monitoring and mitigation, to ensure full-spectrum visibility into threats across the entire perimeter and beyond.
By automating operations, security teams have the confidence to integrate ticketing, network management or cloud orchestration systems, knowing that they can limit exactly what integrated systems have access to and what they are capable of doing.
As evasion techniques evolve and become more intelligent, so must the technology to keep your business secure. A robust security management platform allows your company to be proactive in its approach to security, rather than reactive.
To provide security professionals with a comprehensive resource on security management, we've developed a whitepaper that provides you with solutions to tackle the most complex environments.
We invite you to rethink your current security posture, and enable strong protections for the organisation. Everything from technology, people, policy, operations and management must be considered in a new light, with a fresh mindset.
Kuwait-based Zain Group through its local unit known as Zain Sudan has announced the commercial launch of 4G LTE services in the country.
Zain which was awarded its LTE licence in February  2016 by the National Telecommunication Corporation ( NTC ) will use a phased rollout, that will start with the capital Khartoum, Medani, Port Sudan and El Obeid.
The first rollout will be facilitated by Swedish equipment vendor Ericsson and is aimed at reaching around 20% of the population.
Huawei will come in when it comes to expanding  LTE services to other regions in Sudan.
Sofar, almost 300 4G LTE sites have already been switched on.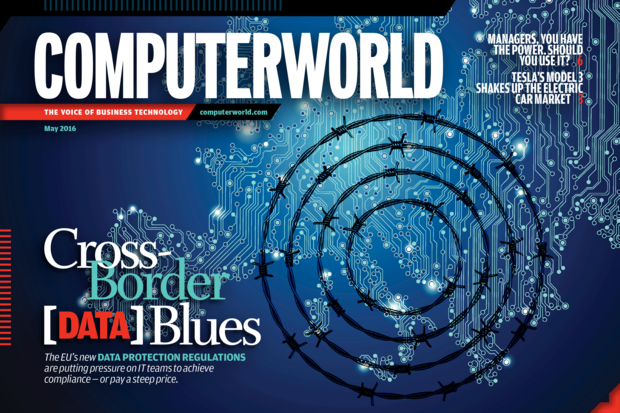 Register to download the Computerworld Digital Magazine!
In the May 2016 issue:
The EU's new data protection regulations are putting pressure on IT teams to achieve compliance -- or pay a steep price.
Trimming applications can save money, but be prepared for a potentially tedious inventory process -- and for users with emotional attachments.
Vendor management strategies have changed dramatically in the past few years, with new approaches like consolidating your vendor lineup and choosing smaller vendor partners.
This CIO's business-focused résumé includes a stint as a CFO on his way to building a global IT operation at Schneider Electric.
The rush of pre-orders for Tesla's Model 3 -- which will cost at least $35,000 and won't be available for a year -- prompts comparisons to the consumer frenzy sparked by iPhone announcements.
Thornton May says "known knowns" are becoming a smaller percentage of our knowledge set, so the best path forward is to amplify your capacity to anticipate the unknown unknowns. And Paul Glen says even though managers may not feel so powerful in their day-to-day interactions with staffers, they are -- and they should use that power wisely.
Our manager's company has an official password vault, so why are employees sharing a spreadsheet that contains scores of passwords?
Read the latest exploits of hapless bosses and clueless users.
To continue reading this article register now
Learn More   Existing Users Sign In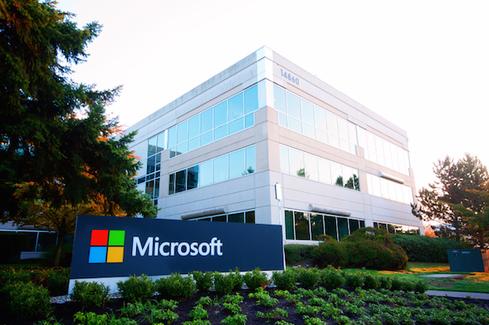 As the mobile space heats up with major tech players staking their claim in the lucrative market, it's time to ask: Why is Microsoft still struggling to be a serious contender? 
Industry watchers have been pondering this for a while. Redmond has struggled in the mobile space for years, and smartphone sales continue to decline as its other products and services generate profit.
During its most recent earnings call, Microsoft executives noted a slowdown in PC and smartphone sales hurt overall financial results for the third quarter of its 2016 fiscal year. This past quarter generated $21.78 billion, a year-over-year decline of 6%.
[Microsoft, Google have agreed to drop lawsuits against one another .]
Its third-quarter earnings are the sign of a trend Microsoft can't seem to reverse. During its first fiscal quarter of 2016, the company sold 2.3 million Windows Mobile devices, a massive plunge from the 4.5 million it sold during the fourth quarter of 2015 and 73% decline year-over-year.
Microsoft has reached a point at which its stronger products and services may not be able to overcome the losses it suffers from poor smartphone and PC sales. As its earnings reflect poorer results, IT watchers are increasingly curious to know if, or when, it's going to throw in the towel with mobile.
Here, we take a closer look at the signs Windows Phone is failing. What went wrong, where is the company going, and is there any chance things will improve?
What are your thoughts on the future of Microsoft's mobile business? Are you a current, former or future owner of a Windows Phone? We welcome your thoughts in the comments.
In case you were wondering how the Facebook bots are going to change the way we communicate, an answer has been made available.
While speaking to investors after its quarterly earning announcement, Mark Zuckerberg, the chief executive revealed that bots will increase the speed and efficacy of interactions between users and businesses on the Messenger platform.
Bots will eliminate the waiting time when someone sends a message  to businesses via their pages on Facebook.
Zuckerberg said they can look at responses businesses give and automate them using bots to help decrease latency" between query and answer.
He added that artificial intelligence needs to play a central role in harvesting and mining the conversations between businesses and Messenger's 900 million monthly active users.
Codenamed NX, the console had been expected to launch in time for Christmas.
Analysts agree the new device is much needed after disappointing sales for the Wii U.
At an earnings briefing, Nintendo also announced it would release four more smartphone games this business year, as it diversified its business.
The Japanese video-game maker reported a $216million loss for January to March, bigger than the loss it reported the previous year.
Research company IHS's director of games, Pier Harding-Rolls, said the date of the new console launch was a setback for Nintendo.
"Ideally, they would have preferred to launch in 2016 to catch the holiday shopping season," he told the BBC.
The delay could either be as a result of in-house games not being ready or problems with the hardware, he added.
Nintendo has had ups and downs with its consoles – with the Wii proving a hit but the Wii U failing to engage the public.
"When the Wii U launched no-one really understood what it was," said Mr Harding-Rolls.
"The two-screen experience wasn't communicated well, so whatever they are bringing to market this time has to be unique and communicated clearly."
The company said it could cease production of the Wii U by March 2018.
Nintendo also announced it was working on smartphone apps based on two of its most popular titles;  "Animal Crossing and Fire Emblem" , both of which will be released in the autumn.
Fire Emblem is a tactical role-playing game that gives users control of a small anime army, while Animal Crossing is based on living in a village, performing tasks and furnishing a home.
Nintendo's first mobile game – Miitomo – has already accrued 10 million users since its March launch, according to Nintendo.
The game allows players to create customisable avatars called Miis, which they can dress and photograph.
More information about the NX is expected to be announced during the E3 games conference in June.
[ BBC ]
A new feature is being rolled out to Google Calendar  to make scheduling meetings easier.
The new feature which is available for Google Apps for Work and Edu users, is the addition of a "find a time" button.
The feature automatically pick out the best times for a meeting based on the schedules of everyone in the group.
It will suggest the best time for everyone, though you can still override it.
With a single tap, "Find a time" helps you find meeting times that work for everyone—even if they're in different time zones—based on their availability and the times they usually have meetings. If there are no times that work, Calendar will look at which conflicting meetings can most easily be rescheduled. – Google
You can also manage another's calendar and schedule meetings for them as well.
Dialpad , a leader in Modern Business Communications, today announced it is joining Google for Work in helping companies of all sizes accelerate their transition to the cloud — freeing them from the stranglehold of their existing enterprise agreements.
The program , first offered during the fall of 2015, is now available to companies between 100 (previously 250) and 3,000 employees. Through the program, companies can save up to 70 percent on their productivity and communications tools by switching to Google Apps for Work.
The foundation of Modern Business Communications is connecting employees, no matter where they are or what device they want to use, but standard enterprise agreements are holding companies back from deploying the solutions they need to achieve this.
The combination of Google Apps for Work for productivity and Dialpad for voice, messaging and conferencing creates the foundation for a complete cloud-based solution that easily connects any workforce. Everyone. Anywhere.
"Modern Business Communications can dramatically increase collaboration, communication, and work efficiency, but old-world telecommunications and on-premise enterprise agreements have held many companies back from shifting to the cloud," said Craig Walker, CEO at Dialpad.
"At Dialpad, we have always believed in fair and transparent pricing, and our relationship with Google creates an amazing opportunity to help companies do right by their employees by quickly and cost-effectively shifting to the best solution for their increasingly diverse and distributed teams."
With Dialpad, admins can easily spin up 10 or 10,000 users anywhere in the world over lunch, and with this program, companies will no longer be trapped in their antiquated communications systems just because their contract has yet to expire.
I have written before about the wisdom of involving security early in the process of acquiring another company. But given what happened at my company last week, it's probably a good idea to say it all again.
The CFO broke the news that we were acquiring a smaller software company in a meeting with most of the executive staff and other department heads. It was greeted as a welcome development, since we had been struggling with the question of whether we should divert resources to develop a needed feature in our product or instead purchase a company that could fill that gap. The problem for me was that I was learning this news along with the other department heads, even though the deal was already signed. I would be given a couple of weeks to conduct due diligence, but it was too late for any discovery that I made to be used as leverage to reduce the acquisition price tag — or even to scuttle the deal entirely.
The risks that might be uncovered in such a review can have tremendous implications. For example, it isn't unusual for a small software company to use someone else's proprietary software code as a base platform to build upon (why re-create the wheel, right?). The acquisition target might infringe on copyrights in less significant ways, as well, requiring fees to be paid. Those are just two of the many land mines that can be hidden from view in an acquisition, and both of them carry potentially large financial burdens that could fall on the acquiring company.
Although there was no chance of backing out of the deal, it was still important that I conduct a review, so that we would at least know what sorts of problems were in store for us. I dusted off my M&A questionnaire and got to work. After several sessions with the company's small IT team, engineering department and customer service folk, I had a decent handle on the security maturity of the company — or rather, it's security immaturity. It fell short on several measures.
This didn't surprise me, since the company doesn't have anyone dedicated to overseeing security matters. In fact, it was obvious from my review that security wasn't a priority. Nearly all of the company's infrastructure was installed on virtual servers located in a small data center closet, with all the servers on the same network and several exposed to the public Internet. One of the servers was hosting Subversion (used for source code management) as well as a wiki to manage product ideas and changes. Another was being used for the open-source PBX phone system Asterisk. The company's public-facing Web server was also acting as the corporate mail server.
The Asterisk server had Secure Shell (SSH) available to the Internet. I asked the IT guy why, and he said a contractor maintained the server and needed remote access. Remediation of those problems wouldn't have been difficult for them; they just had to set up a " demilitarized zone " for all Internet-facing resources and configure a VPN to provide restricted and secure access to those resources. The problem in my mind was that, when you run into big security risks that can easily be fixed, it's a red flag that alerts you to the extremely low priority that security considerations have been given.
Next, a quick Nessus scan turned up many vulnerabilities. The company was running outdated software for Apache, DNS, Asterisk and other things. No server had been patched in over a year. Some of the servers were even running Telnet, which is an unencrypted method for accessing a Unix server. Such servers should never be exposed to the public Internet; due to the lack of proper hygiene and network segmentation, I had to consider the entire network compromised. Although what I had already seen had prepared me for some real problems, I was still surprised that, in an age of breaches, a company could be so irresponsible about securing its infrastructure.
I then turned my attention to the cloud-based enterprise applications that the company was using, including Salesforce, Google Docs and QuickBooks. The big problem here was that the list of active users retained many people who had been terminated — and some of them were still actively logging in. In the case of Google Docs, many sensitive documents had been recently modified by a user who had been terminated more than a year earlier. On top of that, password policies hadn't been implemented, and many users had weak passwords with no expiration.
Obviously, I had my hands full.
My first order of business was to secure the source code, which is our main interest in this company. I had the entire source code tree evaluated for any signs of manipulation; luckily, it was clean. I then had it moved to our own source code repository and decommissioned the old server.
I drafted a remediation plan to close the egregious security holes, the eventual plan being to decommission all of the acquired company's internal infrastructure and migrate data and people to our own corporate servers. I felt it was too risky to even attempt to integrate its network with ours. And of course, with the enterprise cloud-based applications, we'll be terminating accounts and securing data.
It's a long list of problems, but it gives force to my message to the executive staff: Next time you think about acquiring another company, get security involved early.
The Federal Bureau of Investigation (FBI) confirmed Wednesday that it will not tell Apple how the agency hacked an iPhone used by one of the San Bernardino terrorists.
In a statement, Amy Hess, assistant director for science and technology, said the FBI will not submit technical details to the Vulnerabilities Equities Process (VEP), a policy that permits government agencies to disclose acquired software vulnerabilities to vendors.
Hess said that the FBI does not have enough information about the vulnerability to put it through the VEP.
"The FBI purchased the method from an outside party so that we could unlock the San Bernardino device," Hess said. "We did not, however, purchase the rights to technical details about how the method functions, or the nature and extent of any vulnerability upon which the method may rely in order to operate. As a result, currently we do not have enough technical information about any vulnerability that would permit any meaningful review under the VEP process. "
Last month, after weeks of wrangling with Apple -- which balked at a court order compelling it to assist the FBI in unlocking the iPhone 5C used by Syed Rizwan Farook -- the agency announced it had found a way to access the device without Apple's help. Farook, along with his wife, Tafsheen Malik, killed 14 in San Bernardino, Calif., on Dec. 2, 2015. The two died in a shootout with police later that day. Authorities quickly called it a terrorist attack.
The FBI has said very little about the method, which it said came from outside the government. Although many security experts had argued that the agency could unlock the iPhone by using numerous copies of the iPhone's storage contents to input possible passcodes until the correct one was found, some subsequently said an undisclosed iOS vulnerability was what the FBI acquired.
Hess acknowledged that the FBI leans toward secrecy about what security vulnerabilities it acquires and how they work. "We generally do not comment on whether a particular vulnerability was brought before the interagency and the results of any such deliberation," Hess said. "We recognize, however, the extraordinary nature of this particular case, the intense public interest in it, and the fact that the FBI already has disclosed publicly the existence of the method. "
Under VEP, federal agencies like the FBI and the National Security Agency (NDA) submit vulnerabilities to a review panel, which then decides whether the flaws should be passed along to the vendor for patching. While VEP's existence had been suspected for some time, it was only last November that the government released a redacted version of the written policy.
There is a thriving market for undocumented vulnerabilities, which are found or purchased by brokers, who then sell them to government agencies around the world, including U. S. authorities, for use against targeted individuals' computers and smartphones.
Hess's explanation of why the FBI would not submit the iPhone vulnerability to VEP signaled that the seller retained rights to the bug, almost certainly so it could sell the flaw again elsewhere. If the FBI had put the vulnerability through VEP, and Apple eventually was told, the company would then have patched the bug, preventing the broker from reselling it to others, or at a minimum greatly reducing its value.
One security expert called the FBI's decision to use the tool "reckless" because the agency had no idea how it worked.
"This should be taken as an act of recklessness by the FBI with regards to the Syed Farook case," said Jonathan Zdziarski, a noted iPhone forensics and security expert, in a Tuesday post to his personal blog. "The FBI apparently allowed an undocumented tool to run on a piece of high profile, terrorism-related evidence without having adequate knowledge of the specific function or the forensic soundness of the tool. "
Zdziarski, one of the many security professionals who criticized the FBI's attempt to coerce Apple into unlocking Farook's phone, said the agency's ignorance about the tool threatened any legal case that might stem from the tool's use.
"The FBI has offered this tool to other law enforcement agencies that need it, Zdziarski wrote. "So the FBI is endorsing the use of an untested tool that they have no idea how it works, for every kind of case that could go through our court system. A tool that was also only tested, if at all, for one very specific case now [is] being used on a very broad set of types of data and evidence, which it could easily damage, alter, or -- more likely -- see thrown out of cases as soon as it's challenged. "
Apple's focus on personal health through connected devices ramps up a little more today with the release of the first four third party apps to integrate its newly announced open source CareKit technologies.
CareKit provides a series of Apple-designed modules healthcare organizations can weave into their apps. The four available modules include:
Apple COO Jeff Williams explained the importance of CareKit when he announced the framework in March:
"One of the most important things affecting the outcome of surgery is what you do in the recovery process, yet we go from being monitored by a team of highly trained specialists using leading-edge technology to being discharged with a single sheet of paper. "
The first four apps created with the framework have been made available, and they help illustrate the potential for connected health and self care support.
The free One Drop diabetes management app logs glucose, food, medication and activity. It will sync data from Bluetooth-enabled handheld blood glucose monitors, and provides schedules, insights and medication reminders. It also supports Apple Watch that helps the software build a good picture of patient health.
Glow Nurture is a pregnancy tracker mothers can use to log their progress and to access information about what to expect during pregnancy. Glow Baby (from the same developer) is a solution that tracks the critical first year of your child's life, providing personalized tips.
Iodine Inc's Start app is an app for those suffering from depression. It provides a series of tests and tracking tools that patients can use in order to monitor how effective prescribed medication is being in treatment of their condition. That's incredibly useful given that not every anti-depressant medication works successfully with every patient, so identifying those that do work fast should help build successful treatment plans.
Apps for epilepsy, post surgical care and management of chronic conditions are also in development from various reputable providers.
These apps help illustrate the sorts of things CareKit can do, and it's certain these solutions will make a huge difference in access and provision of future medical care.
Imagine how big anonymized data analysis of consistently collected patient health data could inform physicians not just about an individual patient's condition, but of any similar conditions in the local, national or international area. Less well-identified ailments may become easier to spot and disease outbreaks easier to control.
The impact of connected solutions on health and medicine will be staggering. Apps and add-ons used with connected devices such as Apple Watch or iPhone will empower users with the kind of immediate information and analysis they need to improve their own self-care, but the real impact lies far beyond this.
A current challenge is the lack of an evidence base from which to assess which apps are good and which are not, as Murray Aitken , executive director of the IMS Institute for Healthcare Informatics told IEEE Spectrum:
"For all the enthusiasm, we don't want to overhype where things are…There are still legitimate concerns by physicians about the evidence for which apps are good."
What we do now have is a starting point from which to build such evidence. Promising a peer-reviewed study in future, One Drop CEO, Jeff Dachis says the data he has so far shows the app makes users more engaged in their health care and more likely to stick to medication schedules
The allure remains strong. Solutions like Apple's CareKit and ResearchKit will inevitably save lives and empower better access to medical care by some currently unable to access or afford such support. Hopefully.
The caveat to all this technological singularity is that medical solutions like these can be seen as a stalking horse from which to manufacture consent and acceptance of all manner of connected devices, from smart cities to smart cars and beyond. And for each of these implementations the notion of digital privacy remains unresolved and undefined , despite Apple's attempt to protect it.
Things are looking a little uncertain for fans of Nintendo's console games and hardware. That's been the case for a few years now with the rocky run of the Wii U, but Wednesday's announcements hit pretty hard: Nintendo's next console, codenamed the NX, will be released in March 2017, and The Legend of Zelda for Wii U will be delayed to launch then on both systems. And that leaves potentially little new for Wii U owners to play later this year.
Nintendo's next two mobile games will be based on the Fire Emblem and Animal Crossing franchises, respectively, both of which have spanned many years and entries on its own hardware—and both will be out this fall. We don't have a lot more details than that right now, but given each series' legacy, we have a sense of how they could translate to the iPhone. So here's what we expect.
The Fire Emblem series stretches all the way back to 1990 and spans numerous entries—many of them handheld—although we didn't see any in the States until 2003. Fire Emblem is a tactical role-playing game series wherein you'll control units on a grid-based battlefield, not unlike iPhone favorites The Banner Saga and Final Fantasy Tactics. Of course, both of those games started on other platforms before being translated to touch.
Here is the critically-acclaimed Fire Emblem Fates from Nintendo 3DS. If anything, higher-resolution iOS device screens should improve the presentation.
What's especially distinctive about Fire Emblem is just how hardcore of a series it is: They're long, sprawling adventures, and if a character dies in battle under classic settings, he or she remains dead for the rest of the game. Also, the most recent Fire Emblem Fates released for Nintendo 3DS earlier this year spans multiple games, letting you view the struggle from the perspective of multiple factions. 
In other words, it's huge and engrossing, which usually isn't what we expect from mobile games. So it's no surprise to hear that Nintendo plans to streamline the experience for iPhone and make the game seem a lot less intimidating to newcomers. "While making it more accessible in comparison to the Fire Emblem games for Nintendo's dedicated gaming systems, Nintendo aims to offer the great value of a role-playing strategy game," reads the awkward press release statement. 
Fire Emblem games are revered for their storytelling and personal attachment to characters—hopefully that holds up in the move to the App Store.
Hopefully Nintendo can pull it off, as many Fire Emblem fans are no doubt worried about their under-the-radar, role-playing favorite becoming diluted by freemium tactics and in-app spending prompts. 
Animal Crossing, on the other hand, is a much more obvious fit for a mobile release: It's a game about cute avatars and creatures mingling in a cartoonish village, and it has social connections with online players. In some ways, it's the game that we hoped Miitomo would more strongly replicate, as the ability to leave your little house and control your Mii avatar would've given Nintendo's first iPhone app much more depth.
These screens of Animal Crossing: New Leaf on 3DS show the kind of larger game experience we wish Miitomo better emulated.
Although Nintendo says that it's a "pure game application" like Fire Emblem, it will also connect to unspecified versions of Animal Crossing available for Nintendo's own systems. "Nintendo will design the latter game so that it will be connected with the world of Animal Crossing for dedicated gaming systems," says the press release. "By playing both Animal Crossing games, users will find increased enjoyment." 
The last core Animal Crossing game, New Leaf, released for Nintendo 3DS in 2013, although spinoffs Animal Crossing: Happy Home Designer for 3DS and Animal Crossing: Amiibo Festival for Wii U both released late last year. It's likely that the newer games would offer that cross-compatibility via updates, unless Nintendo has even newer games in the pipeline. 
We wouldn't be surprised to see the iPhone game take after last year's Animal Crossing: Happy Home Designer on 3DS—or at least link up to it.
What about the players who don't have a Nintendo platform and don't plan to play Animal Crossing on them? We imagine that's the bulk of people who would download the iPhone game, so we hope Nintendo really does plan to make it a full-fledged, standalone experience. 
The social interactions are ripe for a smartphone game, and Animal Crossing is so adorable and appealing that we could see ourselves logging in throughout the day to chat with friends and enhance our homes and villages. That's if it's done right on iPhone, of course, and we certainly hope that's the case for both Animal Crossing and Fire Emblem. In fact, we wouldn't be surprised to see both tie into Miitomo, using Nintendo's social app as a hub for building connections in the games.
Neither Fire Emblem or Animal Crossing has quite the mainstream profile of Super Mario or The Legend of Zelda, but both are extremely well-regarded franchises that have produced some of the best games on the Nintendo DS and 3DS. Hopefully that makes them both an ideal fit for the iPhone, as well.
Snapchat is bringing user location to the forefront of its social media experience. Today location is a defining characteristic of Snapchat, and the company continues to develop new features that make otherwise mundane longitudes and latitudes meaningful.
The effective use of location data has proven difficult for the social giants, and the market is rife with unmet opportunity around user location. Nine out of 10 smartphone owners enable location services on their devices, according to eMarketer and data from the Pew Research Center , but a recent Skyhook Wireless survey found that only 38 percent of respondents grant social networking apps access to that information.
Snapchat's unique approach to location already earned the company legions of geo-fanatics, thanks to its quirky l ocation-based filters that augment images or video , as well as it "live stories," which are only available within specific regions or at certain venues. Snapchat also hopes to use location data to create on-demand geofilters so it can sell them to businesses that want to market events, products or specific locales. 
Snapchat's use of location is notable because it takes a refreshingly different approach to the feature, which has become somewhat stale, boring and under developed in other similar social apps. Facebook, Google and Twitter have largely shifted location to the background of their social apps and activities, but Snapchat elevates the importance of place and puts it front and center in the user experience.
For example, Snapchat has "gamed" location around human behavior and capitalized on it through a "more private network where space isn't precious, but rather fleeting," says Cameron Friedlander, marketing technology strategy lead at Kimberly-Clark , a consumer packaged goods conglomerate. "Quick non-linear storytelling is inherent to the [Snapchat] platform and location is a natural part of that — connecting people to their environment and others to tell their stories. " 
Location-data has been available to marketers in social apps for many years, including data collected via geo-fencing on Twitter. Facebook also offers targeted ads based on users' cities, states and zip codes. However, Snapchat presents marketers with a new and creative means to customize their messages using location, according to Stephen Golub, vice president of accounts at DXagency , an "engagement agency" that focuses on the entertainment industry. For example, when people in Hoboken, N. J., open the Snapchat app they see a completely different set of geofilters and curated content than users in Los Angeles, he says. And while brands can also target Facebook users with location-specific content, Snapchat lets them sponsor new sets of filters and functionality that may only be available for 24 hours, according to Golub. 
"Snapchat is the only social network that is customizing their platform's functionality to users' locations," Golub says. "Snapchat has taken [location] to a new, more organic level by changing the platform's functionality for users based on location and seamlessly integrating brands. " 
Marketing is no longer just about getting the right message to the right person at the right time, according to Rebecca Lieb , an independent industry analyst and advisor. "Mobile's pervasiveness means 'right place' needs to be added to the mix," she says. "Marketing is enormously local and site specific. " 
The established marketing technology ecosystem is ready to implement this extra layer of contextual data, but marketers need to change their processes to create relevant customer messages using location, according to Friedlander. "It involves a complete shift in distribution strategies, content creation and understanding data within the creative process," he says.
"Geo-filters provide a method for the Snapchat audience to co-create with a brand," says Forrester analyst Erna Alfred Liousas. "It is another way for audiences to express themselves and another input to marketer insights. These location-based capabilities allow marketers to test across different markets" and personalize messages to create deeper experiences between brand and consumer, she says.
"Location-based advertising on social media has not been a total failure," but adoption has been stunted due to a disconnect in the ways marketers use location data and social companies' business models, according to Golub. Snapchat wants to reinvigorate the market for location-based ads by leading brands away from the traditional, restrictive strategies of its peers in social.
"Location-based marketing is pervasive, but the traditional model of marketing can't support it," Friedlander says. "Snapchat may be redefining how we communicate moving forward, and they should force brands to rethink how they advertise, rather than looking for ways to sneak in traditional advertising that we all ignore. " 
These points of differentiation also empower Snapchat to make an impact across the full spectrum of social media, including video and ephemeral, or "disappearing," messages, according to Friedlander. "The evolutions of communications or social media will be in the objects we interact with," he says. "It won't solely exist in some nebulous virtual space — it will be connected to locations, things and objects to give it more meaning. "
Pop quiz. It's Black Friday, one of the year's biggest shopping days. Your company sells a product online that would make a great holiday gift. So you, (a) offer a juicy one-day discount; (b) ignore the day completely and do business as usual; or (c) charge customers $5 and give them absolutely nothing in return.
If you want to receive lots of social media buzz and even increase brand loyalty, the answer, surprisingly, is (c). Selling "nothing for something" is exactly what Cards Against Humanity, a company that sells party games "for horrible people," did on Black Friday 2015. The results of this upstart company's bold move, and those of some better-known brands, on social media just might surprise you.
Domino's really wants to make it easy to order pizza. Beginning in May 2015, the company let customers request delivery of their favorite pizza by tweeting a pizza emoji to the @Dominos Twitter account , or by using the hashtag #EasyOrder. The tweet-based order system earned Domino's media coverage from the likes of USA Today , Forbes , and Good Morning America , not to mention a Titanium Grand Prix award at Cannes.
Domino's "is constantly cooking up new ways to reach consumers digitally," according to Lindsay Beltzer, manager of marketing communications at Tenet Partners. And it's working: more than 50 percent of Domino's orders come from digital channels today. The success of Domino's mobile and social efforts shows how brands today need "a completely different way of thinking about the customer's journey," Beltzer says.
In February 2016, Taco Bell announced its "first-ever, blind pre-order" of a new, undisclosed menu item. Fans could order the mystery item online and pick it up between 2 p.m. and 4 p.m. at their local shop on Feb. 6.
The cross-channel marketing strategy, which utilized Twitter, Snapchat and Super Bowl TV ads, "created pent-up desire" for a new menu addition, according to Beltzer. (The secret item, the "Quesalupa," was revealed during the Super Bowl.) The campaign also tapped into Taco Bell's most enthusiastic customer base and successfully integrated social media and TV promotions.
It's an example of how to create excitement among brand influencers by giving them early or exclusive access to new products or services, Beltzer says.
German supermarket chain Edeka released a touching Christmas-themed video ad in which an elderly man is alone at Christmas because his grown children are too busy to visit. The #HeimKommen ad, which ends on a happy note, touched upon food, family and the true meaning of the holidays, while shining a light on the unfortunate loneliness some older people experience.
The video was the most viewed Christmas ad on YouTube, racking up 33.5 million views within a week, according to Socialbakers. Two weeks later, the video had scored 331,000 likes, 20 million views and 579,000 shares on Facebook, according to Oren Greenberg, founder of digital marketing consultancy Kurve. The campaign's success demonstrates how brands can effectively leverage holidays to touch audiences in meaningful ways, he says.
Another holiday 2015 video that went viral came from skin care company Nivea. The "Second Skin Project" video featured a mother and her adult son who couldn't spend Christmas together, because one lived in Spain and the other in Paraguay. Using VR goggles and a fabric that supposedly simulated human skin, mother and son were reunited.
Spoiler alert: At the video's conclusion, viewers learn the Second Skin project isn't real. However, the video makes the point that while technology can bring people closer, it can also cause them to lose human contact. By using "the right tone" and a "non-sales-y approach," the video received more than 150,000 YouTube views and generated positive social media buzz for Nivea, says Kurve's Greenberg.
Can you turn a briefcase into a Hollywood star? More importantly, should you attempt B2B marketing on Snapchat? Absolutely — at least if you do it as well as the successful #BallotBriefcase campaign from PricewaterhouseCoopers.
Auditing firm PwC has managed Oscar balloting for 82 years. For the 2016 awards ceremony, the company sought "to create a modern and savvy campaign" aimed at millennials by using Snapchat "to generate buzz internally and increase external visibility around the firm's involvement with the Academy Awards," according to the company. In its first two weeks, PwC's Snap Story on Snapchat jumped to over 700 views. Within three weeks, the campaign received 1,062 related tweets on Twitter and 406 Instagram mentions, PwC says. It also won a Shorty Award in the B2B category.
Upstart razor company Dollar Shave Club (DSC) used its typical wise-guy humor to boost its social media presence in a cross-channel campaign that won a 2016 Shorty Award in the Retail & E-Commerce category.
The #RazorBurn campaign poked fun at established razor companies that claim their blades are so high quality "you can use them for a month," according to DSC. The campaign featured images of old, worn-out, "gross" razors with humorous captions, such as "Your razor's so old it eats dinner at 4:30. "
The campaign resulted in a 24 percent lift in overall social media mentions for the company, social followers increased by 6 percent, and it bumped DSC's Twitter engagement up 31 percent, according to the company.
On Black Friday 2015, when seemingly every business in the world tried to sell consumers something, Cards Against Humanity offered to sell absolutely nothing — for $5.
The party game "for horrible people" took its Web store offline the day after Thanksgiving. Instead of buying its game, people could give the company a fiver and receive zero in return. Cards Against Humanity didn't even say what it planned to do with the funds.
The stunt received major media coverage, and the company took in $71,145, which it distributed to its employees. The move was talked about on Twitter, Facebook and other outlets, and it's a good example of how companies can develop strong brand voices and delight target audiences in unpredictable ways, according to Christine Rochelle, director of digital marketing at lotus823.
In April 2016, Burberry became the first luxury brand to run a native Snapchat-Discover-channel ad, according to Digiday. The 24-hour campaign promoted the company's new Mr. Burberry fragrance, and it featured exclusive video content, including a stylized and sexy promotional short from noted director Steve McQueen. As of this writing, McQueen's "Mr. Burberry" film received nearly 300,000 views on YouTube.
"Snapchat makes everything urgent, yet fleeting, much like the lovers in Burberry's campaign," says Lily Croll, strategy director with Wire Stone. "Marketers feel pressured to extend the lifetime for every piece of content, but by making some pieces exclusive to a window in time, brands are able to elevate the value of their content. "
20th Century Fox went all-out for its "Deadpool" film promotion, according to Wire Stone's Croll. The irreverent campaign "wove the titular character's voice and humor into a bombardment of marketing tactics," she says. "Everything was leveraged from email to TV appearances, billboards to custom emojis, a Fandango takeover — all accompanied by and interwoven with a constant social media backbone. Growing excitement between the @deadpoolmovie  Twitter handle, celebrity fans and lead actor Ryan Reynolds blurred the lines between promotion and fandom. "
The first "Deadpool" movie tweet hit the Web in March 2015, nearly a year before the film's release, and it since earned more than 55,000 retweets and 52,000 likes. The movie's Twitter handle has nearly 450,000 followers. The campaign "smartly used Reynolds' genuine Deadpool fandom to elevate (not alienate) diehard fans," Croll says.
The 127 Corridor Sale , known as "the world's largest yard sale," happens during a four-day weekend every August along Highway 127, which stretches more than 690 miles from Michigan to Alabama.
Last summer, Krylon, a spray-paint company, sent "DIY experts" to buy 127 "worthless" items along the route and transform them into something desirable, according to the company. After the yard sale ended, Krylon listed all of its transformed items for sale online, becoming the first brand to use Pinterest's buyable pin feature. All of the proceeds (roughly $2,000) went to charity.
As a result, Krylon's Pinterest following increased by 4,400 percent, and the company estimates it gained $2.7 million in earned media on a $200,000 budget. The campaign also won a 2016 Shorty Award in the Pinterest, Home & Décor category.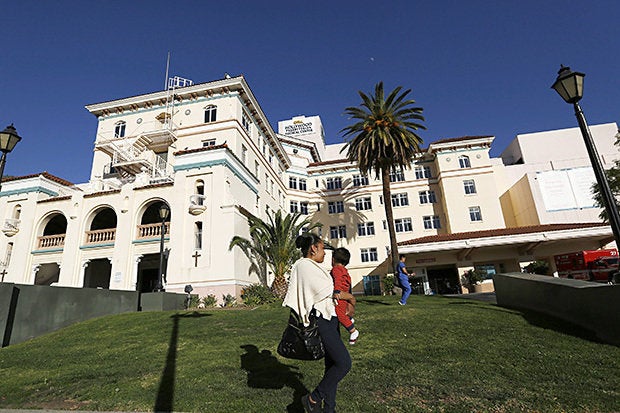 Ransomware has become a major threat to the U. S. healthcare industry this year. The high-profile attacks that involved Hollywood Presbyterian Hospital in Los Angeles, MedStar Health in Washington, D. C., and other healthcare systems are just the tip of the iceberg. Over half of hospitals surveyed recently by HIMSS Analytics and Healthcare IT News said they had been hit by ransomware attacks in the past year. Another 25 percent were unsure whether such attacks had occurred. 
It's not clear how many hospitals have paid ransoms to cyber-criminals to unencrypt their data and/or unlock their systems. Hollywood Presbyterian announced it had paid $17,000 to get its data back after being unable to use its EHR for 10 days. Methodist Hospital in Henderson, Ky., also reportedly paid $17,000. MedStar's systems were at least partly down for nearly a week, but the organization didn't say whether it had paid a ransom. 
Asked whether they'd fork over the ransom payment if hackers had encrypted their hospital's patient data, about half of the healthcare executives in the HIMSS Analytics survey said they wouldn't. Forty-four percent said they were unsure, and just 5 percent said they would pay. 
But experts say that the exponential growth of ransomware attacks indicates that some victims are yielding to the hackers' demands. "The increase is related to the fact that attacks are successful because organizations are willing to pay. They will continue to rise as long as that continues to be the case," says Nathan Gibson, director of IT operations/privacy officer for WVMI Quality Insights, based in Charleston, West Virginia. 
Another reason for the jump in ransomware incidents this year is that publicity about the attacks and hospitals' vulnerability to them "has emboldened the bad guys," says Mac McMillan, CEO of CynergisTek, an Austin, Texas-based IT security firm. In addition, he says, "There's a very low risk of these people getting caught," and there's a potentially big payoff. 
McMillan agrees that $17,000 isn't a huge sum for a hospital or healthcare system to pay to regain access to its data and to protect its patients and its reputation. "But the more you pay, the more it incents the hackers to do it," he notes. "And the last thing you want to do is incent their behavior." Also, Gibson observes, there's no guarantee organizations will get their data back if they pay the ransom. 
On the other hand, McMillan points out, "It's easy to say, 'We don't pay criminals,' if you're not the one who's locked out of your system or doesn't have access to data. At the end of the day, you want to try hard not to pay that ransom. And the best way to do that is to be prepared to deal with the incident and to recover quickly." 
There are two basic forms of ransomware. One type prevents users from logging into the system, and the other encrypts the data; some attacks involve both kinds of malware. 
McMillan says the crypto-ware version is the more dangerous of the two. "If a hospital is attacked by malware that locks the system up, it can survive that if it has good recovery procedures and an alternate site that IT people can use to reconstitute the environment. But once your data is encrypted and you no longer have access to your data, and if you don't have the ability to recover quickly and reconstitute and provide your data from a backup, it's very complicated to recover from that." 
Data backups are the key to surviving ransomware attacks. But some hospitals and physician practices don't back up their data at all. This lack of security awareness puzzles McMillan. "It's possible is that security is still not seen as a critical business function" in those organizations, he suggests. 
Even if a hospital or a physician group does back up its data, it might do so only on a nightly basis. So, if a ransomware attack occurs and the organization uses its data backup to continue operations, the database will be missing everything that has been entered into the system since the previous evening, notes Gibson. That's much better than nothing, but it will still send clinicians scrambling. 
Many hospitals do near-real-time backups of data on mirrored servers. In case one server goes down, the other can take up the slack. "But if you have near real time backups, those backups will be vulnerable to attacks, because they're online and available [to malware] on the network," Gibson points out. 
McMillan agrees that this poses a challenge. "You want to make sure you have good access controls and good separation between those two systems so that if malware breaks out in the first system, you can sever the connection between that and the backup very quickly," he says. 
Both experts concur that adding a second backup system could help organizations recover in case of a ransomware attack. Gibson suggests using a backup system that is offline most of the time and backs up the main system "every so often." He'd also segment the redundant server to allow security controls to ferret out "malicious activities that can affect the backup."
McMillan observes, "Cloud backup can be advantageous, because often, cloud vendors will back up data in multiple locations. And as soon as you know that something has been infected, you can sever that and make sure not all your backups are infected at the same time. Also, cloud vendors have good malware detectors and filters, so even if it doesn't get caught in your environment, they may catch it before it infects the backup." 
However, Gibson counters, many healthcare organizations are still wary of placing sensitive patient data in the cloud. One alternative, he says, is to segment online backup in a separate non-cloud system that uses a protocol that the malware is not trying to utilize. 
"A lot of ransomware is looking for network shares and directly accessible systems," he says. "If you have a backup that's using a different protocol, the malware might not be able to reach that." 
Healthcare organizations can also protect themselves by using advanced malware detectors that quickly tip off security personnel when an intrusion occurs. Older antivirus software, McMillan notes, searches for malware with known signatures; but the newer forms of malware, including ransomware, lack those signatures. So the advanced detector searches for anomalies rather than just signatures. 
"It can segregate that attachment or email or other delivery mechanism and put it in a quarantined area where it can be inspected," he notes. "Most advanced detectors will block the unknown piece of code at the perimeter and send it to the cloud for analysis. If it's harmless, it'll send it back and let it through." 
Gibson agrees that every organization should have a "gateway server that filters email and Internet traffic." The only problem with opening up attachments in a safe area to search for malware is that, in some cases, the ransomware is not executed until it contacts the server that sent it. So it might sit there and do nothing until an organization allows it into its network. 
To protect against ransomware and other kinds of malware, says Gibson, every healthcare organization should assess its security vulnerabilities. "It's important to have a security risk assessment and instant response plan to combat these types of threats," he says. "HIPAA requires a risk analysis, so many of these controls and defenses should already be in place. Then it's just a matter of continuing your security risk assessments on a continuous basis to meet new threats and enhance your security controls."
It's been five years since I bought a then-brand-new iPad 2, and—unsurprisingly—the machine I bought back then now shows every bit of its age: There are cracks in the bezel, scratches on the back, and the 30-pin syncing/charging cable that it came with has some bare stretches of wire that need some electrical tape, probably sooner than later.
Yeah, it might make sense to replace it, trade it in, and flat-out retire it—considering how many iPad models Apple has in its stores today. However, this aging tablet remains one of the most-used pieces of electronic hardware in my household.
My son plays his Minecraft games and watches Netflix Kids when we need him out of our hair. When we're in the mood for music, we plug it into our stereo and stream the tunes, often from Amazon Prime's service. And in a pinch, it still serves as a handy e-reader and document tool, good for catching up on books and signing PDFs. I even regularly use it for my work assignments.
Our iPad 2—a basic, 16 GB Wi-Fi-only version, purchased new for $500 in spring 2011 —has proven so useful for so long, that I've often wondered if Apple didn't essentially achieve perfection with its 2nd-generation tablet. Every iteration of the iPad since then has essentially been an update—newer, faster electronics—or a variation in size. But we haven't had the need to buy another full-sized iPad, since our old reliable is still chugging along just fine.
As it turns out, we're not the only family getting good use out of our iPad 2. As recently as November, analytics firm Localytics reported that the 2nd-generation iPad was still—four-and-a-half years after its launch—the most-adopted model of Apple's tablet lineup, commanding 20 percent of the market.
Why has it proven so durable? It's probably a combination of the way it was built and the way we've used it. Here's a closer look:
Remember how sturdy this thing was?
We've had a few cases for our iPad 2 over the years, including a Bluetooth keyboard case, but mostly it's sat around without protection. Wise? Probably not: Our son was two years old when we purchased the tablet, and he adored it. I can't count the number of times I watched horrified as my then-toddler grabbed the machine, only to immediately drop it, hard, on the floor. I kept expecting to pick it up with a spider-webbed touchscreen, but often found only minor damage. When cracks started appearing in the bezel, it seemed like it might be time to retire the iPad 2.
We bought an iPad mini, then kept on using our iPad 2.
Maybe we're just lucky, but our iPad 2 has taken a lickin' and kept on tickin', and I'm not convinced that an Air would have survived this kind of stress. Given its widespread use, that's probably the case for other households as well—you can't use a tablet you've destroyed, after all.
That's changed as games have been built to higher standards. Take NBA 2K16 , please: It gobbles up 3.28GB of storage, and the makers explicitly say it's not compatible with the iPad 2. Same for other high-end games. OK. So we don't use it for NBA games anymore, but there are still plenty of apps—and even a few games, as my son's Minecraft addiction attests—that still accommodate what the iPad 2 can give.
We've had to retire some games, but not Minecraft.
Now: The iPad 2, if it was "perfect" when it was created, no longer merits that adjective. Aside from the games and missing OS features, it also runs a tiny bit slower than it used to —and slower, of course, than more contemporary machines.
But it's still pretty useful, clearly.
That's not necessarily great for Apple, which has seen tablet sales level off after the early explosion of growth —and even experienced a decline in sales this quarter, as revealed in Tuesday's quarterly earnings call. The Localytics numbers suggest the company's problem isn't that people have moved on from the tablet, but that they've simply found no need to move on to a newer tablet in recent years. If the choice is between spending $400 on an iPad Air 2 or waiting out another year with a perfectly-usable iPad 2 that was paid for years ago, lots of frugal families will err on the side of waiting.
If you think about it, the computer you use the most during the day is your smartphone. But you still probably have a Mac, PC, or maybe even a Chromebook that does the heavy lifting when it comes to tasks like documents, spreadsheet, image editing, and email.
This makes it all the more annoying when you have to stop what you're doing to pick up your phone, whether it's to answer a text or transfer over a file. Especially since those who live in the Apple ecosystem have Continuity , which allows you to sync iMessages, open a web link with one click, and take phone calls with a paired iPhone and Mac.
No such tool from Google exists. However, there are others that might help you leave that phone on the desk more often. Which tools is best for you depends on what you're after, and how much you're willing to pay. But there's a decent spread on the table, and you may want to sample each one before you decide on a full helping.
If you want to deeply tie your phone to your computer, then Pushbullet is the most complete alternative. That's because it does far more than just replicate notifications: you can share links and files among devices, take action on messages, and even keep tabs on topics that interest you.
Pushbullet offers access to your file system among other different tricks.
Though the two most useful features, universal copy/paste and "priority" customer support, will cost you $5 per month or $40 per year. They work well and can certainly keep you from the need to pick up your phone all the time. The cost may be sensible enough, but Pushbullet stumbled a bit when rolling these out because it took some features that were previously fee and moved them to a paid tier. Goodwill is hard to earn, and the company has tried to win it back after acknowledging the missteps.
That aside, I find Pushbullet to be the top option if you want maximum control over what your phone can do. The file exchange is especially helpful as you can navigate Android's file system and dig out something that may have been buried. There's also a dedicated desktop app for Windows and a Chrome extension (which I prefer as part of my suite of lightweight tools) to keep you connected.
A quick reply method lets you fire off a message with Pushbullet.
If you don't need the extra features, the free level might be enough. Or you could try it out for $5 for one month to see if it's necessary for you. To me the only drawback to Pushbullet is a lot of notifications and ability to reply to messages duplicates some of what I already use: Gmail, Facebook Messenger, Hangouts, and other services already push out through Chrome, and clicking on the notification takes you to the right app. But for now the extras are worth it for me, and they might be right for you if you want a deeper hook into your phone.
Another service that I've used off and on in the past and got to know again for this piece is AirDroid. It's another one I like, particularly in how well you can glance at a notification and keep going or take more control over some specific functions on your device. AirDroid also treats your phone more like a PC, with full visibility over the file system and the ability to delete apps, take a screenshot, ping its location, and perform other remote work.
AirDroid makes your Android device feel like a computer with access to just about any file you might need.
You have to agree to grant these permissions with the new model in Marshmallow, but once you do that you're well on your way. Unlimited file transfer, multiple device support, folder transfer, and other tricks are all part of the $20 a year package.
The interface could use some work, particularly a few of the iOS-inspired icons. But if you want a tool that can perform several specific phone functions, you may be tempted by AirDroid.
If all you're looking for is synced message conversations, and you're ok with changing your number, then you may want to go with Google Voice
The service has been around a while, and operates under the concept that you can use one phone number for all your calls and messaging across multiple devices. The service lives in Hangouts, which at times is on the buggy side.
Hangouts lets you make, take calls and send messages.
But this offers you a way to give out a separate number for work or for those you don't quite trust yet with your personal number. And you're able to text and call right from the desktop, which can be a great time saver.
If there's a caveat here, it's that the future of Google Voice is a little murky. If you try out Project Fi, for example, you either have to use your Google Voice number or surrender it to the abyss. Google may be angling to kill off Voice as a standalone service and move it over to Fi, but it's hard to tell for now. 
If it's just messaging you're after, then you may find MightyText to be the right solution. It's lightweight and lives in the browser, but it offers what you might have missed if you switched over to Android from the iPhone: the ability to write and respond to text messages from the desktop.
Fire off a new SMS or MMS message with MightyText.
There's a free tier, though it's rather limited. It won't sync up all your existing messages and there are some nuisances in the form of ads that live in the web app. Though if you go for the pro option ($40 per year) you get quite a bit extra.
My favorite feature (available in the free tier) is the ability to send a link right to your phone. Yes, Chrome syncs up your tabs but it's a bit buried inside the browser. This sends along a push message and it's right there. 
The MightyText Chrome extension puts new messages and an ability to send a web link right in your browser.
While good sevice is certainly worth paying for, $40 a year for mirrored texting feels a bit hard to swallow, especially when you consider you get this type of capability for free with Google Voice or iMessage.
The service has been around for many years, and it's very reliable. It's just a matter if you want another paid service in your life.
While many of these service offer file transfer to some degree, I still think you're better off going with your preferred cloud service. I usually recommend that people stick with what makes sense for their workflow: if you're all in with Google services, use Drive (the new selective folder sync is especially useful). If you want the absolutely fastest and most reliable syncing, then go with Dropbox, though you'll probably want the $100 pear year 1TB plan. Office 365 user? Take advantage of your included 1TB of OneDrive.
A progress indicator bar now will tell you how close your files are to being uploaded.
All services have solid Android apps that make it quick and easy to send over files. One quirk if you use Google Photos is that they show up in a series of folders organized by sequential order: you have to go to the web or Android app to get all the facial-recognition magic. 
A final word of hope comes from an unlikely source: Microsoft. The company showed off at its Build developer conference how a future Windows 10 update will mirror much of your phone's notifications. If this turns out well, it could offer a free solution, provided you're using Windows 10 instead of Mac or Chrome OS.
Google could certainly do some more in this space, with deeper ties between Android and Chrome a logical place to go. It would seem the ability is there to mirror Android notifications on Chrome and to more actively highlight features like Chrome tabs and draft emails. But for now you have some good choices which ought to give you the freedom to just leave the darn phone alone that much longer.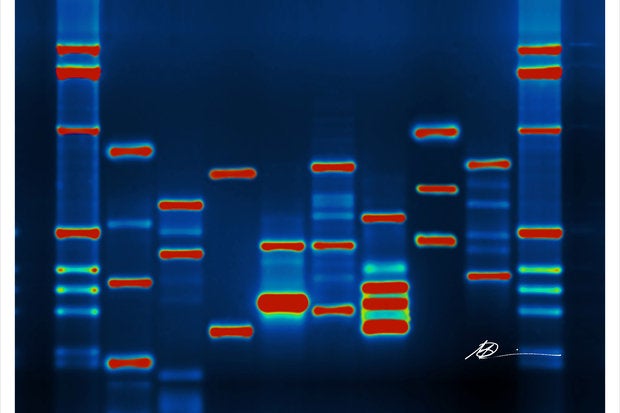 Microsoft has partnered with a San Francisco-based company to encode information on synthetic DNA to test its potential as a new medium for data storage.
Twist Bioscience will provide Microsoft with 10 million DNA strands for the purpose of encoding digital data. Microsoft will use the DNA strands to try to figure out how the same molecules that make up the human genetic code can be used to encode digital information.
While a commercial product is still years away, initial tests have shown that it's possible to encode and recover 100 percent of digital data from synthetic DNA, said Doug Carmean, a Microsoft partner architect, in a statement.
Using DNA could allow massive amounts of data to be stored in a tiny physical footprint. Twist claims a gram of DNA could store almost a trillion gigabytes of data.
It remains to be seen what the results of the collaboration will be, but it's a further step towards making DNA-based computers a practical reality.
ServiceNow is one of the rare cloud companies to have reached the $1 billion annual revenue milestone – a success story built on delivering next-generation IT service management capabilities. Now, the Santa Clara, Calif., company is aiming far beyond IT shops and wants to change how virtually every other corporate department does business.
In this interview with IDG U. S. Chief Content Officer John Gallant, ServiceNow Chief Strategy Officer Dave Wright explains how the company's platform and common data source can streamline and even automate most corporate workflows – taking email out of the equation, improving service and helping organizations understand the true costs and inefficiencies of their current operations.
To continue reading this article register now
Learn More   Existing Users Sign In
If you've begun limiting your Netflix viewing because your home is one of the minority of users laboring under a Comcast data cap, good news: Comcast said late Tuesday that it has raised the cap to a terabyte's worth of data per month.
The bad news? You can't help but think that Comcast will soon be extending data caps nationwide.
In a blog post , Comcast said that the company had "experimented with offers, listened to feedback, and learned a lot. " In 2012, Comcast ditched its 250GB/month data cap. Since then, though, it launched trials in Florida and elsewhere imposing a 300GB/month cap -- then charged  $30 per month extra to eliminate it. Raising the cap, Comcast said, was in response to customer demand.
"As the world changes and the Internet evolves, so do we," Marcien Jenckes, executive vice president of consumer services at Comcast Cable, said in a blog post. "That's why we are making a major change to our Internet data trials and moving to a terabyte data plan in all of our trial markets. " 
Most customers consume 60GB of data per month, Comcast said. What Comcast called "super users," who go beyond that limit, can still download 700 hours of HD video per month or 60,000 high-res photos That amount will drop considerably if 4K video is factored in, to about 143 hours at 7GB/hour, as measured by CordCuttersNews. (That's about 4.7 hours of 4K video per day, by CCN's bandwidth estimates.) If you're a Comcast customer, you can check your data usage on its website.
But god help you if you go beyond that limit: Comcast will charge you an additional $50 per month for unlimited data, or a $10 charge for each additional 50GB chunk of data. 
Comcast wouldn't confirm whether it will extend the terabyte data cap nationwide. Its blog post implies that those caps are coming, however. "We're currently evaluating our plans to roll this out in other markets, we'll keep listening -- and we'll be open to making further changes in the future to deliver the best high-speed data service to our customers," Jenckes wrote.
If Comcast does impose a nationwide data cap, however, it would potentially be at odds with the conditions imposed by the FCC on Charter's $55 billion  acquisition  of Time Warner Cable and Bright House Networks, which contains a key provision: Charter is forbidden to impose data caps for seven years. Neil Smit, the president and chief executive officer of Comcast Cable, declined to comment  directly.
Smit did imply, though, that he expects your cable bill to continue rising. "I think there's pricing opportunity going forward as we continue to add value," Smit said.
Comcast reported first-quarter earnings on Wednesday, and the company's financials reveal just how critical high-speed Internet services are for the company. Comcast's Cable Communications business contributed $12.2 billion, or 65 percent of the $18.8 billion the company recorded for the quarter. Of that amount, $3.3 billion -- or 18 percent overall -- flows directly from broadband subscriptions. For some perspective, consider that all of NBCUniversal -- including NBC, the Universal Studios film studio, and its related theme parks, totaled $6.2 billion in revenue.
Comcast said it is also working hard to ensure that its customers have access to high-speed broadband. Currently, 77 percent of Comcast's residential customers receive speeds of 50Mbps or greater, the company said. Smit also told analysts that the company continues to "monitor" 5G, which competitors like Verizon see as a last-mile, fixed antenna alternative to cable broadband.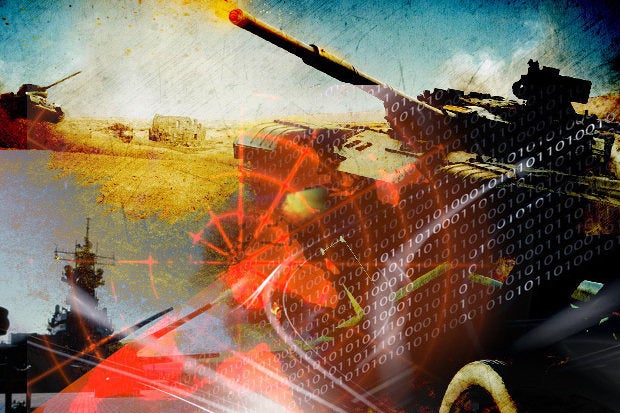 Cyberwar against ISIS could bring into play tools and tactics that corporate security pros face every day, only this time they will be used as part of a larger objective than criminal profit.
The goals of the offensive are to disrupt communications within ISIS and between the group and potential recruits, according to a story in the New York Times .
To meet those goals, U. S. Cyber Command could use such means as DDoS and man-in-the-middle attacks, banking Trojans, and even ransomware-type attacks that irreversibly encrypt machines (but skip the ransom), experts say.
Knocking out communications ahead of ground attacks is standard military protocol and it used to be done using air attacks against communication centers, says James Barnett, a retired U. S. admiral who heads the cybersecurity practice at Washington law firm Venable LLP.
"That's just part of the preparation of the battlefield," he says. Now it is possible to accomplish the same goal with cyberattacks against command and control centers, he says.
ISIS has assets with which it buys armaments and pays troops, and it tries to sell oil to raise cash. Using cyberattacks to disrupt money transfers can deny the group some of its military resources, he says.
Cyber weapons could be embedded in command and control networks to gather intelligence or take them down. "Are we that good yet? " he says. "I don't know. "
ISIS also holds territory that includes cities and towns, so attacks could be made against the control systems that run water and power supplies, he says.
Oren Falkowitz
The point of employing any kind of military weapon -- physical or virtual -- is to have an impact against the enemy, says Oren Falkowitz, a former NSA analyst who worked in Cyber Command, so cyber tactics will be carefully considered.
Attacks could conceivably include malware that infects machines and encrypts them, rendering them useless. But the effect of that wouldn't be severe enough, he says. "The U. S. government isn't in the business of just ruining people's machines," he says.
Rather cyber warfare would be executed in concert with other offensive operations on land, the sea and by air, he says, helping to achieve an overall victory. Done in isolation DoS attacks and corrupting individual machines are "ankle-biting tactics" that are merely annoying, but could be part of a larger scheme.
In any war, all weapons have to be brought to bear, but need to be matched to specific objectives, he says. For instance, cyber methods are already used by intelligence organizations to gather information, and the military could as well, but likely for different purposes such as to determining where to direct physical attacks. The objective is to gather enough intelligence to have an impact on the enemy, not just to own a vast amount of data about the enemy, he says.
Ed Cabrera
Of course Cyber Command has the resources to go far beyond what cybercriminal groups are capable of, which means the possibility of more complex, multi-layered attacks, says Ed Cabrera, vice president of cybersecurity strategy for Trend Micro.
As an example of this type of sophisticated attack - carried out by unknown actors - he points to the attack on a Ukrainian power grid last year. The attack started with phishing then incorporated BlackEnergy3, an updated version of a crimeware toolkit that has been around for years. In this case it was embedded in macros in a Word document.
Once there, attackers moved laterally in the power company business network and stole credentials that gave access to the grid-control network.
But the attack had more layers:
Cabrera says he has no knowledge of what cyber weapons the U. S. has in its arsenal, but given that this type of layered attack can be fashioned from known exploit tools, it's conceivable it could create similarly sophisticated attacks using newly devised methods. "They're only limited by their imaginations," he says.
For example, says Barnett, the 2009 Stuxnet attack against the Iranian nuclear program was created specifically to damage centrifuges used to refine nuclear material by attacking a specific type of industrial control gear. Stuxnet was a weapon that did physical damage to a specific target, and employed custom-made tools.
So far, ISIS hasn't shown itself to be much of a cyber threat, Barnett says. ISIS has made threats to use cyberwar but its efforts have amounted to cyber vandalism. He's certain the group will come up with more sophisticated attacks, but hasn't seen evidence that the group can take down an electric grid using cyberattacks, for instance.
U. S. officials talking openly about actually engaging in cyberwar is new, and that public commentary could be political, to assure U. S. citizens and allies that the U. S. is taking on ISIS every way it can. Or it may be to get in the heads of ISIS leaders to make them wonder whether their communications can be trusted or whether their data has been corrupted. "They may be toying with them a little bit," Barnett says.
Regardless, no one should have doubted that cyber tactics were being used, he says. "Cyber offense is critical to any type of military operation," he says. "It's inconceivable that we would not use it. It's conventional now. It's fully integrated now. "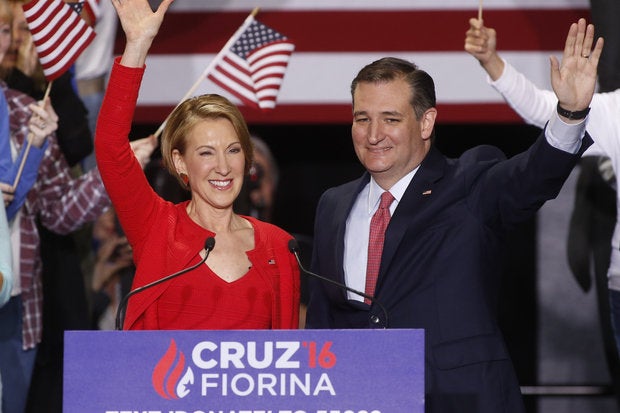 In 2013, Sen. Ted Cruz (R-Texas) emerged as one of the Senate's top H-1B visa supporters, and argued for a 500% H-1B visa cap increase. But during his bid for the Republican presidential nomination, Cruz had a conversion.
Cruz's presidential platform proposed a $110,000 minimum wage for visa workers, among other restrictions, as a way ending their use as low-cost labor. The move marked a complete turnabout on the H-1B issue.
Cruz's decision Wednesday to add former Hewlett-Packard CEO Carly Fiorina (and one-time GOP presidential candidate herself) as his running mate if he wins the nomination, may make his newly found H-1B beliefs a hard sell.
At HP, Fiorina was a prominent supporter of the offshore outsourcing model, said Ron Hira, an associate professor of public policy at Howard University, who wrote about Fiorina's approaches in his book, Outsourcing America .
"To pump up profits, she was an early adopter of the practice, which given HP's status as a leading Silicon Valley firm, pushed other firms to adopt offshoring," said Hira. "It set a precedent that technology firms would now pursue profits through offshoring and that meant that Wall Street would hound executives in other firms to do the same. "
As offshoring gained, Fiorina played a leading role in defending globalization.
To make her point, in 2004, Fiorina said: "There is no job that is America's God-given right anymore," reported the San Francisco Chronicle .
Last September, political talk show host Laura Ingraham asked Fiorina about that controversial quote; Fiorina said she stood by it. "We have to fight for every job," according to a recording posted by Ingraham.
When Ingraham brought up Disney's layoff of 200 to 300 IT employees last year, some of whom had to train their visa-hold replacements, Fiorina said "shame on them (Disney) -- we should never support that kind of policy. "
Donald Trump, the billionaire businessman who is leading the Republican presidential delegate count and appears to be on track to defeat Cruz for the nomination, has proposed curbing the use of the H-1B visa.
By teaming up with Fiorina, said John Miano, the founder of the Programmers Guild and co-author of a book about the H-1B visa with columnist Michelle Malkin, Sold Out , Cruz will lose the support of visa critics with Fiorina.
"The advantage Trump has had over Cruz is that Trump is perceived as being the one more likely to cast the money-changers out of the temple," said Miano.
The rumors say the devices are codenamed M1 and S1, or Marlin and Sailfish. Speculation also says there'll be some sort of VR focus to the devices. But if you were expecting blurry spy shots, you'll be disappointed. Both companies are keeping things close to their chests.
In IT Blogwatch , bloggers read the rumor runes. Your humble blogwatcher curated these bloggy bits for your entertainment.
You have been reading IT Blogwatch by Richi Jennings , who curates the best bloggy bits, finest forums, and weirdest websites… so you don't have to. Catch the key commentary from around the Web every morning. Hatemail may be directed to @RiCHi or itbw@richi.uk .
Opinions expressed may not represent those of Computerworld. Ask your doctor before reading. Your mileage may vary. E&OE.
The U. S. House of Representatives, in a rare unanimous vote, has approved a bill to strengthen privacy protections for email and other data stored in the cloud.
The Email Privacy Act would require law enforcement agencies to get court-ordered warrants to search email and other data stored with third parties for longer than six months. The House on Wednesday voted 419-0 to pass the legislation and send it to the Senate.
The bill, with 314 cosponsors in the House, would update a 30-year-old law called the Electronic Communications Privacy Act (ECPA). Some privacy advocates and tech companies have been pushing Congress to update ECPA since 2011.
A lot has changed since ECPA first passed, including user expectations of data privacy, supporters argued. Thirty years ago, few U. S. residents had email accounts, and data storage was "finite and expensive," said Representative Bob Goodlatte, a Virginia Republican.
"In 1986, mail was sent through the U. S. Postal Service, a search engine was called a library, tweets were the sounds made by birds in the trees, and clouds were found only in the sky," he said. "It was unheard of that a commercial product would allow users to send and receive communications around the world for free and store those communications for years. "
About 10 House members spoke in favor of the bill during floor debate. No one spoke against it. 
The passage of the bill is a "victory for all Americans who believe in the right to privacy," said Representative Jared Polis, a Colorado Democrat and main sponsor of the bill.
Under U. S. law, police need warrants to get their hands on paper files in a suspect's home or office and on electronic files stored on his computer or in the cloud for less than 180 days. But under ECPA, police agencies need only a subpoena, not reviewed by a judge, to demand files stored in the cloud or with other third-party providers for longer than 180 days.
The American Library Association and the Software and Information Industry Association (SIIA) both praised the house for passing the Email Privacy Act.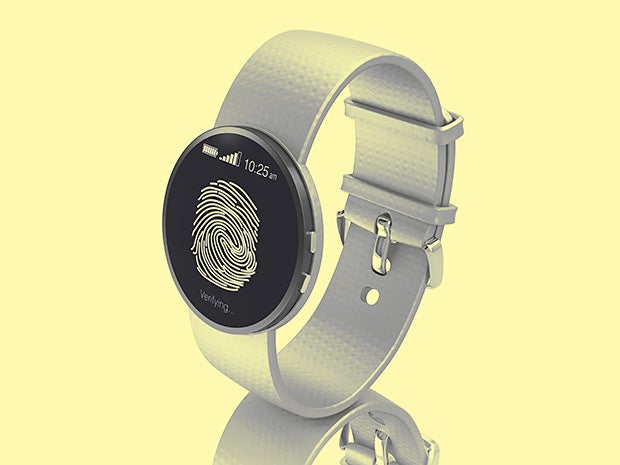 The IoT security battle is lost if you're uncertain that the person or thing on the other end of an online transaction is actually who or what it claims to be. Most IoT attacks occur when malicious actors are able to replace an authentic sensor with a compromised device, or when unauthorized remote access is gained and transmits a false signal to a device. To prevent these kinds of attacks, digital identity must establish effective online trust for all connected devices and people in an IoT interconnected ecosystem. This kind of online trust is achieved by implementing a comprehensive approach to digital identity and access management.
ForgeRock 's Eve Maler sets the scene with these examples of IoT security issues and four key identity and access management (IAM) practices to ensure IoT ecosystem security and trustworthiness.
Let's say you're in the business of making garage door openers, and you're making them "smart" by adding camera sensors and giving them network connectivity. If you haven't safeguarded your digital identity, it may be all too easy for your customers to find that someone has taken control of this home security device and opened the garage door.
You need to ensure that not only the devices themselves, but their identity ecosystem is strengthened. Homeowners need to operate their garage doors with a sense of security and safety so that bad guys aren't waltzing into customers' living rooms. What's the first thing you need to do?
The first step in applying IAM practices is to distinguish all the sensors, and all the devices, from each other giving each one a digital identity. You do this by converting select bits of information about each one into a digital record.
An identity record for a smart, connected thing will have different attributes compared to the profile for a person, of course. They'll include model and manufacturer information, for example.
It's estimated that the world population will grow to just shy of 8 billion by 2020. But we're looking at a multiple of at least three when it comes to smart devices. Managing 21 billion-plus device identities?
There were recently serious earthquakes in Japan and Ecuador. Earthquake sensors are meant to send messages to shut down utilities in an affected area, preventing further destruction and potentially saving lives.
Unfortunately, smart cities present the ideal target for hackers to create bot-net style networks of compromised devices, and use them to disrupt critical public services. If a bad actor replaces an authentic sensor with a rogue device, any data from that device would not be trustworthy. But to know that the data's bad, you'd have to be able to detect that the device itself has become a "bad actor".
The risk isn't just theoretical; traffic lights and the smart grid are vulnerable too.
The second step in applying IAM practices involves associating the IoT device's identity record with a token or credential. The credential considered the best for sensors and devices is a PKI certificate. They are provisioned at the sensor level and usually at the device level right at the factory.
Too often, passwords are still part of the IoT security landscape, serving as the credentials for Wi-Fi routers and other components that protect important smart devices. Default passwords for hardware continue to be the bane of any security architecture.
It was child's play for researchers at a workshop in Australia to access and control a Nissan LEAF in the UK. They discovered they could make anonymous requests at the car's application programming interface (API).
Essentially, all features exposed through the API were unprotected on purpose. In this case, the designers left remote car starting and other dangerous features out of range of API access.
The third step in applying IAM practices is to present a credential during a transaction to prove identity successfully. This process is called authenticating the identity.
In the Nissan LEAF case, the car itself might possibly have been adequately identified and credentialed. In this case, however, the car didn't require the calling application to be authenticated. Even apps need digital identities, credentials and authentication!
Today, electronic health records (EHR) are seeing a considerable number of breaches. Interestingly, compared to the hacks that make the headlines, the actual top security issue is inappropriate access by those on the inside.
Now add to this the fact that medical technology is being revolutionized by the IoT. Smart clinical devices are able to generate and analyze patient data at lower cost, meaning high data volumes, more data sources -- and more tempting data targets for bad actors.
The last step in applying IAM practices is to ensure that known entities are authorized entities. To authorize someone or something asking for access, combine successful authentication with additional pieces of information required to approve the transaction. Approval constitutes matching the information against a policy or checklist.
Failing authorization amounts to being told, "I know who you are, but you can't do that." Whether it's a doctor trying to get access to the EHR for a patient to which he's not assigned, or a smartphone application trying to control a CPAP machine to which it shouldn't be connected, or a medical assistant trying to access a smart medications cabinet when he's not clocked in, limits are important to set.
When it comes to the Apple Watch, it's important to know this: Before its arrival last year I was 1) initially skeptical about the whole concept ; 2) willing to give it a try as details emerged ; and 3) among the first wave of buyers to plunk down $599 and put it on my wrist. I've been loving and hating on it ever since.
I'm not alone, at least when it comes to buying. An estimated 12 million Apple Watches have been sold and it's dominating in the wearables market. But even fans like me can see that there are areas where the Watch still needs improvements.
Let's start with what the Watch does really well.
Overall, the design of the Watch works: It's a good-looking piece of tech that doesn't stand out as techy. The Watch succeeds because it looks like a watch. During the past year, I've used the Watch while sleeping, swimming, showering, exercising, and many other times in which it has taken direct hits. I bought the stainless steel model with sapphire display and the materials have held up well. Kudos to Apple for getting the material build right with this first-generation device.
There were a number of hardware advances that make the Watch special, the Digital Crown chief among them. It is as precise and fluid today as it was on day one. Being able to scroll through lists and scan the day's appointments or weather on the Watch Face is more than handy, and using it as a Home button or to activate Siri is inspired. Apple engineered a crown with functionality that seems downright obvious in retrospect.
The other bit of hardware that truly made the Watch stand apart is the Taptic Engine, the mechanism that provides physical feedback for various functions. The Watch doesn't just vibrate; with some notifications, it literally feels as if it is tapping you on the wrist. It taps when you've been working too long and haven't stood up to walk around; it taps to give turn-by-turn directions (with different tap patterns for turning right or left); and it taps to let you know the timer is done, or for an alarm.
There have been times I've slept through my iPhone blaring music or sirens in attempt to wake me, but I've never been able to ignore the Watch tapping my wrist to pull me from slumber. Even better, the tapping alerts only you -- unlike an audible alarm that can awaken others.
The Digital Crown and Taptic Engine revolve around how the Watch interacts with you. As for how you interact with it , Force Touch has made using the small-screen device a unique experience. By displaying different functions based on how hard a finger is pressed on the screen, Force Touch allows the Watch's interface to remain uncluttered while still allowing access to various hidden functions.
Another clever touch was how Apple built security into the Watch. It knows when it's been removed from your wrist and anyone trying to access any data after that has to enter a passcode. This is smart, as it locks out would-be thieves if the Watch is lost or stolen. (There are options on the iPhone that allow you to disable the Watch entirely.)
Beyond the stock look, the Watch's multiple and customizable Faces and Complications allow for a level of personalization that for most users make it feel like one of a kind. There are countless watch bands from Apple and third-party suppliers to create different looks and styles to match most wardrobes or emotional whimsies.
Best of all, the Watch functions well as a watch and the time is always accurate. (Though it would be nice if Apple offered an always-on display option, even if battery life suffered. The raise-to-activate or tap-to-activate functions are fine, but an always-on screen would be more useful.)
The software feature that works the best -- and this may be the sole function most important to Watch users -- is Notifications. Receiving and being able to act on a notification without having to pull the iPhone out of your pocket is incredibly useful; Messages and Emails arrive and can be answered or dismissed right from your wrist, and Siri dictation is surprisingly solid. And since Notifications can be customized in the Watch app, the only thing that reaches my wrist are the important alerts I've let through. Everything else remains on my perfectly silent iPhone, waiting for me to check them at my leisure. The Watch has helped lower my stress levels and my iPhone no longer irritates me with a constant buzzing.
The second best feature about the Watch is being able to buy things with it. Sure, Apple Pay works well with Watch hardware like the Secure Enclave (for storing encrypted payment info) and wireless NFC for contactless payments on supported point-of-sale systems. But there are other ways to buy products using third-party apps such as the Dunkin' Donuts app; it presents a barcode on the display which can be scanned as easily as a coupon or gift card. Even better, since most apps are aware of their location and the proximity to retail stores, purchasing usually requires just a swipe of the Notifications sheet and a tap to be used. It's not quite as convenient as using Apple Pay, but it's still pretty damned convenient.
That convenience will only grow as more services and locations add support for Apple Pay. Major locations such as Subway and Walgreens already support it, but vending machines are getting in on the action, and soon you'll be able to use the Watch at the gas pump as well.
For travelers, the Apple Watch is downright revolutionary. The American Airlines and Southwest Airlines apps are just two examples. Have you ever gone to an airport with just a carry on, a photo ID, and your Watch? It is incredibly convenient traveling without a paper boarding pass: no more struggling to juggle luggage and paper passes; just show your ID, scan the Watch face, and you're through security and boarding the plane in no time. For frequent travelers, this is almost a godsend. The best part is that since your boarding pass is digital, it updates on the fly. Did your boarding gate change and you missed the announcement? Doesn't matter; the Watch knows, and so do you.
While you're wandering through the airport, you can also quickly respond to incoming Messages on the Watch. I use Siri to dictate messages and rely on the animated emojis more often than I should admit. (Sometimes they're just cuter than the stock emojis.) Speaking of Siri, support for hands-free activation by raising the Watch and saying, "Hey, Siri," is an irreplaceable feature in the kitchen for starting count-down timers. Siri is also useful for dictating messages, checking scores, and quickly setting alarms (more on that below).
The Watch also works really well for controlling other Apple devices: Apple TV content and audio played through an iPhone or iPad can utilize the Watch as a remote control. This works really well because you can't ever misplace the remote when it's attached to your wrist.
Finally, for me the first- and third-party Complications on the customizable Watch Faces have become a major time-saver. Being able to glance at my next appointment, or flight information, or the current weather, or stock prices, or even moon phases -- all of which are continuously updated -- is such a luxury I've come to rely on.
There is one utility I use all of the time on the Watch: MacID. It establishes a Bluetooth connection to your Mac, and whenever you walk away from the computer, it automatically triggers my screensaver and locks the Mac. When you return, the Watch buzzes and brings up an alert, letting you unlock your Mac with a touch of a button before you even sit down. It's very useful if you are working on confidential documents or even if you have prankster coworkers.
The utility has become more consistent in establishing and maintaining connections from day to day, though I sometimes have to delete the linked device and re-add it. But overall this is a great time saver; especially for those that have to leave their Mac up and running, such as IT workers.
Over the past year, there have been several updates to the Watch software that have improved speed and performance of first- and third-party applications and glances, as well as general reliability. The upgrade process itself is still cumbersome and slow, however. First the software must be downloaded to the iPhone. Then the iPhone transfers the software (slowly) to the Watch. Then the Watch installs said software (slowly) -- assuming it's within range, has over 50% battery life and is connected to power.
See my point?
While the overall process works, it could use some tweaking, including easing up on some of the conditions necessary to start an update.
On the Watch itself, there are a few things that haven't been implemented well, to the point I forget the features even exist.
I rarely access anything using the Favorites button next to the Digital Crown. You remember the Favorites button, right? It's used for quick access to the more social aspects of the Watch. These include quick access to a screen where you can finger-sketch a drawing and send it to a favorite contact, or send a tap to get a friend's attention. You can also send your heartbeat to someone, which you'll almost certainly do when you get the Watch (and find someone to send it to) and then forget to do ever again.
These are all fun things to do, and are actually pretty cool when you see them in action. But the reliance on the Favorites button -- a button you won't use for much else -- means they're effectively out of sight. I have many, many friends that have an Apple Watch and to whom I could be connecting with. But I don't, because I just forget the features are there.
When I said earlier that there are times I'm hating on the Watch, it's not really the timepiece itself; it's the ability (or lack thereof) to use it as a fitness accessory. From day one, I have had problems getting the Workout app to properly monitor my heart rate while lifting weights, and from day one, I've gotten unreliable results. Using the Apple Watch to track my workouts left me with a full year of throwaway fitness results. I've tried everything to get an accurate heart rate; I finally figured out that the best way to get decent -- not accurate, just decent -- results is by turning the Watch so that it faces the underside of my wrist.
The best way I've found to get decent heart rate results while weightlifting is by turning the Watch so that it faces the underside of my wrist.
What's the issue? The Workout app loses my heart rate, then displays it as 40-50 beats per minute in the middle of an intense workout. But if I stop the Workout app and launch the heart rate glance, it accurately displays my pulse! So, there's nothing actually wrong with the hardware; it can get an accurate heartbeat (and generally does a good job when I'm running). But accurate data isn't making it to the Workout app. This is clearly a software issue that's never fixed.
Your mileage may vary, but the first-generation Microsoft Band had a better, more accurate heart rate monitor for fitness tracking. I only stopped using the Band because Microsoft never delivered support for Apple's Health app. That's a complete deal-breaker for me.
On a related note, Apple's Workout/Activity/Health apps need serious makeovers; they lack the social aspects of other workout apps that help people stay motivated, and, while filling in the ringed Activity circles is a clever twist for base-level fitness, the Health app needs a rewrite along the lines of TactioHealth to better display information in easy-to-understand ways.
Despite these irritations, I wear my Watch daily. I recognize that what it needs most is faster hardware (and more accurate heart rate software) to truly allow developers to build on what can it can do. It's easy to forget that the iPod took several generations to catch on, as did the iPhone. I expect the same thing will happen with the Watch. It remains most useful for the tech-savvy, but it's poised to broaden its appeal as services like Apple Pay expand.
Despite the first-generation tradeoffs -- and there are always trade-offs when you're on the leading edge -- this is a wearable that will continue to gain traction over time as features, battery life and technologies improve. On a larger scale, it's likely the Apple Watch will do to the watch market what the iPhone did to the smartphone industry.
Am I going to give up on the Watch? Hell no, I love this thing. It will not be exiled to the Drawer of Forgotten Tech. Though it remains a work in progress, it is useful day to day. The Apple Watch has made watches interesting again for a generation that had largely given up on them. And it's shown a whole new generation of tech users that a watch can do so much more than just give you the time of day.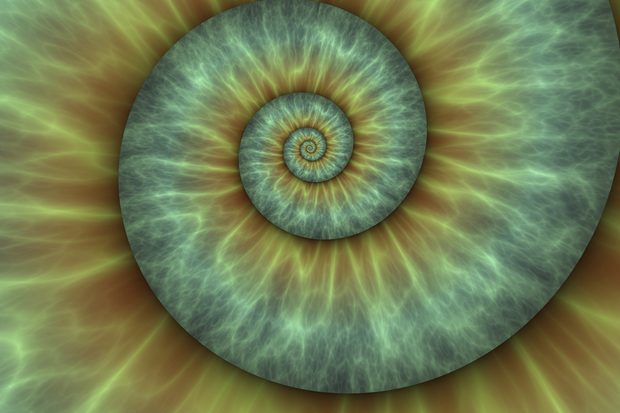 Microsoft is hard at work making Docker a first-class citizen on Windows. It has already integrated Docker more closely with Windows' internals and made Docker's CLI run well. Now, the company is providing a first, early peek at a PowerShell module for the Docker Engine on Windows.
The project follows guidelines laid down by the Docker Remote API and uses the Docker Engine REST interface to execute commands. In other words, there's no magic or unorthodox extension of Docker; it interfaces with the Docker Engine in precisely the same manner as the native client.
To that end, the project can run either as a complement to or a replacement for the existing Docker client. Microsoft ported the client to Windows using Docker's source code , so its functionally identical to that of its Linux counterpart. The PowerShell client, then, will appeal to existing PowerShell pros who want to control Docker instance with as little disruption as possible to their PowerShell-centric workflow.
Like the conventional Docker CLI, the PowerShell Docker module controls both local and remote instances of Docker. The requirements for the PowerShell module state it will "[follow] appropriate authentication and security mechanisms (i.e. TLS)," so in theory, it won't be any less secure or less compatible.
The project is available under the MIT license, so it can be freely reworked or even incorporated into commercial projects.
The GNU Compiler Collection will be refreshed with updated C++ standards compliance and improvements in parallelism and diagnostics.
Described as a "major" release, GCC 6.1 leverages the C++ 14 standard, which was approved in 2014. "The C++ front end now defaults to the C++ 14 standard, instead of C++98, [which] it has been defaulting to previously," said Jakub Jelinek, a Red Hat consulting engineer and a co-release manager of GCC, in a bulletin.
Also, experimental support for C++17, which is due later this year , has been enhanced in GCC 6.1. GNU is offering instructions for developers who still may need to use older versions of C++. GCC 6.1, a free software update, is available from FTP servers .
GCC has front ends and libraries for languages, including C, C++, Objective-C, Fortran, Java, Ada, and Go. Version 6.1 features backing for the OpenMP 4.5 specification for multiplatform programming in C/C++ and Fortran. In addition, the compiler can be configured for OpenMP offloading to Intel Xeon Phi Knights Landing and AMD HSAIL processors. The new version also improves support for OpenACC 2.0a, Nvidia's specification for directives-based programming.
Emitted diagnostics are improved in GCC 6.1, including improved locations, location ranges, and suggestions for misspelled identifiers. It also features fix-it hints and new warnings.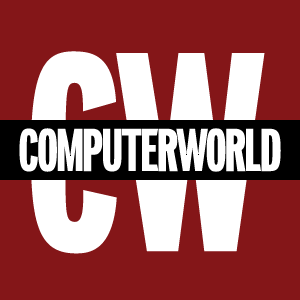 This IT pilot fish has spent much of his career working on aerospace-related projects -- and that can create a particularly hard-to-change mindset.
"I worked with one real @#$%!-buster at one company," fish says. "He was the kind of guy who gave dirty looks if you left before 5:30 p.m. even if you were there at 7:30 a.m. and worked through lunch.
"He definitely had the 'whatever it takes' mindset no matter what the impact to the staff -- projects were measured in terms of heart attacks and kids-in-rehab. In a way, that made sense when developers were worried about the Russians getting to space or to the moon first. But once the Cold War was over, the old habits remained.
"We were both eventually laid off, but years later we were both back at the same place as consultants. Knowing his past behavior, I wasn't entirely happy at the prospect of working with him.
"The second or third day I was there, the weather was really nice -- the first nice break as winter was transitioning to spring.
"Imagine my surprise when he started calling around for a golf partner and slipped out mid-afternoon.
"Just goes to show that people can change -- and that, once you dump them, you're not going to get the same work effort as before. "
When it comes to tablet apps, iPad vs. Android comparisons spark spirited debate. In the area of apps for developers, the Android tablet apps are more often free and less polished. On the other hand, there are plenty of Android tablet apps that will help developers in one way or another. While Android takes a lot of flack for "fragmentation," in many ways it is now less fragmented than iOS from the viewpoint of a developer. It's straightforward to create a single Android app that will work properly on a large range of devices, measured in operating system level, CPU power, available memory, and device size. On iOS, developers often find themselves writing separate iPhone and iPad apps in order to optimize both.
[ Android is now ready for real usage in the enterprise. Read InfoWorld's in-depth guide on how to make Android a serious part of your business. | Keep up on key mobile developments and insights with the Mobile Tech Report newsletter . ]
Algoid is, in Hollywood terms, Logo meets Android -- complete with Turtle graphics. Don't be put off by the fractured English of the write-up in the Play store: Algoid is a for-real IDE with an interpreter, debugger, and scope explorer, as well as an editor with autocompletion and syntax highlighting. Algoid is primarily for educational use, but it isn't restricted to kids, by any means. I can see it used in many educational programming settings, both formal and informal. The author has also released desktop Java and Raspberry Pi versions of Algoid, although I haven't tested either of them.
Algoid , CyaNn, free
DroidScript is a JavaScript-based app development environment that also lets you use your computer as a remote IDE over Wi-Fi. DroidScript supports most device capabilities, including GPS, compass, camera, and accelerometer, along with both native and HTML5 controls. It can interact with services to send and receive SMS and email, and it can create home page shortcuts.
DroidScript currently includes about 25 demo programs. Some of them work for me; a few of them seem to perform fairly well.
The app includes some documentation. If nothing else, read the section on Layouts, so you aren't completely lost.
DroidScript , SmartphoneRemote, free
Dalvik Explorer is a little utility that can tell you the characteristics of your Android device. It tells you what Java system properties, environment variables, java.nio.charset. Charsets, java.util. Locales, and java.util. TimeZones are available to your app on a specific device. Run this app on the device in question to find out.
Dalvik Explorer is also useful for debugging problems users in other territories are experiencing.
Dalvik Explorer , Elliott Hughes, free
Developer Tools let an Android developer see which resource qualifiers are being used on his or her device and which system features are available, along with details about the display and its sizes. Developer Tools also has links to other useful utilities. At least, they were useful at one time, and some remain relevant (for example, Dalvik Explorer). However, others (say, Manifest Viewer) don't work properly on the latest Android builds.
Developer Tools , Roy Solberg, free
DrawExpress is a gesture-recognition diagramming application that lets you draw diagrams and flowcharts, including use case diagrams, sequence diagrams, class diagrams, state diagrams, ER diagrams, data flow diagrams, and network diagrams. Beyond UML and network diagrams, you can diagram business processes and mind maps, including flowcharts, organization charts, process flow diagrams, feature lists, decision trees, and visual notes. By "gesture recognition," the DrawExpress people mean that the UI recognizes your sketched objects instead of making you pick from menus.
A free DrawExpress Lite version lets you decide whether DrawExpress is right for you before paying for the full version. If it could import and export Visio objects and diagrams, it would be even more useful. I recommend employing a stylus with this app.
DrawExpress Diagram , DrawExpress, $7.99, free lite version
DroidDiaprime allows you to draw flow charts, org charts, Venn diagrams, mind maps, and other diagrams. The user interface is based on picking objects from a gallery and dragging them into place. You can create a new object by long-pressing on a blank screen area, and you can select an existing object by long-pressing on the object. DroidDia supports using JPEG and PNG bitmaps as the basis for objects in addition to using simple geometric shapes, and lets you create custom image libraries. You can download a library of Cisco components in PNG form from the DroidDia website; they're converted from Cisco's EPS files.
DroidDia prime , Alarex-Group, free; Pro unlocker is $4.68
Frink is a practical calculating tool and programming language designed to simplify physical calculations by tracking units of measurement through all calculations and by allowing you to mix units of measurement transparently. Frink contains a large data file of physical quantities, freeing you from looking them up. The free Android Frink app is a full port of Frink with added support for Android-specific functionality, such as drawing graphics (see slide), using sensors, reading the GPS, doing text-to-speech, and doing speech recognition. You can also run Frink on your computer as long as you have Java installed and you allow self-signed Java to run. You can use Frink as a simple units converter or a full-blown programming environment. 
Frink programming language , Alan Eliasen, free
TeamViewer for Remote Control, one of a family of TeamViewer apps, allows you to use your Windows, Mac, or Linux computer remotely from your Android device, as long as you have TeamViewer installed on the computer and know the computer's TeamViewer ID and password. In addition, the TeamViewer app allows bidirectional file transfer, simulates special keys and key combinations needed on the remote computer, and gets through firewalls as long as the remote computer is active and connected.
TeamViewer is free for personal use, but requires an active TeamViewer account and license to run in a commercial environment.
TeamViewer for Remote Control , TeamViewer, price depends on use
Wifi Analyzer can give you a quick look at the Wi-Fi networks currently active near your location, as well as show you their channel assignment and strength. It can sometimes help optimize your channel assignment to avoid congested channels, although some wireless access points have to use certain channels for their high-speed modes.
There are dozens of apps like this in the Play store. This one has been around for a long time. It's free, and it has ads that don't usually get in the way of its operation. I continue to keep it installed on my phone and my Android tablet, so I'll have it when I need it, although I only need it once every few months.
Wifi Analyzer , Farproc, free
It seems like a programmer's calculator is every programmer's first attempt at an Android app. This one, a simulation of an HP 16c RPN calculator, actually started life as a Windows application. It has since been ported to the Web, Mac OS X, and Linux, as well as to Android.
This application is also available as open source. There are similar-looking apps in the Play Store, but I can't say offhand whether they were developed independently or based on the source for this app.
WRPN 16c , Emmet Gray, free
• 10 simple tools for building mobile apps fast
• 10 great Android apps for IT pros
• 16 must-have Android productivity apps
• Best office apps for Android, round 3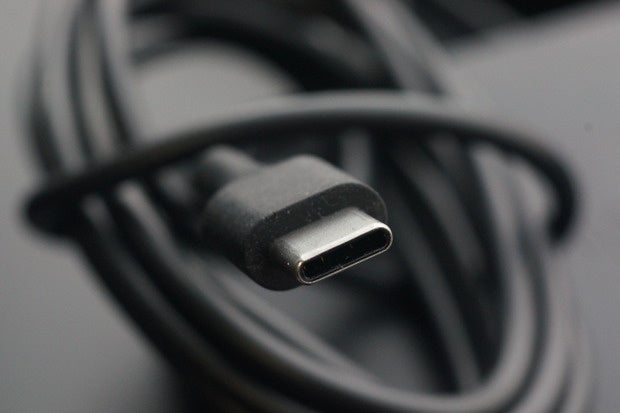 Use commas to separate multiple email addresses
Your message has been sent.
There was an error emailing this page.
By Gordon Mah Ung
PCWorld | Apr 28, 2016 3:00 AM
PT
USB Type C is the intriguing new port that began appearing in laptops, tablets, phones, and other devices well over a year ago, but we had no real way test its throughput performance until now. Thanks to Sandisk's Extreme 900 , we're finally able to push that tiny reversible port to its limits. To do that I gathered up no fewer than eight laptops equipped with USB Type C ports, and threw in a desktop PCIe card for good measure too.
USB Type C is supposed to be a universal standard, but it's just universally confusing. A USB Type C port can run at either 5Gbps or 10Gbps and still be labeled USB 3.1 by the laptop maker. USB Type C even technically supports USB 2.0 speeds at a pathetic 480Mbps. So when you see a USB Type C port, the only assumption you can make is that its transfer speeds can vary from as low as 480Mbps to as high as 10Gbps.
To muddy things even further, Intel's Thunderbolt 3 technology uses the same USB Type C port for transfers over PCIe. It'll also support USB 3.1's 10Gbps.
There's a longer discussion to be had about Thunderbolt 3 and video-out support over USB Type C, but that's for another day. I did, however, write about Power Delivery and not-so-universal charging on USB C (hint, it's a bit of a mess).
Not all USB Type C ports are created equal.
A few key factors impact performance over USB Type C. Obviously, the first is your PC's source drive. If you're copying from an internal hard drive, for example, you won't get near the speed of the port, because most drive interfaces can't match USB Type C's top speed.
The other major factor is the controller chip that's used for the port. There seem to be two popular chips on the market today. The first is ASmedia's ASM1142. It's a USB 3.1, 10Gbps chip found in a lot of the early laptops and desktops that implemented USB-C. I didn't have a laptop with the controller, so I threw an Atech BlackB1rd MX1 PCIe card with the controller into a desktop system. The performance should be pretty much the same as you'd get out of a laptop. Intel's pricey Thunderbolt 3 chip, which includes USB 10Gbps capabilities, is another candidate.
The last option you'll find in many laptops is the USB 3.0 controller built into the Intel core logic chipset. This same chip controls the standard USB 3.0 Type A square ports. Many PC makers simply plumb this signal into the oval USB Type C connector. This is actually the most common solution because it's cheaper and doesn't consume more power. However, its presence also means that any USB 3.1 Type C port is stuck at USB 3.0's maximum speed of 5Gbps.
The Sandisk Extreme 900 drive is among the first true USB 3.1 10Gbps drives we've seen.
For our test, I used Sandisk's Extreme 900 SSD, which supports USB Type C at 10Gbps speeds. Sandisk builds this 2TB drive by wiring two M.2 SSDs in RAID 0 internally. It's pretty blistering fast for a USB drive. Plugging into each laptop's USB Type C port, I then ran the AS SSD storage benchmark for pure sequential transfer speed across the port. 
The results speak for themselves in the benchmark chart below, ranked from highest- to lowest-performing. Each entry lists the laptop make and model along with the USB controller.
We graded more than half a dozen laptops based on their USB Type C performance.
No surprise, the laptop makers that resorted to the lowest-cost option (wiring the included Intel USB 3.0 5Gbps controller to the USB Type C port) give you, well, 5Gbps performance. I didn't test a 12-inch MacBook because AS SSD doesn't run in OS X, but it uses the same controller, so expect it to be similar to the others here.
Of greater interest is the performance of the 10Gbps chips: the ASMedia chip and the Thunderbolt 3. In the chart, that's represented by the two Dell XPS laptops for Thunderbolt and the ASMedia chip in the desktop. In these tests, the ASmedia has a slight edge on the Thunderbolt 3 controller. Vendors have told me their own internal testing backs that up.
The Samsung Notebook 9 Pro appears to use just the USB 3.1 portion of an Intel Thunderbolt 3 controller.
There's one more rather interesting wildcard in the test, and that's the Samsung Notebook 9 Pro laptop. This 15.6-inch laptop takes a rather unusual approach with its USB Type C port by integrating an Intel "Alpine Ridge" Thunderbolt 3 chip, but opting to use only  the USB support in it. In the device manager, it even shows up as an Intel USB 3.1 controller as you can see from the screen shot above. 
Samsung officials confirmed the laptop doesn't support Thunderbolt 3. I even tested it with an Akitio Thunderbolt 3 drive to confirm. Why Samsung did this I just don't know.
I do know that the performance was oddly slower. It was faster than the plain-jane  USB Type C port that uses the Intel chip, but slower than the ASMedia and full Thunderbolt 3 laptops. Weird.
One look at the benchmark chart should tell you that there are real hard benefits to having a full USB 3.1 10Gbps port in a laptop or desktop PC. The most obvious is the time saved waiting for files to copy to your USB drive. The other is taking full advantage of that great new USB 3.1 10Gbps drive you just bought. As USB Type C ports start appearing on more machines, it'll pay to read the fine print in the specs. 
This story, "Here's how slow your laptop's USB Type C port could be" was originally published by
PCWorld .
Gordon Mah Ung — Executive Editor
Start your new computer off right with solid security tools, productivity software, and other programs...
Which graphics card is best for your money? We test over a dozen AMD and Nvidia GPUs to help find the...
Got Apple Watch questions? Come on in.
Upstarts such as Cards Against Humanity and iconic companies including Burberry are getting much more...
Snapchat has made location a standout feature of its social network. The company's geofilters and live...
Has the recent wave of ransomware attacks aimed at hospitals been a wakeup call for the healthcare...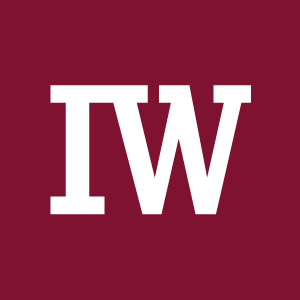 Over the past couple of years, software-defined networking (SDN) has emerged as a strong alternative to traditional networking approaches in the areas of WAN, data center networks, and network overlay solutions. The primary benefit realized from SDN, besides open networking, is the ability to accelerate service deployments. SDN solutions using OpenFlow tackle complex problems, including dynamic provisioning, interconnection, and fault management. Although the functionality of SDN has evolved and matured, the scalability of SDNs based on OpenFlow has been limited by OpenFlow's ties to ternary content-addressable memory (TCAM). OpenFlow by design was implemented in the TCAM.
The problem is that earlier switch ASICs like Broadcom's Trident+ had relatively small TCAMs, and early versions of OpenFlow (1.0 through 1.2) could use only TCAM for memory. This limited OpenFlow scalability to somewhere between 1,000 and 2,000 flows. But today, switch ASIC manufacturers are building larger TCAMs and OpenFlow developers have come up with ways to access other memory resources to support more flows in today's switch ASICs.
Typical data center network infrastructure consists of top-of-rack switches, core switches, and edge switches. Each of these hierarchies needs a different level of flow scalability (Figure 1).
Figure 1: Flow scale requirements in data center networks.
Given the requirements shown in Figure 1, it's easy to understand the reluctance to implement early versions of OpenFlow. Essentially, these limits were mandated by OpenFlow's reliance on TCAM memory devices for storage of flow routing information.
TCAMs are special memory devices that enable most of today's intelligent networks. They enable matches on a masked bit value rather than strict binary matches. This greatly enhances the usability of TCAM for network applications. Primarily, TCAMs were responsible for the development of the SDN concept. With the ability to support a policy-based forwarding model with a wild-card match, TCAMs paved the way to a multitude of network applications that enabled exception-based, suboptimal, time-of-day, cost-optimized, and and even custom forwarding models. Using TCAMs in network devices as the primary resource to enable unique functionality, OpenFlow greatly augmented traditional routing protocols to accommodate core business requirements.
However, as OpenFlow expanded in scope and capabilities (including control plane disaggregation and open networking), the scaling of OpenFlow tables became a major concern and a limiting factor. TCAMs are expensive and power-hungry memory devices that bloat the cost of devices. While embedded TCAMs offer a good price point at lower power consumption, they still don't scale well, and they restrict the search to a priority model. This search limitation is particularly important because, for IP lookups, longest-prefix match and related tree-based algorithms are more effective at scale. DRAMs and SRAMs have long been used for these applications because they cost less and consume less power than TCAM.
While OpenFlow started out by exploiting the TCAM capabilities, it was not optimized for simple forwarding applications such as a typical routing or Layer 2 pipeline. In order to achieve flow scale in OpenFlow, it is imperative to use available memory resources on the ASIC to distribute flows to the appropriate resources to optimize the memory usage. Earlier versions of OpenFlow from 1.0 through 1.2 relied on single-table implementations -- that is, using TCAMs only for flows. This optimization typically meant that a software layer would interpret the flows provisioned and would compress them into single or multiple flow entries in hardware.
Table Type Patterns (TTP) address TCAM limitations by enabling OpenFlow to access other ASIC tables -- such as the VLAN, MAC, and IP tables -- along with TCAM tables. As the network operating system opens up the different tables in the ASIC, an OpenFlow application is able to control the population of these tables directly in a normalized way. This means the TTP is persistent across ASIC architectures. As a result, the SDN application can scale across ASIC architectures without any modifications. For example, a fixed pipeline for IP routing or policy routing or an MPLS flow could be made consistent across any ASIC implementation.
OpenFlow 1.3 introduced multitable support and methods to access and populate tables other than TCAM, including VLAN, MAC, IP, and MPLS. This brought in the ability to push flows to the appropriate hardware tables depending on the headers used for defining the forwarding path. OpenFlow 1.4 improves the management of flows in multiple tables with sophisticated methods such as bundle messages, eviction and vacancy events, and synchronized tables among others.
While the network operating system normalizes access to the ASIC hardware tables, OpenFlow 1.4 allows organizations to build SDN applications that operate across vendor platforms. With TTP, network engineers and operators can now implement SDN at greater scale -- in some cases, up to 2 million flows (a thousand-fold increase with newer ASICs) -- while still using standard, white-box hardware.
On the development curve, software always leads hardware because software can be developed more quickly and with a smaller investment. But ASIC vendors are catching up to OpenFlow 1.4 with new products like Broadcom's Tomahawk and Cavium's XPliant switch ASICs. These support 256,000 and 2 million flows, respectively (Figure 2).  
Figure 2: Flow support in different generations of ASICs.
How do network operators leverage OpenFlow's scalability? Here are a couple of examples. For ISPs, automation and self-service portals are nirvana for the reduction in opex alone. If a customer wants to increase bandwidth from 10Mbps to 100Gbps, but only wants to do it from 8 a.m. to 5 p.m. and wants to apply a firewall filter and a QoS policy, this would be hard to do quickly with standard network provisioning tools and protocols.
ISPs are therefore looking at OpenFlow to achieve this level of automation and granular control. The network uses Layer 2 and Layer 3 protocols as the baseline transport, while OpenFlow rules are used to define the exception-based forwarding that users want. When considering the requirements of multitenancy, dynamic VLANs, virtualized services, and scale, it's easy to see why scaling the number of OpenFlow rules would be important in this scenario.
Handling elephant and mice flows in the data center is another well-known problem for large enterprises and service providers. Data center networks have typically standardized on some variant of spine-and-leaf architecture, which makes perfect sense when it comes to addressing the needs of east-west traffic and ensuring the ability to quickly add scale.
However, problems can still arise when it comes to handling flows of different sizes and prioritizing when bandwidth is at a premium. The beauty of using OpenFlow in these instances: It does not disrupt what is already working with the spine-and-leaf architecture. Whether it's MLAG, BGP, or any other standard protocol, network operators have been able to strategically stitch in OpenFlow rules to handle these elephant flows as special cases. Considering the numbers of virtual machines and workloads in data center racks today, it's easy to see why the ability to increase the number of OpenFlow rules is important.
For years, legacy network equipment makers have derided OpenFlow by saying it doesn't scale to handle major networking tasks. But with advances in software and switch ASICs, the open networking ecosystem is enabling network operators to scale OpenFlow deployments to any size needed, and to move forward with new, tailored services.
When it comes to planets and moons these days, all the attention goes exoplanets, or those orbiting alien stars. Some in the scientific community are still trying to do an exhaustive search of our own solar system, however, especially in the little-known area beyond Neptune. This week, NASA announced a new discovery in that effort to catalog local wanderers: a new moon they've nicknamed MK 2.
The "MK" in the name refers to the moon's parent, Makemake, a dwarf planet in the area of our solar system beyond Neptune, called the Kuiper belt. Makemake was the king of the so-called "trans-Neptunian objects" until scientists downgraded Pluto and made it the biggest and brightest body in the outer solar system. Makemake is about two-thirds Pluto's size, but otherwise quite similar. Both are covered in frozen methane, both orbit far from the Sun, and, apparently, both have one or multiple moons.
Oh, and Makemake is pronounced either "maKI-maKI" or "ma-KAY-ma-KAY," depending on who you ask.
The moon was discovered in a search of the area carried out by Hubble telescope, revealing the orbital and surface characteristics of MK 2, but leaving its density and internal structure unknown. By illuminating the circular path of MK 2 around Makemake, Hubble has shown that it was most likely formed by a collision with between Makemake and another Kuiper belt object, in the early history of the solar system. This is as opposed to the model in which it simply fell into orbit around Makemake as it passed.
Previous studies of Makemake had puzzled over the odd pattern of luminosity on its surface, but the presence of a moon, with its transits and moving shadow, could easily explain that.
Team leader Marc Buie said that this discovery, and the inevitable later investigation into the moon's physical characteristics, will allow a new era of "comparative planetology in the outer solar system." Right now, understanding of the Kuiper belt comes from detailed study of just a few major objects, which doesn't do much to illuminate the overall population, so every new object has an inflated level of importance. Even with just this discovery, scientists can say that moons are likely quite common in the Kuiper belt, and that has implications for the likely level of crowding in that area a couple of billion years ago.
MK 2 itself differs from Makemake in that it is "charcoal black," where its parent is snow white. Scientists believe this may simply be due to its size, and that it may be too small to gravitationally hold onto such a light surface material. This makes it far more typical for Kuiper belt objects, and seems to invite questioning about exactly what mass threshold could hold a surface powder — likely as a function of surface temperature and rotational speed.
Being so dark, MK 2 was previously impossible to detect, as the moon's weak signal was easily washed out by the reflection from its surface. It took Hubble's specialized equipment to look into such a bright spot and notice an all-new, jet black moon nearby.
NASA's New Horizons is currently on its way to perform a number of Kuiper belt flybys — so hopefully we'll get to learn more about MK 2 over the next couple of years.
Intel has been buffeted in recent weeks by a significant layoffs and the need for a new approach to long-term growth and stability. On Tuesday, CEO Brian Krzanich laid out his vision for the future of the CPU giant in a lengthy public memo.
Krzanich's memo highlights five areas he believes will be critical to Intel's growth and future: The cloud, the Internet of Things, memory and FPGA technology, 5G wireless, and Moore's Law. This last is more of a pro forma bullet point than an argued position, since the broad consensus in the semiconductor industry is that Moore's Law as traditionally defined is more-or-less dead.
The data center points are fairly standard, too, though it's not clear how serious Intel is about trying to expand this segment. The advent of the cloud will probably continue to boost data center sales, but while this market is extremely profitable per unit, it's a mature space that Intel already dominates.
The Internet of Things needs some sharpening, which Krzanich offers. Intel isn't interested in chasing the entire IoT space, just specific segments of it. Krzanich writes: "At Intel, we will focus on autonomous vehicles, industrial and retail as our primary growth drivers of the Internet of Things." Autonomous vehicles, industrial applications, and retail POS products are going to be higher margin and higher visibility as compared with legions of FitBit trackers or even smartphones. Intel's move towards the higher-margin areas of IoT are meant to protect its margins and cost structures as much as anything.
FPGAs (via the Altera purchase) and Intel's 3D XPoint will be part of the company's cloud and data center offerings and are again intended to help boost the bottom line. 3D XPoint is an interesting technology, to be sure, but one with as-yet unproven potential.
Intel's decision to list connectivity as a major focus is a little surprising given how little success the firm has had in modems. Its current designs are still built at TSMC and all of Intel's modems, including its as-yet unreleased XMM 7480, are still based on 28nm hardware. While it's absolutely true that baseband radios don't gain from process nodes the way semiconductor logic does, it's also strange to see the company banging the 28nm drum when competitors like Samsung and Qualcomm are already pushing 14nm radios in products. Intel is promising to deliver end-to-end 5G compatibility, which may mean that the company is planning an aggressive leadership position it never struck in the 4G market.
We're not going to tear into the Moore's Law arguments because we've covered talking points like this before. In the best-case scenario, Moore's law is reinvented and remains a useful way of talking about progression in systems and engineering but stops describing anything specific about transistor densities over time. In the worst case scenario, scaling and integrating slam into various roadblocks over time — never stopping, necessarily, but advancing less and less in any given period.
Krzanich's memo makes it extremely clear how the PC fits into Intel's new market paradigm. Remember the quote above about the Internet of Things? Here's the very next sentence. "[W]e view our core Client business of PCs and mobile as among the many variations of connected things, which is driving our strategy of differentiation and segmentation in the Internet of Things business."
In other words, yes, PCs are still important, but not because their PCs. In the future, your PC is just one more device you happen to access the cloud with. The market will continue to be important to Intel, but it's no longer a growth platform or even a major pillar — at least not rhetorically.
Intel's newfound and hardcore data center focus could spell bad news for AMD when the smaller chip company attempts to re-enter the market for data center parts with its Zen CPU. You can bet that Intel, who increasingly leans on the data center for profits and the kinds of earnings that make Wall Street happy, will not give up market share easily or quickly. While I expect Zen to be a reasonably strong core, there's very little chance that AMD's performance will leap from current levels to matching the latest Skylake processors. The gap between the two companies is now much wider than it was at the end of the K7 era, when AMD was pushing its last gen forward on fumes and frantically ramping Opteron towards commercial availability.
If AMD's products are good it'll undoubtedly gain some market share for itself, but it has the misfortune of facing down an entrenched competitor with extremely good reason to fight it tooth and nail. Getting Zen out the door on-time is a major goal for AMD, but that's just the start of the fight, not the end.
Take a look at the very top of your mobile phone screen and you'll probably see 3G or 4G next to the signal-strength indicator, depending on the kind of contract you're signed up to. These refer to the third- and fourth-generation stages of mobile-telecommunication technology. It follows, then, that 5G is the fifth-generation wireless system – and it promises to be much better than anything that has gone before.
In the same way that 4G is significantly faster than 3G, the key advantage of 5G is that it speeds up the mobile internet. Although our phones can already connect to Wi-Fi both at home and while we're out and about, having a steady wireless signal remains crucial if we want to have widespread connectivity wherever we go. Increasingly, mobile users require near-instantaneous access to services and that demand is fuelling the desire to make things even faster than they are already.
The average download speed via 3G is said by Ofcom to be 6.1Mbps (megabits per second), whereas on 4G it is 15Mbps – which is faster that many people's broadband speed. By comparison, 5G is understood to be capable of between 10 and 50Gbps, although Professor Rahim Tafazolli, director of the 5G Innovation Centre at the University of Surrey told the BBC that he believes speeds of 800Gbps are possible (and no, that's not a misprint). Whatever the eventual maximum proves to be, it's sure to be jaw-dropping.
In truth, probably not. The speeds achieved so far with 5G have been under laboratory conditions and it will, as always, be down to the various mobile networks to make the most of 5G technology and pass on the full benefits to consumers. In reality, we're likely to see speeds of around 10Gbps, which fits what we've seen with the 4G LTE standard that we use today. LTE (or Long Term Evolution) can, in theory, download at up to 300Mbps while uploading at 75Mbps, but we don't see that in practice.
You bet we will! After all, the way we use the mobile internet today is very different to how we initially used it and we need future evolution of wireless tech to unleash fresh possibilities. Imagine if we'd stuck with 1G – we'd still be making phone calls but nothing else. Text messages became popular with 2G, and smooth and reliable web browsing, emails and apps only became possible with 3G. When 4G was introduced, it coincided with our insatiable demand for video and music, and our need for faster downloading and uploading.
So when 5G is eventually given the green light and starts to appear as a contract option, we'll be able to stream 4K videos to our phones. What's more, should the claimed 800Gbps speed ever become a reality, we'd be in the amazing position of being able to download 33 HD videos in just one second. And that would just be the start of it.
It seems crazy, but actually we do. The future of connectivity is extending beyond using mobile networks for phones and tablets. Since 5G will reduce latency to milliseconds, it starts becoming much more useful in a world blessed with the Internet of Things – one in which we connect security systems, cars, wearable devices – even umbrellas –and so much more to the web. The research firm Gartner says that 6.4 billion connected "things" will be in use in the consumer sector this year (bit.ly/gartner393) and that there will be 13.5 billion within four years. Throw in business "things" and it becomes a hectic, demanding space that only 5G can truly cope with.
If you're interested in bolstering you coding skills with some C#, we've got a sale running on the HotHardware Shop that'll be of interest. We've got a Complete C# Coding Bootcamp , with 11 Courses and 89+ Hours of Training, on sale for only $69. That's a discount of roughly 90%...
Why should you learn C#? It's highly in demand for employers, and gives you a great programming foundation applicable to Java, Objective-C, PHP, and more. This is a powerful, flexible language that underlies everything from business enterprise apps to compilers, making it a no-brainer to learn and master.
You can find more details on this awesome deal right here
Facebook's history is already the stuff of Silicon Valley legend: CEO Mark Zuckerberg dropped out of college to start it, the social network rebuffed acquisition attempts, and it's become one of the most influential companies in the world.
On Wednesday, we learned a few more things about Facebook, including the the date of its shareholder meeting -- June 20. The meeting will be held in Redwood City, about 20 minutes up the road from the company's California headquarters.
Meanwhile, Facebook COO Sheryl Sandberg gets a $700,000 base salary, CFO David Wehner makes $650,000, and Chief Product Officer Chris Cox earns $625,000 along with CTO Mike Schroepfer. They all get bonuses and stock too.
Lots of people want your attention when you're the fourth-richest person in the US and the 19th most powerful person on the planet (according to Forbes). That's why Zuckerberg has a security detail, or "program" in Facebook parlance, to address potential concerns.
According to Facebook, there have been specific threats made against him. So the company has security measures in place at Zuckerberg's personal residences (plural) and pays for his security personnel. Zuckerberg also has a private airplane covered under this program. All told, it costs more than $5 million per year.
This year, Facebook began reporting security for Sandberg as well, which cost nearly $1.3 million. The company didn't say whether she gets a plane, too.
Facebook is called a "controlled company," meaning Zuckerberg has ultimate control. That's not just because he owns a lot of Facebook shares, but also because he has special "Class B" shares, which have 10 votes per share. Now, Facebook is preparing to offer a new "Class C" stock, which are non-voting.
Some shareholders don't like this arrangement and are putting forth a proposal for the shareholder meeting to make all shares equal.
"Without a voice, shareholders cannot hold management accountable," the shareholder proposal reads.
Of course, Zuckerberg disagrees with this. In a conference call with analysts, he noted that his control of the company allowed him to resist pressure to sell early on.
"Facebook has been built by a series of bold moves," he said. "And when I look out at the future, I see more bold moves ahead of us than behind us. "
Shareholder proposals like this, particularly in successful tech companies, don't often pass.
"We don't expect VR to take off as a mainstream success right away," he said. "I really want to emphasize that. "
Noted.
"We have a basic moral responsibility to tilt our investments," he added.
If that sounds ambitious, well, it is. Only time will tell if 31-year-old Zuckerberg can pull it off.
Over a quarter of IT leaders (29 per cent) believe their IT team needs to be replaced in order to drive digital transformation and increase productivity, according to research. 
Organisations want their teams to deliver more cloud services (61 per cent) and mobile apps (53 per cent) and turn data into actionable insight (51 per cent).
However, the survey of 1,000 IT workers and 200 senior IT managers in the UK,  also found that 67 per cent of IT leaders said they currently lack the balance of team expertise required to provide these services. They also believed they could increase overall productivity by 31 per cent if their team had the right mix of IT skills, knowledge and experience.
But IT workers claimed their potential isn't being realised. The majority (71 per cent) feel that their skills and knowledge are not being fully used by their organisations. They believe this is due to a lack of investment (46 per cent) and up-to-date training (34 per cent). In addition, more than a third (34 per cent) of IT workers think day-to-day problem solving is prioritised over innovation projects.
The study carried out by Experis, found a disconnect emerging between IT leaders and IT workers.
"Traditionally, the IT department was the practical powerhouse tasked with maintaining infrastructure, but now it is evolving to become more strategic," said Geoff Smith, managing director of Experis Europe.
"IT teams are starting to redefine business practices and put digital services at the heart of their organisation. Yet, this research suggests they aren't in a fit state to facilitate this change. IT leaders think they lack the relevant team skills, but workers believe they aren't given the opportunity to demonstrate their talent. This should be a wake-up call for UK businesses. They need to establish the capability of their IT department. There is an expectation that IT can drive strategic growth."
Specifications 
Processor : Octa-core 1.5GHz Qualcomm Snapdragon 617
Screen Size : 5in
Screen resolution : 1,920x1,080
Rear camera : 13 megapixels
Storage (free) : 16GB (10GB) / 32GB
Wireless data : 3G, 4G
Size : 146x71x7.3mm
Weight : 143g
Operating system : Android 6.0 Marshmallow
ATMs can be easily hacked and malware installed, meaning funds could be stolen, a report by Kaspersky Labs has revealed.
The company identified two key hardware flaws with the ATMs it researched - the fact that the computer inside the machine can be easily accessed and once hackers manage to reach the PC, they are running outdated systems, so can be easily infected.
"The results of our research show that even though vendors are now trying to develop ATMs with strong security features, many banks are still using old insecure models,"  Olga Kochetova, security expert at Kaspersky Lab's Penetration Testing department said.
"This makes them unprepared for criminals actively challenging the security of these devices. This is today's reality that causes banks and their customers huge financial losses. "
Many ATMs studied by Kaspersky were running Windows XP, which is no longer supported by Microsoft. This means their security isn't up to date and malicious malware can be installed without too much effort.
Additionally, in the majority of cases, Kaspersky explained, the ATMs use software based on the XFS standard for communication between banking infrastructure and hardware units to process cash and credit cards. This is an old standard that doesn't require authorisation for the commands it sends, so any malware used to track transactions can obtain information including PIN numbers or it can give away all the money in the ATM.
However, malware doesn't need to be used in order to hack cash machines. Criminals can also install a programmed microcomputer inside the ATM, which could connect it to a rogue processing centre. This means a hacker could give their own commands to the ATM, which it will then obey.
"From our perspective, this is the result of a longtime misbelief that cybercriminals are only interested in cyber-attacks against Internet banking," Kochetova added. "They are interested in these attacks, but also increasingly see the value in exploiting ATM vulnerabilities because a direct attack against such devices significantly shortens their route to real money,"
A nuclear power plant in Germany has been infected by malware designed to give hackers remote access to its systems.
The Gundremmingen power station, north-west of Munich, is run by the German utility RWE. According to media reports , two strains of viruses, W32. Ramnit and Conficker were discovered at the facility's B unit in a computer system retrofitted in 2008.
In a statement , the firm said these systems were used for "data processing and visualisation and part of the fuel assembly loading machine".
The malware was also discovered on 18 removable data drives, mainly USB sticks, and computers isolated from the plant's operating systems. It is unknown how the malware got onto the systems in the first place.
A spokesman told German newspaper Die Zeit that around 1,000 computers had been checked by IT staff at the firm and "no systems important to safety" had been infected.
RWE said it has increased cybersecurity measures in response to this. The power company has also informed Germany's Federal Office for Information Security (BSI), which is investigating the incident.
Tony Berning, senior manager at security firm OPSWAT, said that as attacks become more sophisticated, and digital control systems increase in complexity and levels of automation, it is increasingly difficult to prevent threats from impacting the operation of critical infrastructure.
"As a security measure, most critical infrastructure systems are air-gapped or isolated from external networks. Because of this, portable media is a primary vector for cyber-attack; it is often the only way to transport files to and from secure areas. As key attack vectors for malware, it is extremely important that extra attention is placed on securing the portable media devices that are brought in and out of a secure facility," he said.
Alex Cruz Farmer, VP of cloud at Nsfocus, said this is a "fantastic example of where the Internet of Things, as well as BYOD (Bring Your Own Device) adoption, without the consideration of security has created a huge risk to an organisation.
"Almost every person who walks around today has a USB stick or a device which can be turned into a removable drive - even your iPhone. With businesses now issuing laptops, rather than the traditional desktops, and also more of the worldwide workforces taking their work home with them, means we are, without knowing it, more susceptible to infection," he said.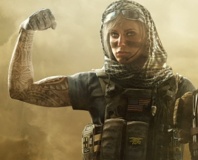 The new operators look as military as it gets Ubisoft has released details on the operators coming in the second major content update for Rainbow Six Siege, Operation Dust Line, releasing in early May.
Operation Dust Line is going to follow in the footsteps of Operation Black Ice before it, and will be bringing two new operators and a map to the table. If Black Ice was anything to go by, Operation Dust Line will go for a desert themed map, and a strong rumour at the moment is that the map might be in some way related to the raid on Osama Bin Laden's compound.
It's just a rumour, and as Rainbow Six Siege seems to strive for an apolitical approach, so even if that was the case, it's unlikely to actually refer to the raid by name, in a similar way that the Oregon map draws inspiration from the Waco Siege.
Anyway, speculation over. Let's talk operators. The new characters come from the Navy SEALs, if I were still speculating I'd mention that the SEALs are the folks that raided Osama Bin Laden's compound.
Your operators are Valkyrie and Blackbeard, taking Rainbow Six Siege's naming conventions firmly into radical. Valkyrie is on the defence and has the ability to deploy sticky cameras inside the map, adding these cameras to the defender's surveillance network. Blackbeard comes equipped with a rifle and a shield, which is likely to be as annoying as it sounds.
One thing that's quite upsetting about Blackbeard is that both of the new attackers have just been weapons based. The question at this stage is whether Ubisoft has run out of good ideas for attacking characters. With two more big content updates still to come, hopefully the next attacker we see has more than a unique weapon combo. Mostly I'm just raging because there are now 4 shield-using Operators.
You can watch the PC Rainbow Six Pro League Finals on May 7th to learn more about Valkyrie and Blackbeard and the other characters coming in Operation Dust Line and Rainbow Six Siege Season Pass holders will get access to the new operators starting on May 9th.
I'm looking forward to it, personally.
MICROSOFT HAS RELEASED two new previews of the forthcoming Windows Server 2016 and System Centre 2016 platforms.
Windows Server 2016 Technical Preview 5 and System Centre 2016 Technical Preview 5 are available for to download for evaluation now and showcase the latest capabilities added to the platforms.
Both are expected to hit full release sometime in the third quarter, providing firms with the latest version of Microsoft's server platform and associated management platform with support for mixed environments and hybrid cloud operations.
"Windows Server and System Centre 2016 are a key part of our commitment to give you increased options and more flexibility as you take on the challenges of managing your hybrid cloud environment," said Mike Neil, Microsoft's corporate vice president for enterprise cloud, on the firm's  Server & Cloud Blog .
"We're excited about the new releases, and look forward to your feedback. "
The new technical preview of Windows Server delivers new capabilities to help create a more flexible and cost-efficient data centre using software-defined compute, storage and network virtualisation technologies, Microsoft said.
In addition, it provides extra layers of security to guard against sophisticated cyber attacks, including features to control privileged access and shield virtual machines and servers from emerging threat vectors.
A key feature of Windows Server 2016 is a Nano Server role, a new stripped down deployment image that is claimed to be 25 times smaller than a full image with Window Server with desktop experience, and allows users to build servers with just the functionality they need.
This now comes with an updated module for building Nano Server images, more separation between physical host and guest virtual machine functionality and support for different Windows Server editions.
Earlier previews of Windows Server 2016 added a Shielded mode for virtual machines that enabled BitLocker disk encryption for its virtual disks. Microsoft has added a new Encryption Supported mode in Technical Preview 5 that offers more protection than an ordinary virtual machine, but less than Shielded mode, while still supporting disk encryption, Live Migration traffic encryption and other features.
Meanwhile, System Centre 2016 Technical Preview 5 adds further features to simplify the management of highly virtualised software-defined infrastructure, especially the new capabilities in Windows Server 2016.
These include managing the lifecycle of Nano Server hosts and virtual machines, simplified deployment of the new Windows Server 2016 software-defined networking components, and support for Storage Spaces Direct and replicated storage volumes, Microsoft said.
The new preview adds data-driven alert management that expands the surface area of monitoring and reduces friction for IT operations, according to the firm, as well as increasing the monitoring of Unix and Linux servers and providing streamlined access to management packs.
Microsoft has added support for new Windows 10 features, in-place upgrades and provisioning packages and profiles, a new servicing dashboard and improved mobile device and application management capabilities via the Microsoft Intune cloud service. µ
RESEARCH BY VPN company HideMyAss has found that the majority of people cannot distinguish chunks of texts in dystopian fiction from passages in the UK Investigatory Powers Bill  (IP Bill)
We are not taking the Katniss here. HideMyAss polled a couple of thousand people and found that they could not tell dystopian fact from dystopian fiction and believed that the bill might have been from Nineteen Eighty-Four , Brave New World , The Hunger Games or The Matrix. Eight per cent of people thought that the text might come from North Korea. This is very bad indeed.
" The Snoopers' Charter is bewildering in its current form and would allow the government to pry into our lives via technology that has seriously sinister abilities," said Danvers Baillieu, chief operating officer at HideMyAss.
"Whilst we're not suggesting that [home secretary] Theresa May is quite as manipulative as The Hunger Games ' President Snow, the fact remains that the Snoopers' Charter has little regard for our privacy, and is therefore unsurprisingly difficult to distinguish from dystopian fiction.
"We firmly believe that everyone is entitled to a private digital life free from unnecessary intrusions. As a result, we're seeing growing numbers of everyday web users using virtual private networks to protect their personal data from prying eyes. "
A fifth of the people polled thought that the quotes came from George Orwell's Nineteen Eighty-Four , which makes sense if you've read it, while seven per cent thought they were from The Hunger Games. One in 10 thought they were from Enemy of the State , which is a film with Will Smith, while 11 per cent thought they remembered it from The Matrix.
The Investigatory Powers Bill is a controversial thing, and we asked HideMyAss which sections of it were used in the research.
They included: "It is the duty of an operator on whom a requirement or restriction is imposed to comply with the requirement or restriction," and "The Information Commissioner must not disclose the existence or contents of a retention notice to any other person. " µ
Tests of York's Ultra Fibre Optic (UFO) fibre-to-the-premises (FTTP) broadband network are seeing encouraging results, and ISP TalkTalk is exploring the possibility of rolling the network out on a wider basis.
UFO – a joint venture between fibre backhaul supplier CityFibre, and internet service providers (ISPs) Sky and TalkTalk – was launched in 2015 with the intention of being the first gigabit FTTP service to be made available on a large scale in an urban area.
The partners also set out to prove that such a project would be well-accepted by users and be financially viable.
The network dig around the city has made steady progress, with 120km of fibre optic cable laid, connecting 500 homes. It is also testing with business customers. According to project head Richard Sinclair, the network has already had 70,000GB of data downloaded across it.
Sinclair said the work would not have been possible without the enthusiastic backing of York City Council.
"The council shares TalkTalk's vision and passion that technology will transform our society," said Sinclair. "The council is the de facto fourth partner in the venture and has been very supportive of our journey to make York UFO's first city."
York Council head of ICT Roy Grant said the service gave his city a chance to extend the so-called Northern Powerhouse beyond larger urban areas, such as Leeds, Liverpool and Manchester.
York already offers free city centre Wi-Fi and ultrafast connectivity to council facilities. Grant said he was particularly keen to beef up general connectivity to help convince more businesses to locate in the city, and to convince students at its university to build lives and careers there.
The free Wi-Fi has also proved particularly useful at attracting tourists, especially from China, where connectivity is a big factor in holidaymaker decision-making.
"Why does the tech powerhouse have to be Leeds and Manchester? What can't it be here? There is no reason not to come stay, live and work in York, and this fibre footprint is a key enabler," said Grant.
"Connectivity shouldn't be a lottery. It shouldn't matter where you live. It should be a given."
Without doubt, big data, cloud computing, the internet of things (IoT) and worker mobility have all paved the way for more disruptive business models, in markets all over the world.
Previously, when IT changed industries it was often done covertly, with new systems purring away in the background, unseen and often unknown to the user.
However, digital systems are now out in the open, transforming industries in front of participants and their customers, and affecting almost everything we do on a daily basis.
The Apple Pay mobile payment service is signing up a millions of users but the service has yet to provide Apple with "meaningful" financial returns.
Speaking at the IT giant's quarterly financial results announcement, CEO Tim Cook said Apple Pay currently gets over one million new users a week and there are now more than 10 million contactless reader terminals accepting Apple Pay globally.
But Apple CFO, Luca Maestri, said the service does not yet make much money – but that this could change. "Apple Pay doesn't provide a meaningful financial contribution at this point, but as we look at the amount of transactions going through Apple Pay now and think ahead to the long term, we think this could be an interesting business for us," said Maestri.
Looking for new revenue streams is essential in the light of recent falls in revenue and profit. Apple posted a drop in sales and profits during its second quarter, with sales worth $50.55bn compare with $58bn in the same period the year before; and profit was  $10.51bn, compared with $13.56bn last year.
Apple Pay became available in the UK in July 2016, when users of Apple's  iPhone 6  and iPhone 6 Plus were able to make contactless 
payments
using their mobile phone. The payments app allows users to make payments by scanning their iPhones over contactless readers.
It will soon face direct competition in  the UK. Samsung Pay  will be available in the UK later in 2016, while Google will make its Android Pay app available in the UK soon.
Mobile phone payments may become the main way to pay for sales in the UK, with one third (33%) of Brits believing more payments will be made using smartphones than by credit or debit cards by 2020, according to the Banking Moving Forward  study released in 2015 by 
Experian .
Technology companies are moving too fast for governments to keep up, according to a former chief of the US Defense Advanced Research Projects Agency (Darpa).
Kaigham (Ken) Gabriel was acting director of Darpa and the man behind drone technology and global positioning satellites, as well as the military's top secret, high-tech operation responsible for inventing the forerunner to the internet, Arpanet .
He believes governments are fighting a losing battle with technologies such as encryption. But, when it comes to the possibility of advanced tech falling into the wrong hands, he doesn't believe western governments should give up altogether.
In an interview with Computer Weekly at the EIT Innovation Forum in Budapest, Gabriel said export controls on certain so-called dual-use tech were sensible and practical.
"Export control of dual-use technology is a very important area. It is a serious issue that we have to be careful very about. Yes, the field is level from the point of view of commercial tech, but that doesn't mean all bets are off and we should just dump all technologies on the marketplace," he said.
"I think we are far from that utopia. There are certain elements that should be thoughtfully and carefully controlled and restricted by export.
"One of the things people and governments need to understand is that the private sector is moving [with a lot of] speed, energy and economic power. The days when government could leapfrog encryption with federally funded or defence-funded technologies are gone," Gabriel added.
"It's going to be very hard to fight and to push against those trends. The reality is that when people, for good or ill, get their hands on a technology, it is very hard to take it away from them. Overall, that's a good thing.
"It will be a constant escalation – the government will come up with a way to break it and someone else will come up with a way to further encrypt."
Facebook shares rose by more than 9% in after-hours trading after the company reported first quarter profit of $1.51bn, up from $512m in the same period the year before, beating analysts' expectations.
The social networking firm reported revenue of $5.38bn, up 52% compared with the first quarter of 2015, with advertising revenue rising 57% to $5.2bn.
Analysts polled by Thomson Reuters predicted profits of $1.1bn from revenues of $5.25bn , according to the International Business Times .
Significantly, 82% of the ad revenue came from mobile, compared with 73% in the first quarter of 2015. Pundits said Facebook had attracted new advertisers through its focus on live video.
The future success of Facebook was widely considered to rest largely on the company's ability to make a successful transition to the mobile era.
Total monthly active users (MAU) increased 15% from a year ago to 1.65 billion, with each user earning the company an average of $3.32 compared with just $2.50 in Q1 of 2015.
Mobile MAUs increased 21% to 1.51 billion, accounting for nearly 92% of the total number of MAUs.
"We had a great start to the year," said Mark Zuckerberg, Facebook founder and CEO. "We're focused on our 10-year roadmap to give everyone in the world the power to share anything they want with anyone," he said.
SECURITY OPTION Cisco Talos has warned of a malware infection that has backdoor capabilities and 12 million machines in its grasp.
The malware can steal personal information and gain administration rights. Talos calls it a 'generic trojan' made worse owing to its scale and payload. A common theme in the malware is a lot of incidents of the word 'Wizz' in the code.
"The word 'Wizz' was in the name of every sample analysed, roughly 7,000 unique samples," Talos said in a blog post .
"The sample uses very interesting methods to avoid detection and prevent analysis of the network traffic and the actual source code. Embedded text resources allow an author to include additional payloads in an initial binary. This technique was used by this piece of spyware to hide an encrypted payload.
"Once executed, a module, Wizzupdater, is loaded. This module attempts to verify the security posture of the environment before executing. This is a technique routinely found in malicious software to ensure that the infection only occurs in an environment where the malware is likely to be effective and go undetected. "
Talos explained that the malware also includes a "scary" backdoor. "Inside our custom sandbox, the launcher executed and our WeAreWizzlabs registry key allows our analysis tools to avoid detection. The module executed and installed on the victim machine," the firm said.
"First up is the most useful module installed - the ability to download and execute any other remotely hosted and available binary which includes a message back to WizzLabs to provide feedback if the execution was successful.
"With this access, any piece of software could be planted on the victim machine without any user interaction required. "
Such software includes adware like System Healer, apparently a favourite of the Cisco Talos team, and the work of a French company called Tuto4PC.
"This particular adware clearly has the ability to install additional and possibly unwanted software to monetise the platform," said the post.
"Aside from monetisation, when a malicious piece of software is able to gain a foothold in the victim machine and gain the ability to deliver any other possible binaries, the game is up.
"In a devil's advocate scenario a motivated malicious attacker could attempt to take over the large amount of associated hosts and use them for nefarious activity. " µ
To hear more about security challenges, the threats they pose and how to combat them, sign up for The INQUIRER sister site Computing's Enterprise Security and Risk Management conference , taking place on 24 November.
LENOVO-OWNED Motorola has been slapped with a $5m class action lawsuit over allegations of shoddy customer service and not honouring warranty policies.
News of the lawsuit comes via Trusted Reviews , which learned this week that the complaint was filed against Motorola on 21 April in Illinois, accusing the company of "unfair, unscrupulous, immoral and oppressive" business practices. 
The lawsuit's main plaintiff, Douglas Lynch, decided to take legal action after a long-drawn out battle over a Moto 360 repair. He contacted Motorola for a replacement after the backplate of his smartwatch cracked, and was informed that a replacement would take four days to reach him.
The replacement failed to arrive, and Lynch was eventually sent a Moto 360 two months later that was a cheaper model than the one he had purchased.
Lynch isn't alone in having a bad experience with Motorola. Girard Gibbs LLP, one of the law firms handling the case, told Trusted Reviews that Motorola owes "thousands of people" compensation.
This is evident on Reddit, where pissed off Motorola customers have flocked to tell similar stories .
One Redditor said:  "I have had some of the worst support from them on my Moto G 3rd gen I bought last year.
"I tried to buy an extended warranty plan they supposedly offered, but their website was so jankedy that even after a few escalations over a FEW MONTHS to various higher ups in their support department with no resolution to the problem I finally just gave up and decided to never by [sic] a Motorola phone again. "
Another added: "Wish someone would do the same in the UK as they wouldn't replace my 6 month old 360 and I ended up having to pay about £120 to get it fixed when it was a hardware problem. "
Esfand Nafisi, an attorney at Girard Gibbs LLP, explained that the actual compensation owed is "likely higher" than the $5m referred to in the original filing, adding: "We want these issues to be resolved for all consumers. "
Motorola said in a statement: "Motorola has a long history of providing exceptional products and services to its customers. We are aware of the lawsuit, and are investigating the claims, which we believe to be without merit. " µ
BLOCKY BUILDING BUILDERS can now mine materials, create ridiculously ambitious structures and slaughter 8-bit pigs in virtual reality (VR) after Microsoft's Mojang made Minecraft playable with Samsung's Gear VR.
Minecraft has evolved a lot since it was created by beardy Scandinavian developer Markus 'Notch' Persson, growing from a pseudo Lego simulator into an open world game that gained a story mode and Microsoft's attention.
Microsoft snapped up Mojang for an eye watering $2.4bn , and Minecraft has been used to teach kids code and bolster Microsoft's artificial intelligence work. It has gained a functioning interpreter for the Basic programming language , and is a bit of a phenomenon in the games and software worlds.
Making Minecraft playable in VR through the Gear VR headset and compatible Samsung smartphones is the next step in this unstoppable evolution. A version for the Oculus Rift is also in the works for people with the cash to stump up for a fully-fledged VR headset.
"Our VR edition of Minecraft for the Oculus Rift is still on its way, but to make things simple we've released a separate version on the Oculus Store just for use with the Gear VR," said Mojang on its website .
"It has all the features of Pocket Edition, costs the same and has cross-platform play with regular Pocket and Windows 10 editions. You'll need a compatible Bluetooth controller too."
Mojang hasn't simply just ported Minecraft to the Oculus Store, and has done some tinkering to prevent keen players getting nauseous after long building sessions and keeling over in the real world.
"We've thought hard about this and made loads of tiny tweaks to bring Minecraft to VR, like letting you turn the camera in snappy increments. It's a bit surprising at first but quickly feels normal and is a lot easier on the brain," the company said.
One of these changes is being able to play Minecraft in a virtual living room rather than directly in the 3D world. This allows people to step out of the world of Minecraft without needing to rip off the Gear VR with a grand flourish.
So it's VR today and augmented reality with Microsoft's HoloLens headset tomorrow. The evolution of the game created by one man that has all but taken over the world shows no sign of slowing down, and we're racking our brains as to what's next. µ
REPORTING THAT Microsoft has made a minefield of Windows 10 upgrades has been good to us.
We rarely get to see the lighter side of nag screens and malware disguised as security patches, but there was a very public example for one US meteorologist of how no-one is safe from the white and blue banner.
It was another lovely day in Des Moines, Iowa, with some risk of rain later. Weatherologist Metinka Slater was telling the good folk of the area whether or not to take a brolly when her map was suddenly obscured by that familiar message that we've all come to know and crave throwing soggy turds at. Only on live television.
"Microsoft recommends upgrading to Windows 10. What should I do? Don't you love it when that pops up? " she told viewers. No, Metinka, we don't.
After hastily moving to her next slide she found that her pointer was not working. "People are going to say it's that Windows 10," she joked. "Don't do it! " she added echoing the frustrations of the world.
We already know that the UK Met Office uses a powerful Cray supercomputer to generate forecasts, but we've asked the organisation whether rendering them on screen could result in the same problem for Tomasz Schafernaker.
A spokesperson told us: "This automatic upgrade message is usually disabled on production systems used for broadcasts, so I suspect this was a one-off occurrence. "
At this time last year, Windows 7 and 8 computers were already infected with a security update which we thought was in preparation for the upgrade to Windows 10, but turned out to be an invitation to be nagged, cajoled and, in some cases, forced to download the new operating system.
There have been reports of computers that were supposed to be immune from nags getting them anyway, and cases of medical equipment being booted and forced to accept an update before they could be used to help patients, you know, breathe.
However, rarely has a Windows 10 cock-up gone so public and the clip has gone viral around the world.
The so-called Anniversary Update of Windows 10 is marching ever closer as we hit the one-year mark. New features, including being able to draw directly on the screen with a pen and sending text messages from your PC, are currently in beta testing with the Insider programme. µ
SOUTH KOREAN HARDWARE FIRM Samsung's mobile business has posted its highest profits in two years thanks to bumper sales of the Galaxy S7 and S7 Edge.
The results come as Apple faced its first revenue drop in a decade. Samsung's mobile division posted $3.4bn in profit for the first quarter, a 42 per cent increase year on year, which the firm credited to better than expected sales of its latest smartphones.
"The first quarter saw overall earnings growth led by the early launch and successful sales of the flagship Galaxy S7 and S7 Edge ," Samsung said on Thursday.
Samsung also noted, without naming names, that the company had a one-time royalty settlement in the quarter that amounted to less than one per cent of the mobile division's revenue.
It wasn't just Samsung's mobile business that had a good quarter. The firm posted $5.83bn in overall operating profit and $43.46bn in revenue for the first quarter of the year, a rise of 12 per cent and 5.7 per cent respectively.
Beyond the success of the Galaxy S7, which was probably down to the waterproof body and added microSD slot, Samsung credited the Q1 growth to "improved memory product mix, expanded 14nm supply of System LSI products and increased sales of OLED panels".
Samsung's semiconductor business saw growth in DRAM and NAND profits, despite a global slump in PC sales. The 14nm process, which the firm uses to produce chips like the Exynos range and Qualcomm's Snapdragon 820, was the main factor in this success.
It wasn't all good news, though. Demand for LCD panels, used in TVs, for example, suffered after low seasonality.
"As for the year ahead, Samsung anticipates softening demand in the smartphone market and negative growth in the tablet market," the company said, adding that it "will reinforce its leadership in the premium smartphone segment on the back of the Galaxy S7 and S7 Edge, while continuing to increase volume and improve profitability in the mid- to low-end segment". µ
THINGS SELLER and book industry rewriter Amazon is in doo-doo after charging parents for in-app purchases made by their bloody kids when they should have been watching television, or something.
This kind of thing is outrageous. Apple gets fingers pointed at it often and usually kicks out the cash at its end.
The finger pointed at Amazon comes from the courts and a judge who agreed with the findings of the Federal Trade Commission (FTC) about in-app purchases made between 2011 and 2014.
The FTC has already pulled money out of Apple and Google over this, so it's probably rubbing its hands right now. Amazon, we hope, is working on a response to our request for comment on the ruling. We expect that the firm is not very happy, having said in 2014 that it would fight the ruling.
The FTC said in a news release that it reared up because parents felt that they were not properly informed about the chance of 'free' things coming with hidden paid-for things inside them.
"The judge's order in the case finds that Amazon received many complaints from consumers about surprise in-app charges incurred by children, citing the fact that the company's disclosures about the possibility of in-app charges in otherwise 'free' apps were not sufficient to inform consumers about the charges," the FTC said.
Naturally, the US watchdog is pleased to be close to the end of this, having already dealt with the aforementioned firms.
FTC chairwoman Edith Ramirez said: "We are pleased that the federal judge found Amazon liable for unfairly billing consumers for unauthorised in-app purchases by children, and look forward to making a case for full refunds to consumers as a result of Amazon's actions. "
Amazon and the FTC are going to have to work out exactly how much Amazon owes these punters. Back-of-a-fag-packet maths suggests that it might be somewhere in the region of $25m. µ
You may soon have 2 minutes to jump into your waiting Uber instead of a more leisurely 5, as the ridesharing company experiments with a shorter waiting window.
Under the new policy you will also have 2 minutes to change your mind after booking a ride, instead of the current 5. If you cancel the booking any later than that you will be charged a cancellation fee.
The UK government has spent £70,000 (about $100,000 or AU$134,000) on Snapchat filters.
It's good to see the government embracing new apps and methods of broadcast. If you want to reach a young audience, Snapchat is the place to do it: the messaging app has over 100 million daily users, many of whom are hard-to-reach millennials.
Workplace stress has existed as long as workplaces have. A Japanese company hopes a new-fangled computer mouse will combat that drag on employee well-being.
Alps Electric's mouse would allow management and human resources departments to get a more accurate picture of how stressed their workforce and particular employees are.
The device monitors and relays pulse, hemoglobin levels and oxygen saturation in the bloodstream, all of which are indicators of heart attack and stroke risk. Meanwhile, environmental sensors collect information on UV, ambient light, humidity and temperature, which can contribute to a person's mental well-being.
The sensors also monitor mouse-movement activity, giving greater insight as to what makes us tick.
Alps Electric is expecting to complete the sensor-equipped mouses by the end of 2016. Samples could be shipped by the spring of 2017.
Researchers at Thammasat University in Thailand have created something that will potentially make it a lot cheaper for the blind to read.
Called Touchable Ink, this new ink has the ability to rise when heated, turning what would normally be a flat row of printed Braille letters to an embossed version readable by fingers, according to a media release.
Developed in conjunction with Samsung, who supplied the printers, and advertising agency J Walter Thompson (JWT), the university expects that the ink will eventually be able to be used in normal printers.
Touchable Ink promises to lower the cost of printing Braille text for blind users from the current cost of $1.1 (£0.75, AU$1.50) per embossed A4-sized page to just a mere 3 cents per page using a standard printer. Furthermore, there won't be a need to pay around $2,850 for a Braille embosser.
"We are quite certain that the cost of touchable ink would be a lot cheaper than Braille printing, considering that the material ingredient that we use is a lot cheaper compared by volume to the average toner quantity in cartridges available on the market," said a JWT spokesperson to CNET.
Similarly, Apple's iPhones and their VoiceOver function help the visually impaired with navigating around town, surf the internet and even snap some great pictures .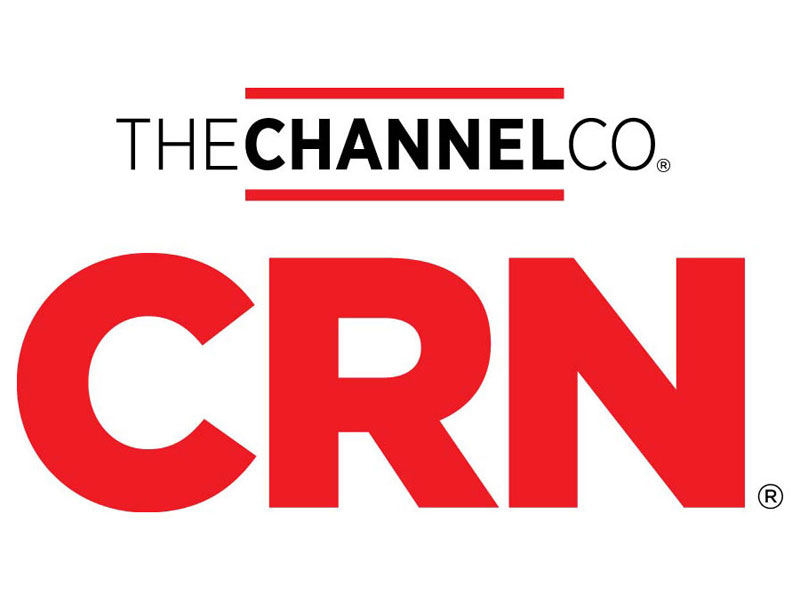 VMware's top cloud computing executive, Bill Fathers, is leaving after a three-year run, the Palo Alto, Calif.-based virtualization vendor said Wednesday. 
Fathers has been leading vCloud Air, VMware's hybrid cloud service, which has struggled to gain market share because of a lack of key features and competition from Amazon Web Services and Microsoft Azure. VMware has laid off much of the vCloud Air staff and seen several top executives depart in recent months. 
VMware has named two vCloud Air vice presidents, Allwyn Sequeira and Laura Ortman, as co-general managers, a VMware spokesman told CRN.  
[Related: After Extended Period Of Turmoil, Can VMware Right The Ship With vCloud Air Hybrid Cloud Service? ]
"Bill Fathers has made a personal decision to leave VMware, but we are still committed to vCloud Air," said the spokesman. Fathers couldn't be reached for comment on his future plans. Fortune was first to report on Fathers' departure from VMware.
Fathers joined VMware in March 2013 shortly before it launched vCloud Air, which was initially called vCloud Hybrid Service. The offering was aimed at stemming the tide of VMware customers using AWS, but a lack of pay-as-you-go pricing and the ability to sign up with a credit card led to sluggish sales. 
Sources told CRN last August that VMware had decided to cut back on developing new features for vCloud Air. In October, when VMware parent EMC hatched a plan to combine its Virtustream business with vCloud Air in a cloud joint venture, Fathers was moved to a "strategic advisory role" and wasn't part of it. 
But the Virtustream-vCloud Air joint venture, unveiled shortly after Dell announced its $67 billion bid to acquire EMC, didn't go over well with VMware investors, and VMware pulled out in December. After that, Fathers resumed his old role as head of vCloud Air. 
Despite the challenges, VMware is still plugging away with vCloud, pitching its disaster recovery and data center replacement and extension capabilities. And while VMware still isn't sharing revenue figures for vCloud Air, bookings for its vCloud Air network of service provider partners grew 25 percent year over year in its most recent quarter. 
VMware insists that vCloud Air offers a better price/performance ratio than rivals Amazon Web Services and Microsoft Azure, and has cited data to back up these claims . 
Fathers is the latest of several top VMware executives to depart over the course of the past year, a list that includes Chief Technology Officer Ben Fathi, Chief Operating Officer Carl Eschenbach and Martin Casado , VMware's top software-defined networking executive.

Total 93 articles. Generated at 2016-04-28 18:05