Announcement
Total 100 articles, created at 2016-06-02 18:14
(1.14/2)

 1 

Apple Watch 2 (Apple Watch S) UK release date, price and specification rumours: Developers aren't frequently creating Watch apps

The next Apple Watch will be an S upgrade, with all changes under the surface. We investigate the new Apple Watch S (Apple Watch 2) UK release date, price, new feature and specification rumours. 2016-06-02 14:17 11KB www.pcadvisor.co.uk

(1.02/2)

 2 

NetApp Solidfire adds high-end SF19210 all-flash array

All-flash array maker tops out the SF family with the SF19210, upgrades OS to add VVOLs compatibility and launches licensing that separates software licences and hardware purchases 2016-06-02 13:00 2KB www.computerweekly.com

(1.02/2)

 3 

Windows 10 Mobile users: here's how to get Facebook Messenger right now

One more big app comes to Windows 2016-06-02 10:20 2KB feedproxy.google.com

(1.02/2)

 4 

Mary Meeker: Internet Growth, Smartphone Sales Slow Down

Major digital trends in Meeker's report this year include the overall slowdown of internet growth, the evolution of web search, and the effects of messaging apps and digital assistants. 2016-06-02 10:06 4KB www.informationweek.com

(1.02/2)

 5 

Akitio Thunder3 Quad hooks up four drives with Thunderbolt 3

Akitio may not be a familiar name to some of our readers. The company was founded in 2011 and focuses on high-performance external... 2016-06-02 09:46 2KB techreport.com

(1.02/2)

 6 

New peripherals bring Windows Hello to any Windows 10 PC

Windows Hello is Microsoft's biometric security system for Windows 10 PCs but it requires special hardware. Japan's Mouse Computer will soon launch add-on sensors for any PC. 2016-06-02 04:27 1KB www.computerworld.com

(1.02/2)

 7 

Oracle employee says she was fired for refusing to fiddle with cloud accounts

A senior finance manager in Oracle's cloud business has complained to a federal court that she was fired because she threatened to blow the whistle on accounting principles that she considered unlawful. 2016-06-02 03:52 3KB www.computerworld.com

(1.02/2)

 8 

GOG.com launches Steam Connect service

GOG.com launches Steam Connect service. DRM-free duplicates - if you're lucky. 2016-06-02 00:00 2KB feedproxy.google.com

(1.02/2)

 9 

Game of Drones is an aerial warfare league where drones fight to the death

As drones have gained popularity, so has the sport of drone fighting. Pilots from around the world gather to go head to head for a chance to become top drone. 2016-06-02 00:00 2KB www.pcworld.com

(0.03/2)

 10 

Titanfall 2 UK release date rumours, platforms and features: Titanfall 2 to take on CoD and Battlefield in November

Titanfall 2 is coming this June. Here's everything you need to know, including the UK release date, platform and feature rumours. 2016-06-02 10:35 3KB www.pcadvisor.co.uk

(0.01/2)

 11 

Google Daydream release date, news and features

Google's Cardboard is getting a serious upgrade 2016-06-02 11:00 7KB feedproxy.google.com

(0.01/2)

 12 

5 things to know now that Uber has launched in Kampala

After months of speculation Uber has finally landed in Kampala. As a seasoned Uber rider from my time in Nairobi, I have been anxiously awaiting its launch in Kampala. Here are five things to expect now that the service is live. Unmatched Convenience For people who... 2016-06-02 10:35 6KB pctechmag.com

 13 

For IBM, the answer is Watson. But what is the question?

IBM is promoting its Watson natural language processing analytics technology as it tries to move its core business beyond technologies that it pioneered, but which have become commoditised. Will it fly? 2016-06-02 18:10 3KB www.computerweekly.com

 14 

Dell Brings Water-Cooling System to Hyperscale Data Centers

The company is collaborating with Intel to develop the Triton solution, which is aimed at scale-out data center environments. 2016-06-02 18:04 5KB www.eweek.com

 15 

7 Developer Tools Anyone Can Use to Build Modern Enterprise Apps

From Ruby to JavaScript, there are numerous languages and DevOps tools available to help build that latest, modern-day, enterprise-grade app. 2016-06-02 18:03 1KB www.eweek.com

 16 

IBM Layoffs Continue as Transformation Rages On

Reports of IBM layoffs of up to thousands of employees continue as Big Blue seeks to transition to support cloud, analytics and cognitive workloads. 2016-06-02 18:02 3KB www.eweek.com

 17 

Does Microsoft Azure make sense for developers?

Microsoft is betting heavily on cloud services for its future. We take a close look at its strategy as a platform for Office 365, Linux and microservices 2016-06-02 16:52 1KB www.computerweekly.com

 18 

Why our data access laws need to evolve ASAP

Be it through compliance or through resistance, it seems that every day a new major tech company is becoming embroiled with a 2016-06-02 14:08 3KB www.itworldcanada.com

 19 

Sony PS5: what will PlayStation 5 be like and when will we see it?

The PlayStation 5 is coming but when and in what form? 2016-06-02 13:00 10KB feedproxy.google.com

 20 

Financial trader bets on hyper-converged from Nutanix

London Capital Group ditches server-plus-SAN architecture for Nutanix and slashes deployment times and datacentre footprint with hyper-converged server/storage boxes with VMware. 2016-06-02 12:00 2KB www.computerweekly.com

 21 

Overwatch review

The team that fights together... 2016-06-02 11:32 5KB feedproxy.google.com

 22 

SATA SSDs with USB Type-C ports spotted at Computex

Internal SSDs equipped with external ports: it's a brave new world. 2016-06-02 11:31 2KB www.pcgamer.com

 23 

Android 6 Marshmallow update: when you'll get it and key features

The Android 6.0 update is out now 2016-06-02 11:30 4KB feedproxy.google.com

 24 

PC Gamer UK July issue: Dishonored 2

Also inside: the history of the immersive sim, our VR supertest, Duncan Jones on the Warcraft movie, and more. 2016-06-02 11:24 1KB www.pcgamer.com

 25 

TeamViewer outage sparks hacking claims which the company denies

Any compromises were apparently due to careless practices by users 2016-06-02 11:22 2KB feedproxy.google.com

 26 

Just Cause 3 DLC UK release date and gameplay rumours, season pass pricing: 'Mech Land Assault' Just Cause 3 DLC to be released on Friday, Avalanche Studios confirms

Just Cause 3 is out now. We round up everything you need to know about the new game, including the price, trailer and gameplay details. 2016-06-02 11:20 5KB www.pcadvisor.co.uk

 27 

Server shipments fall as firms use cloud and virtualisation to cut hardware costs

Gartner's latest global server sales tracker highlights the toll that cloud and virtualisation are taking on the market. 2016-06-02 11:15 2KB www.computerweekly.com

 28 

Android N 7.0 UK release date and name rumours, public beta and new features - how to vote for Android N name (get your vote in quick)

Now in public beta, Google needs your help to find a name for Android N - and time is running out! We explain how you can vote for the Android N name, detail the new features in Android N, and round up the Android N UK release date rumours. 2016-06-02 10:54 8KB www.pcadvisor.co.uk

 29 

How to fix any Linux problem

Linux issues begone! 2016-06-02 10:50 9KB feedproxy.google.com

 30 

Cloudera users put pattern recognition at heart of new business ventures

Cloudera users Barclays, BT, Sky Betting and Gaming, and Markerstudy are finding new business development opportunities through the use of the Hadoop ecosystem 2016-06-02 10:45 2KB www.computerweekly.com

 31 

Big data and open-source cloud technology help Gulf Air pin down customer sentiment

Big data engine that performs sentiment analysis on both Arabic and English textual data helps airline to understand and react rapidly to customer preferences. 2016-06-02 10:24 2KB www.computerweekly.com

 32 

Overwatch cheaters are having a hard time

Aww, the poor lil' guys. 2016-06-02 10:02 1KB www.pcgamer.com

 33 

Synaptics to Add Inexpensive Fingerprint Reader to Any PC

The importance of biometric authentication is growing these days because passwords, which are easy to remember, are usually not strong enough, whereas... 2016-06-02 10:00 2KB www.anandtech.com

 34 

Thoma Bravo Acquires Analytics Vendor Qlik For $3B

Qlik, which reportedly has been exploring a possible sale amid pressure from an activist investor, is being sold to private equity player Thoma Bravo in an all-cash deal. 2016-06-02 09:43 1KB www.crn.com

 35 

How will open source AI change the tech industry?

Big tech players' AI APIs will have a huge effect on IT 2016-06-02 09:25 4KB feedproxy.google.com

 36 

Is bloatware a security disaster waiting to happen on your laptop?

Bloatware security holes blight notebooks from major PC vendors 2016-06-02 09:18 2KB feedproxy.google.com

 37 

Sirin Labs' 'Military-Grade' Smartphone Sports Celebrity Price

The Solarin smartphone promises security, including on-device malware protection and optional encryption, for those who have everything else. 2016-06-02 09:06 4KB www.informationweek.com

 38 

Best game deals UK: Cheap PC games, cheap PS4 games, cheap Xbox One games

The best discounts you'll find in the Steam sales, GAME sales, Origin sales, Amazon sales, Greenman Gaming sales, Argos sales and more. 2016-06-02 09:01 5KB www.pcadvisor.co.uk

 39 

It's what's outside that counts: The coolest and craziest case mods from Computex (pictures)

If you have top-of-the-line hardware, why stick it in a boring black box? These modders have taken their passion to the extreme with custom lighting, liquid cooling and extravagant cases, reminding us that sometimes, consoles just don't cut it. 2016-06-02 11:43 886Bytes www.cnet.com

 40 

Rosewill brings class to its case designs with tempered glass

Rosewill has budget design down, but it's reaching for something bolder and better with the Cullinan. 2016-06-02 08:27 2KB www.pcgamer.com

 41 

9 Secrets Of Data-Driven Companies

What does it mean to call your company data-driven? Definitions range from simple reporting to viewing data science as a core business strategy. We asked executives from a variety of businesses to help us identify which traits are essential for becoming a truly data-driven company... 2016-06-02 07:06 3KB www.informationweek.com

 42 

Google builds Chromecast support into Fiber TV cable boxes

Forget the Chromecast dongle, if you have Fiber TV your set-top box will do the same thing--almost. 2016-06-02 07:04 1KB www.itnews.com

 43 

Microsoft invites VR devices to Windows Holographic platform

It didn't take long for a platform war —well, maybe more like a skirmish—to develop between the Oculus Rift and the HTC Vive... 2016-06-02 07:00 1KB techreport.com

 44 

In pictures: The wild mods and awe-inspiring PCs Corsair brought to Computex

Corsair is showing its newest components for building gaming rigs at Computex in Taipei, including cooling fans that use magnetism to float free from their bearings 2016-06-02 06:17 3KB www.pcworld.com

 45 

Standard Chartered Updating its Africa Online Systems

Standard Chartered Bank is set to introduce its newest mobile and online banking platform across eight African markets, as it looks at innovative solutions for its 1 million clients across Africa. With the update, Clients will be able to enjoy a consistent online experience across laptops,... 2016-06-02 06:13 1KB pctechmag.com

 46 

How to embrace the benefits of shadow IT

By making shadow IT a bad word, CIOs are ignoring the benefits of what are business-aligned systems and missing an opportunity to build a cohesive strategy and governance system that includes all the technology systems in an enterprise. Here's how to better identify, manage and take... 2016-06-02 06:03 2KB www.itnews.com

 47 

Someone has made a real life Half-Life City Scanner drone

Modding Half-Life 2 is still an enriching pastime for thousands, but did you know you can mod life to be more like Half-Life 2? Yeah, it's a thing: Russian handyman Valplushka has fitted a remote control drone with all the adornments needed to... 2016-06-02 05:51 1KB www.pcgamer.com

 48 

Apple's enterprise partnerships, big and small, start to pay off

Apple is slowly strengthening its foothold in the enterprise through a series of partnerships with established providers of business services, large and small. Here's a breakdown of what's working, from the perspective of Apple's leading business partners, as well as how the pacts benefit CIOs. 2016-06-02 05:00 5KB www.itnews.com

 49 

Ubisoft is reportedly working on a film adaptation for The Division

It will no doubt prove to be quite divisive. 2016-06-02 04:52 1KB www.pcgamer.com

 50 

Intel's data center chief talks machine learning -- just don't ask about GPUs

Diane Bryant, the head of Intel's powerful data center group, was at Computex in Taipei this week, in part to explain how the company's latest Xeon Phi processor is a good fit for machine learning. 2016-06-02 04:50 4KB www.itworld.com

 51 

Does your performance review process need a performance review?

Reviews are a source of anxiety and stress on both sides, but they're still important tools for setting expectations. 2016-06-02 04:50 3KB www.computerworld.com

 52 

Cuba works to join the global economy, and IT sees a golden opportunity

More than just a tourist destination, the country has a growing population of IT-savvy workers and potential customers for tech gadgets 2016-06-02 04:38 10KB www.infoworld.com

 53 

Facebook DeepText A. I. -- YOU are the product

Facebook announces new A. I. -- DeepText. It will help the social network to improve users' "experiences" by "solving tricky language challenges." In English, that appears to mean Facebook will mine even more of your private data, so it can sell even... 2016-06-02 04:04 1KB www.computerworld.com

 54 

Avexir updates its flashy plasma-topped RAM to DDR4

LEDs and plasma tubes don't make RAM go faster, but they definitely make it look cooler. 2016-06-02 04:01 1KB www.pcgamer.com

 55 

Android N: 5 features we love in the new OS

The next version of Android is still in preview, but based on what we've seen, we can't wait to start using it on our phones every day. 2016-06-02 04:00 3KB www.itnews.com

 56 

Parallels Access 3.1 review: Remote access on steroids, now for iPad Pro

With support for the latest iOS hardware and the Apple Pencil, Parallels Access 3.1 continues to be the absolute best way to use desktop applications from a mobile device. 2016-06-02 04:00 7KB www.itnews.com

 57 

Steam's May survey shows its users prefer Windows 10

In the May 2016 edition of Steam's hardware survey, Windows 10 finally edges out Windows 7 as the preferred OS. How much is attributable to forced upgrades, rather than simple preference, isn't clear. 2016-06-02 04:00 3KB www.itnews.com

 58 

'Vendor overload' adds to CISO burnout

Security tools are crucial in protecting organizations from online threats. But the glut of tools on the market can lead to information overload for CISOs trying to evaluate them all. 2016-06-02 03:34 8KB www.itnews.com

 59 

Server market slumps after seven quarters of growth

The server market saw a year-on-year revenue slump of 3.6 percent in the first quarter to $12.4 billion, after a winning streak of seven quarters of growth, IDC said. 2016-06-02 03:31 2KB www.computerworld.com

 60 

The IoT past, present and future

Professor Sanjay Sarma is best known for his ground-breaking work with Kevin Ashton and David Brock in co-founding the MIT Auto-ID Center. It was during this period back in 1999 that the term "Internet of Things" was coined and "things" truly started to get connected to... 2016-06-02 03:30 2KB www.computerworld.com

 61 

Tricks that ransomware uses to fool you

Cyphort has examined different variants of ransomware to help users get an idea of what might be coming down the Internet pipeline. So keep an eye out for these characteristics before your network is taken hostage. 2016-06-02 03:18 3KB www.itnews.com

 62 

Had it with Apache Storm? Heron swoops to the rescue

Heron, Twitter's brand-new streaming replacement for Apache Storm, offers easier scaling and higher throughput while maintaining Storm code compatibility 2016-06-02 03:00 6KB www.infoworld.com

 63 

Kuna smart home security light review: A great product, but consider the full cost

You'll want one of these at every entry point, but yikes! Those subscription fees! 2016-06-02 03:00 9KB www.itnews.com

 64 

New shell packs power of Python and Bash

Xonsh offers a shell language and command prompt and compiles to Python 2016-06-02 03:00 2KB www.itnews.com

 65 

Code red: Health IT must fix its security crisis

Poor understanding of risk leaves health providers vulnerable to attack, as malicious hackers threaten to wreak havoc 2016-06-02 03:00 11KB www.itnews.com

 66 

How Intel turned Thunderbolt from a failure into a success

A year after Intel announced Thunderbolt 3, the company's vision of 'one cable to rule them all' doesn't seem so laughable. 2016-06-02 03:00 7KB www.itnews.com

 67 

Now THAT'S a denial of service attack!

This outsourcing outfit's potential client is very security conscious -- and while the outsourcer's professional hosting centers look OK, the would-be client is very worried about headquarters security. 2016-06-02 03:00 1KB www.computerworld.com

 68 

Containers 101: Docker fundamentals

Understand Docker images, containers, and registries and how they deliver the benefits of immutable infrastructure and software reuse 2016-06-02 03:00 6KB www.infoworld.com

 69 

Reddit reveals plans to host videos on its site

The site wants to keep its users on the site for longer by prioritising video content producers 2016-06-02 00:00 1KB www.itpro.co.uk

 70 

Human error causes more data loss than malicious attacks

You are the weakest link, at least according to the ICO, with more data losses caused by human error compared to malicious attacks 2016-06-02 00:00 3KB www.computerweekly.com

 71 

Apple cuts out same sex parents from international ads

Shocka,Communications,Friction ,Apple 2016-06-02 00:00 2KB www.theinquirer.net

 72 

Yahoo publishes FBI requests for user account data

With spooks' blessing owing to USA Freedom Act,Security ,Public sector,Security 2016-06-02 00:00 2KB www.theinquirer.net

 73 

Bloatwaregate: Lenovo says to delete its preloaded crapware following vulnerability warning

Duo Security uncovers 12 flaws across vendors' crapware-crammed machines,Security ,Hardware,Security 2016-06-02 00:00 4KB www.theinquirer.net

 74 

Switzerland opens world's longest tunnel

Seventeen years in the making, the Gotthard Base Tunnel will provide a faster link under the Alps between northern and southern Europe. 2016-06-02 00:00 1KB www.cnet.com

 75 

Minecraft surges past 100 million copies sold

The phenomenon that is Minecraft continues its meteoric rise, becoming the second best-selling video game of all time in under five years. 2016-06-02 00:00 847Bytes www.cnet.com

 76 

Uber for bikes (and tired cyclists) is now a thing in Amsterdam

UberBike will bring a car with a bike rack to you when you just can't pedal any farther. 2016-06-02 00:00 815Bytes www.cnet.com

 77 

New features make Google Now on Tap more precise

You now can use Google's personal assistant feature to search for more information using images and single words. 2016-06-02 00:00 1009Bytes www.cnet.com

 78 

Expecto a glimpse behind the scenes of 'Harry Potter and the Cursed Child' in these videos

Harry, Ron, Hermione, Draco and their kids gather for behind-the-scenes videos of the new play. 2016-06-02 00:00 2KB www.cnet.com

 79 

First Look: Honda's Self-Driving Car

Honda demoed its autonomous vehicle technology at an abandoned weapons station in California. 2016-06-02 00:00 4KB feedproxy.google.com

 80 

Zenefits Goes Mobile with HR App for Small Businesses

New Zenefits iOS app gives employees mobile access to employee directory, health insurance, time off, pay stubs, and more on-the-go. 2016-06-02 00:00 4KB feedproxy.google.com

 81 

Hackers update CryptXXX ransomware to scan networks

Version 3.1 of malware looks to lock up networked drives 2016-06-02 00:00 2KB www.itpro.co.uk

 82 

$45 million cyber theft gang busted in Russia

Lurk takedown leads to biggest ever Russian hacker group arrests 2016-06-02 00:00 2KB www.itpro.co.uk

 83 

Microsoft makes Dona Sarkar head of Windows 10 Insider Program

The company has announced veteran software engineer, Dona Sarkar, as its new head of the program 2016-06-02 00:00 2KB www.itpro.co.uk

 84 

Windows 10 release date, features, devices and free upgrade: Windows 10 Mobile gets cross-device notifications and photos

Microsoft new features to Cortana and a score of fixes for mobile 2016-06-02 00:00 52KB www.itpro.co.uk

 85 

Q&A: Rob Bamforth

We talk to Quocirca's principal analyst Rob Bamforth about the significance of successful communication and business collaboration 2016-06-02 00:00 3KB www.itpro.co.uk

 86 

Intel confirms Kaby Lake for 2016 launch

Intel confirms Kaby Lake for 2016 launch. New 'optimisation' process bears fruit. 2016-06-02 00:00 2KB feedproxy.google.com

 87 

Starbreeze acquires Cinemaware brand, games

Starbreeze acquires Cinemaware brand, games. Working on VR implementations. 2016-06-02 00:00 2KB feedproxy.google.com

 88 

Snoopers' Charter: Human Rights Committee has some beef with the UK Investigatory Powers Bill

It's a silly billy that needs some work,Communications ,internet,Privacy 2016-06-02 00:00 3KB www.theinquirer.net

 89 

Australian PM's department accidentally leaks hundreds of confidential email addresses

The distribution of approximately 800 email addresses was due to "administrative error". 2016-06-02 00:00 1KB www.cnet.com

 90 

Plug the Atom AR2 security cam into a light bulb socket

Making its debut at the end of the year, the Atom AR2 now comes with LED lights so you don't waste the socket. 2016-06-02 00:00 1KB www.cnet.com

 91 

'Silicon Valley' star T. J. Miller joins the cast of 'Ready Player One'

Joining fellow comedy star Simon Pegg, he'll play an online troll who goes by the handle of i-Rok, reports EW. 2016-06-02 00:00 1KB www.cnet.com

 92 

UK businesses are not ready for GDPR

Organisations are not allocating resources necessary to cope with the legislation 2016-06-02 00:00 2KB www.itpro.co.uk

 93 

Outlook and Hotmail email accounts hit by spam attack

Users were bombarded by spam emails apparently because Microsoft's spam filters weren't working properly 2016-06-02 00:00 2KB www.itpro.co.uk

 94 

DevOps Hacker Bundle On Sale In The HotHardware Shop | HotHardware

If you'd like to learn how to code, use Docker, or leverage Amazon Web Services, we've got a deal running in the HotHardware Shop that may be right for you. A DevOps Hacker Bundle that normally sells for about $200 is on sale... 2016-06-02 00:00 1KB hothardware.com

 95 

The Internet of Things Is Not for You

IoT is not the same as home automation. And that's a good thing, especially for big business like automakers. 2016-06-02 00:00 3KB feedproxy.google.com

 96 

Holodia Fitness on HTC Vive VR lets you pretend you're anywhere but the gym

If your indoor rowing sessions are lacking a little pizzazz then take heart: there's a virtual reality experience that can spirit you away. 2016-06-02 00:00 1KB www.cnet.com

 97 

HP Zbook 15u G3 review

This oddball workstation laptop feels halfhearted 2016-06-02 00:00 784Bytes www.itpro.co.uk

 98 

Xbox One game streaming might be heading for your pocket

Reddit users spot a fat clue on the official app,Numb Thumbs ,Windows,Xbox,Numb Thumbs 2016-06-02 00:00 2KB www.theinquirer.net

 99 

Elon Musk: Cancel your weekend plans, you're probably just a computer game character

Nothing matters. Everybody booze up and riot,Boffin Watch ,Boffin Watch,AI 2016-06-02 00:00 2KB www.theinquirer.net

 100 

Intel CEO backtracks on sponsoring Trump event

David Kraznich planned and then canceled a fundraiser at his Silicon Valley home, a New York Times report said yesterday. 2016-06-02 00:00 902Bytes www.cnet.com
Articles
Total 100 articles, created at 2016-06-02 18:14

 
The Apple Watch first graced our wrists more than a year ago, which means the Apple Watch 2 (Apple Watch S) rumour mill is in full churn. We first set eyes on the Watch back in September 2014, and we've had plenty of time to think about how Apple could make it even better next time round (it's a first-generation product, after all). Plus, since we got our hands on the smartwatch it's become apparent that it's not perfect, and that there is definitely room for improvement. So here we've listed all the latest Apple Watch 2 rumours regarding its UK release date, pricing and possible features along with what we hope to see in the second-generation wearable. You'll also like: Complete guide to the Apple Watch
According to Apple Insider the next Apple Watch will be an S upgrade with all changes under the Surface. The Apple Watch S will feature the same design as the Apple Watch, but performance and features will be improved. There will be no major design changes until 2017, it claims.
Update 2 June 2016: Business Insider spoke with Realm, a database for apps used by over one billion people. The company states that for every 1,000 new iOS app, there's only one Watch app. Even tvOS is getting more love. We still expect Apple to launch its new watch, but given the dwindling number of developers on the platform, we could see Apple wanting to hold off its new product.
Read next: 15 best smartwatches of 2016
Apple hosted an event on 21 March to showcase the iPhone SE , new iPad Pro (not the Air 3) and some new straps for the Apple Watch.
Apple Stores in the US dropped the price of the Apple Watch by $100 back in February, which some saw as a sure sign that Apple was gearing up to announce the second-gen wearable. However, the latest rumours suggest Apple Watch 2 will be here in mid- to late 2016, according to  Apple Insider.
We didn't expect to see the wraps taken off the iPhone 7  or iPhone 7 Plus  just yet, though - that will be in September.
We put together a wishlist of the features we want to see in the Apple Watch S just days after we got our first glimpse of Apple Watch last year, but now we've got some actual rumours to add to it, which allegedly come from sources familiar with Apple's plans, according to 9To5Mac.
New details indicate that the Watch 2 will be packed with new improvements, which could include a front-facing video camera for FaceTime chats, and a wireless chipset that will make the watch capable of standing on its own.
According to Digitimes , Apple is currently seeking a second manufacturer to help it build the new Apple Watch. "With a plan to release a second-generation Apple Watch in 2016, Apple is currently talking to Inventec, Wistron and Foxconn Electronics (Hon Hai Precision Industry) to seek another manufacturer aside from Quanta Computer," it reports.
However, new information from Apple Insider suggests there won't be a new design for the next Apple Watch at all, and it will be an Apple Watch S upgrade rather than an Apple Watch 2. The Apple Watch 2 will come in 2017.
The latest patent to hit the internet regarding the highly-anticipated Apple Watch 2 is an interesting one. Instead of focusing on the design of the Watch or its hardware, this latest patent is more software orientated. The patent is entitled " Volume Control for Mobile Device Using a Wireless Device " which was filed back in 2015 along with a slew of other Apple Watch related patents. The patent describes a device that can adjust the alert volume of the iPhone based on the level of sound generated.
But how would this be achieved? According to the patent, Apple would use the smartwatch's built-in microphone to grab a sample of the iPhone ringtone, analyse it and adjust the volume of the iPhone accordingly. Though it seems a bit pointless, it could mean the end of missing notifications - if the iPhone's alert volume is too low, the Watch would notice and increase its volume. It could also work the other way around too, with loud alerts being turned down in quiet situations, such as in the office or a library. 
With a FaceTime camera on the second-generation Apple Watch, users would be able to make and receive video calls via their wrists. It's apparently designed to sit in the top bezel of the Apple Watch 2. When WatchOS 2 arrives later this year as an update for the current Apple Watch, FaceTime audio calls will become available on the smartwatch, which could be an indication that the company will soon move on to video calls.
In addition to the rumours about a camera in the Apple Watch 2, 9To5Mac's sources also say that the next Apple Watch will rely less on the iPhone, thanks to a new feature it's dubbed tetherless.
The current Apple Watch relies heavily on the iPhone for almost every feature, aside from limited activity tracking, music playback and mobile payment. Should the rumours be true, the Apple Watch 2 should be more capable when your iPhone isn't connected, thanks to a new wireless chipset that should allow most tasks to be handled directly from the smartwatch.
Another rumour to come from 9To5Mac's report suggests that Apple will add one new design to the Apple Watch 2, which will sit between the steel Apple Watch (£949) and the Apple Watch Edition (£8,000).
One of the biggest complaints about the Apple Watch is the battery life. It should last for a day, but in many cases users have found themselves unable to make the Apple Watch last past 6pm, sometimes even earlier. Plus, the drain it puts on your iPhone's battery is quite significant too.
However, Apple has apparently deemed the Apple Watch's battery life sufficient, so doesn't intend to make any significant improvements there, according to 9To5Mac. That's disappointing news!
We think Apple needs to improve the battery life in the second generation to address the issue, because it's a pretty important one. In addition, if the battery was able to last a bit longer the Apple Watch could be used to track your sleep, something that many other fitness trackers are capable of.
When you compare the Apple Watch's battery life to the likes of the Pebble Time Steel 's 10 day battery life, it's makes the Apple Watch's 'all day if you're lucky' battery life look quite terrible.
If you already own an Apple Watch and are struggling with the battery life, try some of our tips for making the Apple Watch battery last longer .
You might also like: Best Apple Watch charging stands
The rest of the features in this article are features that we hope to see in the next version of Apple's smartwatch.
This is something that Pebble has already allowed for the Pebble Time and Pebble Time Steel, so we'd like to see it arrive for the Apple Watch too. Third-party manufacturers could create Smart Straps that connect to the Apple Watch to bring additional features such as extra battery power, built-in LEDs that flash when you get a notification, extra sensors to improve workouts – the possibilities are endless.
Another downfall of the Apple Watch is that it uses the iPhone's GPS rather than built-in GPS, so you'll need to have your iPhone with you if you want to accurately track a run, for example.
There are already reports of smashed and scratched Apple Watches appearing on the web, and while we'd love to say that Apple will definitely address this with the next Apple Watch, the history of the iPhone has made it clear that's probably not the case.
The iPhone has yet to have been given the waterproof treatment either, but we'd think that making the Apple Watch waterproof is even more important, particularly if it means the device would be cable of tracking swimming activity too.
Right now, the Apple Watch does boast some water resistance that's IPX7 rated, which means you should be fine if you're out with your Apple Watch in the rain, but Apple doesn't recommend wearing it in the shower so definitely not a swimming pool.
We were slightly disappointed when the Apple Watch was unveiled with a rectangular display. We'd fallen in love with the LG G Watch R , and since then a number of other stunning round Android Wear smartwatches have surfaced including the Motorola Moto 360. In fact, a new circular smartwatch from Samsung is expected to launch very soon.
Now that we've spent some time with the Apple Watch and seen how small it really is in the flesh, the rectangular display has grown on us, but that doesn't mean we're completely satisfied. We'd like the option of a circular watch face in the future, and perhaps that'll come with Apple Watch 2.
We've already mentioned that the Apple Watch is surprisingly small, particularly if you opt for the 38mm model, but it is a little bit on the thick side for our liking. It measures 10.5mm, which isn't too bad but if we had to choose one design tweak for the next generation Apple Watch we'd probably suggest making it thinner. It can be tricky to fit it beneath snug shirtsleeves, which is less than ideal if you plan on wearing it every day.
This is probably a long shot but we'd like the Apple Watch 2 to be cheaper. Rival smartwatches tend to be priced at under £200, so the starting price of £299 is a fair bit higher and if you want the Stainless Steel model or the larger watch face you're looking at an even bigger hole in your wallet.
A complaint we've heard from many users of the Apple Watch is that the user interface is too complicated, and we can't help but agree. There are several different ways to interact with the smartwatch and not all of them are obvious, so there's a steep learning curve that we're still getting to grips with after weeks of using it.
We'd like to see Apple take the time to simplify the UI to make it easier to use. We don't want to be puzzling over a device that's designed to be used in 10-second intervals. Glances should be just that but right now we're finding that we're spending up to 30 seconds looking at the Apple Watch and that's probably one of the contributors to that poor battery life.
We've yet to discover the killer app on the Apple Watch that would make us recommend buying one to everyone, but not only that, most of the apps we have found from third parties are slow and buggy.
So our final feature on the wishlist is for better third party apps, and it's highly likely that our wish will be granted with this one. As Apple updates the Apple Watch software and developers get to grips with how to design apps that work well on the device, we'll be seeing more and more great apps, even for the current Apple Watch model.
Here are 10 of the best looking third-party apps for Apple Watch that are already available .

Microsoft HoloLens release date, rumours, specs & pricing: Microsoft opens up Windows Holographic to OEMs
itpro.co.uk
How to buy Xiaomi Mi Band 2 in the UK: Xiaomi Mi Band 2 UK release date, price, new features and specification
pcadvisor.co.uk
Xiaomi Mi Watch UK release date, price, features and specification rumours: When is the Xiaomi Smartwatch coming out?
pcadvisor.co.uk
NetApp Solidfire has added a high-end all-flash array to its portfolio, the SF19210 with effective capacity into petabyte-scale.
The company also announced an upgrade to its operating system (OS) to version 9, which includes compatibility with VMware VVOLs as well as a licensing model that allows customers to buy licences in advance and add hardware later.
The SF19210 all-flash array offers 19.2TB raw with 100,000 IOPS in 1U of rack space. With data deduplication that is boosted to between 40TB and 80TB depending on the dataset and its suitability to data reduction, said vice-president and general manager for Solidfire Dave Wright.
In a nominal deployment of 15 1U units, that would be around 1.5PB of capacity and 1.5 million IOPS. The SF19210 uses 1.92GB flash drives.
The SF19210 is the latest and largest in the Solidfire SF family. With upgraded controller CPU it offers more IOPS per 1U unit than the other models and has larger capacity flash drives.
Solidfire started out with all-flash targeted at cloud service providers and is Fibre Channel and iSCSI block storage. With cloud in mind, it provided automation and multi-tenancy with the ability for administrators to assign storage volumes with different characteristics to different customers.
More recently, Solidfire added advanced storage features, such as replication and other data protection , to appeal more to the enterprise market.
NetApp finalised its $870m acquisition of Solidfire earlier in 2016, in a move that gave it a range of high-performance enterprise and cloud provider-targeted all-flash arrays.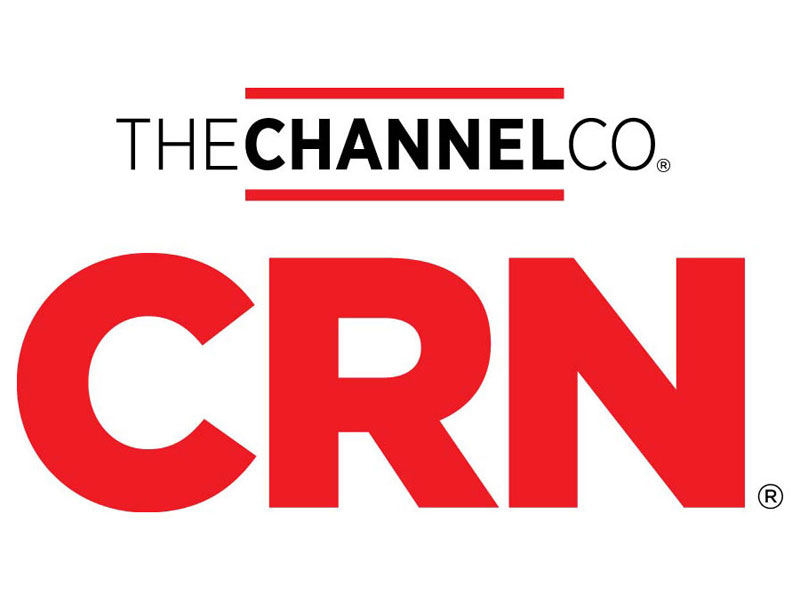 SolidFire Upends All-Flash Storage Pricing With Perpetual Software License, Separate Hardware Pricing
crn.com
Windows 10 Mobile has been having a hard time and that's largely down to a lack of apps, with both Android and iOS offering millions of apps each, while Windows doesn't even have all the big names.
But you can add one more big name to the list of apps the platform does offer, because, as spotted by MSPowerUser , Facebook Messenger is now available for it.
You can grab the app from the Windows Store , but it's still rolling out and currently seems to only be available in France and Germany, so while the listing is up it may show as unavailable for you.
If so you have two options, you can check back periodically, as it should hopefully be more widely available soon.
Or, as Neowin reports, you can temporarily change the region on your Windows Store account to France or Germany, then once you have the app you can change it back and still freely download it from the My Library section of the store.
The app is still in beta, so it may not be entirely stable, but it looks to be feature-rich, with group messaging, notifications, stickers, GIFs, photos, videos and more all included, so you can finally get the full Facebook chat experience on your Windows phone.
This is great news for existing users of the platform, but is unlikely to make much difference to its fortunes, with the low market share for Windows 10 Mobile ensuring it will continue to be an afterthought for most app developers.
Still, it's promising that Facebook continues to engage with the platform at all, even if it takes its time to bring its apps over.
With Instagram and WhatsApp both under the Facebook umbrella too it's one of the single biggest and most important app developers, so as long as Windows 10 Mobile has Facebook's support it's going to have at least some key apps.
What's not clear is whether Facebook is supporting the platform under its own steam or whether Microsoft is making more of a push to get big apps on there.
We've contacted both companies for comment and will update this story when we hear back.
Article continues below

Windows 10 Mobile Build 14356 allows user to sync his phone and PC notifications
theinquirer.net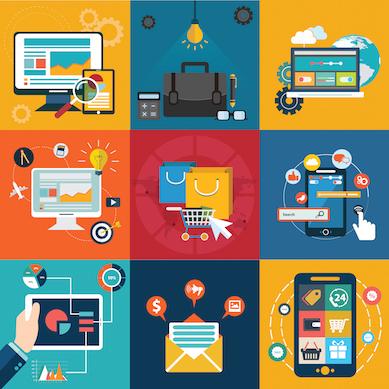 Mary Meeker, partner at Kleiner Perkins Caufield and Byers (KPCB), compiles and publishes data on top digital trends in her annual Internet Trends report.
Meeker's accounts spotlight the most influential trends and statistics shaping the future of technology. Her data has become hot reading material for industry watchers.
This year, Meeker's report addresses a broad range of global tech trends, including the evolution of internet growth, digital advertising , transportation, messaging apps, web search, smartphone adoption, and digital assistants.
[Read: Xiaomi snaps up 1,500 Microsoft patents , preps for global expansion.]
Here, we take a closer look at some of the key trends published in Meeker's " 2016 Internet Trends " report.
Overall, global internet adoption has started to lag. The growth of online users remained flat at 9% year-over-year. About 3 billion people were connected online, a number that equates to 42% of the global population.
Internet growth is supported by rapid adoption in India, which now has 227 million people online. The number surpasses the current US total. That makes India the second-largest global user market after China.
Meeker notes it's difficult to boost the number of new internet users because developed markets are so highly penetrated. Many people who are still offline live in places where connectivity doesn't exist, a problem that tech giants like Microsoft and Google are working to address.
Global growth of smartphone sales has also slowed, Meeker found. The Asia-Pacific market is currently the largest for smartphone growth, with an increase of 18% growth between 2005 and 2015.
In terms of operating systems, Android is gobbling up marketshare even though the price-per-unit has fallen. Between 2009 and 2015, Android grew 77%. In comparison, iOS grew 2% during the same time period.
Voice-based interfaces are becoming more popular, since they provide faster, easier, and more personalized communication than typing. This is setting the stage for a new future of human-computer interaction.
The computing interface is slowly changing from keyboards to a combination of microphones and keyboards. Meeker found one in five US-based Android searches on mobile apps are voice-based searches, and the number is growing.
The evolution of human-computer interaction will also affect transportation. Today's cars already have embedded or tethered connectivity to support services like CarPlay and Android Auto. In the future, cars could be capable of vehicle-to-vehicle or vehicle-to-infrastructure communication.
Meeker points out the US has potential to reestablish itself as a global hub for the auto industry. With so many American companies (like Google, Tesla, and Uber) working to disrupt the auto industry , the US has several key players working on the future of auto tech.
The growth of video and image communication continues to skyrocket among consumers, advertisers, and creators, Meeker reports.
More people, especially those in younger generations, are using their smartphone cameras to tell stories creatively. Facebook and Snapchat take the lead for video views, with 8 billion and 10 billion views per day, respectively.
Text-based messaging also continues to grow. WhatsApp is the market leader in this space, followed by Facebook Messenger and WeChat. Messaging is evolving from basic social conversation to more expressive communication, said Meeker, and messaging apps are becoming the new home screen.
Growth of internet advertising has accelerated in the US. Google and Facebook dominate this sector with 76% marketshare, and their control is growing.
Most growth has been on mobile devices, which have seen a 66% increase in online advertising compared with 5% on desktop. Despite its popularity, Meeker's data indicated most advertisers continue to invest in legacy media over mobile. The missed opportunity amounts to about $22B in the US alone.

Apple Car hints from Mary Meeker's Internet Trends report
computerworld.com
Akitio may not be a familiar name to some of our readers. The company was founded in 2011 and focuses on high-performance external storage using the Thunderbolt interface. With that kind of history, it's not really a surprise that Akitio is first to market with a four-bay Thunderbolt 3 external disk enclosure, in the form of the aptly-named Thunder3 Quad.
The device is basically an aluminum box with four removable drive sleds that accept 2.5" or 3.5" SATA drives. Once you've installed the disks and connected the enclosure to AC power, you just plug a USB Type-C cable into a Thunderbolt 3-enabled port on your computer, and then plug the other end into the back of the Thunder3. Voilà, you've connected four more disks. Akitio says the enclosure can transfer data at up to 1375MB/s with a four-drive SSD array. This kind of speed should ensure near-native performance for hard drives. The company sells extra trays, too, in case you need spares for quick drive swaps. 
The Thunder3 Quad is good for more than just connecting some extra disks, though. There are an extra Thunderbolt 3 port and a DisplayPort 1.1 connector on the back of the enclosure. Perhaps designed with devices like the Skull Canyon NUC in mind, the Thunder3 Quad allows users to connect a monitor and other Thunderbolt devices. One of Akitio's example scenarios shows the box working as a sort of docking station, connecting multiple peripherals to a laptop with a single Thunderbolt 3 cable.
The Thunder3 Quad is already available for purchase at Amazon for $429.99 for the bare enclosure. Akitio will also offer variants with either four 1-TB SSDs or four 8-TB HDDs preinstalled.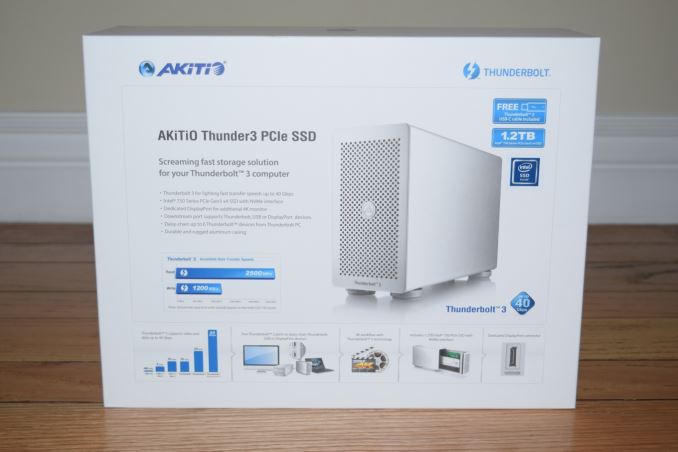 AKiTiO Thunder3 PCIe SSD Thunderbolt DAS Review
anandtech.com
Japan's Mouse Computer has developed add-on biometric sensors that will bring Windows Hello to any PC running Windows 10.
Windows Hello is Microsoft's biometric security system. It allows users to dump passwords for facial or fingerprint recognition, but only on PCs that have the correct hardware.
Many new PCs do, but generations of older machines that can run Windows 10 don't have the infrared camera or fingerprint sensors that are required. That's where the new add-on peripherals come in.
There's a USB camera unit and a tiny USB fingerprint reader. Both will bring Windows Hello to Windows 10 PCs, said Microsoft this week at the Computex trade show in Taipei.
Their launch dates and prices haven't been announced.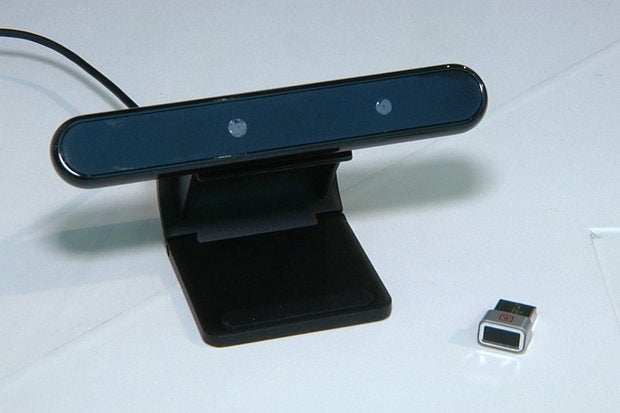 New peripherals are bringing Windows Hello to any Windows 10 PC
infoworld.com
A senior finance manager in Oracle's cloud business has complained to a federal court that she was terminated from her job because she refused to go along with accounting principles she considered unlawful.
In a complaint in the U. S. District Court for the Northern District of California, Svetlana Blackburn says her superiors instructed her "to add millions of dollars in accruals to financial reports, with no concrete or foreseeable billing to support the numbers, an act that Plaintiff warned was improper and suspect accounting." The former employee is said to have warned her supervisor she would blow the whistle if ordered to continue in the same manner.
Blackburn alleges that upper management was trying to fit "square data into round holes" in a bid to boost the financial reports of the cloud services business, which would be "paraded" before company leaders and investors.
A certified public accountant, Blackburn received a positive performance review in August 2015, but in the following month her supervisors "charted a course that veered from legal, ethical and company standards." Her employment was terminated within weeks, on Oct. 15, after she "continued to resist and warn of the accounting improprieties," according to the complaint.
"We don't agree with the allegations and intend to vigorously defend the matter," said Oracle spokeswoman Deborah Hellinger in an email.
Blackburn alleges in her complaint that executives above her went ahead and added accruals on their own, despite her objections. She was told by a supervisor that her statements were "irritating" after she warned about the dangers of a lack of billings, and the history of bad accruals that never resulted in billings. As a result, she came to be viewed as "more of a roadblock than a team player who would blindly generate financial reports using improper bases in order to justify the bottom lines that her superiors demanded to see," according to her complaint.
Blackburn accuses Oracle of unlawful retaliation under the Sarbanes-Oxley Act, which is legislation that aims to prevent corporate accounting fraud and errors. She said her actions were protected under the Act because she resisted and reported conduct that she believed was against the law.
The former employee also claims to be protected under the Dodd-Frank Wall Street Reform and Consumer Protection Act, which protects employees from discrimination after they make disclosures under Sarbanes-Oxley. Blackburn is suing Oracle for punitive damages and a ruling preventing the company from retaliating against other similar objectors, among other measures.

Oracle employee says she was sacked for refusing to fiddle cloud accounts
infoworld.com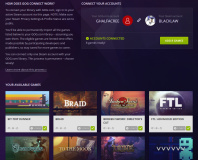 GOG.com's new Connect service allows you to receive DRM-free copies of selected games in your Steam library, subject to certain restrictions. GOG.com, the digital distribution service formerly known as Good Old Games, has launched a service to connect to users' Steam libraries - gifting them DRM-free copies of selected games also available on its own platform.
Launched by CD Projekt as a means of distributing classic out-of-print titles then quickly pivoting into current-generation games and even film content, GOG.com's latest effort to encourage users to sign up is to offer DRM-free copies of games found in a user's Steam library when the two services are connected - providing, of course, that GOG itself hosts a copy of that particular game. This copy is then available in the GOG library in perpetuity, and can be downloaded and played even if Steam is not installed.
Before you get too excited, however, there's a catch: even for the small number of games available on both Steam and GOG, games will only be eligible for the offer if their publisher has approved it. Even then, the approval is time-limited: a game may be available for a single week, for example, and if not claimed during that timeframe will not be eligible for duplication into a user's GOG library. The linking is also permanent: each Steam account may be linked to only one GOG.com account, and each GOG.com account may have only one Steam account associated with it - and you can never switch to a different account in the future.
Nevertheless, the service is live now at gog.com/connect for anyone who wishes to give it a go.

GOG offers DRM-free versions of select Steam games at no cost
extremetech.com
Walking into a drone-fighting pit is much like walking into a boxing ring. The audience looks on as pilots on either side make last-minute preparations, swapping out propellers and tucking in loose cables before the round begins. With a smooth flick of the joysticks, the drones zoom into the air. They sway from left to right, right to left, as if anticipating what the other will do. A moment's carelessness and one of the warriors is on the ground, its propellers torn and its motors screeching in a futile attempt at liftoff. The winner hovers above, victorious. 
It's a form of aerial combat that is known among drone fighters as Game of Drones. The rules are straightforward: Each drone starts off with three points. You lose a point every time your drone hits the ground, and the first to reach zero points loses. If both drones collapse, it's what's known as a "push," and in that case neither competitor loses a point. If your drone is unable to fly, you get 90 seconds to fix it before the match is declared over. 
The sport began in 2013 when a group of robot makers, designers, and engineers got the idea to form a drone fight club. It quickly gained popularity, attracting dozens of people from around the world and eventually morphing into a formal organization called Aerial Sports League (ASL). 
At first glance, smashing together drones worth a couple of hundred dollars each doesn't seem like the smartest idea. But aside from the plastic propellers, the drones are pretty indestructible. One drone fighter said his had survived a shotgun blast.
The Game of Drones website offers consumers two drone kit options for about US$400 each. The two kits are identical except for the color of the airframe, but they can be customized. This is what's included in a kit:
In addition to drone combat, the Aerial Sports League also sponsors many first-person-view drone-racing events.

Game of Drones is a form of aerial warfare where drones fight to the death
itworld.com
With Titanfall clocking up an impressive 10 million users, there's hype building around the sequel which already looks pretty interesting. Here we bring you all the news and rumours including Titanfall 2 release date, platforms and features.
See also: The most anticipated games of 2016 .
Titanfall 2 UK reveal date: 12 June 2016
Titanfall 2 UK release date: November 2016
EA has confirmed Titanfall 2 will be revealed during E3 2016, and we expect more light will be shed on the release date then too.
EA's CFO Blake Jorgensen has said that the release will be within three weeks of Battlefield 1 , which is expected on 21 October. "We've always gone head-to-head with Call of Duty [expected on 4 November], and so we're not uncomfortable with that, and essentially we're kinda coming from both sides now in the quarter. So we're pretty excited about it. "
Read next: What to expect at E3 2016
Thanks to an interview with lead writer, Jesse Stern, by Forbes , we know a few details about Titanfall 2 – including the above quote.
For starters, he confirmed that although the original Titanfall started life as an Xbox exclusive (it was later released on PC), Titanfall 2 will be multi-platform. "This one is going to be widely available, I believe on all platforms," said Stern.
We also know that the game will have a single-player campaign with Stern admitting "One of the shortcomings of the first game was we just did not have the mechanism to tell everyone 'here's who you are, here's where you are and who's around you.' We knew all the answers, we just could not deliver it. "
"So we are doing our best to deliver a vision of grand global colonial warfare retelling the story of the American Revolution and the American Civil War in space," added Stern. "What inspires us is the junction of technological advancement with the inevitability of conflict and war and what the next war might look like. In Titanfall 2 there will be a lot of [scenes] where science meets magic, but keeping it grounded and dirty and human and real. "
In the interview, Stern also alluded to a possible spin-off Titanfall TV show as Respawn Entertainment CEO, Vince Zampella, wants to diversify into scripted and animated TV series with Lionsgate TV. However, Stern said on the subject "It would be very expensive. We are trying to find a way to tell a story in the worlds we want to be in and produce in the TV model. "

Xiaomi Mi Watch UK release date, price, features and specification rumours: When is the Xiaomi Smartwatch coming out?
pcadvisor.co.uk
Daydream is Google's latest attempt at bringing VR to mobile devices, and it's going to be quite different than Google Cardboard , to say the least.
Unlike Google's previous somewhat-disposable VR headset, which aimed to get people in the VR door with a low cost and low smartphone capability requirements, Daydream is a more robust vision that has its sight set on providing higher-quality experiences to Android N users.
Daydream will bring even more exciting and absorbing VR experiences to those who can't afford a HTC Vive or Oculus Rift. Here's everything you need to know about it.
Daydream, Google's next VR venture, was announced during the Google IO 2016 keynote and is said to be available within the year.
Though no actual headset was debuted, the rough sketch above was shown off during the presentation. It's a headset and controller created by Google that will act as a reference for other manufacturers to iterate on. If things go smoothly for the Daydream partners, we could see the first headset land this year.
Hoping for a first-party headset from Google? Clay Bavor, VP of VR at Google, confirmed that the company is working on its own to bring to market. You can bet that it will probably look similar to what you see above.
Google confirmed Samsung, Alcatel, Asus, HTC, LG, Xiaomi and ZTE will produce phones that are "Daydream Ready. "
In fact, the ZTE Axon 7 is the first smartphone announced to be Google Daydream compatible along with ZTE VR. It just needs Android N and Google's necessary VR maintenance software update to pull it off.
Huawei, the notable Chinese phone maker with a global appeal, also stated it will be making Daydream-ready phones, headsets and controllers.
The other manufacturers are yet to confirm work on headsets and controllers for Daydream, but some may be announced closer to the actual release date.
On the software side, Unity and Epic announced development support for Daydream on the gaming side of things.
As Daydream won't just be limited to gaming, but movies, too, Google announced that its 360-degree camera rig called Jump has been picked up by the likes of IMAX, Paramount, The New York Times and more.
When it comes to VR, we live in a near-perfect world where people with any sort of budget can get their hands on a headset. The Cardboard starts at $15 (£15, about AU$20) and the Gear VR sits at $100 (£80, AU$158,) which is a good price range for those who just want to dabble. Then, we have the $600 (£499, AU$649) Oculus Rift and $799 (£689, about AU$1226) HTC Vive for grabs if you're ready to dive in head-first.
While we were predicting a standalone headset, Google showed off a little more than we were expecting with Daydream. The reference headset is designed to work with a controller, which will probably hike the price up a bit.
Even so, Daydream headsets will probably position themselves snugly between the somewhat affordable Samsung Gear VR and the more expensive options I've listed above. I really can't see Google choosing a prohibitive cost for a product it's trying to attract average VR thrill-seekers to.
The Daydream headset shown off during Google IO was but a concept sketch, showing off Google's groundwork for the project. It's also letting other companies take hold of the tech, which will likely result in a variety of different looking headsets.
While we don't know much about the headset, Google has divvied out a few details about its controller, which resembles a Wii remote, and shares some common physical traits from the latest Apple TV touch remote.
On its top, it will feature a clickable touch pad to bring native touchscreen-like gestures to the virtual world. Next down, there is an app button that will put your (you guessed it) apps within view. Lastly, the home button will return you to the home screen of Daydream.
But, in addition to the headset and controller, there's also an entire user interface within Daydream that's ripe for discussion.
The Daydream hub looks refined and quite similar (OK, almost exactly the same) to the Oculus Home found within the Oculus Rift and Samsung Gear VR. You'll use the motion controller to navigate the menus and swap between apps, games and movies.
As Daydream will be deeply integrated into Android N, it was a neat surprise to see that Google has put the entire Play Store within view while wearing a Daydream headset.
The Google Play Store takes on a familiar look in the VR space, with each individual app having its own rating and description. Google has also added the level of motion that you'll experience within each app, just so that you know what sort of immersion your're about to get yourself into.
Daydream requires these three pillars in order to be a viable VR option: smartphones that are optimized for VR, with a high quality system on chip (SoC) to maintain 60 frames-per-second playback, low persistence displays to eliminate ghosting and lag, and finally, top-notch sensors that operate with minimal latency to boost the sense of presence.
So, what sort of performance can we reasonably expect out of it? Well, you'd be right to think that it really depends on the power of the phone that's inside.
But, let's say that you have one of the upcoming Daydream Ready phones and power isn't much of an issue. Sources have suggested that Daydream will provide better performance than the Gear VR, but (understandably) not as good as what the Rift or Vive can push.
As time goes on, bringing more powerful systems on a chip (SoC) and pixel dense screens along with it, Daydream will begin to play ball on the same court as PC-tethered headsets. But that's not to say that it won't be showing some serious promise out of the gate.
Unity and Epic each announced their support for Daydream, which will open the door for game developers to push their next projects out for Google's new VR platform.
Google is making Android N as VR-friendly as possible. To do that, the Daydream team worked closely with the core Android team to build VR mode, which consists of some new features that will help squeeze high levels of performance out of your daily driver.
First off, low latency support is coming to Android N to help your actions, like head or controller movements, appear onscreen with minimal delay. Next up, there's a new sustained performance mode to help phones stay at that high level of performance for a longer duration of time than we've seen previously in Cardboard, a notorious battery sucker.
Android N will take full advantage of your Daydream Ready phone's sensors with new head-tracking algorithms. And, to keep you in the viewer when a call or text comes through, Google has ported several elements of N's user interface into Daydream.
Project Tango is Google's ambitious VR/AR technology that packs all of the fanciest features you've seen in the Microsoft HoloLens into a tablet, or in Lenovo and Intel's case, some very large phone. It relies on a multi-camera and multi-sensor setup to detect three-dimensional depth and motion, which can digitally map the space around and find your location in it so you can run amok. The end result brings your reality into a virtual one, which holds a ton of promise.
Current applications for the technology include helping you navigate through a museum and getting way more interactive with the art. If that sounds boring, trust me, it's not. Expanding off of that, will there be games made for Project Tango? You bet. Will Project Tango-enabled phones work with Daydream? Google has confirmed it, but as of yet, hasn't shed any details on the plan.
Article continues below

New Nexus 2016 release date, news and rumors
feedproxy.google.com
After months of speculation Uber has finally landed in Kampala. As a seasoned Uber rider from my time in Nairobi, I have been anxiously awaiting its launch in Kampala. Here are five things to expect now that the service is live.
For people who prefer cabs to boda bodas finding a " Special Hire " (Cab/Taxi) in Kampala can be quite tedious. Cabs are usually located in or around a bar, a restaurant or a mall. You'll even be lucky to identify one driving down the street. A regular cab user ends up having 10 taxi driver numbers and hoping that when they need one it'll be available and in the vicinity.
Here in lies Ubers' key value addition to the Kampala based customer. Downloading the app instantly gives you the ability to request a cab, from anywhere, twenty-four hours, seven days a week. In a few clicks you see how many Ubers are in the area, which ones are closest, and once requested you can see it navigate to your location.
2. Security
Have you ever left an item in a cab, a random cab that you used only once? You'd need a considerable amount of effort and luck to recovery your belongings. I experienced this last year, luckily it was an Uber, after frantically calling and emailing the Uber offices I relaxed, fiddled through the app where I found the drivers number, called him and he delivered my items fully intact.
Every Uber ride you make has the added security of having the picture and contact details of the driver, the car make and registration number, and the ability to report any issues directly to Uber. This gives riders an extra level of security in case the service isn't up to par and an added assurance in case you need to get in touch with the driver.
3. Comfort
After a handful of Uber rides in Nairobi I recognized that the cars were dent free, the ACs' worked, the rides were smooth, the interiors were pristine, the radios functioned and on a few lucky occasions they had USB charging ports. For someone new to the service I consistently felt like I was getting some kind of VIP cab service.
The comfort in the cars was great and I later found out that one of Ubers' requirements in Nairobi is that all vehicles must be manufactured after 2009. The newness of the vehicles explained the consistent high level of comfort experienced while riding whether it was a Toyota, Subaru or Mitsubishi. Let's hope the same level of comfort is maintained in Kampala.
4. Price
We've all had that moment you calmly ask the cab driver how much it will cost from point A to point B? The cab driver looks you up and down; you feel he's judged you based on your new outfit for that all important meeting you need to get to. He throws out a number; it's double what you are used to paying for the same distance. Your usual cab guy is two kilometers away on Jinja Road, he can get to you in twenty minutes, or two hours, or tomorrow…who knows. This cab driver tells you its rush hour, fuel is expensive, the dollar is up (LOL), and he has to pay school fees next week. Finally after some negotiation he's only willing to drop his price by two thousand shillings. Time is wasting, you jump in the cab and head to your meeting.
Now imagine a world where price is never discussed, feelings are never caught, irritation is never experienced. This world is Uber. In Nairobi, and I believe it will be similar in Kampala, the formula is derived from a Base Fare (A flat fee paid for every ride) + Per minute fare + Per Kilometer fare which equals your total cost for the trip. I won't dig deep into this formulation all you need to know is if you are travelling from Acacia Mall to Village Mall, your worst enemy will be traffic. If there's minimal traffic and you get there quickly it'll be cheaper than if you find traffic, then the price increases. However, if you choose to avoid the traffic and use a longer route, the added kilometers will still affect your total cost.
The bottom line is, you won't have to bicker about the price beforehand, the app calculates how much you owe, you get a record of your trip in the app and you make the payment with cash or credit. In my use of the app I found that most times what I ended up paying was considerably cheaper than what a regular cab would have charged, a sentiment that many Nairobi users shared.
5. Maps/Locations
Unless you are a seasoned veteran who knows all the different areas in and around Kampala, giving or receiving directions can be a painstaking experience. Cab drivers know some areas, major streets have names, and other roads are described by landmarks or number of bumps. But a lot of times you want to be picked up at home that's off Lugogo bypass, go like you are driving to Kisassi, right after the Shell Gas station, then up the hill slightly, behind the blue building, you'll see a shop, then there at the black gate with a sign, that's where I am, on the 3rd floor….waving.
The Uber app lets the driver know where to pick you up, the driver will either come to exactly where you are, or very close. The system is not full proof and I predict with Kampala's' many back roads, and shortcuts, many drivers will call riders for their exact location after the app GPS gets them ninety percent of the way there. At least you don't have to start from the beginning as is most cases without a GPS app.
In the coming months expect Uber to be a hot topic of discussion. Start by downloading the app. Look out for promotions, free rides and discounts. Compare prices. Share your experiences. Tell a friend to tell a friend. Enjoy the ride.
Guest Post written by Ken Njihia.

Uber launches in Kampala as 462 city in Uber's global network
pctechmag.com
In 2011, IBM's Watson computer beat two of the most successful human contestants on the long-running US game show Jeopardy! , which requires participants to provide a question in response to general knowledge clues. In the event, Watson marked a breakthrough in artificial intelligence with its understanding of natural language and ability to make sense of vast amounts of written human knowledge.
Since then, IBM has been preparing Watson for work in business, research and medicine, aiming to help organisations find answers to the questions they often ask, faster and at lower cost.
Businesses can select from a set of 28 application programming interfaces (APIs) with which they can build Watson applications, or integrate Watson's capabilities within systems they are developing. The APIs can help analyse the tone of text, build a list of contextually related terms, script conversations and classify natural language, and are all available from IBM's cloud platform Bluemix. 
Application of these technologies is spreading. In May 2016, IBM announced a new breakthrough macromolecule that could help prevent deadly virus infections, such as Zika or Ebola, with the aid of Watson technologies. Meanwhile, global law firm Baker & Hostetler has built a 'robot lawyer' on Watson.
But businesses cannot simply plug in and go. Any application must first learn the ontology – the language and definitions – particular to a domain in which it operates, a process IBM will help with. From there, developers train Watson in the knowledge that makes up a particular domain, with the help of human experts in the field.  
Once experts are confident in their Watson application's ability, they can let users loose to ask it questions in natural language.
Volume, a UK-based marketing, training and technology company, has been using Watson to develop applications to help its clients in technology sales.
Chris Sykes, chief executive officer, says: "We developed bespoke software applications for enterprise clients. The idea is to create 'cognitive consultants' who provide accurate answers to questions from the sales teams. They are able to query in natural language in real time, making a sales person ready from day one.
"During the normal sales process, a sales person can only go so far before they need to bring in a technical expert. But if that expert is not available, it extends the sales cycle.
"With our application, the sales team have the technical knowledge they need at their fingertips. They can query the system before a meeting or while they are with the customer. Information comes back to them in natural, accurate language.
"The net benefits are higher revenue per sales person, a shorter sales cycle and higher conversion rates."

The company is collaborating with Intel to develop the Triton solution, which is aimed at scale-out data center environments.
AUSTIN, Texas—Dell engineers have been working with Intel and online auction site eBay for the past six years to develop a custom system that uses water to cool servers in hyperscale data centers. Now the tech vendor is ready to unveil the water-cooling system to the industry.
Dell officials on June 2 introduced the system—code-named "Triton"—created by the company's Extreme Scale Infrastructure (ESI) unit, which had been using it as a proof-of-concept for eBay. The ESI group is targeting the new technology at hyperscale and near-hyperscale environments, where power efficiency and CPU performance both are critical metrics.
Dell isn't the first server vendor to propose using water or other liquids as alternatives to air to cool data center systems. Water can transport heat 25 times more efficiently than air. However, officials said the combination of Dell's unique design and Intel's customized 200-watt Xeon E5 v4 processor can help drive significant performance and efficiency gains. The cooling system enables the processor to run at higher frequencies, providing performance gains of up to 59 percent over the widely used Xeon E5-2680 v4 at similar costs, and offers 70 percent better performance-per-dollar than air-cooled systems, they said.
Combining the Triton system with the customized Xeon processor can deliver double-digit performance increases over the highest-performing Xeon chips on the market, officials said.
"We started work on Triton five to six years ago," Austin Shelnutt, principal thermal architect for Dell's Data Center Solutions (DCS) unit, told journalists and analysts during the vendor's Enterprise Innovation Days event. He noted the company has "already put Triton into different platforms. "
eBay officials said Triton has improved the performance of the company's search servers.
"We worked closely with Dell to develop a customized server solution which utilizes an innovative approach of liquid cooling 200W CPUs to deliver large performance and efficiency gains," Nick Whyte, vice president and fellow for search technology at eBay, said in a statement, adding the collaboration with Dell and Intel has enabled the company's search servers to achieve "an increase of 70 percent in throughput (QPS—queries per second) with the Intel Xeon processor E5-2679 v4 versus the previous generation Intel Xeon processor E5-2680 v3 in the Triton proof-of-concept. "
Triton is the latest technology to come out of Dell's ESI unit. Dell nine years ago launched DCS to develop systems that address the needs of the largest hyperscale vendors—including Google, Facebook, Amazon, eBay and Baidu—for fast, scalable and customized infrastructure offerings that are optimized for particular workloads. In August 2015, Dell unveiled the Datacenter Scalable Solutions (DSS) unit, which offers similar infrastructure systems to the several hundred organizations that aren't as large as the hyperscale players but still need customized and optimized products that are differentiated from the PowerEdge systems Dell sells to enterprises.
These organizations can include telecommunications companies, oil and gas firms, Web-tech companies, hosting businesses and research groups. In December, Dell brought both these groups under the ESI umbrella to bring better clarity to the company's hyperscale efforts and enable the units to better share everything from marketing and engineering efforts to the supply chain.
The work on Triton fits in with ESI's mission, according to Jyeh Gan, director of product management, marketing and strategy for the unit. Other system OEMs have looked to bring liquid cooling to servers and other data center gear over the years. IBM first introduced liquid cooling to some mainframes in the 1960s, and in the last decade the company unveiled its Rear Door Heat Exchanger technology as an option for the server rack doors for its Power and Intel-based System x servers. (The x86-based systems were sold two years ago to Lenovo.) More recently, Hewlett Packard Enterprise (then Hewlett-Packard) in 2014 brought liquid cooling to its Apollo 8000 systems , while Intel and supercomputer maker SGI announced that year that they were experimenting with a liquid developed by 3M that servers could be submerged in

The craft of application development is in a renaissance. Spending for developer tools and DevOps is increasing. The U. S. Department of Labor predicts there will be 1.4 million computer specialist jobs available in the next four years alone. Additionally, learning how to develop full-service, enterprise-grade applications is more accessible, thanks to thousands of open-source tools and repositories like GitHub that make collaboration easier than ever before. Yet, even with virtually uninhibited access to tools and hundreds of peer communities for cultivating these skills, there are still hurdles aspiring developers need to overcome when it comes to building new applications. Fifteen-year-old Chase Williams was one such developer. However, with the use of open-source tools, he was able to create a weather-tracking app dubbed Weather Mash—an award-winning microservices-based app he spun up in under 10 minutes from a laptop and developed entirely with free and open-source tools. Based on interviews with Apcera , this eWEEK slide show lists the tools and languages Chase used to build his app.

Reports of IBM layoffs of up to thousands of employees continue as Big Blue seeks to transition to support cloud, analytics and cognitive workloads.
As IBM goes about its efforts to transform itself to focus on strategic imperatives such as cloud computing, analytics and cognitive technology, the company also is quietly getting rid of an increasing number of employees.
According to various reports, most prominently, the " Watching IBM " page on Facebook, IBM has let thousands of employees go this year – primarily in what the company calls "resource actions" or RAs -- in March and again in May.
Reports on the number of employees to be cut vary, with some saying up to 14,000, and others saying 18,000 to 25,000 jobs are on the line. And some reports indicate that as much as one-third of IBM's US workforce could be laid off.
Many enterprises continually cycle current employees out and new employees in, as part of adapting to market needs and changing skills, said Charles King, principal analyst at Pund-IT, and a close watcher of IBM.
"The bigger the company, the larger number of workers who could be affected," King said. "But eliminating one-third of the jobs in a company like IBM -- which currently has about 378,000 employees -- would render huge swaths of the company essentially ineffective and unmanageable. "
IBM is keeping mum on the number of job cuts there will be this year. However, in a statement, the company said: "IBM is aggressively transforming its business to lead in a new era of cognitive and cloud computing. To this end, IBM currently has more than 25,000 open positions, many in these key skills areas. If we meet our hiring targets, we expect our employee numbers to be roughly the same at year-end as they were in 2015. "
That is in keeping with the information shared by Martin Schroeter, IBM's CFO, during the company's most recent earnings call in April where he discussed IBM's first quarter 2016 financial results. That quarter marked the sixteenth straight quarter that IBM's revenue has dipped as it continues to make its transformation.
"As we transform our business and move into new areas, we need to transform our workforce – not only the types of skills, but how we operate," Schroeter said during the earnings call. "This quarter we took significant actions to transform our workforce and shift our skills base to new areas, and to improve our structure primarily outside the US. "
This resulted in a pre-tax charge of just under one and a half billion dollars, Schroeter said.
He also indicated that some of the charge was used to take care of areas where IBM has been dealing with "underutilization," but the vast majority is to shift and rebalance skills.
Cognitive computing, a new field of focus for IBM, requires new and different skills – particularly areas such as Watson Health and Watson Internet of Things. Over the last year, IBM added over 6,000 resources in Watson Health, and added over 1,000 security experts.
"These are specialized skills in highly competitive areas," Schroeter said. "So this is not about reducing our capacity, this is about transforming our workforce. We started the year with just under 380 thousand people. "
Schroeter reiterated that although IBM has "people leaving the business," the company also is hiring aggressively and has tens of thousands of open positions such that its employee base could be the same at the end of this year as it was at the end of 2015.

Hooks into Azure and Office 365 are appearing in all Microsoft products, from Windows to Office to server applications such as SQL Server.
In the mobile realm, the company is pulling back from its Windows Phone efforts in favour of a platform-neutral approach that encourages developers to use Azure for back-end services supporting mobile applications.
Office 365 has grown rapidly as businesses lose the appetite for maintaining these applications on-premises while supporting a mobile workforce.
The migration towards the cloud – not necessarily Microsoft's cloud, but also its competition such as  Amazon Web Services (AWS)  and Google's Apps and Cloud Platform – has huge implications for developers.
What are the new opportunities that Azure offers, how does it compare to other cloud platforms and what are the risks of getting it wrong?

Be it through compliance or through resistance, it seems that every day a new major tech company is becoming embroiled with a government over data access.
After both Apple and BlackBerry made headlines for their contrasting responses to requests from the American and Canadian law enforcement respectively, it's no surprise that Microsoft is now wrapped up in its own fight.
In April, the software giant filed a lawsuit against the U. S. Department of Justice (DoJ) for forcing the company to stay silent during cloud searches, preventing it from notifying customers – an act the company claimed to be "unconstitutional."
"Microsoft brings this case because its customers have a right to know when the government obtains a warrant to read their emails, and because Microsoft has a right to tell them," the company wrote in its filing.
While it took a whopping 2,600 secrecy orders accompanying some 5,624 search warrants over 18 months (the majority without a fixed end date) for Microsoft to be fed up, this is nevertheless a welcome move.
There's much handwringing around how to implement the perfect laws around virtual property and privacy, and much of it attributed to the virtual nature of data. But much of it is for show.
In the absence of clear legal boundaries, governments, rather than establish best practices for citizens, are trying to see what they can get away with, and for how long. In other words, delaying implementing legal boundaries has clear benefits for those who would overreach, a fact that is lost on the rest of us.
While it's true that digital property is different, one can take heavy inspiration from how physical property is governed. It's simple really.
Applying the scenarios to which Microsoft's customers have been subjected to to a real life situation would look something like this: police obtain a search warrant targeting an apartment complex or landlord and are able to monitor entire buildings of residents indefinitely, without their knowledge. This equivalent would be mind-boggling.
Search warrants target specific addresses owned by specific people, and they are executed on specific days with the knowledge of the person being investigated, with rare exceptions.
Law enforcement and courts that enable them must get away from warrants accessing entire technologies, such as a cloud, and target individual users and devices instead, usually with their knowledge, as one would in a tried-and-true scenario of physical property.
Technology creators must also move towards models that individualize security on devices of different users, so that access to one device does not open the door to the rest, as was the case of BlackBerry's global encryption key which it forked over to the RCMP.
Similarly, just as a government or landlord cannot simply take the contents of an apartment, governments and cloud providers need to understand that they have no inherent right to the data stored on their infrastructure.
Lastly, we can't sit around and expect the big players, the Apples, the Microsofts of the world to ensure civil liberties. While welcome, there is no requirement for companies to enter these arena. The first 2,599 secrecy orders that went unchallenged at Microsoft are proof of this, as is BlackBerry's compliance, which one has to wonder whether it was at the whim of one executive.
The longer legal boundaries of any kind are absent, the longer privacy suffers.

It probably won't happen this year, but the PS5 is almost guaranteed to arrive on shelves eventually. Yep, we'd bet our game collection that the Sony PlayStation 5 is probably in development right now.
How can we be so sure?
The PlayStation 4 has now sold 35 million units worldwide and has shown no sign of slowing down. There are plenty of excellent games still to come on this generation of hardware (see: the best games on PS4 ), but the next iteration is right around the bend.
Our wish list for an eventual PS4 update includes HDMI 2.0 connections and an Ultra HD Blu-ray drive for 4K playback, something that should absolutely be possible on Sony's next-generation of hardware.
On the software side of things, Sony has done a fantastic job re-working and improving the PS4 over the past two years – PlayStation Now , pre-loading games, YouTube streaming and PlayStation TV to name but a few additions – and we hope that trend will continue long after the PS4 runs its course.
There's a chance the PlayStation 5 will be the big, component-packed box we've grown accustomed to heating our living rooms. But it also could be a palm-sized streaming device or dive even deeper into the world of game streaming skipping traditional hardware systems altogether. There are a half-dozen equally likely scenarios about how Sony can change its system, however, if we were a betting site, it's unlikely that the PS5 will change too much.
Why? Sony isn't big on change.
Gazing back 20 years to the original PlayStation and its successors – yes, you're that old – it's fascinating how little really changed until the internet explosion of the last few years.
That puts the PS5 in a strange position. When the time comes for a new system in the next five to 10 years, will Sony take this opportunity to change its platform forever or will it stick to its guns?
Here's what Sony needs to place at the top of the priority list for its next system.
Now that PlayStation Now and streaming capabilities are the norm rather than the exception, shouldn't we scrap the disc drive already?
We can hear it from here. Despite the magazine dropping the legendary demo disc in the middle of last year, ex editor of Official PlayStation Magazine, Ben Wilson disagrees.
"Steam on PC has taught us that disc drives are becoming less and less necessary, but I can't see them being phased out completely for a while yet," he says.
"People love their boxed products, and 'experts' have been predicting the 'imminent' demise of the CD for more than 20 years. Remind me how that one has turned out? There will always be those who prefer special editions and sexy packaging to invisible downloads, and it's those guys and girls who'll ensure disc drives live on within gaming in some form. "
Looking at the ages of the people investing in technology (that's us remember, and let's be honest, we're not getting any younger) we do still have the desire to buy physical products despite their ready availability online.
But it's not just PlayStation (and better pricing on the PlayStation Store) that needs to evolve here. Our broadband speeds largely still leave much to be desired and a solid online infrastructure will have to be implemented before we depend solely on fibre-optic wires to get our gaming fix.
Adding an extra hurdle to a disc-less world, there's yet another reason why the upcoming preloading feature will be like a gift from the PlayStation gods: size.
"I'd argue that the ever-expanding size of games would cause significant issues for a digital-only machine," says Matt Pellett, current editor of Official PlayStation Magazine. "Both in terms of download times and the number of games people could store on their hard drive at any one time. "
Of course, there are also Ultra HD Blu-rays to consider. These high-capacity discs can store 50-100GB of data, and considering how intricate games are becoming, it's the sort of media we'll need our next next-gen games to be shipped on. But the discs are part-and-parcel with the player itself.
Sony is quite likely to want to keep momentum going with the new disc format too and so it wouldn't be a huge surprise to see it wanting to do that with a UHD Blu-ray drive in the next version of the PlayStation.
With the new PS4.5 promising support for 4K resolutions, we wouldn't be surprised if the new UHD Disc format ended up making it into a PlayStation before the PS5.
Then again, Sony already has a solution to its physical media problem with PlayStation Now. Game size? No problem. It's all in the cloud.
But what about choice? If it wanted to, Sony could fill it with every game from its back catalog.
"If we end up in a place where streaming games is the norm, like it has become in the movie/box-set rental market, then the console itself is under threat," says PC Gamer's resident tech expert Dave James. "And if there's no actual console, what do the developers target and what do they develop on and how does Sony make its money? "
So while a physical console still seems the most attractive prospect here for Sony, PlayStation Now seems an excellent solution as an additional feature, especially for accessing games from previous generations that saves you blowing the dust off that enormous original PS2 you've not been able to say goodbye to.
Another matter is the thorny issue of cost. If we've shelled out for the newest console, what's the sting for the back catalogue?
"The big talking point of the PlayStation Now has been the price-point," says Pellett. "Sony needs to get this right in order to be as competitive in the streaming market as it is in the console hardware market. With Sony's library of games and the ability for people to revisit the games they can't play on PS4 – and in some cases can't buy these days – it could become a hugely important part of the PlayStation family. "
The suggestion of the PlayStation family here is important. Sony has already started shipping TVs with Playstation Now built in , and Samsung has also gotten in on the action , but this won't be a replacement for the PS5 or any future consoles.
Too much rests on the power from our home consoles as new tech appears on the horizon. Yes, we're looking at you Playstation VR.
Playstation VR looks like the future. No, really.
The Oculus Rift and HTC Vive may be available now, but unless you have a pretty beastly (read: expensive) gaming PC, you're not going to be able to use one anytime soon. PlayStation VR is much more affordable in this regard, because it should work with your existing console, which is much cheaper than most of the gaming PCs out there.
For reference, Sony has said that the headset will run you $399 / £349 / AUD$549 / €399 and will be available starting in October.
But don't get too excited just yet, there's a catch. With both the Vive and Oculus requiring such powerful machines to run, it's difficult to see the PS4 coping with the demands of PlayStation VR. The imminent arrival of the PS4.5 appears to be in part a response to these concerns, but we think it's going to take more than a hardware refresh to make a truly VR-ready PlayStation.
By the time the PS5 arrives, virtual reality will likely be established as a dominant force in gaming, hopefully resulting in a console that's built from the ground up for VR experiences.
VR is currently too new for us to be able to hypothesise about whether it will completely replace gaming on a traditional TV screen, but it's interesting to think what the PS5 could end up looking like if it ends up being a console that's designed for VR first.
At that point would the console's entire front-end be a VR menu rather than a traditional screen-based menu? Will we be reaching out to select which games we want to play next with our motion controllers?
Of course that's assuming the PS5 isn't just completely built into a VR headset. The miniaturisation of electronics that would be required to make that work would be immense, but in combination with cloud streaming it could theoretically be possible one day.
Of course, with all these iterative software updates, and the PS4.5, we might not ever actually see a PS5. When Shuhei Yoshida, president of Sony's Worldwide Studios, was asked about the PS5 by Oddworld developer Lorne Lanning, he responded that he thought the PS5 was a question of 'if' rather than 'when'.
Instead of major console refreshes, Sony may instead continue to update the console on a much more regular basis, bringing small hardware changes like those seen in the PC hardware market.
After all, now that the PS4 has adopted a more standard x86 processor as opposed to the enormously complex 'Cell' processor present in the PS3, it is now very similar to a standard desktop PC. Indeed, some have even used the phrase 'PC in a box' to describe the PS4.
We're still too attached to our physical consoles to completely embrace the idea of the PS5 never making an appearance, but there are some definite signs pointing in that direction.
For four hardware generations Sony played by the rules. Each generation lasted for six years before a piece of hardware an order of magnitude more powerful was released to replace it. It was simple, and people knew what they were getting when they bought their new console.
Then the PS3's internet connectivity happened, and the old rules more or less flew out the window. Suddenly firmware updates meant that the console's functionality could be upgraded bit by bit, resulting in a piece of hardware which was fundamentally different from what was initially released.
Now with the PS4.5 Sony is rewriting the rules of the game again and releasing new hardware exactly halfway through the standard six year console cycle.
By the time we get to the PlayStation 5 the rules might have changed once more. Will we be streaming the majority of our content? Will VR have replaced the TV as our primary display?
With questions these big it's almost crazy to think that the question of physical media has fallen to the sidelines. Internet speeds will have significantly improved by the time the PS5 sees the light of day, but will the amount of data required for 4K mean that discs are still required?
The future of the whole console concept is completely uncertain at this point, but we can't wait to learn more about where it's all heading.
Article continues below


Financial trading tools provider London Capital Group (LCG) has ditched its traditional server-plus-SAN IT systems and replaced them with hyper-converged infrastructure from Nutanix.
LCG operates from its Knightsbridge HQ with 130 employees, and has sites in Israel and Poland. It runs core internal applications plus financial trading platforms that customers access via the internet.
About 18 months ago, its IT infrastructure – comprising HP blade servers plus Dell EqualLogic and HP Proliant shared storage – had reached end of life and maintenance periods, said CIO Blair Wright .
Also, the infrastructure had grown organically and was over-complex, while the storage was nearing capacity, he said. "Things were just bolted on and not a lot of thought had gone into how the system had scaled."
Initially, Wright and his team looked at replicating the traditional server/storage infrastructure, but eventually opted for hyper-converged infrastructure .
Hyper-converged products combine compute and storage in one box with virtualisation capability. They have emerged in recent years as competition to discrete server and storage products. Key suppliers include Nutanix, Scale Computing, Simplivity and VMware's EVO:Rail.
"We were under a very tight deadline to get the technical underpinning of the business on a solid foundation as soon as possible," said Wright.
"If we had gone down the route of Cisco UCS servers and networking with external storage, we were looking at a lead time of around six months. But with Nutanix, we did not need to build a storage team and the timeframe to deliver and deploy it was a lot quicker. We got it running in just over two months."
Now LCG is 100% Nutanix. It has deployed 11 nodes with a total storage capacity of 278TB and is running 28 VMware virtual machines. Physical footprint has been reduced by 60% compared with the existing server-plus- SAN architecture.
Wright considered using Nutanix's own AHV hypervisor but rejected that option when it procured the systems 14 months ago.
"It was very early days at the time and AHV was not sufficiently developed, so we went for VMware as we also wanted to use NSX [network virtualisation]," said Wright. "We didn't want too many risks in one go and the feature set at the time was not quite there. We will be looking at AHV with keen interest going forward, though."

Overwatch is a game of balance and imbalance. Though this team combat game draws on the classic tank-healer-DPS triad of MMOGs like World of Warcraft, the characters you actually play are wildly different - so different that every button you press changes function between characters.
The same button that causes one character to run might cause another to grapple, another to teleport, another to shield and so on. Even characters ostensibly of the same type - such as snipers like Widowmaker and Hanzo - are utterly different in their mechanics and movement.
In that sense it's very much the spiritual successor to 2007's Team Fortress 2 and a competitor to the recently-released Battleborn .
The game is a classic team arena shooter, with two six-person teams of outrageous humanoids battling throughout a bright, science-fiction future for a set of very simple objectives - escorting a slow-moving car, capturing and holding a point, or just killing the other team.
Every match is simple and short, and feeds straight into the next.
Like Team Fortress 2, Overwatch has a selection of characters to deal with rather than just classes. Each character fulfils different roles on the battlefield, though they share elements with other similar classes.
All the tanks, for example, have high hit points - but where Zarya moves slowly and her short-lived shield converts incoming fire into additional damage for her beam weapon, D-va has a giant flying mech to ride in / self-destruct; Winston is a giant educated gorilla who can leap large distances and has an auto-aiming particle beam; and Reinhardt has an energy shield and giant hammer.
Crucially, all the characters are light. They're jovial. Their attitude isn't about a fight to the death, they're off to play volleyball or have a few beers. They all have bright, iconic designs, with careful silhouetting to show who they are and silly voices to make sure you understand; this isn't serious.
This isn't an attempt at world-building. This doesn't have a rich, worthy narrative. This is bright, light fun.
With 21 of these cartoon characters at launch (and more to come), Overwatch definitely has a good starting variety. Unlike Battleborn, the characters are all available to play straight away and nothing requires unlocking as you play.
There's no equipment screen where you need to organise a hundred stats - a single button press tells you all their abilities. They also start with all their abilities unlocked during each match, and can't be customised, so everyone is playing with the same characters. It's back to basics all-round.
And, indeed, everyone can play with the same characters. You can have a team with six Tracers or one composed entirely of tanks, but do so and the game will warn you away - and you'll (probably) lose. Handholding such as this subtly works to improve the experience for everyone by ensuring that you always have a balanced team.
That's not always paid attention to though. Many of the games I've played, I've been the only player willing to switch, while the inevitable gamers who only play as Reaper have ignored the warnings and lost us the match.
It's frustrating, but something that disappears the more you play - and down to the players, not Blizzard.
The reason that you'll lose is that no character is a match-winner by himself or herself. All of their weapons are perfectly unbalanced, meaning that they're only really good in certain situations. Junkrat's grenades are best bouncing round corners, but he's in trouble when he's face-to-face with Reinhart's hammer.
Reinhart's energy shield might be great at defending him and his team from the front, but it only takes Pharah to fly above him and rain down rockets, and he's got no answer. And Pharah might be queen of the skies, but Widowmaker can take her down with one shot from halfway across the map. They all have their own vulnerabilities and specialities.
That means it really is a game about working together - about using someone else's strength to cover your weakness, like a Viking shield wall. It's about using Symmetra's teleporter to get Zarya back to the front line because otherwise she's so damn slow. About Winston shielding Bastion as he rides on top of the payload in his turret mode, as he dies so damn fast otherwise. About dropping Zenyatta's invulnerability and healing Ultimate at just the right moment to draw fire and heal everyone up for one big push.
The twelve maps themselves are extremely straightforward too - small, tight and linear - and feel like instant classics. Every side route, every high path, every tunnel, leads you back to the main fight, feeds into the main objective.
You'll rarely be fighting alone here or wasting time wandering corridors. The look of each map matches that quality, without ever distracting from your goal.
With objectives that can be completed quickly, you can play an entire game in ten minutes. And as you can change to any character at any point in the game (at the cost of resetting your ultimate charge), you need to be spotting enemy vulnerabilities and switching them out fast.

SATA SSDs are a bit of a snooze these days. They're great, they're affordable, and they're capped by SATA speed limits, so all the exciting action is happening with M.2 and PCIe solid state drives. But something interesting in SATA land caught my eye on the floor of Computex: a standard 2.5-inch SSD with the usual SATA power and data ports...and, around the front, a USB Type-C port. Huh!?
I found two SSDs at the show with this same setup, likely using the same memory and controllers packed into a slightly different enclosure. The first I saw was at Avexir's booth, a company I mostly know for its flashy RAM. They sell SSDs as well, and product director Johnny Preston told me he had a specific vision for this one, the M100: an SSD a businessman might want to carry around in his pocket. That explains the silver case and textured faux leather black stripe down the middle. It looks businessy. 
Preston explained that the SSD uses two controllers, one for data over USB 3.1 Type-C and one for the standard SATA connector. Avexir claims the SSD can deliver 540 MB/s reads and 450 MB/s writes, without sacrificing performance on the USB end. Considering USB 3.1 is meant to support up to 10 gigabit per second speeds, it has approximately double the throughput the SSD can provide.
The other SSD I saw with the Type-C connector was from a brand called Zadak 511, which is apparently new—I tracked down its website and found that it claims the same specs as Avexir. The only difference is the branding: the Shield SSD instead of the M100.
Now that most Z170 and X99 motherboards are coming equipped with at least one USB Type-C port, seeing hardware like this pop up is exciting. Sure, there are already cheap and compact portable drives, like thumbdrives and Samsung's T1 and T3, but those often come at a price premium or lower performance than a SATA SSD. A drive like this could be perfect for a portable Steam library: keep it in your desktop PC most of the time, but detach it and take it to a friend's for a night to avoid re-downloading 200 gigs of games, or use it on-the-go with a laptop.
Maybe SATA SSDs still have some surprises left in 'em.
For all of our Computex 2016 coverage, click here .

Android Marshmallow is here. There are battery life improvements, greater app permission controls, standardized support for fingerprint scanners, more granular volume controls, USB-C support and new Google Now features, which are all part of a mix that makes this an exciting upgrade for users. But is your phone actually going to get it?
The release process for Android updates is more complicated than Apple's iOS updates, and just because an update has been launched that doesn't necessarily mean you'll have access to it.
In fact, you probably won't. It's down to device manufacturers, and in some countries the carriers too, who spend quite a bit of time with the new software before releasing it to their devices.
If you own a Nexus device you're in luck, as not surprisingly Google's new software has landed on those first – and manufacturers like Motorola are generally better at getting updates out quickly. But other manufacturers are a little less predictable.
While many phones are still waiting on Marshmallow, we are already seeing the gentle roll out of the Android 6.0.1 Marshmallow update, with new emojis and a few little bug fixes bundled in for good measure.
To make the latest Android update less of a mystery, here's our constantly updated information on when it's likely to land on your phone.
Google has updated its Nexus range of products to Android Marshmallow. It includes the Nexus 5 , Nexus 6 , Nexus 7 (2013) , Nexus 9 , Nexus Player , Pixel C and the whole range of Android One devices. The Nexus 5X and Nexus 6P both launched with Android 6 on board.
The developers preview for Android 7 N is already out and you can download it on all the previously mentioned devices - apart from the Nexus 5.
Samsung did a pretty good job of getting Android Lollipop on to its phones rapidly, but it slowed things down considerably for the Marshmallow launch. That said, almost all of the major handsets now feature the latest software.
The Samsung Galaxy S6 , Galaxy S6 Edge , Galaxy S5 and Galaxy Note 4 now have the update in most regions though and both the Galaxy S7 and Galaxy S7 Edge launched with Marshmallow pre-installed.
The latest phone to start getting the update is the Samsung Galaxy Note Edge , with Android 6.0.1 coming to factory unlocked versions of the handset in Europe. The Samsung Galaxy Note 5 has been updated too, but just for those on T-Mobile in the US right now.
The Galaxy S6 Edge+ is getting the update in some markets now as well, but there's no guarantee it'll be on your version yet. There's still no word from Samsung on whether the Galaxy S4 , Samsung Galaxy Alpha and Galaxy Note 3 will get the update.
As for tablets, the Galaxy Tab S2 is currently receiving the update to Android Marshmallow in both its 9.7 and 8.0-inch sizes. We expect the Galaxy Tab S and Galaxy Note Pro 12.2 will get the Marshmallow software too, but there's no official word yet.
The HTC 10 launched with Android 6, and the Marshmallow update has also widely rolled out to the HTC One M9 and HTC One M8 , as well as the One A9 and the One E9.
HTC also confirmed that it will be updating the HTC One M8s, HTC Desire Eye, HTC One M9+, HTC One ME, HTC One E8, HTC One M8 EYE, HTC Butterfly 3, HTC Desire 826, HTC Desire 820 and HTC Desire 816. It has taken a long time so far though and HTC hasn't commented on when it'll be coming either.
Sony is faring much better, with the Xperia Z5 , Xperia Z5 Compact , Xperia Z5 Premium , Xperia Z4 Tablet , Xperia Z3+ , Xperia Z3 , Xperia Z3 Compact , Xperia Z2 Tablet , Xperia Z2 all seeing the Android 6 Marshmallow update.
Sony has also begun rolling the update out to the Xperia Z3 Tablet Compact and confirmed that it plans to bring Marshmallow to the Xperia M5, Xperia C5 Ultra, Xperia M4 Aqua and Xperia C4.
Both the Xperia Z1 and Xperia Z1 Compact will be missing out this time though.
LG hasn't been clear with its Marshmallow update plans, but the LG G4 , LG G4c, LG G3 and LG V10 all have Android 6 software now. The LG G5 launched with the software already installed and we'd expect the LG G Flex 2 might get Marshmallow, but there's no official word yet.

Deceit! Death! Decay! That's just some of what you can expect from PC Gamer UK issue 293 thanks to cover star Dishonored 2. Chris blinked over to Arkane Studios and discovered what could be the most player-driven game of the decade.
Elsewhere inside we chart the history of the immersive sim, interrogate Duncan Jones over the Warcraft movie an find out how Call of Duty 4's best levels were built.
Join us and take an early look at Mafia 3, Battlefield 1 and '90s revival Yooka-Laylee. Or, if you're into the hard stuff, pore over our exhaustive supertest of the leading VR headsets.
Issue 292 is on shelves now, available at My Favourite Magazines , and will appear on Google Play , the App Store and Zinio the minute they update.
Alternatively, let us do the work by subscribing. Save up to 25% on the cover price, have each issue delivered to your door and bask in the magnificence of our exclusive subscriber covers.
Inside this month:

TeamViewer went offline for a number of hours yesterday afternoon, an event which reportedly coincided with users seeing their PCs compromised – although the company denies any connection here, and insists it hasn't been hacked as many users have claimed.
Following yesterday's outage, a number of TeamViewer users went online to complain about having their machines breached. As The Register reports, some folks actually observed attackers taking control of the mouse cursor, and in some cases where able to take action to prevent damage.
However, others weren't so lucky and found that PayPal and other accounts had been accessed and financial havoc wreaked.
On Twitter, TeamViewer's tech support apologised for the outage and any inconvenience caused, but the company denied that any security breach had taken place.
In a statement from the firm's PR department, TeamViewer said that it wasn't hacked and that the application is fully safe to use.
As for the cause of the compromises reported by users, TeamViewer said that was down to "careless use", and specifically the reuse of passwords across multiple online accounts (suggesting that attackers used a password gleaned elsewhere from another breach).
The TeamViewer statement read: "There is no evidence to suggest that TeamViewer has been hacked. Neither do we have any information that would suggest that there is a security hole in TeamViewer. Therefore it is important to stress there are no TeamViewer hackers, but rather data thieves that will steal information from other sources. "
The Register has heard whispers that there may have been some sort of sophisticated DNS hijacking plan enacted by cybercriminals to hoover up TeamViewer login details, but the company clearly isn't accepting that anything like this occurred.
Article continues below

Just Cause 3 has been out since December 2015, but like any good game, Avalanche Studios has promised a plethora of DLC to be made available throughout 2016 via the Air, Land & Sea expansion pack. However, like many other season passes available, the downloadable content (DLC) is being released slowly throughout the year as opposed to all at once. Here, we round up everything you need to know about the Just Cause 3 Air, Land & Sea expansion pack, including the price, release date and gameplay details. Also see :   Best new games coming in 2016
Just Cause 3 is the long-awaited third-generation of Just Cause: an action-adventure video game set in an open world environment that relies heavily on explosions and destruction in creative and exciting ways. The Just Cause series is developed by Avalanche Studios, published by Eidos Interactive and distributed by Square Enix. The most recent game - Just Cause 2 - was released as far back as 23 March 2010, so Just Cause fans have been waiting some time for Just Cause 3 and its DLC.
Read next: Best PS4 games of 2016
The Just Cause 3 Air, Land & Sea expansion is split into three individual pieces of downloadable content to be launched throughout 2016, with the last piece dropping before the end of Summer 2016. Here, you can find out all we know about the release date and features of each piece of DLC:
Release date: 8 March 2016
The first piece of Air, Land & Sea DLC was the aptly named Sky Fortress , which was released back in March 2016 and covers the " Air " part of the season pass. Sky Fortress contains a new set of missions that introduce an entirely new threat to the Just Cause 3 ecosystem – the eDEN Corporation, more specifically its Sky Fortress complete with an army of robotic drones. The DLC also provides Rico with a new (upgradable) rocket powered, weaponised 'Bavarium Wingsuit' fitted with shoulder mounted guns and a missile launcher, along with a personal defense drone and a 'Bavarium Splitter' assault rifle.
" The new content will fundamentally alter how our players approach the game - we're really looking forward to seeing how fans adapt to the new Wingsuit, " said Tobias Andersson, Senior Producer at Avalanche Studios.
Release date: 3 June 2016
Avalanche Studios recently announced that the second piece of Just Cause 3 DLC is to be made available on Friday, 3 June 2016, and introduces a rather interesting piece of technology to the game – the mech. A cross between a tank and an Iron Man suit, the mech allows users to pick up objects and throw them thanks to a GRIP gravity weapon, provides a devastating punch thanks to the Force Pulse melee attack and provides additional standard weaponry for a splash of razzle-dazzle (in case a gravity-manipulating gun wasn't cool enough, of course).
It doesn't stop there though, as the mech can also jump, providing the ability to jump in the air and punch a helicopter out of the sky before ground pounding a tank on the way down. It's another exciting way to cause destruction in the Just Cause 3 universe, as we can't imagine throwing tanks at buildings and structures will get boring any time soon.
Release date: TBC
Bavarium Sea Heist, the final piece of DLC in the Air, Land & Sea expansion pack will be released before the end of Summer 2016, but apart from that details are a little scarce. If Sky Fortress was Air, Mech Land Assault was Land then it suggests (as does the name) that the third piece of DLC will be focused around the sea. Keen Just Cause 3 modders noticed a line of code within the game that refers to a Submarine, suggesting that we might be seeing Rico delve into the deep via a sub sooner rather than later.
Make sure you check back regularly, as we'll be updating this with more information as soon as we receive it!
Just Cause 3 is available for Xbox One, PS4 and PC. You can download it from the  Xbox Store for £44.99, the  PlayStation Store  for £31.49 or  Steam  for £39.99, or get a physical copy from somewhere like  Amazon ,  Tesco ,  Zavvi ,  GAME  or  ShopTo. Amazon  is listing the Day One Edition for PC at £33.07, or for Xbox One and PS4 at £25.99.
The complete Air, Land & Sea season pass including Sky Fortress, Mech Land Assault and Bavarium Sea Heist will set PC , Xbox One and PS4 users £19.99 from their respective stores.
See also:  Best gaming PCs 2016: What's the best gaming PC you can buy in the UK?


Hyperscale datacentre builds are propping up the worldwide server market, as SMEs and enterprises look to cloud and virtualisation technologies to cut hardware costs.
According to Gartner's quarterly worldwide market tracker, global server revenue was down 2.3% on Q1 2015, while shipments were up by 1.7%.
Jeffrey Hewitt, research vice-president at Gartner, said the overall decline in server revenue reflects the fact that the average price of hardware has fallen during the past 12 months.
"Although revenue declined, the first quarter of 2016 continued with a trend of low-level shipments growth on a global level with a variation in results by region," said Hewitt.
"The drop in revenues in the light of shipment increases demonstrates that the servers that shipped during the period had lower average selling prices than those that shipped in the same timeframe last year."
The market watcher's data shows shipments were down across all geographical regions, apart from Asia Pacific, where revenue was up 9.7% on last year against an 8.4% year-on-year rise in shipments.
The picture in Europe, the Middle East and Africa (EMEA) was particularly bleak, with shipments down 1.3% and revenue down 2.4% year-on-year, prompting Gartner to warn of challenging times ahead for server suppliers operating in the region.
Adrian O'Connell, research director at Gartner, said supplies will struggle to increase shipments and revenues over the year ahead, as EMEA firms focus on consolidation and cost-cutting.
"Ongoing business concerns, combined with the consolidation pressures of virtualisation and cloud delivery, led to the weakest start to the year from a volume perspective since the downturn in 2009," he added.
While enterprises and SMEs are looking to cut their hardware costs by moving their IT infrastructure off-premise, cloud providers are driving demand for server kit as they build out hyperscale datacentres to keep up with the demand for their services .
"The real driver of global growth continues to be the hyperscale datacentre segment," said Hewitt.
"The enterprise and small or mid-size business segments remain relatively flat as end-users in these segments accommodated their increased application requirements through virtualisation and considered cloud alternatives."

Now in public beta, Google needs your help to find a name for Android N - and time is running out! We explain how you can vote for the Android N name, detail the new features in Android N, and round up the Android N UK release date rumours. Also see: When will I get Android Marshmallow?
You'll also be interested in: How to watch Google I/O 2016: live stream and live blog | How to get Android N now  | Android VR | Nexus 7 (2016) | Nexus 5 & Nexus 6 (2016)  | Android Pay UK  | Google Home
Following Android Alpha and Android Beta, Google has always named its Android OS updates after sweet treats, and in alphabetical order. So far we've had Cupcake, Donut, Eclair, Froyo, Gingerbread, Honeycomb, Ice Cream Sandwich, Jelly Bean, KitKat, Lollipop and Marshmallow. Also see: How fast is Android N? And how to split screen in Android N.
Next in line is Android 'N', sure to be a sweet treat, but Google is having difficulty in deciding which one. You can help Google choose the new Android N name at android.com/name-n. Simply enter your suggestion and hit Submit.
Be warned that time is running out, though - you have until 8 June to help Google choose the name of the next Android OS.
Some of our favourite suggestions so far include Nutella, Nectar, Nacho, Nougat, Neopolitan and Nuts. Also see: How to direct reply in Android N.
Add your own Android N naming ideas in the comments below this article.
In an unusual move Google unveiled the Android N Developer Preview ahead of Google I/O in order to give it more time to incorporate feedback from developers. At Google I/O the company discussed some new features that we'll detail below, and announced that a public beta of Android N is now available. Click here to learn how to install the Android N Public Beta now.
At I/O 2016 Google said the final version of Android N would be available later in the summer. Our money is on late September, at which point it will likely ship the new OS preinstalled on the new Nexus 5 and Nexus 6 phones for 2016. Android N will be available to download to older Nexus devices soon afte, and other flagship Android devices will get the upgrade toward the end of the year or early 2017.
The Android N Developer Preview was announced in March 2016, and Google has provided the following timeline. Preview 1 is the initial release or Alpha version of Android N. Preview 2 and Preview 3 are incremental beta updates. Preview 4 will include the final APIs and official SDK, Play Publishing, while Preview 5 is the near-final system image for last-minute tests. The final release will follow Preview 5 in Q3 2016.
Some time between the Developer Preview going live and the final version of Android N being announced Google will confirm the new operating system's name and number, revealing a new Android lawn statue at the US Googleplex. And we will find out exactly how far off the mark is our guess of Android 7.0 Nectar. Also see: Best new phones coming in 2016.
As we've said above, Android N won't be released until Q3 2016, and even then only on Nexus devices. If you have a recent flagship phone or tablet from a well-known maker such as Sony, Samsung, HTC, LG or Motorola, it's likely you'll see the update rolled out within the first few months of 2017. However, before you can get the update both the hardware manufacturer and mobile operator must be ready to roll it out, which can slow down things.
It's telling that even a year and a half after its release, Android Lollipop has only recently become the most popular Android operating systems. Often only the most recent flagships get an update to new Android operating systems (also see: How to update Android ), and even then nothing is guaranteed. With thousands of people still using Android phones that are entry-level models, from less well-known manufacturers or simply old, there are still people out there running Froyo and Gingerbread - and they will never get an update to Android N.
At the latest count on 2 May 2016, Android Developers published the following breakdown of Android platform segregation:
Android N new features can be divided into three clear categories: performance, security and productivity.
Also see: How fast is Android N?
For performance Google is focusing on graphics and runtime in Android N. It has introduced the new Vulkan 3D graphics API, which has a much lower CPU overhead than OpenGL and allows developers to squeeze much more graphical detail into frames. It's also introducing the JTI Compiler, which speeds up app installs by 75 percent and reduces the compiled code size by 50 percent.
There are also new platform features aimed at optimising battery and memory consumption, such as Doze and the new background optimizations.
For security Android N introduces file-based encryption, media framework hardening and seamless updates. The latter means new updates to the operating system will be downloaded silently in the background, ready to use on the next restart. Unfortunately, seamless updates are likely to be available only on phones sold running Android N out of the box - it works by each phone having two system images, and one is updated in the background while you use the other. Today's phones, of course, have only one system image.
Also see: How to split screen in Android N | How to Direct Reply in Android N
The most exciting area for consumers is productivity. We've already heard about Android N's new Direct Reply feature, which allows you to directly reply to messages, emails and more from the notification bar, and now apparently we'll be able to change a notification's visibility by long-tapping it and selecting an option.
When we do reply to a message we have loads of new emoji at our fingertips. The professional women emoji that leaked just recently are among 72 new Unicode 9 emoji glyphs, which are more realistic and support different skin tones. 
Even better are the new multi-tasking improvements in Android N. Google has finally added a Clear all button to the top of the recent apps menu, and it has reduced the number of apps shown here by automatically removing those you haven't used in a while. You will also be able to switch back and forth between your current and last-used app with a double-tap of the recents button.
Multi-window is a feature we've seen previously on Samsung phones, and it's finally going to be built into the Android OS. There are two variations - Split Screen and Picture in Picture - with the first designed for phones and tablets and the latter for Android TVs. You can long-tap the recents button to select a second app to display onscreen.
The final new feature coming to Android N is Daydream, which is Google's new VR platform. Although it is producing a dedicated Daydream headset, it is also building support for a VR Mode into N that supports low latency (under 20ms) and a VR system UI. It will mean hundreds of Daydream-ready phones will be available, with the first coming later this year from the likes of Samsung, HTC and LG. Also see: Best Android apps and Best Android games.
Other new features include:
• Bundled notifications: multiple notifications from the same app can be grouped together
• Efficiency: Doze now also saves battery whenever the screen is turned off
• Improved Java & language support: Java 8 language features are coming to Android
Nope. There are rumours that a future version of Android will go some way to replace Java with open-source Swift as its first-class language, but it won't be Android N, since it will require a lot of re-writing of Android's core code. According to TheNextWeb , Android would first need a runtime for Swift, to  make its entire standard library Swift-ready, to support the language in APIs and SDKs, and to re-write some low-level C++ APIs and high-level Java APIs, which Swift can not currently bridge to.
Follow our live blog of the Google I/O 2016 keynote for details of new Android N announcements and real-time expert analysis.  
Read next: Check out our round-ups of the best current Android phones and Android tablets .
Follow Marie Brewis on Twitter .

Everyone has a problem with Linux at some point. The important thing is how quickly that problem gets solved. An amazing element of the open source and computing community is the vast network of help available online in the form of blogs, websites and forums.
Without doubt this is of huge importance in getting issues known and fixed, and it's wonderful to see how willing the community is to help out complete strangers and beginners alike. That being said, there's nothing that beats a bit of prior knowledge.
To help arm you with the knowledge you need to keep your Linux systems cheerfully ticking over, we've taken our years of experience answering all manner of reader questions and distilled this into a rich brew of condensed Linux knowledge, which will target the top issues that Linux users regularly run into.
In many ways computers are this wobbling tower of intertwined standards, protocols, interfaces and files. Considering just how complex a modern Linux system is, it's astonishing that a Linux PC manages to successfully complete the delicate dance of powering up, launching the bootloader, handing over to the kernel , loading files of its file system, hopping through init and establishing an X graphical interface with interactive graphical desktop manager, wireless internet connection and all the other services that modern systems provide.
At any stage this wobbling tower can crash down – and when it does, we're here to help you pick up the pieces! Our guide starts at the beginning with troubleshooting the boot process, moving through basic hardware and system issues, then on to more generic hardware, networking and finally classic desktop problems.
Hopefully you'll come out of the darkness with at least a few invaluable nuggets of Linux knowledge to help make your Linux experience that little bit smoother and even more enjoyable. So lets turn the page and get fixing!
Got boot problems? We tackle the common issues.
The first thing to do is be patient – the boot process may be trying to initialise a piece of hardware, or access the network before it's available. These can time out after a few minutes, either allowing boot to proceed or at least giving you an error message to work with.
In the good old days, distros used to stream reams of text up the screen as they were booting, until it became fashionable to hide this with a splash screen. Unfortunately, the splash screen also hides any error messages. You can disable the splash screen at the boot menu: if your computer starts booting without showing a menu, hold down Esc when it boots to call up the menu.
If there's a recovery or safe option, pick that, as it disables the splash screen and often sets safer (if potentially less efficient) boot options. Otherwise, put the highlight on your normal boot option and press E for edit. Find the line that starts with linux and look for options like quiet, splash or theme.
Delete these options and press F10 to continue booting. This won't fix your problem (unless the problem is the splash screen itself), but it will let you see what is going on and either get an error message or an idea of which stage of the boot is failing at. Then you can investigate further. If it appears to be a hardware detection issue, try disconnecting all unnecessary hardware, such as printers , scanners or USB rocket launchers. Once you can get past the problem, you can start to fix it.
Disable your distribution's boot splash to see what's really going on, or failing to go on, when your system is booting up
Hardware working with Windows is no indication that it's fault free. The "It works with Windows, ship it and we'll fix any other problems with an update" attitude is not uncommon. With anything motherboard related, the first step is to check whether there's a BIOS update available.
Even with a brand new motherboard, by the time it has travelled through the shipping and distribution process to get from the Far East to your computer's manufacturer and then to the shop and finally to you, there is usually a new BIOS available.
Flashing a new BIOS can fix a lot of boot problems but if yours persist, there is more you can do. You can change the way the kernel addresses the hardware with a number of parameters you can pass to it at boot time. At the Grub boot menu (press Esc if it does not show up by default), highlight your normal boot option and press E (for edit).
Edit the line starting with kernel by adding some or all of these options to the end of the line, separated by a space:
or
Which one depends on your distro – if the first one fails, try the second and then the third.
Linux uses the Grub bootloader to choose between different boot options, but Windows uses its own bootloader. A bootloader is a small piece of code embedded at the start of your hard drive that kickstarts the process of loading your operating system.
When you installed Windows, it installed its own bootloader, overwriting your existing Grub. Don't worry, it's only the bootloader code that's gone – your Linux system and files are still there, and all you need to do is restore Grub. Some distro install discs have an option to repair the bootloader, or there's a more generic option in Rescatux.
Boot from the Rescatux CD and select the Restore Grub option. This will search for your Linux partitions and ask you to choose the partition that contains the root filesystem of your Linux installation and then ask which hard disk you want to install Grub on – usually /dev/sda, the first disk. The window may go blank for a worrying amount of time but do not panic or reboot: wait until it tells you Grub was re-installed before rebooting, and you should then get your old boot menu back, with access to your untouched Linux system.
To make permanent changes to your Grub menu, edit /etc/default/grub and run grub2-mkconfig or update-grub
Yes, it is possible. Each distro needs its own root partition but you can share the same swap between them all. Having a separate partition for /home is recommended – you don't want to tie your data to a single distro you may later decide to stop using.
While a separate /home partition is desirable, don't use the same home directory for each distro as there may be incompatibilities between different versions of the software used. I prefer to put the distro name in the username, as in "fred-ubuntu", "fred-debian", etc. As long as each user has the same UID – most installers make the first user 1000 – you'll have write access to all of them, then you can create symlinks for important data directories, like documents, music, photos and so on, to share these files between all distros while keeping the configuration files separate.
As far as the boot menu is concerned, pick one distro as your main one and let that handle booting. Every time you install a new distro, skip the option to install a bootloader if possible. Then reboot into the main one and run:
to update the boot menu.
While the initial boot code for Grub is stored in the Master Boot Record (MBR) at the start of your hard disk, this is a very small space. So the initial Grub code loads files and configuration information from the grub or grub2 directory on your Linux boot partition.
When you removed that partition, you left Grub nowhere to go. If you are planning on installing another distro in the now-empty space, simply run the installer and it will set up Grub for you, detecting your Windows system too, and all will be well after a reboot.
The Rescatux live CD has a handy Restore Grub button, which saves you having to remember rarely-used shell commands
If you are using the space for an existing Windows or Linux installation, you need to either set up Grub for the other Linux system or reinstall the Windows bootloader. The easiest way to reset Grub is use the Restore Grub option on the Rescatux live CD – choose the Linux installation you want to be responsible for holding the Grub files.
Restoring the Windows bootloader involves booting the Windows disc (or rescue partition) and running one of these commands, depending on the Windows version. For Windows XP it's the following:
For Windows Vista and Windows 7 , Windows 8 and Windows 10 it's:
When your computer won't even boot, a live CD is a godsend, so it pays to always have one handy. A live CD is a complete Linux environment that boots from a CD and needs no installation, or even access to a hard drive.
Apart from being very handy for being used as a portable distro or as a sampler to try a different distro without installing it, a live CD is ideal for a rescue system. There are some dedicated rescue CDs, such as System Rescue CD , Rescatux and Grml , but most distro installer discs nowadays boot into a live environment that contains enough software to fix many problems.
For more solutions to Linux boot problems, check out our guides on how to repair Ubuntu if it won't boot .


A quartet of Cloudera customers have revealed some business projects, based on Hadoop-related technologies, on the eve of the London version of the Strata+Hadoop conference.
Data analytics professionals at Barclays, BT, Sky Betting & Gaming and insurance underwriting firm Markerstudy outlined a group of business development activities supported by Hadoop distributor Cloudera.
Harry Powell's eight-person advanced data analytics team at Barclays retail bank is using progamming language Scala , as well as Cloudera's query engine Impala and its distribution of the parallel processing framework Spark on transactional big data sets to seed products for customers.
One example is a "smart business" application for small businesses that enables them to see patterns in an anonymised data generated by the bank's other customers.
"So, if you are a hairdresser in Croydon, you can see what other hairdressers are spending on electricity," said Powell.
"We're looking to use information to provide services to customers as if they were hugely wealthy. W e can create value for individuals by using big data to spot patterns. This marks us out as a bank that is for customers, rather than just about our profits.
"We're doing this over billions of rows of data and with potentially thousands of queries," he said.
Powell also reported better results with Spark compared with Hive. "We can now do computation we could never do before, and provide information at a level of granularity previously unimaginable."


Summer is a particularly crucial time for airlines operating in the extremely competitive Middle Eastern market. By now, any carrier worth its salt is already gearing up to capitalise on the annual mass migration from the scorching heat of the Gulf and other parts of the region to more temperate climes.
"The airline industry is very price-sensitive, and the majority of travellers look for the cheapest fares available," Jassim Haji, director of IT at Bahrain's national airline, Gulf Air, told Computer Weekly. "During peak travel times such as summer, quick action is crucial, because any delay in responding to the competition could mean the loss of passengers and revenue."
This summer, Gulf Air has in its enterprise IT arsenal what the carrier hopes will give it a competitive advantage over its regional rivals – something its IT director claims is the first of its kind in the world: a big data engine that performs sentiment analysis on both Arabic and English textual data.
Essentially, this enables Gulf Air to find out what customers think about the airline (and its competitors) at any given moment.
Sentiment analysis, or opinion mining, harnesses textual analysis, natural language processing and computational linguistics to track and dissect conversations and statements to decipher public attitudes and emotional responses to an experience or event.
Social media has proved a rich seam that corporations can mine for details of customers' experiences, views or opinions on the goods, services or brands they have engaged with – using powerful big data engines to monitor social media conversations and by collecting and analysing the associated data.
The insights derived from this are used to inform corporate strategy, from customer relationship management capability through to the next marketing campaign or competitor analyses.
Given the breadth of its operations across the Middle East, Gulf Air sees itself as "more of a regional carrier than a national one", said Haji.

As promised , Blizzard is fanning the hammer at Overwatch cheaters. In China alone, 1572 players have been named, shamed and shown the door. Western cheaters are faring no better. Judging by aggrieved posts on the forums of popular hack providers, Overwatch is proving difficult to fool.
Cheaters are being hit by serial bans even after buying new copies. "Got banned one day after the official release," one enemy of fair play recounts. "Thought I got detected for using RPM tools, because the game was crashing for it at that time.
"Bought the game again... didn't hack on it at all, just wanted to enjoy the game a bit. Two days later—banned again.
"Bought the game... again. But before doing that, I deleted Overwatch and launcher completely. Enjoyed it again without cheating only for a day. "
On his fourth attempt, he purged his PC, changing hard drive IDs, MAC address, BiosDate and buying a VPN to throw Blizzard's anticheat off. It didn't work.
Blizzard pledged that it would be taking a no-nonsense approach to cheaters, and from the delectable wording of the ban notice , it's staying true to its word.
"Our support staff will not overturn these closures and may not respond to appeals. "
Let's hope the false positives are small, eh?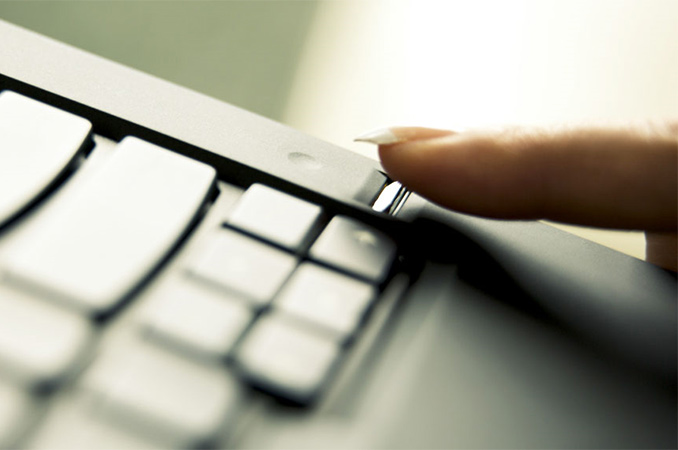 The importance of biometric authentication is growing these days because passwords, which are easy to remember, are usually not strong enough, whereas complex passwords are hard to remember and enter. While many new mobile devices feature fingerprint reader and some even have an iris scanner, there is a fleet of legacy PCs that do not support any biometric sensors. Synaptics has developed an inexpensive USB dongle, which can add a fingerprint scanner to any PC. The company will offer the device to its customers later this year.
The Synaptics fingerprint USB dongle is based on the company's Natural ID technology that relies on capacitive touch sensing and SentryPoint security features. The device is small enough to remain unremarkably installed in a USB port, hence, users will not have to carry it separately. Synaptics calls its dongle "Turnkey USB Fingerprint Solution", but does not disclose the model of its sensor used by the device, or the encryption type supported by the product because there will be several types of dongles with different feature-set. Synaptics' latest fingerprint solutions support AES 256-bit of the fingerprint template data. The only security-related information that Synaptics discloses about the dongle is that it is certified by FIDO (Fast IDentity Online) and is compatible with Windows Hello and Microsoft Passport (i.e., Microsoft Windows 10 operating system only).
The USB fingerprint scanner is a finished, ready-to-use device, which Synaptics will offer to partners, who will then be able to either bundle them with their computers or simply resell them to interested parties under their brands. Pricing of the device will depend on exact configurations of the hardware, but should be " well below $50 ", according to Synaptics.
Synaptics is demonstrating its USB fingerprint scanner at Computex this week, plans to sample the product in Q3 and start to sell them in Q4.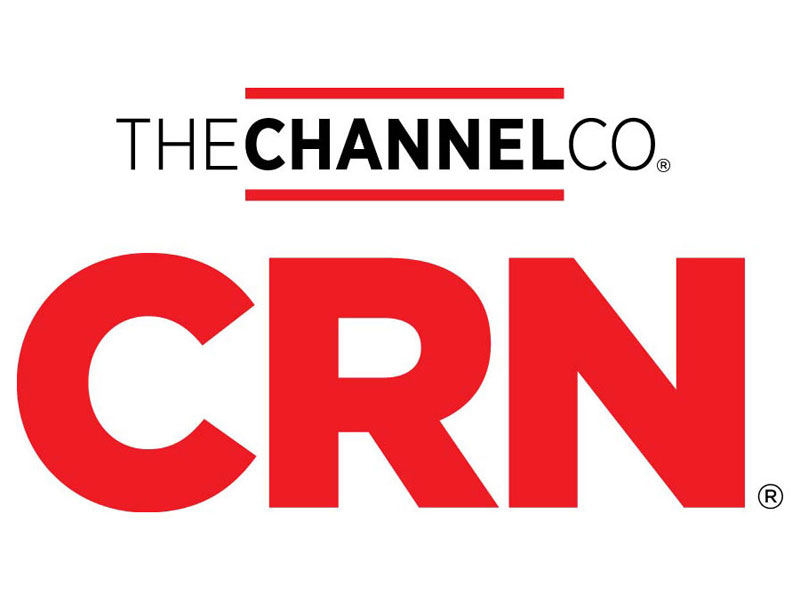 Business intelligence software vendor Qlik is being acquired by a technology-focused private equity firm in an all-cash deal valued at $3 billion.
Qlik, based in Radnor, Pa., disclosed the deal Thursday. The buyer, Thoma Bravo, has stakes in a broad portfolio of application and infrastructure software-focused companies.
[Related: Qlik Offers Cloud BI Software Road Map, Debuts Cloud Analytics Software For SMBs ]
Under the terms of the deal, Qlik shareholders will receive $30.50 for each share of stock, the company said.
In March, Reuters reported that Qlik had begun exploring strategic alternatives, including a possible sale, after coming under pressure from activist investor Elliott Management. In early March, Elliott Management disclosed that it had acquired an 8.8 percent stake in the company.
Qlik saw steady revenue gains from 2011 through 2015, reporting a 10 percent jump last year, to $613 million. But it last reported a bottom-line gain in 2012. Since then, it steadily lost money, reporting a loss of $36.5 million in 2015, according to the company's financial statements.
At its partner and customer conference last month, Qlik extended its cloud-based analytics software lineup with its Sense Cloud Business, targeting department and small- and midsize-business customers. It also introduced a new release of its flagship on-premise business analytics product, Sense Enterprise.

After years in the labs, artificial intelligence (AI) is being unleashed at last. Google, Microsoft and Facebook have all made their own AI APIs open source in recent months, while IBM has opened Watson (pictured above) for business and Amazon has purchased AI startup Orbeus. These announcements have not drawn much media attention, but are hugely significant.
"In the long run, I think we will evolve in computing from a mobile-first world to an AI-first world," says Google CEO Sundar Pichai. What does the appearance of AI bots and machine learning on the open market mean for business, IT, big data , and for sellers of physical hardware?
The AI APIs now opening up are essentially free platforms on which companies can build incredibly powerful analytics tools. "These hugely powerful tools, used, developed and backed by the world's most advanced technology companies, are now available to anyone with the skills to use them," says Matt Jones, Senior Analytics Project Manager at analytics and data science company Tessella.
He continues: "Using these toolkits, individually or combined, anyone can integrate transformational AI or machine learning platforms – which are as sophisticated as anything currently on the market – to their business on a pay as you go, or free basis. " The tech industry – and digital business in general – is on the cusp of something very big.
It may have announced plans for its Google Home speaker-assistant to rival Amazon's Echo in 'smart' homes, but the search engine giant has much bigger plans for AI. Part of Google since January 2014 , DeepMind's AlphaGo neural network beat mankind at the ancient Chinese game of Go recently. DeepMind is the main attraction on TensorFlow a deep learning framework that Google made open source in 2015.
Meanwhile, Facebook is focused on developing its M bot platform that should see its Messenger app flooded with third-party apps that let companies and their customers execute tasks on the platform, such as paying bills, making bank transfers, and even ordering an Uber ride. The Facebook M virtual assistant will follow.
And over at Redmond, Microsoft Cognitive Services and the Microsoft Bot Framework is aimed at getting developers to create AI-powered apps and bots that work on everything from Skype and Office 365 to Slack and SMS.
Sundar Pichai thinks we're moving from a mobile-first to an AI-first world
The existence and planned expansion of IBM's cloud-based cognitive computing platform is well known, and Big Blue offers its Watson API on a 'freemium' basis.
Around 80,000 developers have accessed the Watson collection of APIs since 2013 through a dedicated cloud platform that IBM is calling 'self-service artificial intelligence'. It's designed to help coders, data scientists and analysts create apps that tap into the power of the Watson supercomputer for prediction, natural language processing, and much more. Machine learning and text analytics will also soon be on the menu from IBM's Watson Knowledge Studio.
While some invest in AI, others are making acquisitions to catch up. While IBM's Watson has a new Visual Recognition API and Google's image recognition is well known, Apple recently purchased 'emotion measurement' (i.e. face recognition) company Emotient. Meanwhile, Amazon bought a deep learning neural networks startup called Orbeus , whose ReKognition API specialises in photo recognition, too.
Frank Palermo, Executive VP of Global Digital Solutions at VirtusaPolaris
With the arrival on the cloud of high-power cognitive platforms, it's open season for app developers, who are expected to use the fruits of AI to unleash better and better apps.
"IBM Watson, Google DeepMind and the like are incredibly high-power cognitive platforms that are enabling developers to do really interesting projects," says Frank Palermo, Executive Vice President of Global Digital Solutions at global IT services company VirtusaPolaris. "It's great they are now making these cognitive platforms readily accessible – particularly for researchers and others scientific pursuits, but also for knowledge workers across all industries. "
For instance, the boom in online education could create AI-powered teachers , which could help improve retention rates.

Bloatware installed by major PC manufacturers isn't a new problem, of course, but it seems to increasingly be a security risk – stories of vulnerabilities have become more prevalent in recent times, and a new report from Duo Labs has made some worrying discoveries.
Software updaters are an obvious target for an attacker, as Duo points out in its 'Security Analysis of OEM Updaters' report , in which the firm carried out an investigation of the updating tools on notebooks from Acer, Asus , Dell, HP, and Lenovo. The results? 12 separate vulnerabilities were uncovered across these vendors.
Both HP and Acer updaters carried two high-risk vulnerabilities that could allow for arbitrary code execution on the host laptop, with Asus, Dell and Lenovo carrying one high-risk vulnerability.
In other words, every single manufacturer had at least one vulnerability which could allow an attacker to completely compromise the machine in question, and they could do so with relatively minimal effort (i.e. in less than 10 minutes).
That's not a pretty security picture, and it confirms the fact that if PC manufacturers are going to include software updaters, they really must try much harder to fully secure them.
Duo Labs reported the security holes to the respective PC makers three months back in line with standard disclosure terms, so the manufacturers could fix these problems before they came to light publicly.
The firm notes that HP has fixed its vulnerabilities and Lenovo removed the software in question, which is a fix of sorts. Acer and Asus both responded to Duo, but haven't given a timeframe for a fix yet – presumably they'll be coming soon. Dell's response isn't mentioned.
Duo's recommendation for users of laptops which haven't fixed these issues is to "fully disable updaters and remove all third-party components to be fully protected from these vulnerabilities. "
The firm further notes: "In addition, organisations should install basic security functions, such as two-factor authentication, to ensure users are who they say they are, and turn on encryption. "
Article continues below

From the land of expensive wristwatches comes a very expensive smartphone. Sirin Labs, based in Schaffhausen, Switzerland, on Wednesday launched Solarin , a £9,500 ($13,700) Android phone that the company describes as "a military-grade super smart phone. "
The company's use of the term "military-grade" should set off alarm bells. The Snake Oil FAQ , compiled in 1998 by a number of respected security researchers including Steve Bellovin and Matt Blaze, warns against security products that use this term because it isn't clearly defined. Subsequent discussions of the topic have expressed similar skepticism of the term.
Technology has changed since then but marketing has remained the same. EMC's Mozy storage service, for example, talks about its " military-grade security. " You may be reading this article in a military-grade browser.
Organizations that talk about military-grade encryption these days are generally referring to AES-256 encryption , because that's what's required by the US Department of Defense. But AES-128 is generally considered the minimum requirement for security. Silent Circle's BlackPhone 2 relies on AES-128 encryption to protect data. AES-256 encryption is widely used in other products like Apple's iPhone. Android specifies AES-128, with AES-256 as an option, while security-focused Android products , such as Samsung phones with KNOX , rely on AES-256.
Regardless, there's more to the security of software and hardware than the length of the encryption key employed to secure data. Key length affects the amount of computing power required to crack an encrypted file. But vulnerabilities in other systems can provide a way around encryption that would take too long to defeat using brute force, as the FBI demonstrated when it accessed the locked iPhone used by one of the San Bernardino shooters earlier this year.
Sirin Labs' Solarin relies on a Qualcomm Snapdragon 810 processor, a curious choice given reports that Samsung passed on the processor due to overheating. It can communicate at speeds of 450 Mbps down/150 Mbps up through X10 LTE and 802.11ac Wi-Fi with 2x2 MU-MIMO. It also supports WiGig (802.11ad), for those who can find compatible networks.
The phone features a 23.8-megapixel rear camera and a 8-megapixel front camera. It comes with 4GB of RAM, 128GB of storage, and a 1440x2560 pixel 5.5-inch touchscreen display. And it weighs 250g, almost twice as much as a 138g Samsung Galaxy 6, but not enough to prevent theft through heft.
The device's most innovative feature is the Security Switch on the back of the phone. The switch activates the phone's KoolSpan Security Shield hardware, which enables VOIP calls and messaging using AES-256 encryption. At the same time, there's an argument to be made that always-on encryption would be more effective than optional protection for messaging.
[See Encryption Debate: 8 Things CIOs Should Know .]
For encrypted email, the phone relies on ProtonMail .
Solarin integrates Zimperium's intrusion prevention system, zIPS, which relies on machine learning technology (rather than signatures) to identify malware threats. The advantage of zIPS is that it doesn't need to connect to the internet to obtain updated malware signatures.
Zuk Avraham, founder, chairman and CTO at Zimperium, in a statement suggested that his company's technology in conjunction with Solarin was well-suited for "protecting high-net worth individuals, celebrities and VIPs. "
According to The Verge , celebrities Tom Hardy and Leonardo DiCaprio, an investor in a previous venture of Sirin Labs founder Moshe Hogeg's, attended the London launch event.
Solarin's military-grade encryption thus might more properly be described as celebrity-grade encryption. In any event, it's celebrity-priced.

Amazing new games are continuously being released, but they can often be pretty expensive, with many PS4 and Xbox One games costing in excess of £50 when they're first released. The good news is you'll find that they drop in price pretty quickly, and there are some excellent game deals to be had if you know where to look. Here, we're sharing many of the best game deals available in the UK from the likes of Amazon sales , Argos sales , Steam sales , Greenman Gaming sales , GAME sales , PSN sales , ShopTo sales , Zavvi sales and more. Read on for the best game deals in the UK.
You'll also like: Best Xbox One & PS4 console deals
And: Best Xbox One games | Best PS4 games
E3 is approaching, and to celebrate Sony has kicked off a PSN sale that lets you download games at much lower prices than normal. We're talking Assassin's Creed, Batman games, Call of Duty, Fallout 4 and more so it's well-worth checking out. Better yet, if you're a PlayStation Plus member, these games have double discounts for up to 60% off. You can get PlayStation Plus here.
Fallout 4 has 20% off down to £39.99, for example. View deal here.
There's 30% off Tom Clancy's Rainbow Six Siege too, now £38.49. View deal here.
View the full list of games on sale in the Double Discount offer here .
Green Man Gaming is a great place to go if you're looking for a bargain. Plus, it offers the ability to buy games and immediately start downloading them for your PC or Mac.
Sales over at Green Man Gaming are brilliant, and there are always coupons and voucher codes available which you'll find right there on the homepage so you don't need to go hunting the web for them.
Right now, you can use the code 20OFF at checkout to get 20% off across the site, including the latest releases such as DOOM. 
And even games that are already in the sale with huge discounts can take advantage of the 20OFF voucher code. Check out the Hot Deals section for these offers.
For PC gamers, Steam is one of the go to places when you want to buy a new game. Major sales only happen a few times a year but that doesn't mean you can't get deals and discounts on Steam games all year round.
Look out for the green box in the Browse section , which indicated that the game is currently on sale, some discounted by more than 80%.
You'll also find limited time daily offers such as the 'Midweek Madness' Promotion or Weekend Deals which recently offered Rebel Galaxy with 50% off. View deals here.
EA tends to offer some fantastic deals on its Origin store from time to time.
It has recently introduced Origin Access, too, which is a monthly subscription with a set price that gives you unlimited access to a selection of games, a bit like the way Netflix works with TV and film. It costs £3.99 per month and some of the games available to play are actually pre-release games that you'll get access to before everyone else. It's only available for PC right now, and you can sign up here.
Plus, Origin offers an On The House promotion that gives away a game for free that is refreshed regularly. You'll find Nox completely free as part of the On The House promotion right now. There's also a free Battlefield Hardline expansion available there.
Amazon tends to be a great place to buy games at reduced prices, but don't always assume that it's cheapest.
At time of writing, Amazon is offering Star Wars Battlefront for just £19. View deal here.
There are also lots more deals in Amazon's Video Games Special Offers promotion .
One of the best places to find deals on physical copies of games as well as accessories and consoles is of course GAME. There are plenty of brilliant deals to be had on the GAME deals and sales page here.
ShopTo is a brilliant place to look for games deals on individual games as well as bundles, consoles and accessories.
Right now, there's a big sale on with games, merchandise and accessories included. View sale here. 
Zavvi often offers great sales on games. You'll find Zavvi's game deals page here , which will include limited time offers, sales, flash deals and other bargains, as well as clearance games if you want something super-cheap. Right now it's the Half Term Deals promotion with lots of big discounts included.
There are some incredible deals in the Zavvi clearance right now , most of which are for older games but you might find a gem for under £10 that'll keep you entertained for hours.
Rayman Legends for PC is just £7.99 here .

GoPro, Pixpro, or Ricoh?
You can spend hundreds or even thousands of dollars on a 360-degree camera. We tested three of them to find out what kind of quality and ease of use you can expect at each price point.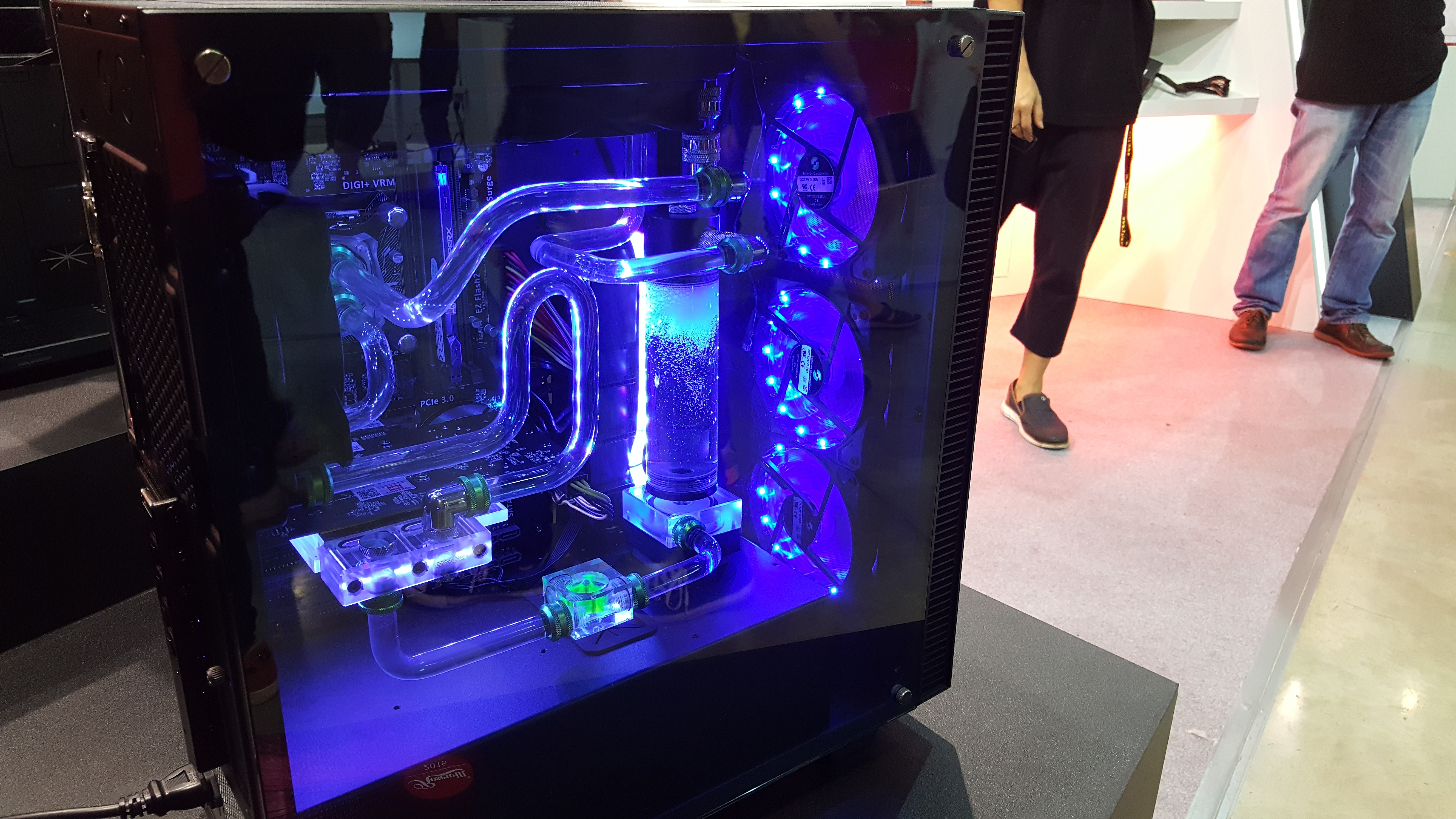 I've seen many, many cases at Computex 2016 that look like knock-offs of the beautiful aluminum and glass In-Win 805 , mostly from Chinese manufacturers we'll never see in the US or Europe. Rosewill's new Cullinan case is a welcome break from that trend, upping Rosewill's style considerably with front and side tempered glass without feeling like a direct rip-off of an In Win design. In fact, one of the first things I noticed about the Cullinan is that it has ventilation around the front panel that's missing in the In-Win 805, making the front a prime place to mount three 120mm fans.
The Cullinan has space for 360mm of cooling in the front and on top, with the usual 120mm at the rear. There's a nice magnetic dust filter on top of the case and a PSU shroud inside to hide messy cables and the 3.5-inch drive bays, while on the backside of the motherboard tray there's space to mount 2.5-inch SSDs. The mid-tower case supports E-ATX motherboards and comes with an integrated fan controller, which is a nice perk: Rosewill plans to ship the case with a healthy heaping of three fans in the front and one in the back, which is a fearsome amount of cooling out of the box.
It may not be a budget case, but $150 is still a damn good price for a case that comes with so much cooling already on board--especially one with tempered glass panels. In-Win's 805, for reference, retails for $180 - $200.
The Cullinan isn't Rosewill's only case getting the tempered glass treatment. The $100 Gungnir X case, which normally comes with a plastic side window, can be upgraded to a model with a tempered glass side panel for an extra $10.
Finally, breaking from the tempered glass theme, I thought this was cool: the Himars case holds four 3.5-inch hard drives in a fold-out tray behind the front panel, which pops off for easy access. If you're frequently swapping out drives or running a home server, this seems like a nice perk.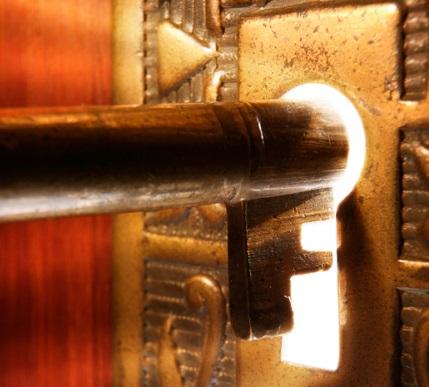 The competitive landscape is shifting rapidly in virtually every industry, fueled by the intelligent application of technology and data. While nearly all companies have more data than they know what to do with, a powerful minority is discovering new ways of leveraging it.
"Everyone is trying to figure out what the best route is, and what value data science can bring to the business," said Vivian Zhang, CTO and founder of the NYC Data Science Academy .
Internal fragmentation is one of the biggest obstacles facing companies as they seek to become data-driven. Data remains trapped under the control of a given department or business unit. The fact often frustrates efforts to use data strategically across the enterprise.
[Once you have the data, how do you use it? Read 10 Data Visualization Tools to Bring Analytics Into Focus .]
"Many organizations have made progress in some area, but are still deficient in other areas. That speaks to the challenge of bringing everything together to optimize it and to take advantage of what the promise of big data holds," said Tim Herbert, senior VP of research and market intelligence at industry association CompTIA.
Of course, orchestrating everything requires more than technological problem-solving. It requires cultural transformation, which is often the largest stumbling block of all.
"To create an ecosystem in which data-driven culture thrives, you have to have a strong balance of strategy, IT, and statistics, all working in harmony," said Joshua Jones, managing partner at analytics and intelligence consulting firm StrategyWise. "Too often we see academically focused projects that lack a business output. Or, you know what your competitors are doing, but your IT systems aren't there. [Alternatively], you have great IT systems, but you don't have the statistical expertise that enables you to get beyond reports that show you in the past. "
The term "data-driven" itself is being challenged. The phrase has been around for about a decade, and much has changed in that time span. Alternative descriptions include "data-informed," "insight-driven," and "data-science driven," all of which reflect a broad state of data-savviness. The first option focuses on decision-making, the second stresses action, and the third reflects use of the scientific method. The last concept is worth noting from a cultural perspective because the most advanced companies are less likely to confine scientific thinking to data scientists or the data team.
"A company becomes data-driven when it subscribes to three things," said Sham Mustafa, founder and CEO of data science job marketplace Correlation One. "One: Everything can be measured. Two: Data reduces uncertainty and drives better decisions. Three: Data is a part of the core business strategy. "
The bottom line? The notion of becoming data-driven is continuing to evolve as the market matures. Here's a look at the characteristics of today's most sophisticated data-driven companies. Once you've reviewed these, tell us how your company stacks up in the comments section below.

Google is adding a nifty perk to its emergent Fiber cable, phone, and Internet service. The company recently announced it would add Google Cast functionality to Fiber TV set-top boxes, meaning your cable box will double as a Chromecast device.
The feature started rolling out on Wednesday, but it may take several weeks before it reaches all users.
Perhaps Google couldn't do it until now because of licensing restrictions with content providers for its TV services, which would explain why some apps aren't Cast-compatible yet with Fiber.
Regardless, it's a nice addition for Fiber TV subscribers. Chromecast support alone is unlikely to woo more subscribers to Google Fiber, but it could be that one extra feature that convinces users to give Google Fiber a shot.

It didn't take long for a platform war —well, maybe more like a skirmish—to develop between the Oculus Rift and the HTC Vive. With Windows Holographic, Microsoft thinks it has a solution of sorts. Redmond has  announced that it is opening up its platform to all virtual reality and augmented reality devices.
Microsoft has been developing Windows Holographic for its upcoming HoloLens device. Unlike the Rift or Vive, the HoloLens offers what Microsoft calls "mixed reality" by displaying images on a clear screen in front of a user's eyes. Windows Holographic builds on elements of the common Windows platform—in fact, all holographic apps are actually Universal Windows apps. Windows Holographic provides mixed/virtual reality components that applications can use, like a holographic shell, an interaction model that integrates hand gestures, and spatial mapping.
Since there's considerable overlap between the components necessary for Microsoft's mixed reality functionality and those necessary for the Rift and Vive experiences, a common platform makes sense, and might prove beneficial to both developers and consumers. Microsoft claims that it already has a number of hardware partners on board, including Intel, AMD, Qualcomm, HTC, Acer, Asus, CyberPowerPC, Dell, Falcon Northwest, HP, iBuyPower, Lenovo, and MSI. Considering the mixed reaction to Microsoft's Universal Windows Platform, however, it's hard to say how the burgeoning virtual reality community will respond to Microsoft's plans.

We stopped by Corsair's suite at the Computex trade show this week to check out the gaming PCs built to show off its latest components. Pick a CPU, graphics card and motherboard, and Corsair has everything else you need to build out a custom, high performance rig. This system uses the Mirror's Edge Catalyst chassis, modelled after the game of the same name. Someone bolted an LED panel to the side just for the hell of it.
A look inside the Mirror's Edge. That black tubing is part of Corsair's standard, all-in-one liquid cooling system, which keeps the GeForce GTX 1080 at the bottom humming along. Corsair worked with MSI to create the Hydro GFX GeForce GTX 1080, with closed-loop liquid cooling for higher boost clock frequencies. The Hydro GFX launches in Q3; we couldn't immediately find out pricing.
This beauty is built inside the Carbide Series 600C full-tower case. It has the new Corsair ML Pro cooling fans, which use magnetic levitation -- when they start spinning, the fans lift slightly and hover in space. That means almost no friction for higher performance and less noise. Mods here include custom liquid cooling with metal tubes and a chrome finish exterior. It was modded by "Metallic Acid" Justin Ohlsen.
A closer look inside the Carbide 600C. This system also has Corsair's Dominator Platinum Special Edition, one of two ranges of high performance DDR4 memory launching in Q3. The other range, Vengeance LED, will be Corsair's fastest memory ever, with Samsung ICs driving kits to 4,333MHz and beyond.
This custom build has a painted blue and orange chassis and won an award in Europe this year for best water-cooled CPU system. 
This is built inside the Carbide Clear 400C chassis, which has a fully windowed side panel and is on sale now for about $125. The cooling system is a custom design.
We're not sure what this is all about, but hey, why not wrap a shark around your PC.
The lights in the new ML Pro LED range of high performance fans are programmable and can display 16.8 million different colors, according to Corsair. Because, you know, 10 would be silly. These fans also use the mag-lev floating technology. They're due to ship in Q3.
Corsair's liquid-cooled Bulldog gaming system is 4K- and VR-ready, shown here with the HTC Vice paddles. You can plug it into your TV's HDMI port for big-screen gaming. The Bulldog DIY kit retails for $399, including the chassis, Hydro Series H5 SF Liquid CPU Cooler, 600-Watt power supply and a motherboard with Intel's Z170 chipset. If you don't want to build your own, prebuilt systems are due soon.
You can pair the Bulldog with the Lapdog, which aims to be the ultimate gaming keyboard with its 11" x 11" mouse pad and memory-foam base for extra comfort. It has a powered USB hub for your keyboard, mouse, headphones, game controllers and flash drive. There's a video of it here , and the basic frame starts at $120.

Standard Chartered Bank is is set to introduce its newest mobile and online banking platform across eight African markets, as it looks at innovative solutions for its 1 million clients across Africa.
With the update, Clients will be able to enjoy a consistent online experience across laptops, tablets or mobile phones.
The roll-out will be in Botswana, Ghana, Kenya, Nigeria, Tanzania, Uganda, Zambia and Zimbabwe in the first half of 2016, after which the Bank will launch fingerprint recognition technology later in the year.
Karen Fawcett, Standard Chartered's CEO for Retail Banking said theyre bringing the best in mobile banking to Africa – consumers across the continent are increasingly affluent and tech-savvy and they want convenient access to their bank, wherever they happen to be.
Standard Chartered's retail banking business serves the banking needs of nearly 10 million individual and business clients across more than 30 markets in Asia, Africa and the Middle East, through more than 1 000 branches and 5 000 ATMS.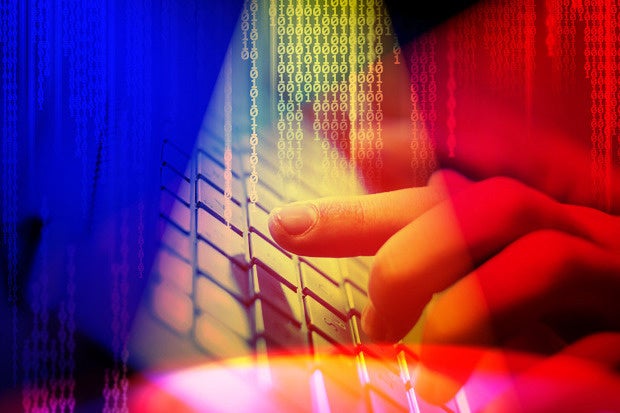 The terms shadow IT conjures up negative images in the minds of most IT organizations. Yet non-IT enterprise functions and lines of business are buying more of their own IT systems than ever before, particularly product, operations and external customer-facing groups and highly dynamic services areas. "As business functions seek to realize the benefits from these non-traditional channels of IT enablement, the shadow IT organizations are growing aggressively in order to help orchestrate and aggregate services into business consumable offerings," says Craig Wright, managing director of outsourcing and technology consultancy Pace Harmon.
Shadow IT is not necessarily a threat to the IT organization. In fact, it can be an effective way to meet changing business needs and create a greater understanding between IT and the business. But IT leaders must do a better job of identifying, assessing and managing these once stealth systems to both manage their risk and reap their benefits. CIO.com talked to Wright about how IT organizations should rethink their relationship with this realm of IT systems.
Many IT organizations have evolved over time, morphing to accommodate major transformation projects such as ERP implementations AND refreshes, re-platforming from legacy technologies to current day solutions, and extending or contracting based on mergers, acquisitions, and divestitures. As a result, the size, shape and composition of the traditional IT organization is often as confusing and complex as the myriad of technologies that are woven together into a tapestry of IT solutions that are constantly challenged to keep up with business needs.
Contrast that dynamic with shadow IT, which is often set up by the business for the business, very well aligned with the affordability and competitive demands of the business, is easily understood as it aligns perfectly with the business functions OR products, embraces the latest and greatest technologies via SaaS, PaaS, IaaS, and other consumption-based models, and is agile by design—not as a costly retrofit.
While shadow IT often appears to win over the traditional IT group, this is not the case where organizations have legitimate concerns in major technology areas, such as: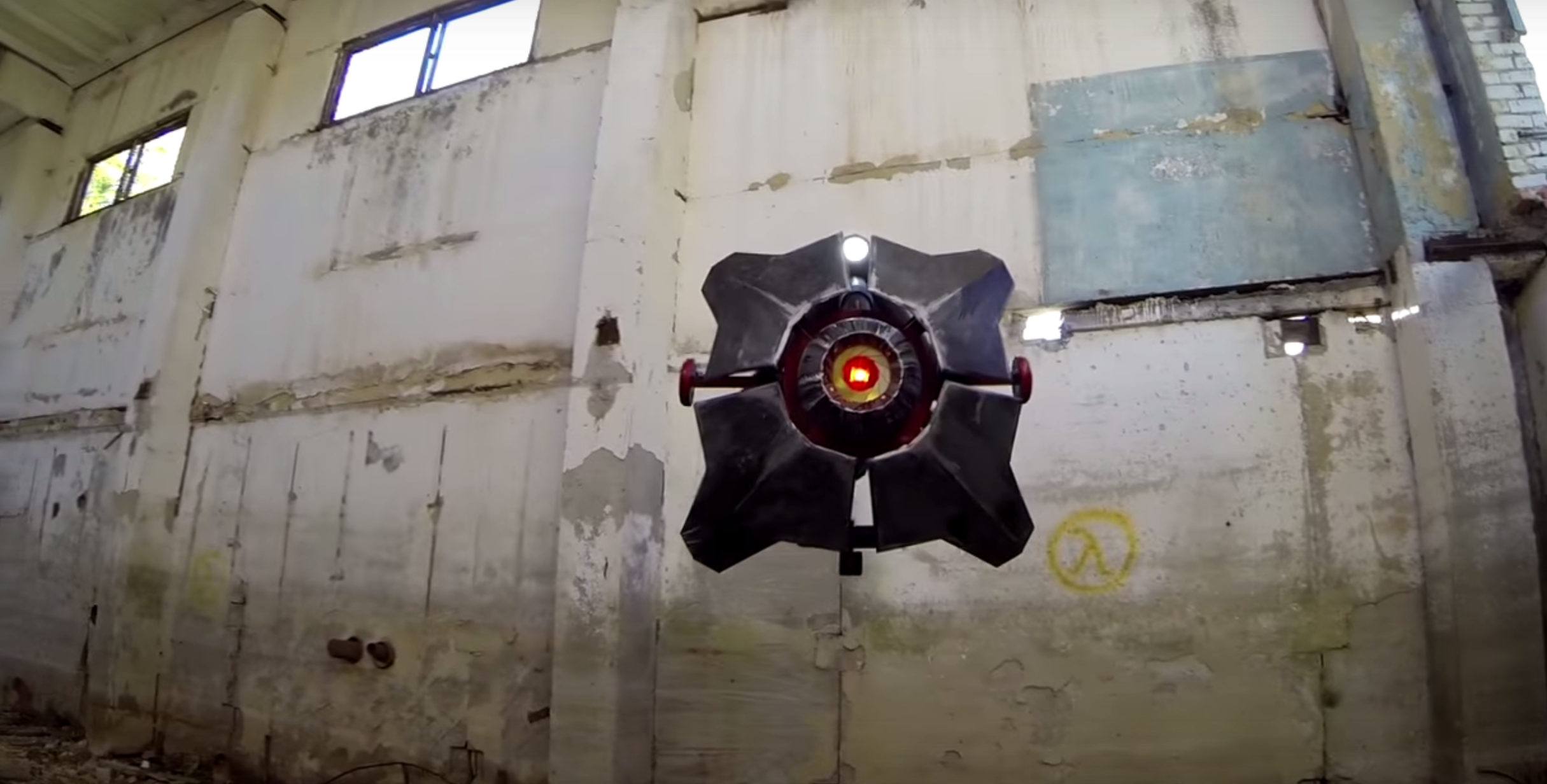 Modding Half-Life 2 is still an enriching pastime for thousands, but did you know you can mod life to be more like Half-Life 2? Yeah, it's a thing: Russian handyman Valplushka has fitted a remote control drone with all the adornments needed to make an authentic Half-Life City Scanner drone.
It's a pretty impressive setup: the front panel moves emotively, just like in the game, and there's a red laser light embedded inside. The mind boggles at the potential. I'd like to have one as a pet, actually. 
The first video is a simple demonstration of the drone, while the following one gives you some idea of how to make your own. Cheers, Geek.com .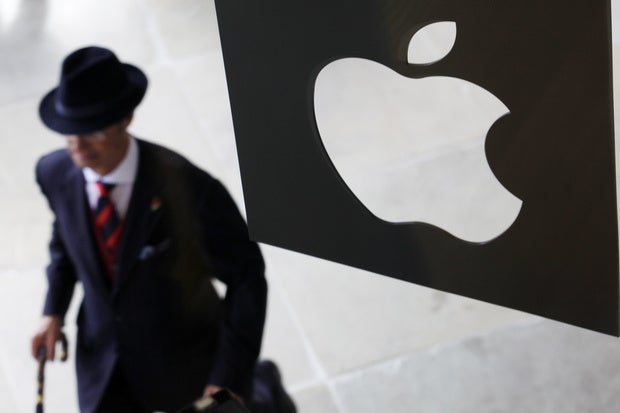 Apple has been the target of recent criticism for its current pace of innovation. However, though the company's slow-and-steady approach to the enterprise may not be winning over financial analysts, it is proving to be an effective strategy for expansion into the business market. Apple set the stage for a formal courtship of the enterprise nearly two years ago, when it inked an alliance with IBM. Since then, the company has struck deals with Cisco and SAP to tap the strengths of these stalwarts in enterprise services and mobility, in additional to a number of smaller players. 
IBM and Apple built a foundation for enterprise growth through more than 100 jointly developed mobile business apps, according to Mahmoud Naghshineh, IBM's general manager in charge of its Apple partnership. Mobile devices are changing the ways professionals work, and the next opportunity is to capitalize on the modern mobile transformation, Naghshineh says. "That is a bigger thought that is a far more sustainable, far-reaching value. "
In 2016, Apple and IBM aim to scale what they've already built. All of the apps created under their MobileFirst for iOS initiative have been tested and deployed across large workforces, he says, and now it's time for developers to build and expand on the software. "We've got the largest number of iOS Swift developers that you can ever find in the enterprise. " 
Apple's push into the enterprise continues to gain momentum thanks to other collaborations with smaller companies, including Box, for content management, and DocuSign, for electronic signature and contract exchange. These deals don't get the same level of attention as the high-profile partnerships with IBM, Cisco and SAP, but they make Apple's products and services more viable for business use.
DocuSign CMO Brad Brooks says his company worked with Apple for a few years on various projects, including the development of many of its enterprise-specific features. And DocuSign collaborates with Apple on its major enterprise programs, such as the Mobility Partners Program and MobileFirst for iOS initiative, which Brooks calls "evolutions of each other. " Apple is also a DocuSign customer, according to Brooks.
Box also has a number of agreements with Apple as well, including (by extension) its designation as the preferred content management company for IBM. The Box platform can be accessed and customized for enterprise via its API. "We want to become the underlying content collaboration fabric that can power a bunch of applications," says Jeetu Patel, senior vice president of platform at Box.
Similar to DocuSign, Box makes its most popular features available to iOS enterprise developers without a direct customer relationship, according to Patel. "Mobile is fundamentally helping change a company's core business model and their customer acquisition models," he says. "It's actually become a cost of doing business, and it's a baseline expectation that's now starting to get created because of mobile. "
This factor will dramatically change CIOs' jobs, but it will also empower them to help businesses overcome the structural shifts taking place today in nearly every industry, according to Patel. "The world is actually flattened from a competition standpoint where you're not just competing with your competitors, you're now competing with the best-in-class in the digital world, regardless of the business that you might be in," he says. "That's a pretty interesting problem to solve for CIOs. "
Some of Apple's progress in the enterprise is a direct result of smaller alliances with companies including Box and DocuSign. Both organizations say these partnerships helped them understand the unique challenges IT professionals face when managing and securing Apple devices, and they regularly share best practices with their CIO customers. 
DocuSign's Brooks says today's CIO faces a "giant wall of worry" that's building up around the demands of employees, and some IT professionals think Apple's move into enterprise compounds the issue. "The question is can you channel it off and mitigate the impacts of it, or are you going to take it head-on? " he says. 
Fear is simply no longer an acceptable or appropriate response to Apple devices in the enterprise, according to Brooks. "This is the constant challenge that is becoming greater and greater for CIOs," he says. "You've got this tension around data security, integrity and the way that you used to be able to combat that as a CIO is create a bigger firewall, build a bigger moat. The reality is that just doesn't work anymore. "
Enterprises need to carefully plan and embrace the conversion to mobile at the most senior level, according to Brooks.
"It's really important to pick the right problem to solve in mobile," Patel says. "Make sure that your product or solution that you're providing is not just 20 percent better than what's available in the market, but 10 times better. "
Patel estimates that only 30 percent of businesses are prepared for the type of mobile transformation Apple has started to create with its enterprise partners. "Everyone's going to be digital," he says. "The nuance in whether or not you'll succeed is in the mechanics of how you go about doing it. "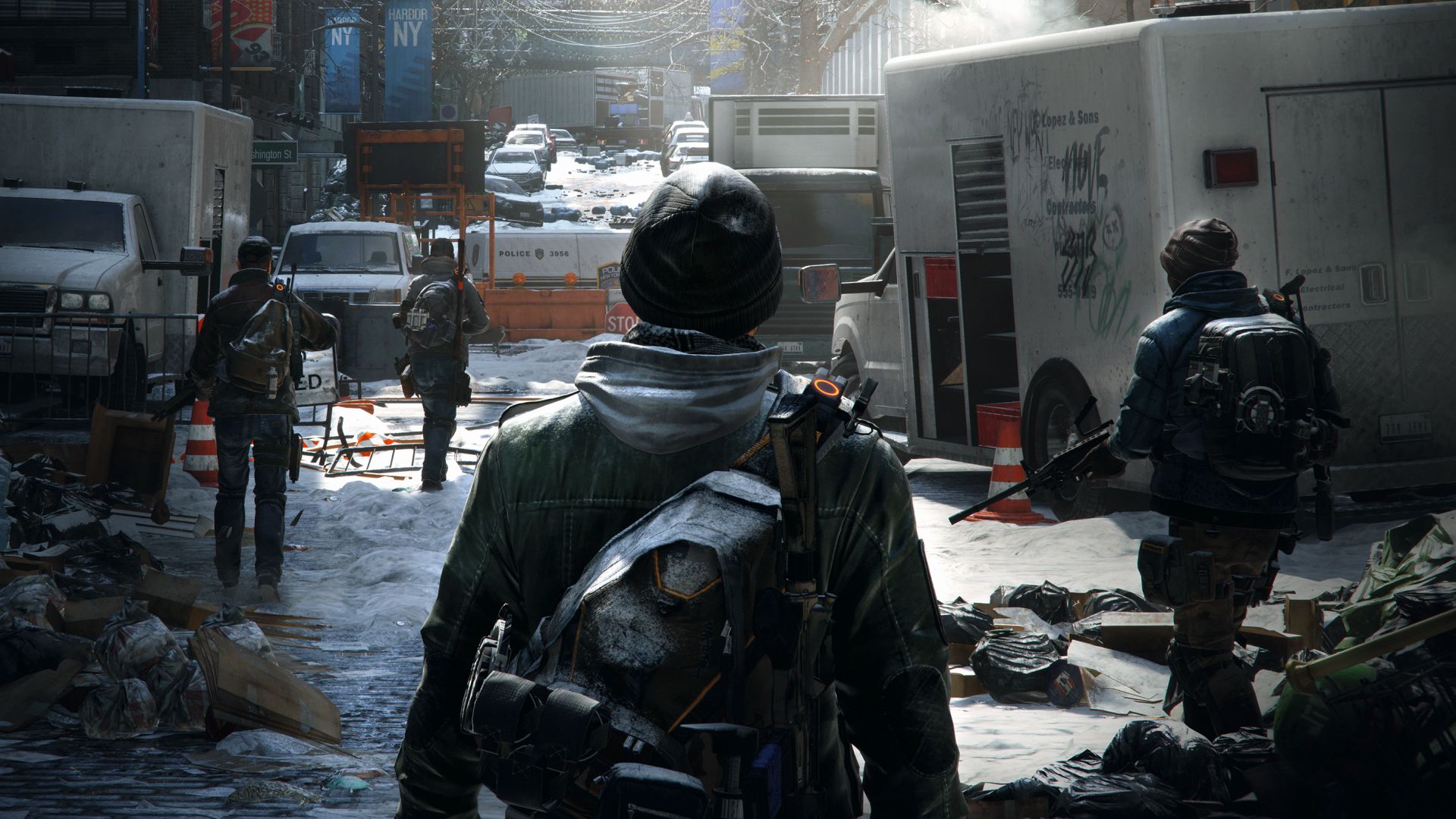 Only weeks after the release of a trailer for the forthcoming Assassin's Creed film, pre-orders and all, Ubisoft is reportedly working on a film adaptation for The Division. The Tom Clancy license is ripe for all manner of big budget explode-y Hollywood treatment, and The Division's depiction of a post-pandemic New York seems like a decent fit – assuming it's not about serious military folk trying on fancy kneepads and vests.
According to a Variety report, Jake Gyllenhaal (Southpaw, Nightcrawler) is poised to star in the adaptation, and will also have a producer role. Ubisoft is currently looking for a writer. 
Of course, it's getting a little bit repetitive to mention that film adaptations of video games are very rarely great, though I do detect a shred of optimism about the forthcoming Assassin's Creed film (it's directed by the guy responsible for this nasty Australian indie ). The Warcraft film seemed promising initially, but Chris Thursten was among the folk less-than-impressed by the final film.

If you want to get under Diane Bryant's skin these days, just ask her about GPUs.
The head of Intel's powerful data center group was at Computex in Taipei this week, in part to explain how the company's latest Xeon Phi processor is a good fit for machine learning.
Machine learning is the process by which companies like Google and Facebook train software to get better at performing AI tasks including computer vision and understanding natural language. It's key to improving all kinds of online services: Google said recently that it's rethinking everything it does around machine learning.
It requires a massive amount of computing power, and Bryant says the 72 cores and strong floating point performance of Intel's new 'Knight's Landing' Xeon Phi, released six months ago, give it an excellent performance-per-watt-per-dollar ratio for training machine learning algorithms.
"It's a big opportunity, and there will be a hockey stick where every business will be using machine learning," she said in an interview.
The challenge for Intel is that the processors most widely used for machine learning today are GPUs like those from Nvidia and AMD.
"I'm not aware that any of the Super Seven have been using Xeon Phi to train their neural networks," said industry analyst Patrick Moorhead, of Moor Insights and Strategy, referring to the biggest customers driving machine learning – Google, Facebook, Amazon, Microsoft, Alibaba, Baidu and Tencent.
Bryant, who is very affable, grew mildly exasperated when asked how Intel can compete in this market without a GPU. The general purpose GPU, or GPGPU, is just another type of accelerator, she said, and not one that's uniquely suited to machine learning.
"We refer to Knights Landing as a coprocessor, but it's an accelerator for floating point operations, and that's what a GPGPU is as well," she said.
She concedes that Nvidia gained an early lead in the market for accelerated HPC workloads when it positioned its GPUs for that task several years ago. But since the release of the first Xeon Phi in 2014, she says, Intel now has 33 percent of the market for HPC workloads that use a floating point accelerator.
"So we've won share against Nvidia, and we'll continue to win share," she said.
Intel's share of the machine learning business may be much smaller, but Bryant is quick to note that the market is still young.
"Less than 1 percent of all the servers that shipped last year were applied to machine learning, so to hear [Nvidia is] beating us in a market that barely exists yet makes me a little crazy," she says.
Still, 1 percent of the worldwide server market is not trivial, and Intel will continue to evolve Xeon Phi to make it better at machine learning tasks.
It's not without customers in the area, though it can't point to household names. Bryant mentioned Viscovery, which is using Knights Landing to train algorithms for video search.
There are two aspects to machine learning, she notes – training the algorithmic models, which is the most compute intensive part, and applying those models to the real world in front-end applications, often called inferencing.
Intel's FPGAs, acquired from its Altera acquisition, coupled with its regular Xeon processors, are well suited to the inferencing part, Bryant says, so Intel has both sides of the equation covered.
Still, it may have a hard time displacing GPUs at the hyperscale companies – not to mention Google's TPU , or Tensor Processing Unit, a chip that company built specifically for machine learning.
Nvidia's GPUs are harder for programmers to work with, Moorhead said, which could work in Intel's favor, especially as regular businesses start to adopt machine learning. And Knights Landing is "self-booting," which means customers don't need to pair it with a regular Xeon to boot an OS.
But Intel's newest Xeon Phi has a floating point performance of about 3 teraflops, Moorhead said, compared to more than 5 teraflops for Nvidia's new GP100.
"You could beef up the floating point on Knights Landing and have something that looks like a GPU, but that's not what it is right now," he said.
Still, Intel is persistent, and it's determined to succeed. "We'll continue to advance the product line, and we will continue to take share," Bryant said.

Recent headlines have proclaimed that Accenture , Dell, Microsoft and others have "eliminated" the performance review. Actually, these organizations are streamlining the performance management process; the only thing they are eliminating is the practice of ranking employees and then firing those with the lowest evaluations, commonly known as the "rank and yank."
Though the performance review process is widely acknowledged to be flawed, few if any organizations are doing away with reviews. Employees need feedback, after all, and managers need agreement on professional goals.
The process is fraught. Reviews make many employees anxious, and overworked managers even more stressed. The Corporate Executive Board estimates that training, filling out forms and other activities associated with the review process consume more than 200 hours annually for the average manager. In IT, a thorough performance review takes multiple hours to write and requires the manager to gather input from the employee's peers in IT and customers in the rest of the organization. In addition to reviewing the prior year's performance, a good review should also include discussion of next year's goals and training/certification opportunities.
In short, you have ample reason to assess and streamline your own process. And because so much is being said within the industry these days about the need to do that, it's possible to gather some good ideas. For example, working within your organization's HR policies, you can do the following things:
Early in my career, I was fortunate to have a manager who said, "My job is to give away my job." He explained that if he could help me acquire new skills, I could take over some of his responsibilities, preparing me for greater responsibility and freeing him to take on new assignments. He did not wait for an annual performance review to provide assessment and encouragement to his staff; he was a source of continuous feedback for everyone who worked for him.
Don't let current industry news tempt you to decimate the performance review process. When done properly, it is still an excellent tool for aligning individual performance and goals with corporate business objectives. But don't wait for next year's performance reviews to let employees know what is expected or appreciated. And if you want to deliver a real surprise during an employee's review, ask him how he thinks you're doing! Just be prepared to accept his feedback graciously — and keep smiling!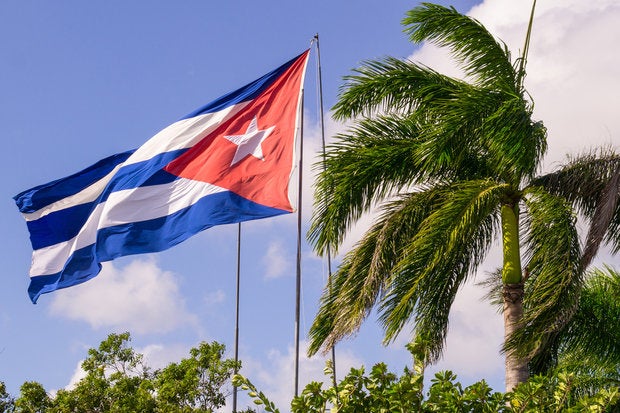 Ask IT hiring managers and tech executives what they think about the 6 million educated adults in Cuba, many of whom have an interest in IT, coming online in the near future. Then tell them that Cuba's National Statistics Office reports those citizens currently make an average salary of just $20 to $30 per month , and statistics from the United Nations show that over a fifth of them have technical degrees from reputable universities. It's enough to make hearts race.
After decades of isolation and more than a half-century of strained relations with the U. S., Cuba is now working to re-establish diplomatic relations with the U. S. and lift the Cold War-era trade embargo in order to open tourism and commerce between the two countries.
In 2012, the Castro regime began slashing government jobs and promoting the public sector in an effort to create a more capitalist-compatible economy, while still preserving its communist and socialist government structure. In May, that effort was enhanced with the announcement from the Cuban Communist Party Congress that small, midsize and "micro" private businesses would be legal to operate going forward. Increasing the island nation's Internet access and opening up its borders is a continuation of those efforts, and one of the most critical steps in restoring Cuba's economy.
Warming relations between the two countries could be a boon to the tech industry here in the U. S., giving companies looking to add to their IT staffs access to highly skilled, inexpensive labor and offering tech vendors a fresh crop of customers eager for the latest gadgets and services .
Eleven technology company CEOs accompanied President Obama on a visit to the island nation in March, including Google , PayPal , Airbnb , and Stripe , all of which have started offering services to citizens there.
The president made it clear that increasing Cuba's access to technology and the Internet would be the most powerful way to end the embargo, as it would solidify mutually beneficial relationships. Said Obama, "If we start seeing those kinds of commercial deals taking place and Cubans are benefiting from greater access to the Internet [...] that builds a constituency for ending the embargo. "
A growing Cuban community of software, Web and mobile developers, as well as entrepreneurs in a variety of industries, have added their voices to citizens' demand for legal, modern Internet access. Many millennial Cubans own devices such as smartphones, tablets and even Apple products, but must resort to contacts in other countries to ship them in.
And finding an Internet connection that makes these devices useful is an everyday struggle. The government has begun installing public hotspots, but the small increase in accessibility has mainly served to whet the appetites of potential broadband users.
"Things like Internet access have an immediate, dramatic impact. The pent-up demand for anything having to do with Web applications, the use of the Internet, communication, sharing and the shared economy -- any of that -- the demand is monumental," says Pedro Freyre, a lecturer of law at Columbia University and chairman of International Practice at the law firm of Akerman LLP in Miami.
"It's a balancing act between liberty and control. The Cuban government is very concerned with security and keeping control of the political process, but at the same time I think there's a clear realization that if Cuba is going to move forward, it needs to join the 21st century," says Freyre, who is a Cuban expat and frequent visitor to the island. "[Cuba] needs to have a robust Web, it needs to have access to the world, it needs to respond to business instantly, [and] you need to have the ability while you're in Cuba to communicate quickly. "
While Internet access is readily available to only about 5 percent of the population , Cuban citizens enjoy a high level of education -- completely state-funded -- that has equipped them with the ability to create their own technological workarounds to the massive restrictions that very same government has placed on them, according to Martin Carnoy, a professor at Stanford University and author of Cuba's Academic Advantage.
Literacy is at 99 percent, higher than almost every other nation, and college enrollment across Cuba's 47 universities is at a steady 400,000 students , according to Alan Saidi, senior vice president and chief operating officer at Academic Credentials Evaluation Institute Inc. And according to the United Nations Educational, Scientific and Cultural Organization's Global Education Digest, as of 2009, an estimated 22 percent of Cuban adults hold or are pursuing a higher education degree in a technical field.
Currently, Cubans with technical knowledge are often employed remotely or trade their skills with neighbors; non-technical Cubans can become entrepreneurs, often unofficially, by running private restaurants or renting their homes to tourists. "This growing number of middle-income people who have their own small businesses or work for tourism companies means that an increasing amount have been able to travel abroad or save money," says Jorge Duany, director of the Cuban Research Institute at Florida International University in Miami.
El Paquete Semanal (The Weekly Package) is a terabyte of downloaded Internet content distributed throughout the country each week for the equivalent of $2 per person. It includes everything from new smartphone applications to TV. Users can download as much content as they want, and it's common for customers to download the entire package every week.
That operation is run by Elio Hector Lopez, one of a group of twenty-something, tech-savvy professionals helping to bring Cuba into the 21st century. Others include Luis Mazorra, currently living in Spain and founder of CiberCuba , a news aggregation site; Robin Pedraja, a Cuban resident and founder of Vistar Magazine , an arts and entertainment publication; and Hiram Centelles, currently living in Spain, who operates Revolico , which functions similarly to Craigslist.
A group of tech pioneers helping to bring Cuba into the 21st century, at a technology conference in Spain. From left to right: Robin Pedraja, Luis Mazorra, Hiram Centelles and Elio Hector Lopez.
El Paquete, combined with the new hotspots, has already allowed this tech and entrepreneurial community to strengthen their relationships with U. S. citizens and companies, as well as form new bonds.
"There are already a lot of connections between Cubans and global app developers and engineers," explains Tummino. "The Miami tech community and the Cuban tech community, they're able to get around [government] restrictions in certain ways. "
"From the policy and [regulations] standpoint of the U. S., everything is wide open and can be done as long as you follow normal boundaries and restrictions," adds Freyre. This means getting approval from more than a dozen agencies just to ensure that the person you're looking to hire will have access to the Internet, as well as acknowledgement of all regulations, rules and areas in which the government will have control.
While the Communist nation does have many hurdles to overcome regarding technology and communication, Freyre says by following in the footsteps of similar countries -- Vietnam, Chile and China -- the Cuban government will evolve to accommodate the increased demands of today's business.
Last June, the Cuban government published a plan of development for the telecommunications infrastructure of the island, including a goal of offering broadband access to at least 50 percent of homes, while keeping costs to 5 percent or less of the average salary.
The following month, the government installed the first of 65 broadband hotspots, mostly in Havana. These hotspots have made it possible for Cubans to use videoconferencing to speak with relatives long-distance, as well as to send and receive assignments from remote employers.
"Our [workers] in Cuba are all early adopters, and access to broadband has allowed them to regularly send us work," says Mazorra, who runs CiberCuba. "We hope that by the end of 2016 or early 2017, we'll start to see broadband throughout the country. We have plans to set up offices in Cuba as soon as permitted. "
In March, Verizon Communications announced that it had signed a direct interconnection agreement with ETECSA , the government-run Cuban telecom provider that holds a monopoly on the market. Google announced during President Obama's visit that it is in the early stages of providing high-speed Internet to Cuba. (Read opinion columnist Mike Elgan's view of what Google is really accomplishing in Cuba .)
And Sprint signed a roaming data agreement in November with the Cuban provider -- at the same time that Chinese company Huawei partnered with ETECSA to sell and service smartphones.
As the country opens up, global companies have taken note, especially technology and tourism leaders, both as a source of human resources and a new consumer market that is largely untapped.
Airbnb, for example, opened up its listings to a global audience, and Stripe Atlas announced in mid-March that it would enter the country to provide its "business-in-a-box" service to allow entrepreneurs to incorporate, receive payments and open a U. S. bank account.
According to Mazorra, the Cuban technology sector is ripe for joining the global freelance economy. Millennial Cubans are anxiously awaiting the Internet not only so that they can satiate their curiosity, he says, but also improve their quality of life and expand their professional potential.
"With thousands of computer science graduates and more enrolling every year, along with a very creative ecosystem of designers, photographers and video-makers, we anticipate that freelancing will have a boom in Cuba once the technology to pay and communicate is in place," says Mazorra.

You have been reading IT Blogwatch by Richi Jennings , who curates the best bloggy bits, finest forums, and weirdest websites… so you don't have to. Catch the key commentary from around the Web every morning. Hatemail may be directed to @RiCHi or itbw@richi.uk .
Opinions expressed may not represent those of Computerworld. Ask your doctor before reading. Your mileage may vary. E&OE.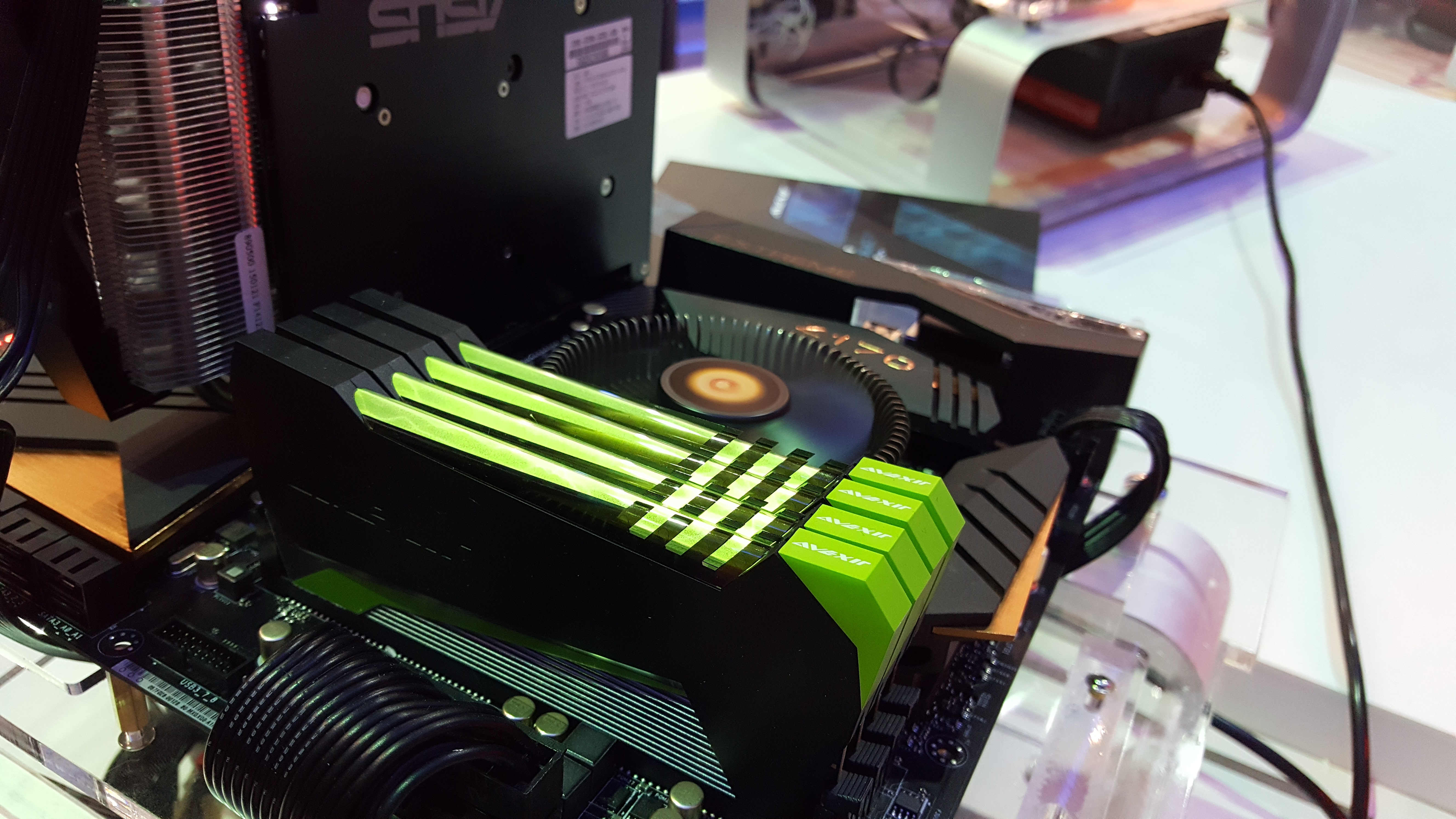 One of my favorite spots at Computex 2015 was Avexir's colorful RAM , some outfitted with LEDs, others crowned by a tube of flickering plasma. Unfortunately, this time last year most of Avexir's memory output was still DDR3. When I stopped by Avexir's booth at Computex this year, I was happy to see the company has been busy updating its memory to DDR4, with fancy LEDs intact.
The Raiden memory with its blue plasma tube is now available in DDR4-2666, 2800 and 3000 speeds. The Blitz series memory, which has glowy LED tracings around its body and looks like the RAM equivalent of a Transformer, goes up to DDR4-3600 speeds. It comes in red, gold, and white. Avexir's Core RAM has a more conservative series of LEDs mounted to the top of the stick and also comes in blue.
Avexir also had a couple new designs to show off at Computex this year, including a red version of the Raiden as part of the Republic of Gamers program and a green equivalent it calls the Green Tesla. Conveniently colored for Team Red and Team Green case mods, so whether you're building with Nvidia or AMD, they've got a stick for you.
Of course, if you don't care about case modding you'll be better off buying less expensive memory from a company like G. Skill or Kingston. But Computex is a case modder's heaven, and the custom builds scattered throughout the show floor wouldn't look as good without Avexir's RAM. Keep it in mind next time you want to jazz up a new PC build.

Android N is packed with scads of nitty-gritty improvements, many of which are under-the-hood. But here are five relatively showy enhancements that make us ridiculously excited for the eventual launch of Google's next mobile OS. 
Multi-window mode will be a boon for anyone who needs to move quickly between two apps.
Ah,  multi-window support. Google has been teasing this highly anticipated productivity feature since the Android N developer preview first went live.
Here's how it works: From the Recent apps screen, press and hold the app that you want to run side-by-side with another. Once you get a prompt, drag that app to the top of the screen. You'll now be able to open another app from the Recent apps screen below it. Voila: Two apps, side by side, in a split-screen arrangement.
To get out of multi-window mode, you can long-press the recent apps list. This restores the primary app to full-screen. You can also slide the edge of the app you want to retain all the way to either side of the screen. This will close up the secondary app, and make the primary app full-screen.
Not all apps will work with this feature, so you'll have to experiment a bit. And please note: There's also a free-form mode that will be made available for larger Android tablets. This feature will let you resize your app windows to different dimensions.
The direct reply feature is one of the most simple, useful features in Android N.
Android N offers a Direct Reply feature  that will let you respond to messages directly from your notifications shade, as illustrated above with a Hangouts notification. And best yet, it will work with any messaging app that uses the Google API. In some apps, you'll also be able to snooze a message, or file it away for later.
Aching for more customization abilities in the notifications shade? Android N's bringing it to you.
A short tap on any of the settings icons will reveal essential information inside the notifications shade, while a long tap will take you to the Settings panel for that particular feature. For instance, if you're wondering what's eating up your battery, you can long-tap on the battery icon for a quick readout on how many hours you've got left.
Finally, an informative Settings panel.
Android N's Settings panel is still the same inviting list of options that appeared in previous versions, but now they include little snippets of information below each category. For instance, if you're hitting your data cap, you can glance quickly at the Settings panel to see how many gigabytes you've actually used during your billing time.
Now you'll be able to easily clear all of your recent apps with the Clear All button at the top in Android N.
The Recent apps screen has always been sort of barebones, but Google has supercharged it a bit in Android N. Indeed, now it's more than just a pile of screenshots. 
Android N lets you double-tap the Recent apps button to jump to the last app you were using. That's right: No longer will you have to sift through a stack of screenshots just to find that particular Chrome tab you were just in.
Android N will also limit how many Recent apps are stowed at a time. Anything that hasn't been used in quite a while will be hidden, though it's unclear what "a while" actually means. You'll also be able to immediately clear all of your open apps with just the tap of the Clear All option. It's more handy than individually dismissing every application.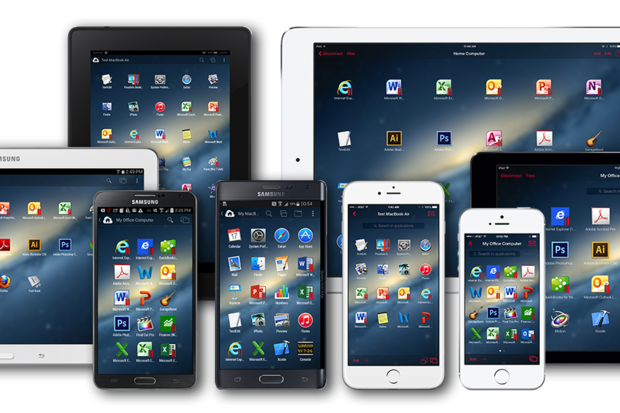 Use commas to separate multiple email addresses
Your message has been sent.
There was an error emailing this page.
By J. R. Bookwalter
Macworld | Jun 2, 2016 4:00 AM
PT
The ability to remotely access desktop computers on mobile devices feels futuristic every time I do it, but that captivation wears off right around the time I have to pinch and zoom to see what's on screen or attempt to get any real work done from a remote system.
Luckily, there's Parallels Access. Parallels Access addresses these problems by allowing iOS and Android devices to not just access, but actually use Mac and Windows computers from anywhere there's an internet connection. Rather than replicate the computer's display like other virtual network computing (VNC) apps do, Parallels Access adapts larger screens to smartphones, tablets, or web browsers.
Parallels Access 3.1 allows a single account to remotely access up to five Mac or Windows computers from an unlimited number of mobile devices.
Unlike traditional VNC apps, which typically cram entire desktop screens onto mobile devices, Parallels Access intelligently adapts for smaller displays one window at a time. The agent software can be installed on up to five computers, and a single user account can access those systems from an unlimited number of iOS or Android devices for $20 per year (also included free with Parallels Desktop for Mac).
The App Launcher is used for creating shortcuts to your favorite remote applications, each one available with just a tap.
Parallels Access doesn't just mirror your remote computer display—you're instead presented with the App Launcher, which allows you to launch desktop apps in a way that's similar to OS X's Launchpad. Rather than clutter up the screen with rows of unwanted icons, you can select up to 24 favorite applications per screen from your remote system.
To launch a remote application, simply tap its icon. The desktop agent will optimize the Mac's window to match the resolution of the device it's being viewing from—your iOS device, presumably—and then moves desktop windows right back into place once disconnected. It's easy to move between multiple windows or open applications from the App Switcher, but if you prefer to mirror the entire desktop screen like other VNC apps, this can be done via Settings > Desktop Mode. 
Both viewing modes offer smart magnification when making a selection for precise control during text selection, drag-and-drop, or using the on-screen cursor. With the latest update, you can now move the cursor while using iOS 9's new trackpad mode from the on-screen keyboard. 
Jumping between multiple remote applications is a snap with the App Switcher feature in Parallels Access.
Parallels Access also includes a full-fledged File Manager, which allows you to browse, copy, move, or delete files on remote computers. This comes in particularly handy for moving files created on an iOS device to a connected Mac or Windows PC, or vice versa.
File Manager also taps directly into cloud storage services like Dropbox, Google Drive, and OneDrive, which can be used to copy or move files between local device storage and remote volumes. While connected to one computer, you can also access files from others on the same account, rather than disconnecting and reconnecting. 
The Parallels Access File Manager can be used to view, copy, move, or delete files between remote systems and cloud services.
The exhaustive feature list doesn't end there—while connected, Access can take advantage of the iOS microphone, and play audio from remote computers. If you don't have a smartphone or tablet handy, you can connect from a modern web browser instead, although this method is not nearly as fluid as the mobile app. 
After picking up the 12.9-inch iPad Pro when it launched last November, I couldn't wait to use it with Parallels Access. There was just one problem: While the existing app worked just fine, the developers hadn't yet updated it for the more expansive display. Five months later, that support is finally here, and it was well worth the wait.
Parallels Access 3.1 isn't a revolutionary update, but adds a number of convenient improvements. In addition to screen resolution and virtual keyboard support for small and large iPad Pro models, iPhone 6s owners can now use 3D Touch for drag-and-drop or to access contextual menus; Quick Action shortcuts from the home screen are absent, however. 
The update also introduces Apple Pencil support, which is an ideal companion for Parallels Access. Instead of relying on smart magnification to maneuver tiny on-screen buttons, you can now tap with exceptional accuracy. Other nice touches are the ability to consolidate icons into folders on the App Launcher (although they don't yet sync between devices), and support for Windows 10 tablet mode, which turns the iPad into a faux Microsoft Surface.
Like iOS and OS X, App Launcher icons can be organized into folders, but selections on one device don't sync to others.
The biggest 3.1 news is Desktop Resolution control. You can now select from three display options on the fly—Best for iPad, More Space, or Same as Computer—for more comfortable viewing. This feature works great with Apple Mail, Microsoft Excel, or just about any application that could benefit from a little more breathing room. 
Version 3.1 introduces Desktop Resolution, with three settings for displaying windows from a remote computer.
However, Desktop Resolution failed to work with my typical setup using a mid-2012 MacBook Pro with Retina Display connected to a 27-inch Thunderbolt Display. It works fine with the larger display unplugged, although the second and third resolution options are effectively the same. The desktop agent no longer supports OS X Lion 10.7, so this feature was also a no-show on my mid-2007 Mac mini, although remote access itself continues to work just fine.
Remote computers must have the Parallels Access desktop agent installed, but version 3.1 removes support for OS X Lion systems.
With support for the latest iOS hardware including Apple Pencil, Parallels Access 3.1 continues to be the absolute best way to use desktop applications from a mobile device.
This story, "Parallels Access 3.1 review: Remote access on steroids, now for iPad Pro" was originally published by
Macworld .
J. R. Bookwalter — Contributor
Start your new computer off right with solid security tools, productivity software, and other programs...
These graphically intense PC games dial the eye candy up to 11 -- and make your PC sweat while they're...
Our top picks show off the best tech advances in portable PCs, from new CPUs and GPUs to new materials.
Apple is slowly strengthening its foothold in the enterprise through a series of partnerships with...
Diane Bryant, the head of Intel's powerful data center group, was at Computex in Taipei this week, in...
The next version of Android is still in preview, but based on what we've seen, we can't wait to start...

Say what you will about Microsoft's Windows 10 forced-upgrade scheme. As far as gamers on Valve's Steam service are concerned, Windows 10 is the most popular OS.
On Wednesday afternoon, Steam released its Hardware and Software Survey for May. According to the survey, 41.48 percent of the gamers on its service are running Windows 10 (combining both the 32-bit and 64-bit versions), up from 39.51 percent from the month before. As of this survey, only 38.6 percent of users are running either version of Windows 7. A month ago, the situation was neck-and-neck: 39.54 percent of Steam users used Windows 7, and 39.51 percent ran Windows 10. 
The increase in Windows 10 market share on Steam mirrors the overall jump  in market share that Windows 10 reported for the month of May, about 2.09 percent as measured by Net Applications. That's the sharpest jump in market share in some time, and almost certainly stems from some of the forced upgrades that Microsoft has thrust upon users—the most recent being a change in behavior that equates closing a dialog box with tacit acceptance of the upgrade. 
The story behind the growth trend is the rate, though. The combined 32-bit and 64-bit versions of Windows 10 grew by 2.87 percentage points from February to March, according to Steam's data. From March to April and April to May, however, they experienced a steady,  slower growth rate  of just 1.97 percentage points. Windows 7 may be receding, but slowly too: 0.65 percentage points from March to April, and a smaller 0.54 percentage points from April to May. 
Steam's data also shows that Nvidia's 2014 graphics card, the GeForce GTX 970, is increasing its market share, to just under 10 percent of all GPUs used by Steam users. The Nvidia GeForce GTX 960 and 750 Ti fall right behind. That's probably the market that AMD is eyeing with its new Radeon RX 480 cards, which should be priced at around $200.
Overall, Nvidia still dominates the graphics market, at least where Steam users are concerned. Nvidia powers 56.6 of all PCs that use the Steam service, with ATI taking 25.5 percent and Intel seizing 17.53 percent, according to the survey.
In CPUs, Intel powers 76.76 of all PCs that use Steam, with the remaining 23 percent going to AMD. Nearly as many Steam users' PCs rock four-core CPUs as two-core CPUs: 45.08 percent and 48.13 percent, respectively.
Steam also tracked VR headset use, which is skewing more heavily toward the HTC Vive, with 66.6 percent market share. Those numbers are at least partially attributable to the fact that the Vive was a joint partnership between HTC and Valve, however.
The central question, though, is a simple one: Do gamers now prefer Windows 10? The numbers seem to say that they do.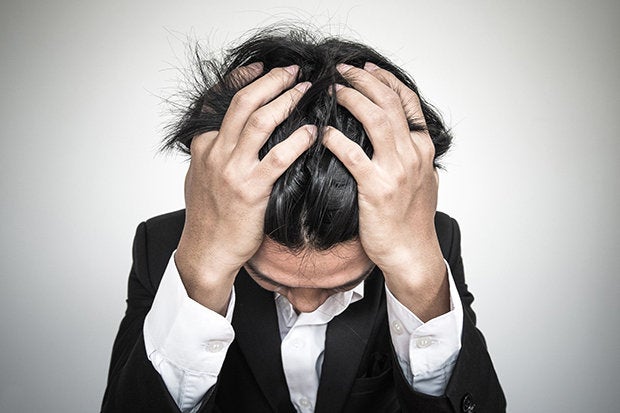 There are multiple reasons for the relatively rapid burnout of Chief Information Security Officers (CISO).
They include a  combination of pressure and the unrealistic expectation that the CISO should not just lower the risk of major breaches, but prevent them altogether.
The modern CISO is also expected to have  skills that go well beyond being a technology geek – to understand and "speak the language of business," and be a strategic participant in business decisions.
"The new CISO is more the CIRO (chief information risk officer) tasked with managing risk to data and technology," said Dawn-Marie Hutchinson, executive director in the Office of the CISO at Optiv.
"Five years ago, the role was buried many layers down in the organization, if it existed at all," she said. "Today, the CISO is a business leader."
Diedre Diamond, founder and CEO of CyberSN, speaking at the recent  SOURCE Boston conference, offered three other reasons: Lack of understanding of the role, lack of advancement potential and unhappiness with leadership or company culture.
She cited  research that shows the average CISO remains in a given position for only 17 months.
To all of that, add to the list what some are calling "vendor overload" – more than a thousand companies pitching security tools and solutions. That is far too many for any CISO to evaluate properly and still do the rest of the job.
There are still some compelling factors that make the CISO title attractive .
The money is good – the median salary according to some  surveys is around $194,000, but it can top $270,000.
Unemployment in the field hovers around zero, since the demand for talent has overwhelmed the supply.
And over the past decade, the CISO role has taken on greater importance and influence.
But what Feris Rifai, cofounder and CEO of Bay Dynamics calls, "a gold rush in security during the last three years," has made the task of evaluating security tools overwhelming.
"Investors poured money into the industry and as a result, more vendors surfaced. So now there is an imbalance between the number of security vendors and the number of CISOs," Rifai said.
He noted a 2015  report by CB Insights that found, "over the past five years, $7.3 billion had been invested into a whopping 1,208 private cybersecurity startups."
David Zilberman, managing director at Comcast Ventures, a venture capital firm, acknowledges the role investment has played.
"The need for cybersecurity is bigger than before," he said, "so there are a lot of companies trying to build a better mousetrap. And venture capital firms are fueling it by funding these companies.
Andrew Hay, CISO at DataGravity, said cloud architecture may also be a factor, "specifically SaaS (software as a service) delivery models, lowering the barrier to entry," leading to an exponential increase in security startups that are all, "promising to solve the same problems, or invent a new problem to solve."
Whatever the reasons, Zilberman said there is now, "a sea of vendors with similar products. At one point, Gartner was tracking 23 endpoint protection vendors. I speak to CISOs all the time regarding doing their day job vs. vendor evaluation. They just don't have the bandwidth to do it."
The imbalance is exacerbated even more by some CISOs deciding to, "move on and try to sell their own products," Zilberman said. "They've joined the vendor ecosystem."
It is not just that there are hundreds of products on the market. It is also that CISOs are solicited as "testers" for "minimum viable products" – the first, rudimentary version of a tool that needs feedback from early users so developers can refine it, eliminate bugs and add features before pitching it to the mass market.
That label, "does not mean it's a bad product," Rifai said, noting that Techopedia defines it as, "a development technique in which a new product or website is developed with sufficient features to satisfy early adopters. The final, complete set of features is only designed and developed after considering feedback from the product's initial users."
That model has worked, he said, but, "due to the sheer volume of security vendors today, CISOs have less time to be a vendor's guinea pig."
In an ideal world, Hay said, the CISO, "would have a technical staff to evaluate the tools," which would allow him to focus on the "strategic vision" of the security program – "policies, procedures, guidelines and standards that must be defined, maintained and measured," he said.
The CISO would then be brought in when a purchase decision needs to be made, "to validate that the products in question align with the organization's security goals," he said.
Of course, the ideal is not always reality. So experts generally agree that the overwhelmed CISO should focus not on what vendors are selling, but on what the organization needs.
Dan Waddell, managing director, North America region and director of U. S. Government Affairs for ISC2, said CISOs should understand the environment of their organizations, and then when presented with a product pitch, "ask all stakeholders to be present to provide input – not just the security team, but personnel from procurement/acquisition, finance, enterprise architects, etc.
"The various perspectives will ensure that the solution aligns with the organization's policy, governance and staffing goals," he said.
Irfan Saif, a partner in Deloitte Advisory Cyber Risk Services, said the need to understand the organization's needs and business requirements is "paramount," and the failure to do that can lead to the use, or overuse, of, "overlapping or redundant tools that aren't integrated or aren't working in unison towards mitigating and managing key risks to the organization."
That, he said, "can distract from the more important task of truly understanding the risks and threats and designing the right solutions, which may include one or more technologies working in tandem."
Hutchinson agreed. "Focus on what your business needs, not what tools are available," she said, adding that it is also important to make sure security measures enable the business, and don't restrict what workers need to do.
"As a friend of mine says, 'the purpose of a door is to control the flow of people to and from the house.' If I put 50 locks on the door, it is most definitely secure but it no longer functions well as a door," she said.
And when it comes to cutting through the hype, Hay said sharing information with colleagues can help. "If your product or solution can solve an actual problem, and not just a marketing-derived problem, the 'hype fog' can be cleared away from the product pretty easily," he said.
"When your product or service is built on hype and not value, the industry that it aims to serve will quickly pick it apart and surface its actual value."
Zilberman agreed. Especially smaller organizations, he said, "can look for tools that have had success in the industry. They can evaluate it through 'referenceable' customers. You don't want to be the guinea pig."
Saif agreed, adding that CISOs aren't the only ones dealing with a marketing blitz.
"The challenge of separating fact from fiction and not being lured by slick marketing is not a challenge unique to CISOs," he said.
Zilberman said he thinks the market is sorting itself out somewhat based on Gartner's so-called " hype cycle ," in which an emerging technology reaches a peak of "inflated expectation," then slides into a "trough of disillusionment and then moves back into a more sustainable growth curve called the "slope of enlightenment."
"The security industry is very much following that curve," he said. "We were at the front end 12 months ago with huge amounts of capital pouring into it. Now, some companies are not growing as fast as expected, so we're more in the trough of disillusionment.
"But bad guys are not going away," he said. "I think there will be a slight correction, and in the not-too-distant future, the market will rebound."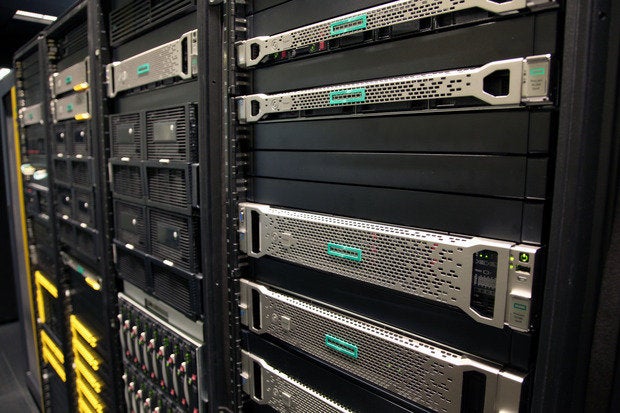 The worldwide server market saw a year-on-year revenue slump of 3.6 percent in the first quarter to $12.4 billion, after a winning streak of seven quarters of growth, IDC said Wednesday.
The slowdown in the market, where server shipments dropped 3 percent year-on-year to 2.2 million units, is largely due to an end in the enterprise refresh cycle and what is described as a "pause" in investments in hyperscale server deployments.
Those investments are expected to be back in the second half of this year with a pick up in expenditures on servers for existing data centers and the rollout of new ones.
The slowdown in the server market in the first quarter has not affected key players uniformly. Hewlett Packard Enterprise retained its top position, with revenue of $3.3 billion and a 26.7 percent share of market revenue, after a year on-year growth of 3.5 percent. Dell and IBM retained their number two and three spots respectively, but with year-on-year declines in revenue.
While Dell's revenue dropped 1.8 percent to nearly $2.3 billion for a 18.3 percent market share, IBM saw its revenue drop by a whopping 33 percent year-on-year to $1.1 billion as it had a triple-digit growth for its z Systems mainframes in the year-ago quarter, after a spike from a system upgrade. Lenovo and Cisco tied for the fourth and fifth position.
Volume system revenue increased 1.8 percent in the quarter to $9.8 billion while revenue from midrange systems increased 8.3 percent in the quarter to $1.1 billion. Demand for high-end systems had a year-over-year revenue decline of 33.4 percent to $1.4 billion, mainly on account of the surge in demand for IBM mainframes last year, IDC said.
The Asia-Pacific region, excluding Japan, had the highest year-on-year revenue growth of 10.2 percent in the quarter. China was a strong contributor to that performance with 14.9 percent year-on-year revenue growth to $1.9 billion. The only other region that had positive server revenue growth in the quarter was Western Europe at 1.7 percent, IDC said.
Intel  dominates the server processor market with a 99.2 percent share of server chips in 2015. But ARM server chips will starting gaining traction next year, according to a research note from IDC this week.

Professor Sanjay Sarma is best known for his ground-breaking work in co-founding the MIT Auto-ID Center, the predecessor of today's MIT Auto-ID Labs , and developing many of the key technologies behind the EPC suite of RFID standards now used worldwide. He was also the founder and CTO of OATSystems, which was acquired by Checkpoint Systems in 2008.
The Auto-ID Center was first created, it was chartered with creating the infrastructure, recommending the standards and identifying the automated identification applications for a networked physical world. It was during this period back in 1999 that the term "Internet of Things" was coined and "things" truly started to get connected to the Internet.
Today, Prof. Sarma continues his leadership role as a director of the Auto-ID Lab at MIT and vice president for Open Learning at MIT. The Auto-ID Labs is an independent network of seven academic research labs that research and develop new technologies for revolutionizing global commerce and providing previously un-realizable consumer benefits. It is now the leading academic research network on the Internet of Things. 
I had the privilege of working with Prof. Sarma back in the RFID days as a management consultant and spoke with him recently about the past, present and future of the IoT.
Here's what transpired from our conversation: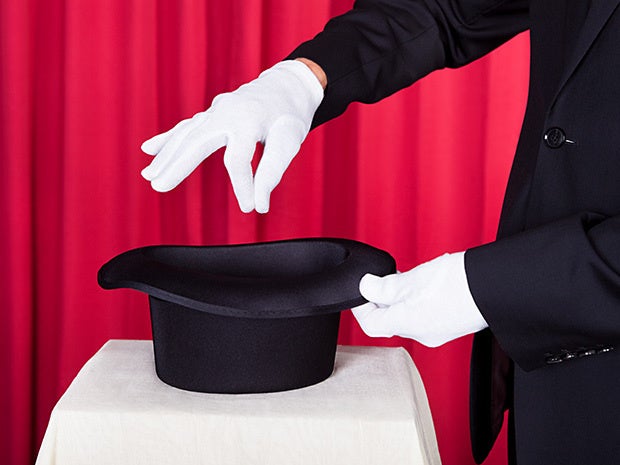 Ransomware quite often targets businesses (for example hospitals) rather than individuals. Corporations have more valuable data and more money for ransom (ransom increases from roughly $500 per computer to $15,000 for the entire enterprise). Cyphort has examined different variants of ransomware to help users get an idea of what might be coming down the Internet pipeline. So keep an eye out for these characteristics before your network is taken hostage.
RELATED: Who is a target for ransomware?
Deleting files at regular intervals to increase the urgency to pay ransom faster. Jigsaw ransomware operates like this: for every hour that passes in which victims have not paid the ransom, another encrypted file is deleted from the computer, making it unrecoverable even if the ransom is paid or files decrypted via another method. The malware also deletes an extra 1,000 files every time victims restart their computers and log into Windows.
Encrypting entire drives, Petya ransomware encrypts Master File Table. This table contains all the information about how files and folders are allocated.
Encrypting web servers data. RansomWeb, Kimcilware are both families that take this unusual route - instead of going after users' computers, they infect web servers through vulnerabilities and encrypt website databases and hosted files, making the website unusable until ransom is paid. 
Encrypting data on network drives, even on those that are not mapped. DMA Locker, Locky , Cerber and CryptoFortress are all families that attempt to enumerate all open network Server Message Block (SMB) shares and encrypt any that are found.
Maktub ransomware compresses files first is to speed up the encryption process.
Deleting or overwriting cloud backups. In the past, backing up your data to cloud storage and file shares was safe. However, newer versions of ransomware have been able to traverse to those shared file systems making them susceptible to the attack.
Targeting non-Windows platforms. SimpleLocker encrypts files on Android, while Linux. Encode.1 encrypts files on Linux, and KeRanger on OSX.
Using the computer speaker to speak audio messages to the victim. Cerber ransomware generates a VBScript, entitled "# DECRYPT MY FILES #.vbs," which allows the computer to speak the ransom message to the victim. It can only speak English but the decryptor website it uses can be customized in 12 languages. It says "Attention! Attention! Attention!" "Your documents, photos, databases and other important files have been encrypted!"
Ransomware as a service is a model offered on underground forums networks. It will provide the malicious code and infrastructure to facilitate the transfer of funds and the encryption key for the victim to be able to access their information. Tox ransomware does this.

Last year, Twitter dropped two bombshells. First, it would no longer use Apache Storm in production. Second, it had replaced it with a homegrown data processing system, Heron.
Despite releasing a paper detailing the architecture of Heron, Twitter's alternative to Storm remained hidden in Twitter's data centers. That all changed last week when Twitter released Heron under an open source license. So what is Heron, and where does it fit in the world of data processing at scale?
A directed acyclic graph (DAG) data processing engine, Heron is another entry in a very crowded field right now. But Heron is not a "look, me too! " solution or an attempt to turn DAG engines into big data's equivalent of FizzBuzz.
Heron grew out of real concerns Twitter was having with its large deployment of Storm topologies. These included difficulties with profiling and reasoning about Storm workers when scaled at the data level and at a topology level, the static nature of resource allocation in comparison to a system that runs on Mesos or YARN , lack of back-pressure support, and more.
Although Twitter could have adopted Apache Spark or Apache Flink , that would have involved rewriting all of Twitter's existing code. (Don't forget, Twitter has used Storm longer than anybody else, acquiring BackType, Storm's creator, back in 2011 before it was open source.) Instead, Twitter took a different approach: a new stream processing framework with a Storm-compatible API.
At this point in our walk through a new framework, I'd normally go through some examples to show you what coding in the framework feels like, but there's little point with Heron -- you write Storm bolts and tuples in exactly the same manner as you would with Storm. All you need to do to run your Storm code on Heron is to add this section to your pom.xml's dependencies:
com.twitter.heron
heron-api
SNAPSHOT
compile
com.twitter.heron
heron-storm
SNAPSHOT
compile
Then you remove your storm-code and clojure-plugin dependencies. Recompile, and your code will run on Heron with no further changes necessary. Simple! (Mostly, anyhow, but we'll come back to that.)
Operationally, Heron's current implementation runs on top of Apache Mesos, using Apache Aurora , the Mesos scheduling framework developed by Twitter (surprise!). Since switching all its Storm topologies over to Heron, Twitter managed to reduce hardware resources dedicated to the topologies by a factor of three while increasing throughput and reducing latency in processing -- not bad.
Perhaps one of the most interesting aspects about Heron is that while code for it will be written in Java (or Scala), and the web-based UI components are written in Python, the critical parts of the framework, the code that manages the topologies and network communications are not written in a JVM language at all.
Indeed, at the heart of Heron, you'll find code in a language you might not expect: C++. I think this is an aspect of the big data world that we'll see more of in the years to come. 
The Apache Storm maintainers have removed many elements of its original Clojure code in favor of Java reimplementations, and the Apache Spark project currently generates Java code on-the-fly to speed up its DataFrame processing. But both are still tied to the JVM -- and the JVM has problems at scale. Don't get me wrong, the JVM is an amazing creation that has stood the test of time for 20 years, but when running on machines with huge amounts of RAM and processing tremendous amounts of data, problems with garbage collection emerge, no matter what fancy collector scheme you use.
At which point, moving back to a language like C++ starts to look appealing. As an example, Scylla , a C++ reimplementation of Apache Cassandra , has 10 times the throughput of Cassandra with none of the GC pauses that Cassandra is notorious for at large deployments. I'm fairly confident we'll see Heron's approach spread to other frameworks soon. This may be helped by Project Panama's attempt to improve the interface between Java and other languages.
Given that Heron requires fewer resources and provides more throughput and less latency than Apache Storm, you should move all your topologies over to Heron right now, yes? Well, maybe. Heron is currently tied to Mesos, so if you don't have existing Mesos infrastructure, you'll need to set that up as well, which is no small undertaking. Also, if you're making use of Storm's DRPC features, they're deprecated in Heron.
On the plus side, Heron has been running all of Twitter's processing needs in production for more than a year, so it should be able to handle anything you can throw at it. Plus, Twitter points out that Heron is used at Microsoft and other Fortune 500 companies, so you can be relatively confident it's going to stick around.
On the other hand, Storm hasn't been standing still. The Apache Storm team might quibble with Twitter's description of Heron as the "next generation of Apache Storm. " While Twitter was working on Heron, Apache Storm reached 1.0 -- which includes support for back pressure, improved debugging and profiling options, a 60 percent decrease in latency, and up to a 16-fold speed improvement.
In addition, Storm 1.0 adds pacemaker, a daemon for offloading heartbeat traffic from ZooKeeper, freeing larger topologies from the infamous ZooKeeper bottleneck. Heron's speed improvements are measured from the Storm 0.8.x code it diverged from, not the current version; if you have migrated over to Storm 1.0 already, you might not see much more improvement over your current Storm topologies, and you may run into incompatibilities between the implementation of new features like back-pressure support between Storm and Heron.
All in all, I don't believe that Heron is likely to cause much of a dent in the uptake of data processing frameworks such as Apache Spark, Apache Flink, or Apache Beam. Their higher-level abstractions and APIs provide a much more developer-friendly experience than the lower-level Storm/Trident APIs. However, I believe the blend of JVM code with non-JVM modules for the critical paths is going to be a more popular approach going forward, and in this aspect, Heron shows us all the direction we'll be traveling in the months and years to come.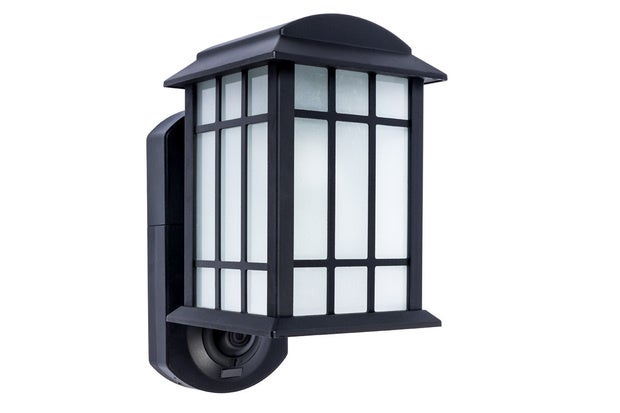 Use commas to separate multiple email addresses
Your message has been sent.
There was an error emailing this page.
By Michael Brown
TechHive | Jun 2, 2016 3:00 AM
PT
We dig the Kuna smart home security light. It replaces your existing porch light with one featuring a built-in video camera, a motion detector, a Wi-Fi adapter, and a two-way intercom. It connects to your home network and sends alerts to your smartphone when someone approaches your door. It will also record a downloadable video clip, and you can speak to the person in real time or play pre-recorded greetings that will encourage them to go away. There's just one major drawback: You'll need to pay a subscription fee to get the most value from it.
Before I get to that, let me tell you about the Kuna and its sister device, the Maximus (essentially the same product with a different name. It's also $199 and is  available at Best Buy and Home Depot ). Both lights feature attractive industrial designs and are available in three models to match your home's décor. We reviewed the Craftsman model, but you might prefer the Traditional or Contemporary looks (see below).
Whichever model you choose, you'll get what looks like a conventional porch light with all of the features I've outlined above. The integrated motion detector sends an alert to your smartphone whenever someone steps into the vicinity, and it triggers its onboard video camera to capture whatever is going on within its somewhat narrow 116-degree field of view. The camera is capable of recording video (with sound) at up to 720p, but the actual resolution depends on the bandwidth available on your broadband connection (Kuna recommends you have a minimum uplink speed of 1Mbps). These clips are uploaded to the cloud—but they're available for viewing for only two hours if you don't have a subscription, and you can download only three clips per month.
The Kuna home security light is available in three architectural styles. 
The Kuna is very easy to install—the documentation is clear and easy to understand, and the manufacturer provides a couple of tools that make the process easier (including a rigid wire that you can temporarily hang the fixture from while you're connecting the electrical wires). The camera lens pivots in its enclosure underneath the light, but I had a little trouble maneuvering it into just the right position to capture all the area in front of the door.
While I can't entirely fault the camera for that, it is something you'll want to keep in mind if you're replacing an existing light (and you will be unless you're wiring a location that doesn't already have one). You connect the camera to your Wi-Fi network by first establishing a Bluetooth connection between it and your phone. Enter your Wi-Fi passcode into the app, and it then seamlessly establishes the connection to your router.
Back to the issue I encountered: When I took down the existing porch light from the 1950s home I installed the Kuna at, I discovered that there was no junction box—the existing light was screwed into the siding and there were just two wires sticking out of the wall. So I had to take a keyhole saw, enlarge the existing small hole, and put a box in (both to protect the wiring and to have something that I could secure the light to). But the light ended up higher on the wall than the swivel around the lens could compensate for.
The camera and motion sensor are mounted beneath the light. You can manually pivot the lens, but this is not a motorized pan/tilt camera. 
The Kuna isn't outfitted with infrared LEDs, so it depends on the light being turned on to capture video at night. Since most porch lights are connected to wall switches, you'll want to pick up a guard that will prevent the switch from being turned off, disabling the camera. Something like an Amertac-Westek CSG1 would do the trick, and they're cheap ($1.99 for a pair, available at Amazon ). The Kuna is equipped with an E26 socket, so you could screw an incandescent bulb into it, but the company recommends using either an LED or a CFL bulb with maximum brightness of 800 lumens to eliminate glare on the camera lens.
You can turn the light on manually from within the app (available for Android and iOS devices), program it to turn on in response to motion, or program it to turn on at dusk and off at dawn (or on and off at specific times, if you prefer). You can also use one schedule for weekdays and an independent one for weekends. You can do the same for the motion detector. Don't want to be disturbed by alerts? You can turn that feature off (though you shouldn't) or program a timer to disable them temporarily. If you have multiple cameras, you can copy these settings to all the units registered to the app. There is no web log-in, unfortunately, so you can't monitor the camera from a computer. You can grant access to multiple users; they just need to install the app. 
The camera has a limited field of view, making it easy for a visitor to stand outside its range (assuming they know the camera is there, of course). 
The Kuna app is really well done. You can get a real-time view whenever you want. When it alerts you that someone is at your door, you can see a live feed from the camera and converse with that person in real time using your smartphone (the light has both a mic and a speaker).
If you don't want to use your own voice—if you'd prefer not to reveal your gender, for instance—you can push a button to play three pre-recorded messages in a male voice: "Can I help you?" "I'm sorry, we're not interested," and "I'm sorry, we're pretty busy right now." If your unwanted visitor proves reluctant to leave, you can sound a 100dB klaxon that should do the trick. 
You should be aware, however, that the only voice the recordings will capture is from the person on the other side of the door. A Kuna spokesperson told me the mic doesn't record what  you  are saying because it would create an echo.
The subscription fee isn't particularly onerous—$4.99 per month if you pay for service a full year at a time—but that's a per camera fee (and it jumps to $7.49 if billed monthly). A 14-day free trial is included, which will convince you in short order that you want the full Monty. If you decide you love the Kuna so much you want to add one to your back door, too, you'll want to move up to the $9.99-per-month plan, which is good for up to four cameras. Now you can deploy a camera at your garage door as well as another entry point for good measure. If you live in a very large home, you can deploy up to eight Kuna lights and pay $19.99 per month.
All three service plans include unlimited video downloads, lifetime theft protection (if someone has the audacity to steal your light, Kuna will replace it for free), and discounts on future device purchases (five, 10, and 15 percent respectively). Video retention time also increases as you move up the three plans: Seven days with the base plan, 14 days with the midrange plan, and 30 days for the most-expensive plan.
At $200, the Kuna costs about the same as a budget porch light and an outdoor home security camera, but it's far easier to install than buying those two devices separately considering that they both need electrical power. The hardware and the software are excellent. But you'll quickly discover that the "optional" subscription fee is more of a requirement than a choice, because two hours of look-back time and three downloads per month won't be adequate if you suffer a break-in and want forensic evidence to help the police find the perp.
The $4.99-per-month plan is reasonable if you can resist the temptation to add a second unit, but most people won't. And adding just one more camera doubles your monthly commitment. Yes, you can add three more cameras once you step up, but Kuna doesn't offer any indoor models, leaving a hole in your coverage. We'd rate the Kuna higher if the base plan supported two cameras. As for the top-of-the-line eight-camera service, you should consider a full-blown connected-home/security system with a professional monitoring service attached at that point. You'll pay a little more, but you'll get a lot more than just perimeter video security.
This story, "Kuna smart home security light review: A great product, but consider the full cost" was originally published by
TechHive .
Michael Brown — Executive Editor
Michael is TechHive's lead editor and manages IDG Consumer & SMB's coverage of the connected home, home-entertainment, and home-networking markets.
Start your new computer off right with solid security tools, productivity software, and other programs...
These graphically intense PC games dial the eye candy up to 11 -- and make your PC sweat while they're...
Our top picks show off the best tech advances in portable PCs, from new CPUs and GPUs to new materials.
Forget the Chromecast dongle, if you have Fiber TV your set-top box will do the same thing--almost.
Six months of silence had us worried, but Valve's strange peripheral is still alive and kicking. Steam...
By making shadow IT a bad word, CIOs are ignoring the benefits of what are business-aligned systems and...

Xonsh , now in development, provides a shell that combines the Python language with features of Bash Unix and the fish and zsh shells.
Pronounced "conch," the tool works with Linux, Windows, and Mac OS X, and it offers a shell language and command prompt. It compiles to a Python AST (Abstract Syntax Tree), features a superset of Python 3.4, and relies on the Python standard library and the PLY parsing tool.
"The first thing you'll notice about Xonsh is that it's really meant to be used as a general-purpose shell," lead developer Anthony Scopatz, associate professor in the nuclear engineering program at the University of South Carolina, said at this week's PyCon 2016 conference in Portland, Oregon. "But on the other hand, it really is Python, so you can do things like add two numbers together. "
Xonsh is intended for both novice and expert usage. It features such capabilities as history, syntax highlighting, autosuggestion, and foreign-function aliases, and it adds shell-like primitives, such as a dollar sign operator to look up variable names.
The Python ecosystem and libraries are available to be meshed with command-line interfaces. This lets developers use regular expressions to glob files, curl a remote resource into json.loads() ,  and stay on the command line to use pandas, NLTK, or numpy. The project's description calls Xonsh "the superglue that bonds Python to a command-line interface and other shells. "
Scopatz said startup times for Xonsh are not good, but developers are working on improving them. Xonsh, whose development was motivated in part by a desire for transparency in scientific computing, offers an asynchronous history model for users to store output, which helps with handling error messages.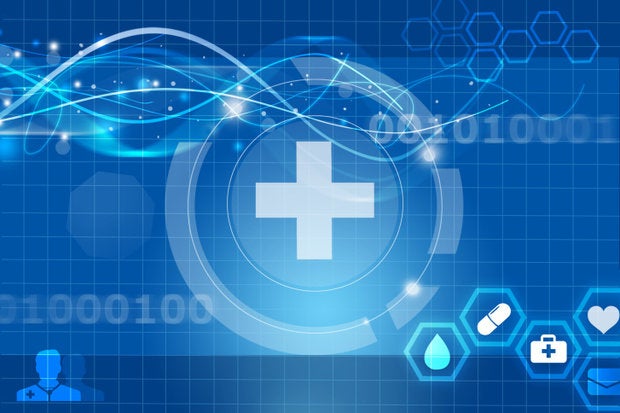 The health care industry provides an alluring target for malicious hackers. Personal health information has a much longer shelf life than financial information, making it a major draw for identity thieves. But a new and more troubling threat has arisen: the potential disruption of critical hospital systems by cybercriminals.
With a diverse array of digital systems, hospitals have evolved into complex technology operations. Yet they remain singularly ill-prepared to defend against attacks, in part because the multiplicity of systems forms a wider surface area to attack.
Spurred by massive breaches at health care giants -- and security research that has uncovered vulnerabilities in medical devices from insulin pumps to pacemakers -- the focus has shifted from data security alone to protecting a range of medical technology. Attackers can cause chaos and damage as they romp through hospital networks, which have their own special varieties of vulnerable endpoints.
The ransomware attacks that crippled Hollywood Presbyterian Medical Center in Los Angeles and Methodist Hospital in Henderson, Kentucky, weren't about pilfering confidential patient records. The intent was to bring these hospitals to a standstill -- which is exactly what happened. Medical staff couldn't access patient records, share surgery directives, or otherwise communicate with each other. Poor endpoint security and weak network protections made such successful attacks almost inevitable.
Health care is intensely personal, both in patient disorders and their treatments, as well as in the interactions between patients and doctors, caregivers, and support staff -- most of which are documented and stored digitally.
But modern health care is also extremely technical. Specialized systems care for patients without moving them, robots perform actual surgery, and doctors rely on sophisticated equipment such as ECG, ultrasound, X-ray, CT, and MRI machines. These machines are computers, complete with operating systems, software applications, and network connectivity.
No one needs to launch a Stuxnet-like attack against a health care facility to disrupt medical care. A network worm can be equally as devastating.
Consider Conficker , the fast-spreading Windows worm that is believed to have infected more than 11 million machines since 2008 and is still successfully infecting unpatched Windows systems. Researchers in 2009 found that Conficker had infected more than 300 hospital devices, including MRI systems, across a dozen hospitals in the United States. Conficker also shut down an entire sleep lab in a New Jersey hospital in 2010, requiring all patients to be rescheduled and costing the hospital about $40,000 to recover from the infection.
Hospitals have found malware infections on medical equipment such as imaging devices, eye exam scanners, and electrocardiograph stress analyzers.
Even with the diversity of equipment and installed applications, health care IT has the same requirements as traditional IT to close off potential avenues of attack, says Dave Palmer, a retired member of British Intelligence agencies MI5 and GCHQ and current Director of Technology at cyberintelligence firm, Darktrace. Don't forget that these organizations also have traditional enterprise systems to access payroll and accounting, communicate between departments, and support file-sharing and collaboration, as well as the challenges of employees and patients bringing personal devices into the facility.
"The typical health care facility is a complex IT environment," Palmer says.
Denial-of-service attacks can be as disruptive to health care facilities as they are to any other organization. In 2014, a DDoS attack against Boston Children's Hospital made some online services, such as patient appointment scheduling, sporadically inaccessible. The circumstances around that attack were unusual because it was a protest involving a controversial custody case, but experts say DDoS attacks accompanied by ransom demands are on the rise. Attackers flood the networks, then promise to stop if the organization pays them to go away.
Consider endpoint security in health care organizations. Keeping these endpoints up to date with the latest versions of operating systems, browsers, plugins, and installed applications is not a simple task. Some applications may rely on Flash or Java, which are commonly targeted by malicious adversaries.
A recent analysis by authentication provider Duo Security found that twice as many health care endpoints have Flash installed and three times as many have Java, compared to endpoints in non-health-care organizations.
The common recommendation -- to uninstall Flash and Java from client machines -- doesn't take into account the fact that many custom applications within the sector require Flash or Java. Many popular electronic health care record (EHR) systems and identity access and management software supporting e-prescriptions require Java, for example.
A different analysis by Forcepoint found that health care organizations are 376 percent more likely to see Dropper (malware that backdoors compromised machines for further attacks) than non-health-care organizations.
Duo's analysis also found that nearly half of health care providers use Internet Explorer 11 or older, exposing those systems to various attacks. Health care organizations are also more likely than other industry sectors to still have Windows XP systems. The presence of outdated software partly explains why health care organizations are more likely to see certain types of attacks.
"This type of landscape can cause the perfect cybersecurity storm," says Grayson Milbourne, security intelligence director at Webroot.
Basic IT practices, such as asset inventory, patch and configuration management, and network security are critical in this kind of heterogeneous environment. A complete inventory lets IT know which systems actually run those applications so that IT can uninstall Flash and Java (and unused instances of custom applications) on the remaining systems.
Regularly patching and updating Flash, Java, the Web browser, operating system, and other applications ensures these security holes can't be targeted by Web-based attacks. Many exploit kits target zero-day vulnerabilities in Flash and Java, so IT needs to evaluate which systems really require Internet access. Uninstalling the Web browser on machines that still need to be networked can reduce the possibility of infection via a Web-based attack. There is no good reason to have a Web browser installed on a machine monitoring fetal heartbeat, for example.
Most devices in a medical environment are networked. Potentially thousands of devices proliferate in a large hospital, each type with different networking needs. While some specialized systems don't need to be on the Internet, many require network access to tap into patient health records, look up drug interactions, or send specific data to appropriate care providers.
But there's no point to have workstations at nursing stations handle patient records on the same network as the workstations in accounting and payroll, nor should both databases run on the same server. Hospitals need to make it harder for attackers who have compromised a server to locate and access other valuable servers.
Segmenting the network to isolate more vulnerable machines means that even if the attackers successfully compromise them, they are limited in how far they can spread across the network. But that's only the first step.
The next step is privilege management and restricting access to files and systems. Not everyone needs access to all files on the fileserver. Doctors shouldn't be able to get to the administrator console of the MRI machine. There shouldn't be a way to see a piece of radiology equipment, let alone access the console screen, from an HR workstation. If the doctor has administrator rights, then you can bet malware will be able to get those privileges, too. 
Network-connected medical devices must be secured so that an attacker on one side can't jump to other networks or be able to use as a point of entry from outside. The number of devices -- easily in the tens of thousands in a large hospital -- means paying extra attention to physically securing the devices. It's unlikely someone can stroll out the door with a CT scanner or an ultrasound machine, but it is easy to steal a laptop and use the remote software to access the network remotely.
Administrators must enable two-factor authentication where possible and make sure employees follow basic password policies -- such as preventing users from sharing passwords across applications or systems.
Health care organizations run a number of specialized, often customized applications. They are also increasingly adopting web, mobile, and cloud-based applications. Imperva's annual report found that health care applications are likely to suffer 10 times more cross-site scripting attacks than applications in other industries.  
Nearly 80 percent of health-care-related applications contain easily avoidable cryptographic issues such as weak algorithms, says Chris Wysopal, CTO and CISO of application security company Veracode. Whether it's a SQL injection flaw in the web application or an issue in how the application encrypts data, the consequences are equally serious.
Basic application security rules apply here. In-house applications should be tested for vulnerabilities, and many organizations are increasingly spending more on external security assessments and inserting liability clauses into contracts with software vendors, according to a recent HIMSS/Veracode survey. The reason behind these assessments is not due to increased security awareness, but because of liability fears. Regardless, it's still a good step forward.
"Remedying the problem starts with a good look at how health-care-related software is built and making sure that security is a priority," Wysopal says.
Part of the security crisis in health care security is cultural. As long as the efforts of IT and security personnel are seen as less significant than that of medical professionals, conflict will ensue.
Security awareness is necessary -- but it must be balanced against the fact that much of the staff has demanding schedules and may be inclined to skip training.  
Health care's rigid focus on compliance, especially the Health Insurance Portability and Accountability Act of 1996 (HIPAA), is part of the problem. While maintaining patient privacy is important, the hyperfocus on maintaining compliance opens gaps in network and endpoint security. Recent attacks show that HIPAA compliance doesn't mean much if employees are susceptible to social engineering and hand over their login credentials, as happened with the Blue Shield breach -- or if laptops containing employee records aren't encrypted and get lost, or if computers running outdated software are vulnerable to web-based attacks.
The balance of power is lopsided in health care organizations. Despite the abundance of valuable data and technology, the bulk of the decision-making authority rests with doctors and medical personnel, not IT. At budget time, IT and security spending typically takes a backseat to buying new medical systems and hiring additional medical staff.
That needs to change. Without proper IT and security management, health care organizations will find their ability to offer quality care compromised.

The third time could be the charm for Intel and its Thunderbolt technology. A year after introducing Thunderbolt 3 at Computex 2015, Intel is finally starting to see success with its high-speed external I/O—enough that even doubters might agree it's winning.
You needn't look far for signs that Thunderbolt 3 will succeed where its two predecessors failed dismally on the PC. This year's top-tier laptops from HP and Dell, as well models from MSI, Asus, Razer, and Acer, all prominently feature Thunderbolt 3 ports.
Almost all of the high-profile laptops of the last few months have prominently featured Thunderbolt 3 ports.
Thunderbolt looked a lot more like a flash in the pan four years ago when it was first introduced. Promising 10Gbps of bandwidth in each direction for a combined 20Gbps, Thunderbolt easily eclipsed USB 3.0 and its 5Gbps in the specsmanship game. Pitched as "one cable to rule them all," Thunderbolt could carry PCIe and DisplayPort, and it looked like it would quickly eclipse USB 3.0.
In fact, the opposite happened. PCs that supported Thunderbolt could be counted on one hand, and adoption of the standard was even worse.
I can personally attest to that. At Thunderbolt's rollout, I tested the interface with a Promise Pegasus R4 cabinet and experienced truly impressive performance. When I checked back months later, however, Promise had yet to release Windows drivers. That alone told me no one cared.
Intel itself didn't even seem intent on making it a success. To ease the cost of integrating a pricey Thunderbolt chip directly into its Z77 motherboards, Asus built the ThunderboltEX add-on card, so only those who wanted the feature would have to pay for it. The problem? The ThunderboltEX card never received driver support. Beyond the eval units teased to the press, it never went on sale.
"We were unable to get the TB EX card certified despite our best efforts, so we were unable to bring it to market I'm afraid," the Asus admin said. "Certification is a necessary process all TB devices had to go through."
Thunderbolt 2 cables cost $50 when introduced. They're still a costly $30 today.
Even worse, Thunderbolt cables pushed a ridiculous $50. (The price of the proprietary Thunderbolt chip was itself a closely guarded secret.) The standard's only real proponent in those days was Apple, which used Thunderbolt 1 and 2 across its MacBook Pro, Mac Pro, and iMacs. The rest of the PC world was indifferent.
Given the challenges with getting Thunderbolt certified, its high costs, and the low demand, you can see why everyone predicted a FireWire-like future for it. FireWire was Apple's high-speed interface of the 1990s that went head-to-head with USB and lost. Even though FireWire was technically superior, USB won on the cost and ubiquity fronts. In that battle, Intel backed USB while Apple backed FireWire.
USB, meanwhile, didn't stand still. Two years after Thunderbolt first appeared at 10Gbps, USB's spec doubled to 10Gbps. It also became capable of charging high-powered devices. Here's the cherry on top: It adopted a tiny reversible plug called USB Type C. USB was even updated to allow the carrying of "alternate mode" signals, so a vendor could plumb DisplayPort through a USB C cable.
With all that going for USB 3.1, many wondered why anyone would even bother with Thunderbolt 2 and its funky Mini DisplayPort connector and costly cables? Indeed, by 2015, most had written off Thunderbolt as another failure.
Intel's adoption of USB Type C is credited with Thunderbolt's recent success.
With Thunderbolt seemingly on the ropes, Intel had one last move—one that likely put the technology on a winning path at last. At last year's Computex, to the surprise of many, the company announced a faster version of the spec called Thunderbolt 3, with speeds up to 40Gbps—and it could do it over the new USB Type-C connector, instead of the funky MDP cable.
Intel essentially uses the same alternate mode that DisplayPort does to pass Thunderbolt signalling over PCIe. And by integrating a USB 3.1 10Gbps controller into the Thunderbolt 3 controller, it could fully support USB 3.1 too.
What Thunderbolt 1 and 2 couldn't do, Thunderbolt 3 has finally achieved in its vision of "one cable to rule them all."
A single USB Type C connector could support: DisplayPort, PCIe, high-wattage charging, and USB's fastest spec.
Even pricing, which was always a controversial topic with Thunderbolt 1 and Thunderbolt 2, seems to have been nullified. Intel's public price for its Thunderbolt 3 chips is about $8, with volume pricing closer to $5, according to customers I've interviewed. That low pricing has driven down the cost of the primary competitor, the Asmedia USB 3.1 controller, with one report putting it well under $3. 
Numerous OEMs, though, told me it's not just the price that's changed their mind on Thunderbolt 3; it's the move to USB-C and giving consumers a port that can do it all.
While consumers just didn't give two damns about Thunderbolt 2, vendors are seeing increasing consumer interest in Thunderbolt 3, and the feature gives them an easy way to differentiate their products.
HP's Mike Nash, for example, said he sees Thunderbolt 3's main appeal in corporate laptops that will let users plug in a single cable to charge and dock it at the same time. Plus the tiny USB-C port allows for a thinner device profile in addition to being a universal docking solution.
An even bigger achievement might be Thunderbolt 3's ability to let a laptop run external graphics. In theory (as no one has shipped an external graphics cabinet yet), this would give a super-thin laptop real gaming chops.
Akitio's Thunder3 PCIe lets you run a stupidly fast PCIe drive in an enclosure hooked up using Thunderbolt 3.
The vendor said challenges with getting Intel's hardware certifications also slowed them down. 
Intel's NUC can use its Thunderbolt 3 to connect to an external graphics cabinet.
These are all things Intel is working on, said Intel's Jason Ziller, who oversees the technology for the chip giant. While unwilling to agree that Thunderbolt 1 and 2 were duds, Ziller wholeheartedly agrees there's been a sea change of acceptance from PC vendors with Thunderbolt 3.
"(The USB C port) was kind of a game changer, and we're seeing a complete shift in the PC industry on their view of that port," Ziller said.
Intel is also opening a center in Taiwan to approve devices faster. Ziller said a tower may not need Thunderbolt 3's capability right now, but a small-form-factor or NUC-style mini-PC could benefit from the performance and external graphics capability of Thunderbolt 3.
Has Thunderbolt 3 won? Ziller laughed when asked.
"That's your terminology. We're very pleased with the adoption and the progress it's made in just a year's time actually. This time, it truly is the cable that can do it all."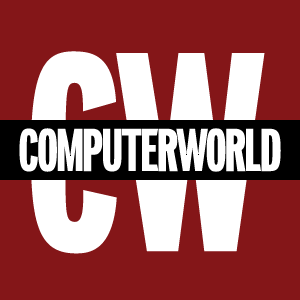 Big stock-market trading firm has engaged this outsourcing outfit to manage a rack of servers near each of its markets, reports a pilot fish on the outsourcing team.
"They were worldwide, so we had a rack in hosting centers in Sydney, Hong Kong, Paris, Amsterdam and the U. S., plus one more rack in our own headquarters data center," says fish.
"We were evaluated by another potential client who was very security conscious. While the professional hosting centers passed their security criteria, our offices did not.
"The would-be client proposed a denial of service attack caused by someone circling around to the back of our building and throwing a large rock through the second-story narrow window which was our machine room -- then following the rock with a series of water balloons to fully wet down and partially flood things.
"We did not get that client, but we did give them high marks for creativity. "
X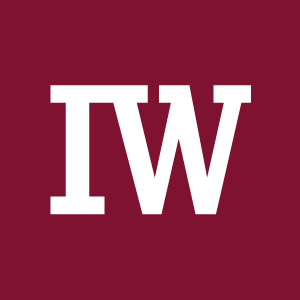 Docker started out in 2012 as an open source project, originally named dotcloud, to build single-application Linux containers. Since then, Docker has become an immensely popular development tool, increasingly used as a runtime environment. Few -- if any -- technologies have caught on with developers as quickly as Docker.
One reason Docker is so popular is that it delivers the promise of "develop once, run anywhere." Docker offers a simple way to package an application and its runtime dependencies into a single container; it also provides a runtime abstraction that enables the container to run across different versions of the Linux kernel.
Using Docker, a developer can make a containerized application on his or her workstation, then easily deploy the container to any Docker-enabled server. There's no need to retest or retune the container for the server environment, whether in the cloud or on premises.
In addition, Docker provides a software sharing and distribution mechanism that allows developers and operations teams to easily share and reuse container content. This distribution mechanism, coupled with portability across machines, helps account for Docker's popularity with operations teams and with developers.  
Docker is both a development tool and a runtime environment. To understand Docker, we must first understand the concept of a Docker container image. A container always starts with an image and is considered an instantiation of that image. An image is a static specification of what the container should be in runtime, including the application code inside the container and runtime configuration settings. Docker images contain read-only layers, which means that once an image is created it is never modified.
Figure 1 shows an example of a container image. This image depicts an Ubuntu image with an Apache installation. The image is a composition of three base Ubuntu layers plus an update layer, with an Apache layer and a custom file layer on top.
Figure 1: Docker image layers. 
A running Docker container is an instantiation of an image. Containers derived from the same image are identical to each other in terms of their application code and runtime dependencies. But unlike images, which are read-only, running containers include a writable layer (the container layer) on top of the read-only content. Runtime changes, including any writes and updates to data and files, are saved in the container layer. Thus, multiple concurrent running containers that share the same underlying image may have container layers that differ substantially.
When a running container is deleted, the writable container layer is also deleted and will not persist. The only way to persist changes is to do an explicit docker commit command prior to deleting the container. When you do a docker commit , the running container content, including the writable layer, is written into a new container image and stored to the disk. This becomes a new image distinct from the image by which the container was instantiated.
Using this explicit docker commit command, one can create a successive, discrete set of Docker images, each built on top of the previous image. In addition, Docker uses a copy-on-write strategy to minimize the storage footprint of containers and images that share the same base components. This helps optimize storage space and minimize container start time.
Figure 2 depicts the difference between an image and a running container. Note that each running container can have a different writable layer.
Figure 2: Docker images and running Docker containers. 
Beyond the image concept, Docker has a few specific components that are different from those in traditional Linux containers.
More specifically, in a Dockerfile, you first specify a base image from which the build process starts. You then specify a succession of commands, after which a new container image can be built.
You can execute Docker commands against a particular Docker daemon or a registry. For instance, if you execute the docker -ps command, Docker will return a list of containers running on the daemon.
In addition to the runtime environment and container formats, Docker provides a software distribution mechanism, commonly known as a registry, that facilitates container content discovery and distribution.
The concept of registry is critical to the success of Docker, as it provides a set of utilities to pack, ship, store, discover, and reuse container content. Docker the company runs a public, free registry called the Docker Hub.
Figure 3 depicts a workflow in which a user constructs an image and uploads it to the registry. Other users can pull the image from the registry to make production containers and deploy them to Docker hosts, wherever they are.
Figure 3: Docker registry workflow.
One of the most interesting properties of Docker containers is their immutability and the resulting statelessness of containers.
As we described in the previous section, a Docker image, once created, does not change. A running container derived from the image has a writable layer that can temporarily store runtime changes. If the container is committed prior to deletion with docker commit , the changes in the writable layer will be saved into a new image that is distinct from the previous one.
Why is immutability good? Immutable images and containers lead to an immutable infrastructure, and an immutable infrastructure has many interesting benefits that are not achievable with traditional systems. These benefits include the following:
Docker's image format, extensive APIs for container management, and innovative software distribution mechanism have made it a popular platform for development and operations teams alike. Docker brings these notable benefits to an organization.
Docker is already changing the way organizations build systems and deliver services. It's starting to reshape the way we think about software design and the economics of software delivery. Before these changes truly take root, organizations need to better understand how to manage security and policies for the Docker environment. But that's a topic for another article.

Reddit has plans to introduce video content to its users, by hosting video content directly on its site.
The move is an attempt to align with sites already offering this, including YouTube, Facebook and Twitter, reports BBC News. This will allow users to add content they are actually discussing to threads and subreddits, Reddit CEO Steve Huffman explained to the site.
He said: "Every time we send a user away there's a chance we won't get them back. We have a lot of communities on Reddit that produce original content. Basically prioritising the content producers will be a direction of ours for the next little while. It makes the process so much more streamlined. "
Currently, users rely on external links to other destinations such as YouTube when discussing content. This shift will allow Reddit to keep its users on the site for longer. Doing this will benefit Reddit in various ways, including with ad impressions and the revenue they bring.
Reddit has been working to make the site more habitable for users, recently launching a new troll-blocking tool designed as an anti-bullying measure for users who feel they are being harassed. Previously the block feature only worked within private messages between users.
The site has also recently had to tackle security issues , resetting 100,000 passwords after hackers stole credentials from other sites. While Reddit itself wasn't hacked, it warned users against using the same password across various online accounts.

Human error is the main cause of data breaches, according to statistics obtained from the UK's Information Commissioner's Office.
Figures obtained by Egress Software Technologies via a Freedom of Information (FOI) request found that human error accounted for almost two-thirds (62%) of the incidents reported to the ICO – far outstripping other causes, such as insecure webpages and hacking, standing at 9% combined.
The most common type of beach occurred as a result of someone sending data to the wrong person. Data posted or faxed to the wrong recipient accounted for 17% of data breaches, according to ICO information.
A further 17% of breaches came from loss and theft of paperwork, while in 9% of cases, data was emailed to the wrong recipient.
The ICO also recorded several other types of data breach, including insecure disposal of hardware and paperwork, loss or theft of unencrypted devices, and failure to redact data.
"The fact that so many breaches are caused by methods of working that are known data breach pitfalls – such as faxing and posting sensitive information, or using plaintext email – should be a major concern for all organisations," said Egress CEO Tony Pepper.
"Organisations need to begin gaining a holistic understanding of the information security measures they have in place," he added.
Pepper recommended businesses examine the nature of the data produced and handled by their staff, and using a classification tool to mandate how it's treated. Next, they need to make sure that, when required, the data is released in the correct manner.
According to Pepper, integration between classification policy and tools, such as email encryption and secure online collaboration, can ensure the correct protection and control is applied to the data when it is released from the business environment.
He said such measures are usually not available in more traditional ways of working, leaving staff open to the risk of accidentally sending data to the wrong recipient.
Public awareness of data loss is set to rise with changes to European data protection laws coming into force in 2018 through the General Data Protection Regulation (GDPR).
Speaking at the European Identity & Cloud Conference 2016 in March , privacy lawyer and KuppingerCole analyst Karsten Kinast , said: "The regulation requires organisations to notify the local data protection authority of a data breach within 72 hours of discovering it. This means organisations need to ensure they have the technologies and processes in place that will enable them to detect and respond to a data breach."

HARDWARE PUMPING STATION Apple has been called out for editing its advertisements to reflect what may be local conventions and, dare we say it, discriminative beliefs.
Apple and its openly and proudly gay CEO Tim Cook have been accused of stepping on one of its own adverts and whipping a same sex couple out of it.
A lot of companies, except perhaps those that make yoghurt, choose to change their adverts for different countries, and even though Apple has not officially commented on the finger pointing we suspect that ultimately the firm is cool with it.
A report in The Independent said that the Mother's Day advert features a same sex couple - nothing wrong with that - in the US, Mexican, Australian and Canadian versions, but deletes them in France, Germany, Italy, South Korea, Turkey and Japan.
The paper added that Apple has edited an advert in Japan before to remove a chap's tattoos. This is presumably because tattoos have some gangster significance over there, and Apple has enough to worry about without rubbing up that type of character.
This latest edit is surprising given the openness of Cook and Apple and the wide acceptance of same sex marriages by people and the powers that be.
Tim Cook defiantly announced his sexuality in a bid to make other people feel more confident.
"While I have never denied my sexuality, I haven't publicly acknowledged it either, until now. So let me be clear: I'm proud to be gay, and I consider being gay among the greatest gifts God has given me," he said.
"If hearing that the CEO of Apple is gay can help someone struggling to come to terms with who he or she is, or bring comfort to anyone who feels alone, or inspire people to insist on their equality, it's worth the trade-off with my own privacy. "
Seems fair and it also seems unlikely that such a CEO would bend to the demands of local ideals that he would fundamentally oppose.
That is if they existed in the first place. The Independent said that same sex marriage is already legit in France so this doesn't make sense.
If you watch the adverts, more times than anyone would out of choice, you can spot some other subtle differences, including a different photo of a pregnant woman to the first image in the montage, along with translated text. µ

YAHOO HAS BECOME the first company given permission by the FBI to publish details about the agency's requests for user information.
The requests came in the form of three subpoenas asking for items such as metadata, addresses, phone numbers and screen names associated with specific user accounts.
The National Security Letters (NSLs) were received by Yahoo in April 2013, August 2013 and June 2015.
"Yahoo complied with these three NSLs and, to the extent we had the information requested, we disclosed it as authorised by law," said Chris Madsen, head of global law enforcement, security and safety at Yahoo .
"Specifically, we produced the name, address and length of service for each of the accounts identified in two of the NSLs, and no information in response to the third NSL as the specified account did not exist in our system.
"Each NSL included a non-disclosure provision that prevented Yahoo previously notifying its users or the public of their existence. "
However, the 2015 USA Freedom Act, which restored (with modifications mostly based on government collection of citizen data) a couple of elements of the Patriot Act that had expired a few days before, soon put paid to that obligation, and Yahoo is now free to sing it from the rooftops.
The company's Transparency Report will be updated to include how many NSLs it receives. This is assuming that Yahoo keeps running long enough to receive any more, of course, what with a negatively valued core business and all.
The letters to Yahoo aren't that interesting as the all the fun stuff, like email accounts targeted and the names of the FBI agents involved, is redacted.
However, the letters bang on so much about non-disclosure, or non-disclosure of any ensuing disclosure, or non-disclosure of accidentally disclosed non-disclosure, that it all gets tied in an amusing knot.
Non-disclosure is still the default state for companies receiving an NSL, but the USA Freedom Act paved the way for other companies to start being a little more transparent (provided they're allowed to at the time). µ

HARDWARE COMPANY Lenovo has reacted to reports about its bloody bloatware buggering up personal security by telling people to delete the software that it forced on them in the first place.
Lenovo is one of five companies fingered over this by Duo Security, and is apparently taking news of the vulnerabilities very seriously.
Lenovo said in a security advisory that the best version of the problematic Lenovo Accelerator Application software is a deleted version.
"The Lenovo Accelerator Application is used to speed up the launch of Lenovo applications and was installed in some notebook and desktop systems preloaded with Windows 10," the firm said.
"Lenovo recommends customers uninstall Lenovo Accelerator Application by going to the 'Apps and Features' application in Windows 10, selecting Lenovo Accelerator Application and clicking on 'Uninstall'. "
In case you were wondering, you may suffer from the blight if you are unfortunate enough to own one of the more than 50 affected devices.
Duo warned that Dell, HP, Asus, Acer and Lenovo laptops have at least one security vulnerability that could let a hacker take control in minutes.
The security firm identified 12 vulnerabilities across the vendors' machines. We approached all of them to see whether they are happy to talk about the problems, which Duo described as significant.
The problems relate to the bloatware crap that vendors put on laptops. "The OEM software landscape is complicated and includes a depressing amount of superfluous tools for vendor support, free software trials, and other vendor-incentivised crapware. Some apps do nothing more than add a shortcut to launch your web browser to a specific site," the company said.
"The experience is annoying to most people for a number of reasons. In addition to wasting disk space, consuming RAM, and generally degrading the user experience, OEM software often has serious implications for security. "
These include Superfish , which the firm said was a nightmare problem and is by no means unique.
"Every time something like this happens we are reassured that the offending vendor of the day cares deeply about our security and privacy. Unfortunately, a cursory analysis of most OEM software reveals that very limited, if any, security review was performed," said Duo.
"It's well known in the security research community that OEM software is a vulnerability minefield , but finding them is not particularly exciting. But that's also why OEM software has remained a major security problem.
"So we decided to dig deep to find out just how bad the issue is, and provide recommendations for consumers to protect themselves against the security gaps and annoyance that bloatware presents. "
The report explained that Dell has a high-risk vulnerability called eDellroot, which we have covered before. The security firm said that the threat involves certificate best practices or, as we assume, certificate worst practices. HP has two high ranking flaws that can enable arbitrary code execution and five lesser vulnerabilities.
Asus and Lenovo have one high-risk vulnerability each, again risking arbitrary code execution, while Acer has two and Asus has one medium severity local privilege escalation flaw.
The 10 devices tested were Lenovo Flex 3, HP Envy, HP Stream x360 (Microsoft Signature Edition), HP Stream (UK version), Lenovo G50-80 (UK version), Acer Aspire F15 (UK version), Dell Inspiron 14 (Canada version), Dell Inspiron 15-5548 (Microsoft Signature Edition), Asus TP200S and Asus TP200S (Microsoft Signature Edition). µ

Switzerland yesterday won another battle in its national obsession to conquer the Alps when it opened the 35-mile (57-km) long Gotthard Base Tunnel.
Running roughly from north to south near the center of the mountainous nation, the rail tunnel will provide a direct link between Rotterdam in the Netherlands and Genoa, Italy. Now the world's longest tunnel, the Gotthard takes the number one slot from Japan's Seikan Tunnel, which runs for 33.5 miles (53.9 km) between the islands of Honshu and Hokkaido.
Once fully open in December, passenger trains will be able to travel from Zurich to Milan in 2 hours 40 minutes, cutting an hour off the current time. The actual transit through the tunnel will take about 17 minutes. The Gotthard will also carry freight trains, saving a long drive over Alpine roads by truck.
Construction of the Gotthard took 17 years and cost $12 billion (about £8.3 billion or AU$16.6 billion).

That's a challenge Minecraft is willing to take on. A representative said in an email, "We plan to continue to add new features and support our vibrant, creative community on a variety of platforms across the world! "
This article also appears in Spanish. Read: 'Minecraft' ya vendió más de 100 millones de copias en todo el mundo.

Bicycle riders in Amsterdam now have a new way to get around the cycling-mad city when they just can't power themselves through a long ride home.
So far the service is available only in Amsterdam, with no word on whether Uber will roll it out beyond the Netherlands. Uber didn't immediately respond to a request for comment.

With text, users can select specific words or phrases to get a definition and links to relevant apps. For now, only English is supported, but more languages are coming soon.
The new image features comes in two forms, the first being a reverse search. Tap an unfamiliar photo either in your Photos folder or another app to surface a card with information such as the location. When using your phone's camera you'll also be able to get information and app suggestions for famous landmarks or movie posters.

The boy who lived is now the man appearing live on stage. And you don't need an invisibility cloak to see behind the scenes of the hotly anticipated new play "Harry Potter and the Cursed Child" thanks to these videos.
Two generations of wizards gather for a behind-the-scenes video, which shows the cast smiling for the portraits that have been released in stages this past week. As they pose together, you get a brief glimpse of the chemistry between the various members of the three families.
Jamie Parker steps into Daniel Radcliffe's wizard robes to play the adult Harry. "You don't need anything more than the scar and the glasses," says Parker of his role. "It's immeasurably exciting -- I can't wait to show it to people. "
Harry's wife Ginny is played by Poppy Miller. They have have three kids, and in the photo shoot we meet the youngest, Albus, played by Sam Clemmett. Is he the cursed child of the title? He seems quite happy in the video.
Harry's childhood friends Ron and Hermione, now played by Paul Thornley and Noma Dumezweni, are married with a daughter, Rose Granger-Weasley, played by Cherrelle Skeete.
Their old school nemesis Draco Malfoy, now played by Alex Price, also has a son, Scorpius, played by newcomer Anthony Boyle. There's no sign yet of Scorpius' mother. Here are the portraits:
"The Cursed Child" is set 19 years after the last Harry Potter book. Based on a story by original author J. K. Rowling, the play is written by Jack Thorne and director John Tiffany, with Imogen Heap providing the music. In this video, Rowling, Thorne and Tiffany give us a glimpse of rehearsals:

CONCORD, Calif.—Except for the scurrying of jackrabbits and leaves rustling in the hot breeze, it was deathly quiet among the abandoned buildings and empty bunkers of a 5,000-acre former military weapons storage facility here yesterday morning.
Suddenly, a black Acura RLX roared into view just as a Honda engineer appeared seemingly out of nowhere to cross the street right in front of the sedan. But the Acura abruptly stopped, despite the fact that the driver had his hands in the air and his feet nowhere near the brake pedal. Annoyed, the jackrabbits scurried away.
So began a rare public demonstration of self-driving car technology from Honda, an automaker that has kept relatively quiet about its autonomous vehicle ambitions compared to Toyota and Google .
But Honda is serious about driverless cars: its testbed is packed with cameras, sensors, and AI algorithms. To put them through their paces, the company transformed part of the abandoned weapons facility here into a model city, where it can simulate pretty much any urban traffic fiasco in a controlled environment.
The car first uses radar and lasers to detect potential road obstacles. Its cameras then scan the objects to determine whether they're pedestrians, cars, or, say, a jackrabbit. That information is sent for processing to several GPUs and CPUs inside the car, which tell the motor, brakes, and steering how best to avoid the obstacle.
After the engineer safely crossed the road (yes, there's an actual answer to "why did the Honda engineer cross the road? "), the car drove to the end of the block, stopped at a stop sign, activated its turn signal, waited for yet another engineer to cross at the crosswalk, and made a right turn.
On the next block, it was presented with a more difficult obstacle: a mannequin set up in the middle of the road, which obviously refused to move. The Acura somewhat clumsily swerved to avoid it without slowing down in what looked like a close call, but the mannequin escaped unscathed. After two more turns, the car returned to its starting point, having successfully completed the quarter-mile test course.
Yet the demonstration left one big question unanswered (two if you're curious about what the ride quality is like with a couple GPUs behind the wheel): Why hasn't the general public seen the sensor-laden Acura in their neighborhoods? Google, for instance, has famously tested its self-driving technology on public roads, shrugging off a few embarrassing collisions along the way.
Honda said it does have a license to test its autonomous RLX on public roads in California. But as the company's chief R&D engineer Jim Keller put it, "we need all the testing facilities we can get. "
"There's much that can be gleaned from testing on public roads," he said, but it's often more practical to teach AI algorithms with repeated testing in controlled situations.
That's why the decommissioned weapons station, dubbed " GoMentum " by the local transit agency that manages it, is the perfect spot. Its derelict road signs and dilapidated pavement, numerous intersections, railroad crossings, and tunnels mirror the state of the modern American road network.
Eventually, GoMentum will be transformed into housing developments, parks, and schools. For now, the Contra Costa Transportation Authority is extolling its retro advantages to any automaker that will listen. Honda has been testing there for nine months, following Mercedes-Benz's decision to pull out of the project.
It's also testing at sites in Japan and Michigan, and the fruits of its labor are already available to average motorists in the form of Honda Sensing and AcuraWatch. They include features like lane-departure warnings, adaptive cruise control, and the upcoming Traffic Jam Assist, which Keller said will be available later this year and help avoid rear-end collisions in stop-and-go congestion.
As for fully autonomous driving, its commercial availability will depend as much on regulatory reform as it will on engineering prowess. Along the way, Honda appears committed to ensuring that no jackrabbits, engineers, or mannequins are harmed in the making of its self-driving car.

For many small to midsize business (SMB) employees either working remotely, on their feet with customers, or out-of-office seeing clients, mobile is the easiest way to access information and complete quick tasks. Employees need access to human resources (HR) data constantly, particularly on personal time when away from their desks, and the newly released Zenefits for Mobile iOS app puts key HR functionality in employees' pockets.
Zenefits is one of the more popular HR platforms out there—the start-up has racked up $583 million in funding and counts more than 20,000 U. S. small businesses as customers of its freemium cloud-based HR software—but until now it lagged behind on the mobile front compared to alternatives like PCMag Editors' Choices BambooHR , applicant tracking (AT) platform SuccessFactors Perform and Reward , and most of the other players in the HR space. While Zenefits is definitively late to the party on HR mobile apps, this release goes a long way in making up the distance.
"Before Zenefits for Mobile, these tools were simply out of reach for small businesses in terms of cost and complexity," said Itai Turbahn, Director of Product at Zenefits. "Ironically, it's often small businesses that need them the most. According to the nonprofit small business group SCORE , HR-related work consumes 25 percent to 35 percent of a small business owner's time. The Zenefits platform streamlines HR tasks for businesses and their employees. By giving employees greater access to their information via mobile, they can find information about their benefits coverage, FSA balances, etc. on their own. For business owners and operations managers that oversee HR, this time savings is a game changer. "
Inside Zenefits for Mobile
Zenefits for Mobile includes much of the feature set you'll find in the desktop app, broken down into a few main tabs: People, Time Off, Insurance, Pay Stubs, and More. The People tab gives users access to an employee directory to view departments and roles, search for coworkers, and contact them by phone, text, or email.
The Insurance tab gives employees access to important benefits summaries and policy information when visiting healthcare providers. There's also a feature to view HSA and FSA flexible spending account balances and commuter benefits with a digital representation of their HSA/FSA spending card. Then there's the Pay Stubs tab, which is integrated with the Zenefits Payroll feature access current and past pay stubs, income, and deductions.
The feature Turbahn called particular attention to is the Time Off tab, which is built with an automated approval flow. The feature includes links to the company holiday calendar and time off policy, and a real-time count of accrued vacation time and balances before submitting requests.
"People love the new [paid time off] PTO feature. For many companies, requesting time off is still a very manual process; fill out a form, get signatures, email or fax—yes, people still fax! With the Zenefits mobile app, you can make a request in a few swipes and the approval process is automated," said Turbahn. "We're bringing the information and ability to act when you need it most, whether that is requesting PTO when planning a trip with friends, checking your benefits information from the doctor's office, or reordering your commuter benefits card while you think about it on your way into work. "
Turbahn said having a great mobile experience is critical for Zenefits because people use their mobile devices for virtually everything, both at work and at home. Zenefits for Mobile is currently available in the App Store, and the company said it plans to add additional capabilities throughout the year and release an Android app in fall 2016.
"Many of our users are not in front of a computer all day," said Turbahn. "They are helping customers in restaurants, dental offices, and retail stores, or out in the field making sales calls or working on construction sites. We will continue evolving the mobile experience to give users greater access and control over their personal details and benefits information, and more opportunities to take action from wherever they are to save time. "

A new strain of the CryptXXX ransomware has been upgraded to scan for network resources, security researchers have discovered.
According to IT security firm Proofpoint, the malware has been upgraded to version 3.100 and bypasses not only currently available decryption tools but also uses SMB (aka Server Message Block) to scan for available network resources and encrypt them. The ransomware also includes the StillerX information stealing DLL, a new payment portal and changed extensions of encrypted files.
The researchers noticed last week that a CryptXXX variant exhibited interesting scanning activity on port 445, which is used for SMB and is primarily associated with Microsoft Windows Domain and Active Directory infrastructure.
It was observed that infected machines were, in fact, scanning a subnet of their local area network (LAN) in search of MS Windows shared drives.
"Further analysis demonstrated that this new version of CryptXXX was capable of finding shared resources on the network, enumerating files in every shared directory, and encrypting them one by one," said the researchers in a blog post .
The malware has also been updated to prevent decryption tools from retrieving data from encrypted files. It further monetises infections by downloading and installing a DLL file that acts as a credential-stealing module. Dubbed StillerX, the DLL appears to be fully-featured and targets the credentials of a wide range of applications from poker software to Cisco VPN credentials.
There is also an updated payment portal that has been made to look more "user-friendly". The portal connects to a website hosted on the dark web via an Onion Tor browser.
The firm said that because CryptXXX also includes robust information-stealing capabilities, multi-layered network and endpoint protection are also critical to prevent data exfiltration in case of infection.
"CryptXXX updates have appeared very quickly over the last month and, without an available decryption tool, users and organisations must focus on detection and prevention," said the firm.

Fifty people have been arrested in Russia in relation to the Lurk Trojan, which, it is claimed, has been used to steal over $45 million (£31 million) over the past five years.
It is alleged that those detained as a result of the investigation had targeted businesses and financial institutions since at least 2011 when it was first detected by Kaspersky Lab. This is the largest single arrest of hackers ever made in Russia.
Lurk can be adapted for many nefarious uses and, in this case, it is alleged that the operators - described as "an organised criminal gang" - looked for a way to access remote banking services and drain accounts.
It is claimed that the group infected a number of legitimate websites, including popular media outlets, with exploits. Victims' computers would be infected simply by accessing the compromised website.
Lurk would then start downloading additional modules that would ultimately enable it to steal users' money.
It is alleged that during the arrest of the 50 suspects, the Russian police were able to prevent the transmission of fake money transactions worth over $30 million (£20 million).
Ruslan Stoyanov, head of computer incidents investigation at Kaspersky Lab, said: "From the very start, Kaspersky Lab experts were involved in the law enforcement investigation into Lurk. We realised early on that Lurk was a group of Russian hackers that presented a serious threat to organisations and users. Lurk started attacking banks one-and-a-half years ago; before then its malicious program targeted various enterprise and consumer systems. "
"Our company's experts analysed the malicious software and identified the hacker's network of computers and servers. Armed with that knowledge the Russian Police could identify suspects and gather evidence of the crimes that had been committed. We look forward to helping to bring more cybercriminals to justice," he added.

Dona Sarkar, long-time software engineer at Microsoft, has been made head of the Windows 10 Insider Program, taking over from former head Gabe Aul.
Responsible for various "invisible fairy godmother" tools such as File Explorer, Sarkar will now lead Microsoft's beta program and it's million of members whose job it is to offer the company feedback on early builds of Windows.
As part of a Microsoft profile on Sarkar, she said: "I am very excited about understanding more about what people need from their technology. When I look at businesses, I'm very interested in getting a better feeling for what they are trying to achieve and how we can help. "
Sarkar joined Microsoft as a software engineer for the Windows team in 2005 and acted as lead developer for Windows Vista on features such as Autoplay, Bluetooth and Blu-Ray integration. More recently, she lead the developer engagement program for HoloLens, creating the #HoloHacks hackathon.
Writing in a blog post , Aul said: "I have worked with Dona for many years and think she is the perfect person to guide the Windows Insider Program forward. She has deep roots in Windows and started her Microsoft career as a software engineer during Windows Vista where she owned several device-heavy features.
"Dona is incredibly excited to take on this new role, and even when we first started talking about the possibility she was sharing great ideas and insights on where we can improve on the program going forward. She says that she has been 'waiting for this job for 11 years'. "
Reacting to the announcement on Twitter , Sarkar added: I can tell you with 100% honesty that I never imagined this could happen to me. I'm the luckiest human alive. "
Image courtesy of Microsoft.

Windows 10 at-a-glance
Windows 10 launched globally on 29 July 2015, with Windows 7, 8, and 8.1 users, as well as Windows Insiders, all starting to receive their free upgrade to the new OS. Here's our round-up of everything you need to know about Windows 10.
Jump to:
02/06/2016: Microsoft has announced its latest Windows 10 Mobile Insider Preview build, and includes it new cross-device notification features, Cortana improvements and additional performance fixes.
Microsoft had previously announced that better notification integration would be on the way for Windows 10 devices, and mobile build 14356 now allows users to get mobile notifications direct to their Windows 10 PC.
Virtual assistant, Cortana, will now surface users' phone notifications and critical alerts, from messaging services, SMS or social media, along with missed calls from any Windows 10 phone or Android device to your PC.
Microsoft notes that some functions may not yet be available. Android users will also require Cortana version 1.7.1 installed.
As well as messages, users can now forward photos from their phone directly to their PC wirelessly. Users simply have to ask Cortana to "send this photo to my PC". This feature is currently exclusive to Windows Phone.
The listening animation for Cortana has also been changing to give it more visual appeal.
Also in mobile build 14356, there are also a score of performance fixes. These include fixes for battery level display icon, high battery use by the Microsoft Health app, and the Glance screen not updating accurately, among others.
See more on Windows 10 Mobile Preview build on the Windows blog .
Alongside this news, Microsoft also announced a change in leadership to its Windows Insider programme. The programme initial leader, Gabe Aul, now corporate vice president of Microsoft's engineering systems team, has passed on leadership duties to Microsoft software engineer Dona Sarker.
Earlier this week, Microsoft also rolled out the same preview build for the desktop version of Windows 10. You can see more about that build here.
31/05/2016: A Microsoft employee has revealed the latest Windows 10 Mobile Insider Preview build could be launching today. Peter Skillman tweeted out a blog post announcing the release of the latest desktop version of Windows 10 Insider Preview (build 14352), with the added comment:  "Mostly bug fixes/polish things from us. Phone 14352 postponed until Tuesday. "
The blog post lists the changes in the latest version of Windows 10, which include new commands for Cortana that allow the personal assistant to play your music and set timers. The new commands also allow you to query how much time is left on a timer set through Cortana and cancel it using natural language.
Other updates relate to Windows Ink, such as updated sticky notes and a compass added to the ruler, while the feedback hub will soon show Microsoft responses. Smaller updates include a new folder icon and an update to Windows Enterprise edition, making it much simpler to update machines.
Windows phone 10 build 14352 was originally supposed to be launching on 26 May alongside the desktop build, but it was apparently delayed while Microsoft ironed out a few final bugs.
25/05/2016:  Microsoft has performed a U-turn on its controversial Windows 10 upgrade notifications that were tricking people into downloading the operating system.
The tech giant has now decided to change its policy following customer feedback, with one critic describing the ploy to garner more Windows 10 users as a "nasty trick".
Redmond had revamped its Windows 10 upgrade notifications so that, when users clicked on the 'x' in the corner of the pop-up to dismiss it, it also sent a message to the company that the user had requested a software download, and would schedule one in.
PC World called out Microsoft for employing the tactic, saying it was a cynical attempt to add to the 300 million devices now running Windows 10.
A Microsoft spokesperson told the BBC : "We've added another notification that confirms the time of the scheduled upgrade and provides the customer [with] an additional opportunity for cancelling or rescheduling the upgrade. 
"If the customer wishes to continue with their upgrade at the designated time, they can click 'OK' or close the notifications with no further action needed. "
24/05/2016:  Microsoft is tricking people into upgrading to Windows 10 with its pop-up notifications, it is claimed. 
For months, Redmond has been pushing users into downloading its new operating system via a barrage of notifications, which users could dismiss by clicking the 'x' in the corner of the box.
It has seen success with this strategy, recently boasting that Windows 10 is running on 300 million devices.
However, Microsoft now wants to employ dirtier tactics to increase its user base even further, according to PC World .
When people click 'x' to dismiss the new Windows 10 upgrade notifications, it actually sends a message to Microsoft that they want to install the operating system – and the users are not even notified about it.
23/05/2016: Windows 10 users will be able to switch between Internet Explorer 11 and Edge and back without interruption with the platform's Anniversary update, Microsoft has revealed.
Microsoft explained the feature has been introduced to appease business users - the only group of people it expects would use the older browser.
"We recognise that some enterprise customers have line-of-business applications built specifically for older web technologies, which require Internet Explorer 11," the company said.
The changes will replace Enterprise Mode in Windows 10, which allowed IT staff to limit IE 11's usage to certain applications that only worked on the browser.
At the moment, anyone switching from Edge to IE 11 when opening a page not supported in the newer web browser is presented with a message explaining Edge will switch to the legacy browser before loading up. The change means IE 11 will now open without pausing or displaying a message, making the transition smoother.
Microsoft also revealed its plans to launch a new group policy for IE 11, which will block users from accessing web pages via IE 11, unless they appear on the whitelist.
19/05/2016: Android users will now be able to see notifications from their phones and tablets on a Windows 10 desktop.
The latest version the Cortana for Android app brings the app notification synchronisation feature that users have been asking for a long time.
The feature was noticed by a Reddit user and could be part of the Windows 10 Anniversary update due this summer.
According to the Reddit thread , version 1.7.0.1021-enus-release of Cortana for Android adds Android notifications on Windows. 
With Cortana for Android, users can see calls they have missed and will be able to respond to messages without having to change devices.
17/05/2016: Web notifications for the Microsoft Edge browser are to be included as part of the Windows 10 Anniversary Update.
A preview has been rolled out to the newest Insider Build of Windows 10, and Microsoft has detailed the feature on its developer blog.
Web notifications alert users to updates and activity from contacts and websites they use. These can take the form of message previews, news alerts and download completion alerts.
To keep the notifications consistent with other Windows 10 desktop furniture, the Edge notifications will utilise the Notification Platform. When a user clicks or taps a notification, they will be then be redirected to the source of the notification within the Edge browser.
Browsers such as Google Chrome and Safari already include this feature. Much like those, users will have to give websites permission to send them notifications before they are displayed in the Action Center.
These features are due to be included in Windows 10's Anniversary Update, due this summer.
Further tweaks will be made to the system later. At present, notifications are displayed in the Action Center under the sole 'Microsoft Edge' category. In future the company intends to arrange them based on their originating website domains to offer better context for each notification. Microsoft is also looking into offline notifications.
More info about Windows Insider Preview, build 14.14342, and the web notifications  for Edge can be found here .
12/05/2016:  Microsoft is killing off Windows 10's ability to share Wi-Fi passwords.
Its Anniversary Update will do away with Wi-Fi Sense this summer after Redmond pulled the feature from Insider previews, claiming not enough people use it.
Gabe Aul, corporate VP of the engineering systems team at Microsoft, wrote in a blog post that it was a simple cost vs demand decision.
"We have removed the Wi-Fi Sense feature that allows you to share Wi-Fi networks with your contacts and to be automatically connected to networks shared by your contacts," he said. 
"The cost of updating the code to keep this feature working combined with low usage and low demand made this not worth further investment. Wi-Fi Sense, if enabled, will continue to get you connected to open Wi-Fi hotspots that it knows about through crowdsourcing."  
06/05/2016: Microsoft has revealed 300 million devices are now running Windows 10, less than a year after the operating system's official launch in July 2015.
Yusuf Mehdi corporate vice president of Microsoft's Windows and Devices Group highlighted some of the platform's key milestones in a blog post , including six billion queries made through Cortana and more than 144 million people using the Photos app since launch, and 63 billion minutes spent on Microsoft Edge in March alone.
"We're pleased to see Windows 10 become one of the largest online services in less than a year," Mehdi wrote.
"Core to delivering our more personal computing vision, Windows 10 offers experiences that are familiar, safer and more secure, and more personal and productive – enabling innovative new experiences. "
He said although the free upgrade offer will end on 29 July 2016, anyone who still wants to get their hands on the upgrade can do so by paying $119 for the Home edition or $199 for the Pro edition.
29/04/2016:  In a blog post Microsoft has announced that Cortana will be rid of the option to use Google Chrome and Google search engine capabilities to complete its tasks.
The only search engine that will be used by Cortana will be Bing and the only browser that will be used is Edge, both of which are Microsoft products, which are integrated into Windows 10.
"Cortana was designed to work with Microsoft Edge and is powered by Bing," Microsoft's blog states.
Microsoft has claimed that this change of policy is to improve the experience for its users. As other search engines and browsers are not optimised to use Cortana properly.
"This includes scenarios like searching 'get tickets to Rihanna show' in the Cortana box, where Microsoft Edge opens to Bing, and Cortana finds the best tickets for your preferences and offers to purchase them on your behalf."
Although it is still possible to change the settings of the default search engine and browser on Windows 10, Microsoft claims this update will create a better overall experience for the user. 
"Our promise to you is that Windows 10 will provide you with great search results and a personalised, reliable search experience through Cortana and Microsoft Edge."
28/04/2016:  A weather report on a TV station in Des Moines, Iowa was interrupted by a pop-up box urging an upgrade to Windows 10.
Meteorologist Metinka Slater from CBS affiliate KCCI 8 News was live on air when the notification appeared.
The weather forecaster handled the situation calmly. "Ah, Microsoft recommends upgrading to Windows 10. What should I do," joked Slater. "Don't you love when that pops up?" 
You can see the video blooper here .
26/04/2016:  Microsoft is experimenting with an app Handoff feature, teased at last month's developers conference, which will allow Windows 10 apps to connect to another device via Bluetooth and the cloud.
The company is currently testing apps, reports The Verge , based on its Xbox SmartGlass technology. It's thought that Cortana could also be used for specific apps, and Microsoft may not limit it to Windows 10 apps. iOS and Android apps may also be able to share data with Windows PCs.
Some Windows 10 testers on Reddit have reported settings for handoff in the latest builds of the Anniversary Update, indicating that more users will soon have access to the feature.
22/04/2016: The ability to send text messages from your Windows 10 devices is the top line feature of Microsoft's latest OS mobile build.
Windows 10 Mobile Insider Preview Build 14327 has begun rolling out to Windows Insiders, and contains the 'Message everywhere' feature, which allows users to send and receive text messages to their Windows 10 PCs and handsets.
Microsoft also noted that it has removed Skype integration in its Messaging app, so it can "streamline your experience, replacing the integration with the Skype UWP Preview app for mobile in an upcoming build".
More languages, including Spanish (Mexico), Portuguese (Brazil) and French (Canada), have been added to virtual assistant Cortana, specifically in this Windows 10 Mobile version.
Other additions in this preview build include fixes for launching isses with Facebook Messenger and apps like WeChat, Bluetooth tethering problems, and an issue where some users' phones refused to turn on, becoming unresponsive.
You read more about the Windows 10 Mobile's latest build on the Windows blog .
20/04/2016: New Mail and Calendar features roll out to Insiders
Windows 10 Insiders should now have a new set of Mail and Calendar features this week.
The preview update will allow Insiders to do things like open emails in new windows, and view .eml attachments and save messages in the .eml format.
Microsoft said the upgrade will roll out to all users in the next few weeks.
14/04/2016:  Microsoft has revealed a collection of new educational features coming to Windows 10 in its Anniversary Update at its annual Build conference.
For IT administrators and teachers, these include faster and simpler set-up for Windows 10 Education, the ability to schedule updates for specific times when computers will not be in use, secure assessment tools and an "education ready" Windows Store.
Students, on the other hand, will experience faster login times, a more tailored Cortana experience and Windows Ink, which allows students to draw on their devices or digital whiteboards, and create sticky notes.
Explaining the integration of Ink, in particular, Microsoft said in a blog post : "Windows Ink enables students to ... merge their analog thoughts with their digital device. "
"Many studies indicate students learn better by writing - for example, diagramming before solving a science problem can lead to 36 per cent higher scores. With Windows Ink, students can do mathematical equations, compose music, and keep their notes organised - all in Windows," the company said.
Additionally, the company will be launching an early access program for Minecraft : Education Edition in June. More information on the programme can be found here.
14/04/2016: Microsoft has launched a virtual version of Windows to show off the operating system's features to users in an interactive environment.
This virtual version of the OS, which Microsoft is calling a Windows 10 'emulator', exists as a new web portal containing information about its features, apps, and video presentations.
There are 11 topics on the site, which include an introduction to Microsoft's virtual assistant Cortana , how to personalise your Windows 10 desktop and how the new OS can help keep you organised.
The site also offers details about the Windows 10 experience on tablets and mobiles.
Microsoft is currently directing visitors to the demo via the main Windows homepage .
12/04/16: Microsoft plans to add a whole bunch of new features to Windows 10 that will enhance its usability in the workplace.
Microsoft Passport - Will allow users to unlock their computers via Android phone, Windows Phone or Windows Band. This will be available to use in place of Windows Hello's facial and fingerprint scanning qualities.
Continuum - Creates a feature that will give the Windows Phone the ability to act as a substitute computer. Keyboards, monitors, and projectors will be able to be used with the phone.
Windows Defender Advanced Threat Protection- Is an update that will be used as an upgrade to Microsoft's currently available security system.
PC to PC casting - Which will create the ability to share from one Windows 10 device to another seamlessly, which is aimed at being used for meetings.
Additionally a new website titled "Windows Roadmap" has been created by Microsoft to display beta versions of several of Microsoft's new Windows 10 features.
In upcoming versions of Windows 10, such as the Anniversary edition which is to be released this summer, Windows Hello and Windows Ink will be free features that will be packaged along with the operating system.
Windows Hello - Will enable users to use facial recognition or fingerprint recognition as a replacement for passwords.
Windows Ink - Will allow users to write notes on touch-screen devices with the use of a special electronic pen, Windows 10 will be able to recognize and react to certain elements of the writing.
It is also rumored that Microsoft is adding more features to Cortana with the goal of making her more interactive.
11/04/2016: Windows 9, Microsoft's operating system that never was, has cropped up in a recently published documentation.
Microsoft has never explained why it chosen to skip from Windows 8.1 straight to Windows 10 , but a  new patent filing , first spotted by Twitter user @h0x0d , suggests a reason behind the move.
Windows 9 – once known as 'Threshold', according to the filing – was originally set to be the version that launched last year, while this year's coming Redstone update – due to be rolled out in July – was pipped to be Windows 10.
An excerpt from the patent, mentioning Windows 9, reads: "Some discussion herein is derived from some Windows 9 'Threshold' documentation. Windows 9 is software implemented by Microsoft Corporation, and along 'Threshold' refers generally in marketing or other materials (from third parties as well as Microsoft) to a version of the Microsoft Windows software (marks of Microsoft Corporation)."
There are still no clues to why Microsoft chose to drop its plans for Windows 9 – or, at the very least, marketing last year's version of Windows as such.
05/04/2016:  Microsoft's forthcoming Anniversary Update for Windows 10 will introduce a so-called 'dark theme' for the operating system.
This will paint everything in a darker colour scheme, apart from any apps or features your personalised settings have assigned other colours too, reports Thurrott.com .
It is not yet clear when this feature will reach Windows 10 Insiders, but the publication said it will apply system-wide when it is introduced.
04/04/2016:  Microsoft has unveiled some proposed changes to the Start menu in Windows 10 that would bring the All Apps list to more prominence. It also turns items such as Power and Settings into burger menus to make better use of space. 
The changes were revealed by Jen Gentleman, Microsoft software engineer on her Twitter page .
Microsoft is welcoming comments on the redesign in its Feedback hub. It is not known if and when the changes will see the light of day in a future build of the OS.
31/03/2016:  Microsoft will bring biometric security to apps and the Edge browser in its Windows 10 Anniversary Update this summer.
Terry Myerson, VP of the Windows and Devices Group, outlined four new features the update will introduce when it arrives, which is expected to be in July.
The first feature is an expansion of Microsoft's biometric security tool, Windows Hello, to Windows apps and Edge, replacing passwords.
Windows Ink will let users write on their devices as they do on paper, according to Microsoft, and emerges as a challenger to Apple's Pencil. It is integrated into Maps, Edge, and Office, and developers can build it into their apps with just two lines of code. Writing words such as tomorrow triggers Windows 10 to create a calendar reminder.
The Anniversary Update will make Cortana available from the lock screen, and developers will get full access to the voice assistant's features within their own apps.
Lastly, Xbox One devices can become developer kits with Xbox Dev Mode, letting anyone with one of the consoles become a developer. 
30/03/2016:  Windows 10 now has 270 million users, Microsoft has confirmed at its annual Build conference in San Francisco.
Terry Myerson, VP of the Windows and Devices Group, told the audience at Build 2016 that Windows 10 represents the fastest ever adoption for any of Microsoft's operating systems.
He said: "Windows 10 has been out for eight months and is being actively used by 270 million people. Customers are spending over 75 billion hours on Windows 10", adding that Microsoft is "o n track to reach our ambitious goal of one billion Windows 10 devices in the next few years".
However, he did not reveal enterprise adoption rates specifically.
30/03/2016:  Microsoft released another update for the preview version of Windows 10's impending Redstone update over the Easter weekend.
Preview Build 14295 fixes flaws present in the Redstone previews for Windows 10 and Windows 10 Mobile, the first of which is expected to land in June this year.
Gabe Aul, corporate VP of engineering at Microsoft, outlined some of the bugs the build fixes for PC in a blog post , including a flaw preventing the Xbox app and Xbox Live apps and games from signing in.
It also fixed a bug stopping Kaspersky tools like Anti-Virus and Internet Security from working in previous builds.
On Mobile, Aul said the new build solves a problem where phone restores failed to install apps from your backup's apps list, leaving grey tiles in their places.
Windows Insiders on the Fast ring can now test out the fixes and explore the new build.
23/03/2016: Window 10 Mobile's inability to natively display some HTML emails has been corrected in a new software build that's started rolling out to selected handsets, Windows Central has reported .
Mail & Calendar build 17.6769.40522 – reportedly seen on the Lumia 950 and 950 XL, so far – fixes the issue of botched HTML emails formatting in the Outlook app.
Currently, when HTML emails are viewed on the handsets, images protrude from the screen and text disappears beyond its edges. This means users must pinch to shrink the email down to a smaller size and scroll sideways so its content can be viewed.
The new update renders HTML emails as they should be viewed, with the images and text adjusted to fit the headset's screen.
The update so far appears to target only the models above, but new builds will likely include this feature for other Windows 10 Mobile devices, too.
22/03/2016:  OneDrive backup on Windows 10 could be getting a host of improved features in the near future.
According to a leaked build seen by Windows expert Paul Thurrott , an upcoming version of Windows 10 could feature the ability to toggle backups of data like account settings, passwords, apps and start menu layouts on and off.
This would give users much more granular control over the data that OneDrive stores, and allow them to fine-tune their personal storage.
Alongside that, Thurrott also suggests that full device backup functionality could be on the way. Although currently not a feature Microsoft offers, Thurrott suggests that it could be part of the company's move towards platform universality.
The introduction of the ability to duplicate entire local drives would also explain OneDrive's recent removal of unlimited cloud storage for Office 365 subscribers, he says, as it would entail vast spikes in customer data consumption.
21/03/2016:  Many PCs running on Windows 7 or Windows 8.1 have begun automatically upgrading to Windows 10 without the user's consent, according to reports from individual consumers and businesses alike.
Many affected users have taken to Twitter or Reddit to voice their complaints, with one user ( bnned ) writing: "Yep, afk and saw this and saw this message box that said something like 'Your update is ready! Restarting and installing in 13 minutes.' If I made myself a meal or watched tv, I would have had Windows 10.
"Oh, and the best part is how they hid the 'Decline' button in the more info button. "
After an initial notification some days in advance, users are given another alert 60 minutes before the scheduled upgrade time and, if they do not manually reschedule or cancel, the upgrade will begin. 
A company blog post published last year stated: "Customers continue to be fully in control of their devices, and can choose to not install the Windows 10 upgrade or remove the upgrade from Windows Update (WU) by changing the WU settings. "
Back in February, Microsoft decided to switch the Windows 10 update from optional to recommended for security reasons, after which users were informed that updates would be applied automatically. They were, however, also assured that they would be asked for permission.
17/03/2016:  Windows 10 Mobile could be rolling out for selected devices today, according to reports.
Prolific leakster Evan Blass, writing for VentureBeat , claimed that 17 March has been pegged as the date for the first wave of updates for legacy Lumia devices.
Sources associated with the rollout apparently said that the initial batch of updates would be delivered on a 'pull' rather that 'push' basis.
This means that users will need to manually update their devices, rather than Microsoft pushing the updates out through notifications.
Microsoft is widely expected to update its device portfolio in stages, presumably starting with its most popular phones first.
These reports have apparently been confirmed by T-Mobile Croatia, according to NokiaMob (translated) , which has also published a list of the Lumia models that will be first in line to make the jump to Windows 10 Mobile.
This chimes closely with a list that Microsoft itself published  - the only outliers are that T-Mobile claims the Lumia 1520 flagship will receive the update while Microsoft has made no mention of this device.
Aside from this, both lists include the Lumia 435, 535, 635 (1GB RAM model), 640, 640XL, 735, 830 and 930. Microsoft also states that the Lumia 430, 532 and 540 will be included in the initial upgrade run.
15/03/2016:  Microsoft has been forced to deny that Windows 10 is installing on users' computers without permission.
Users have taken to social media to complain that the OS upgrade has been forced on them. One Reddit thread has had over 3,000 comments about the update.
In a statement, Microsoft said: "as we shared in late October on the  Windows Blog , we are committed to making it easy for our Windows 7 and Windows 8.1 customers to upgrade to Windows 10. As stated in that post, we have updated the upgrade experience to make it easier for customers to schedule a time for their upgrade to take place.
"Customers continue to be fully in control of their devices, and can choose to not install the Windows 10 upgrade or remove the upgrade from Windows Update by changing the Windows Update settings."
It added that reports that Windows 10 was being forced on users were "not accurate".
10/03/2016:  While the main release of Windows 10 Redstone may not be coming until June, Windows Insiders may be about to get a look at one of its key features - extension support for Edge .
Windows 10 build 14284 will be the first Redstone release for Insiders and will include support for Edge extension support, according to WinBeta. The website claims the release is just days or weeks away, according to its sources, and will land ahead of the company's Build conference, which starts on 30 March.
08/03/2016:  Microsoft has pushed back a planned Windows 10 upgrade that was due later this year, apparently to ensure a new swathe of devices run it out-of-the-box.
The Redstone 2 update was set for release in November, but now will not come out until spring 2017, Winbeta revealed last week.
While Windows 10 is the last operating system Microsoft says it will produce, it does bundle new features together in regular updates throughout the year.
Redstone 1 is due to land in June and succeeds the last major update, 'Threshold 2', which rolled out in November last year.
ZDNet 's Mary Jo Foley followed up this week to say that anonymous sources told her the delay is to ensure a new wave of Windows 10 devices run the latest version of the operating system.
01/03/2016: Windows 10 adoption continued to grow in February, running on 14.86 per cent of desktop PCs by the end of the month.
However, that is only 1.21 per cent higher than its usage in January, after growing by just 1.78 per cent between December and January, according to figures recorded by StatCounter .
Windows 7 remains the dominant desktop operating system, the research site revealed, with its adoption declining by less than one per cent from January to stand at 46 per cent last month.
Other declining Microsoft OSes include Windows 8.1, whose share of desktops fell to just 11.43 per cent in February, while XP, support for which expired in April 2014, dropped to 7.61 per cent of the market.
Microsoft claims Windows 10 now runs on more than 200 million devices though HP Inc CEO Dion Weisler blamed the OS  for the vendor's falling PC sales in the three months to December 2015.
26/02/2016: Windows Universal Apps will soon be coming to the Xbox One, Microsoft has revealed.
CEO Satya Nadella confirmed the news in front of an audience of developers at Madrid's dotNet conference, according to Spanish site Microsoft Insider .
While Nadella refused to specify when the new apps would be arriving, many have speculated that they will come as part of Xbox's major update, due out in the Summer.
The focus is likely to be on social and entertainment apps like Twitter and Netflix, rather than Microsoft's Office apps.
However, the announcement that the company is bringing mouse support to the console could mean that traditional productivity apps are still on the way.
22/02/2016: Online piracy could be helping raise Windows' market share, it has been reported.
Without the presence of high-quality copies of Microsoft's latest OS available for download online, the number of people using Linux would rise 50-65 per cent, a paper by Norwegian economics researcher Arne Rogde Gramstad proposes. This would mean Linux would have an average 1.5-1.65 per cent usage share, as opposed to the 1 per cent it has now.
In contrast, if piracy were to increase by one per cent in an average country, Linux would lose around 0.5 per cent of its market share, the report said.
It is currently free to upgrade a machine running Windows 7 or Windows 8.1 to Windows 10, and will be for until summer 2016. After this, UK users will need to pay a license fee of £100. 
Windows 10 Mobile also made a surprise appearance at MWC 2016  with the HP Elite X3 , which is aimed specifically at business users and can become a laptop when paired with a Mobile Extender dock. 
18/02/2016: Microsoft has rolled out its latest system update for Windows 10 Mobile devices, which includes Bluetooth connectivity improvements and tweaks to Microsoft Edge.
Besides its standard stability improvements, update 10.0.10586.107 features Bluetooth connectivity improvements for cars and other accessories, improvements to PDF rendering and navigation in the Microsoft Edge browser, and more accurate battery usage with Iris Recognition for Windows Hello.
The latest rollout also changes the update process, requiring phones to be plugged in when downloading and preparing software updates.
Microsoft has used the opportunity to issue fixes for errors identified in Outlook and BitLocker Recovery, too, as well as patching a bug causing some phones to suffer from extended download periods.
To manually check for updates on your Windows 10 Mobile, tap Settings > Update & security > Phone update > Check for updates.
15/02/2016: Hulu has launched its first universal app for Windows 10, allowing users to view the video streaming service on smartphones, tablets and PCs.
The new universal Hulu app also features built-in voice support via Cortana, giving users the ability to navigate by voice commands, such as "Hulu watch the latest episode of Empire" or "Hulu add Family Guy to queue".
Hulu was previously available on Windows 10 for PCs, 8.1 for tablets as well as for Windows Phone 8 handsets. But today's update adheres to the standards of Microsoft's Universal Windows Platform and means that the same app works across devices, adapting as necessary.
Microsoft's UWP includes the firm's games console, Xbox One, but Hulu has not included support for it in this initial release.
The Hulu streaming service is currently only available only available in the US and Japan. The company had planned to launch in the UK and Ireland in September 2009, but a lack of contracts led it to postpone the roll out. Since then, rival service Netflix has dwarfed Hulu's modest subscribers base, which is just under nine million.
IT Pro has contacted Hulu for an update on the service's UK availability.
02/02/2016: Windows 10 will now be downloaded to all Windows 7 and 8 computers where the user has specified for updates to be applied automatically. However, the user will still be asked whether they want the update to be installed before Microsoft takes charge of their machine and overwrites older versions of the operating system.
The change has occurred following Microsoft's decision to switch the update from optional to recommended, meaning it's a better bet if you want to keep your computer safeguarded against current and future security risks.
However, if you've accepted Microsoft's recommendation and aren't happy with the update, you do have 31 days to roll back to your older version of the operating system.
Terry Myerson, executive vice president of Microsoft's Windows and devices group, said: "If you are on a metered connection on Windows 7 or Windows 8.1, then you have the option of turning off automatic updates. We strongly discourage this in today's connected world because of the constant risk of internet threats."
02/01/2016:  Windows 10 now runs on more desktop PCs than Windows 8.1 and Windows XP, the latest figures show.
Microsoft's final operating system is running on 11.85 per cent of the world's desktops, according to research group NetMarketShare .
Its figure is an improvement on the 9.96 per cent it recorded in December 2015, despite PC sales plunging at the end of last year .
Both 8.1 and XP were beating Windows 10 in December, holding 10.3 per cent and 10.9 per cent of the market respectively, but fell below Windows 10 last month, with 8.1 growing by just 0.1 per cent.
XP, meanwhile, increased its hold by half a per cent to reach 11.42 per cent of the market, despite Microsoft killing support for the aged operating system in April 2014.
Microsoft claims Windows 10 is running on more than 200 million devices.
28/01/2016: Microsoft has updated its Xbox beta app for Windows 10 with new social features that bring its functionality closer to the experience offered by its games console, Xbox One.
There are six key features on the way to the app this month, which include: access to the new Avatar Store, the Xbox News tab, improvements to the Trending tab, a Suggested Friends tab, tweaks to the activity feed, and additional functions in the compact mode for the app.
The return of Avatars, which made their debut on the Xbox 360 in 2008, will be cause enough for some to celebrate. These virtual caricatures, designed by Microsoft's UK studio, Rare, offered users a way to express themselves through facial expressions, hair styles and clothing on the 360, but disappeared completely with the launch of the Xbox One in 2013.
Elsewhere, users will be able to see a shortlist of friend suggestions, in any scenario, in relation to the games they've played. The main Activity Feed will also display content from the Trending page and friend suggestions.
The Xbox Beta app launched last September as means for Microsoft to preview updates and collect feedback on new features before they are released to the general public on the full Xbox app for Windows 10.
Microsoft's tentative embrace of gaming on its latest operating system has gradually been getting more serious. In July 2015, the company released the ability to home stream between Xbox One and PC.
26/01/2016: A new Windows 10 Mobile Insider build, 10586.71, has started to roll out to those enrolled in the Fast Ring of the programme, according to reports.
Italian website  Aggiornamenti Lumia first spotted the coming update on Sunday, which was allegedly leaked to the site from Microsoft's internal servers by an unnamed source, claiming it would roll out on Tuesday.
Windows Central also said it has seen some evidence confirming the cumulative update has started to roll out, although it seems to be limited to the Lumia 950XL at this time.
Unusually, however, there is currently no word from Microsoft as to what this update contains.
25/01/2016: Microsoft is giving its personal assistant, Cortana, access to more email and calendar data to make it better at everyday scheduling.
Microsoft Research has helped Cortana improve to the point that it can remind users of meetings and commitments made based on email conversations.
It can also let them know about any meeting requests that are outside of their usual schedule, according to Microsoft's group programme manager for Cortana, Marcus Ash.
"As we look forward, we will continue to invest in areas that truly reflect the capabilities of a real-life assistant, like proactively reminding you about the things you have to do without you even asking, getting you to a meeting on time or helping to track and manage your calendar," he added.
"We're incredibly excited about the possibilities with Cortana. As we look at what a real-life personal assistant can do, we know we're just scratching the surface of how Cortana can help you be more productive."
20/01/2016: A recent report by Adaptiva has revealed that 63 per cent of enterprises are planning to move their systems to Windows 10 by the end of this year and 40 per cent of IT decision makers have already moved at least half their services to the operating system.
This rush to the latest version of Windows has caused heightened demand for the Microsoft Systems Center Configuration Manager 2016 (ConfigMgr 2016), Adaptiva explained and almost two-thirds of those asked said deployment, updating, and management of Windows 10 was their biggest reason for choosing to upgrade from ConfigMgr 2012 to ConfigMgr 2016.
With news that Windows 10 service branch updates will not be supported in the older version of ConfigMgr, 86 per cent of companies said they were motivated to upgrade their systems in advance of the switch off.
"The survey results underscore the surge in Windows 10 interest we are seeing from enterprises as well as the concerns they have about keeping pace with the frequent updates," said Jim Souders, chief operating officer at Adaptiva.
"The new Microsoft ConfigMgr and Windows 10 releases are ushering in a need for a more automated, intelligent approach to systems management that reduces the time and complexity necessary to keep software and systems secure and up to date."
18/01/2016: An amendment to Microsoft's Windows support policy removes support for older versions of Windows on the latest PC hardware.
This will prevent users from downgrading to Windows 7 or 8.1 on the latest Intel Core processors, such as Skylake. It will also cause trouble for enterprises that rely on hardware, old or new, to run previous versions of Windows for business purposes.
In an announcement about its new support policy , Microsoft argued that redesigning Windows 7 subsystems for new generations of silicon processors would "introduce churn into the Windows 7 code base".
New silicon generation chips are on the way, and Microsoft said Windows 10 will be "the only supported Windows platform" on the upcoming Intel Kaby Lake, Qualcomm 8996 and AMD Bristol Ridge silicon processors.
Microsoft has promised to continue to support Windows 7 for security, reliability and compatibility through to 14 January 2020 on previous generation silicon chips. Windows 8.1 will receive the same support until 10 January 2023.
Users upgrading to selected Skylake devices this year will be able to downgrade from Windows 10 to Windows 7 or 8.1 during a limited 18-month support period.
But Microsoft's decision to remove the compatibility of its legacy operating systems will cause concern for many of its enterprise customers.
13/01/2016:  Microsoft released its first batch of security and stability updates for Windows 10 yesterday.
Among the updates is a patch for a significant flaw in Remote Desktop Server for Windows 10 that could allow a malicious user to remotely log into password-less accounts.
This round of patches also included the final set of security updates for Internet Explorer, which Microsoft ceased development on this week .
In addition, Microsoft's Windows 10-based IoT and mobile OS have also been updated.
Meanwhile, HTC has confirmed that HTC 8X users will not receive the Windows 10 Mobile update for their devices. The update is due to roll out for other Windows Phone 8 handsets, however.
11/01/2016:  A Microsoft enthusiast has tweaked the appearance of the company's Windows 10 Mobile user interface, improving it with a number of changes he made in a proposed redesign.
The designer, Robson Jobs, started by making the tiles larger, and transparent, but the biggest change to Redmond's own design might be his interactive tiles. Users would be able to slide the tile to read more news in a news app, stop playing a song, or skip to another song.
Before and after: Microsoft's design, vs Jobs' revamped transparent tiles
He also overhauled the Action Center, getting rid of the opaque background and including widgets for media playback, before changing the multitasking view to get rid of a 4x4 display of open apps, to an iOS-like display of one app at a time, with the user dragging left or right to see what else is open.
All his proposals can be seen here .
08/01/2016:  Microsoft is currently developing a SIM that lets Windows 10 users hook into a national data network.
The card, news of which was first unveiled by TheNextWeb , would connect via an app already available in the Microsoft store to a data network, the publication reported.
While the Cellular Data app is free, users will have to pay for the network connection using their Microsoft account information, the app description reads.
But this means they would not be tied into a fixed contract with a mobile carrier, simply buying and using data as they need it.
It is not clear which markets this service will be available in, but domestic plans will be available first before international roaming is introduced.
05/01/2016:  Windows 10 is now running on more than 200 million devices, according to Microsoft.
Redmond claimed the new figure is evidence of an accelerating adoption rate, saying 40 per cent of these devices moved to its latest operating system after Black Friday, in November 2015.
Yusuf Mehdi, corporate VP of Microsoft's Windows and Devices Group, said Windows 10 boasts the fastest growth trajectory of any release of the operating system, 140 per cent faster than Windows 7 and nearly 400 per cent quicker than 8.
He added: "We are also seeing accelerating and unprecedented demand for Windows 10 among enterprise and education customers.
"As of today, more than 76 per cent of our enterprise customers are in active pilots of Windows 10, and we now have over 22 million devices running Windows 10 across enterprise and education customers." 
In terms of time, people spent 11 billion hours on Windows 10 in December, Mehdi claimed.
Breaking that down into Windows 10's specific programmes, people used the Edge browser for a cumulative 44.5 billion minutes, according to Redmond, and viewed 82 billion photos in the Photo app.
Voice assistant Cortana, meanwhile, has answered 2.5 billion questions from Windows 10 users. 
04/01/2016:  Microsoft could roll out Windows 10 Mobile as early as 12 January, it is claimed.
The rumour comes from NokiaPowerUser , later reported by Neowin , citing an anonymous source who claims Microsoft will make some announcements around Windows 10 Mobile on that date.
The story appeared on the same day as a telling tweet from Microsoft's Lumia Help Twitter account, which said: "Win 10 Mobile will become available soon. Lumia 950 & 950 XL ship with Win 10, w/ additional devices to follow shortly."
Redmond is allegedly preparing to roll out Windows 10 Mobile to older devices running 8.1, according to Neowin , which said it is not sure whether carriers must approve this upgrade or not.
Windows 10 growth is slowing, according to software statistics tracker Net Applications (reported by International Business Times ), which found that the number of devices running the operating system  grew just 1.1 per cent between November and December 2015, a decrease of 0.2 per cent on October to November's stats.
18/12/2015:  Microsoft is to produce a version of Windows 10 especially for the Chinese government. The customised version will include "government approved" anti-virus and use Baidu instead of Bing as a search engine and Chinese-selected antivirus software.
In a blog post , Microsoft said that it had set up a new joint venture to "license, deploy, manage and optimize Windows 10 for China's government agencies and certain state-owned enterprises and provide ongoing support and services for these customers. "
"The new joint venture which is subject to regulatory approval in China and is provisionally called C&M Information Technologies, will be based in Beijing and will serve government agencies, as well as state-owned enterprises in key infrastructure fields such as energy, telecommunications, and transportation. "
It now looks like Windows 10 will not be pushed to existing Windows Phone 8.1 devices in December. The date for the upgrade has now been pushed back until January. 
"This November we introduced Windows 10 to phones including brand new features such as Continuum and Universal Windows Apps with the introduction of the Lumia 950 and 950 XL. The Windows 10 Mobile upgrade will begin rolling out early next year to select existing Windows 8 and 8.1 phones," said a Microsoft spokesman in a statement to Thurrott .
Microsoft still plans to bring Windows 10 Mobile to the following devices - Lumia 430, 435, 532, 535, 540, 635 (1GB), 640, 640 XL, 735, 830, 930. At present, only Microsoft's Lumia 950 and the 950 XL sport the updated mobile OS.
14/12/2015: Rumours have begun to emerge that the release of Windows 10 Redstone - the major 2016 update to Microsoft's latest operating system - will be coming to Windows Phone 10 Insiders imminently.
The build was discovered by BuildFeed and is apparently still in internal testing. Neowin was told by a source that the build could be coming to Windows Phones soon, but, as the website points out, there are still a lot of bugs to iron out with the current release, which raises some skepticism over an imminent release.
Additionally, it would, in IT Pro 's option, be very surprising if Redstone came to Windows Phone 10 before Windows 10 proper.
11/12/2015:  Windows 10 users can now use Windows Hello with Kinect v2, allowing them to securely sign into their devices with just their face.
This is done by scanning with infrared light that can detect minute details in the individual user's face, but previously only owners of Windows 10 devices with specific IR cameras installed were able to use the feature.
Now, those with a Kinect v2 can set it up to log in to Windows 10 by simply downloading the preview version of the Kinect for Windows driver and changing a registry setting, reports Neowin. Full instructions can be found on Channel 9.
Other apps are also updating to include support for Windows Hello, with iHeartRadio finally releasing a Windows 10 Mobile version of its music app. For Lumia 950 and Lumia 950 XL users, however, support for Windows Hello authentification has also been added.
Others rumours, reported by Neowin , suggest that Microsoft wants to extend Cortana's reach across Windows 10 applications like Office 365 with its Redstone update. 
8/12/2015:  Microsoft is becoming ever more heavy-handed in its attempts to get Windows 7 and Windows 8.1 users to upgrade to Windows 10, it would appear.
Josh Mayfield is a software engineer who created the GWX Control Panel app, which prevents the Get Windows 10 applet (seen in the image at the top of this Latest News section) from appearing and also blocks the system from automatically upgrading to Windows 10. He told  Computerworld : "Over Thanksgiving weekend I started getting reports that the Windows Update 'AllowOSUpgrade' setting was getting flipped back on on a number of peoples' PCs, and it keeps re-setting itself at least once a day if they switch it back off. "
"This is new behavior, and it does leave your PC vulnerable to unwanted Windows 10 upgrade behavior," he added.
Mayfield believes all this is a precursor to a much stronger Windows 10 push from Microsoft, as the applet is getting harder and harder to block. Indeed, it's already known that at the beginning of 2016 Windows 10 will become a recommended update, meaning anyone who has their system set to automatically accept recommended updates - the safest option for most people, as these updates are normally bug fixes and security patches - could find themselves being asked to complete the installation process, rather than choosing to start it themselves.
3/12/2015: Windows 10 Mobile for Business will reach its end of life on 9 January 2018, it has been revealed. Both the enterprise mobile OS and Windows 10 Mobile for Consumer were released on 16 November this year and will, according to Microsoft, continue to receive updates automatically for two years.
Of course, end of life dates can be flexible, and "end of mainstream support" doesn't mean the end of support altogether - indeed a review note accompanying the lifecycle information states support will last for "a minimum of 24 months" and there is no extended support end date listed.
Additionally, whenever support finally ends, it almost certainly will not mark the end of Windows 10 Mobile. Rather, it's likely this is when a large update, such as Redstone.
Windows 10 Mobile has also come in for criticism from former Microsoft CEO Steve Ballmer.
According to  Bloomberg , Ballmer criticised his successor, Satya Nadella, when he told an audience member the company was trying to address the problem of a "lack of key apps" by encouraging Windows developers to create Universal apps.
Ballmer reportedly interrupted Nadella, saying "that won't work", adding the company should allow Windows Phone "to run Android apps" - a plan that was rumoured to have been in the works, but which was recently shelved.

Define collaboration in just three words
Mutual, beneficial, effort.
How important is effective communication to modern business success?
It has always been vital. For many organisations 'effective communication' means raising the level of mutual understanding.
What are the key benefits of having the right collaboration and communication strategy in place and acting upon it?
All contributors' capabilities are used as effectively as possible; everyone feels good about contributing.
What are companies currently doing well when it comes to collaboration and communication?
The organisations that are really doing well as far as collaboration and communication are concerned, are making as many options available as possible.
Conversely, what could they be doing better/more of/less of? And why?
For some companies there is insufficient integration with the communications infrastructure. There is too much focus on integrating the 'plumbing' and not enough on integrating the user/business process interaction.
Who in the organisation should be taking the lead when it comes to choosing the right tools and implementing them successfully?
It really needs a blend of people in different roles within the organisation. This includes people in the line of business as well as IT. There is also increasingly an HR element that needs to be involved in a successful implementation.
How do you ensure you're collaborating and communicating effectively? Do you have any words from the wise or anecdotes from other real-world experience you can share?
The key word is 'mutual' – everyone has to feel there is a benefit, otherwise sharing and cooperation breaks down and collaboration becomes resistance, block and apathy.
Where do you see the market and adoption of communication and collaboration tools headed? 
In the future there will be more focus on business process interaction, this means communication with a purpose.
What will successful corporate collaboration and communication look like five or 10 years from now?
Corporate collaboration and communication will be simple, it will be consistent and it will be ubiquitous.
Why should people attend the Collaboration and Communication 2016 event?
The best way to start on the road to a successful communication and collaboration project is to hear about good practices to adopt and bad practices to avoid. Hearing about others' experiences can reap many rewards.
Is there anything else you would like to add on this topic? 
If you want to hear more, I'll be speaking at the event on 7 July at 9.05am discussing the state of the market: looking forward and looking back. I will also be part of the morning panel.
Attend our exclusive event on 7 July to hear more from Rob and others about collaboration and communication.
View the full speakers line up and agenda here .
You can take advantage of the limited early bird tickets of £106.80 inc. VAT available until 3 June  thereafter tickets are £142.80 inc. VAT -visit www.collaboration2016.co.uk
We would like to thank Arkadin for sponsoring the event.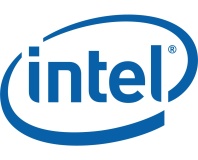 Intel has confirmed that its Kaby Lake chips, the first to use its new three-phase development process and based on an optimised Skylake microarchitecture, will launch before the end of the year. Intel has officially confirmed that Kaby Lake, its seventh-generation Core platform and the first to use its new multi-year process, architecture, and optimisation model, will be released before the end of the year.
Intel admitted its struggles with Moore's Law earlier this year when it formally killed off the tick-tock cycle, its traditional development cycle which would alternate the release of chips based around a new microarchitecture with chips featuring the same architecture but on an improved and shrunken manufacturing process node. With physics beginning to get in the way, the company shifted to a three-phase cycle: "process," in which chips would migrate to a new process node; "architecture," in which they would get a new and improved microarchitecture; and "optimisation," in which the architecture would remain largely unchanged bar for minor improvements designed to boost efficiency or performance rather than add definite new functionality - with the latter phase, potentially, covering product releases over multiple years.
The first chips to be released under this three-phase cycle will represent the seventh-generation Core family, codenamed Kaby Lake - and Intel is confident it will have them out of the door before the end of the year. ' Two new products will be coming from Intel later this year," Intel's Navin Shenoy claimed during the company's Computex keynote speech. '[i]Apollo Lake for the value and entry-level PC, 2-in-1, and tablet, and the 7th Generation Core, formally codenamed Kaby Lake, will be coming later this year. We have over 400 designs coming to market on the Seventh Gen Core, and you can expect lots of innovations from our OEM partners bringing this product to market. '
Kaby Lake is to be based on Intel's current 14nm process node, rather than its delayed 10nm node, and feature relatively minor tweaks to the Skylake architecture including native support for USB 3.1 and Thunderbolt 3 peripherals.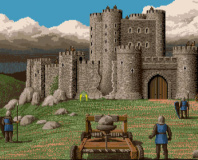 Starbreeze has acquired the name and IP of Cinemaware, creator of classic titles including Defender of the Crown, with plans to launch VR implementations in the future. Fans of classic game developer Cinemaware, known for its Amiga and Atari titles including the Defender of the Crown and It Came from the Desert franchises, may have reason to rejoice: rights to the company's intellectual property have been picked up by Starbreeze.
Cinamaware was one of the major developers of the Amiga era, releasing games which scored it not-inconsiderable space on most gamers' shelves at the time. As with many of its contemporaries, however, the company failed to keep up with the rapid pace of development and the shift to IBM compatibles and CD-ROM-based multimedia, and as the sun set on the Amiga so to did it cast its red rays over Cinemaware: by 1991 the company had closed its doors, largely thanks to budget overrun and feature-creep with ports of SDI.
While the company struggled back to its feet in 2000, it failed to recapture its glory days with the brand eventually being sold to eGames in 2005 where it went into hibernation - until now. Starbreeze has announced it has acquired the rights to the Cinemaware name and its IP, including the classic franchises for which it is known, and is looking to launch virtual reality titles for its StarVR platform based on Cinemaware's IP.
The titles included in the deal are: Defender of the Crown, Wings, The King of Chicago, Sinbad and the Throne of the Falcon, Lords of the Rising Sun, Rocket Ranger, It Came from the Desert and its sequel Antheads, SDI, and the TV Sports titles Basketball, Baseball, Boxing, Football, and Hockey.
' Defender of the Crown is one of the games that made me and many others at Starbreeze go into the gaming industry all those years ago. For many, Cinemaware set the bar for fun and immersive gaming in the Atari and Amiga era. For us, as a developer, it will be a pleasure to re-energise and bring these great brands into the new era of VR and other platforms, ' claimed Starbreeze chief executive Bo Andersson Klint of the deal. ' The classic Cinemaware games are concepts that still in this day are epic imaginations. We will make them excel in excellent VR-experiences at our location based IMAX centers. '

ANOTHER OFFICIAL look at the UK Investigatory Powers Bill has found that it is not an ideal thing.
This investigation into the bleak-sounding legal threat to your liberty comes courtesy of the Parliamentary Human Rights Committee (PHRC) which reckons that there are elements of the proposed bill that ain't great.
Perhaps unsurprisingly the concerns relate to bulk data collection, warrants and privacy.
A lot of people have problems with the IP Bill , whether it be MPs and ISPs thinking about the costs or pressure groups thinking about the people affected. The PHRC Legislative Scrutiny: Investigatory Powers Bill report (PDF) maintained that the proposed powers are too wide and could evade judicial process.
"In our view, the power to make major modifications to warrants for targeted interception, without judicial approvals, is so wide as to give rise to real concern that the requirement of judicial authorisation can be circumvented, thereby undermining that important safeguard against arbitrariness," said the report.
It's not all bad news for Theresa May's plans, and the PHRC did find some positives, but ultimately the view is that it just isn't right.
"We welcome the introduction of a bill as a significant step forward in human rights terms towards the objective of providing a clear and transparent legal basis for the investigatory powers already being exercised by the security and intelligence agencies and law enforcement authorities and, in many respects, enhanced safeguards," the report said.
"Our report focuses on areas in which the bill could be improved to enhance further the compatibility of the legal framework with human rights, and suggests some amendments to do so. "
Jacob Ginsberg, senior director at software encryption firm Echoworx, is not a fan of the bill and sees it costing people in a number of ways.
"There are very real costs, both tangible and intangible, to the UK if this bill is not implemented properly from the get go," he said.
"Having the power to sweep up someone's browsing history without a warrant is just wrong. The government is capitalising on people's fears to reopen a long settled debate: people's fundamental right to privacy.
"A review will do little to reassure the public that the government is looking out for their best interests, especially when the government's exercise of these powers will not be subject to a meaningful judicial authorisation process.
"If this bill passes, we're going to see a tidal wave of other European countries looking to impose similar legislation. Aside from the short-term economic costs, it would be very hard to overestimate the damage that a bill like this could do to our society.
"It's important that MPs and the British public seize the opportunity to question this bill before the powers the UK government seeks are granted. " µ

Women seeking to be appointed to government boards and bodies in the country were advised to register their interest through the government's AppointWomen database. An email was sent to these women to inform them that the AppointWomen service was being discontinued -- but each recipient also got the full list of the email addresses of the women who had registered, according to the publication.
"There has been an administrative error which has led to the unintentional disclosure of a number of email addresses," Troy Sloan, the department's social policy division's acting first assistant, wrote in an email to all of the women.
The Guardian had reported "thousands" of email addresses were distributed, but a spokesperson for the Department of the Prime Minister and Cabinet told CNET that the actual number was just over 800.
Turnbull in late April announced his government would be investing AU$230 million in cybersecurity.

Debuting at Computex in Taiwan, the Amaryllo Atom AR2 is a 360 degrees home security camera that cleverly uses a home's light socket to power it while also saving you the need to mount it on the wall.
It features auto-tracking and heat sensors (so you can't approach it from behind), and now comes with LED lights so the socket doesn't get wasted -- this was an issue with the older Atom model.
The Atom AR2 features a paid cloud storage service for videos, or users can store videos on a microSD card or a local network-attached storage (NAS) server. It will be available at the end of the year, and while pricing has not been disclosed, the previous Atom model sold for $300 (£210, AU$415).

Excitement for the film adaptation of Earnest Cline's dystopia sci-fi novel "Ready Player One" has been mounting ever since Steven Spielberg was announced last March.
He'll join Simon Pegg ("Shaun of the Dead", "Star Trek"), Tye Sheridan (" X-Men: Apocalypse "), Elle Fanning ("Super 8", "Maleficent") and Mark Rylance ("Bridge of Spies").
Cline's best-selling novel takes place in a dystopian 2044 and follows a teen who discovers the first clue to finding an Easter egg hidden in the massive virtual online utopia called The OASIS. That first clue, tied to the OASIS creator's obsession with the 1970s and '80s, leads him on a quest that could change (and possibly prematurely end) his life.

Companies are ill-prepared for the GDPR, with limited resources being allocated to preparing for and complying with the new legislation, it has been claimed.
The preliminary results of a survey carried out by the Centre for Information Policy Leadership (CIPL) and AvePoint show that most businesses are not yet compliant with many of the core principles of the General Data Protection Regulation, even though they are concerned about its impact.
According to the results of the survey that have been received so far, the majority of respondents (57 per cent) said discussions regarding the allocation of additional resources, be it headcount, budget or other, had begun, but no decisions had yet been made.
23 per cent, however, said no additional resources will be made available for GDPR compliance.
"I think there is a disconnect between what companies actually need to do and what they're preparing to do right now," Dana Simberkoff, chief compliance and risk officer at AvePoint, told journalists in central London this morning.
"Companies that I think are in the best position to respond to GDPR right now which ... are companies that are already heavily regulated, probably are the closest to having a programme that would be ready to go (such as financial services). But that does not represent the vast majority of even large companies," Simberkoff said.
An additional cause for concern is that many businesses are unsure as to whether elements of the legislation, such as the right to data portability, apply to them. There are also many businesses that simply do not know what data they hold or where it is all located.
Simberkoff suggested that privacy impact assessment tools could help businesses prepare for the GDPR before it is too late, such as its own APIA system, as well as other free resources available through the CIPL and the International Association of Privacy Professionals (IAPP).
The GDPR comes into force in May 2018.

Microsoft has apparently now fixed an issue with its Hotmail and Outlook spam filters that meant its users were being flooded with spam emails.
The company admitted on its support page that it had uncovered a problem, saying, "Some users may be receiving excessive spam mail," although it would not reveal exactly what went wrong.
Shortly after releasing the update on its service page, Microsoft rolled out updates to Hotmail and Outlook that fixed the filters and its own infrastructure to prevent it happening again.
"One will provide short term relief preventing spam reaching your inbox," reveals Microsoft. "The second will be a longer term fix which should stop spam reaching our infrastructure," the company explained.
The problems went on for around 17 hours according to users, which certainly left a bad taste in thier mouths. As expected, annoyed users posted messages of frustration on social media, ensuring Microsoft and their friends and followers knew of the problems.
Erica Jean wrote on Twitter: "HEY @ Outlook @ hotmail WHAT IS GOING ON WITH THE SPAM EMAILS TODAY? I've had almost 60 overnight and they're NOT GOING AWAY," while other users seemed to be in competition to announce how many spam emails they had received.
However, some users saw the lighter side of being spammed by spam.
"Look at all of these great deals I've been missing out on for years,"  Peck Ed wrote on Reddit. "Now if you chaps will excuse me, I'm off to become a... millionaire getting a great deal on my car insurance with my new Russian bride at the Casino with my free bets. "
Jonathan Lakeman joked on Twitter: "Thanks to @ hotmail the only genuine e-mail I got all day was from my desolate Nigerian Uncle (I didn't know I had). # slamdunkthejunk # spam. "

If you'd like to learn how to code, use Docker, or leverage Amazon Web Services, we've got a deal running in the HotHardware Shop that may be right for you. A DevOps Hacker Bundle that normally sells for about $200 is on sale for only $29... DevOps engineers are some of the most elite software developers in the tech industry, making the profession a great choice for a future career path. With this bundle, you'll master two tools that are essential for any DevOps engineer. Firstly, you'll study Docker, a container that lets you pack, ship, and run any application efficiently virtually anywhere. Next, you'll study Amazon Web Services (AWS) and learn how this major cloud computing platform is used in conjunction with Docker.

The Internet of Things (IoT) could impact the global economy to the tune of $6.2 trillion by 2025, according to McKinsey&Company. But what does that mean?
The simplest definition of the IoT is " a proposed development of the Internet in which everyday objects have network connectivity, allowing them to send and receive data. " This definition uses the term in a sentence, which could also serve as a disclaimer: "if one thing can prevent the Internet of things from transforming the way we live and work, it will be a breakdown in security. "
I've written negatively about some aspects of the IoT, especially the home automation pipe dreams , which I'm not convinced people actually want. It's kind of cool to control appliances and temperatures and music distribution around the house, but is it necessary? It's a glorified Clapper.
I will admit that in the 1970s, I was all-in on the BSR X10 home automation gear. But I eventually determined it was ridiculous and gave up on it. That gear was probably not as hackable as today's products. If I was a goofy kid with a penchant for hacking, I would go right after home automation systems.
Imagine coming home and seeing the sprinkler system going at full blast while the garage door opened and closed and the lights flashed as the stereo blared Surfer Bird. That is where home automation has always been headed.
However, that is not same as the Internet of Things, which isn't going to do much more than skirt the home.
There have been a couple of cool camera-equipped remote doorbells released that ring your phone and turn on the camera when someone comes by. And how about Internet-connected meat thermometers? These are IoT ideas that are actually useful.
A lot of people see the IoT as having nothing to do with these handy household uses. It will all go into industry, mostly with computerized controllers talking to arrays of other controllers and, again, doing creative things, most of which have yet to be imagined.
There are companies working on elaborate traffic signal management systems involving intense sensors and software that keeps traffic flowing. I don't know about you, but I find it nuts that I have to sit at a light when there are no other vehicles in sight. This is easily solvable.
In many instances, we can get a hint of what kinds of devices will be connected. Newer cars, for example, have micro-sensors that will tell you when a tire needs air or gas in the tank. If this was part of an IoT scheme, it could report when you had a flat tire or when your car ran out of gas to AAA.
The IoT will have an impact on the automobile industry in all sorts of ways, although I suspect it will be used to issue traffic citations, especially speeding tickets, in states that rely on income from scofflaws.
The surveillance aspect will only be brought online once the technologies are commonplace enough so as not to excite the public. But even with a little optimism, I find it hard to imagine that the IoT will have a multi-trillion dollar impact within nine years. This report does alert me to the possibility. Now I'm alerting you.

If you're a little bored when you hit the rowing machine at the gym, maybe you'd prefer to feel like you were rowing down a river in the Rockies, or even through an asteroid field in space? That's what a brand new VR experience for the HTC Vive headset is aiming to do.
I tried it for a short rowing session, starting off traversing ice caves in Antarctica before hopping out of that and trying the more exotic locale of a Saturnine asteroid belt.
Naturally in the Antarctic I was in a fairly normal-looking kayak, while around Saturn I was in a high-tech space canoe, complete with gloved hands -- if I looked up I could even see the top of my space suit's helmet. Both times I could always see my rowing stats, like distance and time.
It's not perfect of course, with the main issue being that VR headsets are already sweaty enough without you wanting to exercise in them. But I've always thought that one of the great promises of VR on the individual level was to make mundane tasks feel exciting again. Holodia is a fun first step towards that.
See all of CNET's coverage from Computex 2016 here .

Specifications 
Processor Dual core 2.5GHz Intel Core i7-6500U
RAM 16GB
Dimensions 383x258x20mm
Weight 2.2kg
Screen size 15.6in
Screen resolution 1920x1080
Graphics adaptor Intel HD 520/AMD Firepro W4190M
Total storage 256GB SSD
Operating system Windows 7 Pro/Windows 10 Pro
Parts and labour warranty Three years RTB
Details ww.hp.com/uk
Part number T7W14ET#ABU

YOU MAY SOON be able to stream Xbox One titles to your Windows 10 smartphone, according to a report on Reddit.
A post on the site shows screenshots of this in action, and presents the story of a Reddit user who was looking at his Windows 10 Mobile Xbox app , whatever that is, and noticed that it has a 'Play from console' option that turns out to be slightly misleading.
There is a leap to make and it has been taken. "I got a screenshot in a message from a friend, and I clicked on the game's name on accident," posted Eric4959.
"It took me to a somewhat store-page like thing, but I noticed it said ' play from console ' instead of the usual 'play on console' link. So I tapped it, and tapped the screen again, to get the streaming bar at the top of the page.
"After about five seconds of sitting at this screen, I got this message. That's cool, wasn't expecting anything, but I might want to try connecting the app to my Xbox.
"Once that was done, I repeated the same process and got this message instead. Now streaming is enabled on my Xbox, so I'm going to go out on a limb here and assume we're getting streaming to mobile soon, but it's not enabled yet. "
Another user has pushed deeper and managed to get a kind of connection going with the game Destiny. Again a screenshot has been posted.
"You have to go to your Xbox Profile and go to Friends and Followers. If you're following a game, you can select an option to Play from console if you have purchased that game digitally," said Travyptn.
"It took me multiple tries to get screenshots (which wasn't easy). So when you click on Play from console, the screen dims to establish a connection, so when it dims you can tap anywhere to show the streaming bar at the top.
"When it shows, quickly tap the full screen icon at the very end right corner and select a streaming quality (sometimes tapping this icon doesn't change to the streaming icon, but it hides the nav bar at the bottom).
"If successful (I guess?) the screen will auto rotate to landscape and show the 'Connecting...' splash animation and will connect to the console. "
Microsoft does offer a guide to streaming Xbox One games to Windows 10, but so far has nothing official on the mobile option.
You can also stream to devices with Smartglass , a gaming app from Microsoft that you can use to control and access your console from devices including the iPhone. µ

LEX LUTHER-ALIKE Elon Musk has told the world that it doesn't exist, which is quite a bombshell for a Thursday morning as we had plans to go to Tesco later.
Musk explained in a talk at Re/code 's Code Conference that he thinks it more likely that we are just digital beings participating in some advanced race's video game or simulation.
The only tech boffin with his own tribute band argued that in a very short time we've gone from Horace Goes Skiing to hyper-real gaming experiences. When you magnify that by the cosmos and space-time and all that, the odds on us being the reality start to tumble quite quickly.
"Given that we're clearly on a trajectory to have games that are indistinguishable from reality, and those games could be played on any set-top box or on a PC or whatever, and there would probably be billions of such computers or set-top boxes, it would seem to follow that the odds that we're in base reality is one in billions," he said.
"Tell me what's wrong with that argument. Is there a flaw in that argument? "
So we're in The Matrix. Whoopedy-doo. That explains Katie Hopkins, anyway. Doesn't matter, the robots will probably kill us first.
It does make life seem a bit pointless, though, and makes you wonder why Musk is paying billions to send people to Mars in 2024, given that there's no such thing as Mars.
Musk does have a point. Throw Moore's Law into the equation and games and reality are going to become impossible to distinguish anyway.
"If you assume any rate of improvement at all, the games will become indistinguishable from reality, even if that rate of advance drops by 1,000 from what it is now. Then you just say, OK let's imagine it's 10,000 years in the future, which is nothing on the evolutionary scale," he explained.
The INQUIRER has to question this. If someone has to be the reality, why not us? After all, if this isn't real life why does it hurt when we pee?
Oh. Just us? µ

Less than a week before California's June 7 presidential primary, presumptive Republican nominee Donald Trump won't be going inside Intel.
In an emailed statement, an Intel spokeswoman said that Krzanich is not endorsing any presidential candidate and that the company "is interested in engaging both campaigns in open dialogue on issues important to the technology industry. "



Total 100 articles.
Created at 2016-06-02 18:14