Articles
Total 100 articles, created at 2016-07-05 06:03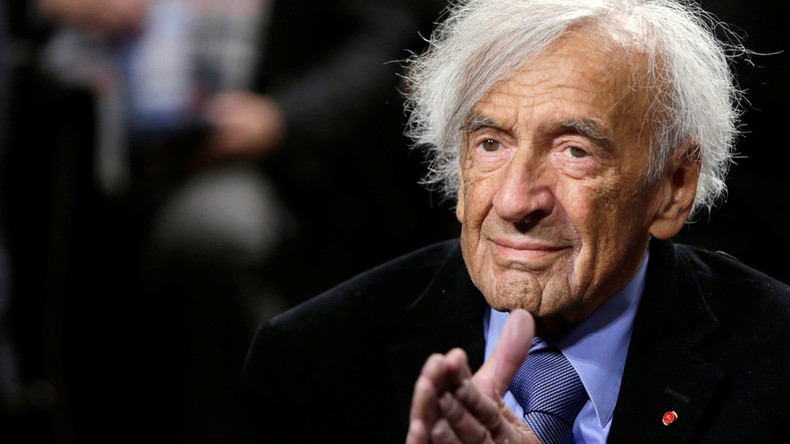 Wiesel, a Romanian-born author of more than 40 books, won the Nobel Peace Prize in 1986.
Watch  or  read his Nobel acceptance speech
"Night" sold 10 million copies after initially being turned down by a dozen publishers. Three million copies were sold after spending 80 weeks on the New York Times bestseller list when Oprah Winfrey featured it for her book club 10 years ago.
Dozens of translations of Wiesel's classic continue to be taught in schools around the world.
At the age of 15, Wiesel, his parents, and three sisters were taken from the small town of Sighet, Romania, to Auschwitz, where his younger sister and mother were immediately sent to the gas chambers.
His father was beaten to death by an SS officer after the rest of the family was forced to march to Buchenwald, just days before US soldiers arrived.
After he and two of his sisters survived, he moved to France to study literature, philosophy, and psychology before developing an interest in journalism and becoming an author.
In 1956, Wiesel was sent to New York on a journalistic assignment and was struck by a car, confining him to a wheelchair for a year and turning him into a lifetime New Yorker.
After struggling with an expired visa due to the injury, Wiesel became a US citizen in 1963 and married his wife, a fellow Holocaust survivor, in 1969. The two founded the Elie Wiesel Foundation for Humanity in 1988.
Wiesel was a humanities professor at Boston University (where he commuted to from New York for 30 years). He also taught Judaic Studies at City University of New York and served as a visiting scholar at Yale University.
During a 1985 ceremony honoring Wiesel at the White House, he asked  President Ronald Reagan to cancel his visit to a German cemetery where Nazi war dead are buried.
' 'That place, Mr. President, is not your place ,'' Wiesel said in an emotional speech. '' Your place is with the victims of the SS .''
Despite the president being " obviously moved " by Wiesel's speech, Reagan did not change his plans.
During his time as chairman for the Presidential Commission on the Holocaust, Wiesel pleaded for intervention during the persecutions in Yugoslavia after a visit in December 1992, the same time that he was awarded the Presidential Medal of Freedom by President George H. W. Bush.
In 2007, Wiesel was beaten by 22-year-old Holocaust denier Eric Hunt in San Francisco.
He was also a victim of Ponzi schemer Bernard Madoff, who wiped out his family investments and $15 million from the Elie Wiesel Foundation for Humanity.
Nearly one-third of the foundation's assets have been replaced through new contributions, according to tax documents obtained by AP .
In 2009, Wiesel revisited Buchenwald for the first time, along with Obama and German Chancellor Angela Merkel, after urging world leaders to pay a visit during their stopover on the way to D-Day commemorations in France.
" And I thought one day I would come back and talk to him and tell him of the world which had become mine. But can I tell him the world has learnt? I am not so sure ," Wiesel said  during his moving speech there.
Elie Wiesel Laid To Rest In New York City
dailycaller.com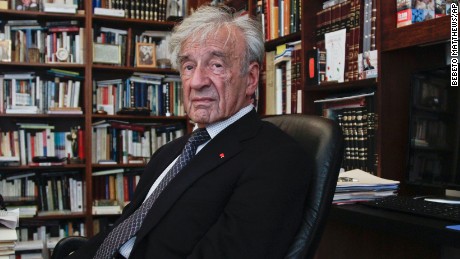 Holocaust survivor Elie Wiesel: 'We are their trace'
rss.cnn.com
Eric Tinkler wasted no time in getting down to work with the new Cape Town City on Monday' laying on two training sessions for his new charges just hours after arriving from Johannesburg.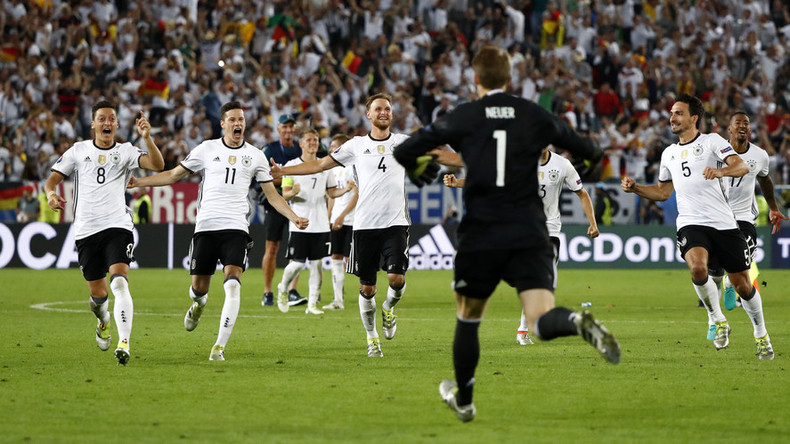 Germany in Euro 2016 semi-final after beating Italy in thrilling penalty shootout — RT Sport
rt.com
Fantastic France end Iceland's dream run with crushing win to reach semis
timeslive.co.za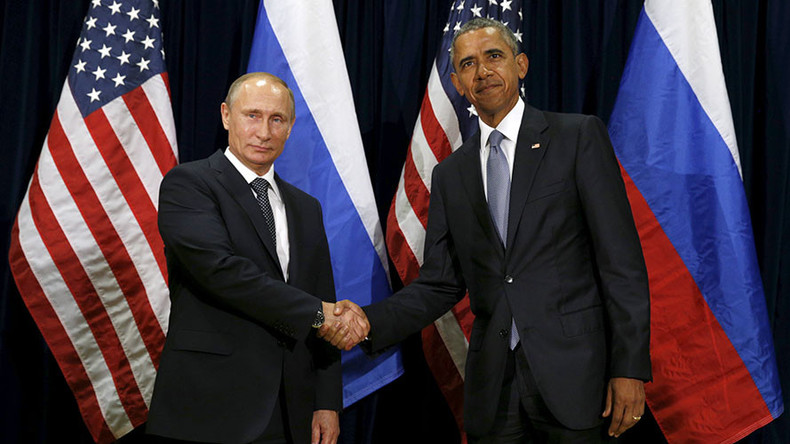 "The history of US-Russian relations proves that when we act as equal partners and respect each other's legitimate interests, we can solve the most complicated international problems for the benefit of the both nations and humanity as a whole," wrote Putin in his holiday missive.
"The President said he was sure that the positive experience of the past would help to set the dialogue between Russia and the United States back on a constructive track thus enabling both countries to counter more effectively the threats and challenges facing the international community today," continued the statement, published by the Kremlin.
Over the past eight years of Obama's administration the two leaders have clashed repeatedly over NATO's missile defense system in Europe, US policy in the Middle East, and most notably, Ukraine. Their awkward handshakes and stilted poses during international summits have been endlessly analyzed by media observers.
But the seemingly innocuous text comes in the context of a potential thaw.
Over the past year, the two countries have made a public effort to put an end to the bloody struggle in Syria, despite Moscow endorsing the leadership of President Bashar Assad, and Washington insisting that he must be replaced if the country is to transition to peace.
Following a virtual breakdown of the ceasefire agreed and monitored by the two sides in February, last Monday the White House decided to go all in. A message sent to Russian diplomats proposed closer collaboration between the two countries – both of which have significant military resources in Syria or on its borders – in eliminating Islamic radicals, such as Al-Nusra and Islamic State (IS, formerly ISIS/ISIL). As a corollary of the countries synchronizing their military strategies, the US is hoping for greater immunity for designated "moderate" rebels, which it says have been bombed by Assad and Russia.
Although Vladimir Putin previously made suggestions that the US and Russia should operate side-by-side in Syria, there has not yet been a public response to the latest proposal.
Aliide
Putin Says He Wants Stronger US-Russia Relations
dailycaller.com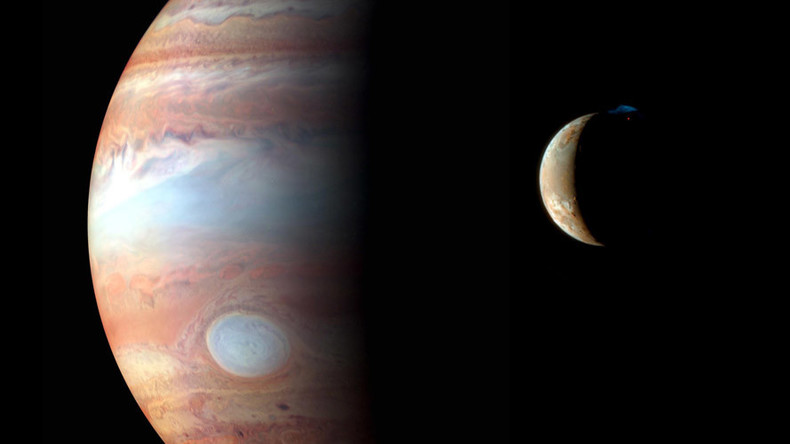 LIVE FEED:
Here, we break down everything you need to know about Juno's journey so far, what's going to happen on Monday and how this knowledge has the potential to change everything we understand about the solar system.
JUPITER IS NO JOKE:
Firstly, it's important to understand the severity of Jupiter and just how (literally) massive this challenge is.
Jupiter is, by far, the largest planet in the solar system - so big you could fit over a thousand Earths inside it. It's 300 times the mass of Earth and about two-thirds the size of all the planets in the solar system put together.
Jupiter's high quantity of liquid metallic hydrogen means it is buried under the solar system's largest magnetic field, with pressures up to 2 million times the pressure on Earth, and the most severe radiation environment of anybody in the solar system – other than the sun.
The background radiation we're exposed to on Earth is about 0.39 of a RAD, while Juno is expected to experience about 20 million RAD over the course of its mission.
JUNO'S MISSION:
A mission of firsts, Juno is the fastest spacecraft to ever venture into the solar system, is the first space mission to operate a solar-powered spacecraft, will be the first to fly close to Jupiter and will be the first to orbit an outer-planet from pole to pole.
Launched on August 5, 2011, on a mission that cost $1.13 billion, Juno has had quite the journey so far.
It went in orbit around the sun at first, passed the orbit of Mars before a couple of main engine blasts fired the spacecraft back toward Earth where it got a gravity assist to set it on a 445 million mile course to Jupiter.
Juno will arrive at Jupiter on Monday, July 4th (for NASA), and the Jupiter Orbit Insertion burn begins at 8:18pm Pacific Daylight Time (PDT) and will last approximately 35 minutes.
When Juno has fulfilled its purpose, the spacecraft is scheduled to plunge itself into Jupiter's atmosphere in February 2018.
JUNO'S JUPITER INSERTION:
The most dangerous part of the mission will be when Juno first enters Jupiter's orbit, aka Jupiter Orbit Insertion.
Jupiter's pressure is far too high to simply drop a probe on its surface, and so NASA's plan is to thread a fine line by getting as close as possible to the planet, without getting sucked in by Jupiter's magnetic field.
Juno will fly as close as 2,600 miles from Jupiter's cloud tops, an area referred to as the "safe zone," and then circle far away before coming back to loop around the planet again, a route that will take 14 days.
Juno will repeat that same loop every two weeks for about a year and a half until it has collected data from all over the entire planet.
Each time Juno flies close to Jupiter's cloud tops it will turn on its measuring instruments to collect a range of data about the planet, including the highest-resolution images ever taken of Jupiter.
WHAT SCIENTISTS HOPE TO LEARN:
Jupiter is the first planet formed so any information learned from the Juno mission is going to shed light on the early history of the solar system in way they can't learn from other planets.
Scientists hope to gain an understanding of how the solar system was born from analyzing Jupiter's interior, and they also want to know things like how magnetic fields are generated by getting the first unobstructed view into Jupiter's core.
WHEN AND WHERE CAN I WATCH?:
NASA TV  coverage begins at 10:30pm Eastern Daylight Time.
NASA's Juno spacecraft prepares for cosmic date with Jupiter
technology.inquirer.net
Charlotte McKinney just shared a very patriotic topless video online with all of her one million Instagram followers.
On Monday for the Fourth of July, the 22-year-old swimsuit model shared a video on her Instagram account from a shoot for GQ magazine. In the video she is surrounded by American flags and wearing nothing on top, with barely her hands covering her.  (RELATED: Charlotte McKinney Sent The Internet Into A Tailspin When She Posted This Bikini Photo)
The caption next to the video read, "Happy Fourth of July," along with several American flag emojis. (RELATED: Charlotte McKinney's Top, Skirt Compete For Skimpiest Clothing Choice [SLIDESHOW])
Happy 4th of July!! @gq @wattsupphoto
A video posted by charlottemckinney (@charlottemckinney) on Jul 4, 2016 at 1:11pm PDT
Fourth of July at the Charlotte Museum of History
charlotteobserver.com
For three-quarters of the match in a chilly Johannesburg' the Lions dominated the visiting Sharks with team work seeing the home side running to a 37-0 lead with 20 minutes to go in the clash.
It was in that last quarter that the Sharks saved themselves from an embarrassing defeat with a strong fight to bring some deference to the scoreline by preventing a whitewash as the final score ended 37-10 to the Lions.
The bonus point win for the Johannesburg-based side ensured they continue to sit pretty at the top of the South African conference as the competition nears the playoff stages.
The Lions picked up where they left off before the Super Rugby break at the end of May' where they went into the June break on the back of an emphatic 56-20 win over the Bulls at Loftus Versfeld in the last round of matches before the bulk of the Lions players went on international duty for the Springboks and SA 'A' side.
From the first whistle the home side took charge of the match as they put the visiting Sharks side on the back foot.
It was Bok pivot Elton Jantjies who got the first points of the match on the board through a ninth minute penalty that opened the points flood gates in the first half for Johan Ackermann's pride.
The Lions could smell the blood of the wounded Sharks' who have had a topsy-turvy campaign so far where they have blown hot and cold.
The Johannesburg pride prowled across the breadth and length of the field' mauling a nervy Sharks side and scoring four tries in the first half.
New Bok winger Ruan Combrinck continued where he left off from the international stage when he scored the first five-pointer of the match. Rohan Janse van Rensburg' Malcolm Marx and the coach's son Ruan Ackermann' playing in his first start for the Lions' contributed with tries of their own to take the half-time score to 27-0.
The start of the second half was no different to how the Lions had started the match.
The Lions' bite in the first 40 minutes had surely left the Sharks finding it hard to swim at Ellis Park.
Nerves' errors and being in awe of the Lions' attacking brand of rugby left the visiting side in a slight state of confusion as they desperately defended for the bulk of the encounter.
The nightmare continued for Sharks' Bok winger Lwazi Mvovo' who found the going tough during the test series against Ireland' also at provincial level as the Lions repeated what the Irish did by kicking into his channel with the winger struggling to take charge of the aerial bombardment that came his way.
Sharks captain and Bok prop Tendai "Beast" Mtawarira also failed to have any impact on the game' so too did pivot Garth April' from whom much is expected but failed to impress.
For the Lions' stand-in captain Jaco Kriel' fellow Boks Faf de Klerk' Julian Redelinghuys' Lionel Mapoe' Jantjies and Combrinck continued the fine form they have shown for both province and country as they led the Lions side to the impressive victory.
It was after Kriel's 58th minute try that the Sharks forged a fightback' although it was always going to be an uphill battle for the visitors.
Lwazi Mvovo got the first points for the Sharks when he scored a try in the 63rd minute. Replacement hooker Chiliboy Ralepelle followed up with a five-pointer of his own in the 69th minute.
The late 10 points spurred the Sharks on in the last quarter of the game as they attempted to prevent the Lions from securing a try bonus point with a spirited fight towards the death of the game.
Shaping up for showdown
timeslive.co.za
RIYADH, Saudi Arabia — The Muslim feast of Eid al-Fitr marking the end of the holy month of Ramadan will start on Wednesday in Gulf states and Yemen, religious authorities there announced.
The crescent moon which marks the new lunar month was not sighted on Monday night, and Tuesday would therefore be considered the 30th and final day of Ramadan, the dawn-to-dusk month of fasting.
The official news agencies of Saudi Arabia, Qatar, the United Arab Emirates, Bahrain, Kuwait, and Yemen all quoted religious authorities as saying that the annual feast will begin on Wednesday.
During Ramadan, observant Muslims do not drink, eat or have sexual relations between dawn and nightfall.
4 die as 3 suicide bombings hit Saudi; Prophet's Mosque targeted
newsinfo.inquirer.net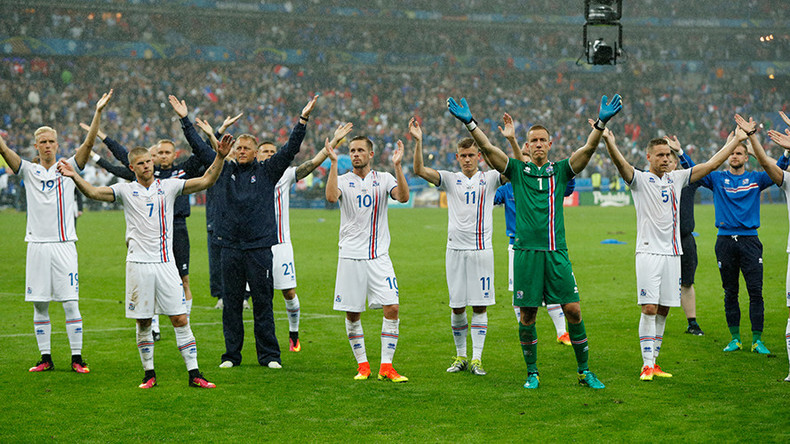 READ MORE: Iceland hearts broken as France wins 5-2 to reach Euro 2016 semi-final
In a tournament plagued with violence and disruption, it was a moral victory for Iceland who showed an example of true sportsmanship and team discipline.
Fans took to Twitter in their droves to commend the team and their supporters for their classy performance that many credited as the highlight of Euro-2016 so far.
No one was more surprised than Icelanders that their team made it so far, and no one was more overjoyed.
One last clap for the team that knocked the motherland of football England out of the tournament, despite having more volcanoes than professional football players.
The players, the fans, the president… they have really put their country on the map for the rest of the world.
It wouldn't be surprising if Iceland sees a spike in tourism this year.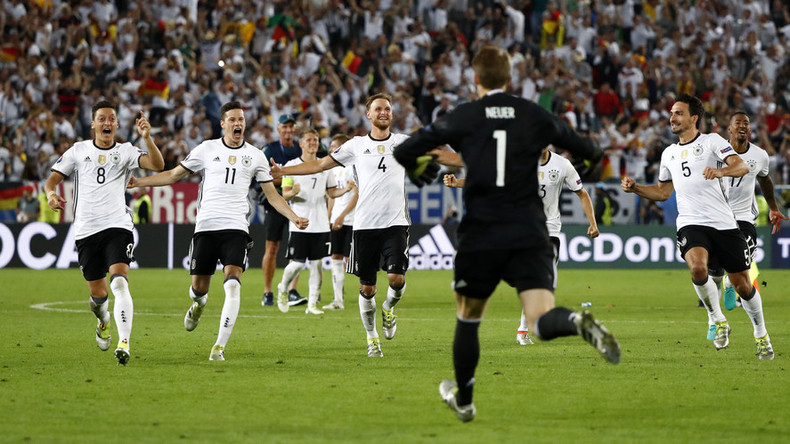 Germany in Euro 2016 semi-final after beating Italy in thrilling penalty shootout — RT Sport
rt.com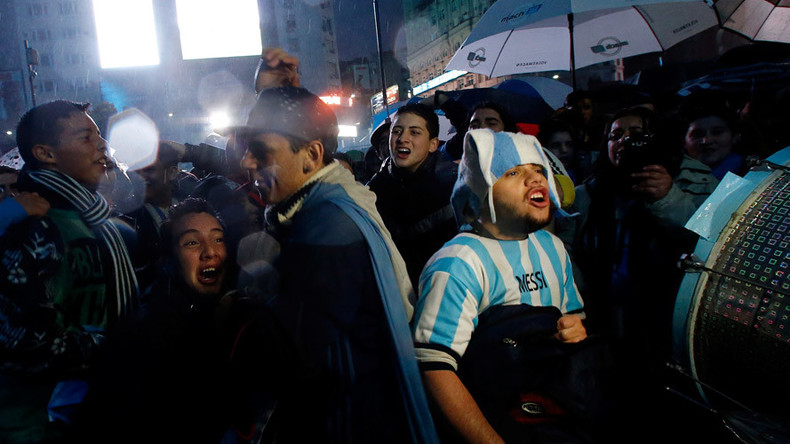 Hundreds of football fans rally to plea for Argentina star Messi's return — RT Sport
rt.com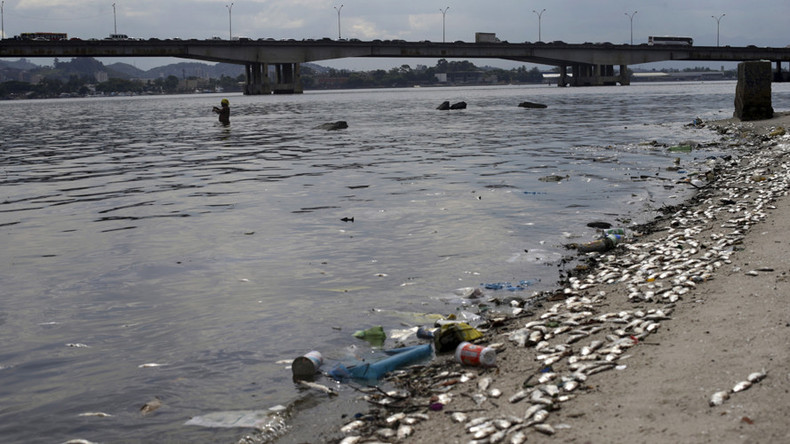 The controversy first reared its ugly head last summer, when a report revealed that raw sewage flows directly into major bodies of water near the venues where the competition will take place, and that viruses linked to human sewage were present at levels up to 1.7 million times higher than that considered alarming in the USA and Europe.
Long-standing worries over the city's water haven't gone away, as Olympic preparations have continued to reveal environmental issues and some question Rio's water is just too dirty to compete in.
Rio only treats a small percentage of its sewage and for many years activists have called on the authorities to provide better sanitation services in the country.
Officials have already admitted that they won't meet their goal of treating 80 percent of the sewage entering the bay, with the most likely figure set at around 65.
This has even led to some speculation about moving the Games' sailing venues further into the ocean, where the water might be cleaner.
There is still hope that emergency measures may be implemented to clean up water venues ahead of the Games, though that is hardly going to leave an Olympic legacy for the population that is most affected by these troubles.
At test events, between 7 and 9 percent of the sailors participating have been getting sick – double the Environmental Protection Agency's maximum illness rate for swimming, which is 3.6 percent.
READ MORE: Budget cuts and raw sewage crippling Rio 2016 preparations
The USA Olympic rowing team has already taken steps to fight the problem, fitting themselves with high-tech training unibody suits knitted with an antimicrobial finish. The suits are supposed to protect against flesh-eating diseases and other pathogens found in the water.
However, it seems even that won't be enough to fight the danger of viruses and bacteria.
Katherine Mena, who researches waterborne pathogens at the UT-Houston School of Public Health, told Wired, "They will literally be immersing themselves in very high levels of pathogens. The infection risk will be pretty high."
Some athletes are already planning to arrive early to build up their immunity, while others are going to wait until as close to the competition as possible to enter the water.
The USA rowing team will set up hand-washing stations for rowers for when they leave the water in order to help mitigate the pollution.
Their special bacteria-killing suit can't destroy certain bacteria quickly enough, however, and they are almost certain to have water splashes onto their face and into their eyes and mouth while competing.
In Rodrigo de Freitas, where the rowers will compete, athletes in test events poured bleach onto their water bottles and rinsed with antibacterial mouthwash between events.
Health concerns surrounding the Zika virus have already led to calls for the World Health Organization to push for Rio Games to be postponed or relocated.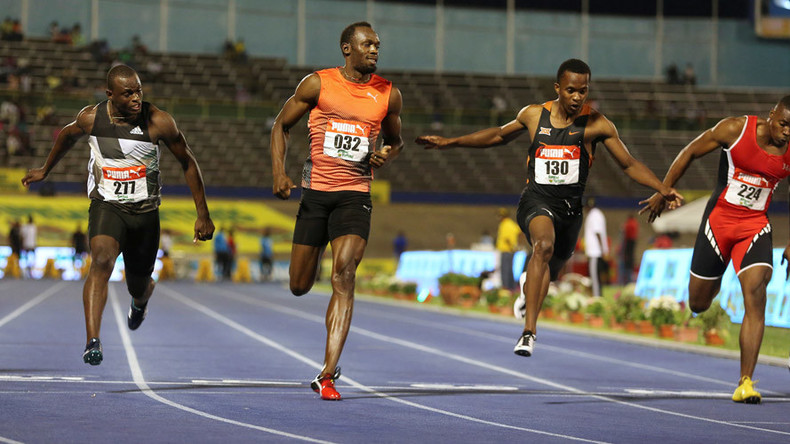 Injured Bolt to prove fitness in London ahead of Rio 2016 — RT Sport
rt.com
The Johannesburg-based side continued the upward growth curve they have been on over the past four years since Johan Ackermann took over as coach by adding further milestones in their Super Rugby journey.
For the first time in their participation in the competition' the Lions became the first side this year to secure a quarterfinal spot following their impressive 37-10 win over the Sharks at Ellis Park.
With that' the Lions also topped the combined Super Rugby log after accumulating 47 points' one more than second-placed Kiwi side' the Chiefs.
"We have at least secured that No1 spot on the log to at least get a home quarterfinal here. That is just reward'" a proud Ackermann said after the game.
"We are grateful for how the season went and where we are now. But we have to stay humble and start over on Monday again."
Another small milestone the Lions achieved' which the team was not aware of after their convincing victory over the Sharks' was that for the first time since their participation in Super Rugby they will finish the season having won 10 matches in the competition.
Their win against the Sharks was their tenth of the season after 13 matches – on par only with the Chiefs and another New Zealand side' the Crusaders.
"That is a new fact for me and I must say' it is a great feeling'" Lions stand-in captain Jaco Kriel said about the feat.
"We have a really special bunch of guys. If we think and work as a family' a brotherhood' and not do things individually' special things will happen."
Kriel beamed with pride at the team's feat of securing a playoff spot with still two weeks of action remaining before the knockout stages of the competition.
His teammates were also not aware of the fact that a bonus point victory on Saturday night will ensure that the side is at home at Ellis Park for the playoff stages of the competition.
"Most of the players in the changeroom didn't even know that we had secured a playoff spot'" Kriel said.
"We just take everything week by week. We were just grateful for the win. To get five points was a bonus' especially against the Sharks.
"It's great to have the win and also great to have secured that playoff spot."
The Sharks admitted to have had the going tough against an unrelenting Lions side.
It was always going to be an uphill battle for the visitors if they hoped to stage a comeback in the second half after being down 0-27 at the half-time break. "It was a very tough night'" said Sharks director of rugby Gary Gold.
"It was a very poor first half performance from us. But I also think credit must go to the Lions who took their opportunities.
"They fed off our mistakes. The quality team that they are' they took advantage of that and hurt us."
After the clock had struck midnight in SA on Saturday night' the Bulls' carriage turned into a pumpkin as they were embarrassed by the Jaguares in Buenos Aires.
A poor performance by Nollis Marais' charges in cold and wet weather conditions in Argentina saw the team go down 29-11 to a more organised and calm Jaquares team which was ably led by captain Agustin Creevy' who scored two tries for the Argentinians.
The victory was the third of the season for the Jaguares' with all their three of their scalps being SA teams – the others coming earlier in the season against the Cheetahs and Southern Kings.
The defeat dashed any hope that may have remained at Loftus Versfeld that the young Bulls team could reach the playoff stages of the competition.
It was also not a good weekend for one other SA team.
The Kings were beaten 18-48 by defending champs the Highlanders in Port Elizabeth.
It was smiles for the Cheetahs who narrowly beat the Western Force with a narrow 30-29 score in Bloemfontein.
The Stomers also started their overseas tour with an impressive 57-31 victory against the Rebels in Melbourne.​ - TMG Digital
These kitties are hungry for fish
timeslive.co.za
The Brazilian Health Ministry said it will provide the most of the 9 million condoms to visitors of the Summer Olympic Games, scheduled to run from August 5-21. The International Olympic Committee has said around 450,000 of the condoms will go to athletes and staff staying at Olympic village, according to Reuters.
The condoms are sustainably produced by Natex, a factory run by the state of Acre in the Amazon rainforest along Brazil's border with Bolivia. The latex used to produce the condoms is gathered from Amazon rubber trees by tappers employed through a government program to encourage sustainable practices and ward off any illegal deforestation attempts.
" Our condom factory, aside from guaranteeing a fair price for the rubber, employs hundreds ," rubber tapper Raimundo Mendes de Barros told Reuters. " It gives the world a product – the condom – that will be very present there in Rio, to fight disease and help with birth control. "
The factory's condoms are often distributed by the Brazilian Health Ministry for major events, such as the Carnival of Brazil.
Olympic organizers have said that free condom dispensing machines will be available to athletes and will include roughly 300,000 male condoms and  100,000 female condoms in addition to 175,000 sachets of lubricant.
The condom giveaways come amid much concern over the nation's issues with Zika, a mosquito-borne virus that causes severe birth defects. Australia, for instance, has said it will provide condoms with an antiviral gel to its athletes participating in the Rio games.
In February 2016, the World Health Organization (WHO) declared the Zika virus outbreak a global emergency. It now affects dozens of countries in total. The most significant outbreak, with identifiable effects on babies, has been reported in Brazil, where an estimated one million people have already been infected with Zika.
Zika-related microcephaly is a neurological birth defect that can cause a newborn's head and brain to be smaller than normal, among other developmental issues. There is as of yet no reliable vaccine against the Zika virus, although development efforts are quickly moving forwards, according to reports.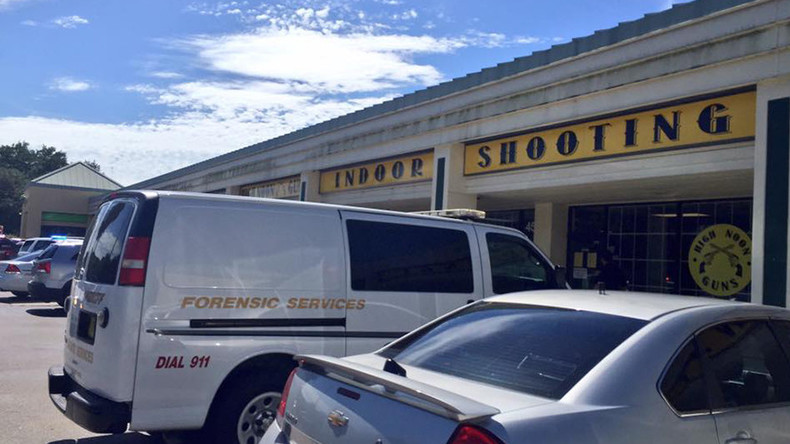 The fatal incident happened at High Noon Gun Range, in Saratosa, Florida at around 3:15pm on Sunday.
Stephen who sustained a .22 caliber gunshot to the left jugular, died in Sarasota Memorial Hospital later in the day, according to the Sarasota County Sheriff's Office.
READ MORE: Texas man ambushed & shot en-route to mosque
Currently, no charges are pending against William Brumby, his 64-year-old dad, as authorities continue their investigation. So far, "detectives determined that Brumby died as a result of an accidental gunshot by his father."
Based on witness accounts and footage obtained from the range, the Sheriff's office said that at the time of the accidental shooting the father was standing in a firing lane with a solid wall to his right.
"After firing a round, the spent shell casing struck the wall causing it to deflect and fall into the back of Mr. Brumby's shirt. Brumby then used his right hand, which was holding the handgun, in an attempt to remove the casing. While doing so, he inadvertently pointed the firearm directly behind him and accidentally fired," striking his son, Monday's statement reads.
The Sherriff's office added that Brumby's other 24-year-old son and 12-year-old daughter had also been present at the shooting range. Neither were injured.
A fundraiser  launched on GoFundMe page seeks to raise $10,000 for the family to cover Stephen's funeral expenses.
The fourth of seven children Stephen Brumby is being described as "a meteor that couldn't be contained" , who loved archery, tennis, fishing, and knife throwing.
"He had an insatiable appetite to learn and was constantly sharing his wisdom with those around him. He was passionate about his Lord and Savior Jesus Christ and dedicated his life to sharing his hope with everyone he met. "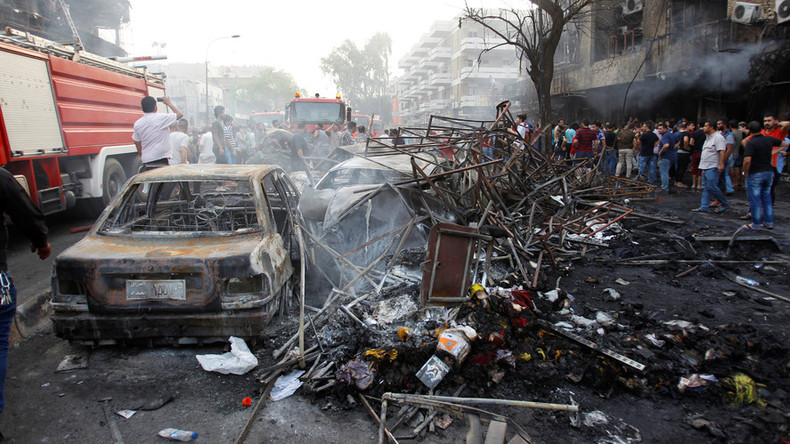 Interior Ministry spokesman Saad Maan confirmed that the first blast had come from a suicide truck bomb.
"It was like an earthquake. I wrapped up my goods and was heading home when I saw a fireball with a thunderous bombing," eyewitness Karim Sami told AP. "I was so scared to go back and started to make phone calls to my friends, but none answered. "  
Eyewitnesses said on Twitter that many shops burned down as a result of the explosions, and there are fears that the number of casualties could grow.
Karrada, an upper middle class district in the Iraqi capital, is mostly inhabited by Shia, but also has quite a large Christian minority. The area becomes very busy after sunset during the holy month of Ramadan.
Shortly after the explosion hit Karrada, eyewitnesses said that a second blast targeted the Shaab neighborhood, which is located in the northern part of the city.
AP said that at least five people were killed in that bombing and another sixteen were injured. Meanwhile, Sky News Arabia said a suspected homemade explosive device was used to hit a market.
Islamic State (IS, formerly ISIS/ISIL) has in an online statement claimed responsibility for the attack in Karrada, Baghdad.
The tactics resemble Islamic State's signature, as the terrorists frequently choose Shia-populated civilian areas in the capital as targets.
Iraqi security officials are attempting to restore order amid the state of panic that has ensued following the attacks, Altaf Ahmad, a local journalist, told RT.
"Major roads leading to the venue of the explosion [in Karrada] have been cut off. We know that the car bomb that went off in the area that is known to be crowded at this time. After sunset, after the break of fast during the holy month of Ramadan many people start to go out... We are expecting that the number could rise to 100 casualties," Ahmad said.
Meanwhile, Abayomi Azikiwe, editor at Pan-African News Wire, said the pattern of bombing in Baghdad reminded him of what happened in Istanbul.
"There is some affirmation that Islamic State claimed responsibility for the attack. This follows a pattern for the last week with the attack in Istanbul. The sectarian divisions inside the country have exacerbated and there's been a reaction on both sides," Azikiwe told RT.
He also noted that Islamic State had suffered tremendous losses over the past several months and could be committing such attacks in order to avenge their retreat.
"They moved to other geopolitical regions, in Libya, for example, in western part of the country. A lot of these attacks are done for propaganda reasons," he added. "[These attacks] definitely appear to be coordinated."
Earlier this week, at least 12 people were killed and 32 injured in another suicide attack west of Baghdad, where an attacker wearing a suicide vest targeted a Sunni mosque in Abu Ghraib. 
READ MORE: At least 12 killed in suicide attack on Abu Ghraib mosque
Islamic State was recently pushed out of Fallujah by Iraqi forces, but the terrorist group still controls Mosul, Iraq's second largest city, which is located in northern Iraq.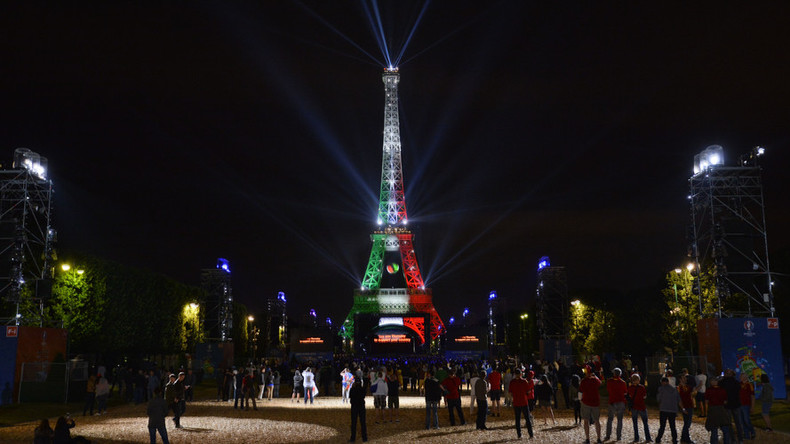 The incident occurred at the fanzone located at the foot of the Eiffel Tower, videos posted from the scene showed.
The sounds of blasts can be heard on the footage, with people screaming and running away from the football screens in an attempt to escape the site.
Several serious injuries have been reported by Le Parisien daily, while some people also suffered minor sprains and strains.
People in the crowd knocked down several safety barriers and stalls while fleeing, according to L'Equipe newspaper.
France remains on high alert since a state of emergency was declared by the French government in November in the wake of a set of deadly terror attacks on the capital that claimed lives of 130 people and injured hundreds more. In April it was extended to the end of July to cover the Euro-2016 football championship hosted by France.
In another effort to boost security, France enabled police officers to carry guns while off-duty. The decision was triggered by an assassination of a police officer and his girlfriend at their home in the Paris suburb. The attacker, who was shot dead by the police in a raid, claimed allegiance to Islamic State (IS, formerly ISIS/ISIL).
France has not been the only target for terrorist attacks. On March 22, twin suicide bombings hit Brussels Airport and Maelbeek metro station in Belgium, killing 32 people. Last week an attack on Istanbul's Ataturk Airport left at least 42 people dead and injured 239 more.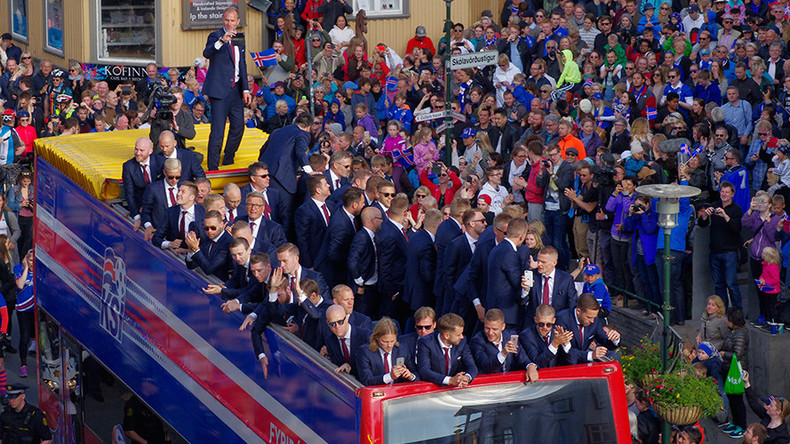 Proud fans gathered at Arnarholl, a hill in downtown Reykjavik, to welcome the boys home after becoming the smallest nation to make it to the last 16 in the championship. 
The Iceland team lead the traditional chant that seemed to include a high percentage of the country's 323,000 residents. 
The passionate Viking war chant has impressed Euro fans throughout the tournament, but their latest tribute is by far the most thrilling.
Fans gathered in the same area to watch Iceland get knocked out  by France on Sunday which, unsurprisingly, also led to 10,000 undeterred people chanting in perfect unison.
Iceland landed nothing short of a moral victory during the 2016 European Championships, taking out  England and staying classy in their defeat against France, providing some of the highlights that will stay with football fans all over Europe.
READ MORE: Iceland's final clap: Football fans praise surprise stars of Euro 2016 on Twitter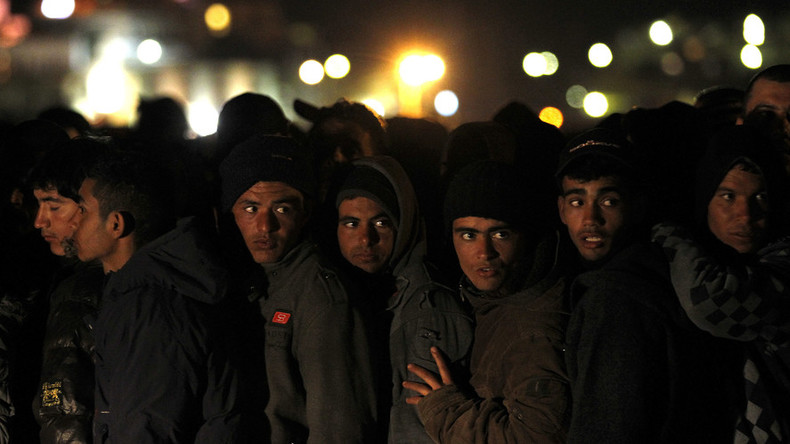 The biggest threat to Germany's security is the possibility of terror attacks similar to the shooting and bombing that took place in Istanbul last week, Hans Georg Maassen, the head of country's domestic intelligence agency, said in an interview to Frankfurter Allgemeine Zeitung on Saturday.
"We can't rule out attacks like those in Istanbul also happening in our country," Maassen said.
The German Special Services know about at least 17 Islamic State militants who entered the European Union pretending to be refugees, Maassen added.
"There is strong evidence that… 17 people have arrived under Islamic State instructions," Maassen said.
The majority of terrorists on the list were either neutralized, or are currently behind bars. In particular, two of the suspects were killed in November during the Paris attacks.
IS has recently suffered a number of military defeats in the Middle East, but it didn't affect the intentions of those who manage to find way into Europe, Massen said. Attacks in Europe are gaining special importance for IS leaders and are used as a tool to show their followers that "we are still here," he added.
In June, Maassen told Reuters that Germany was on high alert for potential attacks. The German BfV intelligence agency carried out a few drills to get prepared, with several attacks already prevented.
Three Syrian men were detained in June on suspicion of having planned multiple large-scale attacks in the German city of Dusseldorf.
Maassen added that the agency is on the lookout for possible lone wolf, radicalized attackers.
German authorities checked some 400 suspected jihadists among the refugees, but the majority of the cases turned out to be false alarms.
200,000 refugees have arrived in Germany since January, and over the last year, the number of migrants who arrived totaled more than 1 million people.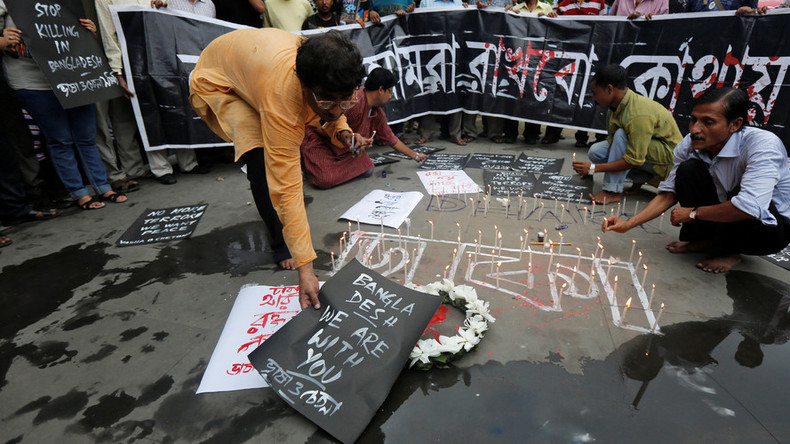 " It was an extremely heinous act. What kind of Muslims are these people? They don't have any religion, their only religion is terrorism, " Hasina said in a nationally televised speech.
Addressing the nation for the second time in one day, she called Islam " a religion of peace, " and said that terrorists " are maligning its name. "
The Bangladeshi PM said that 13 hostages were rescued from the besieged Holey Artisan Bakery in Dhaka, frequented by foreigners, while six gunmen were killed and one was captured alive in the raid conducted by Bangladeshi commandos.
" Because of the effort of the joint force, the terrorists could not flee, " Hasina said, vowing to fight Islamist insurgency in the country.
" People must resist these terrorists. My government is determined to root out terrorism and militancy from Bangladesh ," she said.
Bangladesh authorities said that 22 people were killed in the attack, among them 20 hostages, mostly foreigners, and two policemen, who were killed in a gunfire exchange.
" Most of [the hostages] were killed mercilessly with sharp weapons last night, " Army Brigadier General Naim Asraf Chowdhury said , noting that the majority of the hostages were killed before the police operation began. 
Authorities have released the nationalities of the 20 deceased hostages. Nine of them were Italian, seven were Japanese, one was Indian, two were Bangladeshi residents and one was a US citizen of Bangladeshi origin, the country's Joint Force Command said Saturday. 
All the attackers were Bangladeshi citizens, Police Inspector General Shahidul Hoque told CNN. He also said police had previously tried to arrest five of the assailants, who were known to authorities as militants.
Hasina declared two days of national mourning for the victims of the attack.
Islamic State (IS, formerly ISIS/ISIL) militant group said they were behind the attack through their media branch, Amaq, which posted photos showing the cafe from the inside during the attack on an ISIS-affiliated website.
The attack in Dhaka is the latest case of a gradual escalation of militant violence in the mostly Muslim country over the past three years. Most attacks were until now machete-style beheadings, carried out by militants singling out individual victims, mostly foreigners, social activists, LGBT community representatives and members of religious minorities. ISIS and al Qaeda claimed responsibility for many of these assaults.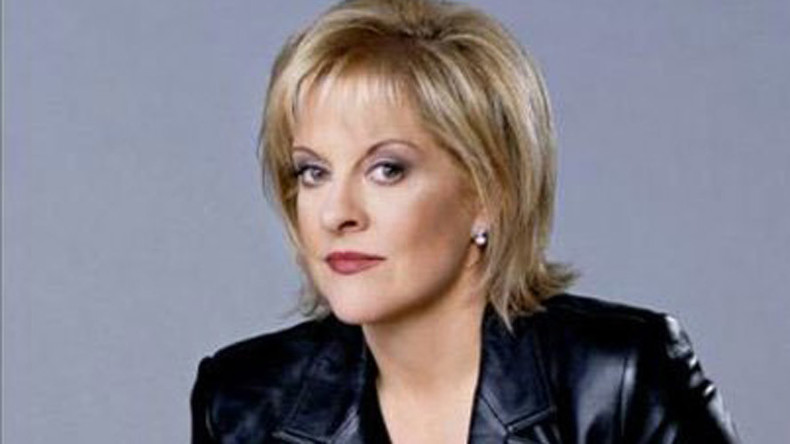 The controversial TV host has been accused of scaremongering hysteria  and aggressive interrogations during her 12-year reign at HLN, sister network of CNN.
Grace's contract will expire in October, news that is apparently music to the ears of many.
Grace, a former prosecutor and so-called "victim rights" advocate, is infamous for a number of disastrous, and often horrifying, attacks and witch hunts in the name of pushing buttons and getting ratings. Here are six of her most infamous moments.
1) Melinda Duckett
Grace cross-examined Melinda Duckett about her missing two-year old son Trenton on CNN in 2006, and even accused her of dodging questions, despite being advised not to disclose certain information.
The young mother committed suicide the next day.
Grace aired the interview, adding a box informing the viewers that she had been found dead. Duckett's family later sued CNN and reached a settlement where Grace would set up a $200,000 trust in Trenton's name.
2) Paris Hilton
During a broadcast about Paris Hilton's probation violation, Grace stopped the show to call her producer out over the provocative footage of the heiress playing in the background.
After the offending images had been removed, Grace scolded her producer on air again, claiming Hilton got away with her bad girl ways because "part of the problem is – back to you Elizabeth in the control room – people like you, and others are blinded by celebrity."
3) Elizabeth Smart
The incredible grace of kidnap victim Elizabeth Smart clashed with the "mindless callousness" of Nancy Grace, which the Columbia Journalism Review declared "might have set a new standard."
While Smart thought she was on the show to talk about a bill about a sex offenders' registry, Grace kept asking her about her abduction, including the veil her kidnapper made her wear in public, until the Utah woman shut down the "insane" lawyer from Atlanta.
4) Horrible Hashtags
One of Grace's "talents" seems to be her creative use of hashtags that may instill shock, fear and occasionally hilarity.
5) 2Chainz
During Grace's interview of rapper 2Chainz over the "evils" of marijuana and his alleged role in influencing young people to smoke it, she showed footage of a mother giving cannabis to her child and claimed legalization allow anyone to get their hands on it.
2Chainz responded with a reality check that got the internet buzzing with glee: "Umm, I'm not sure if you know but everybody has the ability to get their hands on pot right now, whether it's legal or not."
6) George Zimmerman
Surprisingly, Nancy Grace's "victim rights" advocacy extended to unarmed teenager Trayvon Martin, who railed against the man who killed him while "standing his ground," George Zimmerman.
However, her comments didn't exactly endear her to #BlackLivesMatter activists.
Reacting to comments made by Zimmerman's attorney during closing arguments that his half-Hispanic, half-Jewish vigilante client wanted to "get back to his life," Grace launched into a tirade: "Give Zimmerman back his life? He's out on bond, driving through Taco Bell every night having a churro. Who's going to give life back to Trayvon Martin?"
She also repeated the slur "c**n" that Zimmerman allegedly said on the controversial recording of the killing, even when she had an African-American guest on the program.
"I'll tell you what I think made a difference. When that 9-1-1 tape first came out — and everybody, get ready, this is graphic language — when it first came out that Zimmerman had said 'f*cking c**n' on the 9-1-1 call, to me, that was open-and-shut that that showed open ill will and hatred. Now they've revised it to say he said 'These punks, they always get away with it.' I'm wondering if that reinterpretation of what he said made a difference as to a jury finding ill will in Mr. Zimmerman's heart."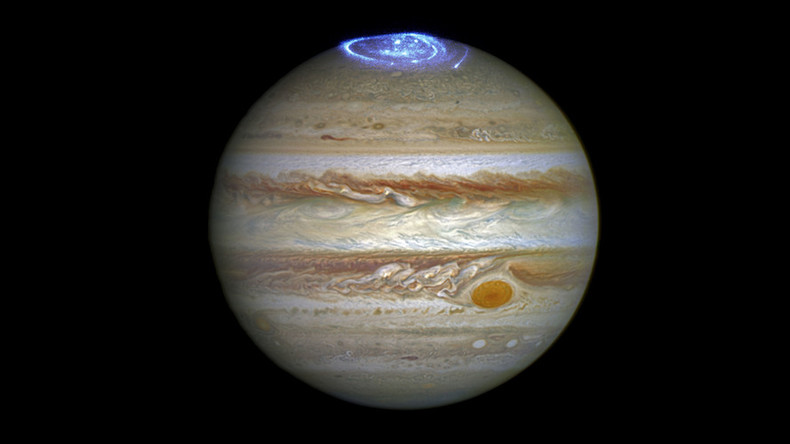 The video on NASA's Facebook page was created by joining many far-ultraviolet images of Jupiter taken at different time by Hubble.
"These auroras are very dramatic and among the most active I have ever seen. It almost seems as if Jupiter is throwing a firework party for the imminent arrival of Juno," Jonathan Nichols from the University of Leicester said in a statement.
Jupiter has already attracted scientists' attention with its nature wonders such as its colorful storms, the most famous being the Great Red Spot, but turns out it has more mysteries and beauty in store.
Created when high-energy particles emerge in the atmosphere, this aurora reminds of Earth's lightning ball or a thunder-cloud slowly rotating over Jupiter, mesmerizing and absolutely stunning.
These auroras are the most active and brightest ever detected by the Hubble Telescope, having the intensity thousand times higher than those observed on Earth.
This is explained by the fact that northern lights on Jupiter are created not only with the help of the Sun that sends solar wind to the planet, but also with Jupiter's volcanic moon, Io, that also delivers charged particles to the atmosphere.
Apart from that, Jupiter's magnetosphere is nearly 20,000 times stronger than the Earth's which also adds up to the extreme intensity of the local northern lights.
Meanwhile Juno is getting closer to the biggest planet, planning to arrive on July 4. Juno is going to measure the properties of the solar wind and will combine its observations with those made by Hubble.
The findings scientist hope to obtain are to help understand how the sun and other sources of charged particles influence auroras.
Juno launched in 2011 also aims to find out if there is a solid core lying beneath the thick atmosphere and is the first one to travel through Jupiter's dangerous radiation belts.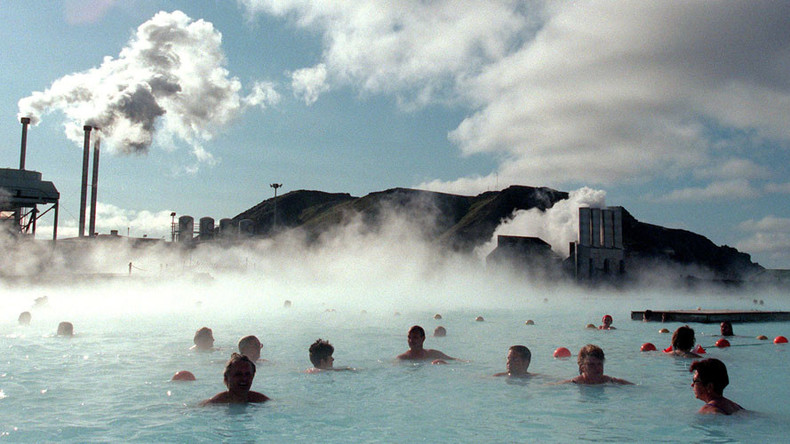 With their volcanic victory clap and Viking brand of football, Iceland has seemingly come in from the cold isolation of the North Atlantic and entered the hearts of everyone who has ever rooted for the little guy.
But in truth, Iceland as a nation has been awesome for ages, punching well above its weight long before it's football team rocked expectations at the European championships in France.
Here are just a couple of reasons to love the volcanic island, home to little more than 330,000 people and 130 active volcanoes:
Jailed 'banksters' responsible for financial meltdown
Iceland remains one of the only nations to put their money where their mouth is and place the financial "fat cats " responsible for their country's economic demise behind bars.
As in other countries, the Icelandic taxpayer has had to pay a high price for the failure of the banks. But where financial bosses got off with barely a slap on the wrist in some nations, Iceland set up a special investigative commission to probe crime within the banking sector.
READ MORE: Iceland's jailed bankers 'a model' for dealing with 'financial terrorists'
It's the least that could be done after three of the island's main banks ran up debts of around $50 billion.
To date, 29 bankers have been jailed for the 2008 crash, including the former head of "bad bank" Kaupthing, Hreidar Mar Sigurdsson, as well as Larus Welding and Gudmundur Hjaltason of the failed bank Glitnir. The ex-CEO of Landsbankinn, Sigurjon Arnason, was also convicted for market manipulation.
Football heroics and 'volcanic clap' celebrations
Iceland has exceeded all expectations by reaching the Euro 2016 quarter-finals. It's one of the most unlikely underdog stories ever written given the island's population is miniscule and 200 times less than its next opponents, France.
In fact, the country's pool to choose players from is so small that if you're an Icelandic male you have about a 2,000-to-1 shot at making the team.
Not only are Iceland three games away from Euro glory, but they have blazed a trail through the tournament that will live long in the memory. 
With approximately 8 percent of the country's population filling the stadium and providing cacophonous  Viking support, the 23-man squad are unbeaten and even knocked out eternal football "favorites" England. 
Iceland appreciates its women
For seven years in a row Iceland has topped the World Economic Forum's index which ranks countries in terms of gender equality.
The list measures the gender gap across the economic, education, health and political spectrum. While Iceland has not completely eradicated gender inequality, it's doing a pretty good job.
In 2015, the North Atlantic nation was first in the global index, as well as in areas of economic, educational and political participation.
"As of 2009, the country has fully closed its educational gender gap and ranks first in the political empowerment sub-index. In Iceland, 41 percent of parliamentarians are women, 44 percent of ministers are women and, out of the last 50 years, 20 were spent with a female head of state," the report states.
Iceland's strides towards a more female-friendly nation may come as no surprise, since the first woman president in the world was also elected there.
Icelandic music is off the charts
For such a small country, Iceland has made an indelible mark on music. Perhaps the nation's most recognizable contemporary artist is Bjork, who infamously took umbrage at the press getting all up in her grill. 
Oh, the songstress also has 14 Grammy nominations, four MTV Music Awards and two NME statues – to name but a few moments of recognition during a career spanning three decades. 
Other Icelandic artists to grace the music industry with their incredible sounds include ethereal Reykjavík rockers Sigur Ros, FM Belfast, Jonsi, Seabear and Hjaltalin.
Majestic, picturesque landscape
Home to more than 130 volcanoes, Iceland has one of the most unique, diverse and jaw-dropping landscapes on the planet. 
The 40,000-square mile island has plenty to excite nature lovers, be it the spectacular fjords to the north of the country, the aurora borealis, glaciers or icy peaks. 
Visitors can also become acquainted with the mighty volcano Eyjafjallajökull, which brought Europe to a standstill in 2010 with its explosion of ash. 
Cheap flights
And if that wasn't enough for people to throw their loving arms around Iceland, the country's low-cost airline Wow Air is now offering super cheap flights from the US to Europe.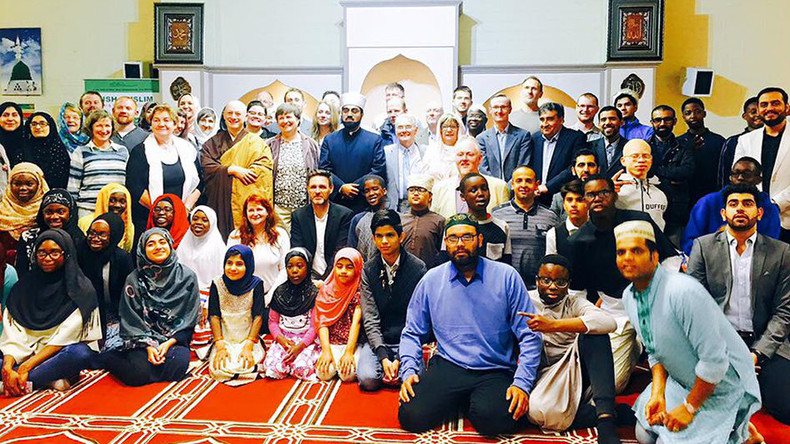 In an effort to display "true Islamic ideals," the Irish Muslim Peace & Integration Council invited a whole host of people from outside the faith to share in the spirit of the holy holiday on Saturday.
Fasting is observed from dawn to sunset during Ramadan to display self-restraint and is one of the five pillars of Islam.
During the day, participants in the holy event must refrain from eating, drinking, smoking, sex, and other pleasures until nightfall.
READ MORE: #RamadanProblems: How to fast where the sun never sets
"As more than one billion Muslims worldwide celebrate Ramadan by fasting and appreciating the blessings given to us it is equally important for the Irish Muslim community to reach out to our neighbors as an example of true Islamic ideals," said Shaykh Dr. Umar Al-Qadri,  imam and chairman of the council.
The shared Iftar dinner, the meal when the fast is ended, took place in Dublin and was also attended by Jewish holocaust survivor and guest speaker Tomi Reichental.
Dr. Al-Qadri has been an outspoken supporter of the LGBT community in Ireland, likening discrimination against gay and transgender people to that experienced by Muslims.
Following the Orlando shootings at a gay nightclub in Florida, he told the Irish Examiner that he stood with the LGBT community.
"I stand with the LGBT community and I am against the marginalization of any group," he said.
"It should not have happened. We are a minority ourselves, we understand what discrimination is."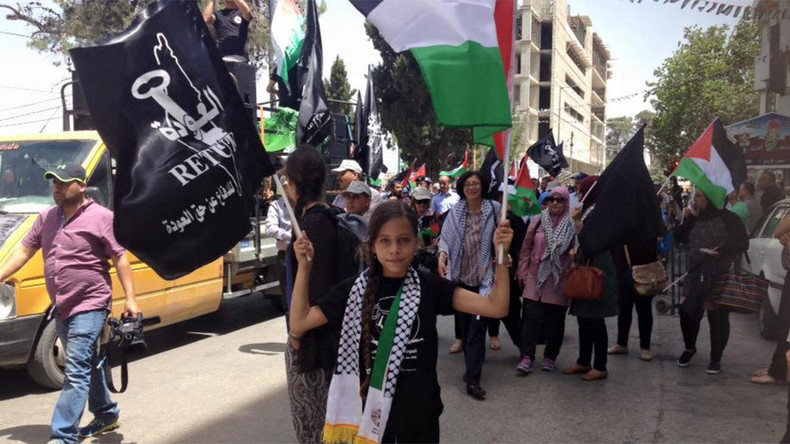 Janna Jihad, as she is known, is something of a veteran. She began her reporting career at the age of seven.
"There were not enough journalists covering things that happened, like when my friend was killed and when lots of people were injured. Others were arrested and things like that, and it was not reported by anybody," she told RT.
Janna was referring to the death of her cousin Mustafa, who was killed by a gas canister, while one of her uncles, Rushdie Tamimi, also died after being shot in the stomach by a bullet that pierced his kidney.
It is no coincidence that Janna became interested in journalism, as her Uncle Bilal is a photographer who has captured the violent methods used by Israeli soldiers in the village of Nabi Saleh where they both live.
Just when you thought this mercurial child couldn't have any more surprises up her sleeve, well she does. Not content with just reporting in her native Arabic, she also produces material in English, which she has learnt while studying at school.
"I report in English because English is the world language and I can send my message to the whole world," she mentioned.
Janna, who is in the fourth grade, takes her school work very seriously and would not contemplate missing lessons in order to film material for her blog or reports.
"After school I can go and make a report on any village or any place, but my future is my school and if I don't learn about my history, there will never be freedom, there will never be peace and children in Palestine will not be able to live like those around the world," she told RT.
We smelled a lot of gas
Reporting from demonstrations and protests can be a dangerous occupation, especially when one takes the heightened tensions between the Palestinians and Israeli security forces into account. Janna admits that her size and age makes it easy for her to avoid the soldiers, but says she's had a few brushes with trouble all the same.
She recalls a protest when Palestinians were trying to reach a spring, but were pushed back by Israeli troops.
"The army began to target us with tear gas, and I felt that we were in a cloud of tear gas. It was a very difficult time for us. We smelled a lot of gas," she said. "In the end we were able to run away, but it was very difficult." 
Like any good journalists, Janna learns from her experience and showed an RT film crew some of the essential pieces of equipment she carries with her – like remedies to help her combat the effects of tear gas.
One video in particular shows the brutal world that Janna exists in. She is standing next to a young boy just a year younger than her who is lying on the ground motionless.
"He has been hit by a rocket," Janna explains in her report.
Janna's message is one of peace – something that she hopes will eventually come to Palestine.
"Our God promised us that Palestine would be free one day. I hope that peace will be here and Palestine will be like the whole world, " she explained, recalling all the bloodshed and killings that have taken place in recent times.
Janna has had to grow up quickly, and some would say too quickly. The fourth grader admits that she would prefer to be playing with her friends and would rather not "be in a field where there is shooting or killing."
However, she has had to adjust to her surroundings. After she finished speaking to RT, the film crew followed her outside as she approached a group of heavily armed Israeli soldiers. Not even the apparent sound of gunfire could put her off as she approached them to deliver a message.
"Why do come in the night? I can't sleep at night because you are coming every night."
"We are in the market for another two or three attacking players but the deal with Mosadi has not been done yet. There are some complications'" De Sa added.
Mosadi has been a regular for AmaTuks through their four seasons in the Premier Soccer League but one of many expected to leave the club now that they have been relegated from the top-flight.
Ajax' having sold Abbubaker Mobara and Riyaad Norodien to Orlando Pirates' now have something of a war chest to strengthen their squad for the season after a disappointing finish outside of the top eight.
De Sa said there was still a fair amount of time to make some purchases before the transfer window closes at the end of August.
"I'm particularly looking for two good wingers; that's top of my shopping list'" he said.
But the Ajax coach said despite all the media hype around possible moves for the likes of captain Travis Graham and attacking midfield Bantu Mzwakali' no offer for their services had yet been received from any other clubs.
"I've read all the reports but they mean nothing as long as you don't get any offers on the table. We have had nothing'" De Sa said.
Ajax players return from their holidays on Tuesday to begin the pre-season preparations.
They have already signed striker Joaquim Lupeta' who was out of contract after a single season at Bidvest Wits.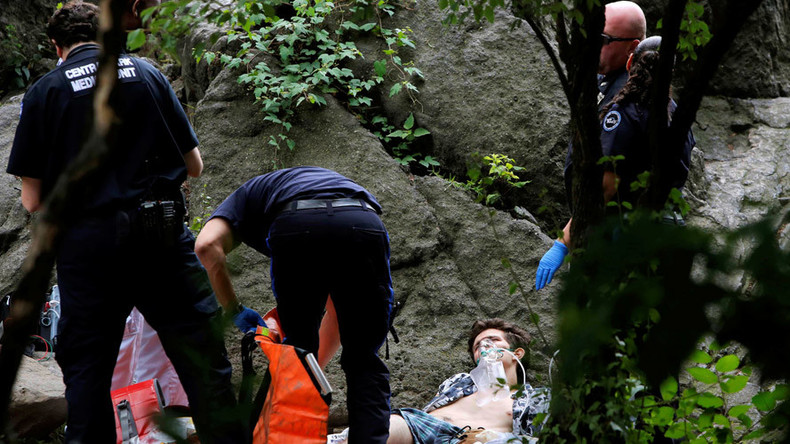 Police say there is no evidence suggesting the explosion was terror-related and have cleared the victim and his two friends of any wrongdoing. 
Emergency services were filmed at the scene along with a reported bomb squad and the NYPD counter-terrorism unit. 
The young man, identified by police as Connor Golden from Fairfax, Virginia, was climbing down from a rock structure when he stepped onto an explosive, severely injuring his left foot. 
" He stepped on a rock or some object and there was an explosion that followed ," a NYPD spokesman told Reuters.
Officials said that the explosive was likely "an experiment with fireworks or explosives," but added that it didn't look like it was meant to deliberately hurt anyone.
Investigators believe the explosive device was made by a "hobbyist" amateur or someone who is familiar with chemistry, said Mark Torre, commanding officer of the NYPD bomb squad.
Police described the incident as an "explosive experiment" that was meant to "make a large noise, maybe make a flash," Torre added.
"We've seen a lot of experimentation with homemade fireworks," he said, adding that the device was likely programmed to go off earlier, but failed to do so.
The victim's two friends said they didn't have any fireworks at the time of the accident, according to an eyewitness as quoted by  The Daily News . 
" I saw his friends standing there panicking. I saw the young man laying on the grass. His foot is all but gone ," said the eyewitness, adding he asked them if they had been using fireworks.
" They said, 'We didn't have anything. He stepped on something!'"
A call reporting a possible explosion came in at 10:53 am local time, according to FDNY, and the victim was found with a " partial amputation ," according to PIX11 News.
Golden was reportedly taken to Bellevue hospital where he is said to be in a critical but stable condition. 
Police said the device could not have been in Central Park for more than one day and are investigating the incident in an effort to determine who the device belonged to. 
Journalist Sarah Maslin Nir first reported running to the scene after hearing a " huge " explosion to find " a young man with his left leg blown off ." 
The explosion coincidentally happened near the funeral for Elie Wiesel, a Nobel Peace Prize laureate and Holocaust survivor.
READ MORE: Elie Wiesel, Nobel Peace Prize laureate and Holocaust survivor, dies at 87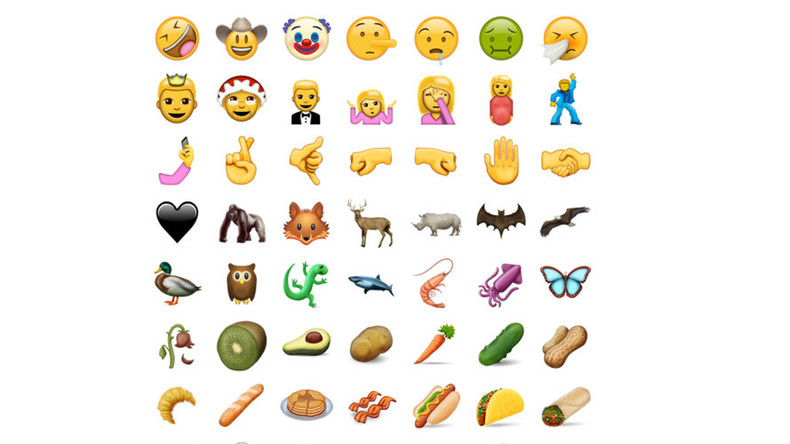 The great epoch of the emoji began in Japan back in 1999.
Among the first images created were a happy and sad face, along with a rather rudimentary light bulb created by Shigetaka Kurita, a worker with Japanese mobile company NTT docomo.
The bright idea was to counter limited text space on early Japanese cellphones while communicating basic messages. The emoji has since whipped up social, cultural and political discussion around the world.
"At first, I came up with five or six different faces such as the smiley face," Kurita explained in an interview with Ignition .
"They needed to be dotted to be digitized in the end… I was working with a sense of creating a new alphabet. It was an attempt to create texts rather than a sense of making pictures."
Today there are upwards of 1,600 official emojis and countless other derivatives - like Kim Kardashian's backside. Unamused face.
A new batch of emojis due to be released in June 2016 included: 'Rolling on the floor' laughing', 'Drooling Face', the 'Call Me Hand' and a Prince. Frustratingly, there is still no 'Tumbleweed', but the emoji pipeline has spawned a 'Selfie'.
Unicode Consortium
While Kurita laid the initial groundwork, the Unicode Consortium, based out of the San Francisco Bay area, now oversees the approval process for an emoji or digital character.
It's a non-profit corporation, made up of software producers, research institutions, companies such as Google, Facebook and, interestingly, the government of India , who one must approach to get a text or symbol entered into the global lexicon for computer devices.
The group's mantra is to "enable people around the world to use computers in any language" - which means they don't just deal in those tiny smiley faces you send to your mates on Whatsapp. The emoji does seem to be the subject which generates most interest, though.
The consortium operates a system known as the Unicode Standard, which assigns a unique number to a text character or symbol.
Thus, Unicode has created a consistent coding ledger used in modern software and computing. For example, the letter 'A' has a Unicode number of U+0041 - while the code for the Russian Ruble is U+20BD.
The coding system has since been adopted by tech giants Apple, IBM and Microsoft.
Creating an Emoji
So how do you get new designs past the emoji legislators?
Well, it's a bit of a marathon. After a lengthy application process, which could take at least two years, Unicode estimate that they accept only about 60 new proposals each year.  
People hoping to have their idea added to the Unicode list must first wade through the reams of already- proposed characters in the pipeline. Duplicate characters or similar designs won't stand a chance.
The consortium's sprawling website carries a four page form with which applicants must approach the enigmatic 'Emoji Subcommittee' - co-chaired by Google's Mark Davis and Apple's Peter Edberg. 
According to the subcommittee , factors taken into consideration before approving emojis include compatibility with different platforms, expected usage, and image distinctiveness.
For example, they say, there is no point asking for a 'Stew' emoji when one could easily use 'Pot of Food'.
Interestingly, deities apparently make for poor (and most likely divisive) emojis. Which is probably why images of Jesus Christ or Allah are absent from the Unicode world.
In 2001, the proposed encoding of Star Trek Klingon Script was rejected for a number of reasons, one of them being the lack of use in published writing.
While the individual design and subsequent use of an emoji is left up to companies such as Apple, Twitter, or Google, the consortium's effective bible of characters guides creators with basic chart images.
Social impact
Millions of the colourful glyphs are used across social media each day, as evidenced by the constantly updating Emojitracker .
Indicative of how emojis have been become a mainstay in society is the growing push for greater diversity among its images - for example, new cultures, national flags, skin tones, and foods.
Unicode explain the emoji was never really meant to be anything more than a series of simplistic, generic images, but as the list of new characters grew, so too did the feeling that many people or expressions were being left out.
In 2015, the consortium advised on color modifiers for human emojis, paving the way for Apple, one of the biggest emoji vendors, to include racially diverse characters in its iOS 8.3 update.
The drive for variety has not only centred on race, but also hair color and food. In 2015, a Spanish rice company set up an ad campaign to have a traditional Paella emoji created. The adverts became some of the most popular in the country, The Local reported.
'Shallow Pan of Food' which depicts shrimps and is described as "commonly associated with paella" was approved in the recent Unicode 9.0 update, according to Emojipedia .
Meanwhile, redheads are still fighting for their first emoji representation.
A Change.org petition set up by Ginger Parrot last year garnered nearly 18,000 signatures demanding 'glorious gingerness' become an Apple emoji.
"Redheads… they've been missed out. Again. If you say you're going to diversify, why not add a few red-haired emoji into the mix?
"Natural redhead may be rare at less than 2 percent of the world's population, but that is 138,000,000 iPhones waiting to happen," the petition estimated.
Similar petitions have also been created for tacos, the mankini and blow-up sex dolls.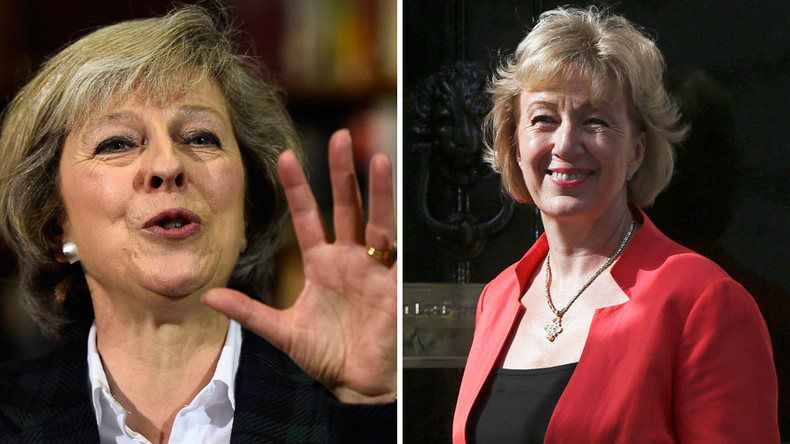 Home Secretary Theresa May says Britain needs to establish a clear negotiating position with the EU before triggering Article 50, which would formally begin the process of separation. She reiterated that she would not invoke the article this year if she were successful in her bid to become Britain's prime minister.
May made the comments on Sunday during her first TV interview since announcing her candidacy.
She told ITV that "what is important is that we do this in the right timescale and we do it to get the right deal for the UK." She said the first priority is to secure a deal that not only controls free movement, but is also the best for trading goods and services as well.
May, who was part of the "Remain" camp, disputed suggestions that the next Tory leader should be a "Leave" supporter. She argued that the country needs more than a "Brexit Prime Minister," while stating her intention to unite both sides and ensure there is "a government for all the people."
READ MORE:Will Brexit ever actually happen? There are plenty of signs it won't
Andrea Leadsom, the Energy Minister, who is also vying to succeed David Cameron as British prime minister, voiced a very different position on Sunday, saying she would like to see a quick start to the negotiation process.
"We need to get on with it, we need to seize the opportunity," she told BBC television.
"It's about giving certainty to businesses. It's about saying to the world 'we're open for business'. Let's start getting some free trade agreements started as soon as we can. We need to get on with it, we need to get a grip and make progress."
"The next person to lead this country has to be somebody who believes in the opportunity of leaving the EU," Leadsom said.
She claimed she has the right combination of real world and political experience to "make Britain the greatest country on earth."
Meanwhile, Justice Secretary and prominent Brexiteer Michael Gove, Work and Pensions secretary Stephen Crabb, and Former Defence Secretary Liam Fox have also thrown their hats into the ring. The successful candidate is expected to be announced on September 9.
READ MORE:May launches Tory leadership challenge, as Gove & Leadsom make surprise bids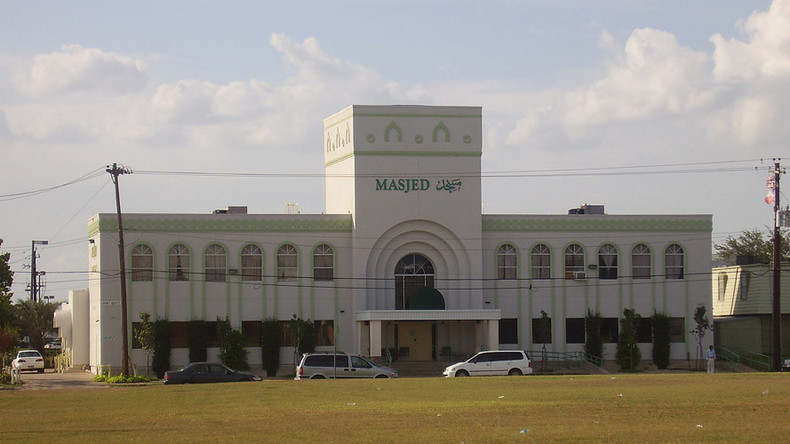 According to Mohammed Imaduddin, the spokesperson for the Madrasah Islamiah Masjid Noor, the victim had parked his car along the street at around 5:30 am and was walking towards the entrance of the prayer house when the masked assailants appeared.
One of them pulled out a gun, shooting the doctor twice, before the gang fled on foot. The victim was able to attract attention by throwing his phone towards the mosque. A scramble then ensued as worshippers and police flooded the scene.
The man has been taken to hospital and is expected to recover, though he will be kept there overnight.
He has been identified as Arslan Tajammul, an eye specialist, in his 30s. No suspects or motives have emerged, although officials have launched an appeal for witnesses to come forward.
"Police said it was an attempted robbery so we're waiting to see what the investigation finds. It's a real strange occurrence because the mosque is in a poor neighborhood, and they were wearing masks, which could mean all kinds of things," said Mustafaa Carroll, executive director of the Houston branch of the Muslim rights group Council on American-Islamic Relations (CAIR).
"It is very scary right now given the current political climate," Imaduddin, who was observing the Muslim holy month of Ramadan along with the congregation, told local news station ABC 13. "From what I hear, this is the third incident this week in the Houston area involving a Muslim getting shot. This is a community place, we have kids that come here; we have people young and old come here."
A more contentious altercation occurred on Saturday morning outside the Fort Pierce mosque occasionally visited by Omar Mateen, who killed 49 people during a mass shooting at a gay nightclub in Orlando last month.
Abdul Rauf Khan, an employee of CAIR, says he witnessed the assailant spewing Islamophobic slurs at the victim, whom Khan did not know, before knocking out his teeth and likely breaking his jaw.
"He said, 'You Muslims need to go back to where you came from. He had been drinking. He was smelling bad. It was a vicious attack. He just started throwing punches," said Khan.
Police charged 25-year-old Taylor Anthony Mazzanti with felony battery before releasing him on $3,750 bail. St. Lucie County's sheriff's office has denied that the attack was prompted by religious or racial hatred, however.
"Interviews by the deputies and supervisors on scene and a written witness statement completed by the victim do not indicate any racially-motivated comments were made by the suspect prior to, during or after the incident," said Sheriff Ken Mascara in a statement, noting that the original 911 call had been made to report suspicions of a car burglary.
The incident has been complicated by an ongoing war of words between county police and the local branch of CAIR, which has accused officials of failing to protect the mosque in the wake of the shooting. The rights group now plans to file a complaint with the US Department of Justice.
"This should not have happened. For over two weeks, we have been emphasizing that the community from the Islamic Center of Fort Pierce needs to be offered security from the sheriff's office. Unfortunately, our requests were repeatedly ignored," said Wilfredo Amr Ruiz, CAIR-Florida's communications director, following the attack.
St. Lucie police have dismissed the accusations of the mosque, which was also attended by Moner Mohammad Abu Salha, a US-born Islamist recruit who detonated himself in Syria in 2014.
"The untruthful rhetoric from the mosque and its spokesperson is doing nothing more than trying to bring empathy to their cause, which I hope our community recognizes. My office, including myself and our agency Chaplain, have repeatedly attempted to communicate with the mosque to explore options of working together and there has been no response," said Mascara.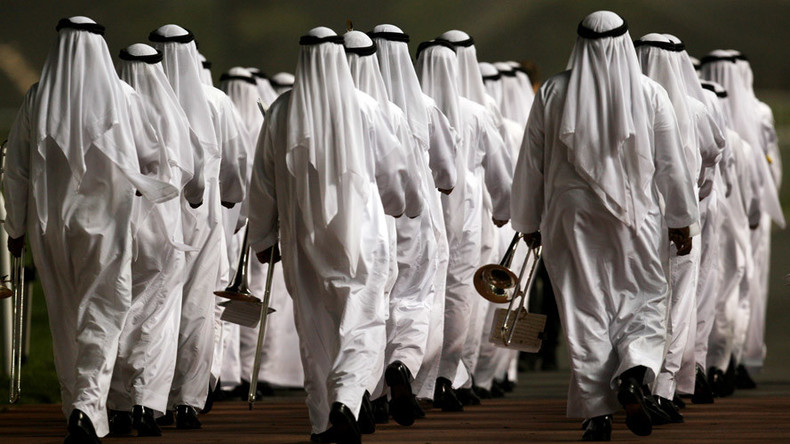 "For citizens travelling outside the country, and in order to ensure their safety, we point out not to wear formal dress while travelling, especially in public places," the message from the country's Foreign Ministry Twitter account reads.
The ministry also posted a message on their website warning UAE nationals to "abide by the ban of burqa (the veil) applied in some European countries and cities, which prohibits the wearing of the veil (burqa) in public institutions and places."
A UAE businessman was held last week in Avon, Ohio after a female clerk at the local Fairfield Inn hotel called 911 to tell the police that she had seen a man linked to Islamic State (IS, formerly ISIS/ISIL), the Arabic-language al-Bayan newspaper reported, as cited by Reuters.
The woman had heard the man, who was wearing a traditional long white robe and headscarf, speaking on his phone in Arabic in the hotel lobby, the National media outlet reported.
Police detained the Arab businessman, violently wrestling him to the ground. A picture from a video of the encounter was later posted by the Gulf News media outlet, who identified the businessman as Ahmad Al Menhali.
Police released the man after they understood that they had made a mistake.
The businessman was badly shaken by the incident, however, and needed to be sent to the hospital after fainting, Al-Bayan says.
Avon's chief of police, Richard Bosley, apologized to the businessman after Al Menhali said he had hired a lawyer to pursue the case.
Western countries have been introducing restrictions on Muslim traditional clothes as of late. In mid-June, an indoor pool in southern Germany banned the burqini – a modest swimsuit worn by some Muslim women.
In May, a Danish education center forbade six Muslim students from attending classes in niqabs.
The burqa and niqab are also prohibited in parts of Switzerland and Italy, while Belgium and France have placed public nationwide bans on them.
Attitudes towards Arabs in European countries have become tense since an influx of migrants intensified last year.
According to the latest study  , Islamophobia has skyrocketed in Germany, where 40 percent said that Muslims should be banned from entry. Seven years ago, the percentage was half that.
In addition, every second German respondent said they sometimes feel like a foreigner in their own country due to the large number of Muslims there.
The Argentine side may have won only two matches so far this season' but both victories came at the expense of South African teams' the Southern Kings and Cheetahs.
The Jaguares have also proven to be a tough opponent' especially when playing at home.
Their discipline' however' has been their biggest downfall' and that is something the Bulls will be looking at when the two sides meet just before midnight (11. 40pm SA-time kickoff) at the Velez Sarsfield Stadium in Buenos Aires.
"It's going to be difficult'" admitted Bulls coach Nollis Marais. "They have played three good matches and have been a difficult side over there. It will be a big challenge.
"They have some discipline issues. Playing there is going to be difficult. But I'm not worried about them' but more on what it is that we need to do. Hopefully we can capitalise on the discipline. It's going to be a breakdown match."
To counter the Jaguares at the breakdown Marais has included hard-grafting flanker Roelof Smit in the starting line up' with Jannes Kirsten and Renaldo Bothma providing cover on the bench.
Bothma will make his Super Rugby debut for the Bulls should he come on the pitch after joining the Pretoria side from the Sharks.
Kirsten will be providing cover at both lock and loose-forward.
Reflecting on their previous Super Rugby match – a heavy 20-56 defeat to the Lions – Marais expects improvements from his charges.
"We can't just rely on the maul'" the Bulls coach said. "Yes' that is a big part of the team' but we also need to look at different ways to breach the gain line."
One slip-up for the Bulls in their remaining three matches could see them lose grip of any opportunity they may have had of securing a playoff berth.
The Pretoria side are lamenting the missed opportunities to gain some more bonus points from their first 12 matches of the competition.
"What's hurting us at the moment is the bonus points'" Marais admitted.
"We talked about it at the beginning of the season … Now all we can do is make sure that we win our next three and hope that somebody else slips up and gives us a chance to get into the finals.
"We have a bit of control of our destiny' but not what happens with the other sides." The Jaguares have made six changes to their side that last did duty in their 22-29 defeat to the Kings in Port Elizabeth in May.
Police are investigating "a score of cases in which young girls have been molested," Swedish Aftonbladet daily reported. 
It said that the alleged attacks occurred during the "Putte i Parken" rock festival in Karlstad in Varmland County, despite enhanced police presence.
The women told police they were kissed against their will by a group of young men who groped their breasts and buttocks, SVT reported . 
The attacks reportedly took place in front of an overcrowded stage during the artists' performances.
"It's awfully crowded in there in the audience, and then the young guys came up and groped the girls," Per-Arne Eriksson, duty officer at the police in Varmland, told SVT.
According to Per-Arne Eriksson, between seven and eight young men approached the women. Two assailants, aged 16 and 17, were later identified by the girls and were immediately arrested by police.
Similar attacks have happened elsewhere in Europe. In May, 18 women filed complaints with police in Germany, saying they were sexually assaulted at a musical festival in Darmstadt. There police arrested three refugees from Pakistan after three of the women immediately reported the assaults. Those attacks came just over two weeks after two female teenagers, aged 17 and 18, were sexually harassed by a group of 10 men during a street festival in Berlin.
Swedish police revealed on Friday that they will offer young women wristbands with the slogan "POLICEAVSPÄRRAT #tafsainte" [Police cordon, don't grope] printed on them in Swedish, to prevent sexual assaults.
"By wearing these wristbands, young women will be able to make a stand. No one should have to accept sexual molestation. So do not grope. And if you are groped, report it to the police," Police Chief Dan Eliasson said, according to the press release.
A Swedish police report released last month said that, according to a survey carried out by the EU's rights agency, the country has the worst rates of sexual violence against women in all of Europe. 
"Sweden tops the new EU Statistics on physical and sexual violence against women, sexual harassment and stalking. The conclusion is that the results are a consequence of Nordic alcohol culture, but also of non-traditional gender roles," the report said.
Du Plessis was thrust into the pivotal role earlier in the season after injuries to Rob du Preez and Kurt Coleman.
And the youngster took his chance well with some composed' and at times superb' performances.
The fact that coach Robbie Fleck omitted Du Preez from the Stormers' touring party to Australia' even though he is playing again following a knee injury' is a strong indication that the coach favours Du Preez in the long-term.
As always the flyhalf will be reliant on his pack performing well and for this match Fleck has chosen the strongest eight he can select at the moment.
The Springbok second row combination of Eben Etzebeth and Pieter-Steph du Toit are set to continue where they left off against Ireland last weekend.
Schalk Burger returns to No 8 after missing the Stormers' last outing' against the Cheetahs in late May' through injury.
He will also lead the side in the absence of regular co-captains Juan de Jongh and Frans Malherbe.
Nizaam Carr and Siya Kolisi bring international experience to the rest of the back row while Bok prop Vincent Koch starts in place of the injured Malherbe.
New Bok Bongi Mbonambi is in at hooker' completing a pack that starts with seven Springboks. Only loosehead Oli Kebble has yet to play Test rugby.
The Rebels have lost three of their six home games this season but they did record their only ever win over the Stormers on home soil in 2013.
"The Rebels are a good side and at one stage they were leading the Australian Conference'" Fleck said. "They are well balanced and a tough side to beat at home. We found that out in 2013 when we lost a game we thought we should have won.
"We are excited because it's our first proper tour of the tournament and we need it. It's a short tour but it's better than a few days to Argentina or Singapore.
"There are three games left and we have to give absolutely everything to gain some momentum. We need to find the form we had earlier in the season."
In the basement battle in the SA conference the Cheetahs and Kings have tough assignments against the Western Force and Highlanders respectively.
The Force have struggled as much as the Cheetahs in 2016' losing 10 of their 12 matches so far and nothing indicates that they should turn it around in Bloemfontein.
The Cheetahs have lost nine of their matches and boast a defensive record almost identical to the Force. Where Franco Smith's men have been better though' is their ability to score tries.
The Force have scored a meagre 21 tries this year while the Cheetahs have managed to cross the chalk 40 times in the same number of matches.
In Port Elizabeth the Kings shouldn't stand a chance against New Zealand contenders the Highlanders.
But their last match was a 29-22 win over the Jaguares and they also beat the Highlanders in 2013 – the only time the sides have met.
The return of breakdown specialist CJ Velleman is a boost for the Kings but the Highlanders' as defending champions and one of NZ's top teams' should have too much firepower for the home team.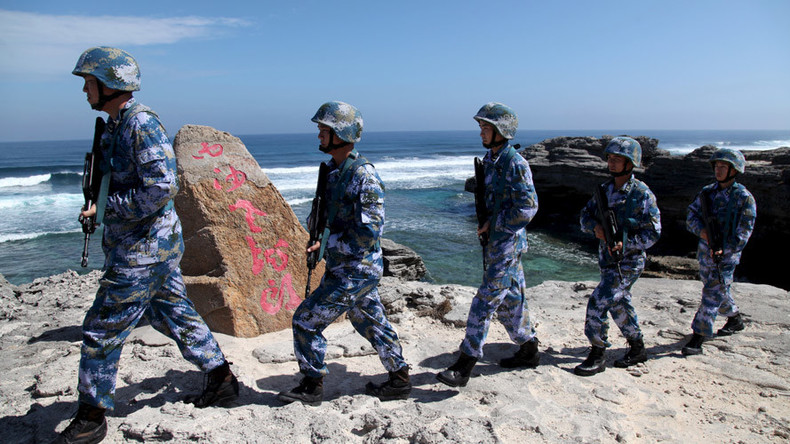 The naval drills, which will cover the area east of China's Hainan Island all the way to and including the Paracels, will be held on July 5-11, Reuters reports, citing a brief statement published online.
Beijing's territorial claims to the islands partly overlap those of the Philippines, Vietnam, and Taiwan, while Beijing also has ongoing territorial disputes in the area with Malaysia and Brunei.
An arbitration court in the Dutch city of The Hague will be hearing the dispute between China and the Philippines on July 12.
Over the last years, China has engaged in unprecedented construction of artificial islands and infrastructure on the reefs of the Paracels, preparing a base for its military, a harbor for ships, and even building a full-fledged flight landing strip on Woody Island.
US officials claim that the area is protected by surface-to-air missile complexes that have been delivered by China's military.
Beijing has consistently insisted that it is within its right build whatever it wants on the island, since they have belonged to China since ancient times.
The sea routes passing by the Paracels in the strategically important waters of the South China Sea are key to ship-borne trade worth $US 5 trillion annually.
The shelf of the islands is also likely to hold considerable deposits of hydrocarbons.
After Beijing reclaimed several atolls and built up military installations on the group of disputed islands, Washington accused China of "acting aggressively" in the South China Sea. The US has sent several ships into the archipelago over the past year, arguing that it was enforcing freedom of navigation in international waters, while drawing protests from Beijing.
Chinese President Xi Jinping says Beijing has no plans to attack anyone, but will continue its policy of active defense.
In an apparent barb at the United States, Xi said that he did not appreciate Washington's meddling in China's affairs in the South China Sea, stressing that "we are not afraid of trouble."
"No foreign country... should expect us to swallow the bitter pill of harm to our national sovereignty, security or development interests," he added.
"There have been many enquiries about him; he had a wonderful season for us. But it has to be a worthwhile deal for us to let him go'" he told Times Digital on Friday.
Mokoena' waiting for the arrival of his new French coach' Denis Lavagne' on Friday' said there had been talks with other Premier Soccer League clubs but no prospective deal was yet in place.
He did not name the clubs but for the last two months media reports have consistently linked both champions Mamelodi Sundowns and Orlando Pirates with the 25-year-old midfielder.
Mohomi was a regular starter for Stars in the past season after signing from Ga-Rankuwa United last July.
He still has two more years on his contract with Stars so any deal would have to involve a handsome transfer fee.
Interest in the rookie defender' Justice Chababala' was nowhere near the level of the consistent media speculation linking him with a move to Gauteng' Mokoena added.
"That's all been largely exaggerated and I don't think he will be going anywhere soon'" he said.
The Free State club has long been a prolific generator of talent for the top clubs in Gauteng' with the likes of Thabo Matlaba' Mzikayise Mashaba and Siphiwe Tshababala having all originally begun their professional careers at Stars.
The club begin the pre-season preparations next week.
A brace by Shoya Nakajima and goals from Shinya Yajima and Takuma Asano silenced Da Gama's side at Matsumotodaira Park Stadium in Matsumoto on Wednesday after Gift Motupa had put the South Africans ahead from a penalty.
South Africa's U-23s won the Cosafa Cup with a competitive 3-2 victory against Botswana in the final in Windhoek' Namibia' last Saturday night. They travelled to Japan' via Johannesburg' on Sunday.
Both Japan and South Africa have qualified for the Rio 2016 men's Olympic football tournament in August.
"First and foremost' no excuses – Japan were better than us'" Da Gama said.
"Second' I think for us' the whole preparation coning from a big tournament at the Cosafa' flying for more than 24 hours across time zones – it was a bit taxing on the boys.
"I thought we did very well for the first 25 minutes' and then the players started complaining about heavy legs.
"But that's no excuse. This is all about mental strength. We're trying to build these players' mental strength to the highest possible level.
"We're pushing them through the limits. That's why I also told them this [the travel] is no excuse. They've got to mentally adjust to another level.
"So we'd really like to thank everyone in Japan for inviting us. We're just disappointed that we couldn't push for more than 25 minutes."
Da Gama will be hoping that' with the addition of his three overage players – Itumeleng Khune' Mulomowandau Mathoho and Andile Jali – and some players missing at the Cosafa and in Japan' he will have a competitive team in Brazil.
Phumlani Ntshangase (injured)' Keagan Dolly and Lebogang Mothiba (both excused) are key eligible players who were not with the U23s in Japan.
"The most impressive thing about the Japanese team was their discipline. And whatever they do their strengths are that they do it all the time and they do it correctly'" the U-23 coach said.
"From our point of view I think we're a footballing team. We play with a lot of possession' keeping the ball on the ground and moving very quickly."
South Africa kick off their Olympic tournament against hosts Brazil in Brasilia on August 4. Da Gama's team also have Denmark and Iraq in Group A.
Japan meet Nigeria on August 4 in their opening match of Group B' where they are also drawn with Sweden and Colombia.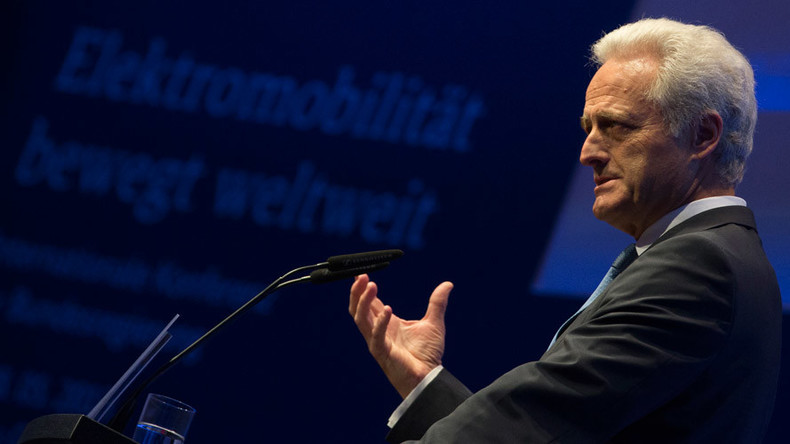 Germany's former federal transport minister, Peter Ramsauer of the Christian Social Union in Bavaria, was accused of insulting the photographer at the time when Greek Prime Minister Alexis Tsipras was receiving German Vice Chancellor Sigmar Gabriel at the PM's Maximos Mansion residence in downtown Athens on Thursday.
The incident was reported by leftist Avgi newspaper, which alleged that when the photographer accidentally collided with Ramsauer, the latter reportedly launched a verbal attack on the photojournalist, allegedly saying "Fass mich nicht an, Du dreckiger Grieche" (Don't touch me you filthy Greek) in German, before repeating the phrase in English.
A Greek government spokeswoman confirmed to Spiegel Online that the incident had taken place, saying the attack had caused outrage and that the German Embassy had promised to deal with it appropriately.
Following the public outcry, Ramsauer took to Facebook to refute the accusations. The German politician claimed that the photographer had "heavily elbowed" him in his ribs, but denied making derogatory comments.
"Statements saying I had nudged or abused a photographer in Athens are absolutely untrue. I repudiate this in due form," he said. "I also explicitly repudiate, that I had called any person a 'filthy' or 'dirty Greek' or similar."
Peter Ramsauer, who was Germany's former Federal Minister for Transport, Building and Urban Development from October of 2009 to December of 2013, is well known at home as a proponent of purging the German language of words borrowed from English.
The confrontation has caused a stir in Greek media, since Ramsauer voted in the Bundestag to deny Greece of rescue packages.
The European Commission said Spanish government support, including tax breaks and overpriced land transfers, gave the clubs an "unfair advantage" over others.
The other clubs were Valencia, Athletic Bilbao in the Spanish top flight and Atletico Osasuna, Elche and Hercules in the second division.
"Using taxpayers' money to finance professional football clubs can create unfair competition," EU Competition Commissioner Margrethe Vestager said in a statement.
"Professional football is a commercial activity with significant money involved and public money must comply with fair competition rules.
"The subsidies we investigated in these cases did not. "
Under European Union anti-trust rules, governments are not allowed to provide state aid to commercial enterprises if it distorts market competition.
The EU ordered Spain to recover unpaid tax of up to five million euros ($7 million) from each of Barcelona, Real, Athletic Bilbao and Atletico Osasuna.
The exact sums would be determined by Spanish authorities, it said.
It said the four clubs were treated as non-profit organisations, which pay a lower tax rate than other professional clubs registered as limited liability companies.
Real Madrid was meanwhile ordered to repay 18.4 million euros after the Commission found that the City of Madrid overvalued a land transfer from the club to the city by that amount.
Meanwhile the Commission said that Valencia, Hercules and Elche were given access to overly favourable loan terms when they were in financial difficulties.
Valencia has to repay 20.4 million euros, Hercules 6.1 million euros and Elche 3.7 million euros.
Separately the European Commission cleared support given to five Netherlands clubs -- FC Den Bosch, MVV Maastricht, NEC Nijmegen, Willem II Tilburg, and PSV Eindhoven -- saying it did not involve illegal state aid.
This censorship' Cope's Dennis Bloem said as pickets were held outside the SABC offices in Cape Town and Johannesburg' was largely the work of the broadcaster's chief operating officer Hlaudi Motsoeneng and Communications Minister Faith Muthambi".
"There was a time not too long ago when Africa and the world admired both our Parliament as well as the SABC'" said Bloem.
"They were seen as institutions singularly belonging to the people and fulsomely serving the people. Not so anymore. Both have regressed dangerously since 2009 to become shadows of their former selves and betrayers of their respective mandates.
"…Parliament's role in exercising scrutiny on the public broadcaster has withered."
Bloem said that President Jacob Zuma – whose "antipathy towards smart and educated people' [was] matched ferociously by Motsoeneng" – "wants South Africa to be mute also while insurgency grows and the National Treasury is rapidly depleted by the political elite through state capture at every level".
He said this was being helped along by African National Congress members of Parliament as "they think nothing' they see nothing' they say nothing" while the country's hard-fought "freedom is being eroded daily by the Zuma-Muthambi-Motsoeneng axis".
"They are the 'mutist' MPs of South Africa'" Bloem added.
"This is therefore a time for all of us to stop the speak up and to support the South African National Editors Forum'" urged Bloem of the body which on Thursday said it would make presentations to MPs in light of allegations of censorship and disciplinary action taken against six SABC employees.
"This is the time for all of us to stop the immolation of our democracy. We cannot be mere uninvolved bystanders while journalist of great integrity and competence are being bullied' stifled and muzzled."
And coach Robbie Fleck is happy to be under the radar. The Stormers' record 57-31 win in Melbourne' coupled with the Bulls' defeat against the Jaguares in Buenos Aires later' has pushed them closer to clinching the Africa 1 conference and a play-off berth.
The Stormers are now nine points clear of the Bulls and only a desperate collapse of Proteas' batting proportions would see the Bulls overhaul the Stormers for top place in the conference with two regular season matches remaining.
Seven tries was a good return against a Rebels side that has not conceded as many tries or points in a match this season' despite playing against New Zealand's top teams.
But most importantly for the Stormers' they have built some momentum as the season reaches the business end.
"We are not peaking yet but we need to build momentum on and off the field'" Fleck said.
"Our goal on this tour' besides winning' was to build some momentum going into the latter stages of the tournament.
"Beating the Rebels was important and we now need to follow that through against the Force and the Kings. It has given us confidence and we are in a good place."
Victory was built on a mammoth effort from the pack – particularly the scrum – and some clinical finishing.
The Stormers also showed their fitness and growing ability to play the full 80 minutes by scoring four tries in the final quarter.
"We are happy with the result because it was an interesting build-up as we travelled later than usual due to the Springbok players only joining us late'" Fleck said.
"But our planning was very good and a lot of detail went into our planning and it paid off. "We were under pressure early on in the match but we finished very strongly. Everything we had worked on and spoken about in the week leading up to the match came off' so we are happy.
"The Rebels caught our defence out a little early on' but as we adjusted to their width game' we shut them down and we were more comfortable and able to finish strongly.
"Tactically we were a lot smarter in the second half' which allowed the pack to dominate." The Stormers are in Perth where they face the Force on Saturday.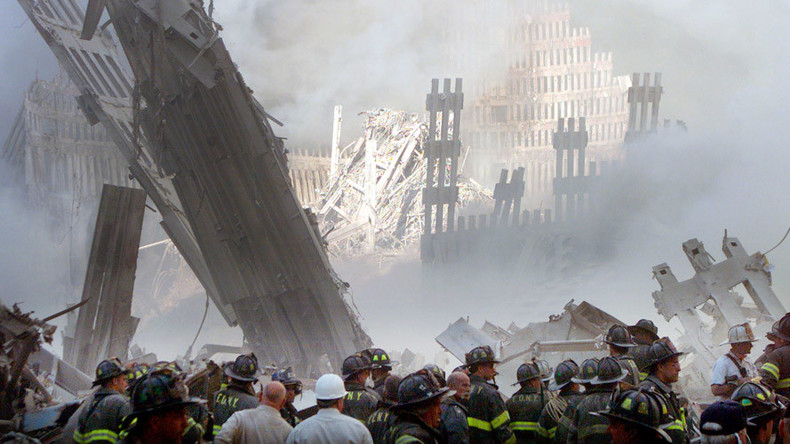 The document, known as "File 17," was compiled by Dana Lesemann and Michael Jacobson. It offers clues as to what may be hidden in the secret 28 pages of the congressional report on the 9/11 attacks, which is rumored to implicate the Saudis. 
"Much of the information upon which File 17 was written was based on what's in the 28 pages," former Democratic Senator Bob Graham of Florida told the AP. 
Graham, who was the co-chairman of the congressional inquiry, believes that the hijackers had access to an extensive Saudi support system while they were in the US prior to the attacks.
"File 17 said, 'Here are some additional unanswered questions and here is how we think the 9/11 Commission, the FBI and the CIA should go about finding the answers,'" Graham added, according to the AP. 
Among the three-dozen names listed in File 17 are Fahad Al-Thumairy and Omar Al-Bayoumi 
Al-Thumairy, an imam at the King Fahad Mosque in Culver City, California accredited with the Saudi consulate in Los Angeles, is suspected of helping two of the hijackers after they arrived in the city. 
The commission also states that Al-Thumairy and Al-Bayoumi knew each other and had regular phone conversations. 
Al-Bayoumi, a Saudi national, is also reported to have provided hijackers Nawaf Al-Hazmi and Khalid Al-Mihdhar with considerable assistance after they arrived in San Diego in February 2000. 
"Al-Bayoumi has extensive ties to the Saudi government and many in the local Muslim community in San Diego believed that he was a Saudi intelligence officer," the report stated. Al-Bayoumi left the US weeks before the 9/11 attacks. 
In June, John Brennan, the head of the CIA, said that the missing 28 pages would be published, but that they contain no evidence implicating the Saudis in aiding the terrorists. 
"I think the 28 pages will be published and I support their publication and everyone will see the evidence that the Saudi government had nothing to do with it," Brennan said in an interview with Saudi-owned Arabiya TV last month. 
President Barack Obama ordered the declassification of the 28 pages back in 2014. It had initially been blocked by former President George W. Bush, as he did not want America's relations with Saudi Arabia to suffer. 
In May, the US Senate passed the Justice Against Sponsors of Terrorism Act, which allows victims of terror attacks or surviving family members to bring lawsuits against nation-states for activities supporting terrorism. 
However, President Obama has threatened to veto the bill, while Saudi Arabia has spoken out strongly against the legislation, threatening to sell $750 billion in US treasury securities and other assets if it is signed into law. Riyadh has also repeatedly denied supporting the 19 terrorists involved in the attack, 15 of whom were Saudi citizens.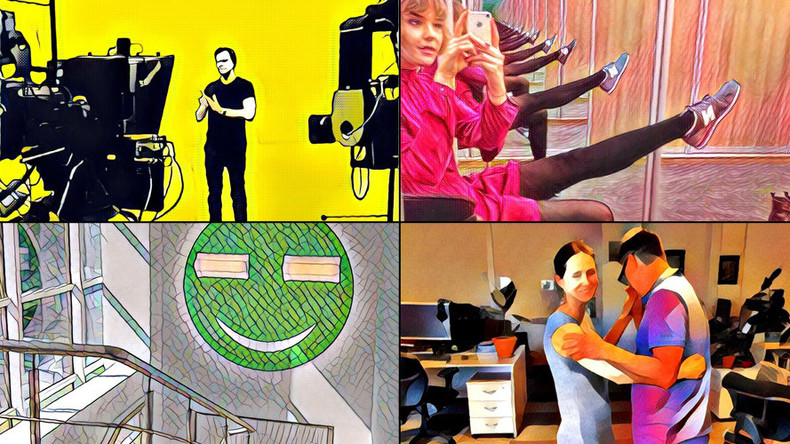 With a million downloads in the first five days from the App Store, the AI-powered Prisma has become a hit with users, topping the charts worldwide. Investors are now pouring in and the man behind the four-person-strong team, Alexey Moiseyenkov, had to double the app's server capacity from week one - and it's still growing.
The Sundowns coach Mosimane says Pienaar should have "fun" when he returns to wind down his career in the Premier Soccer League' which could make the trophy-successful' attractive football environment at Downs a good option for the Everton midfielder and former Bafana Bafana captain as a next career move.
Pienaar' 34' is a free agent and reported to be between minds on pursuing a few more seasons in Europe or returning to South Africa after a glittering career abroad.
Mosimane said Downs would certainly offer the midfielder – who played just four Premier League games for Everton in their past season – a home.
"We love Pienaar. I don't know what 'Schillaci' has. He's got options this side'" Mosimane said.
"For him it's not about the money' I don't think. I think he must have fun in South Africa.
"But he's a good boy. He was my captain in Bafana. We've shared good moments.
"I knew him when he was 16 years old. I was visiting him and his parents in a flat in Westbury when he was 16.
"I watched all his games in the SA Under-17 squad when he was still with the School of Excellence. I used to visit him in hospital when he had an ACL [anterior cruciate ligament] at 16.
"I bought him all the books to show him that he can go to Europe. Those are the memories we share – and he was my [Bafana] captain."
Pienaar's agent' Rob Moore' is reported to have held talks with Orlando Pirates' while Kaizer Chiefs have also expressed interest in the midfielder who notched 61 caps for Bafana before retiring internationally in 2013.
While "big three" rivals Chiefs and Pirates have been signing furiously in this off-season' Downs have made just the one acquisition in Brazilian defender Ricardo dos Santos Nascimento.
Mosimane said the club have been scared off by asking prices. He made a thinly veiled reference at the price tag Bidvest Wits have put on playmaker Sibusiso Vilakazi' while the coach also said PSL champions Downs are only interested in adding quality to their squad.
"You know who we want to sign. You guys [the press] are writing about it. But we can't have them – they are expensive'" Mosimane said.
"We've only made one signing. We are waiting for quality. I don't want to bring in a player who's not going to make the starting line-up – what's the point?
"But we can't afford to pay so much money. In my opinion I don't think there is a player who is worth more than R10 million in South Africa.
"Even my players are not worth that. Even Khama Billiat – R10 million locally? Unless the foreign currency come in – then we must sell them at a high price."
He said Nascimento needs time to find his match fitness.
"He's had three-and-a-half week's rest. He's just starting to train. We'll bring him in in games in the last 20 to 30 minutes." - TMG Digital
Celtic also off loaded players who do not fit into coach Serame Letsoaka's tactical plans.
Letsoaka is a massive admirer of speedy players and seeks to play a pacey counter attack game that Celtic players took a while to get used to after he joined the club in December.
They plummeted down the standings but began to show signs of a revival before the end of the season.
But the addition of Deon Hotto (Lamontville Golden Arrows)' Cheslyn Jampies (Jomo Cosmos)' Mpho Maruping' Atusaye Nyondo (University of Pretoria)' Khetokwakhe Masuku (Royal Eagles)' Tlou Molekwane (Polokwane City) and Sibusiso Mxoyana (Vasco da Gama) is a strong signal of promise to come.
Several of the additions come with a high pedigree.
Hotto is a Namibian international while Molekwane formerly played at Kaizer Chiefs.
Masuku and Mxoyana played at Orlando Pirates and they are being offered a chance to resurrect their respective careers after dropping down to National First Division clubs.
Letsoaka told supporters at the unveiling of the new players that Thapelo Morena would be staying at the club despite heightened interest from other clubs' notably Chiefs.
But gone are Lerato Lamola' who just two years ago was the second highest goal scorer in the PSL' and Vusi Ntanga' who have joined Arrows' and captain Bevan Fransman' who is moving to Maritzburg United.
His shocking admission comes in the wake of chaos that erupted in Nyanga over the exclusion of an ANC councillor from the party's candidate list.
"I think our effectiveness was between 10 and 12%. We weren't really effective at all," said Ehrenreich who addressed the Cape Town Press Club yesterday.
The ANC chose Ehrenreich as its mayoral candidate in 2011 hoping to pull votes from the DA.
His statement comes a month after he was shafted by the party as its mayoral candidate.
His replacement is his chief whip, Xolani Sotashe.
Ehrenreich blamed the ruling DA for the ANC's ineffectiveness, saying the party used its majority to change council processes to effectively silence them.
"One of the practices in council is that the mayor addresses council . then the leader of the opposition [is given time] to talk about the main challenges," he said.
But because his party attracted great media attention he claimed council scrapped the practice.
"We never got to the podium anymore. We can ask the questions from the floor and they can switch off the mics," said Ehrenreich.
He said the DA administration had spent R50-million to boast about having the best-run city in the country. But, said Ehrenreich, it failed to build affordable housing near the CBD or foster social cohesion.
Ehrenreich lambasted the ANC along with the DA. He said there were grave dangers should both parties continue to gain strength.
"You can see the party bosses taking centre stage, whether it's in Pretoria . or some of the things that are done by the DA in the City of Cape Town," he said.
Meanwhile, there are fears that violence by ANC supporters in Nyanga could spread.
Authorities shut down a section of the N2 after protesters torched Golden Arrow buses.
The scenes were reminiscent of the violence in Tshwane where the ANC appointed Thoko Didiza as its mayoral candidate.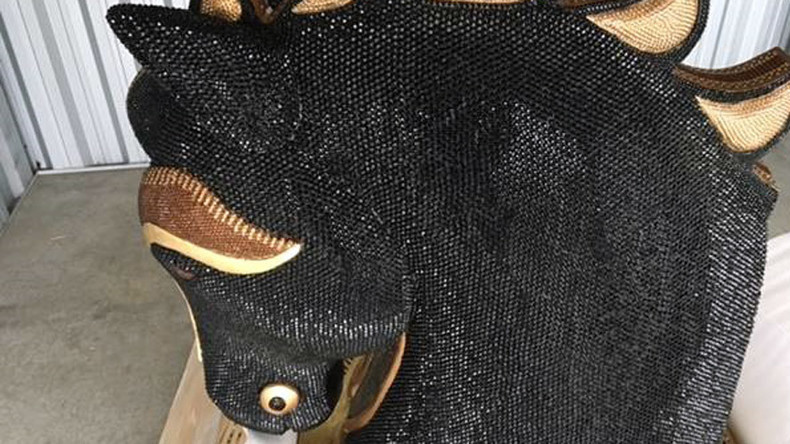 The statue, which was transported from Mexico in May, contained 35 one-kilo bricks of cocaine, all stacked in the base of the horse's neck.
The stack, worth NZ$14 million (about $10 million), is the biggest haul of cocaine ever seized in New Zealand, where about 250 kilos a year is usually impounded.
"This is obviously an extremely large amount of cocaine and in the past we've only found very small amounts of this drug," Detective Senior Sergeant Colin Parmenter, who is responsible for dealing with organized crime in Auckland,  told The Guardian.
However, there is more behind this haul, he added.
"What this find tells us, though, is that there is obviously a demand for it. While it's possible that this statue may have been sent on to another country… there's every possibility that the cocaine was destined for the New Zealand market and we would be naive to think otherwise."
Detective Superintendent Virginia Le Bas from the organized crime unit said they were still working to establish the intended final destination of the statue, adding that the operation is "a significant win for New Zealand," as quoted by AFP.
Three people were detained in connection with the crime after a six-week investigation. A Mexican and a US citizen were arrested in Auckland over the weekend as they were getting ready to fly to Hawaii, and another Mexican was detained in Christchurch.
They have been charged with importing and possessing a class-A drug. Importing cocaine is punishable by a life sentence in New Zealand.
Online crowd has questioned whether it was such a smart idea to hide such a huge stack of cocaine in the eye-catching statue.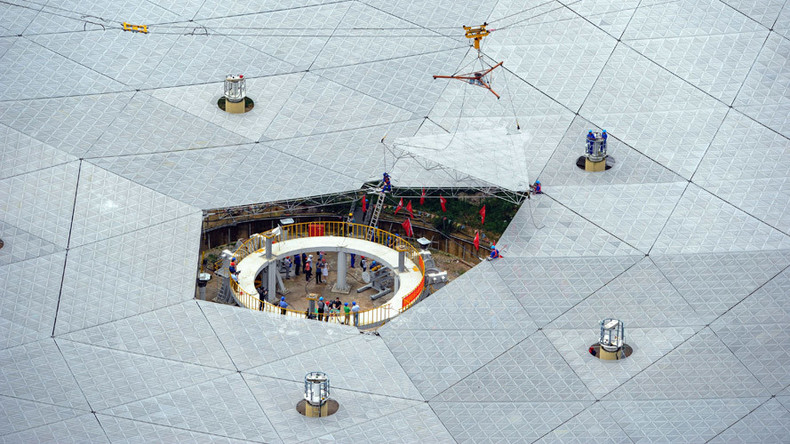 The Single-Aperture Spherical Radio Telescope (FAST), as it is known, is an enormous dish made up of 4,450 reflector panels with a diameter of half a kilometer and an area the size of around 30 football pitches, according to the Xinhua  news agency.
It was completed in southwestern China's Guizhou Province on Sunday, when the last reflector was fitted into a natural bunker, which is situated among the mountains of Pingtang County. 
The telescope is tasked with looking for intelligent life in deep outer space. Once up and running, FAST will be able to detect radio signals from as far away as one-thousand light years.
Work on the massive project began in March of 2011 and cost 700 million yuan ($105,385,980) to complete. The project was originally scheduled to be finished in September of 2016.
READ MORE: China to resettle more than 9,000 for building of world's biggest telescope 
The radio telescope's diameter of 500 meters (1600-feet) makes it the largest single aperture telescope in the world. The previous record holder, Puerto Rico's Arecibo Observatory, has a diameter of 300 meters.
The telescope was built in a karst depression, which will protect it from electromagnetic disturbances.
READ MORE: 'Fast' & vast: China building world's largest 500-meter radio telescope 
While China's National Development and Reform Commission may have found the perfect spot for the alien eavesdropping device, thousands of people who already lived there had to be sent packing to make way for the edifice.
It was reported  earlier this year that the local residents had to be resettled to "create a sound electromagnetic wave environment" for the alien snooper.
Those displaced were given 12,000 yuan ($1,800) in compensation and moved to newly built accommodation.
Guardiola won two Champions League trophies, three La Liga titles and two King's Cup crowns as Barcelona coach before two domestic doubles followed at Bayern Munich.
He took over at City from Manuel Pellegrini, who guided the club to one Premier League title and two (Capital One) League Cups in his three years in charge.
"I have no preconceptions at all about coming to England or the football in the Premier League. I want to learn as much as possible," he said in an interview on CityTV on Sunday.
"I have an idea of how we will play, but when I arrived in Germany with Bayern Munich, I had some ideas of how the team would play but changed them as I went along.
"I know how hard the Premier League is and some people have said that I will find it hard to play the football I like to play in England, so I said to myself, 'Why not?' That's why I'm here - because I want to try,'" he added.
Guardiola will take his first training session on Monday as he prepares for his City debut against Bayern on July 20 at the Allianz Arena before taking his new squad to Asia for their pre-season tour and he was fully aware of the task ahead of him.
"We have to find a way to win and if we win one game, the next week we will say, 'OK, let's try and do the same things this week' - and if we win again, we'll say, 'let's do the things that won us those two games' and so on," he said.
"I've been told it will be hard to do that in the Premier League but we did it at Barcelona and Bayern Munich and people may say, 'Yes, that's because it was Barcelona and Bayern - it won't be possible to do that in England' and I just say OK, let's try. "
Guardiola was earlier presented to about 7,000 City fans at the Etihad Stadium where he conducted a question and answer session and was asked if he would sign Lionel Messi.
The Spaniard replied: "He's not a bad player this guy. Messi has to stay in Barcelona for the rest of his career. "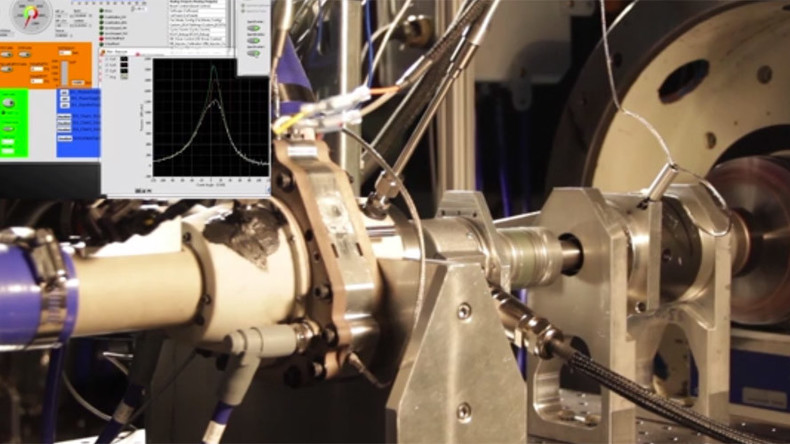 Nikolay Shkolnick told RT in an interview that the engine is believed to have achieved the "highest power per unit of weight" thanks to the novel thermodynamic cycle he co-invented with his son.
"This is the major advantage of this engine because physics defines how well an engine's going to work," he said. "And, according to our calculations — it has been published and checked and rechecked a number of times — if the thermodynamic cycle holds true, then the engine will be the most efficient engine. "
The LiquidPiston X-mini engine is a rotary engine but with "a fundamentally different thermodynamic cycle, architecture and operation," the LiquidPiston website says. The X-mini engine operates on a "compression-ignition HEHC (high-efficiency hybrid cycle)," an improved thermodynamic cycle that helps enable max fuel efficiency. The engine's two basic moving parts, the shaft and the rotor, allow it to come in a compact size and operate with little vibration or noise, the company says.
The engine is scaleable from 1 horsepower to more than 1,000 horsepower, the Connecticut-based company says.
The LiquidPiston engine has been in development for eight years, the company says, and the LiquidPiston team has "a good two years ahead of us to put this engine into production," Shkolnick said.
"The engine will first probably start in a smaller application, such as generators, unmanned aerial vehicles, helicopter drones, lawn and garden space, smaller applications," he said. "We will then gradually move into larger horsepower applications. Our engine is technically scaleable to thousands of horsepower. Of course we haven't done it yet, but there is nothing theoretically that prevents us from doing that. "
Engine efficiency, he said, is one goal of LiquidPiston's work. We "want to build the most efficient, the most compact, the less noisy, less polluting engine, the best engine in the world. We are ambitious, that's true," Shkolnick said.
"But also the second part of the equation is financial success. We will build a company that sets itself to succeed financially either by licensing the technology to multiple entities or being acquired by a bigger organization. But there is no talk about this, it's all in the future. "
Shkolnick said his team is cautiously optimistic about what is next for the X-mini engine.
"Right now, this is the first version of our engine that we took out of the lab and put it in a specific application," Shkolnick said, referring to a go-kart that was powered by one of LiquidPiston's engines. 
"But it's just proving the viability of the engine. There's still a lot of work ahead of us to prove the efficiency is indeed the highest efficiency in the world. "
The Lions vanquished his team 37-10, taking them to the top of the points table and securing a home quarterfinal. They have now won 10 matches in a season for the first time.
Gold drew parallels with the Bulls team that won the Super rugby title in 2007.
"I think they are outstanding," said Gold.
"Their story is similar to that of the Bulls under Heyneke Meyer. They made a slow start under difficult conditions. But then the right players in the group got the backing.
"That is how great sports teams are formed. They are a group of players and coaches who have been together for a long time.
"If you can bottle confidence you'll make a lot of money.
"This is a confident team that plays great rugby and is well coached.
"I think that they can go all the way. "
"What I saw is a team that is maturing," he said, "We haven't achieved anything yet. "
However, the recent successes have not made Ackermann' s task any easier.
"The week before the play-offs we have to play overseas against the Jaguares. We'll have to assess after next week [Friday against the Kings] how important that last game will be. I didn't hear good things about the travel to Argentina. Players get sick.
"Maybe we won't send some of the players. "
In an encounter the Lions players described as being faster than a Test match, the Sharks found the going very tough until the last 20 minutes.
JP Pietersen stood tall but the odds were loaded against the Sharks from the start.
The Sharks went into the game without centre Andre Esterhuizen and lost Paul Jordaan inside the first 10 minutes.
Gold hopes to have Pat Lambie back this week. The flyhalf had suffered concussion in the first Test against Ireland last month.
"Maybe Willie le Roux and Dan du Preez as well [will be back] but I don't think Andre will be right. "
Gold said that the period against the Lions when the Sharks trailed 27-0 "was the worst half of rugby we played this season. But credit must go to the Lions who took their opportunities. "
Williams's triple century moved the world No1 above Chris Evert into sole ownership of second place in the all-time list, with only Martina Navratilova's Open era record of 306 ahead of her.
The 34-year-old has won 82 matches at Wimbledon as she remains on course to equal Steffi Graf's Open era record of 22 grand slam titles with her seventh Wimbledon crown.
Williams was in peak form on centre court, hitting 25 winners and seven aces as she took just 51 minutes to set up a last-16 clash with the 13th-seeded Svetlana Kuznetsova of Russia.
Kuznetsova yesterday shrugged off a code violation for on-court coaching as she produced a stirring comeback to reach the fourth round for the first time in eight years with a 6-7 (1) 6-2 8-6 win over American Sloane Stephens.
After Stephens had taken a 2-1 lead in the deciding set, the Russian lost her temper with umpire Marijana Veljovic when the Serbian official accused Kuznetsova of receiving illegal coaching from Carlos Martinez, who was sitting in the players' box.
"I bet you all my prize money he didn't say anything," Kuznetsova yelled.
The exchange continued well into the change of ends, with the 13th seed declaring: "You're not doing well. "
The distraction appeared to have completely thrown Kuznetsova off her stride as she allowed Stephens, seeded 18th, to take a 5-2 lead.
But just when it seemed as if the controversy would cost her dearly, Kuznetsova produced the kind of form that carried her to two grand slam titles and booked a last-16 showdown with defending champion Williams.
When Iceland are the instigators, they of the "small mentality" who were "not going to do anything" in the Euro 2016 tournament (Ronaldo showing prediction skills as accurate as his free-kicks), then the fallout is even more severe.
That the world's most resourced football nation can be humbled by a team of part-timers is testament to firstly, the appeal of sport whose outcome is never certain, and secondly, systemic failures in England's football system.
Two popular theories for this latest failure were fatigue and the preponderance of foreign players in the English Premier League. That explanation was made to look less robust when Wales, who draw most of their players from the EPL, but who have far fewer players than England to call on, reached the semifinals at highly fancied Belgium's expense.
That Wales have succeeded where England failed has only drawn out the agony of the English recriminations.
Already, Stuart Lancaster and David Brailsford have been roped in to help plot the path forward. Lancaster was the architect of English sport's most recent bout of self-loathing when his England rugby team exited the 2015 World Cup in the group stages.
Brailsford has achieved considerable success with cycling, but it's anyone's guess how well his management style will translate to football. Primary among the differences is that in football, like rugby, the national team is an infrequently grouped collection of the best players produced by the domestic competition.
In and of itself, England has relatively limited scope for producing players. That job is done by the likes of Manchester United, Chelsea, Southampton, Tottenham and West Ham, but in a competitive manner.
It should also be obvious that the national coach has a different role to that of a club coach, who is at the helm for perhaps 46 weeks a year.
That's not to say a national coach cannot make an instant impact - just look at Eddie Jones with English rugby.
But the speed with which unsuccessful national coaches are blamed and sacked always surprises me.
In England's case, after about the sixth disastrous coach, it would seem it's time to consider the possibility that this one man may not be to blame. The same may be said for SA rugby.
At a strategic level, the problem facing international teams is that their players - present and future - are owned by teams that are competitive with one another. Team A and Team B are not collaborators in the production of the top 30 players in the country, but competitors for them.
Those teams have short horizons. They exist to win titles, qualify for Europe or remain in the top flight to keep their share of the lucrative television rights deal.
Such horizons drive short-term decisions, and so the outcome that the English football bosses would like to prioritise - development of young players and a cohesive and consistent playing style from early on in their development - is not merely different from the set of each team's objective, it is in direct opposition to it.
And herein lies the major strategic problem facing England, and it's one that South African rugby and cricket should pay attention to.
International teams such as the Springboks are the outcome of actions taken for multiple generations, one level below.
If that level is unregulated or unharnessed, it creates a multitude of knock-on effects.
Sometimes an outstanding domestic team provides the bulk of the international players, and those conflicting incentives align. Think of Germany and Spain, and perhaps even the Springboks against Ireland recently.
Healthy club teams can help the national team. But sustainable success happens when many exceptional teams, over a minimum of two generations, are aligned with a higher national interest. If England wish to move beyond empty hope, and if SA are to regain a position from which to challenge the All Blacks, that is the fundamental requirement.
Championship leader Rosberg, who had been in front with Hamilton in his slipstream, nursed his damaged car over the line for fourth place with his advantage cut to 11 points after nine of 21 rounds.
"I am gutted, it's unbelievable," said the German, accusing Hamilton of turning in and causing the accident that broke his front wing.
"I was on the outside, it wasn't me that had the crash," said the Briton, who now has three wins to Rosberg's five this season.
The stewards appeared to back Hamilton up by opening an investigation into Rosberg's actions.
The German was summoned to answer charges of causing a collision and failing to stop with a seriously damaged car.
Mercedes boss Toto Wolff described the collision as "brainless", without singling out either of his drivers for blame.
The team revealed that Rosberg had suffered a problem with his brake-by-wire system, which went into "passive mode" at the end of the penultimate lap as Hamilton closed in.
The crowd, small by comparison with the previous two years - with rows of empty seats in the grandstands - made their disapproval evident with whistles and boos as Hamilton was interviewed on the podium.
"That's not my problem, it's their problem," the Briton, who started on pole, shrugged when asked about the noise.
"I left a lot of room on the inside and I guess he locked up and crashed into me. I think he had a problem with his brakes. I'm here to win. That's all. "
Dutch teenager Max Verstappen finished second for Red Bull at their home track with Ferrari's Kimi Raikkonen third after teammate Sebastian Vettel crashed out on his 29th birthday when a rear tyre exploded.
Daniel Ricciardo was fifth for Red Bull, with Britain's Jenson Button sixth for McLaren. Frenchman Romain Grosjean was seventh in a Haas ahead of Spaniard Carlos Sainz in a Toro Rosso. German rookie Pascal Wehrlein scored his first point in Formula One, and his Manor team's first of the season, with a remarkable 10th.
The Tinkoff cyclist beat France's Julian Alaphilippe (Etixx-Quick Step) and Spain's Alejandro Valverde (Movistar), who were second and third respectively.
The world's most famous cycling race started on Saturday in Normandy, at scenes where great battles were fought 72 years ago. Places such as Utah Beach, where a rider written off as past it chalked up the first victory of the tour.
They said his legs had gone. They said his motivation was waning. They said he had no chance in a straight-up bunch sprint against his nemesis Marcel Kittel; that he would have to rely on his nous, on crosswinds breaking the race up in the final stages. Mark Cavendish said differently.
The Manxman, riding for the South African team Dimension Data, added another entry to his claim to be the greatest cyclist Britain has ever produced as he shot to a stunning victory on the opening stage of the 103rd Tour de France, in the process, claiming the iconic yellow jersey for the first, if brief, time in his career.
"I'm really emotional," he said. "It's going to be a special day tomorrow and what better way to do it than here on Utah Beach remembering the soldiers who died on D-Day and all the people who died for our freedom in the modern world. "
The holder of 17 grand slam singles titles and considered the greatest tennis player of all time, had expressed doubts about Djokovic's capacity to sustain his staggering sequence of major victories.
"Margins are small, and we get carried away in saying that it's impossible to beat him," said Federer, the seven-time Wimbledon champion. "But clearly, he's beatable. He cannot win 200 straight matches in tennis. It's not possible. "
The verdict was to prove prescient. Djokovic seemed weighed down throughout his match by the burden of trying to become only the second man after Rod Laver to secure the calendar slam. These anxieties also sank Serena Williams as she lost a chance of winning all four majors last year by losing at the US Open to Roberta Vinci, an opponent by whom she should never have been troubled.
On Saturday Djokovic, the most remorselessly dominant player tennis has ever known, limped tamely out of Wimbledon. He was cut down by the brilliant serving of the American Sam Querrey in a stunning upset that brought his assault on the record books to an abrupt halt.
There will be no "golden slam" with the world No1 thwarted in his aspiration to snaffle the full set of all four major trophies and an Olympic gold medal in the same year, a feat only ever accomplished by Steffi Graf. Instead, he beat the quickest retreat from Wimbledon on Saturday night, chastened and bewildered at how he had thrown it away.
True, Querrey, the first American in three years to beat a world No1, served wonderfully, overpowering Djokovic at times. But there was no disguising that Djokovic was a pale imitation of his usual self, apparently struggling with a cold and quailing, perhaps, at the magnitude of the stakes he was striving for.
The party said yesterday the gunning down of Thembi Mbongo, 35, a candidate for Ward 6 outside Osizweni was an orchestrated campaign to derail the ANC in Newcastle and Amajuba.
"This has nothing to do with candidate lists or choices. This area is not even hotly contested. This is about derailing the party's victory in a ward that is already an ANC ward," the party's regional secretary Ntokozo Mhlungu said.
Mbongo's killing comes less than two months after ANC Youth League deputy regional chairman Wandile Ngubeni was gunned down in Madadeni in the same district.
Mhlungu said Mbongo had not reported any threats on her life.
"It was a cold-blooded assassination. She was preparing a meal for her family when two men arrived at her house asking to talk to her. She left the kitchen to see them when one of them shot her four times in front of her children and husband," Mhlungu said.
ANC provincial secretary Super Zuma said yesterday the party was deeply concerned about the killing of its ward candidates.
"We are very devastated and shocked at the senseless killing of comrade Thembi, who was going to represent her community as their public servant. This is a tragic loss for her family, her community and the ANC," said Zuma.
He believed her killing was an orchestrated campaign to derail the ANC from "an overwhelming victory" in the area.
Less than a month ago President Jacob Zuma lashed out at those who took part in political violence.
He was speaking at the ANC's KwaZulu-Natal manifesto launch in Pietermaritzburg, about 5km from Imbali township, where, since June 1, four ANC leaders have been killed. At least two of the deaths are suspected to be linked to internal squabbles.
Addressing a YCL national rally at the Johannesburg City Hall yesterday, the league's secretary-general Mluleki Dlelanga said the communists must get ready to govern.
Since 1994 the SACP has been supporting the ANC during national and local elections. And some of its senior leaders are serving in the government.
Among them are SACP general secretary Blade Nzimande, who is the minister of higher education and training.
Taking a swipe at opposition parties, Dlelanga labelled parties such as the EFF and DA as "fake". He called on the youth not to vote for these parties in the August 3 polls.
"This country doesn't deserve to be led by fake people. This country deserves to be led by the ANC and ultimately by communists. This country is for communists," said Dlelanga to loud cheers.
"We are urging you as young communists that for now our people must go and vote for the ANC but as the YCL we are beginning to panic because the levels of frustration that our people are experiencing require communism to take a clear path and lead.
"Comrades, we don't have to wait for when the working class will be coming to Cosatu House demanding the communist party to lead this country.
"We must prepare ourselves now because the Red Revolution is coming and we will fight up until we get socialism," he said.
Dlelanga said the league would host a political school later this month to prepare the young communists to take over the running of the country.
Speaking earlier Nzimande urged the youth to vote for the ANC "overwhelmingly".
He said although the SACP was encouraging the youth to vote for the ruling party this did not mean that the SACP was "blind to the fact that there are a number of things that we might be unhappy about in the ANC as communists".
But the party was willing to solve those problems internally as opposed to encouraging people to vote for other parties, he said.
The SACP in Tshwane has suspended 10 members for their alleged involvement in violent protests in the capital city recently. The members will face internal party disciplinary procedures.
Thabo Manyoni, chairman of the SA Local Government Association and mayor of Mangaung metropolitan municipality, said it was inevitable that provinces would eventually be rendered obsolete as their functions and responsibilities were increasingly being devolved to municipalities.
Manyoni said provinces should be replaced by metros and stronger district municipalities.
He argued that, increasingly, municipalities were taking over electricity, water, health, education and infrastructure responsibilities, once presided over by provincial governments.
He said soon some municipalities would be given powers to build houses.
Manyoni insisted that the provincial sphere of government should not be retained simply for purposes of employment, saying that provinces added an unnecessary and costly layer to government.
But Manyoni conceded that district municipalities were not performing optimally.
For the past 10 years the ANC has been discussing the role and functions of provinces - most recently at its national general council last year - with some within the party arguing that the provincial system should be scrapped or that the number of provinces should be reduced.
South Africa today has more metros and municipalities and the role of provinces is under scrutiny.
In its recent submissions to parliament on the division of revenue for the 2017-2018 period, the Financial and Fiscal Commission found that most of the country's 44 district municipalities - which oversee 226 local municipalities - appeared incapable of self-sufficiency and called for them to be phased out.
Stats SA's financial census on municipalities also painted an unflattering picture of ineffective local and district municipalities.
The census revealed that they relied heavily on grants and subsidies as a source of income.
Grants and subsidies made up 79.6% of the income among the 44 district municipalities between July 2014 and June last year and 37.1% of income for 226 local municipalities.
But the Municipal Demarcation Board's latest capacity assessment found that 76% of district municipalities were performing their statutory functions.
Said Manyoni: "I think we need to have stronger district municipalities. And we also need to revisit the role of provinces. For instance, we are devolving functions mostly to metros - bigger municipalities. We can devolve some of the functions to districts to assist [local] municipalities and bring services closer to people instead of [these] being [done] at a provincial level.
"We have to revisit the role of provinces as we evolve and I think it is quite important [to note] that as we strengthen local government, the powers of provinces will [naturally] be eroded," Manyoni said.
"And remember, it is not about positions and employment. It is about creating a South Africa that is functional and sustainable. "
Manyoni said though the government was predictably slow in implementation, South Africa's governance structure could no longer defer evolution.
"Unfortunately, government works slowly when it comes to evolution. It will take some time but I think there are areas already where most of the work has already been done.
"Basically, some of those [provincial administrative] functions are already beginning to devolve to municipalities but I must indicate that they are devolving at a very slow pace.
"But this is a reality we will eventually have to face and we must start strategising how we should deal with this matter," said Manyoni.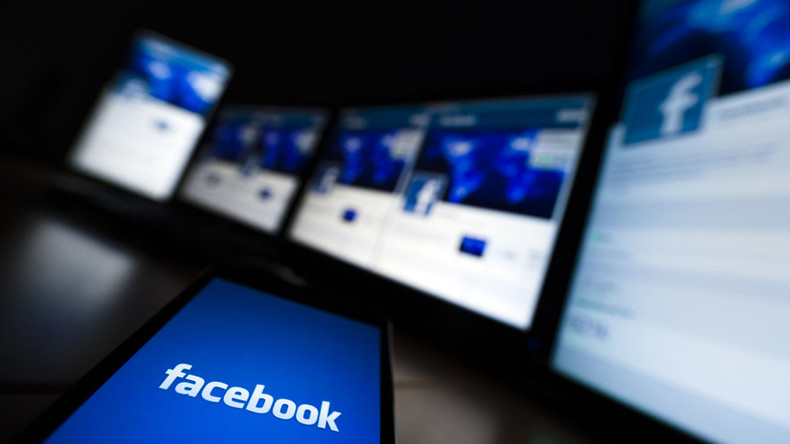 The minister, who comes from the right-wing Likud party, chaired by PM Benjamin Netanyahu, claimed the social networking site refuses to cooperate with Israeli authorities in the West Bank. This referred to the Judea and Samaria Area, which Israel officially considers to be its own administrative region. The territory is generally regarded to be Palestinian land under Israeli occupation by the international community.
"Facebook today sabotages, it should be known, sabotages the work of the Israeli police, because when the Israeli police approach them, and it is regarding a resident of Judea and Samaria, Facebook does not cooperate," Erdan lamented in an interview to the Israeli Channel 2. 
In addition to that, the high-ranking politician blamed he company for refusing to delete " inciteful content and posts " by making it extremely difficult to meet the standards qualifying the hateful speech to be removed.
READ MORE: Thousands of Iranians stage anti-Israel rallies to mark 'Al-Quds Day' (VIDEO, PHOTOS)
While Erdan admitted that Facebook was not evil in the first place, as it managed to bring "an amazing, positive revolution to the world," he said the company has "simply become a monster" in the recent years which marked the rise in terror activity all over the world and Islamic State (IS, formerly ISIS/ISIL) terror group onslaught.
Facebook's reluctance to assist Israel in its struggles against Palestinian insurgents can be blamed directly on the company's founder Mark Zuckerberg, Erdan said, while going as far as saying that "some of the victims' blood is on Zuckerberg's hands," according to Haaretz. 
The minister was referring to the recent murder of a 13-year old teenage girl, Hallel Yaffa Ariel, who was stabbed to death by a 17-year old Mohammed Nasser Tra'ayra, a resident of the Palestinian village of Bani Naim. The girl, who was later confirmed by US State Department to be a US citizen, was assaulted in her bedroom in the Kiryat Arba settlement in the Israeli-occupied West Bank. The attacker was shot at the scene.
It later emerged, that the assailant, who was an active Facebook user, posted a series of alarming messages on his page, expressing his admiration for martyrdom after his relative and friend Yousef Walid Tarayrah was killed by the Israeli forces in March.
READ MORE: 'Once occupation ends, terrorism will disappear': Abbas speech in EU parliament enrages Israel
"Yousef is not the first martyr nor the last…God willing I will walk in the martyr's footsteps", he wrote in a post from March 17, according to The Times of Israel.
Apart from grieving over his friend, he also reportedly praised Palestinian attacks on Israelis, posting pictures of stone-throwing Palestinians and hailing a woman who allegedly deliberately wreaked car into the Israeli vehicle. 
Erdan said Facebook " could have reported to the police or defense officials about the post put up by that despicable murderer, " Haaretz reported.
In order to pressure Zuckerberg into changing the Facebook policy guidelines, Israelis should "flood him in every possible place with the demand to monitor the platform he established and from which he earns billions," Erdan said.
Since October, 34 Israelis and two US tourists fell victims to the new violent spiral of the Palestinian-Israeli conflict. IDF forces, in their turn, killed 201 Palestinians with 137 of them considered to be perpetrators, according to the data, provided by Reuters.
Marzena Rogalska, of Question for Breakfast talk show, became the unintended magician's victim as a stunt went wrong on air Saturday. 
It started out as a fun trick of slamming your hand on paper bags lined up on the table. However, one of the bags was hiding a sharp nail in it. 
Things turned bloody pretty fast, as Rogalska's hand was jammed into the nail. The magician, Marcin Poloniewicz, had apparently got confused amid the routine.
Poloniewicz, a semi-finalist in Poland's Got Talent, first put the nail inside one of the bags, mixed them up and successfully slammed his hand on top of one of the empty bags, leaving everyone smiling. 
However, then he chose a bag for the TV host, took Rogalska's hand, who already looked scared, and pushed it on top of the bag. Seconds later, the TV host was screaming as the nail was jammed into the middle of her hand. 
Meanwhile, her co-host remained smiling as the magician looked confused, believing Rogalska was just playing along.
Realizing what just happened, Poloniewicz quickly pulled the nail out. A scared Rogalska was rushed to the hospital and bandaged up.
"Thank you for your support. I'm alive. Everything will be fine," Rogalska said on Facebook after the incident.
The video was posted online over the weekend, gathering lots of angry comments.
"Yes, it had to be a magic trick, but I think the [Russian roulette] is not a magic trick at all," wrote one user.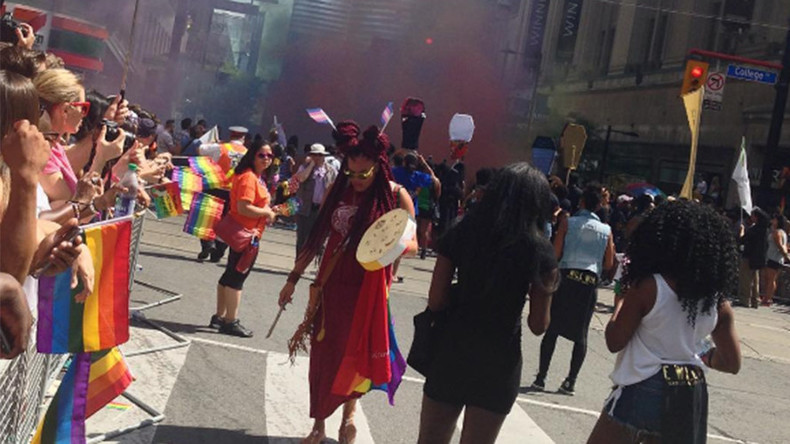 Black Lives Matter Toronto addressed the issue of anti-Blackness within Pride Toronto.
The group, which received Honored Group status at the parade, stopped their float during Sunday's march for around 30 minutes, not allowing others to proceed until their demands were met.
"When we accepted this year's Honored Group status from Pride Toronto, it was with the clear intention of using this platform to address what is a historical and current culture of anti-Blackness deeply embedded in the Festival," said Alexandria Williams, co-founder of Black Lives Matter Toronto. "If they truly want to honor us, they can accept these demands." 
In its news release, the Black Lives Matter said Pride Toronto "has shown little honor to black queer/trans communities, and other marginalized communities. Over the years, Pride has threatened the existence of black spaces at Pride that have existed for years."
The situation was resolved as Pride Toronto agreed and signed the list of demands, which allowed the parade to resume.
Some of the demands included a commitment to increasing representation among Pride Toronto, prioritizing hiring of black transgender women and indigenous people, as well as excluding police floats from the parade. 
The parade kicked off Sunday 2 p.m. local time, with dozens of roaring motorcycles driving down Bloor and Church streets in Toronto, with the rainbow flag clearly displayed. 
The parade paused at 3 p.m. in memory of the 49 victims of the anti-LGBT attack on an Orlando nightclub. Some people who attended the march carried signs for the victims.
The Pride parade made history this year after Justin Trudeau joined in. Trudeau became the first sitting Prime Minister to ever march in the event. Other politicians have joined him this year too, including Ontario Premier Kathleen Wynne and Toronto Mayor John Tory.
"Canada is united in its defense of rights and in standing up for LGBTQ rights; this is what we are truly celebrating today," Trudeau said on June 1 when he kicked off Prime Month in Parliament Hill.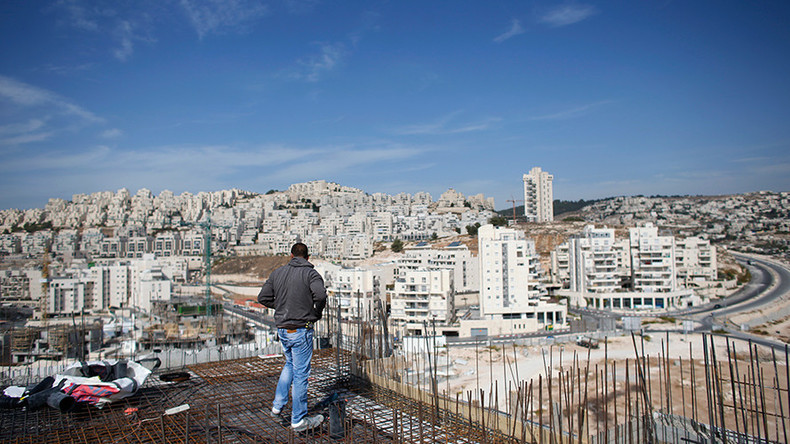 On Sunday, Netanyahu and his freshly-appointed defense minister, Avigdor Lieberman, signed off on plans for putting up 560 new housing units in Ma'ale Adumim, a West Bank settlement right outside the capital, according to the Jerusalem Post. Around 140 homes more were approved for the Jewish East Jerusalem neighborhood of Ramot and other 100 for the Har Homa neighborhood, in southeast Jerusalem. 
The permit was also issued for 600 homes in the Arab neighborhood of Beit Safafa. The decision, however, came under fire from local Israeli authorities, with the minister for Jerusalem affairs, Zeev Elkin, calling it one-sided and demanding new units also be approved for the Israeli neighborhood of Givat Hamatos which borders on Beit Safara.
"Those who want to maintain a Jewish majority in the capital cannot promote construction for the Arab population only,"  he said, as cited by the Times of Israel. Ministers have been urging Netanyahu to ramp up West Bank construction as one of the retaliatory measures to a recent killing which occurred in the Israeli settlement Kiryat Arba in the occupied West Bank, Haaretz reported.    
This comes in addition to the array of steps already taken up by the Israeli government in the wake of the brutal murder of 13-year old Hallel Yaffa Ariel, a US citizen, by a Palestinian assailant on Thursday.
READ MORE:   13yo Israeli stabbed to death in West Bank was US citizen
"We are using various means, including aggressive measures that we have not used in the past,"  Netanyahu said Sunday.
Among the measures announced was blocking the Hebron governorate with over 700,000 residents, where the attacker`s native town of Bani Naim is located, and withdrawing work permits from all of its residents. In course of the raids Sunday, six Palestinians, including the sister of the attacker, were arrested by Israeli forces.
On Friday, Liebermann also authorized the building of extra 42 housing units in the West Bank, reopening a construction tender frozen more than a year ago due to the lack of bidders. 
Furthermore, Israel banned the Palestinian governor of Hebron, Kamal Ahmad Hassan Hamid, from the country, accusing him of condoning terrorism. Ahmad visited the home of Mohammed Nasser Tra'ayra on Sunday to offer his condolences to the family.
"We were hoping that the Palestinian leadership would issue a pacifying and restrained statement, but unfortunately it does the opposite,"   reads  a statement by the Coordinator of Government Activities in the Territories, referring to Ahmad`s visit. The agency is responsible for implementing Israeli government`s policy in the occupied territories. 
The minister, however, dismissed the accusations, insisting his visit was in line with Palestinian cultural traditions and not of a political nature.
As the rift between the Palestinian authorities and Israeli leadership deepens, the two-state solutions seems less likely in a foreseeable future, according to the report by Middle East Quartet published on Friday.
The document slams Israel`s settlement policy, accusing Israel of  "steadily eroding the viability of the two-state solution,"  while at the same time calling on the Palestinian leadership to restrain Palestinians from instigating terror. 
"The Quartet report sounds an alarm bell that we are on a dangerous slope towards a one-state reality that is incompatible with the national aspirations of both peoples" , Nikolay Mladenov, UN special coordinator for the Middle East peace process, wrote in a statement Sunday.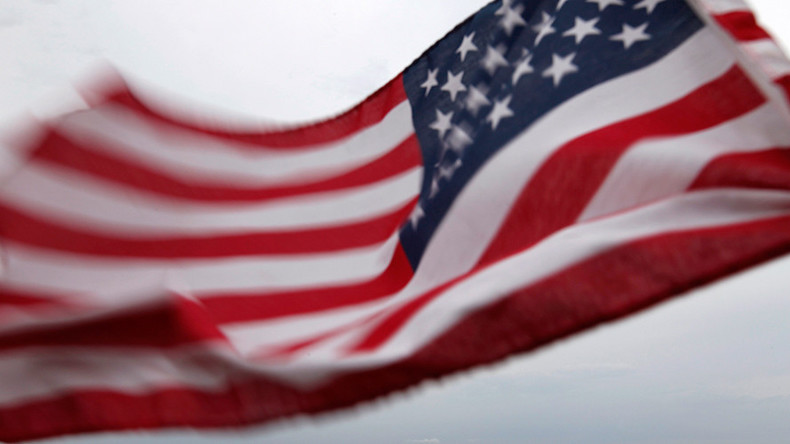 Two police officers were injured during the attack, according to state TV.
The assailant parked his car outside a hospital near the consulate at about 2:15 a.m. local time (July 3, 2315 GMT). His device detonated shortly afterward.
According to witnesses, the blast took place mere 20 meters from the gate of the consulate. 
An eyewitness also told Reuters that three further blasts rocked the scene. Police are believed to have carried out controlled explosions near the site.
None of the consulate employees were hurt in the attack, one of the workers told ABC News.
The US State Department said they were aware of the reports and were working with Saudi officials to find out more.
" All personnel under chief of mission authority are accounted for at this time ," a spokesperson told Reuters.
No terrorist group has so far claimed responsibility for the attack.
The Jeddah consulate was attacked with explosives and machine guns in 2004. Nine people were killed in the incident.
The attack accomplished its task even though no one but the suicide bomber was killed, since it had a significant psychological impact on the population, Daniel McAdams from the Ron Paul Institute for Peace and Prosperity told RT.
"The whole point of terrorism is to have a psychological impact on people and to convince people to do what they might not normally be motivated to do. Obviously occurring on Independence Day, I would guess [it would] have an impact. This has been a week of horrific terrorism attacks from Bangladesh to Iraq and Turkey as well. What is the reason? Difficult to say, but I think it is to mobilize public opinion," McAdams said.
The Jeddah incident follows a wave of large-scale attacks claimed by or attributed to the Islamic State terror group that have struck Turkey, Iraq and Bangladesh.
ISIS has been very active during the Islamic holy month of Ramadan, with the group calling on its militants to carry out attacks.
Threats were also reportedly made from a pro-ISIS Twitter account warning of attacks on Los Angeles International Airport LAX and New York's JFK airport as America was preparing to celebrate its July 4 Independence Day.
The account said that planes flying from Heathrow Airport to the US would be used to carry out the attacks.
WARNING: VERY GRAPHIC IMAGE BELOW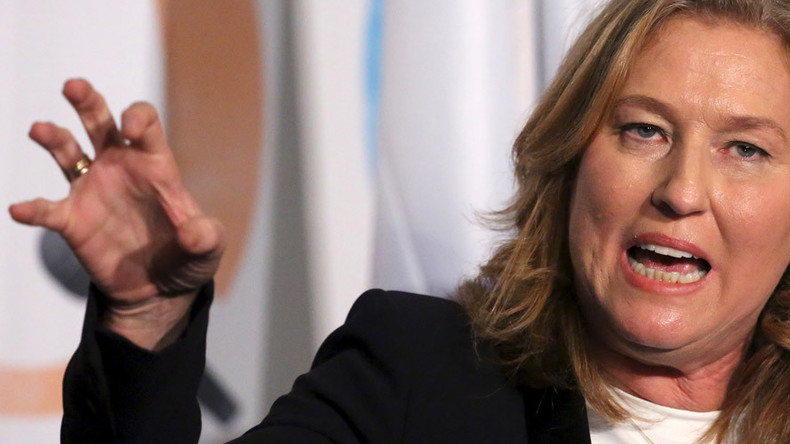 The summons was issued Thursday, but was only made public three days later.
The summons was canceled after diplomatic talks were held between Israel and the UK, which ended in Livni's visit to London acquiring the status of a " special diplomatic assignment ," Haaretz reported. This effectively granted her immunity from arrest and prosecution. She had been in Britain to attend a conference organized by the Israeli newspaper and the British Jewish Community.
Livni, who is now a member of the Knesset, Israel's parliament, was wanted for questioning by British police regarding her role in possible war crimes during Operation Cast Lead in Gaza in 2008, as she was the foreign minister, vice prime minister and member of the diplomatic security cabinet at the time.
The summons provoked a furious response from opposition leader Isaac Herzog, leader of the Israeli Labour Party, who sent a strongly worded letter to British Foreign Secretary Philip Hammond asking him to make sure that this incident would not be repeated in the future.
" In the context of the last few days, during which a 13-year old girl Israeli girl and a Rabbi were among those murdered by Palestinian terrorists [this] makes a mockery of the British government's calls for unity in fighting radical Islamist terror ," the letter read, as cited by the Jerusalem Post.
Abandoning normal diplomatic protocol, the UK opted to approach Livni directly, rather than going through the Israeli Embassy in London. After receiving the summons, the Israeli foreign minister informed her diplomatic mission, the Prime Minister's Office, the Foreign Office and the Justice Ministry, Haaretz reports.
Livni visited the UK last year, and was granted diplomatic immunity by the British government to avoid the possibility of arrest during her stay in the country. She was able to qualify for legal immunity by arranging meetings with British officials, exploiting a legal loophole that protects Israelis on official visits to the UK.
Speaking about being summoned by the police, Livni said she had decided to go public about her ordeal.
" I'm proud of the decisions I made as a cabinet minister in the Israeli government, " Livni said, as cited by Haaretz, while adding that she believed that " the British legal system is being abused ."
" The fact that Israeli decision-makers and army commanders are forced to participate in a 'theater of the absurd' when we come to London is something that is not acceptable, " she said. " It's not a personal issue, it's a moral issue and this is something that needs to be changed ," she mentioned.
As Israeli Foreign Minister during the 2008-09 Gaza War, Livni was involved in the decision to take military action in response to rocket fire coming from the Gaza Strip. The rocket fire itself was in response to a November 4, 2008 incident, when IDF soldiers killed several Hamas fighters in a military incursion.
Livni told reporters at the time: " We have proven to Hamas that we have changed the equation. Israel is not a country upon which you fire missiles and it does not respond. It is a country that when you fire on its citizens it responds by going wild – and this is a good thing."
A UN investigation found Israel had used excessive force which unfairly impacted on civilians, as well as using Palestinians as human shields by forcing them to enter houses which might be booby trapped.
Some 926 Palestinian civilians were killed in the conflict, according to the Palestinian Center for Human Rights. The report concluded Israel had violated articles of the Fourth Geneva Convention and the International Covenant on Civil and Political Rights.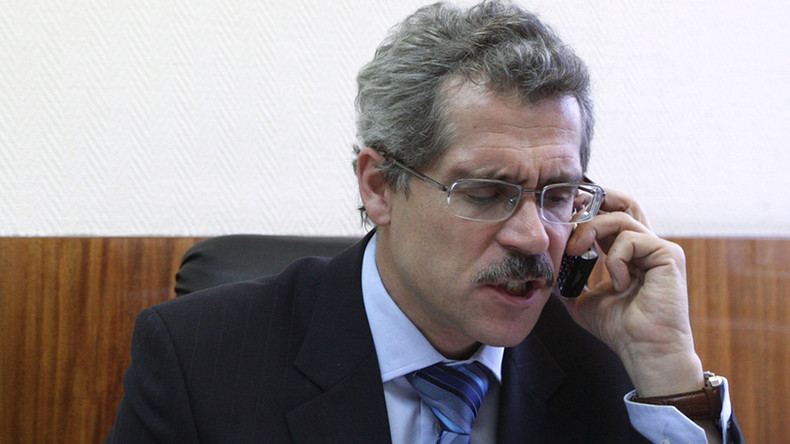 Investigators cited witnesses implicating Grigory Rodchenkov in a doping scheme.
"According to preliminary information, he [Rodchenkov] purchased these substances in the US and when selling them to clients, promised to cover the fact that banned substances had been detected in their samples," Vladimir Markin, spokesman for the Russian Investigative Committee said in a statement published  on Monday.
The committee has reason to think that Rodchenkov was the mastermind behind the illegal trade, the statement continued to say. There is as of yet no information about his possible accomplices.
"He could have destroyed the samples to conceal the selling of prohibited substances and avoid criminal responsibility that would bring him a much stricter punishment, than that [which exists] for violating WADA [World Anti-Doping Agency] standards," Markin also wrote.
Another detail revealed by the Investigative Committee is that Rodchenkov's sister had been convicted in 2012 for the illegal trafficking of substances that could have been used for doping. It is yet to be established where she bought the drugs.
The case against Rodchenkov was launched in the middle of June. He faces charges in Russia of abuse of authority based on World Anti-Doping Agency (WADA) reports and media reports which suggested Rodchenkov and Russian athletes violated anti-doping regulations.
Rodchenkov deliberately decided to destroy 1,437 blood samples in December 2014, despite receiving a letter from WADA requesting that he keep the samples, the investigation stated.
The former head of the Moscow anti-doping lab is currently in the US where he fled, stating that he has been fearing for his safety.
In May, Rodchenkov said in an interview with NYT that he substituted more than 100 samples given by Russian athletes during the Sochi 2014 Winter Olympics which was all part of a state-run "decade-long effort to perfect" Russia's performance at international competitions.
Russian Sports Minister Vitaly Mutko subsequently rejected the claims, stressing that no doping program had ever existed in Russian sports.
At the end of June the Investigative Committee filed a request with US authorities to help with carrying out the questioning of Rodchenkov, as part of the criminal case against him.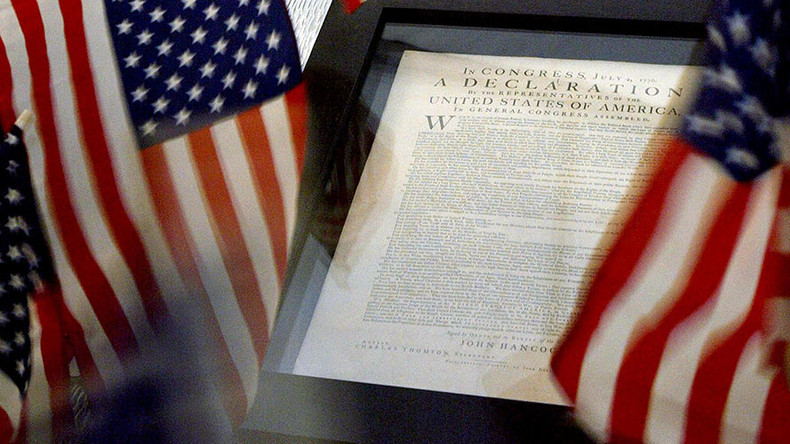 The late historian Howard Zinn, as well as political prisoners like Mumia Abu Jamal, know the real truth about those early, dark days.
July 4 supposedly celebrates the day in 1776 when the Declaration of Independence was signed and honors the Founding Fathers, many of them slave owners, who pushed through their own 'Brexit' from the English king.
But not everyone is feeling t he freedom instilled by the iconic document's promise of "Life, liberty and the pursuit of happiness," particularly with the world's highest  incarceration rate  and millions of poor  and hungry children.
At the risk of ruining your festive holiday, here are five myths about Independence Day that have been debunked in recent years.
1) The Founding Fathers were heroic men
Zinn obliterated America's Founding Father worshiping during his 2009 lecture 'Myth of the Good Wars' (Three 'Holy' Wars).
He blasted the history books' perceptions that these were heroes on a par with gods.
"Our 'Founding Fathers' were horrible, horrible people. We must accept this historical absolute truth, if we ever wish to move beyond it. They were incredibly racist, misogynist, classist, unapologetic exploiters of the common working person,"   he said.
He maintained these men were rich elites, interested in achieving US independence not for the people, but to make themselves even richer.
2) The Declaration of Independence was put into practice
Zinn called out the Founding Fathers for initiating the "worst genocide in all of human history" when they killed  up to 100 million  Native Americans.
Contrary to popular belief, not all Native Americans fought with Britain's King George III. Many sided with people in the Colonies , or avoided the conflict.
Many of those who did fight on the British side did so with the hope of saving their own homelands.
He also debunked the myth that the signatories were in favor of democracy. Instead he says they were openly anti-democratic and pro-republican.
Zinn called the American system "the most ingenious system of control in world history" and credited this  to the roots of independence.
"The pretense continued over the generations, helped by all-embracing symbols, physical or verbal: the flag, patriotism, democracy, national interest, national defense, national security," he said .
3) America was based on Christian principles
Thomas Jefferson, the main author of the Declaration of Independence, had widely contrasting religious views to the Christian patriots of his era - and today.
He was considered something of an outcast among his peers who insisted America was founded on Christian principles.
While Jefferson was intellectually interested in theology, he was reluctant to speak personally about religion.
The words "under God" were added to the Pledge of Allegiance in 1954 by Congress after a campaign by the Knights of Columbus, as a way to further this myth.
4) Liberty for all
Black revolutionary, writer, and former Black Panther Mumia Abu-Jamal, who has spent more than 30 years in prison for the killing of a Philadelphia police officer, much of it in isolation on death row, has also spoken out about American-style independence.
He spoke to Truthdig  ahead of the July 4 holiday and said: "We live in one of the most un-free systems on Earth."
"Where is this American freedom they keep telling us about? I don't see it. Black folks are more in danger, and being killed in even greater numbers, than during the reign of terror that was lynching and Jim Crow," Mumia said.
READ MORE: Police killed over 1,100 people in US in 2015
Amnesty International has long called on the US government to end the practice of solitary confinement. The human rights organization has also called for a new trial for Mumia.
READ MORE: Pennsylvania lawmakers sued over bill that silences prisoners  
5) The Declaration of Independence was signed on July 4
Perhaps one of the greatest myths surrounding the holiday is the date itself.
The Declaration of Independence wasn't actually signed until what is believed to be August 2, and even then, a handful of delegates to the Second Continental Congress, including Robert Livingston and John Dickinson, never added their 'John Hancocks.'
The Liberty Bell, the iconic symbol of American Independence, never rang on July 4, despite the legend, nor did the excitement over this event cause the crack.
Poor casting doomed the famous bell years before, first developing a crack in 1752 and becoming un-ring-able by 1846.
Even though schoolchildren still tap the bell gently 13 times every July 4, it wasn't until July 8, 1776 that it rang in honor of the first public readings  of the Declaration of Independence.
MANILA — The Department of Energy, too, will aggressively wage war against illegal drugs.
Short of issuing a warning, newly installed Energy Secretary Alfonso G. Cusi told the agency's employees on Monday that none of them should be involved in drugs, as he stressed that "corruption, drugs and criminality will have no place within the DOE organization first and foremost."
Cusi made the remark during his speech at the turnover ceremony held at the DOE on Monday . "If there's a drug addict here, kailangan magbagong buhay na (that person should change his life now)," Cusi later added during his first press briefing as the energy chief. "Based on the observations and the study we'll be making, we will identify what kind of drug testing we are going to do here at the DOE—whether it will be mandatory, if it will be random or if it will be implemented in certain areas. We will have to see. I would like to assume that the DOE is drug free," Cusi further explained.
Further changes are expected to come within the agency over the next several years, as Cusi bared plans of a reorganization, that will call for the appointment of new heads not only within the DOE, but across the attached agencies as well. "On appointments, there is a process. For the past few days, I've been here, trying to evaluate the people. There will be changes… and we're going to reorganize to make sure that we have team that is up to the challenge," Cusi said.
"Change is coming. Of course, we won't be doing this in just one day. I'll be keeping the incumbent office secretary who knows the ins and outs at the DOE, but there will be changes among the undersecretaries, assistant secretaries as well as in the attached agencies like the Power Sector Assets and Liabilities Management Corp. and National Electrification Administration," he added.
Cusi, who was regarded as an "outsider" in the energy industry, said these changes would be in line with his planned brand and style of management as the energy chief. The target, according to Cusi, is to lead the DOE from the perspective of a consumer.
"You don't have to be an energy man (or one who has had extensive experience in the energy sector) to be a leader or a manager. As I've said, I'm leading the DOE from a perspective of a consumer, while not discounting my responsibility to the utilities (and other stakeholders)," he said.
"The principles of management are the same. It's just the subject that differs but it's the same for managing people, assets and goals. I'm the type of leader who is participative, consultative. I involve people (in the processes)," Cusi explained.
Prior to his appointment, Cusi was the chair of Starlite Ferries, Inc., which started to ply the Batangas-Calapan, Mindoro and Roxas-Caticlan routes in 1995. The company led the way in modernizing the Philippine maritime industry with the acquisition of brand-new roll-on, roll-off (Ro-Ro) inter-island vessels from Japan. Cusi's experience in the public sector, meanwhile, included stints as the director general of the Civil Aviation Authority of the Philippines (CAAP), general manager of the Manila International Airport Authority (MIAA) and general manager of the Philippine Ports Authority (PPA). SFM
WASHINGTON— They've been bitter rivals, allies and colleagues.
When they take the stage at their first joint campaign appearance on Tuesday, President Barack Obama and Hillary Clinton will show off a new phase in their storied relationship: co-dependents.
Clinton's chances of winning the White House hinge on rallying Obama's coalition to her cause. Obama's legacy depends on her success. Eight years after they spent millions tearing each other down in pursuit of the White House, they will now spend countless words and four months selling each other to the public.
READ: Obama endorses Clinton as successor
The foe-to-friend story will be at the center of the Obama-Clinton show in Charlotte, North Carolina, aides to both say. In his remarks, the president will act as a character witness for his former secretary of state, who is struggling to convince voters of her trustworthiness and honesty. There is no better politician to testify on her behalf, many Democrats believe, than the man who once counted himself among the Clinton skeptics but came around to be one of her biggest boosters.
"I think that he can be very helpful, particularly with Democratic voters and some independent voters who have doubts," said David Axelrod, the chief architect of Obama's 2008 race for the Democratic nomination against Clinton. "He can do that by sharing his own experience. They were rivals, they had their differences; that gives him some additional standing."
The Clinton campaign also is hoping Obama acts as a reminder of another, more popular chapter in Clinton's career. For four years, Obama trusted her to circle the globe representing his foreign policy to the world. She sat at his side in the Situation Room. She was the good soldier, putting aside her political ego to join the administration of the man who defeated her. During her tenure at the State Department she was viewed favorably by most Americans.
The White House confirmed Monday that Clinton and Obama will travel to the event together on Air Force One. The last time they traveled together was 2012 when they visited newly democratic Myanmar, a particular issue of interest to Clinton. While Obama and Clinton are only expected to be in Charlotte for a few hours, their schedules leave room for a possible unannounced stop around town that could showcase their rapport.
READ: Obama and Biden join Clinton on campaign trail next week
"As someone who was a former rival and came to put a lot of faith in her, we believe the president's support for her is particularly meaningful to voters," said Clinton campaign adviser Jennifer Palmieri.
Clinton's Republican presidential rival objected to the travel plan. "Why is President Obama allowed to use Air Force One on the campaign trail with Crooked Hillary?" Donald Trump tweeted. "Who pays?"
Presidents make all their airplane flights on Air Force One, no matter the purpose of the trip. Political committees are required to contribute to the cost of a president's campaign-related travel, though a portion of such costs is borne by taxpayers, too. The White House did not immediately respond to a request for comment on Trump's tweet.
Obama makes his first campaign appearance during a wave of popularity unlike anything he's experienced since his first term. Clinton aides say they're confident they could deploy him in any battleground state, though they believe he'll be particularly effective rallying young people, as well as black and Hispanic voters, and will be instrumental in voter registration efforts.
Obama won't just fire up these voters' Clinton kudos, of course. In a series of remarks in recent weeks, the president has proven himself to be one of the Democrats' most effective critics of Trump. From his perch at the White House and on the world stage, Obama has regularly found ways to blast Trump's message and mock his style. The mix of high-minded concern and sharp-elbowed sarcasm is widely viewed as an effective, tweetable model for other Democrats.
Still Obama won't spend the next four months as the "Trump-troller in chief," as one official put it. Obama plans to take a largely positive message on the road as his campaigning picks up later this summer. That's in part because he's campaigning for the continuation of his agenda — as well as Clinton's. On health care, immigration, financial reform and the environment, Clinton is largely promising a continuation or acceleration of Obama's policies.
Obama and Clinton originally planned to make their first campaign appearance together in Wisconsin, a Democratic-leaning state where Clinton struggled in her primary fight with Bernie Sanders. Campaign aides viewed the rally as a way to forge Democratic unity after the bruising primary and consolidate the party's voters in a state Clinton needs to carry in November.
But the June 15 rally was postponed due to the mass shooting at an Orlando nightclub. By the time the campaign and White House got around to rescheduling, Clinton aides said the landscape had shifted — they are now far less worried about bringing along Bernie Sanders voters and more interested in using the president to rallying voters in one of the most divided general election battlegrounds.
Obama narrowly won North Carolina in the 2008 presidential election, becoming the first Democrat to win the state since 1976. His campaign aggressively registered more young people and black voters, and he drew support from moderates in the booming suburbs of Charlotte and Raleigh-Durham.
The president was eager to cement Democrats' strength in North Carolina during his re-election campaign, even holding his convention in Charlotte. But he was dogged by a sluggish economy and disappointment among some swing voters, and lost to Republican Mitt Romney by 2 percentage points.
Severe tropical storm "Nepartak" is not seen to make landfall by the state weather bureau, but it will enhance the southwest monsoon or hanging habagat.
Obet Badrina of the Philippine Atmospheric, Geophysical and Astronomical Services Administration said on Tuesday that the storm will bring monsoon-enhanced rains starting Thursday until weekend in the country's western sections including Metro Manila.
Nepartak will be locally named Butchoy when it enters the Philippine area of responsibility (PAR) by Tuesday afternoon.
READ: 'Butchoy' coming, not making landfall, but will linger
The storm further gained strength at 105 kilometers per hour near the center and gusts of up to 135 kph. It also accelerated northwest at 30 kph. It was located 1,460 kilometers east of Virac, Catanduanes.
The southwest monsoon is affecting Southern Luzon, Visayas and Mindanao, Pagasa said.
Calabarzon, Mimaropa, Western Visayas, Davao region, Zambales and Bataan will have cloudy skies with light to moderate rains and thunderstorms.
Metro Manila and the rest of the country will have partly cloudy to cloudy skies with isolated rains or thunderstorms. IDL
CAGAYAN DE ORO CITY – Ozamiz City officials have started a crackdown on suspected drug personalities in line with President Duterte's call for a war on drugs.
Ozamiz Mayor Reynaldo Parojinog Sr. said he has introduced "Oplan Tokhang" in his jurisdiction.
"Oplan Tokhang" (from toktok and hangyo, or knock and plead) — a concerted effort of the local government, the police, the Philippine Drug Enforcement Agency and other government offices — aims to eliminate the selling and using of prohibited drugs, specifically methamphetamine hydrochloride of "shabu" by urging users and pushers to mend their ways and stop getting involved in illegal activities.
Parojinog said even before Mr. Duterte started the campaign, he was already an anti-drug advocate when he was elected as president of the Association of Barangay Chairs in 1997, and continued his advocacy when he became the city mayor in 2001.
Parojinog revealed that six of the city's 51 barangays (villages) have been identified as heavily drug-infested, and one of them, San Roque, has more than 50 persons dealing in shabu, with a few drug lords operating in the barangay.
San Roque is located in an area more commonly known as "Lawis" and this is where, according to the mayor, the bulk of the illegal drug traders in Ozamiz set up their base of operations, who mostly get their stock from Manila and sometimes Marawi City.
San Roque has dozens of "langub (caves)," the local term for a drug den where users go to get high and pushers go to score shabu, which they sell to other areas.
The shabu business in the city has reached an alarming proportion that one suspected drug lord is said to be receiving 10 kilograms of shabu from his supplier in Manila on a regular basis.
Next to San Roque, Parojinog identified Barangays Triunfo, Sta. Cruz, Tinago and Carmen as having a high presence of drug dealers.
From these villages, the illegal drugs would then find its way to the Zamboanga Peninsula and other parts of Mindanao.
"Ozamiz has been notoriously known as source of shabu. We want to break that tag and make our city clean and ultimately drug-free," he said.
Speaking to reporters during the launching of Oplan Tokhang over the weekend, Parojinog said he wanted to cut off shabu's supply line for good by going after the drug lords and vendors in his city.
In San Roque and Sta. Cruz, Parojinog talked to suspected drug pushers and users and laid out the program of the local government for them to stop getting involved in the narcotics trade.
He said drug users could go to a rehabilitation facility and the city would shoulder the expenses of detoxification.
A livelihood assistance package awaits those who want to stop selling drugs. "They can choose whatever livelihood they want, as long as it is decent and legal," he said.
Parojinog said he would encourage the drug personalities to come forward and promise not to go back to their old ways.
Meanwhile, the proposed rehabilitation center for the city's drug users is already in the pipeline after the availability facility in the province was filled up by individuals who voluntarily submitted themselves to detoxification.
Both Parojinog and his daughter, Vice Mayor Nova Princess Parojinog-Echavez, are working together to find a rehabilitation center.
The city government has been fast-tracking the bidding process to identify a rehabilitation facility that could serve Ozamiz's users, said Parojinog-Echavez.
She said the city government has found one rehabilitation center that would suit the requirements of the city government and could be tapped as partner agency through the public-private partnership program.
"The identified rehab center has, so far, satisfied the requirement having a building and can accommodate 40 persons," Parojinog-Echavez said in an interview.
Earlier, the City Council passed and approved the Comprehensive Anti-Illegal Drugs Ordinance, including provision for the reorganization of the Barangay Anti-Illegal Drugs Council (BADC). SFM
PARIS, France — Artificially stimulating the brain's feel-good center boosts immunity in mice in a way that could help explain the power of placebos, a study reported Monday.
"Our findings indicate that activation of areas of the brain associated with positive expectations can affect how the body copes with diseases," said senior author Asya Rolls, an assistant professor at the Technion-Israel Institute of Technology's Faculty of Medicine.
The findings, reported in Nature Medicine, "might one day lead to the development of new drugs that utilize the brain's potential to cure," she said.
It has long been known that the human brain's reward system, which mediates pleasure, can be activated with a dummy pill devoid of any active ingredients — known as a placebo — if the person taking it thinks it's real medicine.
"But it was not clear whether this could impact physical well-being," Rolls told AFP.
Nor did scientists know — if, indeed, an immune response was strengthened — exactly how the signal traveled through the body.
Rolls and colleagues incubated immune cells from mice exposed to deadly E. coli bacteria after specific cells in the animals' reward center had been stimulated.
These immune cells were at least twice as effective in killing bacteria than ordinary ones, they reported.
In a second test, the scientists vaccinated different mice with the same immune cells.
Thirty days later, the new set of rodents was likewise twice as likely to be able to fight off infection.
Food and sex
The immune-boosting information emanated from a part of the brain called the ventral tegmental area, home to a reward system powered by the mood-modifying chemical dopamine.
This area lights up in brain scans when a mouse — or a human — knows that a tasty meal, or a sexual encounter, is in the offing.
From there, the study found, the message is routed via the sympathetic nervous system, which is responsible for snap responses in a crisis situation, until it triggers the bacteria-fighting immune response.
Evolutionary pressures may play a key role in the observed association, the researchers speculated.
"Feeding and sex expose one to bacteria," explained Rolls said.
"It would give one an evolutionary advantage if — when the reward system is activated — immunity is also boosted."
The next step will be mice experiments to find molecules — potential drugs — that could reproduce this cause-and-effect.
"Maybe they could be used as new therapeutic targets," Rolls said.
The breakthrough was made possible thanks to a pair of new technologies, said the study's other lead author, Shai Shen-Orr, also from the Technion-Israel Institute of Technology.
One enables neurons to be switched on an off. The second gives scientists high-resolution profiles of hundreds of thousands of cells in the immune system.
The San Antonio Spurs didn't waste any time after losing out in the Kevin Durant sweepstakes.
The Spurs agreed to a two-year deal with veteran forward Pau Gasol on Monday, a person with knowledge of the situation told The Associated Press.
The deal is worth more than $30 million and final terms will be completed after the Spurs make a move or two to create the necessary cap space, according to the person who spoke on condition of anonymity because the contract cannot be signed until Thursday.
The Spurs were one of six teams granted a meeting with Durant last weekend, and they had hoped to sell the biggest available free agent on joining the most consistently successful American sports franchise of the last two decades. But Durant announced on Monday he was leaving the Oklahoma City Thunder for the Golden State Warriors, making the Western Conference even more daunting for the Spurs and the rest of the contenders.
READ: Kevin Durant joins Stephen Curry, Warriors
That didn't stop the Spurs from remaining aggressive in hopes of matching a team that won a league-record 73 regular-season games and just added a fourth All-Star to its roster.
Gasol has been one of the league's most talented and versatile big men for the last 15 years. He spent the last two seasons in Chicago and averaged 16.5 points, 11.0 rebounds and 4.1 assists this year, his game showing few signs of aging even as he prepares to turn 36 on Wednesday.
In many ways, it's a perfect match for the Spurs, who have long coveted international players for their polished skills and unselfish approach. He will fit right in with Gregg Popovich's ball-moving system, and the Spurs' reputation for resting players so they can be fresh for the playoffs had to be appealing to Gasol, who will be entering his 16th NBA season.
There were a number of suitors lining up for him, including Portland, Minnesota and Toronto. The Timberwolves offered him a two-year deal worth $36 million to open negotiations, but Gasol wanted to play for a team that was ready to contend for the championship.
The Spurs will have to make roster moves to accommodate Gasol's deal, which was first reported by Yahoo Sports. That could include trading veteran forward Boris Diaw to get the cap space to add Gasol to a frontcourt that already features LaMarcus Aldridge and Kawhi Leonard.
It also raises further questions about the future of franchise player Tim Duncan. He has been mulling retirement after completing his 19th season. Most believe there is a real chance Duncan will end his career this summer. Should that happen, Gasol gives the Spurs a player who could slide right into that role.
BACKSTORY: Spurs unsure if Duncan, Ginobili will return
DUBAI, United Arab Emirates — State-linked Saudi news websites reported an explosion Monday near one of Islam's holiest sites in the city of Medina, as two suicide bombers struck in different cities without killing anyone.
Sabq news site and other local media, quoting unnamed sources, said the explosion was caused by a suicide bomber near a security building outside the Prophet Muhammad's mosque. Several cars caught fire. Local media showed images of what appeared to be a fire outside one of the buildings overlooking the Prophet's Mosque. It was not immediately clear if anyone was killed or wounded in the blast.
The sprawling mosque where the Prophet Muhammad is buried is visited by millions of Muslims from around the world each year during pilgrimages to Mecca. The area would have been packed with pilgrims for prayer during the final days of the Muslim holy month of Ramadan, which ends in the kingdom on Tuesday.
The Interior Ministry could not immediately be reached for comment.
Qari Ziyaad Patel, 36, from Johannesburg, South Africa, was at the mosque when he heard a blast just as the call to sunset prayers was ending. People were breaking their fast with dates so the mood was subdued, he said. Many at first thought it was the sound of traditional, celebratory cannon fire, but then he felt the ground shake.
"The vibrations were very strong," he said. "It sounded like a building imploded."
Also Monday evening, a suicide bomber and a car bomb exploded near a Shiite mosque in eastern Saudi Arabia, according to a resident there, several hours after another suicide bomber carried out an attack near the U. S. Consulate in the western city of Jiddah.
The possibility of coordinated, multiple attacks across different cities in Saudi Arabia on the same day underscores the threat the kingdom faces from extremists who view the Western-allied Saudi monarchy as heretics and enemies of Islam. Saudi Arabia is part of the U. S.-led coalition fighting the Islamic State group in Iraq and Syria.
The attack in the eastern region of Qatif did not appear to cause any injuries, said resident Mohammed al-Nimr, whose brother is Nimr-al-Nimr, a prominent Saudi Shiite cleric executed in January. He told The Associated Press the bomber detonated his suicide vest when most residents of the neighborhood were at home breaking the daily Ramadan fast.
Qatif is heavily populated by Shiites, who are a minority in the Sunni-ruled kingdom. Al-Nimr said that near the body of a suicide bomber was a car bomb that also went off around the same time.
The IS group's local affiliates in the kingdom have previously attacked Shiite places of worship, including an attack on a Shiite mosque in Qatif in May 2015 that killed 21 people.
Earlier Monday, the Interior Ministry said a suicide bomber had detonated his explosives when security guards approached him near the U. S. Consulate in Jiddah. The attacker died and the two security men were lightly wounded, according to the ministry statement, which was published by the state-run Saudi Press Agency. Some cars in the parking lot were damaged.
Interior Ministry spokesman Maj. Gen. Mansour al-Turki was quoted in the statement as saying the guards noticed the man was acting suspiciously at an intersection on the corner of the heavily fortified consulate, near a hospital and a mosque.
The U. S. Embassy in Saudi Arabia confirmed there were no casualties among consular staff, and said it remains in contact with Saudi authorities as they investigate.
No one immediately claimed responsibility for the attack.
The Interior Ministry did not say whether the bomber intended to target the U. S. diplomatic compound, adding that an investigation is underway to determine his identity.
The state-run news channel al-Ekhbariya, quoting the Interior Ministry, said the bomber was not a Saudi citizen, but a resident of the kingdom. It gave no further details on his nationality. There are around 9 million foreigners living in Saudi Arabia, which has a total population of 30 million.
Footage aired on the channel after the attack showed crime scene investigators and police casing the area for evidence and dusting for fingerprints. Al-Ekhbariya said security forces detonated six explosive devices found at the scene.
A 2004 al-Qaida-linked militant attack on the U. S. Consulate in Jiddah killed five locally hired consular employees and four gunmen. The three-hour battle at the compound came amid a wave of al-Qaida attacks targeting Westerners and Saudi security posts.
More recently, Saudi Arabia has been a target of Islamic State attacks that have killed dozens of people. In June, the Interior Ministry reported 26 terror attacks in the kingdom in the last two years.
The U. S. Embassy regularly issues advisory messages for U. S. citizens in Saudi Arabia. In a message issued Sunday and another one issued after the attack Monday, the embassy urged Americans to "remain aware of their surroundings, and take extra precautions when travelling throughout the country." It also advised citizens to "carefully consider the risks of traveling toSaudi Arabia."
In neighboring Kuwait on Monday, security forces said they had arrested several suspects with alleged ties to IS, including an 18-year-old man who was planning to attack a Shiite mosque in the final days of Ramadan. Officials did not say when the arrests took place. An IS affiliate claimed responsibility for a suicide bombing carried out by a Saudi man last year in one of Kuwait's oldest Shiite mosques. That attack killed 27 people.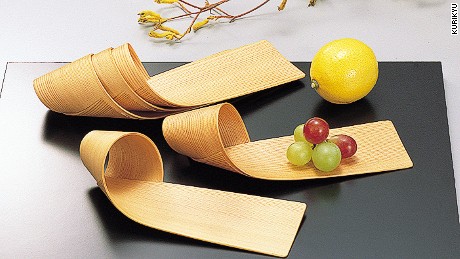 Finding something that defies cliche can be a huge challenge.
Sure, painted novelty chopsticks, green tea sets and beckoning maneki neko cat dolls are a lovely addition to any home.
But when it comes to traditional arts, Japan's northern region of Tohoku is where you'll find some of the country's most impressive ancient crafts -- still being produced by skilled artists to this day.
Here's at look at some of Tohoku's most famous traditional arts and crafts as well as tips on how to experience the production process firsthand.
Magewappa (bent woodwork)
Regardless of whether you're in a high-end restaurant or a tiny sushi joint, you'll notice most of Japan's best restaurants have one thing in common -- presentation.
What many of the dishes are served in are masterpieces in their own right.
Among these is magewappa, or bent woodware, a traditional craft used to make bento boxes, steamers and other items.
Magewappa originated in Akita, one of Tohohku's six prefectures.
It's made by soaking or steaming shaved wood, such as cedar or cypress, and bending it.
The aroma of naturally grown Akita cedar and the beauty of the wood's straight grain lend character to the meal.
These simple, light but sturdy lunchboxes are both elegant and practical.
Magewappa can be found in shops throughout Akita prefecture but the award-winning brand Kurikyu, in the city of Odate, is particularly famous for its incredible magewappa designs.
Erosoku (painted candles)
Using only natural ingredients, these candles are made up of several layers of wax extracted from the seeds of lacquer trees.
Artisans paint the candle's long body with florals and other decorations.
Once used by the samurai and upper classes, these colorful sticks add a festive touch during the winter months.
Artisans in Aizu, Fukushima prefecture's westernmost region, have been making them by hand for hundreds of years.
Aizu hosts several candle festivals each year.
For a list of events and shops, check out Aizu.com .
Kokeshi dolls
Little is known about the origins of kokeshi, but these traditional Tohoku dolls are popular souvenirs.
Their gentle expressions are hand-painted by simple, lively brushstrokes, their bodies smoothly carved out of cream-colored wood.
Even the Beatles were given some back in 1965 during a visit to Japan.
The wooden dolls are believed to have first been made during the Edo period (1603 to 1868) in an onsen area in Tohoku's Miyagi prefecture and have long been associated with these therapeutic baths.
The most commonly seen dolls hail from the Naruko onsen resort , but there are also regional variations, distinguished by their facial features, designs and types of woods.
Today, modern versions sporting creative hairstyles and kimonos can be found throughout the country.
An excellent video showing how they're made can be watched here.
For those who want to make their own, the Tsugaru Traditional Art and Craft Store in Aomori offers doll-making workshops.
Kogin-zashi embroidery
Stitched on linen and dyed in indigo, the geometric patterns often seen on traditional embroidered Japanese cloth originated in the Edo era.
Behind that fine needlework is a history of hardship, dexterity and creativity in Aomori prefecture.
To endure the north's severe winters, women in farm villages wore layers and layers of linen.
Stitch by stitch, they wove cotton threads onto specific areas to add structure to the fabric, and thus kogin-zashi embroidery was born.
Kogin means "small cloth" and zashi means "stitches. "
The technique has been rigorously preserved.
"Kogin has its own rules, and when even a single pattern is altered, it is not kogin any longer but mere 'embroidery,'" says Sadaharu Narita , president of the Hirosaki Kogin Institute ( 61 Zaifu-cho in Hirosaki city, Aomori prefecture ), which promotes the art of kogin-zashi.
Tsugaru lacquerware
Decorated with a filigree-like base pattern, these glossy wares are coated by layers and layers of colored lacquer.
Each layer has to be completely dry before the next one is applied.
At the end of the process, beautiful patterns with a rich sheen and sense of depth emerge.
Production of Tsugaru lacquerware began in late 17th century around the castle town of Hirosaki in Aomori prefecture.
Designated as a national traditional craft by the government in 1975, they are designed for everyday use though nicer pieces are strictly for decor.
Where to buy: Many shops in Hirosaki sell the product, including the Aomori Lacquerware Federation ( 2-4-9 Kanda, Hirosaki )
In Aomori city, head to the Aomori Torusato Shop ( 1-1-1 Yasukata, Aomori ).
Nambu dyeing
Originally a fashion statement worn mainly by samurai, these funky patterns can now be found on items such as kimonos, bags and wrapping cloths.
The production technique, called Nambu kodai katazome, involves using a stencil to create intricate and geometric details.
It's said that a man who worked for the Nambu samurai clan developed this three-step dyeing technique in 1628, adapted from a process brought in from China.
Visitors can learn more about the production process and buy dyed products at Ebisu-ya Ono Sensaisho ( 10-16 Zaimoku-cho, Morioka city, Iwate prefecture ).
Tohoku's arts and crafts villages
There are several hands-on craft villages in the region.
We had a chance to experience the fantastic Morioka Handiworks Square in Iwate Prefecture.
It offers workshops and demonstrations highlighting some of the prefecture's food and arts specialties.
Most of the workshops take an hour. These include ceramics, bamboo crafts, traditional toys, noodle-making and takiura fabric-dyeing.
You can also watch the blacksmiths in action as they make beautiful Nanbu ironware like teakettles and vases.
Nanbu ironware, which originated in 1633, is a local specialty of Iwate prefecture. It was designated a traditional craft by the Japanese government in 1975.
In addition to all the hands-on workshops there's a huge array of local souvenirs -- not to mention plenty of bottles of top sake , an Iwate specialty.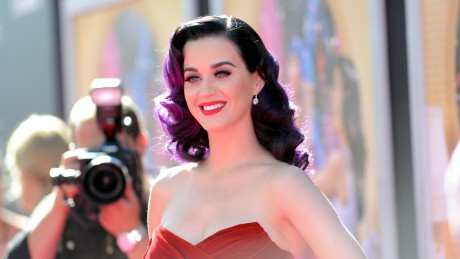 "It's party time, @katyperry! " Twitter's official account tweeted. "With 90 million on the guest list, we're gonna need a really big dance floor. "
In close competition to Perry's impressive social status are fellow pop stars, Justin Bieber, with 83.8 million followers, and Taylor Swift, with 79 million.
Perry, who calls her beloved followers, "KatyCats," is an active Twitter bird. She tweets what she eats, promotes her favorite music and advocates for political action. Recently, Perry urged her followers in America to register to vote and support Hillary Clinton.
Perry also shares spiritual tweets.
And silly tweets, like the time Perry shared a photo of herself in a purple hoodie and said she was a "Belieber. " That tweet alone received over 99,000 retweets.
When Perry learned she had broken the Twitter record Friday, she tweeted "Dang this is tight. " With a crowd as large as the one following Perry, that sounds about right.
These are people who telecommute and live nomadic lifestyles -- spending as much time as they'd like in cities of their choosing.
Digital nomads earn a living, many of them in the tech industry among many different sectors.
Contrary to popular opinion, they're not out on the beach or on Instagram all the time.
Digital nomads have their own Facebook groups with tens of thousands of members and a Reddit group which has 25,000 subscribers. Digital nomad conferences are held in Asia and Europe.
"Before that it was a tiny fringe scene," says Pieter Levels, a Dutch programmer who has worked remotely from different cities for the last three years.
"Now it's actually becoming a normal thing and it's a popular topic among my (non-nomad) friends. People are up for it. "
In 2014, Levels started a site called Nomad List , a website that crowdsources information to share with fellow nomads.
Over the years, people have contributed their thoughts on topics like the weather, how much English is spoken, safety, Wi-Fi and monthly cost of living across hundreds of cities.
The results are these 10 most popular cities for digital nomads, based on real-time check-ins on Nomad List.
1. Chiang Mai, Thailand
This mountainous city perpetually ranks at the top for digital nomads as a calm place to work and play.
"It's the perfect combination of low costs of living, stable Wi-Fi, friendly people and community," says Johnny Jen, who left his corporate job in California to move to Chiang Mai.
"There's also a ton of culture, great food, warm weather, a great coffee scene and all of the comforts of a big city while having a laid back, easygoing vibe. "
Depending on how well you budget, you can live on $600 to $1,500 a month, says Jen, who blogs about Chiang Mai living.
According to users, the city is very safe and boasts a number of co-working spaces.
As for downsides, it ranks poorly for nightlife -- it's a quiet city.
Monthly estimated costs: $963
MORE: Thailand travel: 10 essential Chiang Mai experiences
2. Bangkok, Thailand
With a bustling nightlife, Bangkok is a stark contrast to quiet Chiang Mai.
Bangkok "has all of the big city perks," says Jen. Nomads found the city extremely affordable, with a basic meal costing on average $2.27.
But digital nomads haven't been impressed with the air quality and weather -- it can get hot.
Monthly estimated costs: $1,439
MORE: Insider Guide: Best of Bangkok
3. London, UK
With its increasingly sophisticated start-up scene and crazy amount of activities, London is a major draw for digital nomads.
The digital nomads love the lively nightlife but don't care for the air quality.
However, the cost of living is high and the dust has yet to settle from last week's game-changing vote for the UK to quit the EU.
Monthly estimated costs: $3,264
MORE: Insider Guide: Best of London
4. Berlin, Germany
This is a more affordable Western Europe route.
The city draws a younger, start-up crowd. People who stay in Berlin ranked it highly for a great quality of life, safety and friendliness.
The downside is that central heating and air conditioning is not Germany's forte. Prepare to sweat.
Monthly estimated costs: $2,323
MORE: Insider Guide: Best of Berlin
5. San Francisco, USA
Your wallet will get much slimmer here, but at least you'll have new memories.
San Francisco has the highest rent in the United States, with an average one-bedroom apartment going for $3,590. You might be sharing it with more housemates than you ever thought possible.
But San Francisco's charms can't be denied with its high ratings for quality of life, Wi-Fi and nightlife.
Monthly estimated costs: $4,523
MORE: Insider Guide: Best of San Francisco
6. Amsterdam, Netherlands
Start-ups are increasing in this city along with more innovative co-working spaces.
Nomads love the nightlife, the overall friendliness and the air quality.
But settling in Amsterdam is not necessarily cheap.
Monthly estimated costs: $3,628
MORE: Insider Guide: Best of Amsterdam
7. Prague, Czech Republic
It's hard to beat the scenery of Prague with its majestic architecture and historic streets.
The city was highly rated for being friendly to women, great nightlife and entertainment.
But it scored poorly for air quality, racial tolerance and English-speaking.
Monthly estimated costs: $2,179
MORE: Insider Guide: Best of Prague
8. Hong Kong
Start-up entrepreneurs find Hong Kong an easy place to set up shop, thanks to business-friendly policies.
With scenic skyscrapers and more dim sum than you know what to do with, digital nomads rank the city highly for great Internet, weather and abundance of air conditioning.
However, it ranks poorly for air quality.
Monthly estimated costs: $1,825
MORE: Insider Guide: Best of Hong Kong
9. Ho Chi Minh City, Vietnam
The city formerly known as Saigon has becoming increasingly popular with digital nomads.
This fast-paced metropolis ranks well in affordability, but finding people who speak English can be tricky and the Internet can be spotty.
Monthly estimated costs: $732
MORE: Insider Guide: Best of Ho Chi Minh City
10. Tokyo, Japan
Crammed with food, culture, cutting-edge technology and efficient public transit, you can't really get bored in Tokyo.
But the language barrier can be a challenge.
Monthly estimated costs: $2,755
MORE: Insider Guide: Best of Tokyo
The United States has 240 years of experience celebrating the Fourth of July, and it's hard to do ANYTHING that long without getting some good stories in the process, especially the way the good ol' U S of A does it.
Former President John Adams wrote in his diary that the Fourth "ought to be solemnized with pomp and parade, with shows, games, sports, guns, bells, bonfires, and illuminations, from one end of this continent to the other."
Five states banned fireworks this year due to drought concerns;  Delaware, Massachusetts, and New Jersey have longstanding bans of fireworks. Luckily, for people in other states, the privilege to carry on the tradition of exploding things is preserved.
Here are four incredible ways Americans celebrated the Fourth of July:
4. Early Americans took to the streets with rowdy parties in the years immediately following the war
By 1903, Fourth of July celebrations claimed 400 lives with over 4,000 injures, according to the Journal of the American Medical Association. A large majority of those recorded injuries came from children playing with guns filled with blank cartridges.
Heavy drinking and explosions were a hallmark of early celebrations; in 1778, General George Washington issued double rations of rum for his troops, and mandated that all cannons be shot throughout the celebrations.
One tradition in New England involved lighting a wooden barrel filled with tar on fire and rolling it through the streets. The evening before the Fourth became known for rowdy drunken parties. Effigies of politicians were burnt during these parties, and the night usually ended with widespread looting.
3. Massachusetts celebrated with 130-foot-tall bonfires
In response to the Journal of the American Medial Association report in 1903, cities in Massachusetts decided to create a unified planned bonfire that would allow officials to better control the general public.
An old tradition known to Salem, Mass., started with giant bonfires on Gallows Hill. After the Gunpowder Plot in England perpetrated by Guy Fawkes, the huge bonfire was moved to November. The yearly ceremony allowed the public to quietly act out its aggressions against the Catholic Church with limited damage.
By 1912, the yearly event had been largely established on the night of July 3rd to "announce the night was turned into the morning of a new year of Liberty." The first bonfire had a showing of only 3,000 people, but by 1929, the official bonfire was 130 feet high, consisting of 80,000 wooden barrels willed with hogsheads, and over 200,000 people came to watch the giant fire consume the countryside.
2. People in the western frontier used dynamite. Lots of dynamite
"(The Fourth of July Celebration) made them feel a part of the new nation," James Heintze, a Fourth of July Historian, told The Associated Press in 2003. "They usually didn't have fireworks, so they used the explosives they did have."
In 1884, local leaders of a of a small mining community called Swan City, Colo., decided to deny local miners the use of dynamite in their festivities. The miners drunkenly broke into the supplies, and stole the dynamite they needed to blow up a Post Office in their protest.
The mayor of Colorado Springs issued a warning against citizens using dynamite in the streets in 1903.
1. Crowds went to see horses diving off of 60-foot-high platforms
Running almost 100 years from 1881 to 1970, public horse diving was a very popular Fourth of July celebration.
The tradition was most popular in Atlantic City, where a 60 foot high platform was constructed to force a horse to jump into a waiting pool of water below.
WATCH:
People in America have a long history of doing crazy things in the name of the celebration of their country. Be safe, but most of all, have fun out there!
Follow Phillip On Twitter
Have a Tip? Let us Know
Content created by The Daily Caller News Foundation is available without charge to any eligible news publisher that can provide a large audience. For licensing opportunities of our original content, please contact [email protected].
The U. S. Supreme Court quarters unheralded patriots; Chief Justice John Marshall abode the punishing winter at Valley Forge by Gen. George Washington's side. Justice Robert Jackson was granted a leave of absence from the bench to prosecute Nazis at the Nuremberg trials. In honor of their unsung valor, here are seven quotes from Supreme Court justices about freedom and America.
"Let the American youth never forget, that they possess a noble inheritance, bought by the toils, and sufferings, and blood of their ancestors; and capacity, if wisely improved, and faithfully guarded, of transmitting to their latest posterity all the substantial blessings of life, the peaceful enjoyment of liberty, property, religion, and independence."
Justice Joseph Story, Commentaries on the Constitution
"May it be long before the people of the United States shall cease to take a deep and pervading interest in the Fourth of July, as the birthday of our national life, or the event which then occurred shall be subordinated to any other of our national history."
Justice Samuel Freeman Miller
"Those who won our independence valued liberty as an end and as a means. They believed liberty to be the secret of happiness and courage to be the secret of liberty."
Justice Louis Brandeis, Whitney v. California
"The great ideals of liberty and equality are preserved against the assaults of opportunism, the expediency of the passing hour, the erosion of small encroachments, the scorn and derision of those who have no patience with general principles."
Justice Benjamin Cardozo, Nature of Judicial Process
"The framers of the Constitution knew human nature as well as we do. They too had lived in dangerous days; they too knew the suffocating influence of orthodoxy and standardized thought. They weighed the compulsions for restrained speech and thought against the abuses of liberty. They chose liberty.
Justice William Douglas, Beauharnais v. Illinois
"But our society – unlike most in the world – presupposes that freedom and liberty are in a frame of reference that makes the individual, not government, the keeper of his tastes, beliefs, and ideas; that is the philosophy of the First Amendment; and it is this article of faith that sets us apart from most nations in the world."
Justice William Douglas, Paris Adult Theatre v. Slaton
"Our whole constitutional heritage rebels at the thought of giving government the power to control men's minds."
Justice Thurgood Marshall, Stanley v. Georgia
Follow Kevin on Twitter
Send tips to [email protected].
Content created by The Daily Caller News Foundation is available without charge to any eligible news publisher that can provide a large audience. For licensing opportunities of our original content, please contact [email protected].
A regional leader within the German anti-immigration movement Pegida traveled to the European Union's border in Bulgaria to "hunt" migrants attempting to cross in from Turkey.
Tatjana Festerling recently traveled to Bulgaria with Dutch Pegida frontman Edwin Wagensveld to "hunt" for the "Bulgarian Military Veterans Union" citizen militia. Festerling posted pictures on Facebook Friday where she calls on the "men of Europe" to join the hunt.  (RELATED: 'Migrant Hunter' Arrested In Bulgaria For Capturing 23 Illegals)
Festerling claims about 1,000 migrants cross the border illegally each day, but admitted she didn't spot any during her first day in the woods.
"These are ice cold and calculating warriors of Islam, who come from decayed cultures and do not want the least to do with our free, decadent lifestyle, but despise it," Festerling wrote on Facebook.
Festerling rose to fame in February when she urged people to shoot refugees who are spotted coming to Europe illegally.
"If they keep crossing the border and you cannot arrest them, shoot them," Festerling said.
She further encouraged Germans to "take up pitchforks" against Chancellor Angela Merkel's open-border policies. The comments landed her a two-weeks suspension by Pegida.
Pegida launched in 2014 and has drawn crowds of 40,000 to its rallies in Germany.
Follow Jacob on Twitter
Content created by The Daily Caller News Foundation is available without charge to any eligible news publisher that can provide a large audience. For licensing opportunities of our original content, please contact [email protected].
Libertarian nominee Gary Johnson sees a path to the White House. The former Republican governor of New Mexico can boast a running mate, former Massachusetts Gov. Bill Weld, who also is the former Republican governor of a blue state. When they were Republicans, they won in blue states not just once but also when they ran for re-election. They've never been social-issue conservatives.
Both support efforts to legalize marijuana for recreational use. With Donald Trump and Hillary Clinton their parties' presumptive nominees — Johnson branded Clinton and Trump the "two most polarizing figures" to ever run for the White House — the Libertarian ticket has a shot in November.
Before he spoke at the Lincoln Initiative's Reboot Conference on Thursday, I sat down with Johnson and asked him what the chances are that he could win. "They exist," he answered, and that is a game change. Johnson was the Libertarian nominee in 2012 and garnered 1.2 million votes, or just under 1 percent of the vote. His name did not appear on any national polls. In 2016, that has changed. Johnson polled with 10 percent support in two recent national polls included in the RealClearPolitics polling average, which computes his support at 7.9 percent.
Third-party candidates need to exhibit 15 percent or more support in five national polls to win a seat at the national presidential debates. Johnson thinks his ticket will exceed that threshold. If the American people have a chance to hear what Johnson and Weld have to say, their smaller-government approach could resonate with middle-of-the-road voters. Johnson urges people who are interested in his candidacy to take the iSideWith quiz that asks voters their positions on domestic and national security issues and then matches them up with presidential candidates. I tried it and found I side with Johnson on 94 percent of issues — whereas with Trump it's 81 percent of the time and with Clinton it's 67 percent.
Most Republican candidates give lip service to fiscal restraint, without offering specifics about which spending they would cut. When I interviewed him in 2011, Johnson boasted about his record number of vetoes and asserted that he could have cut "a third of state government and no one would have noticed the difference." If he could wave a magic wand, Johnson told me Thursday, he "would abolish the Department of Education." He also would abolish the Department of Housing and Urban Development because local governments should choose what works for them. But he doesn't have a magic wand, so if elected, he'd have to work with the government as it exists. He said he will propose a 20 percent cut in spending. If Congress were to give him legislation that would cut spending less than he asked, well, anything under zero percent growth presents a drastic improvement over past practices.
Clinton is vulnerable, Johnson believes, because with her, "government's the solution to everything. Everything's free, so taxes are going to go up." The former governor of a border state, Johnson has been appalled at Trump's characterization of undocumented immigrants as rapists and other types of criminals.
Some Republicans will support Clinton because they prefer her hawkish foreign policy approach to Johnson's less martial stands. Johnson wants to break with the status quo. He supports letting U. S. troops finish their mission to destroy the Islamic State group. ("ISIS has attacked us," he explained.) But Johnson wants to get U. S. troops out of Afghanistan. He believes they should have been deployed to go after al-Qaida, but not the Taliban. If we don't pull out troops now, Johnson said, Washington will leave troops in Afghanistan for decades. I have my own fear — a destabilized region that will breed havoc around the world.
It's an honest disagreement, which is more than I can say about so much of 2016 politics. Somehow both parties have nominated candidates who don't really pass the smell test. Shame on Democrats for nominating a candidate likely to invite dozens of ethics investigations. Shame on Republican voters for picking the one candidate who could hand the White House to Clinton. Voters who are hungry for a positive alternative should pay attention. You can listen to Gary Johnson for a whole hour and not feel dirty afterward.
NBC Sports Commentator Mike Florio urged the National Football League (NFL) and its players union Monday to allow players to treat pain with marijuana.
The NFL Players Association and the league have had a ban on marijuana within their collective bargaining agreement for years. The labor agreement prevents both sides from unilaterally lifting the ban, meaning both sides would have to agree to change it. Florio notes it's rare to get both the league and union to agree on something, but for the issue of marijuana they should finally lift the ban.
"The two sides agreed to make marijuana a banned substance," Florio wrote for NBC Sports. "Unless and until that changes, any player who uses marijuana for any purpose runs the risk of a positive test and, after a sufficient number of positive tests, a suspension and, after a sufficient number of suspensions, a permanent banishment with the ability to apply for reinstatement after a year."
Marijuana has  become more accepted in recent years for recreational and medical use. Federal laws bans its use, but several states have legalized the drug, and many more have either decriminalized it or allowed it for medical purposes. The shift into mainstream acceptance has prompted a growing movement to finally lift the ban on players.
"The better approach would be for the league and the union to come to an agreement regarding the use of marijuana for medicinal purposes," Florio stated. "This would potentially be the ultimate win-win for management and labor, freeing players from the problems associated with traditional pain-killers."
Florio said some have even developed a plan to study how marijuana could treat injuries commonly experienced by players. Former NFL quarterback Jake Plummer, for instance, developed a compound derived from marijuana that is high in cannabidiol (CBD). Plummer believes his compound has helped him alleviate his joint pain and headaches.
"He also outlines the desired approach for determining whether CBD will help current players," Florio notes. "Doctors at Johns Hopkins and Penn will be prepared to first to assess the compounds specific players are using for pain management and then administering CBD."
Doctors would then study how the compound helps in the treatment of injuries. While doctors are prepared to study the compound and other cannabis-based treatments on players, they cannot at the moment because of the ban. The compound itself has only trace amounts of Tetrahydrocannabinol (THC), but enough to fail a drug test.
The NFL Players Association and the league did not respond to a request for comment by The Daily Caller News Foundation.
Follow Connor on Twitter
Content created by The Daily Caller News Foundation is available without charge to any eligible news publisher that can provide a large audience. For licensing opportunities of our original content, please contact [email protected].
Plants are a lot smarter than we thought. According to researchers, they are capable of making intelligent decisions regarding risk. Scientists have discovered that one plant, the humble pea, can make decisions regarding how to survive best, even though it does not have a brain. Researchers from the UK's Oxford University and Israel's Tel-Hai College grew several pea plants that had their roots separated between two pots. Each pot contained differing amounts of nutrients. One pot always had the same amount, while the other pot varied between a lot and a little. The plants turned out to be remarkably consistent at diverting their roots to the pot with the most nutrients.
The research paper will be published this week in the 'Current Biology' journal. Researcher Alex Kacelnik said the experiment, "raises a question, not about plants, but about animals and humans". He wondered whether the pea plant might be more efficient in using its limited decision-making resources than humans. He said: "We have a very fancy brain, but maybe most of the time we're not using it. " Professor Kacelnik said he did not think that pea plants were intelligent in the human sense, but that they exhibited complex behaviours to efficiently take advantage of natural opportunities. It would be interesting to see how our lives would be different if we adopted similar strategies.
Dot Case, who has retired after teaching for 47 years, is surrounded by some of North Henderson's 2016 graduating seniors. Photo by Pete Zamplas.
By Pete Zamplas- Dot Case, who has just retired after teaching history and government for nearly a half-century, has emboldened Edneyville and North Henderson High School students with a greater sense of pride for the past and optimism about the future and their role in defining it.
She split her 47 years between the two schools, starting in the junior high section of Edneyville Union School (all grades) in August of 1969. This was the month after a human (Neil Armstrong) first landed on the moon.
She was named a Presidential Scholars Teacher in 1983, twice local teacher of the year, and also top regional and district teacher. She recently served on Gov. Pat McCrory's Teacher Advisory Committee.
U. S. Rep. Mark Meadows lauded Case before Congress on June 10. "By pushing them to achieve what they might not have thought possible, Dot Case has made an unparalleled impression on generations" and "the community," he stated. "More than an expert educator, Ms. Case has devoted herself to improving the lives of her students … to embolden and assist her graduates for years."
Dot Case is so revered at North Henderson, she was urged to sit front and center with graduating seniors to close a recent photo shoot. A group photo of NHHS grads is in this Tribune edition. Students signed her podium — outside, than its interior.
North Henderson has set up a scholarship fund in her honor. She noted that drafting teacher Val Burch and dance instructor Patrice Justus like her taught at Edneyville, then at North High since it opened in 1993.
Her legacy is advanced by many of her students following her career path, with six teaching mostly at North. An early protege is Sue Moon. She was a junior high basketball star for Case, who also coached track and cheerleading. Case recognized then a "smart leader, who got things done." Moon also teaches social studies, is volleyball head coach, and mirrors Case's civic causes by spurring student projects.
Scott Rhodes boosted North's baseball program as its coach and is East Henderson's principal. Wayne Nock, '05-06 Student Council president, by now taught history in a room next to hers. Retiring Supt. David Jones and also school board member Rick Wood were early EHS teaching colleagues. Jones lauds her maximizing of potential. Wood cites her "dedication."
Case is proud of her proteges teaching. When the Mills River native cleaned out her teaching cabinet, it filled four school dumpsters. She took home 12 big plastic containers, and memories.
One day in 1972, she tied a junior high boy to his desk to restrain him in English class after "he kept getting in and out of his seat." She had rope handy, as she also taught gym. "Teachers are prepared people. They have everything they need in their rooms."
In an "alarming" twist, the school fire alarm rang. "I was trying to untie him," but was unable to while busy directing students to file out. So "I said 'forget it.' I told some boys, "pick him up!" They did, and carried him out of the school as if a prince on a throne — or a prisoner. He truly was "bound" to recall that escapade. He laughs it off, Case noted.
This was part of her teaching seventh and eighth grade in 1969-76 in Edneyville Junior High. "The union school was wonderful" and fostered spirit, she recalled. "High school kids took care of the little kids, who grew up knowing they were Yellow Jackets." Consolidation forged union schools in the Fifties. The 1926 Edneyville school's new brick addition in 1951 was designed by famed Erle Stilwell. Lower grades were absorbed into a new Edneyville Elementary — K-3 in 1970, then grades 4-6.
Case next taught history in ninth and 11th grades, in Edneyville's high school portion until the school closed in 1993. Five years later, the Western Justice Academy opened there. She sponsored Student Council since 1970.
In North Henderson, she taught various grades but mostly juniors, and advance placement (A. P.) classes since '94. She hosted A. P. national exam study sessions at home. She urged students to seek scholarships. She rooted on athletics. She attended former students' weddings. This only child has two godchildren and five grand-godchildren, while "the kids I taught are like family."
She was in West Henderson's second class to go there all four years, graduating in 1965. She earned education degrees from Appalachian State in 1969 and (a master's) from Western Carolina University in '73.
Case cleverly spiced up her lessons. She cautioned that those not getting a college degree would end up toiling in "Burgerdoodle," her name for the row of fast food restaurants heading into town. She referred to a generic person as a Herman Munster or Suzy Snodgrass, such as on a "pretend ballot."
The serious lesson was "you don't vote for a name (and any stereotypes), but what a person stands for. "The kids researched what the candidates stood for, and did in the past. They 'voted' in class, and told me why." Mock presidential election results varied, among 70 students in her three classes this past semester.
In topical debates, "they have to prove their side. I'll ask if they changed their opinion, after we discussed it. It's a way to develop critical thinking skills."
A popular history Case case study is "who really killed JFK?" She said most students conclude Lee Harvey Oswald did not act alone, since the "magic bullet" of the lone shooter theory defied physics in hitting multiple targets in the limo.
She said the JFK assassination tops answers, when students these days as directed ask their grandparents about the biggest historical event from the Sixties. It was for her, too, and emotionally gripping. She was a West Henderson junior on Nov. 22, 1963. While in chemistry class, she heard over the P. A. that John Kennedy was shot. "Presidents don't die, normally. I figured he was shot in the leg, and would be OK," she recalled. "We were about to go on Thanksgiving break. I remember watching that funeral, and feeling for (widow) Jackie and their young children."
She noted her latest students were mere toddlers when the "9/11" terrorist attack happened, so even that is not a direct memory for them.
Her late father, John Reid, was part of Army invasions of Sicily then Italy in World War II. When seeing his name in a book at the WWII Monument in D. C., "I totally lost it."
Case urges greater understanding and appreciation of military veterans. She has required a student to interview two veterans. One is from WWII, the other from Korean or Vietnam conflicts. A field trip to the local veterans' cemetery enables students to approach veterans they do not know, for the project.
"Appreciate soldiers, for what they've sacrificed and won for us," Case said. "Whether you agree or not with the war they were in, show them respect."
Donations to the scholarship fund in Dot Case's name can be made online, via http://bit.ly/1ONNYRm.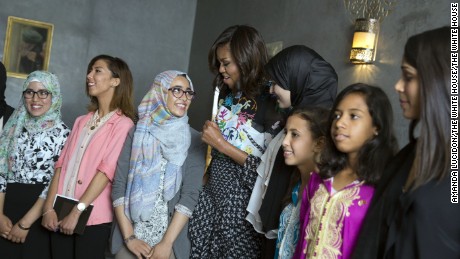 Sometimes it's not even safe for girls to attend school in the first place, since their commutes to and from school can be dangerous, and they sometimes even face sexual harassment and assault at school.
Ralphina wakes up early each morning, cooks for her family, cares for her younger siblings, and goes to work at a local market -- all before she even gets to school. But she still attends class each day, working especially hard in science and math so she can fulfill her dream of becoming a nurse.
Rihab Boutadghart lives in a remote part of Morocco near the Sahara Desert. While Morocco has made huge strides in education, and nearly all girls there attend elementary school, girls in rural areas often live far from the nearest middle and high schools, so many of them drop out of school by the time they turn twelve. Right now, only 14 percent of girls in rural Morocco attend high school.
But Rihab, who proudly describes herself as a "feminist," is determined to finish her education. She dreams of becoming an entrepreneur and being the CEO of a major company, and she recently appeared on Moroccan TV urging girls to work hard and follow their passions.
I had the privilege of meeting Ralphina and Rihab earlier this week when I traveled to Liberia and Morocco to highlight our global girls' education crisis -- the fact that right now, more than 62 million girls worldwide are not in school. This is such a heartbreaking loss, because these girls are so bright and so hungry to learn -- and like Ralphina and Rihab, they have such big dreams for themselves. These girls are no less smart or deserving of an education than my own daughters -- or any of our sons and daughters. The only thing that separates them from our children is geography and luck.
Sometimes the issue is resources: their families simply can't afford the school fees; or the nearest school is hours away; or the school nearby doesn't have adequate bathroom facilities for girls, so they're forced to stay home during their menstrual cycles, and they wind up falling behind and dropping out.
But often the root of the problem is really about attitudes and beliefs: families and communities simply don't think girls are worthy of an education, and they choose to marry them off as teenagers instead, often forcing them to start having children when they're basically still children themselves.
The girls I met in Morocco and Liberia want to be doctors, teachers, entrepreneurs, engineers. One of them wants to run for office so she can fight for women's rights and combat climate change. Another hopes to open her own auto shop to teach women about cars so they can be more independent.
But we know that when we give these girls the chance to learn, they will seize it. They'll walk for miles each day to school. They'll study for hours every night by candlelight, determined to learn as much as they possibly can.
We also know that educating girls doesn't just transform their life prospects -- it transforms the prospects of their families, communities, and nations as well. Studies show that girls who are educated earn higher salaries -- 10 to 20 percent more for each additional year of secondary school -- and sending more girls to school and into the workforce can boost an entire country's GDP. Educated girls also marry later, have lower rates of infant and maternal mortality, and are more likely to immunize their children and less likely to contract malaria and HIV.
That's why, last year, President Obama and I launched Let Girls Learn , an initiative to help adolescent girls worldwide attend school. And this week, we were proud to announce major new efforts by the U. S. government to promote girls' education in Africa.
In Liberia we'll be running girls' empowerment programs, working to end gender violence in schools, and supporting new, second-chance schools for girls who were forced to drop out because of pregnancy or rape.
In Morocco we'll be working closely with the Moroccan government to help transform high schools across the country, and we'll be supporting new school dormitories to allow girls from rural areas to attend school far from home.
Large scale efforts like these are critically important, and will affect the lives of countless girls, but they're simply not enough. Governments alone cannot solve this problem -- not when we're talking about a number like 62 million.
That's why I ended my trip this week in Spain delivering a speech to an audience of young Spanish women. I wanted to make a simple, but urgent point: Every single one of us in countries like Spain and the U. S. has the power -- and the obligation -- to step up as a champion for these girls.
I told these young women: If you have access to social media, then you have a platform to tell these 62 million girls' stories and raise awareness about the challenges they face. And that's just as true for everyone at home in the U. S. You can go to 62MillionGirls.com right now to find all the information you need to get started and to learn how you can take action to support girls' education efforts across the globe.
Once you know these girls' stories, I think you'll find, as I have, that you simply can't walk away from them. After traveling the world as First Lady and meeting so many girls like Ralphina and Rihab, I carry their hopes and their ambitions with me everywhere I go, and I plan to continue my work on their behalf not just for my final seven months as First Lady, but for the rest of my life. I hope you will join me in this mission.
Join us on Facebook.com/CNNOpinion.
Read CNNOpinion's Flipboard magazine.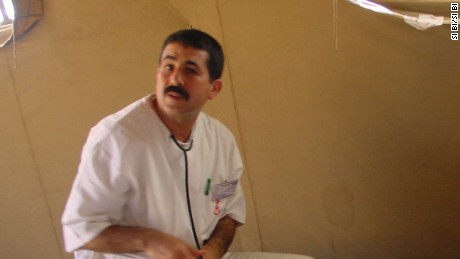 Dr. Fathi Bayoudh had been in Turkey for about two and a half months, in an effort to get his son out of Iraq where he was an ISIS medic, longtime family friend Ali Gannoun said.
Bayoudh was at the airport Tuesday waiting on his wife to arrive when he died. She was coming to Turkey after they had received news their son, Anwar, was alive and in Turkish hands, a Turkish official with the Foreign Ministry told CNN.
His son and his daughter-in-law had been detained at the border with Syria after leaving the terror group, the official said.
A look at some of the other victims
"You died as a hero, (Fathi), and you left as a martyr," Gannoun wrote on Facebook. "You managed to recover your kid. He will live his freedom without you, but he will still be the son of a great man, an exceptional father and an outstanding physician who has never stopped giving his time, his money and his knowledge. "
A friend who served with Bayoudh in the Tunisian military said he had gone on several humanitarian missions and was a professor at the University of Tunis. Retired Col. Sahbi Bachrouch said Bayoudh, who was a major colonel when he died, led the building of a hospital for children during one mission in Somalia.
Months of worry
Gannoun, a professor at the University of Montpellier in France, told CNN that Bayoudh was in "total despair" when his son went missing last year, after telling the family he was going to Switzerland for an internship and taking his wife.
Three months later, the family received a cry for help from their only child: he had joined ISIS and was working as a medic, but wanted to leave.
The son had studied medicine in Mauritania for two years, before dropping out and taking pilot courses.
"He was never in the front lines, never killed anybody," said Gannoun, adding that the family then proceeded to pay a fortune to smugglers to get him out of Falluja and into safety.
Anwar Bayoudh and his wife went through Syria and arrived in Turkey about five days before the attack at Ataturk Airport. Bayoudh had been communicating with Turkish officials during his time in the country and someone called him to let him know his son was in custody, the Turkish source said.
The Turkish official said the son and wife had turned themselves over to Turkish authorities.
The family was in negotiations with the Turkish and Tunisian authorities.
Bayoudh and his wife, also a doctor, were hoping to complete some paperwork and take their son back to Tunis. They were going to go to a village near the border to pick up the son and daughter-in-law, the Turkish official said.
TAP, a news agency based in Tunis, said the son and wife will be handed over to Tunisian authorities soon.
In Fort Mill, Carolinas Cornerstone Church's bicycle repair ministry takes old bikes and makes them new again for adults and kids who need them.
Four-legged community members may now enjoy vacations more than their owners thanks to the newly opened Camp Bow Wow day and overnight camp for dogs in Fort Mill.
The Fort Mill High School Marching Band recently played a concert at the Normandy American Cemetery in France, where two of the 28 service members from Fort Mill killed in World War II are buried.
Gold Hill Elementary School in Tega Cay had 16 twins out of 130 fifth graders this school year. That number is about four times the recent record high national average.
Indian Land Elementary School second grader Joshua Horn won the 60-pound weight class in the recent AAU National Freestyle Wrestling Championships in Kingsport, Tenn.
Red Day, an annual service event by Keller Williams Realty, focused on the Paradise neighborhood in Fort Mill this year as volunteers gathered recently with Habitat for Humanity of York County to spruce up the area.
LOOM Coworking of Fort Mill, which has a building downtown on Academy Street, held a lunch and tour meet-up recently. Freelancers, small business owners, work-from-homers and other mobile workers looking for new surroundings can sign up for a variety of packages offered on a tier of month-to-month agreements.
Springfield Middle School track team members Will and Alex McInnis don't let physical challenges get in the way of competing.
The Science, Technology, Engineering and Math Club at Tega Cay Elementary held the school's first annual STEM expo featuring student projects. The event showcased the club's effort all year to promote science and technology in a fun way.
Students from Pleasant Knoll Elementary School work on their reading skills by reading out loud to pets at the Humane Society of York County animal shelter in Fort Mill. It's part of a new program to make reading fun for students while providing company for lonely dogs and cats.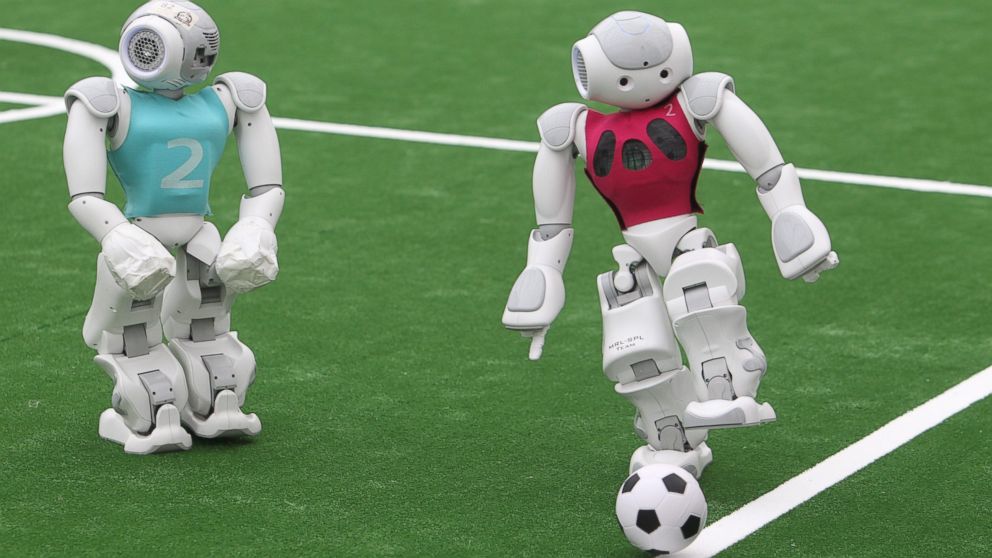 Thousands of participants from over 40 countries are competing this year in RoboCup 2016 with their humanoid soccer playing robots in Leipzig, Germany. "When established in 1997, the original mission was to field a team of robots capable of winning against the human soccer World Cup champions by 2050," according to RoboCup. Now participants compete in five different soccer categories as well as RoboCup Rescue, which researches robotic effectiveness and usefulness to first responders. Humanoid robots compete in a group match of the 20th RoboCup in Leipzig, Germany, June 30, 2016.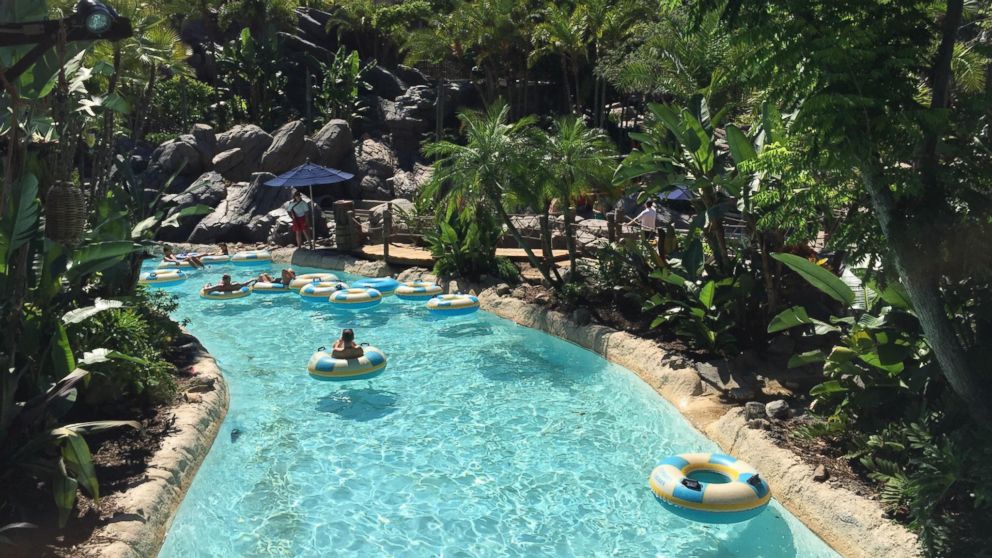 TripAdvisor users picked their favorite places to play and splash in the Travelers' Choice Awards for Best Water Parks in the U. S.
#1: Disney's Typhoon Lagoon Water Park, Orlando, Florida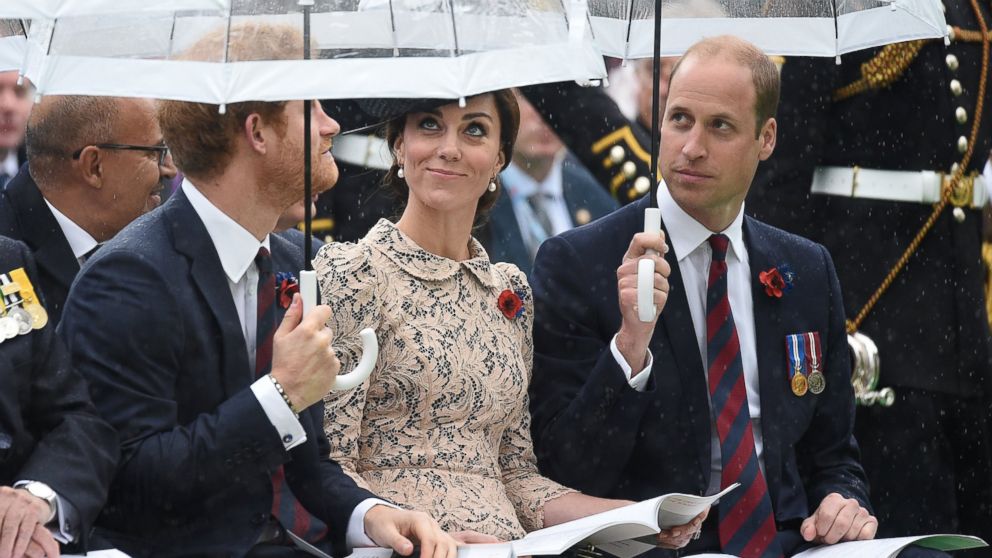 Young people lay wreaths during a service to mark the 100th anniversary of the start of the Battle of the Somme at the Commonwealth War Graves Commission Memorial on July 1, 2016 in Thiepval, France. More than 1 million people were killed, wounded or went missing during one of the bloodiest battles of World War I.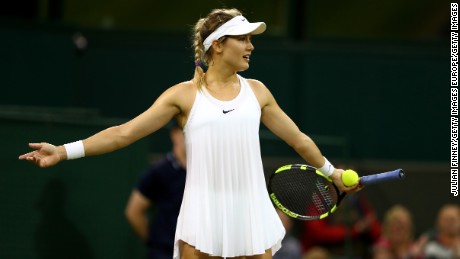 But such a seemingly simple mandate gets designers in a tizzy. Just how do they infuse patterns or color into outfits without drawing the ire of Wimbledon's notoriously picky fashion police?
This year Nike's offering for female pros is generating plenty of discussion -- and without arguably its highest-profile female tennis athlete, Maria Sharapova, who is serving a two-year doping suspension.
Maybe Nike planned it that way. You know the saying: any publicity is good publicity.
Entitled the "NikeCourt Premier Slam," color isn't the issue. Rather the dress draws comparisons to a short, flimsy piece of nightwear, something more appropriate for use behind closed doors than on a tennis court.
READ: How the short skirt came to be
Already leaving little to the imagination, a blast of wind -- and the weather forecast calls for 30 mph gusts Friday and Saturday -- can make the uniform even more revealing.
After players were forced to alter the dress themselves during Wimbledon qualifying last week in nearby Roehampton -- Czech Lucie Hradecka wore leggings and Britain's Katie Boulter tied a knot around her waist -- the UK's Daily Mail reported that Nike had recalled the outfits following complaints.
The newspaper said Nike had sent an email to players and agents that read: "We need to make a small change to your dresses per Wimbledon rules. Could you please bring them by the Nike Wimbledon house. "
Nike, in an email sent to CNN, denied recalling the dresses although it admitted changes were needed.
"The product has not been recalled and we often customize products and make alterations for athletes as they compete," said a Nike spokesperson. "We work closely with our athletes to provide them with product that helps them perform and feel their best on the court. "
Fixes to the attire that have featured during the tournament proper include sewing the sides up so they are less revealing.
But it's all a matter of taste. The 2014 Wimbledon finalist Eugenie Bouchard -- one of the sport's most marketable players despite a slump last year -- is happily donning the gear.
"I like it," Bouchard told reporters Wednesday. "I can't comment on anyone else's opinion about them. Nike comes up with some cool, modern designs.
"And it's definitely short, but that's how I like my dresses so I'm fine with it. "
Madison Keys, the 2015 Australian Open semifinalist in the same young age group as the Canadian, chose a Nike outfit she has been wearing all year, but in white: A skirt and tank top.
"It was going to be an easy transition," Keys told reporters. "I haven't played in a dress for years.
"So for me it was just more about it's easy to switch into a different color instead of switching into a dress.
"They let us know it was always an option. "
That option was preferred, too, by 2013 Wimbledon finalist Sabine Lisicki.
"I didn't feel comfortable showing that much," Lisicki said.
The German, mirroring Keys, selected the skirt and tank top.
"For me the most important thing is to feel comfortable and not to think about anything, and with this I feel great. I like it. I think it looks good.
"It's classic. So that's why I picked that one. "
Wondering about Serena Williams?
Arguably the greatest women's tennis player of all time with 21 majors, Williams wears a dress designed specifically for her. It bears more resemblance to the ensembles of Keys and Lisicki than Bouchard's. The glaring difference was a high neck.
"I think Nike has been really good about making things, designing with me to make things that look good, play good essentially," Williams told reporters. "That's kind of our motto. Obviously we want it to work. This works really well, too. "
READ: Federer ends 'Cartman' fairytale
Older sister Venus has pushed the boundaries in the past, notably by wearing flesh-colored underpants at the 2010 Australian Open. She wears clothing from her own line, EleVen.
The five-time Wimbledon champion seeks a balance of fashion and functionality.
" I've had a lot of fashion adventures, that's for sure," she told reporters this week. "But it's never stopped me on the court. I've been able to play my best. It hasn't been an issue.
"Fashion is very important for me, so it always has to be fashionable. But clearly it has to be functional. They go hand‑in‑hand. I wouldn't say one is ahead of the other.
"But it's easy to design something functional without being fashionable. It's about challenging yourself to push it a little bit. "
Action continues
Venus Williams, Bouchard, Lisicki and Keys all won to reach the third round as play continued Thursday, with Bouchard upsetting Britain's highest-ranked women's player, 16th seed Johanna Konta, 6-3 1-6 6-1. Venus Williams played on a small showcourt, court 18, which raised eyebrows given her success at the All England Club.
But French Open titlist Garbine Muguruza succumbed to the curse of the first-time slam winner, losing to Slovakia's Jana Cepelova 6-3 6-2.
Of the eight women's players who have claimed a first major in the last five years, six contested the next grand slam and five lost in the first or second round.
"I feel empty a little bit, and I start to be sick," Muguruza told reporters.
Meanwhile third-ranked Agnieszka Radwanska -- the 2012 finalist -- was lucky to escape against former junior No. 1 Ana Konjuh of Croatia 6-2 4-6 9-7. The big-serving Konjuh badly turned her right ankle at 7-7 but by that time had missed her opportunity.
The 18-year-old held a match point at 5-3 in the third and two more on her serve at 5-4, unable to convert.
Andy Murray was the biggest name to feature in the men's draw, challenging Yen-Hsun Lu. Lu upset Murray at the 2008 Olympics and Andy Roddick at Wimbledon in 2010 but the second-seed had won his last three matches against the world No. 76 in straight sets.
The pattern ensued. Once the Scot rallied from 3-1 down in the first set, he had little difficulty, prevailing 6-3 6-2 6-1.
The meltdown of the day went to Viktor Troicki, who felt he was on the receiving end of an incorrect overrule at 3-5, 30-30 in the fifth set against Albert Ramos-Vinolas. Umpire Damiano Torella ruled a Ramos-Vinolas serve good after the linesperson called it wide, rendering it an ace.
Troicki grabbed the ball to point out there was no mark and fumed to Torella: "You are the worst umpire in the world. You're so bad. "
The 25th seed smashed the ball out of court 17 to earn a warning and continued to take aim at Torella when the encounter ended one point later.
Do you like the Nike dress? Have your say on CNN's Sport Facebook page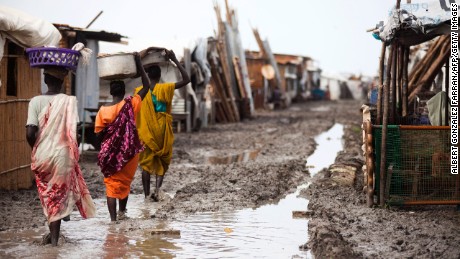 This week, the Security Council received briefings on two investigations into violence that occurred in February in Malakal, South Sudan, at a U. N. base that housed 47,000 displaced people. What did they learn? That despite the heavy presence of U. N. peacekeepers, armed men, including soldiers in military uniforms, were able to enter the camp and attack civilians -- killing at least 30 people and setting ablaze several thousand shelters.
How the United Nations responds, and in particular whether it follows through on promises to hold peacekeepers accountable for failing to protect, will reveal whether genuine progress is being made toward improving protection for civilians caught in some of the world's worst conflicts.
The failures shown in Malakal by the U. N. Mission in South Sudan (UNMISS) -- including a disjointed chain of command, a slow response as violence unfolded and a reluctance to use force to protect civilians -- provide a ready demonstration of the need for all peacekeeping-contributing countries to endorse and implement the Kigali Principles on the Protection of Civilians.
February's atrocities are only the latest example of civilians bearing the brunt of violence in South Sudan. After conflict erupted in December 2013, more than 2 million people were forced to flee their homes, including around 200,000 civilians who went to U. N. bases seeking refuge from horrific abuses committed by both government and opposition forces.
These six bases, referred to as Protection of Civilians (POC) sites , include Malakal POC -- which was unique in that it included people from three ethnic groups and reflected the political and ethnic differences dividing those same government and opposition forces.
Tensions in Malakal, already high, escalated to a boiling point following President Salva Kiir's decision in late 2015 to redraw the map of South Sudan and replace the country's 10 states with 28. On the night of February 17, youths from different communities inside Malakal POC fought one another, using weapons that, as described to me by camp residents and U. N. officials, people in the camp had smuggled past security at official gates or through cuts in the fencing.
The violence exploded the following morning when attackers -- many of whom arrived in pickup trucks, wearing uniforms of the Sudan People's Liberation Army (SPLA), the country's military -- entered the POC site through an enormous breach in the camp's perimeter fence, only meters from a U. N. sentry post.
The attackers proceeded to shoot and kill civilians inside the camp and to systematically burn down areas sheltering people from typically pro-opposition ethnic groups. Witnesses described to me how attackers carried jerry cans of gasoline and fashioned Molotov cocktails to burn specific camp blocks.
Meanwhile, instead of stepping in to protect civilians under fire, U. N. forces on the ground dragged their heels. One troop contingent in Malakal even demanded authorization in writing before they would engage with force, despite UNMISS's unambiguous mandate to protect civilians "under threat of physical violence. "
More egregiously, another troop contingent abandoned their posts along the eastern perimeter, precisely where SPLA fighters entered the hole in the camp's fencing. An internal UNMISS timeline that an official shared with me shows that it took another four hours after the attackers entered before U. N. peacekeepers responded robustly. Once they did, the attackers left the camp within less than 30 minutes. By that point, however, the destruction was effectively complete.
In response to Malakal, the United Nations established a special investigation to examine the context of the violence and who was responsible, as well as a Board of Inquiry to look at UNMISS's protection. By all accounts, UNMISS gave full access to both teams, which, according to U. N. officials in New York, put together strong reports.
Those reports were the basis of the briefings given this week to the Security Council, which must now ensure that the government of South Sudan and the U. N. Secretariat act transparently and address the reports' findings and recommendations.
First, the Security Council should demand that the U. N. Secretariat make public both reports. The Board of Inquiry drafted a synopsis that was designed to be public, but the United Nations has so far released only a few paragraphs of watered-down findings.
The displaced population in Malakal -- indeed, all 160,000 people still in POC sites in South Sudan -- deserves to know what happened, who was responsible, and what actions are being taken to ensure it doesn't happen again.
The United Nations has already seen the consequences of putting short-term face-saving over transparency about protection failures in South Sudan. In April 2014, the POC site in Bor came under attack, leading to the deaths of about 50 civilians. The Board of Inquiry report into that incident was buried; several people in UNMISS told me that the impetus for change was buried with it, helping pave the way for Malakal.
Second, the Security Council should demand that perpetrators and peacekeepers alike be held accountable. South Sudan's transitional government needs to ensure that those who incited or carried out the violence are identified and prosecuted. Given the government's flawed investigation into the Malakal events and its more general hostility to justice for the conflict's atrocities, such action is highly unlikely without considerable pressure from the Security Council.
After the Security Council briefing Wednesday, Hervé Ladsous, the U. N. under-secretary-general for peacekeeping operations, promised that peacekeeping units that failed to respond effectively to the Malakal violence would be repatriated. The Security Council should ensure that the U. N. Secretariat follows through, as accountability will help restore civilians' trust in UNMISS.
The United Nations should also speak openly about how specific peacekeeping units fell short.
On the heels of the High-level Independent Panel on Peace Operations (HIPPO) report and the U. S.-led Peacekeeping Summit in 2015, high-level U. N. officials have repeatedly emphasized that peacekeeping performance matters and that the failure to protect civilians will not be tolerated .
Malakal represents a key test case for the United Nations' willingness to back those statements with action. Indeed, if the United Nations upholds its commitment here to transparency and accountability, Malakal should become the standard for when peacekeepers fail to perform.
In recent weeks, tensions have risen again around Malakal. Civilians within the POC site are understandably worried about whether UNMISS will provide protection if armed actors once again target them. It's time for the Security Council to deliver a clear message: Anyone who attacks a POC site will face consequences, as will any peacekeeper who fails to respond appropriately in protecting civilians.
Join us on Facebook.com/CNNOpinion.
Read CNNOpinion's new Flipboard magazine.
Co-existence, peace and equality were the themes in speeches made Sunday at the Iftar dinner hosted by President Reuven Rivlin at the President's Residence in Jerusalem.
Guests included mayors and spiritual leaders from Muslim cities and towns, Ambassadors Hazem Khairat of Egypt, Walid Obeida of Jordan, and Oybek Eshonov of Uzbekistan, Turkish Charge d'Affaires Cem Utkan, Druze IDF officers, academics, business people and members of the Sakhnin junior soccer team. Arab MKs who participated included Esawi Frej of Meretz and Zohair Bahloul of the Zionist Union.
Rivlin told the gathering he was filled with hope even though there are times when the public spirit and the political discourse give cause for despair. There are growing signs of improvement in the quality of life for the Arab population and joint regional projects promoted by Arab and Jewish local authorities, he said.
Nonetheless, the president was deeply troubled as he spoke of his condolence call that day to the family of 13-year-old Hallel Yaffa Ariel, who was murdered last week as she slept. After that shiva call, Rivlin attended the funeral of Rabbi Michael Mark, yet another victim of Palestinian terrorism.
Rivlin deplored that "the Palestinian leadership and society encourage such brutal and criminal terrorism."
Rivlin congratulated Mazen Ganaim, mayor of Sakhnin and chairman of the Committee of Arab Municipal Authorities, for continuing to speak bravely. He commended Ganaim's courageous leadership and unwavering commitment to the partnership between Jewish and Arab Israelis.
Ganaim responded to Rivlin, "Your actions and your campaign for equality prove that you are the president of us all. Jews and Arabs breaking bread together. This is the message that emanates from here. Let us hope that when we meet next Ramadan, we will have achieved equality and peace."
Kadi Abed al-Hakim Samara, the administrator of the Sharia Court of Appeals, lauded Rivlin's promotion of respect for the other. Samara quoted from a survey taken by the University of Haifa regarding the three most important issues to Israeli Arabs.
Housing, surprisingly, was in third place, even though so many Arab families live in overcrowded environments. But Arabs are rarely given a building permit, and thus have no master plan for their respective neighborhoods. The second issue was education, and the third personal safety.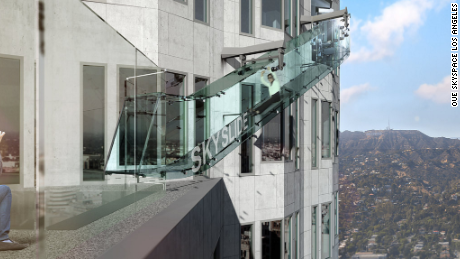 Starting Saturday, visitors can coast down the SkySlide, a chute made of glass and affixed to the outside of the building, going from the 70th floor to the 69th.
Terrifying. Thrilling. Not for the faint of heart. Above all, it's a way for daredevils to put their tolerance of extreme heights to the test.
SkySlide will be the main draw at the new OUE SkySpace LA observation deck atop L. A.'s landmark skyscraper, the tallest building west of Chicago.
It's 45 feet long and hovers 1,000 feet above the pavement, inviting incredulous stares and gasps from people on the street below.
"The slide actually transports people from the inside of the 70th floor to the outside of the 69th floor. So you're standing in the open air by the time you're done with your ride," said OUE Americas senior vice president John Gamboa. "We don't know of anything else like it. "
SkySlide is made of three-ply glass, 1.25 inches thick, made to withstand hurricane-force winds of up to 110 miles per hour. Steel outriggers hold it all together.
The slide is strong enough that it could can hang "two blue whales from the slide, and it won't budge," Gamboa said.
Inside the launch area towering over Hope Street, riders climb onto a mat and an attendant helps them inch forward to the mouth of slide. The view? Helipads atop some of the city's tallest skyscrapers, the mountains of San Gabriel Valley and taxi cabs barely visible on the street below.
"We explored a number of different concepts, like an external elevator, a zip line, a cable car," Gamboa said. "There were so many different concepts we played with, and the slide ticked off the most boxes. "
Installing the slide onto the side of the building was a mammoth undertaking. Angelenos could see the project unfolding before their eyes, when the slide was airlifted to the 69th-floor terrace in March.
A fire department helicopter that could carry the slide's weight and size was hired to do the job.
"From there, the process got even more complicated," said Gamboa. "It entailed a lot of geometry and manual manipulation. "
RELATED: London opens world's tallest and longest slide
No machines were used to attach the slide to the side of the building. Construction crews used a complex pulley system to inch the slide into the correct position.
Months of testing at each stage ensured the slide was safe for use. One crucial test involved loading the slide full of sandbags to demonstrate a maximum stress level, Gamboa said.
OUE is opening SkySpace LA as part of an effort to bring new visitors into Los Angeles' resurgent downtown community. The observation deck is the tallest in California, and it includes an interactive portion featuring a digital topography wall of the city's beacons.
"If you want to see Disneyland, you can go any other country, but you cannot go anywhere to find SkySlide," said OUE Americas President and Chief Executive Lucy Rumantir.
"It's not for everybody," said Gamboa. "But I think you'll regret it if you don't go down the slide when you come to L. A. ... When people sit out on the ledge before they go down, some hesitate. It takes a while for people to warm up, but when they go down -- they want to do it again. "
OUE SkySpace LA and the SkySlide open to the public this weekend.
Former assistant attorney- general Prof. Nahum Rakover said on Monday that non-Jewish jurists who come to Israel are often surprised to learn that Israeli legal practice is not based solely on Jewish law. Americans are particularly surprised, he continued, because so much of American law derives from Jewish law, while Israeli law also draws from Ottoman and British law.
Rakover was speaking at the third annual award ceremony of Yakir Hamishpat Haivri (Distinguished Scholar of Jewish Law), established by the Israel Bar Association in memory of former Supreme Court justice and world renowned expert on Jewish law, rabbi professor Menachem Elon, who died in 2013 at the age of 89.
This year's laureates were beloved university lecturer, the late rabbi professor Aaron Kirschenbaum, who died in February, just as this year's recipients were being selected; and former Supreme Court justice Yaakov Turkel, whose headed the commission investigating the boarding by Israeli Naval commandos of the Turkish ship Mavi Marmara, that led to a deep, six-year diplomatic rift between Turkey and Israel.
The ceremony was held at the President's Residence with the participation of President Reuven Rivlin, Justice Minister Ayelet Shaked, judges, academics, lawyers and members of the Kirschenbaum and Turkel families.
Attorney Itzhak Natovich, who heads the National Zionist faction at the Israel Bar Association, noted as moderator that the Bar Association takes Jewish law very seriously and regards it as something living, relevant and applicable to current situations.
Natovich singled out Nir Hendel, Moshe Drori and Zvi Weizman as judges who almost invariably invoke Jewish law. Natovich also mentioned State Comptroller Joseph Shapiro, a previous Jewish law laureate, who as a judge referred frequently to Jewish law.
Natovich reflected that if the Jews had remained in the Land of Israel and had not gone into exile, Jewish law would definitely prevail in this country.
Rivlin recalled that when he was still an MK and a member of the Knesset's Constitution Law and Justice Committee, he and the late MK rabbi Avraham Ravitz went to visit Rabbi Eliezer Shach, who was hailed as the greatest scholar and arbiter of his generation. The subject of their discussion was a Jewish and democratic state. Shach said he had no problem defining democratic, but that defining Jewish was far more complex. He asked Rivlin what he meant by a Jewish state, and Rivlin understood immediately that this was neither the time nor place to take the matter further.
Rivlin himself does not see any conflict between Jewish and democratic, and has repeatedly said so in Israel and abroad throughout the two years of his presidency. He said so again on Monday, but acknowledged that deciding where to give priority to Jewish law in relation to Israeli civil law is problematic.
Shaked injected a humorous note into the discussion when she said that she had heard that Turkel had not initially intended to study law, but had set his heart on becoming an engineer. She was the fulfillment of his original dream, she said, having been an engineer for 12 years and now finding herself in the role of justice minister.
Though secular herself, Shaked emphasized the importance of in-depth knowledge of Jewish law, and suggested that all judges should refer to it when making their decisions. Justice Elyakim Rubinstein is extremely knowledgeable of Jewish law she said, adding that she would like to see more judges with similar expertise.
Momentarily giving her personal attention to Turkel, Shaked said that his name was associated with almost every significant commission and that he was known to be a workaholic. Former Supreme Court president Aharon Barak had told her that when judges took a rest period during the day, Turkel could be seen working in his office. When Barak had asked him why he didn't rest, Turkel had replied that he believes in working from morning till night.
Bar Association president Efi Naveh said that while all faiths that are practiced in Israel are represented by Bar Association members who are given free expression to raise issues regarding their respective faiths, "we have to remember that in a Jewish state we have to promote Jewish law. In court, when we find a lacuna in civil law, we must return to our sources for guidance." This is not always easy, he added, because not all judges have a religious background, and therefore are not familiar with Jewish law.
Shapiro said that when he was informed that he had been selected for the distinction he had demurred, thinking that a mistake had been made, because he is not religiously observant. But then he had come to the conclusion that this was precisely why he had been selected – to serve as a role model for other secular judges to relate to Jewish law with the same enthusiasm as he does.
As a practicing attorney, he had also referred to Jewish law he said, but it was it was difficult to track down sources.
With the advent of the Internet, it has become much easier, said Shapiro. Turkel said that in researching Jewish law he always looked for the humane, and cited as an example a quotation from Maimonides, who said a judge should be a person who has children, because this is a factor that will make him more compassionate than someone without children.
There is also a saying that a cohane (member of the priestly caste) should love the public, and if he doesn't, he shouldn't be a cohane. "The same holds true for a judge," said Turkel, adding that throughout his legal career, he had done his best to be humane.
Attorney-General Avichai Mandelblit, who had been a student of Kirschenbaum's at Tel Aviv University, said that he had been most fortunate to study under him. When ever he is asked for the name of the lecturer who had the greatest influence on him, he names Kirschenbaum, who simply inspired a love for learning.
NAIROBI - Breaking the automatic majority against Israel in international forums is one of Jerusalem's strategic goals, and the current inroads being made into Africa goes a long way in that direction, Prime Minister Benjamin Netanyahu said Monday evening.
Netanyahu made his comments aboard the plane flying him 50 minutes from Entebbe to Nairobi for the second day of his five day, four state east Africa swing.
Before leaving Uganda, Netanyahu held a three-hour summit – which he characterized as historic – with the leaders of seven east African nations: Uganda, Kenya Rwanda, Ethiopia, South Sudan, Zaire and and Tanzania.
These leaders came to the summit "on short notice" out of a respect for Israel, and also an appreciation that Israel is a strategic ally for them. It was worth noting, Netanyahu said, that they were strengthening these ties in broad daylight.
Netanyahu noted that when he drove from Entebbe the five minutes to the presidential palace nearby, some people lined the streets waving Israeli flags and cheering.
Netanyahu said he told the leaders he met that one person held up a sign that read, "Uganda needs Israel."
"I said Israel also needs Uganda, Ethiopia, Kenya, all the countries," Netanyahu said. " We need that alliance, that alliance can gradually change – it will take time, it may take a decade -- the automatic majority against Israel. Something that has never been possible in the past.
The prime minister said his aim was to widen "our circle of ties. If we succeed in making inroads with the 54 countries of Africa, the automatic majority against Israel would fall by the wayside."
Netanyahu noted that there is a trend among certain African states already to either vote with Israel or abstain on key international votes.
According to Netanyahu, the African countries have two basic interests in ties with Israel. The first is security, fighting terrorism; and the second is Israeli technology in the field of agriculture, water energy and health.
In his talks with the African leaders, Netanyahu said, he discussed both bilateral security cooperation, as well as multilateral cooperation.
(CNN) -- From a remote valley in Northern California, Jill Tarter is listening to the universe.
Her ears are 42 large and sophisticated radio telescopes, spread across several acres, that scan the cosmos for signals of extraterrestrial origin. If intelligent life forms do exist on other planets, and they try to contact us, Tarter will be among the first to know.
Are we citizens of Earth alone in the universe? It's a question that has long fascinated astronomers, sci-fi authors, kids with backyard telescopes and Hollywood executives who churn out spectacles about alien encounters. Polls have found that most Americans believe that some form of life exists beyond our planet.
"It's a fundamental question," said Tarter, the real-life inspiration for Jodie Foster's character in the 1997 movie "Contact. " "And it's a question that the person on the street can understand. It's not like a... super-collider or some search for neutrinos buried in the ice. It's, 'Are we alone? How might we find out? What does that tell us about ourselves and our place in the universe?'
"We're trying to figure out how the universe began, how galaxies and large-scale structures formed, and where did the origins of life as we know it take place? " Tarter said.
"These are all valid questions to ask of the universe. And an equally valid question is whether the same thing that happened here [on Earth] has happened elsewhere. " Watch a preview of CNN's "In Search of Aliens" series »
Thanks to advancements in technology, scientists hope to get an answer sooner rather than later. Rovers have snapped photographs of the surface of Mars that show fossil-like shapes. NASA hopes to launch within a decade a Terrestrial Planet Finder, an orbiting observatory that would detect planets around nearby stars and determine whether they could support life.
Such developments are catnip to scientists like Geoffrey Marcy, a professor of astronomy at the University of California-Berkeley who has discovered more extrasolar planets than anyone else.
"It wasn't more than 13 years ago that we hadn't found any planets around the stars, and most people thought that we never would. So here we are not only having found planets, we are looking for habitable planets, signs of biology on those planets," Marcy told CNN. "It's an extraordinary explosion of a field of science that didn't even exist just a few years ago. "
Then there's Tarter, whose quest for signs of extraterrestrial life kept her on the fringes of mainstream science for decades. While pursuing her doctorate at UC-Berkeley, Tarter came across an engineering report that floated the idea of using radio telescopes to listen for broadcasts by alien beings.
It became her life's work. In 1984 Tarter founded the Search for Extraterrestrial Intelligence Institute (SETI) in California. Using telescopes in Australia, West Virginia and Puerto Rico, she conducted a decade-long scouring of about 750 nearby star systems for extraterrestrial radio signals.
None was found, although Tarter had some false alarms. In 1998, she intercepted a mysterious signal that lasted for hours. Tarter got so excited she misread her own computer results: The signal was coming from a NASA observatory spacecraft orbiting the sun.
Today, Tarter listens to the heavens with the Allen Telescope Array, a collection of 20-foot-wide telescopes some 300 miles north of San Francisco. The dish-like scopes are a joint effort of SETI and UC-Berkeley's Radio Astronomy Lab and have been funded largely by Microsoft co-founder Paul Allen, who donated more than $25 million to the project.
Unlike previously existing radio telescopes, which scan the sky for limited periods of time, the Allen Telescope Array probes the universe round the clock.
Each of the 42 scopes is aimed at a different area of the sky, collecting reams of data that are continually studied by computers for unusual patterns. Then the listeners must filter out noise from airplanes and satellites.
"We're listening for something that we don't think can be produced by Mother Nature," Tarter said. "We're using the radio frequency, other people are using optical telescopes... and in both cases we're looking for an artificial nature to a signal.
"In the case of radio, we're looking for a lot of power being squished into just one channel on the radio dial. In the optical, they're looking for very bright flashes that last a nanosecond... or less, not slow pulsing kinds of things. To date we've never found a natural source that can do that. "
Signals that any extraterrestrials might be transmitting for their own use would be difficult to detect, Tarter said. Astronomers are more likely to discover a radio transmission broadcast intentionally at the Earth, she said.
Astronomers at SETI, however, are not sending a signal into space in an attempt to communicate with aliens.
University of California professor Marcy is skeptical about the existence of intelligent alien life and believes our galaxy's vast distances would make communication between Earth and beings on other planets almost impossible.
"The nearest neighbor might be halfway across our galaxy, 50,000 light-years away. Communicating with them will take a hundred thousand years for a round-trip signal," he said.
Still, Tarter remains undaunted. The Allen Telescope Array already does in 10 minutes what once took her scientists 10 days. When the project is completed, it will have 350 telescopes that, combined, can survey tens of thousands of star systems.
"We can look in more places and more frequencies faster than we ever could. And that will just get better with time. We're doing something now we couldn't do when we started, we couldn't do five years ago," she said.
"Think of it as a cosmic haystack. There's a needle in there somewhere. If you pull out a few straws, are you going to get disappointed because you haven't found the needle yet? No. We haven't really begun to explore. "
All About Astronomy • UFOs and Alien Abductions • SETI Institute
WASHINGTON (CNN) -- NASA's launch of the Mars Science Laboratory -- hampered by technical difficulties and cost overruns -- has been delayed until the fall of 2011, NASA officials said at a news conference Thursday in Washington.
The mission had been scheduled for launch in the fall of 2009.
The Mars Science Lab is a large, nuclear-powered rover designed to traverse long distances with a suite of onboard scientific instruments aboard.
It is, according to NASA's Web site, part of a "long-term effort of robotic exploration" established to "study the early environmental history of Mars" and assess whether Mars has ever been -- or still is -- able to sustain life.
The delay of the launch, according to NASA, is due to a number of "testing and hardware challenges that must (still) be addressed to ensure mission success. "
"The progress in recent weeks has not come fast enough on solving technical challenges and pulling hardware together," said Charles Elachi, director of NASA's Jet Propulsion Laboratory in Pasadena, California.
Changing to a 2011 launch "will allow for careful resolution of any remaining technical problems, proper and thorough testing, and avoid a mad dash to launch," argued NASA Associate Administrator Ed Weiler.
The overall cost of the Mars Science Lab is now projected to be roughly $2.1 billion, according to NASA spokesman Dwayne Browne. The project originally carried a price tag of $1.6 billion.
NASA's entire budget for the current fiscal year, according to Browne, is approximately $15 billion.
According to NASA, the Mars rover will use new technologies and be engineered to explore greater distances over rougher terrain than previous missions to the planet. This will be done in part by employing a new surface propulsion system.
"Failure is not an option on this mission," Weiler said. "The science is too important and the investment of American taxpayer dollars compels us to be absolutely certain that we have done everything possible to ensure the success of this flagship planetary mission. "
Weiler asserted that, based on the agency's preliminary evaluations, additional costs tied to the delay of the Science Lab launch would not result in the cancellation of other NASA programs over the next two years. He did, however, concede that it would result in other unspecified program delays.
Critics have charged that the delay and cost overruns associated with the Mars Science Lab are indicative of an agency that is plagued by a lack of accountability and inefficiency in terms of its management of both time and taxpayer dollars.
"The Mars Science Laboratory is only the latest symptom of a NASA culture that has lost control of spending," wrote Alan Stern, a former NASA associate administrator, in a November 24 op-ed in the New York Times. "A cancer is overtaking our space agency: the routine acquiescence to immense cost increases in projects. "
Stern charged that the agency's cost overruns are being fueled by "managers who disguise the size of cost increases that missions incur" and "members of Congress who accept steep increases to protect local jobs. "
Browne replied in a written statement saying that NASA administrators are "constantly working to improve (the agency's) cost-estimating capabilities. ... We continually review our projects to understand the true risk in terms of performance, cost and schedule. "
"The fact of life at NASA, where we are charged with creating first-of-a-kind missions of scientific discovery, is that estimating the costs of... science can be almost as difficult as actually doing the science," Browne said.
NASA's most recent Mars project -- the mission of the Phoenix Mars Lander -- came to an end last month after the solar-powered vehicle's batteries ran down as the result of a dust storm and the onset of Martian winter. It had operated two months beyond its initial three-month mission.
NASA officials had landed the vehicle on an arctic plain after satellite observations indicated there were vast quantities of frozen water in that area, most likely in the form of permafrost. They thought such a location would be a promising place to look for organic chemicals that would signal a habitable environment.
Scientists were able to verify the presence of water-ice in the Martian subsurface, find small concentrations of salts that could be nutrients for life, and observe snow descending from the clouds, NASA said Thursday.
NEW DELHI, India (CNN) -- Scientists have switched off several on-board instruments to halt rising temperatures inside India's first unmanned lunar spacecraft.
Mylswamy Annadurai, the project director for the lunar mission, told CNN that temperatures onboard Chandrayaan-1 had risen to 49 degrees Celsius (120 degrees Fahrenheit).
The increase occurred as the craft, the moon -- which it is orbiting -- and the sun lined up, a phenomenon which Annadurai said was not unexpected and which would likely last until the end of December.
"We have switched off the systems (aboard) that are not needed to be on," Annadurai said, ruling out the possibility of damage and adding that the temperature was now down to 40 degrees Celsius (104 degrees Fahrenheit).
Heat on board the Chandrayaan-1 should not exceed 50 degrees Celsius (122 degrees Fahrenheit), Annadurai said -- but insisted the orbiter is designed to withstand up to 60 degrees Celsius (140 degrees Fahrenheit).
The Chandrayaan-1 -- Chandrayaan means "moon craft" in Sanskrit -- was successfully launched from southern India on October 22. Watch the launch of India's first lunar mission »
Its two-year mission is to take high-resolution, three-dimensional images of the moon's surface, especially the permanently shadowed polar regions. It also will search for evidence of water or ice and attempt to identify the chemical composition of certain lunar rocks, the group said.
Earlier this month the Moon Impact Probe detached from Chandrayaan-1 and successfully crash-landed on the moon's surface.
Officials say that the TV-size probe, which is adorned with a painting of the Indian flag, hit the moon's surface at a speed of 5,760 kilometers per hour (3,579 mph).
It transmitted data to Chandrayaan-1 ahead of impact but was not intended to be retrieved after that.
Chandrayaan-1 is carrying payloads from the United States, the European Union and Bulgaria. India plans to share the data from the mission with other programs, including NASA.
(CNN) -- Space shuttle Endeavour landed safely Sunday afternoon at California's Edwards Air Force Base after NASA waved off two opportunities for a Florida landing because of poor weather.
The shuttle, steered by commander Christopher Ferguson, landed at 1:25 p.m., ending a mission that lasted more than two weeks.
Wind, rain and reports of thunderstorms within 30 miles of the shuttle landing facility at Florida's Kennedy Space Center prompted NASA to cancel the landing attempts there. Those had been scheduled for 1:19 p.m. and 2:54 p.m. ET.
After determining Monday's weather forecast at Kennedy Space Center was equally unpromising, flight controllers decided they would try to land the shuttle and its seven astronauts at Edwards AFB, about 100 miles from Los Angeles, California, where Sunday's forecast was sunny.
Flight controllers prefer landings at Kennedy Space Center because of cost and schedule. NASA has estimated it costs about $1.7 million to bring a shuttle home to Kennedy Space Center from California. Watch Endeavour's Sunday landing in California »
It also takes at least a week to get the shuttle ready for the trip, but schedule is not a major factor for the Endeavour; it is not scheduled to fly again until May.
Endeavour's 15-day mission to the international space station began on November 14 and included four spacewalks.
During that time, the crew brought key pieces -- including exercise equipment, more sleeping berths and a urine recycling system -- for a project to double the capacity of the station from three in-house astronauts to six.
The recycling system was installed to turn urine and sweat from the astronauts into drinking water.
Other modules are scheduled to arrive on a February shuttle flight. The goal of expanding the station's capacity to six astronauts is expected to be reached by the summer.
The crew also worked on a joint that helps generate power for the space station. Heidemarie Stefanyshyn-Piper and Steve Bowen spent hours cleaning and lubricating the Solar Alpha Rotary Joint, which is designed to allow the solar panels on the left side of the station to rotate and track the sun.
The astronauts also removed and replaced several trundle bearing assemblies.
The mission went according to plan, despite a minor interruption on the first spacewalk when a grease gun in Stefanyshyn-Piper tool's bag leaked, coating everything inside with a film of lubricant. While she was trying to clean it up, the bag -- with $100,000 in tools -- floated away.
CNN's Kate Tobin and Miles O'Brien contributed to this report.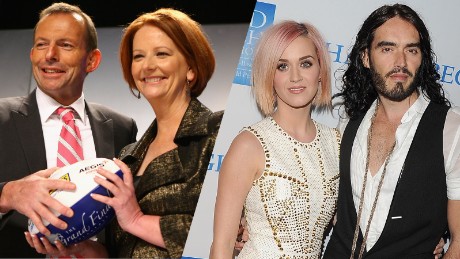 Australians will be voting in their first general election since 2013 on Saturday July 2 -- if Labor Party leader Bill Shorten wins, he'll be Australia's sixth Prime Minister in six years.
Can you guess which of Australia's roulette wheel of leaders survived longer than these celebrity marriages?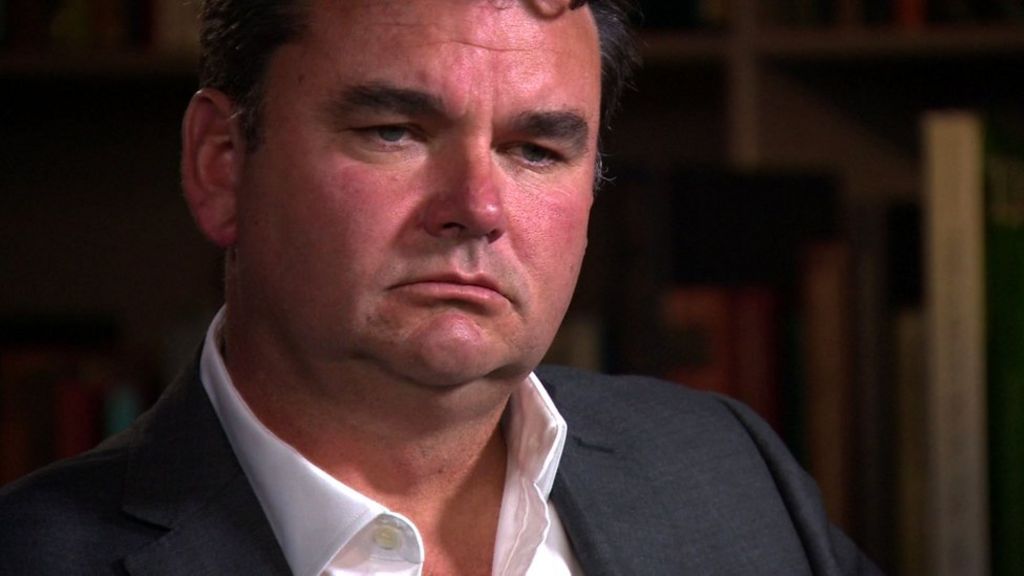 The former owner of failed high street retailer BHS has described the £2.6m he took out of the company as a "drip in the ocean".
In his first interview, Dominic Chappell told BBC Newsnight he apologised "sincerely and utterly" to the chain's 11,000 staff.
Mr Chappell bought BHS's 163 stores from retail tycoon Sir Philip Green for £1 in March 2015.
Mr Chappell said the plight of the staff "plays on" on him deeply.
But, he said, had he not become involved the chain would have gone into liquidation far sooner. A spokesman for Sir Philip denied that claim.
Mr Chappell confirmed that he had received £2.6m in payments during his ownership, but defended that income as fair. "I took a big risk going in," he said.
"We live in a risk reward society - that's the way companies are built and fail. Did I take a lot of money out? Yes I did. But did the business fail because of the amount of money I took out? No it didn't. This was just a drip in the ocean compared to the money that was needed to turn around BHS. "
His salary of more than £600,000 was, he said, established by an independent committee.
Mr Chappell blamed Sir Philip Green for the eventual demise of the business, saying the Arcadia owner had "tipped it over the edge", but he had heavy criticism, too, for Frank Field, the politician leading the inquiry into why BHS failed.
Mr Chappell branded the Labour MP "pathetic ".
He also said that he came very near to completing a deal to pass BHS on to the Sports Direct owner Mike Ashley, at one point handing over the ownership certificate, only for the purchase to fail.
It is less than a year and a half since BHS was bought for £1 by Retail Acquisitions, a company specially created for the deal and 90% owned by Mr Chappell.
Barely a year after that deal had gone through, BHS went into administration and the group is now in the final stages of being wound up.
The question of who should carry the blame for the collapse of the retailer is the subject of a number of different inquiries, including one led by MPs.
And much of the focus has fallen upon two men - the retail billionaire Sir Philip Green, who owned BHS for 15 years, and Mr Chappell.
Mr Chappell, who had no experience of retail when he bought the business, has been described as a "Sunday league retailer", "a chancer" and a "Walter Mitty" fantasist by politicians.
He told BBC Newsnight that he made no secret of his lack of retail experience, saying "Sunday League retailer" was a fair description, but said he was an expert in turnarounds, which made him a suitable owner.
"We took a chance on BHS. We were the only people to stick our heads above the parapet and give it a go. Otherwise Sir Philip would have liquidated the company and thousands of people would have lost their jobs straight away. We did everything we could to save the company.
"We were the only people who were prepared to take that risk to try to get it to break even, to try to make a profit. So if that makes me a chancer, well yes I am. "
He laughed off suggestions that he had threatened to kill chief executive Darren Topp , saying he had merely said he would "sort him out", but confirmed he had intended to fire Mr Topp from his job.
Mr Topp has subsequently been very critical of Mr Chappell's ownership of the retailer saying "he had his fingers in the till".
Mr Chappell defended his decision to use company funds to pay for a £1.5m loan to his father, saying "it had no impact whatsoever on BHS - and yes, I needed to help my parents, which I did".
He also described as "absolute nonsense" claims that he tried to use company funds to pay for holiday flights.
As for Sir Philip, Mr Chappell told the BBC the pair's working relationship had started well but then deteriorated.
He told the BBC: "Philip has been in BHS for one thing only, and that was to extract as much money as possible, which he did within the first couple of years. "
He said he was shocked by the dilapidated state of some of the BHS stores, blaming Sir Philip for failing to invest in the company.
"He put very little investment into BHS," said Mr Chappell. "You only need to go and look at some of the stores that were in terrible condition. I went with my team to 50 to 60 of the stores in the first year.
"Some of them didn't have air-conditioning or heating. Some had water pouring through the roof, some had two or three floors closed that had been closed for two or three years because they were hazardous, asbestos, God knows what else.
"He did not invest money back into the business as he should've done. "
Mr Chappell said his own reputation had been "absolutely destroyed" by the failure of BHS.
"We had some very, very big problems all the way through and we had the tide against us all the way. There was not one day that went past when we had some luck on our side. But we didn't just walk in, rip the guts out, and walk out again. "
As for his own future he says he's expecting "a very very difficult period".
"I think corporately it's going to be hard for me to slot back into another business although, believe it or not, I have been offered two or three other positions in major retailers over the last couple of weeks, so who knows? "
Dominic Chappell was speaking in an exclusive interview with BBC Newsnight - watch in full on the programme at 22:30 BST on BBC Two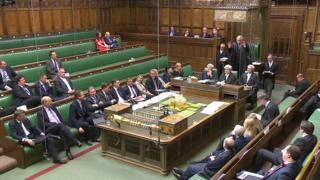 Exiting the EU would mean UK citizens losing their EU citizenship. That might sound like a formality, but actually it has big legal consequences.
Over the decades of EU membership the UK has incorporated a vast body of European law into its national laws.
Unpicking all that is going to be a mammoth task, likely to keep lawyers busy for years. And it's not yet clear when all that will start.
No - the UK is not compelled to leave, because the referendum was "advisory", not legally binding.
But many commentators take the view that the Brexit triumph - 52% for Leave, 48% for Remain - provides a political imperative to exit.
The EU's Article 50 - a treaty clause on withdrawal from the 28-nation bloc - provides an orderly procedure for Brexit. That is the way the UK is expected to go.
But some legal experts say Article 50 would have to be triggered by an Act of Parliament - they argue that the prime minister alone could not legally do it. And most MPs are in the Remain camp - so they would be voting for something they disagreed with.
Article 50 sets a two-year deadline for leaving the EU, once the article is triggered. It assumes that a new agreement would be reached between the departing state and the EU, but does not demand it.
In order to scrap EU laws before Brexit the UK could repeal the European Communities Act 1972. But Prof Mark Elliott, a constitutional law expert at Cambridge University, says to do so "would risk legal chaos by placing the British and EU legal regimes on a collision course with one another prior to the UK's having extricated itself, as a matter of international law, from the EU legal order".
Can the law stop Brexit?
Five challenges for UK leaving the EU
The UK's EU vote: All you need to know
Can the UK government simply strip its citizens of their EU citizenship ?
There are various legal opinions about this - it is not clear whether the UK has an unequivocal right to do it.
Brexit would set a legal precedent - it is uncharted territory, because no EU member state has left the bloc before. Greenland left as a self-governing territory in 1985, but it remained part of Denmark, which is an EU member.
Prof Sionaidh Douglas-Scott, a European law expert at Oxford University, told the BBC that if the UK was no longer in the EU, "this would suggest its citizens are no longer EU citizens".
But she said a European Court of Justice (ECJ) ruling - the Rottmann case - "held that deprivation of EU citizenship (albeit in circumstances different from Brexit) might not be a matter just for member states, but that the EU might have a role as well".
In a blog analysis on Brexit, Prof Steve Peers, a law expert at Essex University, says that "if a country ceases to be a member state of the European Union, then obviously its nationals therefore cease to be citizens of the Union".
Prof Catherine Barnard, a European law expert at Cambridge University, says some argue that "UK nationality is the gateway to EU citizenship and EU rights and if we are not in the EU any more UK citizens do not get those additional rights".
But, she adds, EU citizenship in the context of Brexit is "a really big question - and no-one knows the answer".
Brexit does not mean withdrawing from the European Convention on Human Rights - the fundamental rights law enforced by the European Court of Human Rights (ECHR) in Strasbourg. The ECHR is not an EU institution, so Brexit does not affect it.
And the convention has legal force in the UK through the 1998 Human Rights Act .
There is a move in the Conservative Party to replace that act with a new Bill of Rights. That would be complicated, however, because the rights guaranteed under the convention are also written into the Good Friday Agreement for Northern Ireland. That agreement underpins the Northern Ireland peace process.
Various EU rights - such as the Working Time Directive , stipulating working hours and time off - are already enshrined in UK law. But they could be scrapped after Brexit.
Brexit could remove rights enshrined in the EU treaties - unless the UK agreed to keep them under a new settlement with the EU.
They include the right to move freely to another EU country and work there, and the right to stand for election in another EU country.
The Charter of Fundamental Rights , attached to the EU treaties, would no longer apply to UK citizens.
Prof Douglas-Scott says "all Charter rights are currently effective in the UK", despite a UK opt-out from the Charter's fourth section, called "Solidarity", which deals with workers' rights. That opt-out was found to be ineffective, she told the BBC.
She says the UK Human Rights Act (HRA) "would not be an adequate replacement for the Charter".
"The Charter contains 47 rights - which is about three-and-a-half times as many rights as the HRA. So all those other rights would be lost," she said.
A debate is raging in the EU about this - it really depends where you stand politically.
Some argue that the EU's treatment of Greece - the painful austerity demanded as a condition for the bailout - was itself a violation of human rights. Many Greeks suffered from the cuts to jobs and welfare that were required for Greece to remain in the eurozone. Greece's lenders refused to write off its colossal debts.
The EU's deal with Turkey on sending migrants back from the Greek islands has also drawn criticism. There are serious concerns that Turkey may not adequately safeguard the rights of migrants - many of them Syrian refugees.

Total 100 articles. Generated at 2016-07-05 06:03