Announcement
Total 67 articles, created at 2016-07-18 18:00
(8.58/9)

 1 

SoftBank to buy chip-designer ARM for £24.3bn

Acquisitive Japanese company swoops for iconic British chip designer,Chips and Components,Hardware ,ARM,Microprocessors 2016-07-18 16:28 3KB www.computing.co.uk

(4.27/9)

 2 

Softbank Acquires ARM in 24B GBP Deal

While we normally focus on the technology, to have a holistic understanding of the industry it's necessary to see the business side as well... 2016-07-18 12:17 2KB www.anandtech.com

(2.06/9)

 3 

Ubuntu Forums database breached

Ubuntu support forums users should be on the lookout for dodgy emails after the website's database of 2 million email addresses has been stolen. 2016-07-18 04:13 3KB www.computerworld.com

(2.04/9)

 4 

Pokémon Go addicts' fun spoiled by DDoS attack, with more to come

DDoS apparently took down servers at the weekend, with a bigger attack promised 2016-07-18 10:11 2KB feedproxy.google.com

(1.02/9)

 5 

Best free iPhone apps 2016

Want to supercharge your iPhone? Then download these... 2016-07-18 10:27 50KB feedproxy.google.com

(1.02/9)

 6 

How to download pokemon GO on your phone

Our favourite gameboy game pokemon from nitendo is now on our phones and it has taken the world by storm. following a  worldwide release, the game already is driving people "insane". Stories have been making rounds of teenages being shot at will playing the game, accidents... 2016-07-18 10:01 1KB pctechmag.com

(1.02/9)

 7 

How to Watch This Week's Republican Convention Online

The proceedings from Cleveland promise to be one for the ages. Thankfully it's easier than ever to watch from wherever. 2016-07-18 00:00 3KB feedproxy.google.com

(1.02/9)

 8 

Was Google working on its own VR headset?

Tech giant was secretly developing a standalone VR device, says report 2016-07-18 00:00 5KB www.itpro.co.uk

 9 

Augmented reality games: what does their popularity mean for the enterprise?

Pokémon Go rocketed toward the top of the App Store, Google Play and the top-grossing game charts by the end of the first week 2016-07-18 16:31 4KB www.itworldcanada.com

 10 

Scope and volume of cyber attacks increasing, says expert panel

Increased reliance on 3rd parties creates further opportunities for hackers,Hacking,Cloud and Infrastructure ,Cyber security,hacking,ethical hacking,Rackspace,Capgemini 2016-07-18 16:28 2KB www.computing.co.uk

 11 

New information commissioner Elizabeth Denham begins five-year term at ICO

Five years of challenges for new ICO chief,Privacy,Security ,security,Privacy,Information Commissioner's Office 2016-07-18 16:28 2KB www.computing.co.uk

 12 

Consumers Turn to Social Media When Shopping for Products

The survey also found 64 percent of those surveyed say they become more generally aware of a product when they see an ad for it on television. 2016-07-18 16:27 3KB www.eweek.com

 13 

Taking on the slums with new augs in Deus Ex: Mankind Divided

Eight hours with Eidos Montreal's cyberpunk thriller. 2016-07-18 13:00 4KB www.pcgamer.com

 14 

Waiting for Spotify to come to Xbox One? Don't hold your breath

Keeping it local 2016-07-18 13:00 1KB feedproxy.google.com

 15 

Xiaomi's MacBook Air challenger specs are spilled

Apparently you'll get a Skylake processor, not one of Intel's Atom CPUs 2016-07-18 12:27 2KB feedproxy.google.com

 16 

Star Wars: The Old Republic's next expansion teased

Knights of the Eternal Throne due in "Fall 2016.' 2016-07-18 12:02 1KB www.pcgamer.com

 17 

Virtually there, but in reality it's not the best

The Oculus Rift is probably the most famous headset VR to date after kicking off the VR revolution on Kickstarter back in 2012, and subsequently being bought out by Facebook. However, fast forward to today and there's more competition, like the PlayStation VR and high... 2016-07-18 11:35 10KB www.pcadvisor.co.uk

 18 

When is the Note 7 coming out? Samsung confirms Galaxy Note7 launch for 2 August as new Note7 photos surface

When is the Note 7 coming out? Samsung has confirmed the Note7 UK release date is 2 August. We outline the Note 7 UK price and Samsung Note 7 specification rumours. What's new in the Note7, and what happened to the Note 6? 2016-07-18 11:26 13KB www.pcadvisor.co.uk

 19 

Killer Instinct welcomes classic boss Eyedol to Season 3

Eyedol marks eighth and final DLC character for Season 3. 2016-07-18 11:25 1KB www.pcgamer.com

 20 

Tekken 7 adds Bob and Master Raven to roster

Bob is back, but who is this Master Raven? 2016-07-18 11:22 1KB www.pcgamer.com

 21 

How to remove a location, business or venue as a Pokémon Go gym or PokéStop

Pokémon Go is the best mobile game right now but you might now want players attracted to your location. Here's how to remove a business or venue as a Pokémon Go gym or PokéStop. 2016-07-18 10:09 2KB www.pcadvisor.co.uk

 22 

How to back up your iPhone and iPad

When iCloud isn't enough for your precious photos and texts 2016-07-18 10:03 9KB feedproxy.google.com

 23 

When will Apple launch a new iPad Pro?

Will the iPad Pro 2 simply match the specs of the current 9.7in model or will we get more? We round up the rumours about the iPad Pro 2. 2016-07-18 09:48 4KB www.pcadvisor.co.uk

 24 

More than 10 reasons why you should switch to MTN 4G

In Uganda the evolution of mobile internet technology has seen telecoms like MTN Uganda improve the speeds at which users can upload and download heavy files, internet calls clarity, seamless internet gaming and surfing. Correspondingly, many Ugandans are holding 4G capable smartphones and are not aware... 2016-07-18 09:20 5KB pctechmag.com

 25 

Full pricing revealed | iPhone 7 Plus to be waterproof and have wireless charging

We investigate the iPhone 7 Plus release date and the iPhone 7 Plus price in the UK. Also check out the iPhone 7 Plus specs from rumours and leaks. 2016-07-18 09:06 17KB www.pcadvisor.co.uk

 26 

Why It's Time To Dump Your Old-School Hiring Practices

Detroit Labs needed to find a new way of hiring employees. The agency, which focuses on full-service mobile, wearable, and Internet hardware, needed candidates who could demonstrate their abilities to think as well as act. The company's co-founder, Nathan Hughes... 2016-07-18 09:06 7KB www.informationweek.com

 27 

First images of new Nexus 2016 leak

Android Nougat will come first to Nexus 2016 devices. We investigate rumours surrounding the new Nexus, including the Nexus 2016 release date, UK price, new feature and specifications. 2016-07-18 08:42 9KB www.pcadvisor.co.uk

 28 

Job Opportunity: Information Technology Project Manager- National Social Security Fund (NSSF)

About US: The National Social Security Fund (NSSF) is positioning itself to be the Social Security Provider of Choice in Uganda. Our belief at the Fund is that each employee contributes directly to the growth and success of the business and each employee is expected to... 2016-07-18 08:33 1KB pctechmag.com

 29 

Kyocera's latest waterproof phone costs only $80

Water proof specs as only been apart of the high end phones such as the galaxy S7, and with this comes a big budget until Phone maker Kyocera announced its latest addition to its family of affordable, waterproof phones. Known as the Hydro Shore. The device... 2016-07-18 08:15 1KB pctechmag.com

 30 

ALTX East Africa partners GMEX Technologies, ESCROW Group to launch high tech exchange platform

Last week, ALTX East Africa Ltd went live with its high tech exchange. The team led by CEO, Joseph Kitamirike has built the exchange since 2013, and spent most of the last eight months optimizing their systems, aiming to deliver a world class securities exchange facility... 2016-07-18 08:12 5KB pctechmag.com

 31 

EU Data Protection Law May End The Unknowable Algorithm

Slated to take effect as law across the EU in 2018, the General Data Protection Regulation could require companies to explain their algorithms to avoid unlawful discrimination. 2016-07-18 08:06 6KB www.informationweek.com

 32 

Best CPU deals today

Looking for a bargain processor upgrade for your gaming rig? We've scoured the web for you... 2016-07-18 08:00 2KB www.pcgamer.com

 33 

10 Strange Job Interview Questions Big Tech Companies Ask

Tech companies are notorious for asking bizarre interview questions. Here are 10 such head-scratchers that candidates were asked during job interviews at Google, Apple, Microsoft, and other major tech firms. 2016-07-18 07:06 2KB www.informationweek.com

 34 

Twitter, Facebook move quickly to stem celebrations of Nice attack

Twitter Inc moved swiftly to remove posts from Islamic extremists glorifying a truck attack in Nice, France, watchdog groups said on Friday, in a rare round of praise for a platform that has often struggled to contain violent propaganda. A spate of violence over the past... 2016-07-18 06:53 4KB pctechmag.com

 35 

SiFive Unveils Freedom Platforms for RISC-V-Based Semi-Custom Chips

SiFive, a company established by researchers who invented the RISC-V instruction set architecture in the University of California Berkeley several years ago, has... 2016-07-18 06:15 11KB www.anandtech.com

 36 

HP's Elite X3 smartphone with Windows 10 will ship this month for $699

Not many are using smartphones with Microsoft's Windows 10 Mobile, but HP's flagship Elite X3 -- which ships this month -- could boost the sagging fortunes of the OS. 2016-07-18 06:00 3KB www.itworld.com

 37 

Prometheus unbound: Open source cloud monitoring

Prometheus 1.0 is part of the Cloud Native Computing Foundation's effort to assemble a product portfolio for a container-based, open source cloud 2016-07-18 05:30 3KB www.infoworld.com

 38 

Samsung beefs up enterprise lineup with Notebook 7 Spin

A new Windows 10 device – that comes in two configurations -- from Samsung adds more choices for business users looking to move away from the traditional business notebook. 2016-07-18 05:24 4KB www.itworld.com

 39 

Why this year's iPhone will still be a must-have upgrade

Sure, OLED probably isn't coming until next year. But this year's iPhone could be a sleeper hit. 2016-07-18 05:03 6KB www.itnews.com

 40 

Tech leaders challenged daily to sort through a crush of new security apps

An escalating race between good-guy developers building new security tools and bad-guy hackers launching new threats means IT has a whole pile of security apps to sift through. Here's advice for evaluating the options 2016-07-18 04:34 2KB www.infoworld.com

 41 

Microsoft is charging Surface Pro 3 customers to fix defective Simplo batteries

If you have a Simplo (not LGC) battery, you may be asked to spend $500 or more to fix Microsoft's problem 2016-07-18 04:30 2KB www.infoworld.com

 42 

New Windows 10 beta, build 14390, brings us close to the finish line

We're getting within spitting distance of the Windows 10 Anniversary Update RTM 2016-07-18 04:15 2KB www.infoworld.com

 43 

Get off my lawn: Federal panel says websites can ban anyone

An appellate court ruled last week that sites can legally ban people, with a subsequent visit to the site punishable by federal criminal law. 2016-07-18 04:00 1KB www.computerworld.com

 44 

Is Pokémon Go really a runner's best friend?

RunGo's routes point you towards Pokémon, but it's a juggling act of priorities. 2016-07-18 04:00 8KB www.itnews.com

 45 

Moto G4 and Moto G4 Plus review: No longer the best budget smartphones available

Make no mistake: These two devices are Lenovo phones through and through, and the end of Motorola's budget brand as we know it. 2016-07-18 04:00 11KB www.itnews.com

 46 

AT&T likes 'white-box' networks and hopes you will, too

AT&T's march toward standard "white-box" network gear will come to enterprises with the introduction of an industry-standard server that can take the place of four specialized network devices. 2016-07-18 03:58 3KB www.computerworld.com

 47 

How to build a strong employee referral culture

A strong referral culture can be a competitive advantage in the talent wars. Here's how to create a workplace that your employees will want to recommend to friends and former colleagues. 2016-07-18 03:37 6KB www.itnews.com

 48 

Essential Azure automation tricks for Windows admins

Tap the power of PowerShell and Azure Automation to automate your troubles away 2016-07-18 03:00 1KB www.infoworld.com

 49 

But...but where are your PRIORITIES?!?

When it's time to review this IT shop's disaster recovery plans, the topic of staffing comes up -- along with a question that somehow has never crossed management's mind. 2016-07-18 03:00 1KB www.computerworld.com

 50 

Jabra Halo Smart review: If you're all talk, this Bluetooth headset is a solid choice

Jabra's $80 wireless headphones are designed for people who take a lot of calls on their smartphone. 2016-07-18 03:00 6KB www.itnews.com

 51 

Why cloud workload portability is a pipe dream

Nobody likes lock-in, the risk of which has dogged the public cloud from the start. But even in the container era, can it really be prevented? 2016-07-18 03:00 3KB www.infoworld.com

 52 

Why Google Fi? Because it's fast, cheap and easy

The best mobile service just got way, way better. Google's poorly understood Fi is just too good to pass up, especially for digital nomads. 2016-07-18 03:00 7KB www.computerworld.com

 53 

New products of the week 7.18.16

Our roundup of intriguing new products from companies such as vThreat and Sophos. 2016-07-18 02:55 6KB www.itworld.com

 54 

5 essential Google Drive extensions for Chrome

Save emails, capture web pages, and create documents without leaving your browser tab. 2016-07-18 00:00 2KB www.pcworld.com

 55 

Why I Used Uber Instead of an Ambulance

Some people (including me) are choosing Uber over traditional medical transport. Here's why. 2016-07-18 00:00 6KB feedproxy.google.com

 56 

Keeping Tabs on My 6-Year-Old With the Tinitell Watch

Tinitell is a rugged, child-sized watch that is a combination cell phone and GPS locator. My 6-year-old gave it a go. 2016-07-18 00:00 3KB feedproxy.google.com

 57 

A Vision of Computing 30 Years in the Making

Imagine if a smartphone or other device could mirror its display on any screen with which it comes into contact? 2016-07-18 00:00 3KB feedproxy.google.com

 58 

Vodafone Smart ultra 7 review

Vodafone, stop. Please, seriously, stop. 2016-07-18 00:00 725Bytes www.itpro.co.uk

 59 

Qualcomm facing £664 million fine in Korea

Qualcomm facing £664 million fine in Korea. Fails to adhere to FRAND guidelines. 2016-07-18 00:00 2KB feedproxy.google.com

 60 

SpaceX successfully lands a rocket on solid ground for second time

It looks like it could be second time lucky for the new taxi docking port, which SpaceX launched into orbit with the Falcon rocket on Monday. 2016-07-18 00:00 1KB www.cnet.com

 61 

Robots shoot, score, advance AI then fall over at the robot world cup 2016

CNET takes you inside RoboCup 2016. See all the goals, fouls and cutting-edge robotics at this festival of mechanised soccer. 2016-07-18 00:00 2KB www.cnet.com

 62 

Kanye vs. Taylor plays out online in frighteningly low resolution

​Do you love watching celebrity feuds on the internet in all their blurry glory? Welcome to your beautiful dark twisted fantasy. 2016-07-18 00:00 1KB www.cnet.com

 63 

Volkswagen reportedly promises dealer-compensation plan within the next month

You think the customers have it bad? Try basing your income on selling cars you can't sell. 2016-07-18 00:00 1KB www.cnet.com

 64 

BAE Systems joins SWIFT to fight financial cyber attacks

Firms call on financial services industry to work together to fend off cyber threats 2016-07-18 00:00 2KB www.itpro.co.uk

 65 

Matthew Hancock replaces Ed Vaizey as digital economy minister

Emma Jones MBE also appointed to help SMBs win government contracts 2016-07-18 00:00 2KB www.itpro.co.uk

 66 

Capgemini helps UK firms use AI, bots and blockchains

London joins eight other countries to host Capgemini's Applied Innovation Exchange 2016-07-18 00:00 2KB www.itpro.co.uk

 67 

Infection mod brings zombie hordes to Hearts of Iron 4

Plus, build your own Synth settlers in Fallout 4 and use Overwatch's UI in Team Fortress 2. 2016-07-17 18:42 1KB www.pcgamer.com
Articles
Total 67 articles, created at 2016-07-18 18:00

 
ARM, the British semiconductor designer, has agreed to a £24.3bn buy-out offer from Japan's SoftBank Group in a deal announced to the London Stock Exchange this morning.
The SoftBank purchase will be among the biggest-ever M&A deals in tech - and certainly the biggest in the UK.
It is also the largest-ever overseas acquisition by a Japanese company, although the announcement may also flush out other interested bidders.
These include licensees Samsung, TSMC and Qualcomm, although a takeover by a licensee may also endanger the company's pioneering intellectual property licensing business model that has enabled the company to dominate the market for mobile microprocessor technology.
Chip-maker Intel, however, would probably be barred from entering the fray on the grounds of competition and its ownership of ARM would also disrupt the company's intellectual property licensing business model.
ARM CEO Simon Segars said: "We weren't looking to sell the company because we believe our standalone prospects are really compelling. So when SoftBank approached us with an interesting and intriguing proposition, it was something that we had to look at. "
He added that SoftBank offered a stack of cash that could scarcely be turned down, but also "a future that is more exciting than we could achieve on our own".
"At £17 a share, the board believes this really fairly values the company and, in terms of the future, ARM and SoftBank share a vision of the way that technology is going to change people's lives and enable communication and collaboration around the world," said Segars.
He added: "With SoftBank's backing, and the level of investment that they can make into the business, we believe we will be able to achieve more than we could standing on our own. Together, this deal is a very interesting, fascinating offer to enable the next chapter of growth for ARM. "
ARM was formed as spin-out from home computer pioneer Acorn in 1990. It was originally called Acorn Risc Machines before changing its name to Advanced Risc Machines, then simply ARM. Its first CEO Robin Saxby focused the company on intellectual property licensing rather than producing hardware itself.
The approach cut costs for both licensees and (crucially) ARM, which did not have much capital with which to invest, and the company was well-placed to take advantage of the rising demand for high-powered, but also power-efficient, microprocessors for the burgeoning mobile market in the 1990s and 2000s.
In the early days, it primarily competed with MIPS and Hitachi, but its combination of technology and business model gave it a critical advantage. This enabled it to put together hundreds of licensees who could customise the designs according to their precise needs, cutting their costs and making ARM a de facto standard.
The business model also provided opportunities to companies shut-out of market sectors by Intel's dominance.
SoftBank, meanwhile, is a peculiar Japanese multinational. Established in September 1981, it originally expanded by acquisition in the media sector, for example, with the purchase of the COMDEX computer trade shows in 1995. Recently, it has offloaded some of its multifarious acquisitions to focus on mobile and tech.
SoftBank's ARM purchase will make it the biggest-ever overseas acquisition by a Japanese company - after SoftBank's own $20bn deal for 70 per cent of US mobile operator Sprint in 2012.

SoftBank snaps up ARM in £24 billion deal
techreport.com
Softbank buys Apple's processor ARM for $32b
computerworld.com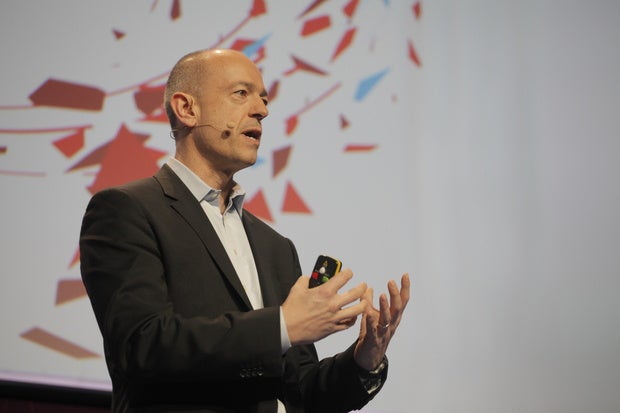 SoftBank will acquire ARM for $32 billion
infoworld.com
SoftBank agrees to buy mobile chip giant ARM for $32 billion
pcworld.com
ARM grabbed for £24.3bn by Japan's SoftBank
theinquirer.net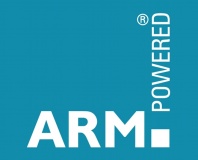 SoftBank signs deal to buy ARM Holdings
feedproxy.google.com
SoftBank to grab chip designer ARM for $32 billion
cnet.com
SoftBank buys ARM for £24 billion in Brexit Britain
itpro.co.uk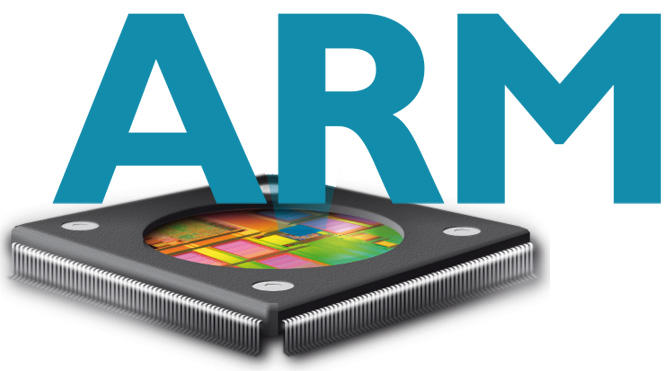 While we normally focus on the technology, to have a holistic understanding of the industry it's necessary to see the business side as well. While ARM has been an independent company for some time now, today Softbank has leveraged the fall in the value of the British Pound to buy ARM Holdings plc, the company responsible for the ARM ISA, ARM Cortex CPUs and MCUs, Mali GPUs, and numerous other IP blocks that are often used in SoCs today. If you've followed our coverage, this isn't really a surprise, but Softbank is primarily a telecom and internet-centric company with relatively little focus on CMOS chip design.
ARM is valued at 11.89 GBP per share, so to be bought out at 17 GBP per share is a fairly significant premium above the market rate. Looking at past investments it seems that Softbank is no stranger to these kinds of plays but it's not clear whether Softbank will take a hands-on approach to managing the company or mostly leave ARM to its devices. One option is that they favor a more hands-off approach and ARM is primarily a financial investment for Softbank. It remains to be seen what kind of effect this will have, but the financial backing of a major Japanese conglomerate would likely allow for ARM to devote additional time and resources to designing new architectures to better target high performance mobile and server applications which could impact the industry significantly to ARM's benefit.
The other option is if Softbank takes a much more hands-on approach to managing ARM, which could be interesting if it helps root out whatever normalized deviance exists in management or engineering at ARM, but could also completely destroy the company if a poor approach is taken. Of course, there's no way to know what path Softbank will take here, but regardless it'll be an interesting few years in the semiconductor space.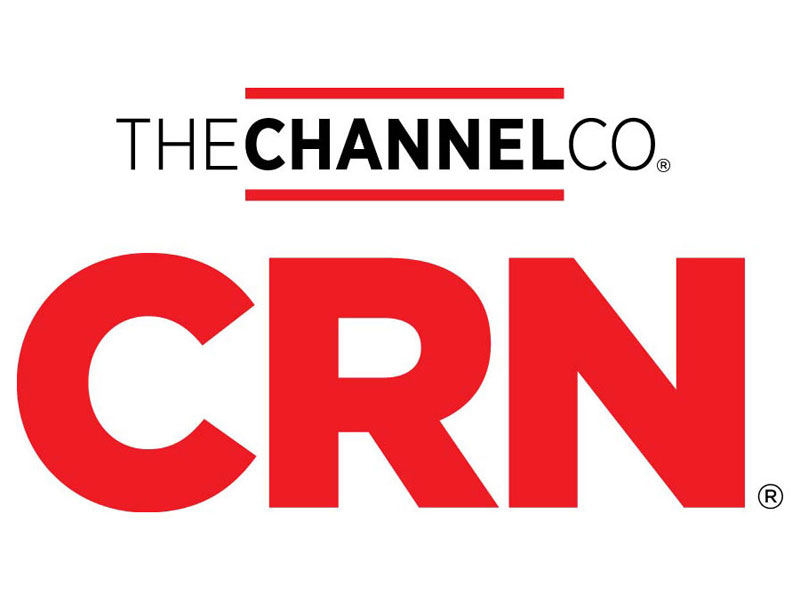 SoftBank To Scoop Up Semiconductor Company ARM In $32 Billion IoT Deal - Page: 1
crn.com
SoftBank snaps up ARM in £24 billion deal
techreport.com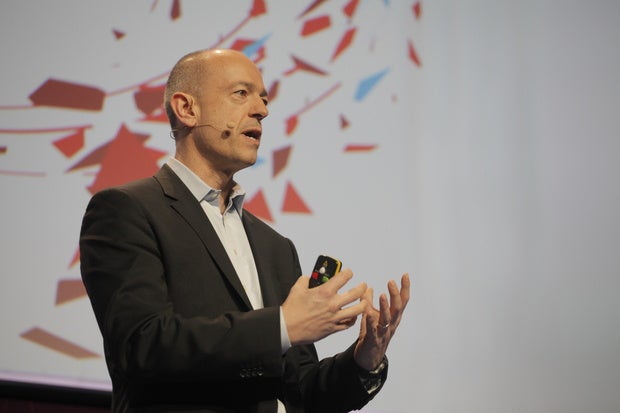 SoftBank will acquire ARM for $32 billion
infoworld.com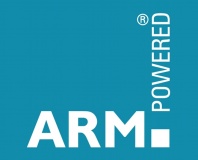 SoftBank signs deal to buy ARM Holdings
feedproxy.google.com
Users of Ubuntu support forums should be on the lookout for dodgy emails after the website's database of 2 million email addresses was stolen.
Canonical announced the security breach on Friday after being notified that someone claimed to have a copy of the UbuntuForums.org database. An investigation revealed that an attacker did get access to the website's user records through a vulnerability.
The exploited SQL injection flaw was located in the Forum Runner add-on for vBulletin, commercial web forum software that powers over 100,000 community websites on the Internet and is especially popular with companies. The vulnerability was known, but the Canonical IT team had failed to apply the patch for it in a timely manner.
"The attacker had the ability to inject certain formatted SQL to the Forums database on the Forums database servers," the team said in a blog post. "This gave them the ability to read from any table but we believe they only ever read from the 'user' table. "
The user table contained usernames, email addresses and Internet Protocol addresses for 2 million users. It did not contain valid user passwords, but hashed strings that were used for the Ubuntu Single Sign On service. These cannot be used as-is to access user accounts.
As a precautionary measure to ensure that no attacker code was left behind, Canonical temporarily took the website down, rebuilt its hosting servers from scratch, installed the most up-to-date version of vBulletin and reset all system and database passwords.
The company is certain that the attacker was not able to access any code repositories or update mechanisms, did not get write permissions to the Ubuntu Forums database, didn't obtain shell access to any of the servers and was not able to mess around with any other Canonical or Ubuntu services.
While there is no immediate danger to Ubuntu Forums accounts, users should be wary of potential spam and phishing emails that might attempt to distribute malware. Attackers typically launch such attacks following large data breaches, since they can take advantage of known relationships between users and the compromised websites.
Ubuntu Forums is not the first large vBulletin-powered website to be compromised. Attackers hacked the MacRumors.com and vBulletin.com forums back in 2013 and Ubuntu Forums itself is the second major database breach.
Website administrators should always make sure to keep their content management systems up to date, including all third-party add-ons, themes and components they used when building them.

Flaw in vBulletin add-on leads to Ubuntu Forums database breach
itnews.com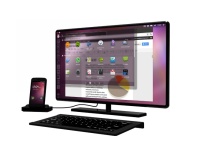 Canonical warns of Ubuntu Forums breach
feedproxy.google.com
You can't possibly have failed to notice that the world has gone Pokémon Go crazy , and wherever there are folks trying to enjoy a new game, there will be people attempting to mess with that fun – and one way to do that is to bring down the Pokémon Go servers with a DDoS (distributed denial of service) attack.
Yes, the bad guys opened fire this weekend just gone, hitting the game's servers and causing users in the UK and the US to be unable to log on – which as you can imagine, didn't go down well with Pokémon Go addicts.
A group called PoodleCorp (a hacktivist collective with a much fluffier name than Lizard Squad ) claimed it was their DDoS work which caused the outage.
As the Independent reports, on Saturday PoodleCorp tweeted: "PokemonGo #Offline #PoodleCorp", followed by a comment to the effect that bigger things were in the works: "Just was a lil test, we will do something on a larger scale soon. "
Of course, whether or not the group actually caused the outage is another question, as that hasn't been verified.
But it seems that PoodleCorp is certainly serious enough about staging a bigger assault on the game, and this will happen at the start of next month according to the group's most recent tweet, which read: "August 1st #PoodleCorp #PokemonGo. "
August 1 is a Monday, interestingly enough, as you would have thought the weekend would be the obvious target, as it was in the recent attack.
As we reported over the weekend , in a more constructive move to help Pokémon Go players, Yelp has added a filter to its app to aid players in finding nearby PokéStops – at least in the US, Australia and New Zealand. Hopefully the feature will be coming to the UK soon.
Article continues below

Hacking group claims Pokémon Go DDoS scalp
theinquirer.net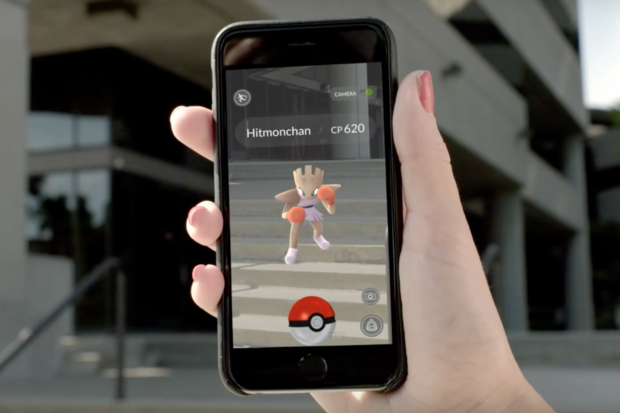 Pokémon Go down, target of DDoS attack
computerworld.com
There are now hundreds of thousands of apps available for your iPhone 6S and, surprisingly, many of the best are free.
The following list showcases our pick of the best free iPhone apps, and includes iPhone applications for social networking, travel, news, photography, productivity and more. Most of these apps are also compatible with the iPod touch.
If your top free iPhone apps aren't covered, tell us all about them in the comments. And don't forget to check out our iPhone 7 rumors.
The idea behind Hear (although it's now known as 'the app formerly known as Hear' for some reason).is to remix the sounds of your environment. So if you're in an office and want to shut everything out but don't fancy playing music, Hear transforms hubbub into the kind of ambient soundscape that might pique Brian Eno's interest.
Alternatively, if you'd like to ramp up the volume of nearby noise — for example, evening birdsong — Hear can do that too.
Some of the filters are, by comparison, just plain weird. Happy sounds like a deranged, echo-laden clown show, and Sleep turned typing and birdsong into the perfect soundtrack to a horror film dream sequence. But everything else ranges from genuinely useful to at least intriguing. We're not sure we'll often use the Talk filter, which auto-tunes voices to music, but it's at least fun to play with.
A word cloud can be used to help get a sense of a body of text, be it your own output or that of a web page. Wowed is a superb free app for putting one together. You point it at a source — someone's Twitter account, a URL, Facebook, and more — and wait as it trawls through the text it finds.
You're then presented with your word cloud, a stylish blue number with the most popular words more prominently displayed. In the free version, you get two fonts and eight colour alternatives, and can adjust word spacing. You can also edit the word cloud — adding or deleting words — before saving or sharing it. (The paid version adds colour themes and can export to PDF.)
An iPhone's a perfectly good device for watching video - especially if you have a larger one - but Apple's smartphones are hampered by a lack of onboard storage, relatively limited format support, and awkward file import. Infuse gets around these things, providing a feature-rich but elegant player.
It has support for a wide range of file types, and although you can import to your iPhone, it's also possible to stream from a Mac, PC or NAS remote drive. If your files are named sensibly, Infuse will even automatically provide art and metadata. Go 'pro' (£7.99/$9.99) and you get support for even more video/audio formats, streaming over AirPlay and Google Cast, trakt sync, and background playback.
Editing videos can be painstaking, consuming all your free time. Replay realises this and automates practically the entire process. Once you've selected some videos and photos stored on your iPhone, Replay will stitch them together into an animated, great-looking video you can save and share.
If your inner director screams for a little more control, you can change the style, music, format (cinema or square) and pace.
If that's not enough, reorder items, add text, trim video clips, and adjust the focus point for stills. There are IAPs for extra styles, but the three included are perfectly fine; you do get a watermark on saved clips though.
Plenty of apps claim they can get you making music in seconds, but Figure really means it. The app's heritage helps, as it comes from Propellerhead Software, creators of the legendary Reason and ReBirth.
In Figure, though, working on loops and beats is stripped right back from what you'd find in those complex PC apps; instead, you tap out drums, and slide your finger around to fashion monster bass and playful leads.
Sounds can be tweaked or swapped out entirely at any point. Once you're done, finished tracks can be uploaded and shared online. For serious musicians, there's even Audiobus support.
There's a tendency for weather apps to either bombard you with facts or try to be too clever with design. Hello Weather , by contrast, simply wants to get you all the weather information you need, but nothing you don't.
This focused approach doesn't mean Hello Weather is an ugly app. On the contrary, it's very smart, with a clean layout and readable graphs. Mostly, though, we're fond of Hello Weather because it eschews complexity without limiting the information on offer.
The single-page view is split in three, covering current conditions, the next few hours, and the week's forecast. If you need more detail, a swipe provides access to things like sunrise/sunset times for the current day, or written forecasts for the coming week.
The app doesn't quite check off our entire wish-list - the lack of a rainfall radar (or at least a precipitation prediction graph for the coming hour) is a pity. But as a free no-fuss weather app, Hello Weather is hard to beat.
Although it won't satisfy anyone clamouring for an Android-like interface on iOS, Apple's take on widgets is quite elegant, shoving mini-apps into a scrolling page within Notification Center. This provides fast access to important information, such as weather reports and, in the case of Klok , loads of clocks.
You fire up the Klok app to define up to five locations, which can be rearranged in 'west to east' order, or dragged about as you see fit. You then choose whether clocks appear in analogue or digital, before scooting across to Notification Center and seeing how everything looks.
Klok does the business admirably. In either form, the clocks are big enough to spot the time at a glance, and day markers are added when a location is, relative to you, enjoying 'tomorrow' or still mired in 'yesterday'.
Cleverly, you can also tap a clock to get a row of hours beneath. Tap one to temporarily set the clock to that time and the others change accordingly. This is great for sanity-checking international meeting times, or for when you just have to know what time it is in Tokyo when it's 3pm in Madrid.
The idea behind Cheatsheet is to provide fast access to tiny chunks of information you never remember but really need to: your hotel room, your car's number plate, Wi-Fi passwords, or, if you're feeling suitably retro, the Konami code.
Set-up is pleasingly straightforward. Using the app, you add 'cheats' by selecting an icon and then typing your info nugget. When you've got yourself a number of 'cheats', they can be reordered as you see fit. Once you're done, the entire lot can be displayed on the Today widget or an Apple Watch.
Cheatsheet saves some features for a $2.99/£2.29 'pro' upgrade - a custom keyboard, an action extension, some of the icons, and iCloud sync. But the free version is nonetheless useful and generous, along with making really good use of the Today view on your phone.
With the vast range of movies available at any given time, keeping track of what you'd like to see and what you've watched already isn't easy. TodoMovies 4 aims to simplify the process and aid discovery.
The app starts off with the discovery bit, having you check out lists that range from Academy Award nominees to those with the 'greatest gun fights of all time'. Beyond this, you can browse by genre, explore upcoming films and what's on in theatres, or perform a search for something specific.
Selecting a film loads artwork, and most have a trailer. Tap the big '+' to add the current film to your To Watch list, which can be searched or browsed (alphabetically, by date added, or by release date).
Watched films can be removed or sent to your Watched list, whereupon they can be rated. This mix of focus and friendliness - along with some very smart design - makes this app a no-brainer download for movie buffs.
Snapseed is an extremely versatile photo editor for iPhone. You choose from a number of tools and filters, and proceed to pinch and swipe your way to a transformed image. You get all the basics — cropping, rotation, healing brushes, and the like — but the filters are where you can get really creative. There are blurs, photographic effects, and more extreme options like 'grunge' and 'grainy film', which can add plenty of atmosphere to your photographs.
The vast majority of effects are tweakable, mostly by dragging up and down on the canvas to select a parameter and then horizontally to adjust its strength. Brilliantly, the app also records applied effects as separate layers, each of which remains fully editable until you decide to save your image and work on something else.
It's no secret that Apple Maps doesn't have the best reputation, although it has got better in recent times.
Fortunately, Google Maps is a free download, and a far better solution than the old Google Maps app as well, thanks to the inclusion of turn-by-turn navigation and - in some cities - public transport directions. Handily, it can also save chunks of maps for offline use - great when you're heading somewhere with poor connectivity.
It's an easy way to supercharge your iPhone's mapping capabilities and one of the first apps you should grab for the iPhone 7 when it launches.
If you live in or visit one of the supported cities (which include London, Paris, Berlin and New York), Citymapper is an essential download, assuming you want to find your way around more easily.
It'll zero in on your location and then intelligently get you from A to B, providing all kinds of travel options and routing, and, where relevant, live times for transit.
Sometimes with apps, it's the seemingly little things that make a big difference. With Overcast , for example, you get a perfectly decent podcast app that does everything you'd expect: podcast subscriptions; playback via downloads or streaming; a robust search for new shows.
But where Overcast excels is in attempting to save you time and improve your listening experience. Effects (which can be assigned per-podcast) provide the smartest playback speed-up we've heard, voice boost for improving the clarity of talky shows, and smart speed.
The last of those attempts to shorten silences. You won't use that setting for comedy shows, but it's superb for lengthy tech podcasts. As of version 2.0, Overcast is free, and betters all the other iOS podcast apps that also lack a price tag. (Should you wish to support the app, though, there's an entirely optional recurring patronage IAP.)
There are plenty of read-later services out there, but Instapaper was arguably the original, and it remains the best.
The app integrates well with iOS, enabling you to send articles to it from other browsers. Only text and imagery is saved - all web-page clutter is removed - and downloaded articles are cached for offline reading.
Inside the app, there are plenty of formatting options, boasting some great font choices and colour options. If you really get into the system, there's an optional premium subscription (£2.29/$2.99 per month), which adds full text search for your archive, unlimited highlighting within articles, and the means to create playlists for the app's text-to-speech feature.
There are plenty of Wikipedia readers for iPhone, but Wikiwand feels like someone's actually sat down and thought about how to design and present information, rather than more or less flinging a mobile website at your face.
Search is lightning fast and comes with handy thumbnail images, to help you make the best selections. Article pages boast large images and enable you to quickly navigate via an easily accessible sidebar.
Our favourite touch, though, is the preview you get when tapping on a link. It appears at the bottom of the screen, giving you a quick overview of the relevant article.
This means an extra tap's required to subsequently open a linked article, but you get context for what you're currently reading without having to switch back and forth between different entries.
Although Apple introduced iCloud Keychain in iOS 7, designed to securely store passwords and payment information, 1Password is a more powerful system. Along with integrating with Safari, it can be used to hold identities, secure notes, network information and app licence details. It's also cross-platform, meaning it will work with Windows and Android.
And since 1Password is a standalone app, accessing and editing your information is fast and efficient. The core app is free (the company primarily makes its money on the desktop), although you will need to pay a one-off $9.99/£7.99 IAP to access advanced features (multiple vaults, Apple Watch support, tagging, and custom fields).
We're always waiting for the other shoe to drop with Duolingo , but it seems this organisation really does want you to learn new languages entirely for free.
And it's a fantastic app — fun, friendly, and packed with bite-sized quizzes that hold your interest and never become onerous. It's perfect for anyone who wants to dabble in a bit of Spanish, French, German, Portugese, Italian, Irish, Dutch, Danish, Swedish or even English!
It's interesting to watch the evolution of an app. Starting out on iPad, Paper was something of a design industry darling, offering a beautiful and stylish, if ultimately slightly limited, digital notebook of sorts.
Then it went free, the developer positioning Paper as the perfect app to use with its Pencil stylus .
But the latest update not only brings the app to iPhone it also radically reimagines and expands it. Alongside existing sketch tools, you now get notes and the means to add photos, transforming Paper from nice-to-have to essential.
Back in 2009, Jorge Colombo did some deft iPhone finger painting using Brushes, and the result became a New Yorker cover.
It was a turning point for iOS and suitably handy ammunition for tech bores who'd been drearily banging on about the fact an iPhone could never be used for proper work. The app sadly stagnated, but was made open source and returned as Brushes Redux.
Now free, it's still a first-rate art app, with a simple layers system, straightforward controls, and a magnificent brush editor that starts you off with a random creation and enables you to mess about with all manner of properties, from density to jitter.
We keep hearing about how important coding will be to the future of everything. That's all very well, unless code makes about as much sense to you as the most exotic of foreign languages.
The idea behind Lrn is to gently ease you in. Through friendly copy and simple quizzes, you gradually gain confidence across a range of languages.
For free, you get courses on HTML and CSS, along with introductions to JavaScript, Ruby and Python. You can complete any course for $2.99/£2.29; but even if you don't pay anything at all, you'll get a lot out of this app if you've an interest in coding but don't know where to start.
The science of sleep is something few people delve into. But you know some days that you wake up and feel awful, even if you think you've had a decent night's sleep. Sleep Cycle might be able to tell you why. It analyses you while you sleep, using sound or motion, and provides detailed statistics when you wake.
Additionally, it'll constantly figure out what phase of sleep you're in, attempting to wake you at the best possible time, in a gentle, pleasing manner.
That probably all sounds a bit woo-woo, but here's the thing: this app actually works, from the graphing bits through to helping you feel refreshed and relaxed on waking up.
A great many iPhone cookery apps make the mistake of aping cookbooks a little too closely. You tap a recipe, only to get a set of steps, rendered in tiny, barely readable text.
Kitchen Stories is different. From the off, the app dazzles your eyes (and tempts your tastebuds) with stunning photography. Better: open a recipe and you'll find handy step-by-step photo instructions and typography that you don't have to squint at.
Not sure about some of the basics of cooking? The app's got you covered there, too, with a selection of HD video guides.
Developer Pixite is best known for its eye-popping filter apps, and so Assembly was quite the surprise. The app is all about building vector art from shapes.
Individual components are dropped on to the canvas, and can then be grouped or have styles applied. It feels a bit like the iPhone equivalent of playing with felt shapes, but you soon realise that surprisingly complex compositions are possible, not least when you view the 'inspirations' tab or start messing about with the 'remix' projects.
For free, you get loads of stuff to play with, but inexpensive IAP unlocks all kinds of bundles with new themed shape sets to explore.
It's interesting to see how far the App Store has come. Time was, Apple banned apps that gave you the chance to build prototypes. Now, Marvel is welcomed by Apple, and is entirely free.
Using the app, you can build on photographed sketches, Photoshop documents, or on-screen scribbles. Buttons can be added, and screens can be stitched together.
Once you're done, your prototype can be shared. If you're not sure where to start, check out existing prototypes made by the Marvel community.
The Weather Underground app (or 'Wunderground' to your iPhone, which sounds like an oddly dark Disney film) is one of those products that flings in everything but the kitchen sink yet somehow remains usable.
Whatever your particular interest in the weather, you're covered, through a slew of 'tiles' (which can be moved or disabled to suit) on a huge scrolling page.
At the top, you get a nicely designed tile detailing current conditions and showing a local map. Tick and cross buttons lurk, asking for input regarding the app's accuracy. During testing, we almost always tapped the tick — reassuring.
Scroll, though, and you find yourself immersed in the kind of weather geekery that will send meteorological nuts into rapture. There are rainfall and temperature graphs for the next day and hour, along with simpler forecasts for the week.
You get details on humidity, pressure and dew point. Sunrise, sunset and moon timings are presented as stylish animations. You can investigate local and global webcams and photos, and then head to the web if not satisfied with that deluge of data.
Weather Underground is funded by non-intrusive ads (which you can disable annually for $1.99/£1.49 if you feel the need), and is easily our favourite free iPhone weather app; in fact, it even rivals the best paid fare on the platform.
On iPhone, it shouldn't really work, the smaller screen not being as suited to tapping away at dozens of pads. But smart design from Novation proves otherwise. 48 trigger pads are placed front and centre, and are just big enough to accurately hit unless you've the most sausagey of sausage thumbs.
Effects lurk at the foot of the screen — tap one and a performance space slides in, covering half the screen, ready for you to stutter and filter your masterpiece.
As on the iPad, you can also record a live mix, which can be played back, shared and exported. This is a really great feature, adding optional permanence to your tapping exploits.
There are two types of people when it comes to photographing food - those who relish the opportunity to snap and share every meal, and those who eye anyone who does so with scorn and suspicion. If you're firmly in the former camp, try Foodie , a camera app designed to 'transform simple food photos into one-of-a-kind masterpieces'.
OK, so that's overplaying things a bit, but there's a lot to like here. Foodie's filters are designed to enhance the look of food, and they have amusing names like Yum, Fresh and Crispy. If you don't find that at least a little endearing (i.e. you're dead inside), there's an 'albums' button fashioned as a knife and fork, which might just be too much.
Post-snappage, the app offers basic editing tools, for adding blurry vignettes and mucking about with contrast. And here's the thing: although this one's designed for foodies, we reckon it's a pretty great free camera app for everyone.
A while ago, we chanced upon an app that utilised your iPhone's camera in order to turn you into a zombie. This was, we decided, the pinnacle of modern technology, and far more important than using smartphones for trifling things like productivity, art, or music.
Imagine our joy, then, when setting eyes on MSQRD , which ramps up such camera-based magic to the max.
Peer into your iPhone's camera, and MSQRD quickly locates your head, before overlaying a mask. They range from cartoonish eyes that explode from your own when you perform a suitably over the top open-mouthed expression, to an amusingly grim armored Batman. (Sadly, after the app was bought by Facebook, a surprisingly vivid and fairly horrific take on The Joker vanished, along with a bunch of other masks.)
Naturally, this all falls apart a bit when you shoot a video with the app — you must take care not to move your head too much or cover it with a hand, although pulling stupid expressions is usually fine. (We checked.)
Stills tend to work better, although 'better' is often 'creepy as hell'. Like we said: the pinnacle of modern technology.
In a sense, there's something of an old-school feel about Guides by Lonely Planet. Whereas some iPhone travel guides are desperate to funnel information into your eyes about even the most far-flung or obscure locations, Guides is more interested in covering a handful of famous cities: London, New York, Paris, Barcelona and the like. This might seem limited, but it gives the app a sense of focus, and also enables it to be blazing fast.
When we tapped Paris, we expected to be hanging around while information downloaded, but Guides is done in about a second. Almost instantly, a map appears, detailing where interesting things are located. Inviting icons provide quick access to sights, restaurants, shops, and so on, and popular interests for a given city sit behind buttons masquerading as photographs.
For tourists and day-trippers alike, there are overviews and basic budget planners, and you can bookmark any page. There's nothing like Triposo's city walks creator, nor even basic built-in routing, though, and the offline maps take an age to download. However, there is 'near me' functionality when you're online, and, most importantly, the guides appear to be written by people who genuinely love the cities in question.
Although it won't satisfy anyone clamouring for an Android-like interface on iOS, Apple's take on widgets is quite elegant, shoving mini-apps into a scrolling page within the pull-down Notification Center. This provides fast access to important information, such as weather reports and, in the case of Klok , loads of clocks.
You fire up the Klok app to define up to five locations, which can be rearranged in 'west to east' order, or dragged about as you see fit. You then choose whether clocks appear in analogue or digital, before scooting across to Notification Center and seeing how everything looks.
Klok does the business admirably. In either form, the clocks are big enough to spot the time at a glance, and day markers are added when a location is, relative to you, enjoying 'tomorrow' or still mired in 'yesterday'.
We're big fans of iMovie. Apple's video editor for iPhone is usable and powerful. In our lazier moments, we also really like Replay, which takes a bunch of videos and edits them on your behalf. But there are times when you hanker for a middle ground, and that's where Splice fits in.
Getting started is simple — select some videos and photos to import (from your Camera Roll, or online sources like Facebook and Google Photos), along with, optionally, a soundtrack. Name your project, choose an orientation, and the app lays out your clips. These can be reordered by drag and drop, and transitions can be adjusted with a couple of taps.
If you want to delve deeper, individual clips can be trimmed and cut, and you can apply effects. Several filters are included, as is a speed setting, and the means to overlay text.
These tools perhaps won't worry the Spielbergs of this world, but a few minutes in Splice can transform a few random iPhone clips into something quite special — and all without a price-tag or even any advertising.
WhatsApp is one of the most essential apps you can install on your iOS device, especially if you have friends and family across the world.
Rather than using up your SMS allowance by sending text messages, WhatsApp lets you send messages over any Wi-Fi or mobile data connection instead. You can also send and receive photos with no size restrictions, and if you're using Wi-Fi (or you have unlimited mobile data) they won't cost you any extra to send.
If you're serious about running or cycling then you should be serious about Strava. As smartphone fitness tools go it's one of the best, allowing you to track your performance, set goals and see daily progress updates.
There are leaderboards and challenges to give it a competitive edge and if you're ever not sure where to run or cycle you can find user created routes on the app, or share your own. All of that comes free of charge, while a premium version adds even more tools.
If you like this then make sure you read 10 best iPhone and iPad apps for keeping fit and 5 sports headphones for iPhone and iPod touch .
There are probably hundreds of photo apps around, but Google Photos stands out as it gives you unlimited storage for photos and videos, all for free.
That's reason enough to jump on board, especially as it works not just on iOS but on Android and computers too.
But with basic editing tools and the ability to make collages and albums this is more than just photo and video storage, it aims to be your first and last stop after taking a picture. To achieve that it will need a few more features, but it's well on its way.
Spotify has been pretty quick to establish itself as the top music streaming service, and the Spotify Music app brings some great features to your iOS device, turning it in to a pocket jukebox that delivers your favourite tunes no matter where you are.
Even better, you can listen to Spotify's huge catalogue entirely for free on your iPhone, although there are some caveats: album tracks are shuffled, ads periodically play, and there's no offline listening. Naturally, a premium subscription removes all such limitations.
Periscope , Twitter's live video streaming app, is an essential download for anyone who likes the immediacy of Twitter but craves something more visual.
You can easily create your own live streams or watch other people's, send comments and hearts in real time and if you miss the action there's a 24 hour window with which to replay streams. In short it's simple enough to dive straight into but has enough to it that you'll keep coming back, whether you're more creator or viewer.
Uber is transforming the way we travel. You can quickly and easily request a taxi using the app and get picked up within minutes and you can compare rates and get quotes, as well as paying with PayPal or by adding your credit card to a secure Uber account.
The Uber service is available in over 50 countries, and it's rapidly growing. Give it a try and you'll never want to hail a taxi the old fashioned way again.
Although Evernote Scannable isn't the most feature-rich iPhone scanner you're ever likely to see, it's a winner when it comes to efficiency. Open it up, plonk a document on a background with enough contrast, and the app scans it in in just a moment.
You can send the resulting JPEG to Evernote, share it to another service, or do further scans that will be compiled to PDF.
Boost your productivity with Pushbullet , which lets you view your iPhone's notifications and messages directly on your computer. It means if you get a text message you can read it there and then without having to take your phone out of your pocket or bag.
You can also quickly send files from your computer to your phone with only a few clicks, and if you regularly find that you email links to yourself just to open them on your smartphone, then you'll never have to do that again thanks to Pushbullet's link sharing features.
Instagram is the go-to app for quickly taking photos, adding quirky filters to them and sharing them with the world. Over 300 million people use Instagram and thanks to the social aspects and effortless interface it's easy to see why it's such a hit.
You're not limited to sharing your snaps on Instagram either, as you can easily add your photos to Facebook, Twitter, Tumblr and more with just a few taps.
In a sense Evernote is an online back-up for fleeting thoughts and ideas. You use it to save whatever comes to mind — text documents and snippets, notes, images, web clips, and even audio. These can then be accessed from a huge number of devices. (We suspect any day now, Evernote will unveil its ZX Spectrum app.)
The app itself could be friendlier, and there's a tendency towards clutter. But navigation of your stored bits and pieces is simple enough, and the sheer ubiquity and reliability of Evernote makes it worthy of investigation and a place on your iPhone's Home screen.
Even in these ultra-modern times there are still instances where we can't get an internet connection, but this doesn't have to mean you can't read websites, thanks to the excellent Pocket app. It allows you to save articles, news stories, blog posts, videos and much more, letting you read and watch them offline.
You can also synchronise your saved articles across every device you've installed Pocket on, allowing you to pick up where you left off and continue reading.
The nature of social media is it's all about the 'now'. With Timehop , you get the chance to revisit moments from this day, based around your online history.
The service connects to whatever accounts you allow it to, and then shows you what was happening in your world. It's a simple concept that's perfect for iPhone.
The world's biggest social network brings a tightly honed experience to the iPhone and iPod touch, but nonetheless still enables you to access your contacts, feeds and other important information. This sense of focus makes it in many ways superior to using Facebook in a desktop browser.
If you pick up an iPhone 7 when it launches later this year, Facebook will likely be one of the first apps you'll want to download.
If you're feeling the need to cut down on your food intake, Calorie Counter 's a smart download. The app is well designed and, importantly, has a massive food-item database, making it easy to input everything you eat. Web sync, optional social features, reports and goals add to the goodness.
AKA 'Stalk My Contacts', but Find My Friends does have practical uses: if you're meeting a bunch of iPhone-owning friends and want to know where they're at, for example, or for when wanting to check where your spouse is on the road, to see if it's time to put the dinner in the oven/pretend to look busy when they walk through the door. (Or maybe that's just what freelance tech writers do.)
It's all opt-in, so you won't be able to track your friends / be tracked without explicit consent, so you can rest easy once you start using it.
Timers and task managers are usually designed with extreme efficiency, to the point they practically yell NO FUN ALLOWED in your face.
30/30 , however, provides a streamlined, tactile interface that happens to look great, is fun to use, and that makes it a breeze to create lists and define timers.
It also enables looping for anyone addicted to the Pomodoro Technique .
Plenty of apps exist for transferring content between your computer and your device, but Dropbox is free and easier to use than most of its contemporaries.
And even now that Apple's provided easier access to iCloud Drive, Dropbox remains a useful install, largely on the basis of its widespread support (both in terms of platforms and also iOS apps). The Dropbox app itself works nicely, too, able to preview a large number of file types, and integrating well with iOS for sending documents to and from the various iPhone apps you have installed.
Love Dropbox? Then check out our article Essential tips for every Dropbox user .
FaceTime is a great alternative to standard voice calls, but it's no good if you're trying to contact someone without a Mac or compatible iOS device. Therefore, Skype remains an essential download.
The interface is simple and usable (even if you get the distinct impression it desperately wants to be a Windows Phone app), enabling anyone with a Skype account to make free calls to other Skype users and cheap calls to anywhere in the world. If you're on Pay and Go, this is particularly handy, but the app also enables iPod touch users to utilise their devices for calls.
The official Twitter app might lack some of the features found in the likes of Tweetbot , but it does provide a sleek and simple means of using the service.
It also rapidly rolls in new features from the website, such as the Connect and Discover views, along with expandable tweets that contain photos and videos and the new Moments feature that allows you to keep track of breaking news stories and reactions to them from the Twitterati.
Google's own YouTube app works much as you'd expect, enabling you to search and watch an almost limitless number of cats playing pianos, people moaning about stuff to their web-cams, and more besides.
Despite Google's adherence to its own distinct design language, YouTube tends to be a good iOS citizen, supporting AirPlay. It also naturally integrates well with your Google Play account, providing access to purchased films, which can be watched or flung at your telly if you've the relevant hardware.
You know how it goes: hand your iPhone to someone so they can check out an amazing picture you took, and before you know it they're scrolling like a maniac through the entirety of Photos.
Stop such rudeness with ShowStopper , an app that enables you to make locked galleries on the fly. You get up to four images at once, but can go unlimited for $0.99/79p.
With iBooks on the iPhone, you might wonder why you should bother with Amazon's Kindle. After all, the app's not as pretty as iBooks, nor is there an integrated store (you buy in Safari and sync purchases to the app).
However, Kindle offers a massive selection of books compared to Apple's app and the reading experience is great.
A great many Today view widgets seem quite gimmicky, but Vidgets provides a great mix of monitoring and utility.
The standalone app enables you to add and organise the likes of world clocks, network indicators, and widgets outlining remaining space on your device. These are then immediately available in Notification Center.
Although you get the sense eBay's designers can't get through a month without redesigning their app, it's always far superior to using the online auction site in a browser.
eBay for iOS works nicely on the iPhone, with browsing proving fast and efficient. Speedy sorting and filtering options also make it a cinch to get to listings for whatever it is you fancy buying.
Shazam is an app that feels like magic when you first use it. It's deceptively simple—hold your iPhone near to a music source, and wait while the app listens and tells you what track is playing.
But the sheer technology behind this simplicity is mind-boggling, and while Shazam doesn't always guess right, it's worth a download.
The revamped keyboard in modern incarnations of iOS is far better than what we had before, not least because of the predictive word bar, but SwiftKey takes things a step further.
Rather than laboriously tapping out individual keys, you just glide your finger across them. This can make for some comical typos initially, but SwiftKey soon speeds up iPhone text entry.
For the most part, Yousician Guitar feels quite a lot like Guitar Hero, only you use a real guitar and the app is cunningly teaching you how to play it.
Things start with the absolute basics, but before you know it, you're strumming and picking with the best of them. The app's free, although with limited daily play time. Subscriptions enable you to learn more rapidly.
For the paranoid souls out there (or the unlucky ones who've had their devices pilfered), Find My iPhone is a must-have download.
Assuming you've a 2010 or later iOS device, you can set up a free account and locate your devices within seconds. (Note that older devices can also be added to Find My iPhone - you just need a recent one to get things going.)
Google Translate is a bit like an insanely portable and entirely free gaggle of translation staff. When online, you can translate written or photographed text between dozens of languages, or speak into your device and listen to translations.
And for English to French, German, Italian, Portuguese, Russian and Spanish (and back), the app will attempt to live-translate (even when offline) any text in front of the camera.
The idea behind TunnelBear is to keep browsing private and to get around censored and geo-locked websites. The interface is insanely simple — you just tap the country you want to browse from and wait a bit.
Connections are generally robust but easy to restart if they drop. For free, you get 500 MB per month. Spam your Twitter feed and you'll get an extra GB.
Skyscanner's a great website, which enables you to punch in airports and find out the cheapest way of getting from A to B.
The Skyscanner app is the same, but it's on your device and with a spiffy AI. Well worth a download, even if only to check flights for an upcoming holiday.
Some might grumble that Netflix is the perfect way to experience everything a DVD bargain bin has to offer. And anyone outside of the USA might find the pickings in the local libraries a little slimmer. Still, Netflix is cheap and a perfectly decent way to catch up on old shows, along with binge-watching the latest series from Netflix itself.
The app includes AirPlay support and a resume function, so you can pick up where you left off on another device. And if you're feeling cheap, you can always try the month's free trial and then cancel, while laughing maniacally.
It would be a hard ask to expect the Flipboard experience on the iPhone and iPod touch to match that of the iPad version, but it nonetheless has a good go, transforming your favourite feeds and news sources into a tiny, beautiful digital magazine.
These days, the bigger problem isn't deciding what you want to watch on the telly, but where you want to watch it. And where has a couple of meanings: the device you're going to peer at and the service you use. With telly becoming so decentralised, JustWatch aims to bring coherence to browsing content offered by a range of providers.
Search for a show or movie and the app tells you where you can buy, rent or stream it; click New, Popular or Price Drops and you can, respectively, find newly added content, see what everyone else is watching, and discover bargains that might only stick around for a day or two.
The thinking behind Slack is to free teams from the drudgery of email. It's essentially a real-time messaging system, where people have group conversations based around user-defined hashtags, or send private messages to one-another.
Support for inline images, videos and Twitter-like summaries boost pasted content, and the app integrates with cloud storage from the likes of Dropbox and Google Drive.
It's worth noting that while Slack is clearly aimed at businesses, it works perfectly well as a means of communication for groups of friends who aren't thrilled about storing their personal insights and details on Facebook.
Making decisions is hard. With Flotsm , absolve yourself from all the pesky responsibility by unleashing questions online (anonymously) and having people vote for their favourite options.
Should you not be thrilled with a particular response, you can cunningly nudge it in a different direction, filtering votes by gender, age and location. Alternatively, if you're more a bossy than indecisive type, trawl lists and spend your time voting.
This Star Wars app is clearly a cunning slice of digital marketing injected into your iPhone, but we don't care, because it's fun. The main interface has three skins - droid, light side, and dark side - and provides you with access to all kinds of Star Wars goodies.
There's a sound-board, selfie generator, and augmented reality Force Trainer where you waggle your iPhone about like a lightsaber, attempting to deflect bolts from a floating training remote.
There are practical bits, too, such as ticket-booking (obviously) and checking out the local weather - the app helpfully noting which Star Wars location it most closely maps to.
The prospect of Nike+ but better and for free might sound unlikely, but that's what RunKeeper provides. Previously split into 'pro' and 'free' versions, the developer now generously includes all the features in one free app.
That means you can spend no money, yet use your iPhone's GPS capabilities to track your jogging and cycling routes, and examine mapping and details of your pace and calories burned.
Activities can be shared online, and treadmill runs and other exercise details can be entered manually.
Around Me figures out where you are and lists local stuff - banks, bars, petrol stations and, er, Apple Retail Stores.
The app's reliance on Google Maps info means there are gaps, but it's nonetheless handy to have installed when in unfamiliar surroundings, and the 'augmented reality' landscape mode is amusing, if flaky.
Over two million definitions, synonyms and antonyms are available in the palm of your hand with this free, offline dictionary and thesaurus .
The app is fast and efficient, includes phonetic and audio pronunciation of words, and its interface seems perfectly suited to the iPhone.
XE Currency is a fine example of an app that does what it needs to, without fuss. You configure a list of currencies, and it shows current conversion rates.
Double-tap a currency to set its base rate or to define values for custom conversions.
Don't bother buying a DAB radio - just install TuneIn Radio instead and plug your device into a set of speakers.
TuneIn Radio has a great interface for accessing over 100,000 digital stations; it also has AirPlay support, and you can use it as an alarm clock.
We say a big PFFT! at CGI. Real animators use stop-motion, until they inevitably go crazy at only being able to craft about three seconds of footage per week. iMotion enables you to create such painstaking animations with your device.
The sting in the tail: an IAP for export, but if you don't care about that, you can play your creations on your device to your heart's content. There's also the free iMotion Remote to use as a remote controller over Wi-Fi for iMotion, to avoid you accidentally moving your 'camera'.
TED is brain food. The app provides access to talks by insanely clever people, opening your mind to new and radical ideas.
You can also save your favourite talks locally, for even easier access, or ask the app to inspire you, based on your mood and available time.
Whatever bank you're with PayPal has you covered for mobile banking and it's a pretty solid performer.
You can manage your account on the go, send and receive money and find local businesses using PayPal Here, so you can pay for stuff without cash. Nifty.
The App Store has so many to-do apps that it's in severe danger of tipping over, due to the sheer weight of digital checkboxes, but Wunderlist is one of the very few that really stands out.
The interface is very usable, and the app's ability to seamlessly sync across devices and platforms makes it a great download.
This one falls under 'essential' rather than 'amazing'. If you've turned on two-step verification on your Google account, chances are it'll regularly ask for a code. You can get this sent to you via SMS, but it's much less hassle to have Google Authenticator instead provide the numbers to type in.
Safari's a perfectly decent web browser on the iPhone, but Chrome has a couple of particular advantages.
Another image editor, but Photo Editor is a good 'un. The interface is clear, and it contains all the tools you'd expect: filters, enhancements, cropping, and the ability to fire that picture of your frothy coffee/amusing dog/current skyline to Flickr, Tumblr, Facebook or Twitter.
"But Gmail works in Apple Mail," you might say. And this is true, but it doesn't work terribly well. For the best of Gmail, Google's own offering is unsurprisingly the app to opt for.
The Gmail app provides a full experience, enabling you to search, thread, star and label items to your heart's content - and is far better when your connection is patchy.
With weather apps, you're frequently forced to choose between lashings of data or something that looks lovely. Yahoo! Weather combines both, offering a stunning interface that also happens to be rich with information. The maps are a touch weak, but other than that, this is an essential weather app.
Such is the nature of social networks and online media that Vine 's 15 minutes might have passed by the time you read this. Still, the app is a great way to rifle through the many thousands of six-second videos people have uploaded to the service.
Long-time internet users frequently dwell on what might have been regarding Flickr. It should have the ubiquity of Facebook, but seemingly missed the mobile boat. Still, Yahoo! now has new leadership and if apps like Flickr are any indication of what's to come, the service might get a second wind.
The rules have changed when it comes to modern media. Pretty much anyone can do it, but there's much more out there. Also, unless you've loads of spare time and a hobbyist mentality, chances are what you love isn't what you're being paid for. That's where Patreon can help.
People who make stuff get direct access to the fans who fund them; and everyone else gets access to loads of really interesting projects.
The app's a typically mobile 'discovery and interaction' tool, for the most part, enabling you to search Patreon, find new things, and post comments and notifications.
You might get the sense that GPS trackers are all very much alike, and there's some truth in that. But we nonetheless reckon Runtastic is worth installing, on the basis that it's nicely designed, frequently updated, and quite generous with its free tier.
The app tracks your movements, calculating distance, speed, pace and calories burned. For free, you get a map view of your run, charts (speed, elevation and heart rate), access to your training history, and the means to manually add activities.
You can even have other users cheer you on. Splash out for 'pro' and you can add routes, voice coaches, smartwatch connectivity and more; but as a starting point, the free app gets you moving.
We're told the 'S' in Vert S stands for 'speed'. This is down to the app being an efficient incarnation of the well-regarded Vert unit converter.
The older app had you browse huge category lists to pick what you need, but Vert S is keener on immediacy. There's a search, but the app's core is a Favorites page, where commonly used conversions are stored.
Tap one and you enter a basic calculator, enabling you to convert between your two chosen units, which can be quickly switched by tapping the Vert button. (Note that currencies are behind an IAP paywall — $2.99/£2.29 for 'Vert Pro' — but conversions for other units are free.)
Apple's Music Memos is all about getting music ideas down — fast. You launch the app, hit record, play your guitar or piano, and your riff is safely recorded, rather than vanishing from your head the moment you see something vaguely interesting outside.
Smartly, the app provides additional toys to experiment with. There's a tuner, and during playback, you can add automated electronic bass and drumming. The virtual instruments attempt to match tempo and energy with whatever you recorded (and with some success, although more complex inputs can confuse this feature to an amusing degree).
Music Memos also tries to transcribe the chords being played; its accuracy is questionable beyond the basics, but not bad as a trigger when you later want to learn how to play your own spark of inspiration.
Usefully, you can fling recordings at GarageBand and Logic (bass and drums going along for the ride as separate tracks).
Less usefully, you can sing into the app, and still add bass, drums and chord transcription, for some kind of madcap tech-based cacophony of awfulness that we felt entirely compelled to try in the name of a thorough review. Expect our effort to (not) trouble the charts shortly.
You've got to hand it to NASA: in naming its app ' NASA App ', you're well prepared for a product bereft of elegance, and so it proves to be. This is a clunky app, with ugly graphic design, and that's heavily reliant on you being online to download its content.
Oh, but what content! It's the wealth of eye-popping imagery and exhaustive commentary that will keep anyone with an interest in space glued to their iPhone, devouring items by the dozen. The 'Images' section is particularly lovely, with a huge range of photos.
There are pictures of star clusters that look unreal, moody shots of planets and moons, and snaps of engineers doing clever things. These can all be rated, run as a slideshow, shared, or saved locally.
Elsewhere, you get a ton of informative and educational videos, guides to missions, news, and, slightly weirdly, access to NASA's Twitter feed. And if you fancy turning your brain off for a bit, there's a live feed from the ISS, the blue marble that is Earth slowly rolling underneath.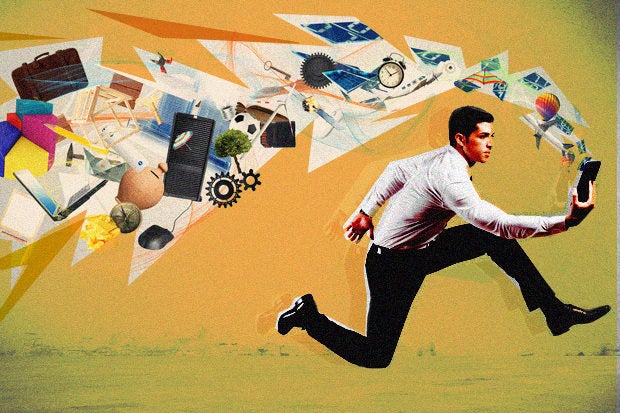 15 free Modern Windows apps for IT pros
infoworld.com
Our favourite gameboy game pokemon from nitendo is now on our phones and it has taken the world by storm. following a  worldwide release, the game already is driving people "insane". Stories have been making rounds of teenages being shot at will playing the game, accidents have also hppened while drivers enjoyed the game and more stories countiue to come in.
Sadly for us in Uganda, the game is not available in the official store despite the so called world wide release. But fotunately if your reading this, your are in luck since there is a work around for android users.
There is an extremely easy way to run the game on your device while you wait for the official African release to be announced. Unfortunately, iOS users will have to wait a while longer as an Apple-friendly version has yet been made available.
To run it in your region simply download the APK File online and transfer it to your device – you can simply email the APK link to yourself and download it onto your phone.
After downloading the APK, go to setting and allow installation of thrid party apps by following the steps below.
Go to Settings on your phone and switch to the "general" tab, if needed.
Tap on the "Security" option.
Tick the checkbox next to the "Unknown Sources" option.
Confirm the warning message by tapping on "OK".
Once that is done, please proceed to install the game on your phone and join in on the fun

Pokemon Go north: Phenomenon launches in Canada
cnet.com
Regardless of what you think about the Republican party or the orange attention Jedi at the top of its ticket, you know that this week's GOP convention in Cleveland will be an unprecedented spectacle that will reverberate through the chattering twittering classes and be studied in political science classes for decades to come!
And the best part—at least for the growing number of cord cutters in this country—is that there are a plethora of options for streaming all the hot politics sans cable company interference.
According to a Pew Internet report , one-in-seven Americans now consider themselves to be a "cord cutter. " That doesn't necessarily mean they're turning away from their TVs—they're just finding more contemporary ways to bring content to their sets aside from some technically antiquated network filter (e.g. Roku , Apple TV , Chromecast , etc.). At least, that's supposed to be the paradigm in which we're currently living.
There are a lot of options out there. The RNC, for example, has an official convention app for Android and iOS. While the app offers a lot of helpful getting-around info for those in Cleveland, it will also provide live videos of all the proceedings for those at home. But in addition to the standard video streams, it will have 360-degree streams. It'll be just like you're at the convention—which means, I guess, you can look back at the audience to spot the hecklers who snuck in (because you know they're gonna be there).
But before you download that app, know that those same standard and 360 live streams will be available on the RNC's official YouTube page. And since it's on YouTube, that means you'll be able to send the stream to your TV via any number of set-top devices.
Twitter recently announced that it will stream live coverage from CBSN (CBS News's free 24-hour digital streaming network) throughout the convention. This agreement builds on a partnership in which Twitter will simulcast CBS's Thursday Night NFL coverage this coming season. Twitter might be a convenient way to watch CBSN's coverage from your mobile device, but for those near a TV or computer, it would be just as easy to watch via one of CBSN's various OTP apps or even directly on its website.
Meanwhile, Facebook will offer a "lounge" in the convention hall and has invited various media orgs (CNN, Fox News, and the New York Times among them) to broadcast via Facebook's Live video platform. Those streams will also be simulcast on C-SPAN (which is a cable company invention, so therefore is behind a paywall), BUT the audio streams from all C-SPAN broadcasts are available for gratis online or through the C-SPAN radio app ( iOS , Android ).
The whole world will literally be watching. Let's just hope nobody says or does anything too embarrassing.

How to watch the Republican National Convention from anywhere
cnet.com
Google has been working on a "high-end standalone" virtual reality (VR) headset, according to reports, billed as a rival to frontrunner devices Oculus Rift and HTC Vive.
The tech giant was working on the headset at the Google X research lab, reports Recode , alongside a seperate operating system for the device, suggesting Google's VR headset would not have run on the Android operating system.
The project, however, has reportedly been scrapped in order for the company to focus its efforts on other work in the VR space. This would theoretically include its work in mobile VR and bringing VR to the Chrome browser.
Earlier this year, Google announced an Android-based VR platform called Daydream, which is set for release alongside Android Nougat .
At the same time, the company alluded to a new version of its Cardboard VR viewer, complete with updated sensors, lenses and a sturdier plastic casing.
WebVR integration for the latest builds of Chrome Beta and Chrome Dev surfaced recently, making the browser compatible with VR-enabled websites.
Google declined to comment on Recode 's article.
01/07/2016: Will Google bring VR to Chrome?
Google is reportedly looking to bring virtual reality (VR) to its Chrome browser, adding support for WebVR to the latest builds of Chrome Beta and Chrome Dev.
The Chrome Beta now sports a new WebVR setting, reports  9to5google , which would make the browser compatible with VR-enabled websites.
This could mean Google is hoping to eventually make any website viewable in VR with the shell, similar to technology introduced by Samsung for its Gear VR .
Similarly, Chrome Dev now has a 'VR Shell' setting that will allow users to  view websites  with Cardboard or Daydream-ready viewers, according to Chromium Evandelist Francois Beaufort.
12/02/2016: Google may be creating a standalone VR device with its own screen
Google's next rumoured virtual reality headset will be a standalone device with its own screen and outward-facing motion-sensing cameras, new reports have claimed.
According to the Wall Street Journal (via Fortune ), the new VR device will not be reliant on other hardware such as a smartphone or PC which, if true, would make it one of the first of its kind. 
The outward-facing cameras will be used to track the wearer's head motions and, without the need to use a smartphone in conjunction with the headset, the problem of users experiencing headaches while wearing VR devices may be improved. 
Rumours surrounding Google's follow-up to its low-end Cardboard VR viewer revealed the company could be planning a new plastic headset with updated sensors, lenses and sturdier casing. 
If released later this year, the launch would coincide with new Android VR technology, allowing compatible smartphones to slot into the device in the same way as they do with Cardboard or Gear VR.
As noted by Fortune, the tendency for VR devices to pair with smartphones and computers is due to their ability to offload heavy processing to the device in order to save power. If Google's VR does away with this element, it's unclear how it will compromise between power and efficiency. 
12/02/16: Is Google building a new VR device to replace Cardboard?
Google is getting ready to release a new virtual reality headset to rival Samsung's Gear VR, and will update the Android OS to support the device, it is claimed.
The new headset will succeed Google's low-end Cardboard VR viewer, and will boast updated sensors, lenses and a sturdier plastic casing, according to the Financial Times , citing "people familiar with its plans".
Its release will coincide with the launch of new Android VR technology later this year, with compatible smartphones able to slot into the device much like with Cardboard and Gear VR, the publication said.
Google's new headset will work with a wider range of devices than its competitors, the source said, and sports improvements to overcome Cardboard's latency issues that can cause users to feel dizzy when using it with their phones.
Google announced in November that users would soon be able to experience 360-degree virtual reality through the YouTube app when combined with a Cardboard viewer.
"Using the same tricks that we humans use to see the world, VR video gives you a sense of depth as you look around in every direction," said YouTube product managers Kurt Wilms, Sanjeev Verma, and Husain Bengali. "Near things look near, far things look far. So if you were excited about 360-degree videos, this is pretty freakin' cool. "
The firm is not the only technology company looking to compete in the VR space, with Nintendo revealed to be working on its own hardware, while  Microsoft's HoloLens and the  PlayStation VR  are both set to be released later this year.
The virtual and augmented reality market could be worth $80 billion by 2025, found a report last month, taking into account both hardware ($45 billion) and software ($35 billion) revenues.
"We see qualities in VR/AR technology that can take this from niche use cases to a device as ubiquitous as the smartphone," the report from Goldman Sachs said.
"In the long run, if VR/AR technology becomes as lightweight as a set of glasses, we see the potential for the evolution to be similar where multiple devices are combined into one, potentially replacing phones and PC environments. "

Google is reportedly dropping Rift-like headset plans in favour of mobile VR
theinquirer.net
Pokémon Go rocketed toward the top of the App Store ,  Google Play  and the top-grossing game charts by the end of the first week since its launch. Pokémon Go is exciting because:
As an AR game, Pokémon Go mixes real-world images with software-generated graphics and is capturing lots of media attention. Concurrently, the much bigger AR business opportunities are receiving huge investment but much less media attention.
Some of you skeptics may be thinking you've heard various AR claims before that have all flamed out. It appears this time that advances in software capability, reductions in hardware cost and the ubiquity of smartphones are launching a new era of AR applications.
AR headsets such as the Oculus Rift , Samsung Gear VR or Microsoft HoloLens are now delivering a superior experience than has ever been available to consumers before. The superior experience is due to remarkable advances in screen resolution, positional tracking, movement sensors, computational horsepower, 3-D graphics, audio, and haptic technology that use vibration to create the sense of touch.
AR is best applied to unique rather than routine experiences that include visual elements or emotional intensity. Think of events that are expensive, dangerous, or impossible to show using ordinary video. AR applications are changing how we shop, advertise, learn, and communicate.
In a retail store, the profusion of models, sizes and materials can make choosing a daunting task. AR can create a friendlier, inviting shopping experience in which the customer can preview a product in a real setting or visualize what a customer-configured product will look like.
For example, Lowe's recently rolled out its Holoroom , which uses Oculus Rift, to help customers make home improvement design decisions in an immersive environment. The Holoroom eliminates trying to visualize what a paint color swatch, a carpet fabric square or a paneling sample might look like on an entire wall, a cupboard or a whole floor.
By introducing AR into home remodeling decisions, Lowe's:
We're all bombarded with too many advertising messages that come at us on television, on the web and even via product placement at the movies. AR can produce a memorable, immersive experience for the prospective customer. Such customer experiences deliver a more lasting impression than print, web page or video.
For example, Volvo created the Volvo Reality app for the Google Cardboard Headset to enable a prospective customer to experience an AR test drive of the Volvo XC90 on a smartphone.
By adding AR into automobile purchasing decisions, Volvo:
We've all been bored in a class or a presentation when we want to learn something but the speaker or the audiovisual support is a bust and we doze off. A day later we can barely remember we attended the event. AR can produce an immersive learning experience that enhances learner engagement.
For example, using the VRinOR app created by a company called Medical Realities , viewers from around the globe can witness a surgeon, who is wearing a head-mounted display, perform an operation. The viewers see much more than they would in a well-produced documentary of the operation. Doctors, medical students, and the merely curious can experience the operation in real time with 360-degree control over their vantage points. They experience actually being in the operating room.
By adding AR into immersive learning experiences, Medical Realities:
What AR applications do you think might produce value in a business context?

The scope and volume of cyber attacks is on the rise, due in part to enterprise reliance on third-parties.
That's the opinion of a panel of experts speaking at hosting firm Rackspace's annual conference in London, Rackspace Solve .
"The scope and volume of attacks increasing," said Brian Kelly, chief security officer at Rackspace. "[Hacking] tools are are easier to use, and readily available in the underground [dark web], so more participants are finding it easier to get into. "
Kelly added however that firms are also becoming more transparent about the attacks they suffer, which gives the appearance that there are more cyber security incidents.
A poll of the audience showed that most were in agreement with Kelly, with 89 per cent believing that cyber attacks are increasing.
Tom Macey, head of security and IT policy at Aldermore Bank, reflected this view.
"Ninety per cent of organisations say they suffer security breaches. The other 10 per cent probabably didn't realise [they were breached], or didn't want to reveal it," said Macey.
Doug Davidson, global head of cloud security offers & UK cyber security CTO at consultancy Capgemini pointed out that security is now a headline concern at board level.
"Attacks are definitely on the rise, but the difference is that security is an issue in the boardroom now. " said Davidson. "Companies are now more open about reporting than they were, they're terrified of the regulations. "
Ethical hacker Jamie Woodruff pointed to an increased reliance on third parties as a reason for the increase in cyber attacksglobally.
"As more technology comes out, we're ever more reliant on third party vendors. Look at how APIs work, and how feed them into third parties. That's a potential way in to the corporate network," said Woodruff, pointing to the successful attack on US retailer Target in 2013 , in which the personal data of 110 million customers was stolen.
The hackers chose one of Target's third party suppliers - a refrigeration company - as their way in.

New information commissioner Elizabeth Denham has formally taken over at the head of the Information Commissioner's Office, replacing form information commissioner Christopher Graham. 
Denham's appointment was revealed in March. She will serve a five-year term. She was previously information and privacy commissioner in British Columbia, and will be paid a salary of £140,000 in the new role.
Denham explained that she is excited about the job and the chance to take the organisation forward in the interests of all relevant parties.
"I am delighted to have taken up this position and am excited about the challenges ahead. I look forward to working with staff and stakeholders to promote openness by public bodies and data privacy for individuals," she said.
Denham faces numerous challenges in the role, not least overseeing the remit of the ICO when the UK leaves the European Union, and the problems this will pose around how businesses will adhere to UK national data protection law, and to European law if trading with remaining EU nations.
Currently the view is that the UK will adopt the incoming General Data Protection Regulation to ensure consistency for businesses that want to trade with Europe, but this is no guarantee given how much has changed in just three weeks since the referendum.
There is also the ongoing push to increase judges' powers to sentence data thieves, as the current guidelines usually leave those that steal sensitive data facing nothing more than paltry fines.
This was always a bugbear of Graham's, who campaigned hard for the government to make it possible for those that steal data to face the risk of prison. Denham may well feel the same and continue this crusade.
Graham actually left the role last month. Deputy commissioner Simon Entwisle took over for the interim and Denham now officially takes over.

The survey also found 64 percent of those surveyed say they become more generally aware of a product when they see an ad for it on television.
xSocial media is fast becoming the most powerful tool available to marketers, according to a survey by Influence Central, which found 81 percent of consumers say they frequently buy items they've seen shared on social media.
The survey also found 81 percent of consumers say product reviews influence the way they shop, while 72 percent say the ability to check social media recommendations takes the guesswork out of buying a new product.
"Our study's most compelling findings revealed the powerful degree to which social media has literally transformed how women consumers shop," Stacy DeBroff, founder and CEO of Influence Central, told eWEEK. "The currency of social media impacts consumers throughout their path to purchase — from 86 percent saying social media content has become a chief source of online research to 87 percent saying they're more likely to buy brands more regularly that they engage with on social media. "
She explained this upends the traditional focus of shopper dollars going to in-store and traditional advertising.
The survey also found 64 percent of those surveyed say they become more generally aware of a product when they see an ad for it on television.
However, just 1.9 percent of consumers say seeing a TV ad impacts their decision to buy the product and just 2.2 percent decide to buy a product when seeing an article or mention of it in a newspaper or magazine.
She noted that what's striking is how much shoppers are willing to seek out and share social media recommendations — 77 percent always take their phone with them while shopping so they can have reviews and recommendations at their fingertips.
She referenced the fact that respondents cited the different types of social media shares that influence the way they shop — from recipes (60 percent) to product images (57 percent) to testimonials (53 percent).
"The power of authentic, first-person influencer content on social media channels — combined with consumers' increasing reliance on Smartphones as a shopping tool — demonstrates that social shopper will become a key investment for brands," DeBroff said. "Moreover, our study illuminated how 82 percent of women consumers say the ability to glean insights and recommendations from social media has changed the way they gather opinions and information. "
She explained that 72 percent say the ability to check social media recommendations has taken the guesswork out of buying a new product, and she expects these numbers to only increase over the rest of the year.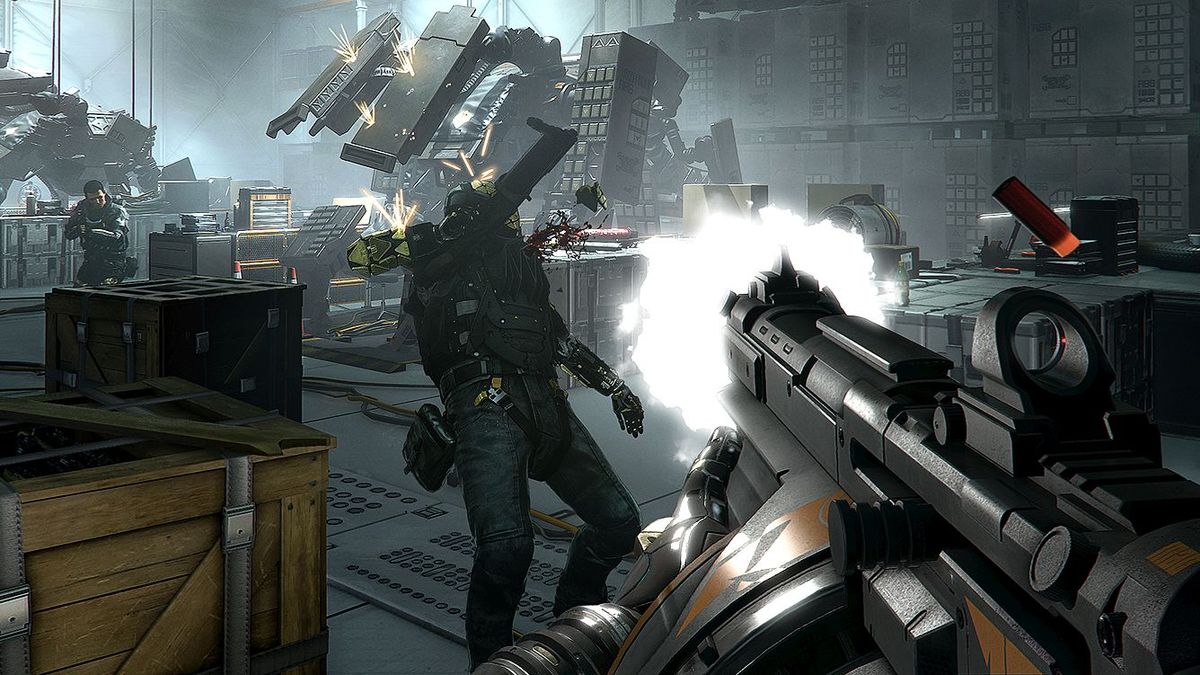 After two hours of playing Deus Ex Mankind Divided, I look around the press room. We're halfway up a tower in central London, looming over the streets below, with the Shard framed in the window. On every screen, something wildly different is happening—after the linear (for Deus Ex) Dubai opening sequence, every single player of the ten or so journalists in the room has taken a different route into the main game. Presskind has been divided.  
As the game's lead writer, Mary DeMarle, tells me six hours later. "It's not an open world; an open world is vast. Instead of going vast, we're going deep. Literally, from the rooftops to the sewers." My sample of Mankind Divided's beginning reflects that—rather than push for the core story, I spent most of my eight hours exploring futuristic Prague in depth. I climbed out of windows, explored the rooftops and billboards, and went wading through sewer gas. I followed up conversations, deliberately rode in the non-Aug underground carriages to see what happened, and drunk every last bottle of booze I could find (roleplaying a typical foreigner in Prague.)  
What's fascinating about this sequel is how close we are to the previous prequel—and how far that still is from the original game. After all, this is set in 2029 and the original Deus Ex took place in 2052. "Doing the math, that's like 23 years." says DeMarle. So there's room for 11 more sequels? "Ha-hah! Then we go back to prequels, and side stories and take different characters in the same timeline. There's tons that can be done. We are introducing characters who will obviously have big roles to come in 2052."  
In terms of the main storyline, I decided to do a peaceful playthrough, trying to avoid doing anything lethal unless I really had to. The very first mission in Dubai ( which we've already covered ) starts by giving you some choices about your loadout—whether you'll act at range or up close and whether you'll be lethal or not—so I chose a very tasty tranquiliser rifle. Later in my play session I acquired some upgrades, including a laser sight and scope, at great cost—but this non-lethal weapon only has one upgrade slot, unlike the combat and sniper rifles I acquired later, so I could only ever mount one of them.  
Like Homefront: The Revolution, you can look at your gun at any point during gameplay, to switch its ammo or turn off upgrades. One notable change is that the ammo in the guns is no longer universal, meaning you have to play a lot more inventory Tetris—or purchase inventory upgrades early. That's balanced by being able to craft ammo on the fly—if you've scavenged enough crafting materials as you've explored the world.  
I also picked up the Typhoon 'kill everything in the room' system. Now that may sound a bit mad for a non-lethal run but I did this for two reasons. First, I wanted to see if it still let you glitch through walls for speedruns (sadly, it didn't seem to.) Second, in line with Eidos Montreal's desire to let you play through the entire game without killing anyone, the Typhoon now comes with two types of ammo; explosive or instant knock-out gas.  
As a short-range back-up, I completely upgraded one of the new experimental augmentations, the Tesla gun, which locks onto nearby enemies and knocks them out cold instantly. It's like an automatically-hitting dart gun. The upgrades allowed me to double its rather short range and increase the number of simultaneous targets to four. The lock-on takes a little time and you have to hold it whilst you're aiming at each target, so it's not totally overpowered, but it's definitely worth the bunch of Praxis points it costs.  
It's worth talking more about the new style of experimental augmentations (which Shaun has covered extensively ). These come in quite early in the Prague section (after Adam is blown up by a terrorist bomb) and are nicely over-powered, but have some major twists to their use. First, they're mostly alterations of existing augmentations, buffed up. So the Titan upgrade gives Adam extra protection, but rather than simply reducing damage like the Rhino dermal armour, the Titan gives total invulnerability for a short time.  
Second, though they require the same Praxis points as other augmentations, they also require you to permanently disable one of Adam's other augmentations. This is passed off as something like 'cooling excess heat' but it's a very gamey mechanic. So to unlock the Tesla weapon, I chose to permanently block Adam's Hacking Fortify abilities for the rest of the game. It's a hard choice, given you have idea what demands later levels will make on you.

If you've been waiting for Spotify to make its way to Xbox One after its arrival on PS4 last year then it might be time to stop holding your breath.
A recent tweet from Spotify support, responding to a question, reads: "Hi! Right now we're focused on our exclusive partnership with PlayStation, we don't have any info regarding other consoles/BE".
The comment indicates that the world's biggest streaming service is going to remain exclusive to Sony's console for the foreseeable future.
Xbox One owners will have to settle for playing music that they already own via an update which is expected to arrive in August.
The ability to play background music was a feature of the Xbox 360 from its launch in 2005, and was actually absent from its rival, Sony's PlayStation 3, which didn't receive the ability until an update in 2008.
Given the 360's feature lead over the PS3 it was a shame to not see this maintained into the next generation, but hopefully with the upcoming update music lovers on Xbox will have some respite from the horrors of EA Trax.
Article continues below

Thanks to a fresh leak, we now know more about the specs of Xiaomi's incoming laptop which bears a similar design to Apple's MacBook Air (such as its aluminum construction and tapered edge).
According to details on a spec sheet spotted by Benchlife.info , the notebook will run with an Intel Core i7-6500U processor (with a base clock speed of 2.5GHz and turbo to 3.1GHz, and a TDP of 15W).
Initial rumors at the start of the year pointed to a Core i7, but since then there was talk of cost-cutting with an Intel Atom CPU – and thankfully this isn't the case.
System memory will be 8GB and the laptop will come in 11-inch and 13-inch flavors, powered by Windows 10 (again, some previous speculation had pointed to Linux being used to save money). There will also be a USB-C port on board, which is good to hear.
So, some cost-cutting measures have been dodged it would seem, but one area where Xiaomi will make some savings is by avoiding a touchscreen.
Do note that these leaked specs are apparently for the 11-inch model, so it is possible that the larger variant will up the ante slightly with some components. Or maybe not – we'll just have to see, and we shouldn't have long to wait before an official announcement from Xiaomi.
Back at the start of the year, we spotted this notebook listed on Chinese e-tailer website Banggood and indeed it remains live on the site, albeit still listed as a 15.6-inch model, currently priced at the £550 mark (around $730). You can currently grab the base 11-inch MacBook Air for £749 ($899 over in the US).
Via: Wccftech.com
Image: Banggood
Article continues below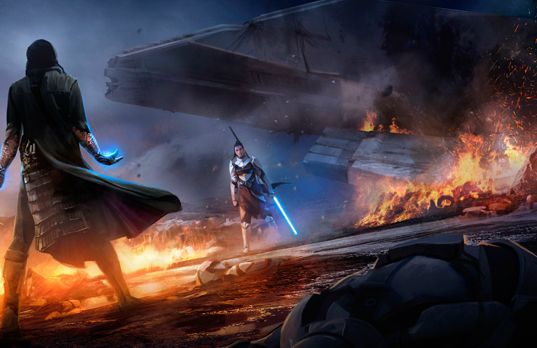 In the teasiest of teases, Bioware has revealed Star Wars: The Old Republic will expand in the coming months, courtesy of its incoming Knights of the Eternal Throne expansion. Following on from the story-driven Knights of the Fallen Empire , the latest entry will apparently feature "more of BioWare's trademark cinematic storytelling, as well as exciting new game features."
Beyond that, there's not much else to go on for now—besides an animation and the chance to sign up for more details as and when they become available. 
When KOTET does arrive, it will align with The Old Republic's fifth anniversary which EA and Bioware have marked with a celebratory blog post from director of design James Ohlen; an infographic which, among other things, notes players have sunk an impressive 1.5 million hours into SW:TOR since 2011; a handy collection of the game's trailers; and this video.
While we wait for more substantial information regarding the Knights of the Eternal Throne add-on, now would be a good time to check out its immediate forerunner if you missed it last year—there's a free trial for Knights of the Fallen Empire's first chapter running right now . 
Knights of the Eternal Throne is expected to launch in "Fall 2016".

By
Lewis Painter | 2 hours ago
See full specs
£499
The Oculus Rift is probably the most famous VR headset to date, and arguably started the VR wave that we're all riding on in 2016 after its successful Kickstarter campaign way back in 2012. However, fast forward to today and there are more VR headsets available now than you can shake a stick at, from the mobile-powered Gear VR to the likes of PlayStation VR and the high-end HTC Vive , so how does the Oculus Rift compare? I've gone hands (or eyes) on with the Oculus Rift, and here's what I think.
Before I go any further, I'd like to thank the lovely people at Dynamo PR for letting me come over and use their personal Oculus Rift headset for my hands-on review.
If you're interested in the world of virtual reality, take a look at our complete guide to VR . 
The Oculus Rift initially went up for pre-orders back in January 2016, but was hit with shipment delays shortly after launching however at the time of writing, the company claims it has caught up with all Rift orders. With that being said, users now can order the Oculus Rift from the Oculus website for £499/$599 and expect to have it shipped out within two days for those in the US, UK, Europe, Australia and New Zealand.
Users that order the Oculus Rift right now will receive the headset and all accessories (sensor, etc) along with an Xbox One controller to be used with Rift-enabled VR experiences. The company has announced the development of handheld VR controllers, dubbed Oculus Touch, but these are yet to hit the market and there's no word yet on pricing once they do.
The Oculus Rift could possibly be the best looking VR headset when compared to other headsets in the 2016 line-up (like the HTC Vive and PlayStation VR), however – just like my mum always told me – looks aren't everything. The Oculus Rift broadly resembles a pair of Ski goggles that is mostly wrapped in a special black fabric that hugs the plastic body of the headset beneath it. But why is this this fabric so special? According to Oculus, the fabric helps to keep condensation build-up to a minimum because who wants to fog-up while dogfighting in space?
Wearing a VR headset can become pretty hot and sweaty fairly quickly, especially with more active games. I've experienced this myself in the past when using other VR headsets and it becomes very uncomfortable, but I must admit that even when using the Rift for an extended period of time, I was still relatively cool and comfortable.
The reason for my lack of sweat might not only be due to the material that covers most of the Oculus Rift headset. In fact, the Oculus Rift is extremely lightweight, especially when compared to the HTC Vive. While the HTC Vive acts as a receiver, picking up signals from the base stations to work out its location within the physical space, the Oculus Rift does it the other way around.
The Rift comes with a sensor that sits on your desk and tracks the position of the headset, along with a myriad of sensors in the headset. This allows the Rift to be much lighter as it doesn't need as much built-in tech, resulting in a 470g headset that is comfortable to wear over long periods of time with no issues. It's also smaller than its competitors, measuring in at roughly 171x216x102mm when including the headphones.
Just like with the PlayStation VR and HTC Vive, the Oculus Rift isn't wireless and requires a physical connection to your PC at all times. It's not an issue exclusive to the Rift so it shouldn't be penalised for it, but it is definitely worth noting that you're not tether-free in your virtual world.
Read next: HTC Vive vs Oculus Rift
Let's move onto the features and spec of the Oculus Rift, first discussing arguably the most important aspect of the headset – the display. The Oculus Rift features a 2160x1200 OLED display, the same as what is found in the HTC Vive, but is higher resolution than the slightly-cheaper PlayStation VR. That display is coupled with a 90Hz refresh rate and a 110-degree field of view which combined provides users with a gorgeously smooth and high-definition VR experience.
The Oculus Rift also comes with built-in headphones, but not just any kind – it features 3D spatial audio headphones for a more immersive experience. The best part is that these are removable, allowing users to use their own headphones if they so desire. I like the idea of having built-in headphones as it's one less thing to worry about (especially when putting on and taking off the headset) and I found the headphones to be comfortable to use, and easily adjustable. I could slightly angle the headphones away from my ear in order to talk to my friend when I needed to, then simply moved it back once we were done chatting.
The Oculus Rift comes with both an Oculus remote and an Xbox One controller. Why? Even though Oculus is actively developing the Oculus Touch handheld controllers that'll allow users to interact with the environment around them, they aren't out until later this year – or possibly even early 2017, as I haven't heard anything about them in over a year. So, until that time, Rift owners are limited to using an Xbox One controller, and while it provides something familiar for gamers, it doesn't provide an experience as immersive as say, the HTC Vive with its handheld remotes and room-scale play area.
The Oculus Rift is, of course, compatible with Oculus Home, the company's answer to Steam. The software hub provides a place for Rift owners to browse new content and games to play, and cannot be accessed by other headsets like the HTC Vive. However, while Vive users can't access Oculus Home content, Rift owners can access VR content on Steam, the platform used by the Vive. There are a number of Oculus Rift exclusives too, like the hugely popular Eve: Valkyrie, which we recently played – you can find out a little bit more about what we experienced below.
Read next: Best gaming PCs for virtual reality
So, what's it actually like to actually use the Oculus Rift? The first thing I noticed when donning the Oculus Rift is just how light it is – I already mentioned above that it's a lightweight 470g, but it really does make a difference when resting on your head. It's comfortable to wear thanks to a soft material around the edge of the headset, and the headband is easily adjusted for the perfect fit.
However, while the Rift was extremely comfortable to wear, I noticed an issue with the headset before I even fired up my first game – light leakage. Even with the Rift tightly secured to my head, there was a fairly large gap around the nose section of the headset which let in light, and was big enough for me to see my feet below me. While I ignored it as best as I could, I have to admit that it did ruin the overall experience a little bit. Of course, noses come in all shapes and sizes so you need to provide enough room, but at the same time the PlayStation VR and HTC Vive aren't plagued with the same issues.
Anyway, once I got over my light leakage issues, I fired up Eve: Valkyrie and I was immediately impressed. I've played Elite: Dangerous in VR on the HTC Vive and that was a beautiful experience, and Eve: Valkyrie provides something similar (although not quite as complex!). I found myself sat in the cockpit of my fighter ship, and within seconds I was launched from a bigger ship and was headed into battle above an Earth-like planet.
The tracking on the Oculus Rift is smooth, like butter. I experienced no screen tearing, frame rate drops or loss of headset tracking at all during my time, which helped keep me immersed in the game. I could look around my spaceship, and even behind me – although there wasn't anything exciting happening behind me.
What was exciting was a number of enemy fighter ships weaving in and out of clumps of mass within an asteroid belt trying to shoot me out of the sky (or space, as it were). While in standard dog-fighting games you've got one single view – straight ahead – in VR you can watch and follow your enemies, allowing you to stay on their tail and blow them to smithereens. Games like Eve: Valkyrie are a great example of games that work well in virtual reality, especially if used with a joystick and thruster.
Seeing asteroids whizzing past my head as I weave in and out and watching enemy fighter ships blow up in front of me provided a more satisfying feeling than from anything I've ever felt when playing a standard PC game. It's safe to say that Eve: Valkyrie is a great flagship VR game, and is exclusive to the Oculus Rift – for now, anyway.
Interested in other Oculus Rift games? Take a look at our Best Oculus Rift games roundup.
Based on our short time with the Oculus Rift, I was fairly impressed with the headset. The design is gorgeous, and the lightweight nature of the headset really makes a difference when wearing it for an extended amount of time. The little extras, like the built-in headphones, are a great touch and show just how much time and effort Oculus has gone to, to develop this headset and understand what users want/need. It has a gorgeous high-resolution display with a high refresh rate, providing users with great quality VR and smooth motion. However, without the handheld controllers, the Rift simply can't compete with the room-scale tracking of the HTC Vive, and the light leakage was a little bit disappointing considering the headset costs £500. Head back once we've spent more time with the Oculus Rift for our full verdict.
Should I upgrade to Windows 10? Why upgrade to Windows 10? Is Windows 10 good? The pros and cons of!…
1995-2015: How technology has changed the world in 20 years
12 Best Free Fonts 2016
iOS 10 vs iOS 9: What are the differences between iOS 9 and iOS 10, and which is better for your ne0…

The  Samsung Galaxy Note series  is returning to the UK in early August with the new Note 7 (aka the Galaxy Note 6). We round-up the best Galaxy Note 7 rumours, focusing on the new Note 7 UK release date, price, new features and specifications. You might also like: Samsung Galaxy Note 5 review , Samsung Galaxy S7 review
Latest update:  Samsung has confirmed via Twitter that the Samsung Galaxy Note7 will launch on 2 August.
Meanwhile, new photos of the Note7 have surfaced. Click here to view them. And you can buy a case for the Note 7 ahead of the launch, choose from a wide range - find out more.
Don't miss: Amazon Prime Day Deals
Samsung is said to be skipping the Galaxy Note 6 in order to bring the naming of its flagship phablet in line with that of its flagship smartphone family, the S series. Since it announced the Galaxy S7 and S7 Edge earlier this year, it makes sense that it would also bring out the Note 7 in 2016.
Samsung appears to be copying more than the name, however. Having dropped the Edge+ model from its S series, it's widely tipped to be announcing a new curved-edge Note 7 - but in place of the standard flat-design Note phablet rather than as well as. This will be a larger device than the S7 and S7 Edge, and come with Samsung's S Pen stylus.
It's worth mentioning that according to @evleaks the Note 7 will actually be called Note7. That would make sense considering there's no gap between the S and the 7 for its S7 series, but for the purposes of this article we'll be sticking with Note 7. 
Note 7 release date: 2 August 2016.
Samsung has confirmed it will hold an UnPacked event to launch the Galaxy Note7 on 2 August via Twitter.
The new Note 7 is coming to the UK.
That's according to Tech Radar , which quotes a source high up at one of the UK's major networks as saying the company will ditch the edge+ handset in favour of the Note in Europe.
"Samsung isn't going to launch the S7 Edge+ in the UK. I got the impression that it had been a bit of a disappointment sales-wise and that the decision to keep the Note 5 out of Europe is now considered a mistake. So our information is that the Note 6 will launch in the UK in August and that there will be no S7 Edge+," said the source. Also see: Best smartphones 2016
Rumours suggest there will be several versions of the Note 7 launching this August, including for the first time a 'Lite' model and an updated Note Edge. According to a source on Weibo , the Note 7 Lite will feature a lower-resolution full-HD display, the Qualcomm Snapdragon 820 processor in place of the 823, and 4- rather than 6GB of RAM.
We're not convinced, however. The rumours are much stronger around the theory that there will be just one standard Note 7, but with a dual-curved edge, rather than a trio of devices. Plus, if Samsung really is bypassing the Note 6 for the Note 7 in order to avoid brand confusion, and working to introduce a streamlined design across all its smartphone families (even down to the A series - see our A3 2016 and A5 2016 reviews), it wouldn't make sense to suddenly introduce a Lite version. Samsung is known for ensuring its new flagships obliterate the competition in benchmarks - anything but the best won't be worthy of the Galaxy Note name. 
Note 7 UK price: Around £630 (TBC).
Based on Samsung's previous strategy, we'd expect to see a new Galaxy Note 7 come in between £600 and £650, with an RRP of around £630 most likely. It will almost certainly be available SIM-free direct from Samsung , Amazon UK , eBay and the like.
If you'll be looking to buy the Note 7 SIM-free, note that Samsung Galaxy smartphones tend to drop in price by around 20 percent within the first few months.
If you wish to get the Note 7 on contract, the best deals will likely cost around £45-50 per month. You'll almost certainly be able to pick it up from the UK's major mobile operators Vodafone , EE , Three and O2 , as well as the likes of Carphone Warehouse.
Samsung appears to have accidentally confirmed the existence of a new Note smartphone on its website. 
A User Agent (UA) Profile page  has surfaced for a phone going by the model number 'SM-N930F', and logic dictates that this must be the new Note 7 given that the Note 4 is SM-N910 and the Note 5 SM-N920.
Sammobile has confirmed that the new Note 7 will, in common with the new Galaxy S7, feature IP68 certification. This means it will be waterproof up to 1.5m for up to 30 minutes, and dustproof. @evleaks backs up this claim, and adds that the Note 7 will be available in black, silver and blue. More recently, he has leaked press renders of the Note 7 that show it in Black Onyx, Silver Titanium and Blue Coral.
We've seen some new Note 7 pictures leaked via Twitter, too, which show the black model.
Also via nowhereelse.fr :
We've heard rumours that it will feature a very similar design to the previous Note and Galaxy S flagships, with a mix of glass front and rear and strong metal frame. We wouldn't be surprised Samsung to make the Note 7 more curvier at the rear as it has done with the new Galaxy S7. Also see: Best Android phones 2016
The fact there will be an edge model has been leaked all over the place - most recently in this short clip from @OnLeaks. It's becoming increasingly apparent, though, as we have mentioned, that this edge model will be the only new Note 7 coming our way.
uSwitch has also offered the following concept video and writes: " Leaked blueprints of the Samsung Galaxy Note 6 have given us our first-ever look at the phone and confirmed some key features, ahead of its anticipated debut in August or September. 
"Sourced exclusively for uSwitch by @Onleaks , AKA Steve Hemmerstoffer of  Nowwhereelse.fr , the blueprints reveal that the handset will feature a design that's almost identical to the Galaxy S7 Edge, albeit with an aperture for the stylus pen that defines the Note range. "
Note that @OnLeaks believes this to be the standard Note 7 rather than the Note 7 Edge, and says a separate Note 7 Edge model seems unlikely.
(The image renders scattered throughout this article are also via uSwitch.)
The latest leaked image of that dual-curved edge and front iris scanner comes via @OnLeaks and Android Authority:
MobileFun sent across some Olixar case renders (shown below) for the upcoming Galaxy Note 7, which are available here for £17.99. The retailer now has an entire range of cases for the Galaxy Note 7 which you can buy in preparation for the launch.
According to @evleaks the new Note 7 will feature a 5.7in Quad-HD SuperAMOLED panel. We expect that there will be an always-on display, since the company already has the tech, as implemented in the Galaxy S7. Also see: Best phablets 2016
The most outrageous claim we've seen is that the Note 7 will have a 6in 4K screen (via Weibo ). We've seen 4K before in the Sony Xperia Z5 Premium , but it hardly set the world alight and places extra strain on the core hardware. The idea that the Note 7 will have a larger 6in has since been backed up by  India's import and export tracking site Zauba , however.
The curved edge in the video above looks much less rounded than on the Note Edge, leading us to believe it will be closer to the S7 Edge (except larger and more powerful).
Two processors are rumoured for the Galaxy Note 7: the Exynos 8890 and the Qualcomm Snapdragon 823. It is possible there will be a variation of the Note 7 with the Exynos chip and another with the Qualcomm processor, since Samsung has just done exactly this with the Galaxy S7. We'd expect to see the Exynos 8890 variant in the UK.
More exciting is the new Note 7 could be one of the first mainstream phones to feature a huge 6GB of RAM, which should lead to unparalleled performance in benchmarks.
Unfortunately, the validity of both these claims is questionnable. They appear to stem from a CPU-Z screenshot sent into Phone Arena  (pictured below), which has since itself admitted that the screenshot is most likely a fake.
Yes it will! That's according to @evleaks , who says the Note 7 will get 64GB of storage plus microSD support. 
It makes sense, too: Samsung has appeared to have learned from some of its past mistakes, returning the Note series to the UK and reintroducing the waterproofing and microSD support to the Galaxy S7. We know that the waterproofing is also coming to the new Note 7, so why not also the microSD support?
According to Trusted Reviews , Samsung might also include its UFS 2.0 memory chips in the Galaxy Note 7. That would put 256GB of hyper-fast storage at the disposal of Note users.
The most outrageous claim we've seen is that the new Note 7 could feature 500GB of storage, making it the highest-capacity phone on the market. Studying that rumour, however, the source is actually suggesting it will feature 256GB internal storage, which could be bolstered using the company's soon-to-be-released 256GB microSD card.
The Note 5 has a 3000mAh battery, but if Samsung is about to pile on the performance it also needs to keep fans happy and improve the battery capacity. (We don't think it will go down the removable battery route, because it just doesn't work with that glass and metal design.)
The aforementioned Phone Arena source, which even it's not convinced is telling the truth, suggests there will be a 3700mAh battery inside the new Note 7. Another source at Weibo (the same source who suggested there would be a 6in 4K screen), says it'll be a 4,000mAh battery. We're not inclined to believe either, but we do think Samsung will increase the capacity from the Note 5.
We're not massively convinced by that Weibo source's claims so far, but something they do say that sounds a lot more likely is that there will be a 12Mp camera with Super OIS Plus. Samsung implemented a 12Mp camera in the Galaxy S7 earlier this year, and it would make sense that it would use a slightly tweaked version of the same camera.
@evleaks has also said the new Note 7 will get a 12Mp dual camera, and a 5Mp camera at the front.
We've seen a 20Mp camera rumoured too, but someone always pipes up and says 20Mp when it comes to Samsung phone launches. It sounds like a great number, but phone makers are rapidly learning customers are no longer going to be fooled into thinking the number of megapixels is the most important attribute of a camera phone.
The latest rumours we've heard suggest the new Note 7 will get a dual-lens camera (which is also what's being rumoured for the upcoming iPhone 7 Plus with which it will compete).
We'd be amazed if the Note 7 didn't come with an S-Pen stylus, fingerprint scanner and heart-rate scanner. Sammobile  and @evleaks both say there will be a new iris scanner - it's spotted an iris cam being imported into India, labelled up as 'parts for Samsung Mobile'. And what would the company implement an iris scanner on other than its next flagship?
More evidence to back up the iris scanner theory comes from recently filed trademarks by Samsung for 'Samsung Iris' and 'Samsung Eyeprint' in Europe.
Some people are saying the Note 7 will come with Android Nougat  out of the box, but we've been unable to trace the source and it sounds like rubbish to us. Although the Android N Developer Preview was announced earlier this year, well ahead of its usual Google I/O debut, that doesn't mean the operating system itself will come earlier. And even if it does Android N will be reserved for the Nexus line, and won't appear on other phones until late 2016/early 2017.
However, recently more weight has been added to the theory the Note 7 could come with Android Nougat out of the box, no matter how unlikely that sounds. What appears to be a very early prototype of the Note 7 (running only 3GB of RAM and last years' Exynos 7420 chip) has been spotted in the Geekbench database running Android Nougat. Don't get your hopes up just yet, though: Samsung may be doing no more than showing an active interest in how Nougat will run on the Note 7 when it becomes available to it.
We'd also expect to see the TouchWiz UI installed and working in much the same way as on the Galaxy S7 but with extra features for the S-Pen stylus. TouchWiz is reportedly getting an upgrade (called Grace), as shown in the below YouTube video.
On 12 May Sammobile reported that Samsung had begun working on the firmware (N930FXXU0APE1)   for the Note 7, with at least one new software feature - a "BlackBerry Hub-like Samsung Focus app" that integrates email, social media, messages, contacts, calendar, memos and more. 
Based on all the rumours we've read, and our own knowledge of previous Note phablets, this is what we believe to be the most likely specification for the new Note 7 in the UK.
• 5.7in Quad-HD SuperAMOLED display
• Always-on display
• Exynos 8890 processor
• 6GB of RAM
• 64GB storage
• MicroSD support
• IP68 certification
•!2Mp dual-lens rear camera
• 5Mp front camera
• S-Pen stylus
Read next: Best new phones coming in 2016 .
Follow Marie Brewis on Twitter.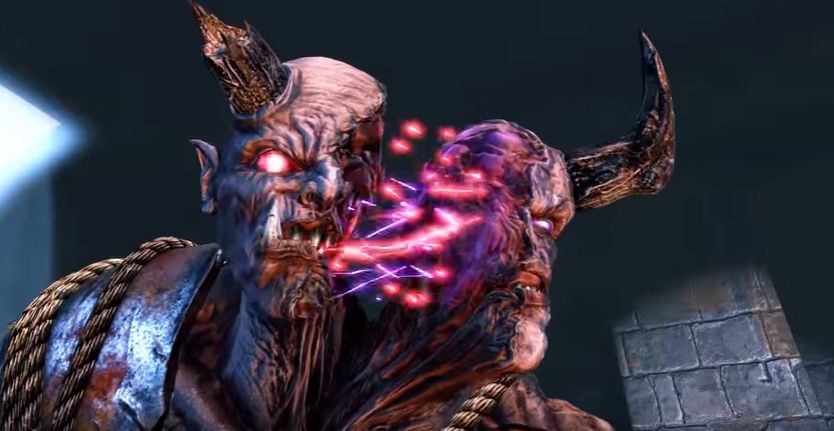 If you played the original Killer Instinct back in 1994, you'll likely recall the bicephalous satyr-like end-boss demon Eyedol through gritted teeth. Its height, power, and pain-in-the-backside spiked mace proved quite the challenge, which might be why Iron Galaxy Studios and Microsoft have chosen the powerhouse as the eighth and final DLC character to enter Season 3 of the 2013 ( 2016 on PC ) reboot. 
Announced at this weekend's Evolution Fighting Championships , Eyedol's return was revealed just prior to yesterday's Killer Instinct finals. He/she/it will debut on July 22 for Ultra and Supreme Edition owners, and July 29 for those with Combo Breaker bundles. Here's a quick glance at what to expect: 
"How do you feel about second chances?" asks the trailer above. Judging by Eyedol's behaviour there, I'm not sure we have much of a choice. Good luck come July 22.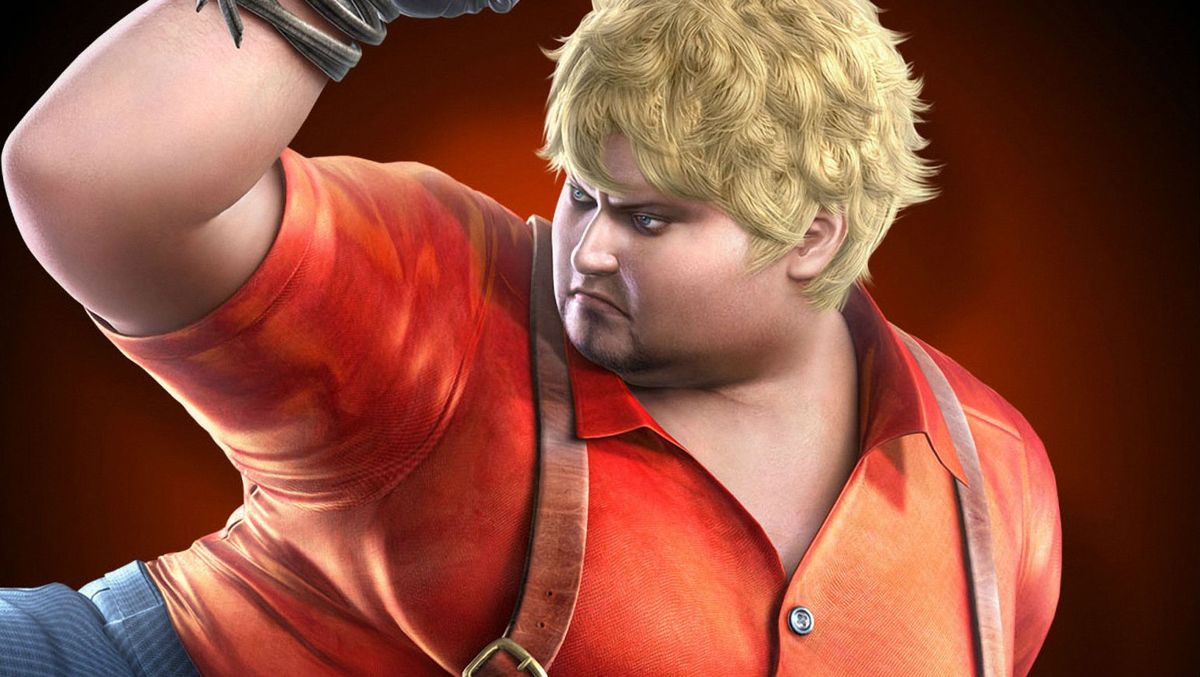 The Evolution Fighting Championships 2016—the World Cup/Super Bowl of the beat 'em up spectrum—took place in Las Vegas this weekend. The event served up some typically fast and furious competition , and Tekken director Katsuhiro Harada used the tourney to reveal two new Tekken 7 combatants: Bob and Master Raven. 
The trailer above introduces freestyle Karate enthusiast Bob, who might recognise from Tekken 6, Bloodline Retribution, Tekken Tag Tournament 2, and Street Fighter X Tekken; however Master Raven is new, and may be somehow tied to the existing and ever-mysterious Raven.
"The original Raven made his debut in Tekken 5 with origins that are still murky today," says publisher Bandai Namco. "Now Master Raven enters the fight in Tekken 7, executing her ninjutsu fighting skills with exceptional power and precision. Master Raven has no problem tearing her opponents apart in The King of Iron Fist Tournament."
And here's Master Raven demonstrating said techniques:
Tekken 7 is expected to arrive in early 2017. In the meantime, why not check out 11 minutes in-game footage from this year's E3?

Pokémon Go is the smash hit mobile game of the year but the real-world GPS nature of the app is creating some unwanted attention for some local businesses, locations and venues. If you've been surprised by a horde of Pokémon catchers but would rather you didn't have to deal with it, here's how to remove your business or venue as a Pokémon Go gym or PokéStop. See also: How to play Pokémon Go.
Created by Niantic, Pokémon Go is a game which requires players to physically walk around the real world to find the animated characters. It uses a map accurate to the world and your phone's GPS to know where you are.
In Pokémon Go, everything from a plaque on the wall to a train station can be part of the game as a PokéStop (where you gain free items) or a Pokémon gym where you fight and train Pokémon. However, the locations aren't pre-approved so many gyms are local businesses and places like churches.
It's perfectly possible, you're experiencing an overwhelming amount of attention because you're location is a Pokémon gym or a PokéStop. While some venues are embracing the situation, you might have good reason to want to remove your location as a Pokémon gym. It's easy and quick to request removal.
Also see: Nintendo Classic Mini NES release date, specs, games and features .
1. Navigate to the Pokémon Go support page – you might need to sign in with a Google account.
2. Under 'Gameplay questions' click on 'Report an issue with a Gym or PokéStop'
3. Now select 'Request removal of a PokéStop or Gym'
4. Fill out the form with as much detail as possible and hit Submit.

Data loss is a fact of life, though thankfully, we have services like iCloud that automatically back up your iPhone, making it easily retrievable in the case of a shattered or damaged smartphone.
Unfortunately, it isn't the best solution for backing up data, particularly because Apple just isn't the best when it comes to cloud services. Security is a big concern with iCloud , and if you ever want to get more storage, it's quite pricey compared to competitors. The company also gives you a mere 5GB of cloud storage that it's hardly possible to backup all of the pertinent data on your iOS device, especially if you have a large photo library full of special moments you want to keep.
That said, there are plenty of other ways to make sure your data is safe by backing up your files across a few free services. The first step is, of course, making sure you have an iPhone backup on your PC or Mac.
One of the most straightforward ways of backing up your iPhone or iPad is by using iTunes to back up your device.
To get started, plug your iPhone into your computer and open up iTunes. From there, select File > Devices > Transfer Purchases. This will save all of the content you've purchased via the App Store or iTunes Store on your computer.
The good news is that every time you plug your iPhone into your Mac or PC using the supplied USB cable – or even passed through via a connection on another piece of hardware, such as a speaker dock – your iPhone is backed up quickly and automatically.
If you're feeling a bit paranoid – or, say, need to force an iPhone backup since you know you're about to migrate your data to a new device – then right-click on your iPhone in iTunes' Source pane and choose Back Up from the contextual menu.
You can have multiple iPhones and iPads synced to a single library, and can check their backups from the Devices tab in iTunes' preferences. Hover over an entry and check the phone number, serial number and hardware IMEI reference to identify it.
From this same preferences window you can also delete old iPhone backups. You might only see your most recent backup if you have the one device, but if you're a bit of a power user then you might see backups for old devices too, taking up hard disk space.
You'll rarely want to wipe your iPhone – unless you're selling it or giving it away – but it's easy to do. Select your iPhone under Devices in iTunes' Source pane and click the Restore button in the Version section of the screen.
You'll be given the option to back up first.
If you connect a new, blank iPhone to your computer, iTunes will offer to restore to it from an existing backup (see step 8), but you can also force this restore manually, perhaps because you've added an app that's causing problems and you want to roll back.
You may have multiple iPhones and iPads backed up to the same iTunes library, so after you've right-clicked on the device you want to restore and picked Restore From Backup, iTunes will ask you which backup to use. Ensure your devices have unique names!
If you've bought a new iPhone or iPod touch, it's easy to migrate your apps, settings and more from your old one. Plug the old one in, perform a manual backup (see step 2) then connect the new device.
iTunes will ask if you want to restore from an existing backup.
Google Drive is a great place to backup a lot of content, mainly because of the 15GB of free storage you get with your Google account. That's more than enough to handle important documents along with a robust photo library.
The first step is to download the Google Drive application for Windows or Mac .
The second step is to run Google Drive. You don't need your phone plugged in since iTunes already backed up all of your files. It'll ask you to sign-in and then run you through a fairly short setup wizard. Follow the steps, and click "Done" once you're finished.
Google Drive should now be on your computer and the Google Drive folder it created will automatically open via your native file explorer.
Google Drive isn't your traditional backup service, but it works just as well, mainly because of how simple it is to sync files. In your file explorer, head on over to:
Users/Username/AppData/Roaming/Apple Computer/MobileSync/Backup
Find your latest backup, right click it, press copy, select your Google Drive folder, and press paste. Your backup should now be uploading to Drive, and depending on internet speed and how big the backup file is, this could take some time. For Mac users, you'll want to go to:
Library/Application Support/MobileSync/Backup
Then just copy and paste the backup folder in your Google Drive folder, as instructed above. However, it could be a bit more complicated finding your backup. To get specifics on either Windows or Mac, open up iTunes and head on over to iTunes Preferences > Devices. Either Control click or right click the backup you want, and click Show in Folder or Finder. It should take you to the exact location where your backup is.
Keep in mind that if you ever lose the backup on your computer, you can download your extra copy from Google Drive, but you'll need to make sure to put it in the exact same file location you got it from.
Google Drive is a great option for those who need a lot of free storage, but if you aren't a heavy power user, Dropbox and iCloud are great places to keep your data. With Dropbox you only get 2GB of free storage for signing up, but setup is very similar to Google Drive since the two services work much the same.
Head on over to the Dropbox website , sign-up for an account, and download the correct version for your operating system. It'll take you through the setup wizard, and once you're done, just like you did above, you can copy your backups and paste them in the Dropbox folder, putting it in the cloud.
Dropbox certainly isn't for the power user, but it's a great place to keep a third backup if something were to ever happen to your other two options.
And of course, even though iCloud isn't the best for keeping your device backed up, it's always good to have turned on, as it makes setting up a new device or restoring apps after a reset a seamless process. I just wouldn't put all of my faith in it to alone to house pertinent files. It's good to make sure you have various copies across services.
To make sure you're set up with iCloud, unlock your device, head into Settings > iCloud, and ensure all of the apps, documents and data you want in the cloud are actively being backed up. For some apps, such as Notes and Mail, you'll need to create a free @icloud.com email address.
If you're really paranoid about losing data, even after you've put iPhone backups in the cloud, you can always go the traditional route and put backups on hardware, such as external hard drives and USB thumb drives.
It works virtually the same way as putting your data on the cloud. Only, instead of pasting the backup in your Google Drive or Dropbox folder, you'll need to find your external hardware device in your file explorer and paste it in there.
It's very rare that software bugs out and messes up your data, at least as far as integrated devices go. Most data loss actually happens due to hardware failure, human error, or people dropping their devices on the ground, shattering them. You can almost never avoid hardware failure, but there are ways to make sure your devices are protected against accidents.
Apple's devices can be slippery, particularly with the company's latest rounded designs. That said, it's always best to have a case around your phone, and if you're worried about making sure your device stays "stylish," there are some great cases out there for iPhones and iPads.
As a rule of thumb, it's good to make sure your devices aren't around water. If you're out on a boat this summer, throw your iPhone in a ziploc baggy and leave the tablet at home and enjoy the weather.
If all else fails, there are ways to recover your data, but it's a lengthy process and requires a team of professionals. Not only that, it's also quite pricey.
Most of the time, data recovery company DriveSavers can recover your data if your device is broken. They have one of the highest success rates in the industry and a quick turnaround time. Again, DriveSavers is quite pricey, but if you need some very sensitive data off of your iPhone or iPad, it might just be worth it to grab an estimate and make sure your files are backed up in various places next time.
These days, data is massively important in our lives: we might be carrying around sensitive financial documents for businesses on our devices or it could be a timeless photo of your child in his or her infancy.
Don't let this happen to you
Either way, our data is just as important to us as physical items are, and they should be put away safely on the shelf, or in this case, in the cloud.
What are some ways you keep your data safely backed up?

There are plenty of rumours that there will be a sucessor to the 12.9in iPad Pro, but when will it happen? Apple launched the iPad Pro 9.7in when few people were expecting a new tablet. It's too soon to have an update to the 9.7in model, but Apple has traditionally refreshed its iPhones and iPads annually, so there's every reason to expect an upgraded 12.9in iPad Pro later this year, certainly with the improved cameras and True Tone screen which the smaller model currently lauds over its bigger brother. The tablet might not be called the iPad Pro 2, though. It could be simply the 'new iPad Pro' - Apple has used that naming convention in the past for the iPad. Here we take a look at the rumoured iPad Pro 2 release date and specs. See: Best new tablets coming 2016.
iPad Pro 2 expected release date: September 2016 or March 2017
There a a few possibilities for the iPad Pro 2 launch but we're not expecting anything before this autumn. There was no mention of any hardware at Apple's annual developer conference in June, but a lot about the next version of the mobile operating system , iOS 10. We expect that Apple will announce a new iPad when iOS 10 is released. Whether that's the iPad Pro 2, a new iPad mini or a possible iPad Air 3 remains to be seen.
The original iPad Pro , reviewed, launched in September 2015 and the 9.7in arrived in March 2016. That's why September is the earliest we'd expect for an iPad Pro 2 reveal.
It's highly unlikely there will be an upgraded model of the smaller 9.7in model until   March 2017 .
While this is all logical, there's a second possibility. Apple could wait until March 2017 to launch both 'iPad Pro 2' models at the same time. A third option would be to launch the iPad Pro 2 in two sizes this autumn but we think that's the least likely since the 9.7in wouldn't be old enough to warrant a new version.
Going back to the second option for a minute, Apple may  have to wait until early 2017 before it can release an iPad Pro 2 with any screen size. The current A9X chip - which is used by both iPad Pro models - is based on the 16nm FinFET process, the same used by the new generation of graphics cards from nVidia and AMD. In order to produce a chip with significantly faster performance without high power consumption, Apple will have to wait until chip manufacturers are ready to move down to 10nm, which is rumoured to be late in 2016.  
When it launched, the original iPad Pro didn't come in a 256GB storage capacity but Apple add it to the line-up at the same time as the introduction of the iPad Pro 9.7. We expect the iPad Pro 2 to come in the same storage options which are currently available.
The iPad Pro 2 is sure to come in Rose Gold which is now available in most of Apple's other products including the iPhone and MacBook.
It's fairly easy to predict that Apple will bring the specs of the iPad Pro 2 to at least match the 9.7in model. That means adding the True Tone display which automatically adjusts the white balance for a more realistic experience, the 12Mp iSight camera with Live Photos and 4K video recording and the 5Mp front FaceTime HD camera with a Retina Flash.
Those changes would make the iPad Pro 2 level with the current 2016 iPad Pro but it wouldn't be Apple if there weren't some features not seen before on an iPad. This could simply come in the form of a new processor but we hope for more since the current A9X is more than dependable.
We expect that Apple will keep prices the same as for the current iPad Pro 12.9: 
If you're after Wi-Fi + Cellular prices, the current prices are as follows:
It would be nice, though, if the base model came with 64GB rather than 32GB.
This is all speculation on our part, but as rumours emerge we'll add them here. We are perhaps a little too far away from the launch for anything juicy so check back soon.

In Uganda the evolution of mobile internet technology has seen telecoms like MTN Uganda improve the speeds at which users can upload and download heavy files, internet calls clarity, seamless internet gaming and surfing.
Correspondingly, many Ugandans are holding 4G capable smartphones and are not aware of what they can do with them. MTN is aware that some of its customers have 4G LTE devices e.g. mobile phones or modems. For their convenience, MTN is giving these customers a free MTN 4G/LTE SIM card that they can use in their devices. Below are 10 reasons why you should switch your SIM card to an MTN 4G enabled one:
Every MTN customer that exchanges their old SIM for a 4G SIM card also gets 1GB of FREE data instantly. The resultant positive experience due to using the Internet on MTN Uganda's 4G network is intended to upgrade you to a whole new world of first class internet access across the country.
MTN customers with 4G capable devices can now exchange their old SIM cards for a FREE 4G card at any MTN Service Center across Uganda. MTN wants data customers to have the best Internet experience during downloads, uploads of audio and video files without buffering.
MTN's 4G LTE network covers all major towns in Uganda including Kampala, Entebbe, Mbale, Mbarara, Lira, Arua, Gulu, Kabale, Kasese, Fort Portal, Moroto, Masaka and Jinja. Customers in areas out of these towns continue their high speed internet experience seamlessly with the MTN countrywide 3G+ network using the same 4G SIM card and device. Indoor
The 4G SIM card upgrade guarantees positive customer experiences when using MTN data. 4G LTE technology has the potential to operate at speeds of up to 100mbps, which is almost triple the speed of any existing mobile connection available commercially in Uganda, and the wider region.
Viewing or listening to content on an MTN 4G mobile phone or tablet means that you never have to endure a video skipping or buffering again. Mobile phones and tablets with MTN 4G are turbocharged with high download speeds and fast responsiveness, so you can stream high quality video or music. You will experience smooth, clear video chats and even browse the web, faster.
With the new " Juzza Internet " proposition, MTN is rewarding customers for using MTN Internet bundles and thereby making it easier and more affordable for them to enjoy the benefits of the internet, without worrying about high costs. Every bundle one buys, one gets a 100% bonus.
In addition, MTN offers even more value through the very affordable snack and night bundles that enable customers to use exceptionally high volumes within a limited time, to satisfy that once in a while near unlimited or higher data need that would fall out of their regular usage. These are available for immediate purchase whenever you need them, using airtime, mobile money and the now popular ' My MTN ' mobile money app available on Google Play store and Apple App store.
Once you sign-up for any of the MTN Data Bundles, you can set your account to auto-renew. That means that upon expiry of your data bundle from when you activated it, it will automatically be renewed.
An app to manage both your MTN number and mobile money accounts online straight from your 4G smartphone. The My MTN App was developed by MTN to allow individuals and organizations to enhance their productivity through quicker and easier access to information. You will be able to renew your data, voice and Go bundles, pick contacts straight from your phone book for Mobile Money and schedule bill payments from using this app.
From 99,000/- to more than 2,000,000/- you can get yourself any 4G enabled dongle, Wingle, MiFi , router for business or smartphone to enjoy and share the MTN 4G LTE experience.
DOWNLOAD:   MTN Uganda's 4G Devices Magazine
The 4G speeds and experience can be shared with anyone who doesn't have a 4G device through WiFi or USB tethering made possible with the latest 4G devices from MTN like smartphones, 10 User MiFis and the 4G WiFi dongle they refer to as the MTN Wingle. In business, time is money. Processors like the Snapdragon let you download your large presentation files at super-fast MTN 4G speeds, so you can spend less time waiting, and more time impressing your clients.
From portable 10 user MiFis and Wingles, to robust and easy to install 32 user routers, MTN opens up a whole new world of solutions for businesses in the 4G era. With 4G it is now possible to replace your office with the cloud through high speed internet access to heavy data solutions like group email, backup services, online marketing, telepresence and business accounting tools.
MTN's sustained investment in network backup infrastructure ensures that their customers experience the best quality of calls and data, as indicated consistently in the Quality of Service (QoS) reports by Uganda Communication Commission (UCC). Due to the extensive infrastructure, MTN's customers are guaranteed of reliability to always stay connected no matter the unforeseen challenges like fibre cuts, equipment theft and disasters
It's almost as if the person you talk to is right next to you. Internet calls using MTN 4G are crystal clear and have no delays.
From a simple hangout to skype video calls, you can be anywhere and on the move as you have a meeting. This is one of those experiences with MTN 4G that make life easier and more productive.

The iPhone 6s and iPhone 6s Plus  are not too old, but rumours are flooding in about Apple's next iPhones, presumably called the iPhone 7 and iPhone 7 Plus. We're expecting big things from the new phones including the possibility of dual-cameras and wireless charging. After the 21 March 2016 Apple event, it is clear that the iPhone 7 and 7 Plus will arrive in September of 2016. Read on to find out all of the latest rumours including iPhone 7 Plus release date, iPhone 7 Plus price, iPhone 7 Plus  specs and potential new features. You might also like: Best smartphones 2016 and Best new phones you should be excited about.
Lastest rumours:  iPhone 7 Plus to be available in darker 'Space Black' not dark blue as previously rumoured. A new photo shows the alleged dual-camera module and a whopping 256GB storage capacity. Take a look. Will the base model finally be 32GB? 
However, while the dual-camera seemed like a certainty, a Weibo user citing sources at Foxconn (Apple's manufacturing partner) says that workers have been told the dual-camera technology is too immature to include. In other words it's not ready for the iPhone 7 Plus but there's still plenty of time left between now and the launch so don't take this as concrete just yet. Naturally, we'll have a full iPhone 7 Plus review for you once we get our hands on the phone following the launch.
The latest info coming through on the iPhone 7 Plus suggests it will feature both waterproofing and wireless charging .
Read: iPhone 8 release date, name, features and specs .
The iPhone 6s and iPhone 6s Plus were unveiled on 9 September 2015 and were released shortly after, and prior to that the iPhone 6 and 6 Plus also launched on 9 September in 2014, so it's quite possible that the iPhone 7 and iPhone 7 Plus will launch on 9 September 2016.
The only flaw in that theory is that the 9 September will fall on a Friday in 2016, and Apple tends to host its events on Tuesdays or Wednesdays, so a more likely suggestion would be 6 September or 13 September .
We're expecting Apple to keep the pricing for its iPhones the same when it launches new models next year. For the past two iPhone releases, Apple has kept pricing the same, which would mean the iPhone 7 Plus will be priced at £619 for the 16GB model, £699 for the 64GB model and £789 for the 128GB model.
There's also rumours that the iPhone 7 Plus might feature a 256GB SanDisk NAND flash chip, which might mean we could be getting more storage for less; where the 16GB model might be scrapped and the base price of £619 might be for the 64GB variant.
However, Apple makes a premium on higher capacity storage models so keeping the 16GB model in order to tempt users to upgrade is certainly likely as a continued strategy.
That said, an analyst at IHS Technology has posted online stating that the base model iPhone 7 will come with 32GB of storage for $199 (on contract). We assume this will apply to the iPhone 7 Plus and IHS has a good track record on these kinds of things.
Pricing has been revealed, supposedly, via a Weibo user who claims to know the pricing for the entire iPhone 7 range – all three phones. The prices are in Chinese Yuan but the important thing is that Apple won't introduce a price increase for the iPhone 7 Plus.
The source claims the iPhone 7 top-model will be the only one with a price increase and the iPhone 7 Pro will start at the same price as the cheapest new iPhone. They say that the iPhone 7 will be 32-, 64- or 256GB of storage while the Plus and Pro models will be 128GB instead of 64GB for the middle-level.
Remember that converting these prices to UK pound won't help a great deal as the iPhone is more expensive in the Far East. Also bear in mind that these prices could be nothing more than a guess.
Update 18 July: The latest leak, via Nowhereelse , shows the iPhone 7 Plus compared to the regular iPhone 7 (both dummy versions). We're back to a stage where it looks like the iPhone 7 Plus will have dual-cameras and the Smart Connector.
And here's another shot of the iPhone 7 Plus from the front.
Update 11 July: After so many leaks around the same things (mainly cameras and headphone jack), we have something new on the cards when it comes to the iPhone 7 range. A slide posted on My Drivers from an internal Foxconn (Apple's largest manufacturer) presentation appears to reveal that the iPhone 7 Plus –and presumably iPhone 7 – will at long last be waterproof with an IP68 rating and will also have wireless charging.
If true, the iPhone 7 Plus would match rivals like the Samsung Galaxy S7 which offers both these features. The IP68 rating means a device is fully dust proof and can be submerged in water for up to 30 minutes. The wireless charging would be a be deal if Apple does ditch the headphone jack as there would be no way of listing to music and charging the phone without using wireless headphones (or the built in speaker).
Apple filed a patent for 'Smart aluminium' in December which uses "an imitation metal oxide layer" to allow the conduction charging to pass through the chassis.
Update 27 June:  Contradicting a report released previously claiming that the iPhone 7 Plus will be available in deep blue instead of the traditional space grey, Mac Otakara now claims that Apple is working on a space grey finish. However, the colouring will be similar to that of the Apple Watch, providing a much darker colour than is present at the moment. Sources claim that it'll be "formal black" which is apparently close to black, with a slight grey tinge. 
This is 'confirmed' by a 9to5Mac source claiming that Apple is working on a "Space Black" finish for the iPhone 7 and 7 Plus similar to the Apple Watch, although the source is fairly new with no track record, so we can't be sure of its accuracy at this time. The source also claims that the Apple Watch 2 will feature on-board GPS, that Apple will be releasing a new MacBook Pro with an OLED Strip and Touch ID sensor built into the power button, however it's a wireless earbud claim that intregues us. 
The 9to5Mac source claims that Apple is on track to release fully wireless EarPods alongside the iPhone 7, which apparently will not feature a standard 3.5mm headphone jack. Rumours of wireless EarPods circulated earlier this year, but were shot down fairly quickly with claims that we won't be seeing them until the 2017/2018 iPhone so it's interesting that this is mentioned by the source. Again, as noted above, this source has no track record so it's best to take these rumours with a pinch of salt - for now, at least.  
On 12 May 2016, U-Switch (along with OnLeaks) showcased a video of what is claimed to be CAD renders of the upcoming iPhone 7 and iPhone 7 Plus (which some are now calling the iPhone 7 'Pro'). While the video was basic, it has confirmed a number of features of the iPhone 7 Plus - the dual-camera setup, removal of the headphone jack and the introduction of a Smart Connector on the rear of the smartphone. The video can be found below:
While we can't confirm or deny that these are renders of Apple's upcoming smartphones, OnLeaks has a great track record when it comes to smartphone leaks and if any leaks were true, we'd bet on it being from OnLeaks.
Two days earlier, On 10 May 2016, the ever-so-trustworthy nowhereelse.fr  (with the OnLeaks stamp on it) leaked an image showcasing an iPhone, presumably the iPhone 7 with the identical dimensions as the  iPhone 6s, thus measuring 67.12mm wide and 138.3mm tall.
If we base the same dimensions as the iPhone 6s Plus, we could assume the 7 Plus will be 77.9mm wide and 158.2mm tall. We weren't informed of its thickness, but the 6s was 7.1mm thick, whilst the 6s Plus was 7.3mm thick.
The image above, does also suggest that the dual-camera design might be exclusively used with the iPhone 7 Plus. A schematic pictured below gives you a better idea of how the iPhone 7 Plus might look like:
On 9 May 2016, Macrumours saw an iPhone 7 that was pictured without a headphone jack and a different back plate design. In the picture, there are three small dots for the smart connector, suggesting the rumours around the smart connector to be true. However, as we can't verify the source, take the image below with a pinch of salt.
On 3 May 2016, an image leak by French site Nowhereelse.fr  shows a number of components, including the much-talked about headphone jack. Below are internal component images from Weibo  and iFixit (iPhone 6s) - from the images, we can see there's a slight difference in the components, but yet the headphone jack remains present.
The trusted KGI analyst Ming-Chi Kuo, dubbed as one of the most reliable and well-known Apple insiders suggests that Apple will return to an iPhone 4/4s glass design in 2017. The reason this applies to iPhone 7 and 7 Plus rumours is that Apple will stick to its current metal design.
Apple's iPhone cycle tends to follow a 'tick' and 'tock' sort of model, with the tick being the main iPhone update such as the iPhone 6, which generally looks quite different from the previous model, and then the secondary iPhone update such as the iPhone 6s, which looks almost identical to the iPhone 6 but has some big spec changes.
That's why we think the iPhone 7 and iPhone 7 Plus will look quite different from the current iPhone 6s and iPhone 6s Plus design. We think it'll still come in Silver, Gold, Space Grey and Rose Gold colour options, but we might see some other changes when it comes to the overall look and feel of the phone.
Apple could well decide to bump the screen size up from 5.5in on the iPhone 6s Plus to 5.7in on the iPhone 7 Plus, with the smaller model bumping up from 4.7in to 5in, but rather than increasing the overall size of the phone itself, we expect Apple will aim to increase the screen-to-body ratio. This could be achieved by an edge-to-edge screen, perhaps, something that's been rumoured to be in the works at Apple for a while now and Apple has actually patented. Apple called the technology "Sidewall displays" and describes how parts of the display would be on the side of the phone a lot like the Galaxy Note Edge, S6 Edge and S6 Edge Plus.
The iPhone 7 Plus may also be thinner thanks to a new headphone jack that's rumoured to be coming with the next iPhone. According to Apple Insider, Apple has patented a new, slimmer headphone jack technology called D Jack, which has a diameter of just 2mm to allow the iPhone to be thinner overall. This could also allow the iPhone 7 Plus to feature a dual speaker design.
We might also see a complete removal of the headphone jack, where the audio output would be from the Lightning port or over Bluetooth. Apple might provide a set of wired headphones in the box which have a Lightning connector and sell a Lightning-to-3.5mm minijack as an option if you want to use conventional headphones. Apparently, Apple has registered the name AirPods, which could be a new wireless set of headphones for the new iPhone.
Adding to this possibility are some new Lightning accessories from Axpro which include headphones and a Lightning to headphone jack converter.
The iPhone 7 Plus could be completely flush on both the front and back, removing the infamous camera bump present on the current iPhone flagship. The bump stops the iPhone from laying perfectly flat and also breaks up the 'clean' design aesthetic, something Apple holds dear. 
The iPhone 7 Plus could be waterproof, too, as Apple has recently patented waterproofing technology that doesn't compromise design. Instead, it coats all of the important components inside the phone to make it waterproof without requiring outer armour.
There's more on the design front from KGI Securities analyst Ming-Chi Kuo , well known for revealing details of new iPhones who told Mac Rumours : "We expect the 2017 new iPhone model to adopt a structural design similar to that of iPhone 4/ 4s, meaning it will be equipped with glass on both the front and back sides, and a metal frame surrounded the edges. The difference is that the new model will likely come with a curved screen and curved glass casing, with other important features including a 5.8-inch AMOLED display, wireless charging, and more biometric recognitions (facial or iris). Given the curved design, the new model may look smaller than an existing 5.5-inch iPhone. "
Although he's talking about the 2017 new iPhone this could still be the iPhone 7 since most of its time as the flagship phone will be spent in 2017 following a late-2016 launch.
As we've looked at in the article, rumours suggest that the iPhone 7 and iPhone 7 Plus will have a bigger difference than previously. The below cases which are available to pre-order show that the regular iPhone 7 won't get the dual camera setup nor the Smart Connector. The cases also show that the new iPhone won't have a headphone jack.
Update 3 May 2016: A user on Weibo  leaked an image (see below) of the new battery capacity that will be found within the new iPhone 7 Plus. According to the image, the iPhone 7 will feature a 1735mAh battery, whilst its bigger brother the 7 Plus will have a 2810mAh capacity, both of which are slightly larger than the 1715 and 2750mAh batteries found on the 6s and 6s Plus respectively.
The iPhone 6s Plus saw the introduction of an impressive new 12Mp iSight camera, up from 8Mp in the previous model. We think that the 12Mp camera will remain in the iPhone 7 Plus, as it's already an impressive snapper for a smartphone.
However, it has been rumoured that the iPhone 7 Plus will feature dual-cameras , based on tech acquired in 2015 from LinX Imaging. This could follow in the footsteps of Huawei, which has put twin cameras on the P9. If true, you can expect improved noise reduction, indoor photos, low-light photos and 3D depth mapping. KGI Securities analyst Ming-Chi Kuo told MacRumors he thinks both single- and dual-camera versions of the phone are in development, and that a 2-3x optical zoom function is likely to feature in the iPhone 7 Plus. Pictured below is an image render from Feld & Volk, a premium iPhone modification company.
Adding the rumours of the dual-camera setup is this photo, via Weibo, which appears to show the module which will be used in the iPhone 7 Plus or possibly the Pro (or even both if Apple goes for all three). The lenses look different so each camera could serve a different purpose.
The image also shows that Apple may be about to offer a 256GB iPhone for the first time, backing up other rumours we've already mentioned. If it's correct, the iPhone 7 Plus will come in at least 16-, 64- and 256GB storage capacities. A Weibo user claims that the entire iPhone 7 range will come in 32-, 128- and 256GB storage options, thefore scrapping both the 16- and 64GB options.
An area Apple might improve is screen resolution. At present, the iPhone 6s Plus offers 401ppi, but rivals such as Samsung and LG have with Quad- and Ultra-HD screens with pixel densities well above 500ppi, However, we suspect Apple will stick with 400ppi, which is plenty for sharp-looking images. There's only minor benefits to higher densities, and plenty of disadvantages such as the cost of manufacturing, higher battery drain and slower 3D performance (if running apps and games at the native resolution).
We've already got the 3D Touch functionality in the iPhone 6s, which has opened up a whole new way of interacting with the iPhone, but it's possible that the display could become a Touch ID display too, which could sense your fingerprint and securely unlock the phone wherever you touch on a screen and therefore remove the need for the Home button. However, recent reports suggest that the Home button will make an appearance on the iPhone 7, but may be touch-sensitive like many Android smartphones, and not a physical button as it has been up until now. 
It's very likely that the processor will be improved, too, with a new A10 processor and M10 motion co-processor likely to make an appearance, and we could see a bump up from 2GB RAM to 3GB, although that seems less plausible as the iPhone 6 and earlier all had 1GB.
The IHS analyst mentioned earlier has backed up this saying that it will be the Plus model which will get more RAM. We assume this will be down, at least in part, to the dual camera setup.
There are some rumours stemming from Bloomberg that suggest the next iPhone will feature wireless charging, yet the truth is this is much more likely to come in 2017 with the iPhone 7s Plus. According to the site, " Apple is exploring cutting-edge technologies that would allow iPhones and iPads to be powered from further away than the charging mats used with current smartphones. "
As for software, iOS 10 is expected, and this'll be shown off at Apple's Worldwide Developers Conference (WWDC) in June 2016 and could give us some iPhone 7 and iPhone 7 Plus clues.
Specs summarised: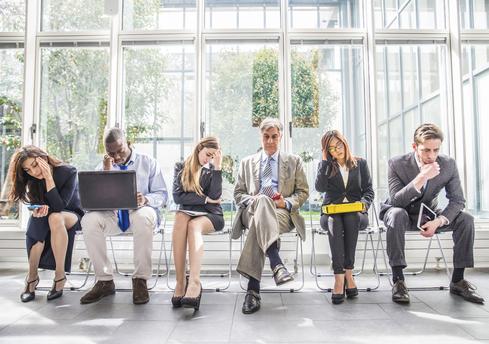 When it comes to finding the ideal job candidate to work at our company, expertise in today's specific technology often takes a back seat. Instead, we look to identify candidates who are problem solvers, who can easily adapt, and who can find solutions to next year's challenges.
This kind of approach requires a different, more nuanced attitude than a typical skills-based assessment. To identify the individuals who can change as fast as our business, and who can thrive in our low overhead, decentralized structure, we made several key structural decisions early on. We determined the following:
The best hiring processes combine art and science to produce optimum results. Actively balancing objective methodologies with subjective opinions is an important aspect of the process.
For example, resumes are problematic for us for several reasons. They all look different and contain different content. The impression a well-designed resume may give an interviewer is irrelevant to predicting job success. While it can be influential in the first screen, the content contained in a resume is usually not useful for determining whether a candidate should be brought in for further conversations.
To eliminate resumes from our hiring process, we created a new first step for potential candidate. Each one is asked to complete a role-specific questionnaire, which we call the "Getting to Know You" (GTKY) document.
[ How do your hiring plans stack up? Read 10 IT Hiring Plans For Second Half Of 2016 . ]
With a GTKY, we standardized the questions asked of every single candidate for a role, only asking useful and important questions we determined are valuable in assessing candidate suitability. We also worked on developing an understanding of what a good answer to a question looks like. We are then able to compare candidate applications more uniformly. On the flipside, candidates are able to express themselves uniquely in their answers, and communicate their personalities and storytelling abilities, in order to shine the best light on themselves and their accomplishments.
When we talk about our hiring process being open and inclusive, we're not merely paying lip service to the idea. In each case, everyone in the company gets one vote, everyone in the company can and should participate in every candidate's hiring process, and no one's vote is more important than any other's vote.
While this seems straightforward, it isn't an easy rule to follow. We've held fast to this rule in the face of special requests to bring founder acquaintances on board. We've held fast even when a candidate with a unique and specialized skill had an interview-ruining personality flaw. We stuck to the process even in cases when project manager candidates earned strong support from other project managers, but were panned by the design team. This one rule has been instrumental in making it difficult, or even impossible, for empire building. It's also eliminated the temptation to abandon our strict hiring standards in the interest of what might be a short-term gain.
In order to fulfill our goal of complete transparency and inclusion in our interview processes, we've intentionally designed our practices to be transferable across company roles and business units, and adaptable to unique hiring situations. The steps for hiring full-time team members are always the same. The candidate submits the GTKY, the team votes "yes" or "no" on the GTKY, and then the votes are tallied. If the candidate passes muster, he or she is invited to in-person interviews.
This first interview assesses a candidate's potential non-technical contributions to Detroit Labs. The interviewers vote, and if there aren't any hard "no" votes, the candidate is invited to participate in a second interview. This second interview assesses the candidate's practical ability to perform the tasks required in the role. For developers, this may be programming exercises. For designers, this could be a take-home redesign exercise they bring in to pitch and discuss in front of an audience. At that point, we take a final full-pass review of the candidate and decide whether to offer the person a job.
By keeping the steps of the process the same no matter what role is being interviewed for, team members can drop into and out of the process as they see fit for any candidate. They do not have to exclude themselves from interviews which may fall outside their work experience. If you want to do a second interview for a quality assurance position, but have never done that before, you know it's a practical review of how that candidate could do the QA job. It gives you context to ask for guidance on helping conduct the interview. It also allows us to develop some common language and expectations around the process when uninvolved team members enter the assessment process.
The process scales and adapts for different kinds of activities.
For example, a few times a year, we offer an Apprenticeship Program. This paid position generates hundreds of applications for, at most, a dozen jobs. The interview process steps are the same: GTKY, first interview, second interview. But we modify these for screening and assessment of groups versus individuals.
Instead of a candidate meeting with five Detroit Labs employees for a first interview, we organize 10-minute "speed dating" exercises and hand out interview sheets to our interviewers. This allows us to effectively and rapidly interview 30 or 40 applicants, and generate hundreds of countable and comparable scores, in an hour. The second interview can scale up and become a night with several code challenges assigned to candidate teams, with candidates switching teams every 30 minutes to tackle a new challenge with a new team.
Interviewing and hiring in this manner is not without its challenges. For one, it's impossible to get your friend, who you know would be great and you'd love to work with, a job in Detroit Labs. Everyone has to earn their spot.
Without a wide and active amount of participation across the full team, this process can breed the same problems it attempts to eliminate, such as a hiring manager only comfortable with hiring people who are just like them.
And introducing interviewing to every member of the company requires a lot of training and compliance conversations, so team members understand what is acceptable and unacceptable in interviews.
But, whether looking for seasoned executives, or students most likely to excel in a technical apprenticeship, time after time we've seen a structured, team-based, goal-oriented interview process outperform the traditional resume keywords and HR-exclusive hiring systems.
Is this hiring method something you'd try at your organization? As a job candidate, how would you feel about going through this process, as opposed to the typical resume-driven, HR-led practices? Have you worked to change the hiring procedures in your organization? Let's talk about it in the comments section below.

Android Nougat will come first to Nexus 2016 devices. We investigate rumours surrounding the new Nexus, including the Nexus 2016 release date, UK price, new feature and specifications. Rumour has it that the Google phones this year will be made by HTC and Huawei with codenames Sailfish and Marlin. They will be the launch devices for Android 7.0 Nougat. Also see: Nexus 5X review and Nexus 6P review.
You'll also be interested in: Google I/O 2016 as it happened  | Android Nougat (& how to get Android Nougat now ) | Android VR | Nexus 7 (2016)  | Android Pay UK | Google Home
Note: According to The Telegraph , Google will be making its own phone this year. This means that, in common with Apple, it will have complete control over hardware and software and not have need to depend on a hardware partner. It followed this approach with the 2015 Pixel C, so it sounds plausible that it could try this with phones next. However, we do not believe this new Google phone is a Nexus phone, and it won't be the device on which Google unveils the final version of Android Nougat. Read on for rumours concerning the new Nexus.
Latest update: Android Police  has published renders of the new Nexus 2016, although it acknowledges they are not final and the official press renders may differ. Based on the render and leaked information, Tech Configurations has made a 3D video rendering of what the phone might look like.
Nexus 2016 release date: September 2016 (TBC).
Google unveils a new Nexus smartphone every year (in 2015 it announced two), which it uses as the launch vehicle for its annual Android update. In 2016 we will see Android Nougat. Tradition sees the new operating system Developer Preview announced at Google I/O in early summer, and then released on the new Nexus 5 and/or new Nexus 6 phone around October time.
However, the Android Nougat Developer Preview was released a couple of months early this year, ahead of Google I/O. In mid-June we saw the release of Developer Preview 4, and there's just one more Developer Preview to go before the final release. This means it is possible that we'll see an earlier release for the new Android OS than in previous years - most likely September but potentially as early as August. Also see: When will my phone get Android Marshmallow?
(The Nexus 5X and 6P were announced at the end of September 2015, and the Nexus 6 before it in October 2014.)
The latest rumours on the new Nexus phones for 2016 have left us completely baffled. We've seen many sites reporting that the new Nexus 6 will be released in August, with the reasoning that in mid-June the price of the two-year-old (refurbished) Nexus 6 dropped to $180. There is a small amount of logic to this: It is not uncommon for manufacturers to drop the price of or discontinue an older-generation smartphone as they approach the release date of a newer model. But (a very big but), eBay is an online auction site and not Google, and the phone had already been removed from the Google Play Store. And the jump from a price drop in June to a release date in August is nothing more than speculation. (Or are we missing something here? Let us know in the comments.)
That said, an August release date just might be possible: in mid-June the fourth Developer Preview was released, and there's just one more to go before the final release. Since they have been appearing monthly, it is possible we'll get Developer Preview 5 in July and the final release in August.
Nothing has been confirmed about the price, but given that the Nexus 5X now costs from at £299 and the Nexus 6P from £449, we'd be very surprised if they were any more expensive.
As we've said, nothing is concrete right now, but we will continue to update this article over the coming year as and when we hear new snippets of Nexus 5 or Nexus 6 2016 information. Also see: Best phones 2016 and Best Android phones 2016.
Rumours that HTC is working on two new Nexus phones for 2016 went into overdrive at the end of April 2016 following a tip from serial leaker @evleaks on Twitter. 
However, Huawei has since allegedly confirmed that it is responsible for at least one of the new Nexus devices for 2016 (which could very well be a new Nexus 7  rather than a new phone). Huawei general manager for consumer business in South Africa said: "We're doing the Nexus again this year, by the way. "
Huawei was already tipped to be making the updated Nexus 6P by Chinese electronics industry analyst Pan Jiutang, via Weibo.com , yet others have claimed HTC is responsible for both.
Since we updated this article Huawei's PR has been in touch with the company's official comment on the subject:  "We don't comment on future products, as a matter of policy. Huawei is committed to creating the world's most compelling and innovative devices, offering an exceptional performance and outstanding user experience. 
"We are proud to have worked with Google, which is strong in innovation, on the Nexus 6P and will continue to collaborate in the future, such as our support for Daydream, the recently-announced platform for high performance mobile VR."
Again, we have to make it clear that everything you read here is merely rumours and speculation. As we've learned in the past, however, there is usually some truth behind the leaks. Here's what we've heard on the rumour mill so far: 
• Google has confirmed that it will not be building the new Nexus phones itself, but  Google CEO Sundar Pichai says it will be more opinionated in the design. That's not as extreme as the rumour earlier reported by Droid Life , which suggested that Google intended to apply "Apple-like control" over its new Nexus devices for 2016, and would be involved at every step of the design and manufacturing process, no longer requiring a second manufacturer such as LG, Huawei or HTC to build the device for it, nor add its name to it. 
• Pan Jiutang  has suggested that the new Nexus 6 2016 will be a high-performance handset running the Qualcomm Snapdragon 820 processor. This seems like a logical move, given that the Nexus 6P runs 2015's top Snapdragon chip, the 810. The Snapdragon 820 has an Adreno 530 GPU (with 40 percent better performance and efficiency than previous chips), the X12 LTE modem (which provides 33 percent better performance and 15 percent better power efficiency), the Hexagon 680 DPS (digital signal processor) and a quad-core Kryo CPU that will bring up to double the performance and power efficiency when compared to previous generations.
• The HTC-made Nexus 2016 phone codenamed Marlin has been spotted in the Geekbench database. It is shown to be running Android 7.0, with a quad-core processor (which could be the new Qualcomm Snapdragon 821) and 4GB of RAM. It scored 4969 points multi-core, making it faster that the iPhone 6s Plus but a little behind the Samsung Galaxy S7 and OnePlus 3 - you can see how this compares to other flagships in our article What's the fastest smartphone 2016?
• Previously, the number in each phone's name has been related to its screen size, with the Nexus 5 a standard smartphone and the Nexus 6 a phablet. According to Mocha RQ , HTC will build smaller Nexus phones, with 5- and 5.5in screens rather than the 5.2- and 5.7in displays we saw in 2015. The current 6P has a 5.7in Quad-HD display, and it's likely we'll see this again given that Sony has failed to wow critics with its first 4K smartphone screen. The new Nexus 5 may stick with a full-HD screen.
• Twitter tipster LlabTooFeR claims the codenames for the new Nexus 5 2016 and new Nexus 6 2016 are T50 and T55 - both of which hint towards the rumoured 5- and 5.5in screen sizes. They've also become known via codenames Sailfish (despite the existing mobile OS of the same name) and Marlin, with the latter recently been spotted on Google's Source site in a list that mentions three major devices. The other two are Angler and Bullhead.
• Regardless of the internal storage capacities, the new Nexus phones are expected to receive unlimited online photo- and video storage via Google Photos without having to reduce their file sizes. According to Android Police  t he latest Photos update includes text that describes a specific benefit for Nexus customers: "free unlimited storage for original quality photos and videos uploaded from their Nexus devices".
• We also know the new Nexus 5 and Nexus 6 2016 will be running a brand-new operating system, Android 7.0 Nougat .
• With Android Marshmallow building in support for USB-C, it's a given that the new Nexus 2016 phones will feature USB-C for data transfer and charging. The Snapdragon 820 also supports Qualcomm Quick Charge 3.0, for super-fast charging with a compatible mains adaptor. 
•  Android Police  has published renders of the new Nexus 2016, although it acknowledges they are not final and the official press renders may differ.
We'll be updating this article with new rumours all year, so bookmark us and return another day for the latest new Nexus 5 and new Nexus 6 2016 leaks.
Read next: Best new phones coming in 2016 .
Follow Marie Brewis on Twitter .

About US:
The National Social Security Fund (NSSF) is positioning itself to be the Social Security Provider of Choice in Uganda. Our belief at the Fund is that each employee contributes directly to the growth and success of the business and each employee is expected to take pride in being a member of the team.
Job Summary: 
The Information Technology Project Manager will offer support to the I. T. department through planning, organising staff, overseeing and controlling the I. T projects & initiatives in line with the Fund's strategic plan through provision of project management service on assigned project(s).
Key Duties and Responsibilities: 
Qualifications, Skills and Experience: 
How to Apply: 
All suitably qualified and interested should send copies of their application letters, academic credentials and detailed CVs addressed to the Head of Human Resources & Administration, and delivered to the Registry on 13th Floor Workers House for registration and onward transmission
Deadline of Submission is 22 nd July 2016

Water proof specs as only been apart of the high end phones such as the galaxy S7, and with this comes a big budget until Phone maker Kyocera announced its latest addition to its family of affordable, waterproof phones. Known as the Hydro Shore.
The device satisfies the IP57 standard for waterproofing, meaning you can submerge it in up to three feet of water for about 30 minutes and it'll still keep ticking afterward. Kyocera has also been developing specialized screen technology under wet conditions, so you can use the Hydro Shore normally even when the screen is wet.
Other features include a 5-inch screen, a 5-megapixel camera, 8GB of internal storage (with the option to expand up to 64GB) and 1GB of RAM. It is powered by a 1.1GHz Snapdragon quad-core processor and a 2,160mAh non-removable battery as well. For more information on water-resistant phones, check out our roundup of the best devices here.

Last week, ALTX East Africa Ltd went live with its high tech exchange. The team led by CEO, Joseph Kitamirike has built the exchange since 2013, and spent most of the last eight months optimizing their systems, aiming to deliver a world class securities exchange facility. The platform obtained regulatory approval in 2014 and depository approval was secured in 2015.
ALTX East Africa is coming to the market having met several of its design goals, including building a competitive facility based upon world class technology, reducing settlement time to less than a day, enabling trading of assets listed in different markets, providing professional investors access to the trading platform, availing different asset classes on a single platform and reducing the risk management burden on the brokers accessing the system.
The ALTX East Africa exchange platform has the capability to handle 150,000 transactions per second and is one of the fastest in global production. Settlement of trades where the settlement bank is automated, can take from fifteen seconds to fifteen minutes , implying that where an investor anywhere in East Africa has previously had to wait for four or five days to access their settled funds, one will now be able to access those funds on the same day. ALTX perceive this as a truly ground breaking innovation that challenges the traditional context of efficiency in the securities markets.
ALTX East Africa was enabled to do this by its partnership with GMEX Technologies , a London-based exchange technologies company and ESCROW Group , who also specialise in securities management and systems.
"The technology package that ALTX has assembled for the ALTX East Africa exchange is blazing the trail in terms of performance and risk management", said Joseph Kitamirike, CEO and Co-founder.
"We spared no expense to access the best and most reliable technology, seeking to ensure that our customers who will always want to associate with a leader have access to the best."
"Our commitment to Uganda, East Africa and Africa can be seen through what we have put forward for this exchange in Uganda", said Jatin Jivram, Co-Founder and Director of ALTX East Africa Ltd.
"We shall continue to seek markets in which to roll out additional trading facilities to ensure that Africa has access to the best and that securities trading, which is a norm in middle and high income countries can take its rightful place among the opportunities available to raise incomes on the continent."
In his remarks, ALTX Board Chairman, Edward Katimbo Mugwanya noted that ALTX represents a great opportunity for millions of new investors to come into the securities market, as they have set low thresholds, availed interfaces to investors and will introduce direct smartphone access for investors to its platforms.
"Securities trading will no longer represent the hassle associated with broker-assisted account opening and trading, long delays in settlement, as well as the risk of losing value and we look forward to leading this transformation."
GMEX Technologies CEO and Director of ALTX, Hirander Misra said that, "ALTX demonstrates the outcome of determination, knowledge and clarity of strategy." He added that, "to GMEX Technologies Ltd, ALTX now represents a working model of exchange establishment done by people who understand the opportunity space in Africa."
"We are confident in the capabilities of ALTX' people and look forward to working with ALTX to introduce new and exciting securities market products through ALTX."
"We are happy that ALTX East Africa has reached this milestone in their journey and as the regulator, we expect ALTX to deliver on the securities products that they indicated to us in their plans and to ultimately grow the investor and issuer base in Uganda, considering that domestic savings which are currently growing at an annual average rate of 30% do not have sufficient investment options", said Keith Kalyegira, CEO of Capital Markets Authority.
"We are also hopeful that ALTX's existence will increase the number of skilled capital markets practitioners and intermediaries."
ALTX will launch with depository receipt securities issued on the treasury secondary market. In the medium term, ALTX will introduce global equities, access to global bond products and exchange traded funds.
ALTX East Africa is regulated by the Capital Markets Authority of Uganda.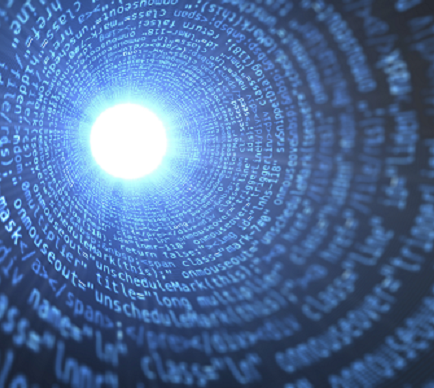 Europe's data protection rules have established a "right to be forgotten," to the consternation of technology companies like Google that have built businesses on computational memory. The rules also outline a "right to explanation," by which people can seek clarification about algorithmic decision that affect them.
In a paper published last month, Bryce Goodman, Clarendon Scholar at the Oxford Internet Institute, and Seth Flaxman, a post-doctoral researcher in Oxford's Department of Statistics, describe the challenges this right poses to businesses and the opportunities it presents to machine learning researchers to design algorithms that are open to evaluation and scrutiny.
The rationale for requiring companies to explain their algorithms is to avoid unlawful discrimination. In his 2015 book The Black Box Society , University of Maryland law professor Frank Pasquale describes the problem with opaque programming.
"Credit raters, search engines, major banks, and the TSA take in data about us and convert it into scores, rankings, risk calculations, and watch lists with vitally important consequences," Pasquale wrote. "But the proprietary algorithms by which they do so are immune from scrutiny. "
Several academic studies have already explored the potential for algorithmic discrimination.
A 2015 study by researchers at Carnegie Mellon University, for example, found that Google showed ads for high income jobs to men more frequently than to women.
That's not to say Google did so intentionally. But as other researchers have suggested, algorithmic discrimination can be an unintended consequence of reliance on inaccurate or biased data.
Google did not immediately respond to a request to discuss whether it changed its advertising algorithm in response to the research findings. 
A 2014 paper from the Data & Society Research Institute echoes the finding that inappropriate algorithmic bias tends to be inadvertent. It states, "Although most companies do not intentionally engage in discriminatory hiring practices (particularly on the basis of protected classes), their reliance on automated systems, algorithms, and existing networks systematically benefits some at the expense of others, often without employers even recognizing the biases of such mechanisms. "
Between Europe's General Data Protection Rules (GDPR) , which are scheduled to take effect in 2018 and existing regulations, companies would do well to pay more attention to the way they implement algorithms and machine learning.
But adhering to the rules won't necessarily be easy, according to Goodman and Flaxman. They note that excluding sensitive data having to do with race or religion, for example, doesn't necessarily mean algorithms will return non-biased results. That's because other non-sensitive data points, like geographic area of residence, may have some correlation with sensitive data.
What's more, the researchers observe that many large data sets are the product of multiple smaller data sets, making it difficult if not impossible for organizations to vouch for the integrity, accuracy, and neutrality in their data.
"The GDPR thus presents us with a dilemma with two horns: Under one interpretation the non-discrimination requirement is ineffective, under the other it is infeasible," write Goodman and Flaxman.
In a phone interview, Lokke Moerel, senior of counsel at Morrison & Foerster, said the provision on automated decision making is not new. Also under the current Directive (the data rules that apply to criminal matters), companies have to inform individuals about the underlying logic involved in their automated decisions.
[See 8 Ways To Secure Data During US-EU Privacy Fight .]
Moerel acknowledged the difficulties of the rules, noting that in an era where algorithms are dynamic and self-learning, it's very difficult to know how an algorithm made a decision at any point in time, let alone communicate this to an individual in a meaningful manner. If logic is incomprehensible to the vast majority of people, the question becomes: What is the added value of providing this information in the first place?
Moerel said she found it troubling that algorithms can end up being discriminatory through data correlation. As an example, she noted that an insurance company charging higher premiums in a certain region because of higher accident rates could end up discriminating against a specific ethnic group that happens to live in that area. She also suggested there's a risk that companies may try to hide such discriminatory correlations by performing further analytics and finding other non-sensitive correlations that they know are correlated with the sensitive data. Requiring the disclosure of algorithmic logic guards against such action, she said.
In order to avoid being questioned about algorithmic logic, Moerel suggested companies give individuals affected by their decisions more control over the implications of how data are used (e.g., by giving them control over their ad preferences, whereby they can view and adjust the indicators that triggered the relevant advertisement for the visitor).
"It will help to avoid individuals questioning your logic if you give them control of the triggers that matter to them," she said. "If people are looking at a black box, it won't be acceptable for European regulators. "
Goodman and Flaxman say that work is already underway to make algorithms more easily subject to inspection. And they remain optimistic that technical code can coexist with the legal code.
"We believe that, properly applied, algorithms can not only make more accurate predictions, but offer increased transparency and fairness over their human counterparts," they conclude.
(Cover Image: mattjeacock/iStockphoto)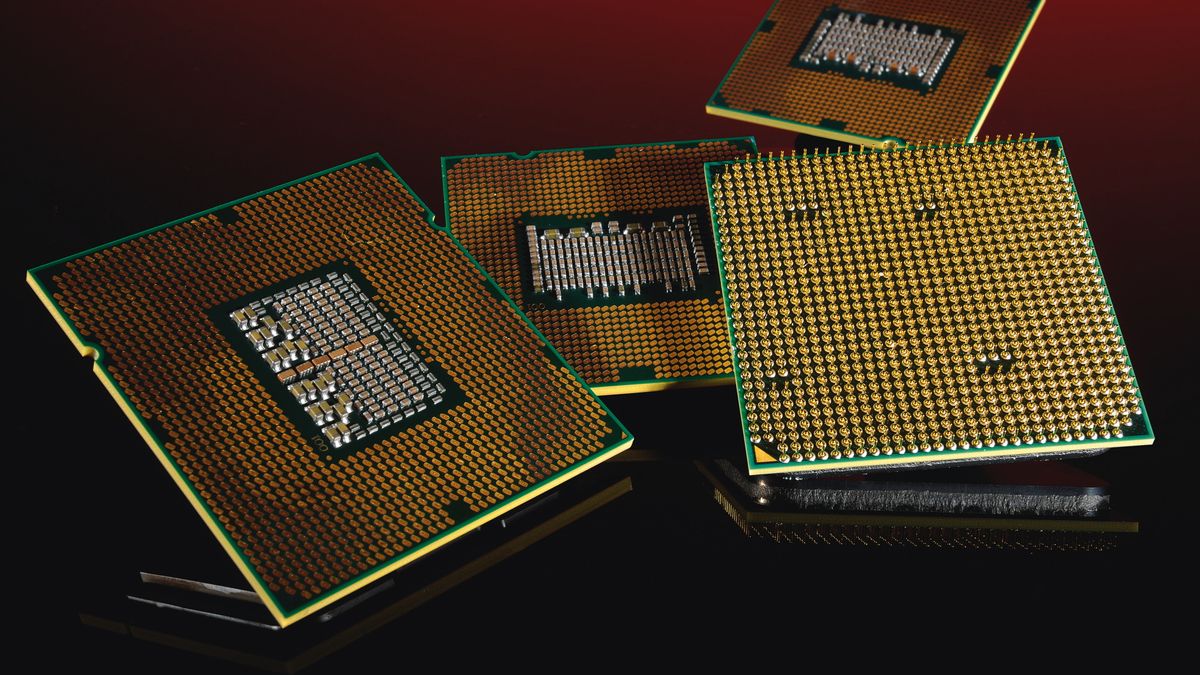 You want a new processor, you've checked out our best CPU for gaming guide , and now you need to know the best CPU deals available right now. Well, we can help out with that too.
The processor is the brains of your gaming rig. No matter what you're running, whether it's the CPU-intensive Planetside 2 or Minecraft, the processor will be doing all the important number crunching, so you want to make sure you're getting the right one and for the right money.
For under half that though there's always the impressive little Intel Core i3-6100. It's a dual-core chip, but with four threads and the Skylake Core architecture will get better gaming performance than a similarly-priced AMD processor.
Cores - 6 | Threads - 12 | Clockspeed - 3.4GHz | Socket - LGA 2011-V3 | $399.99
Cores - 4 | Threads - 4 | Clockspeed - 3.5GHz | Socket - LGA 1151 | $229.99
In our guide to the best gaming processors we've picked out our favourite overall gaming CPU, the best high-end option and the best budget processor for gaming. Here are the best prices we've found around the web for each of them today.
"Although this i5 has an almost identical spec to our previous favourite CPU, the Core i5-4690K, overall performance for this processor trumps its predecessor by up to 10% in rendering, archiving and other workstation simulated tasks."
"Is this truly still better than Skylake's crème de la crème of processors, the i7-6700K? Yep, absolutely. In computational benchmarks those six cores run rings around its Skylake cousin."
"While it's a no-frills processor, as it's only a dual-core model, and lacks Turbo Mode or hyper-threading, this is still enough to drive the majority of games at playable resolution and detail settings."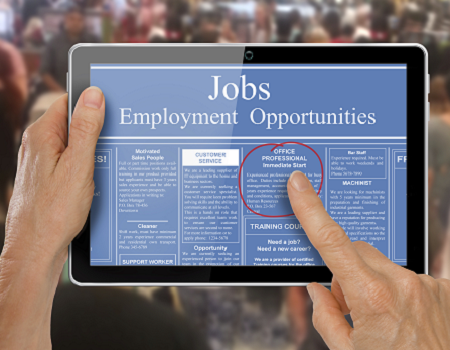 As you move forward in your IT career, you'll find yourself in a variety of different professional roles while you build the expertise needed to become a respected technology leader.
For some IT workers, the career path to success may require moving to different cities where the tech scene is booming. For others, it may require building expertise in their chosen field or developing new technical skills.
Regardless of location or job title, all IT professionals face a similar challenge in moving up the corporate ladder -- the job interview. While tech pros are in one of the best industries for landing top jobs, many are in competition with one another to snagging coveted roles at giants like Apple and Google.
[See 8 Free iOS, Android Apps for Job Hunters .]
Despite their skills, many talented IT pros don't receive an invitation to visit their desired tech campus for an in-person interview. But for those who do, it may be difficult to prepare. While some interviews are fairly straightforward, others include some bizarre questions.
Some candidates who have gone through the interview process at tech companies report about their experiences on career website Glassdoor. Their stories indicate many employers ask questions far stranger than the typical "Why do you want this job? "
Here, we share some unusual questions that tech companies such as Microsoft, Expedia, and Oracle have asked interviewees in the hot seat.
How would you answer these questions? What is the strangest question you have been asked in an interview? Feel free to share your thoughts and stories in the comments.

Twitter Inc moved swiftly to remove posts from Islamic extremists glorifying a truck attack in Nice, France, watchdog groups said on Friday, in a rare round of praise for a platform that has often struggled to contain violent propaganda.
A spate of violence over the past several months has posed numerous challenges to social media companies. Friday's unsuccessful military coup in Turkey was marked first by restrictions on social media, internet monitoring groups said, but the crackdown appeared to ease as the events unfolded and numerous citizens broadcast live video on Facebook and sent tweets.
U. S. and French authorities on Friday were still trying to determine whether the Tunisian man who drove a truck into Bastille Day crowds on Thursday, killing 84 people, had ties to Islamic militants.
At least 50 Twitter accounts praising the attacks used the hashtag Nice in Arabic, according to the Counter Extremism Project, a private group that monitors and reports extremist content online. Many accounts appeared almost immediately after the attack and shared images praising the carnage, the group said.
The pattern was similar to what was seen on Twitter after attacks last year and earlier this year in Paris and Brussels. But Twitter, which once took a purist approach to free speech but has since revised its rules, took action much more quickly this week. Twitter has always had policies banning violent content, such as advocacy of terrorism, and recently made them more explicit.
"Twitter moved with swiftness we have not seen before to erase pro-attack tweets within minutes," Counter Extremism Project said in a statement. "It was the first time Twitter has reacted so efficiently."
Rabbi Abraham Cooper, head of the Simon Wiesenthal Center's Digital Terrorism and Hate project, also said Twitter had responded with unusual alacrity.
Twitter did not provide any information about account suspensions, but said in a statement that it condemns terrorism and bans it on its site.
Twitter, Facebook Inc and other internet firms have ramped up their efforts over the past two years to quickly remove violent propaganda that violates their terms of service.
Both companies continue to face major challenges in distinguishing between graphic images that are shared to glorify or celebrate attacks and those shared by witnesses who are documenting events.
Facebook's "community standards" dictate what types of content are and are not allowed on the platform. Those standards explicitly ban "terrorism" and related content, such as posts or images that celebrate attacks or promote violence.
Yet the company's policies around graphic images are more nuanced. Facebook, like most large internet companies, relies on users and eagle-eyed advocacy groups to report objectionable content to teams of human editors, who then review each submission and decide whether a post should be deleted.
At Facebook, those reviewers receive more specific guidance beyond the public community standards when it comes to deciding what to do with reported graphic images, a spokeswoman said. But she declined to elaborate on the company's criteria.
"One of the most sensitive situations involves people sharing violent or graphic images of events taking place in the real world. In those situations, context and degree are everything," Facebook said in a blog post last week.
New Tactics
Internet companies have continually updated their terms of service over the past two years to establish clearer and in many cases stricter ground rules on what content is permissible on their platforms.
In response to pressure by U. S. lawmakers and counter extremism groups, Facebook and YouTube have moved recently toward implementing some automated processes to block or rapidly remove Islamic State videos and similar material.
That has not stopped Islamist militants from celebrating attacks online and even updating their tactics. Some Islamic State supporters used Twitter hashtags that were trending globally to celebrate the Nice attacks, such as #PrayForNice, #NiceAttack and #Nice, so that their tweets were shown to a wider audience, according to screenshots from the Wiesenthal Center.
[Reuters]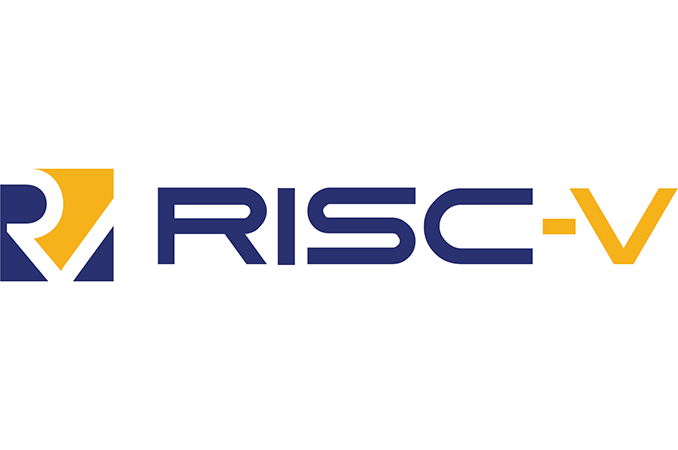 SiFive, a company established by researchers who invented the RISC-V instruction set architecture in the University of California Berkeley several years ago, has this week announced two platforms which could be used to design semi-custom SoCs based on RISC-V cores. SiFive is the world's first and yet the only company developing chips featuring the RISC-V ISA and it already has initial customers interested in designing SoCs for machine learning, storage, embedded, IoT and wearable applications.
RISC-V is an open-source microprocessor architecture developed by researchers in the Computer Science Division at UC Berkeley and officially introduced in 2010. It has since been evolved by various both academic researchers and volunteers. The CPU ISA was designed for various applications including mobile and embedded devices, and is available free under a BSD license. Those who adopt RISC-V can develop either open and free cores, or closed and proprietary cores, which is good for developing commercial projects that do not want to share secrets with rivals.
A number of companies (including huge ones like Google, Hewlett Packard Enterprise and Oracle) recently joined the RISC-V Foundation, but barely any organization has unveiled an actual RISC-V-based commercial chip (what they have internally is anyone's guess). Basically, as far as we know, the technology has never left various research labs. As a result the original team that worked on the technology at UC Berkeley founded SiFive, which is going to develop commercial semi-custom SoCs for various applications featuring RISC-V cores as well as third-party IP.
Chips are used for a lot of applications and in the coming years the need for custom SoCs will only grow as customers demand specialized hardware for their problem sets. However, development of modern SoCs is not a very affordable task from a financial standpoint. To build a simple chip, one needs to license the general-purpose compute cores (or ISA itself) from companies like ARM or Imagination Technologies, but to also get a variety of supporting IP (e.g., memory controllers, I/O interfaces, etc.) either from developers like Rambus, or build everything from scratch. Licensing typically requires companies to pay an upfront fee for a set of rights, and an SDK, and then royalties for every ASIC (application specific integrated circuit) containing the IP that they sell. In other words, a company building a chip needs to make a hefty investment to begin, and then the licensing fees will affect the pricing of every unit sold. Moreover, to create a chip, one needs a semiconductor development team to specify requirements, design the IC (integrated circuit), tape it out, analyze defects and implement fixes (if needed). Hiring a dedicated development team for just one chip is expensive and complicated. As a result, many newcomers need either to join bigger players (who have appropriate teams inhouse), or concentrate on software and utilize off-the-shelf silicon to build modern devices. SiFive plans to design semi-custom chips for the latter companies using RISC-V cores as well as its common Freedom platforms and technologies. Use of RISC-V cores (as well as common components designed by SiFive) is being touted to help to significantly lower development costs.
The company promises that its approach will enable players without significant financial and technological backing to get their own custom SoCs with their own special-purpose IP. SiFive claims that it will be able not only to integrate third-party IP into chips, but also add custom features, such as RISC-V extensions, accelerators, or co-processors. Moreover, the chip designer can also help its partners to integrate their unique intellectual property. In fact, SiFive can manage the entire process of chip development and manufacturing and then supply its clients the final manufactured chip for commercial applications.
From many points of view, SiFive's business model resembles that of AMD's EESC (enterprise, embedded and semi-custom) division, which develops SoCs for companies like Microsoft and Sony. The important difference between SiFive and other developers of semi-custom chips is that SiFive publishes all the low-level specs of its Freedom Unleashed and Freedom Everywhere platforms necessary for software development (e.g., memory maps, debug interfaces, interrupt control, etc.), whereas RISC-V Foundation provides basic development tools to make it considerably easier for programmers to design software for chips based on the microarchitecture. In fact, the software side of the story here is no less important than the hardware part. The use of the BSD license for a lot of this further lowers the investments required to deliver a solution involving a custom silicon and supporting software. For example, SiFive tells us that there is a lot of standard software (e.g., FreeBSE, FreeRTOS, etc) that already works on the Freedom platforms (on RISC-V-based platforms, to be more precise), so its customers only need to focus on their particular area of chip and software differentiation. However, it has been noted that customer specific extensions to the RISC-V ISA could certainly break some level of software compatibility, depending what is used and how.
"This expands on the tremendous amount of momentum in the RISC-V ecosystem," said Jack Kang, VP of product and business development at SiFive. "Besides the ports and software targeted for the RISC-V ISA, these platforms will enable OS and other low-level software to be targeted to a standard platform specification."
Initially, SiFive will offer its clients two base platforms for different applications: the Freedom Unleashed (U500) for performance-demanding applications as well as the Freedom Everywhere (E300) for low-power devices. Both platforms have been verified with TSMC and can allow SiFive to quickly add customizations, which is what their customers require and which greatly speeds up time-to-market, simply because the bigger parts of Freedom-based ASICs have already been developed.
The SiFive Freedom U500 platform will feature up to eight 64-bit cache-coherent Unix-capable RISC-V cores. Each SoC based on the U500 features four DDR3/DDR4 DRAM channels with ECC support, PCIe 3.0, USB 3.0 (with OTG support), Gigabit Ethernet, power management, a variety of peripheral interfaces (e.g., SD/eMMC, GPIO, UART, I2C, etc.) and so on. SiFive can add various extensions to the general-purpose cores to meet demands of clients, add custom input/output interfaces, custom co-processors/accelerators and other IP. The chip designer verified its Freedom U500 platform with TSMC's 28nm process technology and thus can quickly incorporate additional blocks, tape out the product and manufacture it using a proven process technology. SiFive tells us that several companies designing solutions for machine learning, storage, and networking have already expressed interest in using the U500 platform directly with SiFive.
The SiFive Freedom E300 platform is intended for less demanding applications, which is why it is powered by a 32-bit single-issue in-order general purpose RISC-V core, which can be customized or enhanced to meet specific needs. The design supports on-chip memory and can support various interface technologies, including SD/eMMC, USB 1.1, GPIO, UART, I2C and so on. The Freedom E300 is optimized for TSMC's 180 nm fabrication process, which is 15 years old and which is still used for many chips that are not complex and do not run at high frequencies. According to the chip developer, customers working on embedded microcontrollers, IoT, and wearables have demonstrated some interest in the E300 platform.
Default die sizes and cost have not been explicitly mentioned by SiFive at this time - it will be up to the customer IP and financial arrangements on a per-customer basis.
The management of SiFive stresses that the two platforms, which the company announced this month, are only the beginning for SiFive and more will be incoming. At a high level, this should broaden the number of markets that SiFive can address. Those future platforms will use different process technologies depending on requirements of appropriate applications. Keeping in mind the key promise of SiFive: low-cost development of custom SoCs. 
SiFive does not elaborate how much money its customers will be able to save due to the free RISC-V microarchitecture, any pre-developed platforms (with re-used components), proven silicon, open-source software or other advantages that the company has to offer. This is understandable because every customer product could be unique in complexity and customization. However, SiFive says that in certain cases it will be able to deliver products to startups that do not have any silicon teams at all, which essentially means that the developer plans to address needs of very small players. Typically, such companies cannot get access to custom silicon because of high costs and other difficulties, but SiFive implies that with their pre-developed Freedom platforms the startups may get their chance to build semi-custom chips and take advantage of things like higher performance and/or lower power consumption compared to off-the-shelf not-customized silicon or FPGAs. The VP of SiFive told us that he could see a future where a couple of engineers in a garage can get access to a custom SoC "with a moderate Kickstarter campaign."
SiFive claims that it is a fabless semiconductor company which specializes in the development of various chips based on RISC-V-compatible cores. While semi-custom RISC-V SoCs may not be the most lucrative market segment, SiFive is the only player here and the company will clearly try to capitalize on its unique position. SiFive's decision to use the RISC-V ISA is natural given the background of its founders, as well as the company's business model (RISC-V is free). However, background and costs are not the only reason here. The interest towards the microarchitecture is growing - in recent months, companies like AMD, Google, IBM, NVIDIA, Microsoft, Qualcomm and Western Digital joined RISC-V Foundation, which manages the development of the technology.
Given the nature of semi-custom chip business, SiFive cannot disclose the names of companies interested in its platforms and since this is a private company, it does not need to confirm whether it is developing any commercial chips at all. However, given the interest for RISC-V from the aforementioned industry heavyweights, it looks like SiFive is a company to watch, not only because it could build interesting semi-custom SoCs, but because it could actually develop the industry's first commercial chips based on open-source RISC-V microarchitecture.

Not many are using smartphones with Microsoft's Windows 10 Mobile, but HP's flagship Elite X3 -- which ships this month -- could boost the OS's sagging fortunes.
The premium smartphone will be priced starting at US$699 in the U. S. It feels more like a phablet, but HP believes it could also be a PC in a pinch with its top-line mobile processor, OS and innovative accessories.
HP first announced the Elite X3 at the Mobile World Congress trade show in February.
It has a 5.96-inch AMOLED screen that can display images at a 2560 x 1440 pixel resolution, matching top smartphones like Samsung's Galaxy S7 and LG's G5. The rugged screen has Gorilla Glass 4 technology.
The device weighs 194 grams and is 7.87 millimeters thick. Other features include dual-SIM slots, a 16-megapixel rear camera, an 8-megapixel front camera, 4GB of LPDDR4 RAM, 802.11ac Wi-Fi, 64GB of internal storage and a microSD slot for expandable storage up to 2TB.
The Elite X3 has Qualcomm's Snapdragon 820 chip, which has a graphics processor capable of processing 4K video. The smartphone also has biometric authentication features like iris detection and a fingerprint reader.
The launch signals HP's re-entry into the smartphone market, which hasn't been kind to the company. HP's last big play in smartphones came with the ill-fated 2010 acquisition of Palm, which it jettisoned in 2014.
Re-entering the competitive smartphone market wasn't an easy decision for HP. But as a premium device, Elite X3 fits into HP's plan of selling high-priced, high-margin devices to professionals and businesses. There are no plan to sell budget handsets.
The Elite X3 can deliver a PC-like experience when the mobile version of Windows 10 is in Continuum mode. It's much like the experience Microsoft has portrayed with some of its Lumia handsets. The Snapdragon 820 chip can deliver adequate processing power, though it doesn't match the capabilities of Intel's Core PC processors.
It'll be possible to connect an external display and accessories to the smartphone via a Desk Dock accessory, which HP will sell with the Elite X3 for $799. Users get the desktop feel when browsing the web or editing Microsoft Office documents. The dock has a DisplayPort port, an Ethernet slot, and USB-A and USB-C ports to attach a keyboard, mouse or external storage.
HP will also sell an accessory called Lap Dock to turn the smartphone into a laptop. The laptop accessory has a 12.5-inch full HD display and keyboard, and it can be hooked up to the Elite X3 wirelessly or through a USB Type-C cable.
Over time, HP will help companies export desktop applications into Microsoft Azure cloud as it tries to make Elite X3 a more viable PC alternative. Elite X3 users will be able to run cloud-based desktop applications via HP Workspace, a virtualized desktop program.
The smartphone will ship in many countries including the U. S., HP said, without providing specific details.
Windows phone shipments totaled 2.4 million in the first quarter of 2016, which gave the OS a meager 0.7 percent market share, according to Gartner. That's a decline from 8.27 million units shipped in the same quarter in the previous year, which was a 2.5 percent market share. Windows was behind Android smartphones, which held a 84.1 percent market share with 293.8 million units shipped, and iOS, which held a 14.8 percent market share with shipments of 51.6 million units.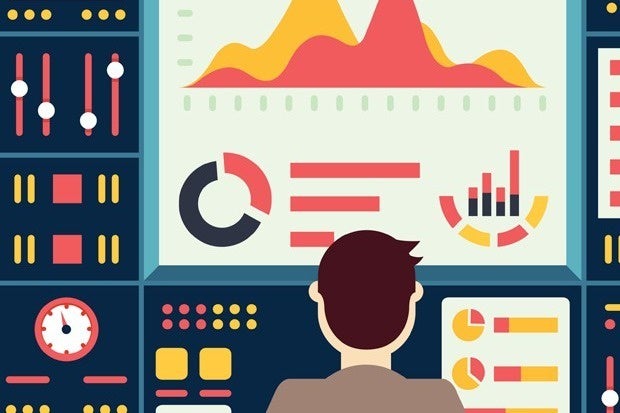 Prometheus, an open source system for monitoring and alerting a wide spectrum of enterprise IT events, including containers, released its 1.0 revision this week.
It's also the second product in what amounts to a portfolio assembled by the CNCF (Cloud Native Computing Foundation) for realizing the promise of a container-powered cloud built entirely on open source and open standards.
Originally developed at music hosting site SoundCloud, Prometheus has been a work in progress over the past four years, but during that time it's enjoyed attention and uptake from major names. CoreOS, for instance, found Prometheus useful for improving the performance of Google's container scheduling system Kubernetes, and Kubernetes now integrates natively with Prometheus without needing a plugin.
Prometheus can monitor a broad range of resources: containers, application frameworks like Hadoop, language runtimes and application stacks like Python or Go. Data collected from such sources is stored in a time-series database developed specifically for the project, and metrics can in turn be exported to a host of targets for further analysis.
The 1.0 label mainly implies that the project is no longer built on shifting sands -- that the API set, the way an installation is configured, and the querying methodologies can now be built on top of it safely. It also means third parties can start making a concerted effort to  distribute or support Prometheus as a product and add it to existing enterprise container ecosystems.
Also important about Prometheus is who's supporting it and to what end. Earlier this year, Prometheus was made a hosted project of the CNCF, right alongside Kubernetes. Together, both projects are a reflection of the CNCF's overall ambitions to foster an open source platform for running containers at scale in cloud environments.
Kubernetes has been a success in that respect, since most every major cloud platform for containers now uses it. Prometheus already has a following, in the sense that there's a collection of companies using and expanding on it.
If Prometheus is to complement Kubernetes, the likely next step is for it to enjoy commercial support in the broadest way: as an ingredient in commodity public clouds. Prometheus developers claim Google is already using the software internally for monitoring container loads. The next stage would be for, say, Google Cloud Platform customers to be able to put it to work -- not only on container loads, but everything else that might also be running within and alongside them.

Looking to appeal to two types of business users, Samsung today unveiled a pair of Windows 10 devices, adding more options to its current lineup of enterprise-geared mobile products.
Earlier this year, the company released the Galaxy Tab Pro S, a tablet hybrid device built to compete with the iPad Pro and Surface Pro 4, as well as the Notebook 9 Ultrabook aimed at executives and road warriors. Joining the Samsung family are two versions of the Notebook 7 Spin -- a device that combines the traditional structure of a notebook, with a flexible display for tent-mode or tablet-mode.
The Notebook 7 Spin comes in 13.3-inch and 15.6-inch models, each aimed at a different type of business user. The 13.3-inch model features an Intel 6th Generation Core i5 processor and fast-charging technology and is designed for what Samsung describes as an "office knowledge worker. " The 15.6-inch model features an Intel 6th Generation Core i7 processor, nVidia 940MX 2GB graphics, fast-charging and a hybrid drive and it's aimed at office power users. Both devices feature Samsung's "quick charge," boasting two hours of battery life off a 20-minute charge and a full charge in under 100 minutes on a completely dead device.
Samsung points to IDC number that predict a steady decline in traditional notebook sales and a year-over-year increase in convertible sales between now and 2018. Jen Langan, director of Mobility Product Marketing, says that Samsung has seen an increase in the consumerization of IT as more business users turn to convertible options over traditional business notebooks.
Langan says enterprise users are looking for something that combines the traditional clamshell notebook with the flexibility and collaboration options that come from a flexible touch-screen display. While the Tab Pro S was aimed at what Langan calls "ultra-mobile" users, the 7 Spin series is for employees who want more flexibility, but still typically work from home or the office more days than not.
The entry-level 13.3-inch device boasts a Full HD PLS touch display, the option of either 4GB or 8GB of RAM, a 500GB hard drive, Intel HD graphics, a backlit keyboard, an estimated 11-hour battery life, as well as HDMI, USB-C, USB 3.0, USB 2.0 and MicroSD ports. The device measures just.78-inches thick and weighs in at just under 4 pounds.
If you need a little more power in their device, the 15.6-inch model features a Full HD PLS touch display, 4GB or 8GB of RAM, a hybrid drive with a 128GB SSD and a 1TB HDD, a battery life of around nine hours, as well as HDMI, USB-C, USB 3.0, USB 2.0, Gbit Lan and 3-in-1 card reader ports. The device is the same width as the 13-inch model at.78-inches, but it weighs a bit more at five pounds. The hybrid drive gives power users -- especially those who may have large documents, data sets or creative files to store -- the speed and efficiency of an SSD for apps and programs, with the added reliability of a HDD for storage.
Samsung also included "business ready" features in both devices -- including extended service contracts, dedicated business support and a buyback program. The buyback program will allow IT departments to send in any old devices -- they don't have to be Samsung -- to a third-party vendor that will assess the value. That money can then be put towards the purchase of Samsung enterprise convertible devices, like the Notebook 7 Spin. There will also be a dedicated service queue for businesses, so they won't be stuck on hold waiting among consumers when it's time for service.
Both devices will be available July 18, with the 13.3-inch model starting at $899 and the 15.6-inch model starting at $1,299.

If you've happened to peruse an Apple rumor site lately, you might have noticed a distinct lack of enthusiasm surrounding the next iPhone. It's not the sort of thing we're not used to seeing; this being an even year (or tick , if you prefer), early summer is normally the time when speculation starts heating up, when 9to5Mac or KGI analyst Ming-Chi Kuo drops a juicy tidbit for everyone to salivate over.
But it's looking more and more like that's not going to happen. Reports are saying that the iPhone 7 (if that's even what it's called) will break the cycle and offer up another S-type model, with most of the major improvements happening on the inside rather than a flashy case change.
It's a risk for sure–whole-number iPhone models have always been judged on their physical attributes, and another year of the iPhone 6 will cause some people to immediately write it off. But that needn't be the case. While this year's iPhone might not have the usual buzz leading up to its announcement, there should be more than enough reasons to get entice iPhone 6 (and even some 6s) users to upgrade.
Even if it's true that the new iPhone is virtually indistinguishable from the model it succeeds, that doesn't mean it won't be a major step forward. While we can certainly count on the requisite improvements to the camera and chip, there almost certainly will be one or two major internal enhancements that not only make it attractive to upgraders but also chart a new course for Apple's mobile strategy.
There are already some clues out there. The iPad Pro introduced the Smart Connector for quick keyboard hookups, and there has been speculation that the iPhone Plus (or a new iPhone Pro) will adopt it, as well as the True Tone display, which would be right at home on the iPhone. But the killer feature will likely be something we haven't seen yet. The S models have actually meant more to the evolution of the iPhone than the case redesigns–bringing major features like Siri, Touch ID and 3D Touch that have dramatically changed the way we use our phones–and the new iPhone is sure to introduce something entirely new.
Even if the new iPhone looks like the one it replaces, make no mistake: The iPhone's reboot starts this year. By breaking the two-year cycle , Apple is making it clear that the iPhone is in the middle of an unprecedented transition period, one much more significant than the usual biennial one.
But while Apple may be prepping for a massive overhaul next year, that doesn't mean this year's iPhone is going to be a throwaway. Quite the contrary in fact–in all likelihood the 2016 model represents the last of the button-central iPhone, and Apple isn't about to let it go out with a whimper. Delaying the redesign doesn't just align it with the 10th anniversary, it also gives Apple an opportunity to give the "classic" model a proper send-off, and that could include a new 256GB Pro model, a Smart Connector, or even Apple Pencil support. The reliance on an old design liberates Apple to innovate from the inside, and with another year to tweak and refine the iPhone 6, the new iPhone could very well be its most flawless release.
We may have only gotten small preview of iOS 10 , but from what we've seen, it's set to implement some of the most exciting changes since the launch of the App Store. It's not just about extra features and apps (though there are plenty of those). iOS 10 introduces some exciting new ways to interact with apps that rely on 3D Touch, which just so happens to only available on the 6s. Apple has said that rich notifications with be available for devices without 3D Touch, but the experience is inferior on devices without it, even the new iPhone SE. With an increased reliance on peeking and popping, Apple will surely improve how it operates, much like it has with each generation of Touch ID.
iOS 10 makes 3D Touch such an essential gesture that owners of the iPhone 6 and iPhone SE might be tempted to upgrade. 
And even though Apple optimizes iOS for older hardware, the newest phones always run it best. With iOS 10, the performance gap will likely be greater, with a heavy dose of Siri and subtle animations. Plus, there's a rumor circulating about a touch-sensitive home button that would turn it into more of a tiny track pad with Force Touch-style haptic feedback, a feature that would further enhance iOS 10's streamlined navigation.
Even if the rumors are correct about another S model, there looks to be two important changes to the design of this year's iPhone that will have implications down the road: the moving of the unsightly antenna bands to the sides of the device and the removal of the headphone jack.
While no one is going to complain about a clean, uniform back plate, people are already up in arms over the removal of the iPhone's universal music port. But if history is any indicator, the result will be addition by subtraction. There may be short-term pain, but every time Apple has retired a piece of legacy tech it has been to fast-forward the support a superior standard (USB, Wi-Fi, etc.). In this instance, it's likely Bluetooth, and there is sure to be some exciting advancements in this space, whether it's a new audio codec, faster charging, or instant pairing. Let's not forget that Apple owns one of the most popular headphone companies on the planet, so a whole new listening experience could be on the way.
When Apple announced the iPhone Upgrade Program alongside the 6s last year, it effectively ended the carrier lock-in. No longer were users limited to the model on the cycle they originally bought; after just 12 payments (about half the price of the phone) you can choose to slide into a new model without having to pay the remainder of the balance on the old one.
So while rumors sites might be lacking in juicy details now, the reports of the next iPhone being a disappointment have been greatly exaggerated. You might as well start scoping out your place in line at your nearest Apple Store now, because you're going to want one.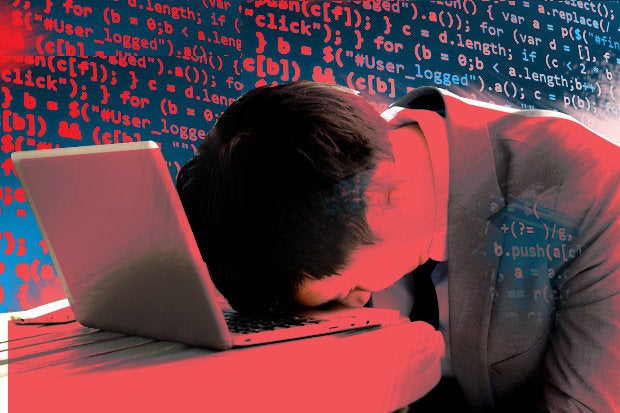 A tech leader's day can be unpredictable, but Ginny Davis, CIO at entertainment services company Technicolor , can rely on one thing: She's guaranteed to get an email from a new security provider urging her to check out its latest and greatest technology.
Davis says she values "the evolution in the fight against hackers" and considers the many new options a positive trend, "but it's mind-numbing how quickly [the security landscape] is changing. "
Bob Lamendola , general manager of infrastructure services at IT services provider Mindshift , agrees. "The number of security-related products and services coming at you is almost frightening. The [security] marketplace is evolving at a frantic rate, making a complex situation even more complex to navigate. "
Bob Lamendola
This back-and-forth escalation between the good-guy developers and bad-guy hackers is putting even more pressure on tech leaders. "Whenever you bring a new security product in, it's like putting up a 10-foot wall," says Tom Barnett , vice president of healthcare IT at NorthShore University HealthSystem in Evanston, Ill. "But the bad guys just come back with an 11-foot ladder. " At a similar healthcare organization, Barnett says inbound hack attempts jumped from a few million per year in 2008 to around a million per month in 2012.
Security consultant Larry Ponemon, founder of Ponemon Institute , acknowledges that the onslaught of new applications is a problem. "Generally, people are frustrated because their security environment is very complex," he says. "That leaves places where the bad guys can get in. The more we rely on these tools, the greater the possibility that they create more havoc than value. "
So what's a tech leader to do? And which group is poised to swamp you first, the hackers or the security vendors? The cumulative advice of the CIOs, chief information security officers and consultants interviewed for this story boils down to this: There are times when you might need both a belt and suspenders to protect your security portfolio, but prudence will always win out over panic.
To continue reading this article register now
Learn More   Existing Users Sign In

An ongoing problem with a specific kind of Surface Pro 3 battery has customers up in arms. So far, Microsoft hasn't even acknowledged the problem. But what appears to be a defective battery -- the Simplo battery, as opposed to the LGC battery -- has driven some folks to spend $500 or more to fix something that isn't their fault.
On May 11, Kridsada Thanabulpong posted a detailed complaint on the Microsoft Answers forum:
I've been using Microsoft Surface Pro 3 for a year, and shortly after the warranty expired I noticed my Surface Pro 3 can only last about 1-2 hours after a full charge… Talk with Microsoft via chat support and they insist this was a software problem and reinstalled the driver and asked me to wait few days to see if things improve. Not only it didn't improved, but now my Surface can only last 30 minutes.
Microsoft's response was less than helpful. Kridsada finally concluded:
Thank you for your suggestion to talk to Assisted Support. Unfortunately, their suggestion even after all this is to do the out of warranty exchange ($560 in my local currency) which is just sad. I loved the machine the moment I tried it in the store, and paperweight-when-not-plugged-in definitely wasn't what I expected it to be in a year after purchase.
Now he has to plug in his Surface Pro 3 or it won't even start. Nudge the power cord, and the tablet shuts down.
There are many additional complaints on that Answers thread:  this one , this , this , this , and several others. Microsoft MVP Ian Dixon has picked up the problem on his TheDigitalLifestyle  blog.
Microsoft's response is effectively: "Tough luck, you're out of warranty and it's going to cost you $500 to replace the battery. "
This isn't the same battery life complaint many people had with the Surface Pro 3, and it isn't linked to faulty sleep states. It appears to be specific to the Simplo brand battery that shipped with some Surface Pro 3s. The LGC battery in other Surface Pro 3s does not exhibit the same problem.
It's time for Microsoft to own up to its problems -- admit that it shipped faulty batteries and offer to fix the problem free -- before a consumer-friendly Attorney General steps in. Those who were coerced into paying $500 or $600 to fix the battery should see what recourse they have in the courts.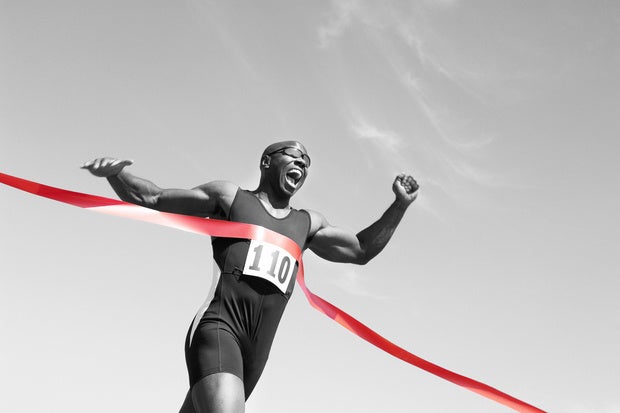 Microsoft's latest version of Window10, codename Redstone 1, version 1607, build 14390.0.rs1_release.160712-1452 was introduced with a suitably understated announcement on Friday by Insider spokesperson Dona Sarkar, who emphasized that it's not the RTM build .
The lists of improvements and known issues with this build are minuscule. We're very close to the final release.
If history is any indication, we're likely to see an RTM that isn't really a final version. At some point, Microsoft will choose a final build, and it'll be widely available to those in the Insider Program. No doubt we'll see some unofficial downloadable copies as well.
Then, instead of dribbling fixes out for the next few weeks, Microsoft will probably (although by no means certainly) save its fixes for one big Cumulative Update, to circulate on or about Aug. 2, which is the official release date.
I'm hearing that build 14390 is good enough to be an anointed RTM version, but there's enough concern about lingering problems -- and enough time -- to squeeze out a final, final RTM version.
If this is like previous times, when the real Win10 AU rolls out we won't have any official word. Instead there will be leaks from the dev team to tell us that the build has been frozen.
There's no word yet about Redstone 2, but I would expect to see Insider builds of Redstone 2 (with basically no visible changes) rolling out next month.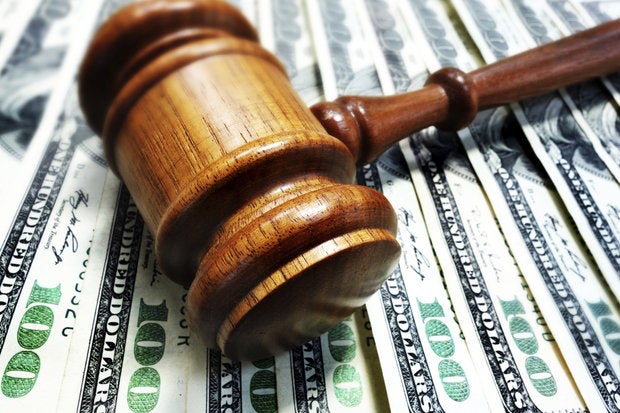 In a novel — some would say wacky — interpretation of the federal Computer Fraud and Abuse Act, an appellate court panel ruled last Tuesday (July 12) that sites can legally ban people, with a subsequent visit to the site punishable by federal criminal law. Envision using this against a spammer, someone whose comments you don't like (the panel said a site can ban anyone it wants for any reason) or a bargain-hunter that is cutting into your margins.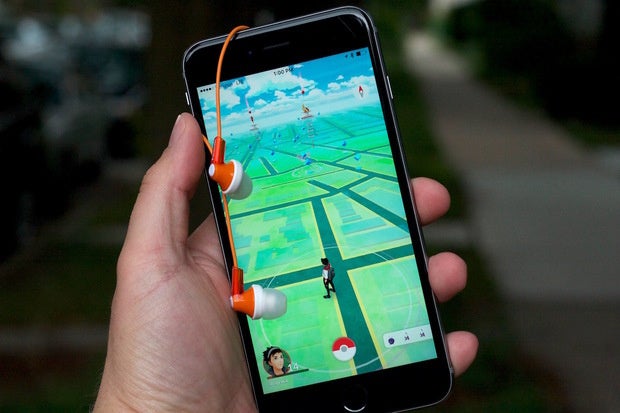 Pokémon Go might not be marketed as a fitness game, but by building the experience around physically exploring the world, the mobile sensation is getting players up and moving. We've all probably seen that anecdotally over the last week, as loads of people shuffle around neighborhoods with eyes fixed to phone screens, and even Jawbone says its Up band wearers who were interested in the game are logging thousands more daily steps.
If your new mission in life is to catch 'em all, then you're probably frantically searching for ways to find new and exciting Pokémon, perhaps consulting crowd-sourced maps to find the next Pikachu, Flareon, or Snorlax. Here's another thought: how about a running app?
Can you catch 'em all without slowing down?
There's no shortage of running apps on the App Store, including some established heavyweights—but when RunGo launched in 2014, it did so with an express purpose: guiding users safely through routes without making them look at their phones. Its GPS-based voice navigation feature is much like one you'd use while driving a car, giving you an early heads-up through your headphones as you near a turn and then again once it's time to make the move. 
It's a philosophy that could apply just as well to running as playing Pokémon Go: if you aren't paying attention to what's in front of you, bad things can happen. Did you hear about the two guys who fell off of a cliff outside San Diego this week because they were playing Pokémon? It's an extreme case, but you also don't want to run into a tree branch, trip over a small child, or traipse into traffic while playing.
"We've always wanted to get people outside. Getting people outside is great," affirms RunGo founder Craig Slagel about his app and what Pokémon Go has been able to accomplish, as well. "People getting outside and not looking where they're going is maybe not as great."
Surely Central Park has a stockpile of Pokémon to capture.
The New York City route is a 5-mile journey that loops you through Midtown and up into Central Park for the majority of the run, with specific mentions of Jigglypuff, Meowth, Vulpix, and other monsters along the way. And then it ends up at the PokéStop at Farmers' Gate, where you can relax after your run by tossing down a Lure and bringing the Pokémon to you instead.
Meanwhile, the Los Angeles route is a massive 18-mile trek from Santa Monica into downtown, with sightings of Psyduck and Seel along the way. It's heavy on sightseeing and routes you into clumps of PokéStops, as well, according to Nikita Nair, communications strategist for RunGo. Given the distance and all the stops you'd make along the way, it actually sounds more like a day trip than an afternoon jaunt—you'd better pack a battery case or two for that one.
Slagel says the idea came from RunGo fans themselves: "We got a bunch of requests from users, asking, 'Hey, do you have any Pokémon Go routes?'" Thinking it'd be a fun idea, they made the first two above and have since started building a couple for San Francisco and Chicago, although those are more focused on hitting PokéStops as of this writing rather than specific Pokémon sightings themselves.
While RunGo's team might concoct a few more Pokémon-themed routes in major cities if interest is high, they hope users will go ahead and design their own via the platform's route creator. Users can drop a point of interest on the map and mention which kinds of Pokémon were spotted there, letting later runners try and fill gaps in their PokéDexes while getting a workout. If enough of a community forms around it, that could be a real resource for Pokémon Go fans.
Using the web course creator, I annotated my Pokémon trek with precise locations and which monsters were found. Some, at least.
I gave it a shot in my own north side Chicago neighborhood, drawing a loop of about 3 miles and then following a path that looped through a large park and near a river. RunGo doesn't currently let you annotate routes from the app, only from the website—that feature is planned, however—so to keep notes, I'd take a screenshot of the Pokémon I captured followed by another screenshot of the RunGo app, which showed my position on the map. 
When I got home, I used those images to recall where I was for each capture and placed a note on the map. It's a cumbersome process, certainly, and I missed a couple along the way because my mind was bouncing between running, catching Pokémon, and documenting the process. And if Pokémon Go's still-wonky servers weren't botching half of my captures at that time, I would have had way more. Still, the process worked: My route mentions several of the Pokémon found along the way, and can be searched and used by anyone on the hunt for those beasts. 
If I take the route again, I can go back and update it with further findings and add nuance to my Poké-path, making it a handy tool for nearby fans. However, I'm not convinced that Pokémon is the best complement for a workout. Not for me, at least.
At one point, I paused the run to wander a couple blocks and take an empty spot in a gym. What, you think I'm going to pass that up?
Am I really going for a run if I'm stopping every block or two to capture a Pokémon or battle a gym leader? Sure, you can fling Poké Balls while jogging, but that's a recipe for missed shots, wasted items, and frustration. Pokémon Go gets players outside, true, but there's a fair bit of activity involved if you're focused on playing the game. 
And that constant pull between running and playing made me feel like I was half-assing both. If I'm trying to collect all the Pokémon in my path, activate PokéStops, and take over gyms, then I'll need to stop or slow down regularly—or veer off the beaten path when I see something of interest elsewhere on the map, as I did a couple times. On the other hand, if I'm really trying to run and get a good workout, improve my times, and gain some momentum, the last thing I'd want to do is be constantly pestered to play the game.
I wanted to play Pokémon Go above all, and while I had a few instances of uninterrupted running for a couple blocks or more, mostly I was focused on playing—so the experience felt a bit disjointed. On the upside, it's more exercise than I would have gotten had I simply walked the whole way. And if you're fine with the notion that you're going on a guided Pokémon tour rather than a serious, focused run, these kinds of routes can help.
Will you pay $35 for a wearable device that only works with Pokémon Go?
Quite likely, the solution to running while playing Pokémon Go isn't to have the app open at all—it's the Pokémon Go Plus wearable tracker that is coming out soon. The Plus vibrates and lights up when you're near a PokéStop or a Pokémon, letting you press the button to capture it and bank the items, experience, and monsters.
The Plus tracker sort of seems like a $35 cheat code, or the physical manifestation of an ultimate in-app purchase for this freemium experience, but it really could solve the disconnect between running and playing. That way, you still get some of the benefits of playing without actually having to stare at or interact with the app. More importantly, you can run and move unencumbered by your phone and its demands.
But for the Pokémon Go player who seeks a little guidance, or the runner who doesn't mind the demands of a game, RunGo's routes are an intriguing start. It remains to be seen whether its community of runners embraces the notion and begins creating its own Pokémon paths through the world, but the potential is there. And Slagel has a good point about both apps not only trying to get people outside and moving, but also exploring more of the world around them.
"When you're out running and [RunGo is] telling you about things or talking to you about things you're passing by, it really enhances the experience," he said, referring to some of the curated routes on the platform, and how both apps have users taking more notice of their surroundings. "I think Pokémon Go is giving that same experience—you're outside, but now you're seeing more stuff."

Use commas to separate multiple email addresses
Your message has been sent.
There was an error emailing this page.
By Florence Ion
Greenbot | Jul 18, 2016 4:00 AM
PT
A year ago, I would have enthusiastically endorsed you bringing home a third-generation Moto G if you wanted the best budget Android device. But after a few days with its successors, the Moto G4 and Moto G4 Plus, I'm now preparing for the beginning of the end of what was once Motorola's best smartphone.
These are the first Moto G phones developed with Lenovo at the helm, since acquiring Motorola's mobile business in 2014. While It hasn't completely steamrolled over everything that Motorola has established for itself over the past couple of years, Lenovo's quantity over quality ethos appears to be slowly creeping through.
The Moto G was the best budget smartphone on the market because it was compact, responsive, and offered all the basics for a measly starting price of $179. But now, we have what Lenovo considers to be the flashier, re-imagined Moto G4 and Moto G4 Plus: They have bigger screens, thinner bodies, and better specifications, but they hardly feel like Motorola's Moto G.
The Moto G Plus (pictured here) and Moto G are exactly the same size. 
Before we get into what's disappointing about the Moto G4 and G4 Plus, let's talk about what Lenovo managed to get right: chassis design. These two devices are both comfortably svelte and they hardly feel like budget devices. At 9.3mm, they're a little more than two millimeters thinner than their predecessors, and their thin edges match the design that Lenovo's got going on with the Moto Z .
Frankly, not feeling this color scheme, though the matte is sure nice. 
I am not entirely fond of the color scheme I was sent for review. Black on black is boring, and the G4 and G4 Plus appear to outfitted in the same bare-bones, let's-get-down-to-business attire as Lenovo's ThinkPads. Thankfully, if you buy either model unlocked, you can customize the look through the company's Moto Maker site.
The G4 and G4 Plus are two very svelte devices. 
Again with the black matte back. 
Like last year's devices, the Moto G4 and G4 Plus are both covered in a water-repellent coating, though it's meant to protect the phones against rain and spilled drinks rather than dunks in the pool. There's also a removable back cover that allows unfettered access to the SIM and memory slots, though the battery is bolted in.
Both of the new Moto G4 devices feature 5.5-inch IPS LCD displays with 1080p resolutions and fantastic viewing angles. They're even nicer to look at than Sony's considerably costlier flagship, the Xperia X Performance , especially with regards to color balance. And if you don't like either device's color-saturated displays, you can turn off automatic vibrancy in the Settings panel. It's nice to have the choice.
The G4 Plus's fingerprint scanner on the front is capable, but not as fast as what you'd experience on a flagship. 
The Moto G4 Plus is the only model that comes equipped with a front-facing fingerprint scanner. It's not the fastest fingerprint scanner I've used, but it works. I wish Motorola would have added more functionality to the button, however, since I found myself habitually tapping it to return to the Home screen.
The Moto G4 and G4 Plus both run on a Qualcomm Snapdragon 617. The G4 is only available with 2GB of RAM, while the G4 Plus can be configured with 2, 3, or 4GB of RAM. Our review model featured 4GB of RAM.
The Moto G4 and G4 Plus both outranked the One A9, which runs the same Snapdragon 617.
The G4 and G4 Plus also outranked the OnePlus X in terms of day-to-day smartphone performance.
Both the G4 and G4 Plus performed on par with the rest of the devices in its class in our extensive benchmark tests, beating out last year's HTC One A9. But things took a turn after I started using the devices out in the wild.
First off, It appears that the G4 Plus suffers from intermittent touchscreen recognition issues. There's no warning when it happens, and it's only once in a while, but when it does it's incredibly frustrating. It also appears to only occur when I'm actively inside an app, rather than futzing around on the system interface. I searched the web to see if anyone else had experienced the same issues, but could only find a mention in  The Verge's review of the G4 Plus. Regardless, this sporadic nuisance has me on the fence about whether or not the G4 Plus could be considered a worthy buy, even with 4GB of RAM.
The G4 with 2GB of RAM, on the other hand, performed as I expected. It was generally smooth sailing as I transitioned between screens on the main interface, the settings panel, and Google Now, though I did experience some slowdowns after launching memory-intensive apps. Snapchat, for instance, would lag, and it was difficult to record a video without much stuttering. And casual games like Sailor Moon Drops experienced occasional choppiness.
The Moto G4 managed almost 7 hours of on-screen time in Geekbench, while the G4 Plus almost hit 8 full hours.
At least the battery performance of the G4 and G4 Plus didn't take a hit. Both phones are powered by a 3,000 mAh battery. The phones managed about 7 hours of screen-on time in the Geekbench battery run-down test. The G4 and G4 Plus also utilize Moto's Turbo Charger so that you can charge up enough juice in an hour to last you through most of the day.
The Moto G4 Plus's 16-megapixel camera (left) shot clearer, sharper photos than the G4's 13-megapixel camera (right).
I don't expect much in the camera department from a pair of phones that start at $200 or less, but I do expect that whatever photography they manage is either good enough to share to the Internet, or decipherable enough to stow away as a memory. Fortunately, the Moto G4 and G4 Plus's respective rear-facing cameras fit within that criteria.
The Moto G4 utilizes a 13-megapixel camera, while the G4 Plus comes equipped with a 16-megapixel one. Both shoot with an aperture of f/2.0, but only the G4 Plus features Phase Detection Autofocus (PDAF), which helps keep the photo and its main subjects in focus.
The Moto G4 performed alright in our high light tests.
It wasn't too bad with the low light test in our lab, either, though there are other phones with similar megapixel counts that perform better. 
Let's start with the Moto G4. In our lab, the smartphone's camera shot better photos in bright light than some of the more pricier phones out right now. Unlike the Xperia X Performance, for instance, none of the G4's brightly lit test photos came out overexposed. They were nicely color-balanced and I was able to zoom in and clearly read fine text.
However, the G4 wasn't completely without fault. Notice it couldn't catch up with the metronome in the top right-hand corner, and check out its low-light performance above: The G4 clearly struggles, and it pales in comparison to what the One A9 or OnePlus X could muster with the same f/2.0 aperture.
The G4 Plus (left) is substantially better in low light than the G4 (right), though both struggled to produce photos without any noise. 
The G4's low-light performance gets worse in the real world. The camera struggled to illuminate most dimly-lit scenes, and when it did manage to shoot a photo in poor lighting, it produced a grainy product that was too noisy to edit after the fact.
The Moto G4 Plus performed a little better in our low light lab tests. 
The G4 Plus's 16-megapixel camera fared a bit better in our lab tests. I also noticed that it tends to over sharpen the end-result in an attempt to produce a clearer photo. It definitely helps make the scene pop out a bit and, if nothing else, it helps bump up the quality of a camera that's decidedly middle-of-the-road.
Like its sibling, the G4 Plus also suffered from a few follies out in the real world. For instance, the camera had a tendency to blow out background objects and scenes unless I adjusted the exposure with the app's limited manual controls beforehand. It's not the quickest at capturing moving objects, either, and pictures shot while walking came out blurry.
If it's one thing that Motorola's known for, it's keeping Android relatively free from bloatware and excessive interface changes. It continues that tradition with the Moto G4 and G4 Plus, which is quite the relief considering Lenovo's reputation for overstuffing its smartphones and tablets with superfluous apps. 
The Moto G4 and G4 Plus both have the same interface as the Google Launcher. 
The G4 and G4 Plus both run Android 6.0.1 Marshmallow with only one application for adjusting Motorola's special add-on features, including its ambient display and gesture controls. I'm not sure what Lenovo is planning to do with apps like Moto Assist, but it appears to signify the beginning of the end of the Moto brand. 
It used to be so easy to award the Moto G with the title for the best budget smartphone, but I'm wary to do so this year. The Moto G4 and G4 Plus are two average smartphones with solid hardware and slim bodies, but there are too many little annoyances in the software.
If you're looking for a budget device that you can use unlocked on all four major carriers in the U. S. and overseas, the Moto G4 is a solid choice. It works fine, and even though its camera is mediocre, it's substantial enough for a $200 device. 
The G4 Plus is a different story. I've requested another review unit in an attempt to get down to the bottom of whether the interface glitching and unresponsiveness spans across all models. But until then, I'd warn that you're gambling if you're considering bringing home this $250 device—which shoots up to $300+ if you get it with 4GB of RAM. 
This story, "Moto G4 and Moto G4 Plus review: No longer the best budget smartphones available" was originally published by
Greenbot .
Florence Ion — Staff Writer
Florence reports on all the latest Android smartphones and tablets for Greenbot and PCWorld. Follow her on Twitter at @ohthatflo for her musings on the world of Android and other topics.
Where can I find Pikachu? More than one Pokémon Go map promises to help you find rare Pokémon—and they...
These graphically intense PC games dial the eye candy up to 11 -- and make your PC sweat while they're...
Our top picks show off the best tech advances in portable PCs, from new CPUs and GPUs to new materials.
Plus Battlefront gets space battles, nine months late. This news and more out of Star Wars Celebration...
Not many are using smartphones with Microsoft's Windows 10 Mobile, but HP's flagship Elite X3 -- which...
Sure, OLED probably isn't coming until next year. But this year's iPhone could be a sleeper hit.

AT&T's march toward standard "white-box" network gear will come to enterprises with the introduction of a standard x86 server that can take the place of four specialized network devices.
AT&T is aggressively pursuing SDN and NFV (network functions virtualization), a pair of technologies that are expected to change the face of networking over the next several years. The carrier is on track to have nearly one-third of its own infrastructure virtualized this year. More important for enterprises, it's offering customers a way to do the same thing at their own locations.
"We're all in on this," said Ralph de la Vega, CEO of AT&T Business Solutions and AT&T International, in an interview at the AT&T Shape conference in San Francisco. "This is the next big thing in enterprise networking."
The carrier has already used SDN to give customers easier ways to manage their AT&T services with Network on Demand. The new service, called AT&T Network Functions on Demand, lets them deploy a standard x86 server at each customer site that can act like multiple types of systems. What it does depends on what software the customer requests.
To start with, this so-called uCPE (Universal Customer Premises Equipment) can perform Juniper Networks virtual routing, Cisco Systems virtual routing, Fortinet virtual security and Riverbed virtual WAN optimization.
The carrier will keep adding functions developed in-house and by partners who can add functions through APIs (application programming interfaces). On Thursday, AT&T released its network automation software, called ECOMP, as open source.
Through SDN, AT&T is cutting enterprises' networking costs and helping them adopt and modify services in as little as 10 minutes, de la Vega said. Specialized hardware requires higher capital investment and operations costs, plus the expertise to manage a particular type of appliance. Standard servers can change that equation for the customer.
At the same time, AT&T is slashing costs and improving agility in its own house. The fact that Network Functions on Demand is being released in 76 countries and territories at once is evidence of what SDN and NFV are doing for AT&T, he said.
"We've never deployed a service in 76 countries at the same time," de la Vega said.
Those countries will include the U. S., the U. K, France, Germany, Japan, South Korea, Australia and Brazil.
At the Shape conference, held at AT&T Park, AT&T hosted IoT demonstrations and a hackathon for developers.

A strong referral culture not only helps streamline the recruiting and hiring process, but also delivers benefits such as increased engagement, collaboration and job satisfaction -- not to mention improving retention and loyalty.
The recent Active Job Seeker Dilemma survey from Future Workplace , a research firm and workforce management consultancy, and Beyond.com , a career and hiring marketplace, polled 4,347 U. S. job seekers and 129 HR professionals and found that 71 percent of those surveyed say referrals from existing employees were the source of their best hires.
What makes a great employee want to refer their friends, family and former colleagues? Culture, benefits, flexibility and a sense of mission and purpose, says Dan Schawbel, partner and research director at Future Workplace.
"Culture is your most important competitive advantage. As long as you're paying people fairly, of course, then they are going to look for factors aside from that as positives or negatives -- they want meaningful work, solid benefits, flexibility, and those are the things they'll talk about with friends, former colleagues, family," Schawbel says. If you already have those things, you're well on your way to building a referral culture.
This is where smaller companies and startups have an advantage, since they can build this culture into their company from the get-go, says Eric Breon, founder and CEO of vacation rental management company Vacasa .
Through referrals, Vacasa's grown from its two original employees to over a thousand, and though emphasizing referrals as a means to streamline hiring wasn't intentional, the overall focus on meaningful work and a great culture certainly was, Breon says.
"We wanted to focus on organic and natural growth and on developing a culture where people were excited and passionate about what they are doing. So, we looked at the things that make people want to leave jobs and we focused on doing the opposite. That really worked -- and those same factors are driving referrals, that's impacting our retention and our productivity in a really positive way," Breon says.
A strong referral culture also allows companies access to a highly coveted talent pool -- passive and off-the-market candidates. While these workers might be happy in their current role and may not be actively looking for a job, a strong recommendation from a friend or former colleague could nudge them to consider a change, says Breon.
"It's rare to see a stellar candidate that's out of work, especially in technology; the rising stars, the rock stars in the company aren't necessarily looking and if they are, they might not otherwise consider our company, but the beauty of a strong referral culture is we can get to them," he says.
The Future Workplace study backs that up. In today's employment landscape, job seekers who are "passive" -- currently employed but open to considering other opportunities -- with a wide network of referrals have the advantage over job seekers who are "active" -- those who are currently unemployed but seeking a job.
Eighty percent of the HR professionals say passive job seekers become the most effective employees based on a number of assumptions, according to the survey. When asked to identify the biggest benefit of hiring a passive job seeker, 44 percent of HR professionals say they have more experience; 44 percent say they possess valuable skills and 42 percent say they take their careers more seriously.
Most organizations already have a process in place to handle referrals, but there are ways to make the policy even more effective, says Rich Milgram, CEO of job search marketplace Beyond.com. You not only need to remind your workforce of the current referral policy, but make sure to reward and recognize them, too.
"We offer a referral bonus to each employee if they recommend someone who's hired and stays for 90 days. That's pretty standard, because you have to put your money where your mouth is. But how many companies also take time quarterly or even monthly to recognize not just new hires, but the people who referred them? " Milgram says.
This is an important aspect of a strong referral culture that's often overlooked; public recognition and praise for what you've brought to the company, he says.
"It's very simple: not only acknowledge the referred employee, but the people who are doing the referral. It's as simple as saying, 'Welcome, Joe, to the team, you're doing great work. He was referred by Sally -- great work, Sally, here's your bonus check and a round of applause,' and then you are publicly supporting referrals," Milgram says.
This can also reinforce the importance of team building and bonding within your organization, Milgram says. The strength of those bonds impact retention, loyalty and productivity.
"One of the greatest aspects of a culture that encourages referrals like this is that it strengthens bonds within teams and that's good for everyone. If you are an employee and you feel you have friends where you work, if you feel as though your colleagues are 'family,' you're going to feel they're a greater, more important part of your life and that's going to impact your willingness to stay, be engaged and productive at work," Milgram says.
A strong referral culture thrives when employees feel valued, have meaningful work and are recognized and rewarded for their achievements, says Schawbel. Those factors are key to creating a workplace to which people want to invite their friends, former colleagues and family.
"If you're a happy, thriving employee, if you're in a great organization with a strong culture, then you're going to be one of that company's best recruiters," he says.

Any organization making use of the cloud will want to leverage the power of infrastructure automation. This holds true whether you're tapping Amazon Web Serices, Microsoft Azure, or any other cloud service. Automating repetitively executed tasks will save considerable labor and reduce human error.
Organizations already on Azure know that Microsoft's cloud service allows you to forget about much of the underlying infrastructure. But it's up to you, as an Azure admin, to take what Azure offers and tailor it to your needs. Here, automation techniques are key.
There are two high-level ways to implement infrastructure automation techniques in Azure: by using Azure's "automation in the cloud" service called Azure Automation or by using the scripting language of your choice to control various Azure services. For many Microsoft admins, this means Windows PowerShell , so while automation techniques can be applied using any number of scripting languages, here we'll focus on PowerShell.
To help get you familiar with Automation in Azure, we'll highlight three common admin tasks to which you might not have yet considered applying automation techniques:
To continue reading this article register now
Learn More   Existing Users Sign In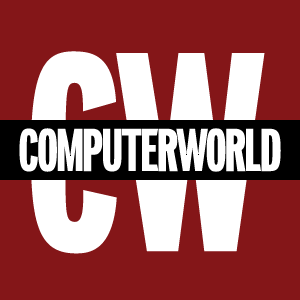 It's time to review this IT shop's disaster recovery plans, and the topic of staffing comes up, reports a longtime IT pilot fish who's in on the discussion.
"Management figured they'd just ship the important technical staff out of the area and put them up in hotels, and they'd work at the DR vendor's site," says fish.
"Possible disasters ranged from issues with the building -- fire, broken water pipes, power problems inside -- to external natural disasters such as hurricane, tornado or earthquake, to civil strife.
"Knowing that the majority of the important technical staff live within a couple miles of the office, I asked about families in the case of the external disasters.
"Blank looks all around.
"I finally had to explain it to them: 'If there is a natural disaster significant enough to take out this building, what do you think will happen to Joe's house? We all know Joe lives less than a mile away. If his house is taken out, what do you think will happen to his wife and young kids? Do you really think he'll leave them to fend for themselves in a shelter -- or worse, in a hospital if there are injuries -- while he gets to hang out at a hotel and eat restaurant food?'
"They didn't like my points. They were sure that Joe, and all the others, would drop everything for the good of the company. "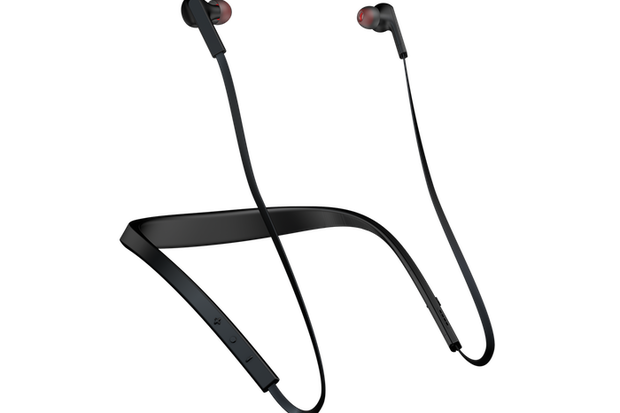 Use commas to separate multiple email addresses
Your message has been sent.
There was an error emailing this page.
By Caitlin McGarry
TechHive | Jul 18, 2016 3:00 AM
PT
Some people are incredibly busy and take calls at all hours of the day and night. Those who are self-aware enough to not want to look a dweeb with a Bluetooth earpiece hanging out of one ear now have other options, such as Jabra's new Halo Smart headset. These Bluetooth headphones ($80 and available at Amazon ) let you seamlessly switch from calls to music without swapping out one pair of earbuds for another. Bonus: If Apple ditches the iPhone's headphone jack , you'll be ahead of the curve with an affordable Bluetooth pair on standby.
I confess that I'm not the biggest fan of in-ear headphones. The tip fit is always slightly off, most Bluetooth models don't sound the best, and models that wire the left and right channels together—and the ones that have a  band behind the neck—often get tangled in my long, thick hair. I'm a wireless earphone skeptic, but I'm always on the hunt for a great product.
I'm not sure Jabra's Halo Smart earphones are the ones for me, but they have some great features that make the $80 price point more than reasonable.
Setting up the Halo Smart headset is easy enough: Drape the headphones around your neck, insert the earbuds, then power on the device. The neckband will vibrate and a voice will instruct you to turn your phone's Bluetooth on and then pair the headphones. Done.
The headset has four controls, three on the right and one on the left. Of the three buttons on the right, the top and bottom control the volume. The middle button is multi-functional: Press and hold to turn the headset on and off, tap to pause or resume playback, or press to answer an incoming call. The lone button on the left side of the neckband is a voice button. You can use it to mute yourself when on a call, or tap it to summon Cortana, Siri, or Google Now when you're not on a call. I didn't use this button much, but it comes in handy if you're in a loud space and trying to listen in on a conference call. Being a headset, there's a microphone so you can speak up when you need to.
When I wear the Apple-provided earbud that came with my iPhone, I'm constantly fussing with the volume controls. When trains screen into the station, I have to pause what I'm listening to or turn the sound way, way up. Podcasts need to be louder than songs. That's not the case with the Halo Smart: They provide enough passive noise cancellation that I rarely had to adjust the volume (although the sound was so good I missed a few subway loudspeaker announcements). The headphones are more bass-heavy than others I've tried, which is great for blasting "Lemonade." Your mileage may vary.
The wireless headset comes with four gel tips of varying shapes and sizes in the box, and one of them fit my ears perfectly. (You can always buy third-party tips for your earphones, but it's obviously preferable to have them fit immediately so you don't need to spend more.)
The Halo Smart has a lightweight, flexible neckband, so you can adjust it to fit just right. The neckband isn't my favorite style—I think it looks super dorky—but Jabra's Adam Robertson told me the design was chosen to accommodate a battery that can provide 17 hours of talk time or 15 hours of music playback on a single charge. In my personal experience, using the earphones primarily for music and podcasts while commuting and at the office, I only had to charge up once a week. (Jabra includes a USB cable in the box.)
You can install the Jabra Assist app on your phone if you want more control over your headphones, but there's not a whole lot it can do: You can able/disable vibration and message read-out, but not a whole lot more. These headphones are designed for listening to music and taking phone calls. There aren't a lot of bells and whistles, but there don't need to be.  
You can easily switch from an intense conference call to your favorite playlist. The neckband isn't my favorite look, though.
The Halo Smart's extra features are subtle, but they feel essential once you've tried them. The earbuds are magnetizedm so if you remove them from your ears, they'll snap together and pause whatever you're listening to. You can also magnetically snap them to the headset itself, though the magnets don't have a strong enough pull to do the work for you. If you're wearing the neckband with the earphones snapped to the sides, detaching them and putting them in your ears will answer a phone call, which was pretty cool, though I fumbled with it a bit during testing.
These headphones are designed primarily for high-powered, always-on-the-phone folks, not music and fitness lovers like myself. But if you do need a pair of affordable earphones to get you from commute tunes to phone calls and back, with good sound and controls that let you leave your phone in your bag, Jabra's Halo Smart is a solid option.
This story, "Jabra Halo Smart review: If you're all talk, this Bluetooth headset is a solid choice" was originally published by
TechHive .
Caitlin McGarry — Staff Writer
Caitlin covers Apple news, health and fitness tech, and social networks from IDG's New York bureau.
Where can I find Pikachu? More than one Pokémon Go map promises to help you find rare Pokémon—and they...
These graphically intense PC games dial the eye candy up to 11 -- and make your PC sweat while they're...
Our top picks show off the best tech advances in portable PCs, from new CPUs and GPUs to new materials.
Plus Battlefront gets space battles, nine months late. This news and more out of Star Wars Celebration...
Not many are using smartphones with Microsoft's Windows 10 Mobile, but HP's flagship Elite X3 -- which...
Sure, OLED probably isn't coming until next year. But this year's iPhone could be a sleeper hit.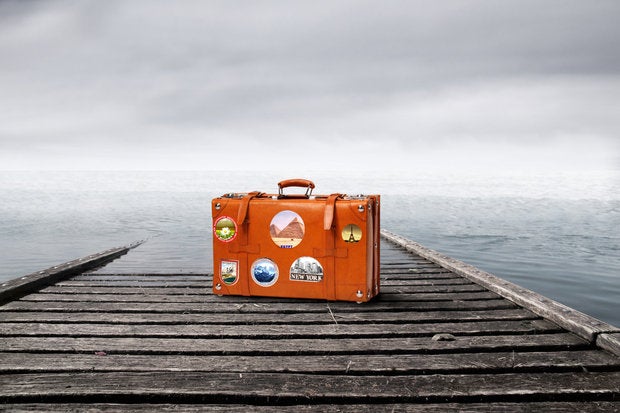 At last week's AWS event in Santa Clara, California, Amazon GM of product strategy Matt Wood gave a rousing recapitulation of the abundant services offered by the world's leading public cloud, from good old Elastic Map Reduce to Kinesis to AWS Lambda to the ruggedized AWS Snowball box for shipping data via UPS 80TB at a time. When you hear this litany, it's hard to avoid wondering how other clouds can catch up in the sheer number and variety of services, let alone in market share.
At the same time, Google and others maintain they're hearing enterprise customers say they don't want to put all their eggs in one basket and are spreading their bets across multiple clouds. In a recent conversation with CloudHealth Technologies, an IT service management provider for the cloud, I heard a slightly different spin: Different parts of enterprises tend to choose clouds for tactical reasons -- so an uptick in the adoption of multiple clouds tends to be "strategic" only in hindsight.
Either way, subscribing to multiple clouds doesn't mean you're going to move workloads among them. CloudHealth's monitoring services gives the company a clear view of what customers with multiple clouds are doing, and although CEO Dan Phillips has read speculation in the tech press about "everyone moving their workloads back and forth," he says, "it's just not happening."
It's easy to see why. Sure, Docker and container management and orchestration solutions have made portability vastly easier, but as soon as you start availing yourself of the special services of whatever platform you're on, you're hooked.
Take Hudl, a cloud-based SaaS offering that coaches and athletes use to review game footage. It's a. Net-based shop that was built on AWS before Azure was available. Hudl CTO Brian Kaiser took a hard look at Azure when it launched, and he found its PaaS model too restrictive. He told me Azure has evolved to become "an amazing and compelling product, but it's not compelling enough for me to consider switching. There's a lot that they do, but I don't think they do enough different or better to make me seriously consider it." Kaiser happens to be a huge fan of the data warehouse service Amazon Redshift, which he says Hudl uses for "everything."
Seriously, what incentive could shake a happy customer from that sort of dependency?
Now, a nine-year-old, cloud-native business like Hudl might not be a fair example. There are many more generic workloads. As Google cloud product manager (and founder of the Kubernetes project) Craig McLuckie told me:
Naturally, McLuckie thinks this will give Google an advantage. But what about the proprietary features every public cloud offers and customers come to depend on? McLuckie acknowledges their value, but "what we've learned is that our customers want an open ecosystem. They want to access services from a broad array of providers. They don't want to be tied into a specific cloud provider's infrastructure."
That impulse sounds very familiar: People always say they hate lock-in. On the other hand, public clouds -- including Google Cloud Platform, as McLuckie readily acknowledges -- tend to differentiate by offering proprietary features. Use them and you're hooked. The platform on which you build an application has a tendency to be where it spends its useful life, be it in the cloud or on your own data center's servers.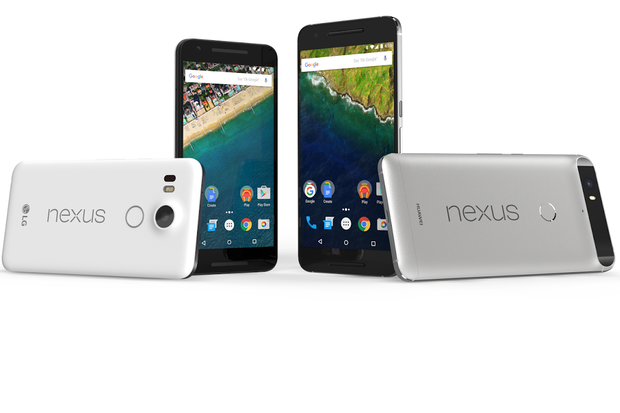 I'm a digital nomad.
In fact, I've been living (and loving) the digital nomad lifestyle on and off for 10 years now. Specifically, my wife and I got rid of our house and put all our stuff into storage. Now we choose various places around the world, rent a house or apartment for between one and four months, and live there as "temporary locals. " (I maintain a blog about the digital nomad lifestyle called " Becoming Nomad. ")
As a writer who typically interviews sources via Skype or email and files his stories via the internet, it doesn't matter where I live as long as I have a good internet connection.
I've lived for months in Kenya, Turkey, Spain, Italy, Cuba, Mexico, Greece, Guatemala, Jordan and elsewhere. Right now, I'm living in Aix-en-Provence, France.
But being a digital nomad doesn't necessarily mean you live abroad, just that you find yourself working in nontraditional work locations, ranging from a coffee shop to your couch at home, for extended periods of time. If you make your living without having to be full time in a particular office location, then you're a digital nomad, too.
When I started, services that catered to digital nomads were practically nonexistent. Over the years, several new categories of apps, internet-based services and other products have emerged to make my life easier.
One of the best of these services is Google's Project Fi , which I consider a must-use service for any digital nomad -- and it just got better. A lot better.
Google last week announced faster international service and 15 new supported countries (Google made a deal with a European carrier called Three, which brings the total number of countries where Fi works to 135).
Google Fi is what they call in the industry a mobile virtual network operator, or MVNO. That means Google itself does not provide the wireless phone and data services, but uses existing services.
There are lots of MVNOs. But Google's is vastly superior thanks to technology and pricing. Let's first talk about the tech.
Most MVNOs are built on the infrastructure of a single mobile carrier. Google Fi is built on three U. S. carriers. Fi connects you to the mobile phone services of Sprint, T-Mobile and US Cellular.
That's where the technology part comes in: Fi will pick which carrier on the fly based on which has the strongest coverage in your location.
However, Google Fi is only available on the Nexus 6P, Nexus 5X and Nexus 6 smartphones. Google says these phones uniquely support the special Project Fi SIM card and have special cellular radios that can work on different network types.
Google Fi's mobile app lets you configure, manage and control Fi and even suspend service with no penalty.
If you're on a call as you move into an area where a different carrier is stronger, you'll be switched automatically. When you're within range of a free, open Wi-Fi network that's faster than the available mobile broadband, Fi will route your call through Wi-Fi.
If you have a Google Voice number, as I do, you can use that number as your main number for the Fi phone.
Fi was great even when Google throttled data connection speeds while abroad to 256Mbps. But that cap has been removed, so now you can get the full speed of the local carrier. This is huge news because it's an unprecedented service.
Google claims that it now is "able to deliver speeds 10-20X faster than before. " This is a sudden, unexpected and dizzying upgrade from 2G to LTE, where available -- and all for a simple, low price.
Local wireless data rates vary wildly from country to country. With Fi, you pay the same no matter where you go and no matter how much the local carrier charges local customers. (Sorry, world: Fi is limited to U. S. customers only.)
Fi costs $20 per month for unlimited domestic talk and text as well as unlimited international texts. Data costs $10 per month for each gigabyte you use over mobile wireless (Wi-Fi is free). The Google Fi app and website enable you to formally estimate your future monthly data usage -- something Google calls a "data budget. "
Ordinary voice calls made while abroad using a local carrier (while you're not connected to Wi-Fi) cost an amount that varies based on the country. Here in France, it costs 20 cents a minute to make international phone calls over Fi.
And this is the best feature: You can also use your Fi-powered Nexus to create a Wi-Fi hotspot with the phone, so all your devices can connect without additional charge. That means I can connect five or six devices at the same time without paying more (unless I use more data).
Google Fi changed everything for me. I bought a Nexus 5X just to use the phone as a Google Fi Wi-Fi hotspot for my iPhone and MacBook Pro.
I always rent AirBnB accommodations that have Wi-Fi. When I'm at home, Fi routes through the home Wi-Fi network and data is free. When I leave the house, both my wife and I keep our iPhones, iPads and MacBook Pros connected at all times through the Fi hotspot. It's functionally close to life in the U. S., and all without "gotcha" pricing, buying and swapping SIM cards or any of the other hassles that used to attend connectivity abroad.
In addition to offering a clear pricing model, Fi is conspicuously fair as well. If you use less data than your data budget, Google will credit you about a penny per megabyte for whatever you didn't use, which will be applied to the next month's bill. If you're getting close to your budget, Fi alerts you. If you do choose to go over, you'll still be charged $10 per gigabyte -- but the amount you're charged for the overage doesn't go up in $10 increments. If you go over by just part of a gigabyte, then you'll pay only for that part. For example, if you go over by 137 megabytes, you'll pay $1.37 more.
Of course, if you're in range of an accessible Wi-Fi hotspot, Fi will automatically switch your phone over to Wi-Fi and you'll pay nothing for calls and data while connected to Wi-Fi.
As an incentive, Google offers a $150 discount on the Nexus 5X if you activate Fi on it within 30 days of shipment (the offer is valid until Aug. 11). Google offers the same discount for a Nexus 6P, but that expires July 19.
You can cancel anytime, and there is no termination fee.
Better still, you can suspend and reactivate your account at any time in seconds via the app or website. I'm grandfathered in on AT&T, so I suspend my AT&T account and activate my Google Fi account when I leave the country. When I'm back in the states, I reactivate AT&T and suspend Google Fi.
In short, Google Fi has become a very compelling service for digital nomads of all kinds and a must-use service for anyone who travels abroad -- even if you're like me and don't want to use one of the Nexus phones as your main phone.
Why Fi? Because it's always been cheap and easy. And now it's fast, too.

Our roundup of intriguing new products. Read how to submit an entry to Network World's products of the week slideshow.
Key features: Built.io Flow makes building enterprise integrations easier. The Activity Builder allows organizations to instantly add new services to their integration library. The Data Mapper enables data transformation between heterogeneous systems. More info.
Key features: Compuware has announced code deploy capabilities in their mainframe source code management (SCM) solution, ISPW. This will help enterprises promote new mainframe code more quickly and with fewer errors. More info.
Key features: Forcepoint's SureView Insider Threat identifies and prioritizes the riskiest users, detects and provides attribution of threats from within and simplifies investigations and compliance with context and forensic evidence. More info.
Key features: eG Enterprise 6.1 ensures a great user experience by delivering end-to-end infrastructure visibility plus full diagnosis automation of performance issues anywhere in your infrastructure – from hardware all the way down to the user's running application or desktop. More info.
Key features: IR Prognosis is a user experience and performance management solution enabling organizations to deliver the best experience possible for online meetings, voice/video calls across Skype for Business, Cisco, Avaya UC solutions. More info.
Key features: Liferay DXP helps companies create and manage experiences that support the end-to-end customer relationship. The platform can also assemble a comprehensive view of the customer from separate systems. More info.
Key features: Harmony Summer '16 is a unified cloud connectivity platform. Combines the power and flexibility that IT demands from enterprise-class integration platforms with the ease-of-use, speed and low cost of ownership that empower users across organizations large and small to build connected processes for maximum value and efficiency. More info.
Key features: The Geographic Analysis Dashboard is an interactive analytics tool that allows hospitals to visually assess the quality of post-acute providers in their geographic region. Hospitals can easily see which providers in their local/regional networks and beyond deliver the highest in quality and efficient care. More info.
Key features: VCFcenter is a single pane of glass that combines a big data approach to network visibility with web-scale analytics to offer a business-level network analytics solution. More info.
Pricing: Free for companies with fewer than 10 employees, then $10/mo, $15/mo, or $25/mo, depending on the features that you get.
Key features: The first enterprise-grade bots platform-as-a-service (PaaS) bot store, offering a secure platform enabling businesses to harness bots, for their workforce and customers; no custom software or coding capabilities needed. More info.
Pricing: 1-10 Users: $25.00/user; 51-100 Users: $10.00/user; Over 100 Users: $7.50/user. Plus Monthly Cloud Data: 1-20 GB: $2.00 per Gigabyte; 51-100 GB: $1.25 per Gigabyte; 101-250 GB: $1.00 per Gigabyte; Over 250 GB: $.80 per Gigabyte
Key features: InfoLink makes it easy for Architectural, Engineering, Construction & Operations (AEC&O) and facility management professionals to organize, manage, sync, search and share critical information on computers and mobile devices. More info.
Key features: With the expanded device support for EMC XtremIO and Pure Storage all-flash arrays, SolarWinds SRM helps ensure that any IT organization's deployment of flash-based storage provides the expected improvements to application performance. Combined with its already broad support of traditional storage devices, SolarWinds SRM is now even more uniquely capable of maximizing the performance of multi-generational storage environments all from within a single tool. More info.
Key features: The adapter enables mobile professionals to add crucial functionality to port-limited laptops. These ports are essential for mobile productivity and can instantly turn a USB-C laptop into a convenient workstation, in the office or on the go. More info.
Key features: Brand Intelligence assists brands in optimizing their profitability, reputation and channel relationships by providing them with deeper data and insights critical for monitoring their products' online channel prices, presentation and promotions. More info.
Key features: NG Firewall version 12.1 boasts new geolocation capabilities, allowing administrators to determine threat origin and initiate policy responses. Additional upgrades include fully responsive mobile management, enhanced reporting and new dashboard capabilities. More info.
Key features: NetBackup 5240, offers expandable capacity to 201 TB, up to 50 percent performance increase. Together with Veritas Information Map, NetBackup 5240 is the first purpose built appliance to integrate data protection and data visibility map, addressing challenges to manage unclassified data. More info.
Key features –  SUSE Enterprise Storage 3 enables enterprise IT services to transform their storage infrastructure while adopting new technologies using cost-efficient, resilient and redundant storage infrastructures on commodity hardware. This latest release is the first commercially supported solution based on the Jewel release of Ceph. More info.
Key features: Know your security posture with Passive Vulnerability Detection, check your controls with Driveby Simulations, easily pinpoint vulnerable machines with DNS Beaconing. More info.
Key features: Reliable, secure OOB access to console port command functions on up to 24 remote network elements. Features Gigabit Ethernet port, v.92 internal modem, plus event monitoring and alarm functions. More info.

As the heart of Google's productivity suite, Drive is the tool you access most. So why not make it easier to get to when you need it? These Chrome extensions will let you save emails, upload images, and create new Google documents all without leaving your current browser tab.
Saving web content typically requires you to download a file locally and then find it and upload it to Drive. Save to Google Drive enables a more streamlined process.
Developed by the Google Drive team, this extension allows you to save virtually any web content with just a mouse click or two. Once you install it, you can upload the current webpage by clicking the Save to Drive icon in the Chrome toolbar. A progress window will open, and once the upload is complete it will give you the option to rename or delete the file. Alternately, you can save images, HTML5 audio and video, and other web content by right-clicking on the file and selecting Save to Drive from the contextual menu.
Sometimes you just want to capture an article from a webpage, without any of the formatting or other media files. You could copy and paste the text into a word document, but this extension simplifies things considerably.
Click the Save Text to Google Drive icon and a window will open containing all the current webpage's text. Make any necessary edits, then click Save to send it to your Drive account.
Gmail is packed with great features, but there's still no easy way to save messages to Drive. Many of us resort to cutting and pasting the message text in a Google Doc as a workaround.
Save Emails to Google Drive makes that unnecessary. The extension from CloudHQ adds a clearly labeled "Save to Drive" button to Gmail. With one click, you can upload the currently open email—and any attachments—to your account.
This extension eliminates the need to stop your browsing, open a new tab, and log in to Drive to create a new Google document. Once Google Drive Quick Create is installed, you only need to click the extension icon in your toolbar—a drop-down menu will display, from which you can create a new document, slideshow, presentation, or drawing. Your new doc opens in its own tab, saving you precious time and keystrokes.

A few weeks ago, I was seriously ill and needed to go to the emergency room. I couldn't make it to the train, so I tried to hail a cab, but was so depleted that my city hustle failed me and another person grabbed it. I decided to Uber. The fact that it was under three minutes away from where I was standing, doing my best not to die in midtown, was its most alluring feature. When the car arrived, I was as calm as possible so as not to panic the driver.
I spent the ride remembering a piece I'd read in which the writer took an Uber in the midst of a life-threatening heart condition. I wondered how many others, against their better judgment, had done the same and why?
Costly Decision
Surge pricing or not, Uber is drastically cheaper than an ambulance. If an ambulance ride is not covered by insurance, it can cost several hundred dollars for a life support ambulance; an advanced life support one costs even more. Mileage and supplies also factor into the price. Whether any of that is covered depends on many things, including municipality (some use tax dollars to cover costs), the patient's insurance provider, and if the emergency is deemed to be life-threatening.
In my case I spent $100 (thanks, Obama, who was in town that day). Steep for a cab ride, but hundreds of dollars less than I could have paid and certainly worth the comfort and convenience. What's more, Uber provides an estimate of how much you'll pay before you ride, which is a considerable advantage over waiting a few weeks for a potentially sky-high ambulance bill.
Time Is of the Essence
The lights and sirens of an ambulance are a reassurance that help is on the way. But there is no accounting for how long it will take from the moment one is called until it arrives. Anyone who lives in a city and has seen emergency vehicles trapped in traffic knows they are in for a very uncertain wait. Dispatchers have real-time maps for ambulances, but there is no patient-facing display.
Uber, however, displays a map of a car's location. As actress Jaime King said on The Tonight Show , she opted for an Uber when she was in labor because "I know [Uber says] three minutes away and an ambulance you don't know. "
Define Emergency
Honestly, one of the top reasons why I called an Uber instead of an ambulance was that while I felt awful, I wasn't sure if my condition required the resources of an ambulance. I did not want to waste time trying to get a receptionist to reach my doctor to have her assess how much care I needed and how fast.
Sometimes, the Uber versus ambulance decision is the call of a medical professional, though it can be just as questionable a choice as if a patient makes it themselves. One man in London who broke his leg in an altercation in which his bike was stolen, called an ambulance only to be told that he was not injured seriously enough to receive care. He took an Uber to a hospital.
Driver Surprise Me
In all of this, though, there is one major person who has not been consulted: the driver. Uber drivers have to put up with all sorts of things, but playing ambulance driver is one of the most extreme.
Driver forums are filled with talk about passengers taking the service in emergencies. Driver reaction varies from willing to worried to fed up. One driver in D. C. had a particularly hairy ride. As he recounted in a post: "When I got there, to my (then) dismay, I see him literally dragging himself towards my car, hand on his chest, stating he was having chest pains and was getting dizzy. I offered to call 911, as the hospital he wanted to go to was over 15 minutes away but he insisted for me to take him. "
An Uber spokesperson told PCMag that the company is proud to have helped with public emergencies. It stayed active following the Boston Marathon bombing, while public transportation was on lockdown, so family members could visit those injured in the hospital. Uber also has a national partnership with the American Red Cross to give rides and donations during community emergencies. But the Uber spokesperson stressed that in individual situations, "Uber isn't designed to be a substitute for emergency authorities. "
Medical Intervention
Uber has taken initiative to expand into the medical space, though. Last year, it retained Dr. John Brownstein , professor at Harvard Medical and chief innovation officer at Boston Children's Hospital as its health adviser.
"I think there's anecdotal evidence of people in emergency situations finding the use of an Uber to be the quickest path when they need help," Brownstein said, acknowledging but not necessarily agreeing with how patients use Uber. But "I think that there's overuse of certain types of transportation that could potentially be diverted to less costly forms of transportation," he said.
Toward that end, Uber formed partnerships with health systems, including MedStar Health and Hackensack University Medical Center , to transport patients to non-emergency medical appointments, something with which rival Lyft is also experimenting. Sometimes the facility will pay some or all of the cost of the ride, as it's less expensive than a canceled appointment, Brownstein said.
As Uber ramps up its own efforts, there are services that are looking to fully blend Uber and ambulance services, but it's slow-going so far. Stat came on to the scene three years ago , promising on-demand emergency services in Philadelphia, but it seems to have quietly flatlined.
The real emergency is the need for services that can handle transportation for patients in a convenient and affordable manner. So far, there is no help to be found and patients are left writing prescriptions for Uber for themselves.

My baby boy is growing up fast, despite my insistence that he stop it immediately. He'll be 7 years old soon, and I watch in terror and awe as he grows more independent by the day. I guess I can't complain too much, since he can now help with bigger chores; plus, he's an awesome big brother.
But with each passing day, he detaches a little more, and I find myself worrying about him wandering too far, getting lost, or—heaven forbid—taken. These are not new issues, but modern parents are fortunate to have technology that can ease some of that anxiety; one example is the Tinitell.
Tinitell is a water- and dirt-resistant, child-sized watch that is a combination cell phone and GPS locator. My boy is as gadget-crazy as his mom, so I knew he'd be excited to help me test one out.
Our new Tinitell arrived in a cute little box, complete with a SIM card waiting to be activated. Tinitell's 2G cell phone coverage is powered by Ting , which is a very reasonably priced carrier; our first month's bill was only $9. The coverage was good, except in a few spots where we experienced some garbled audio. I don't know whether this was an issue with our device specifically or with the Ting service itself.
Though the width of the watch itself is a little bulky on my 6-year-old's arm, I was very pleased with the interface and how quickly he was able to pick up on the controls. All I had to do was download the Tinitell app (available on Android and iOS ) and connect my phone to his watch via Bluetooth. From there, I programmed the numbers I wanted him to be able to call.
The parent app allows you to record a voice tag to go along with each of the contacts programmed into Tinitell, so a child doesn't need to be able to read in order to call different contacts from his watch. As my son scrolls through the selections, the speaker plays a recording of me reading the name. For example, the first selection I programmed for him is my number, so when he presses the button, he hears my voice say "mom. " He pushes the big button again if he wants to call me, and anyone programmed into his contacts can call him via his Ting phone number.
For an older child, this would be an awesome feature. For my chatty 6-year-old, all it really means is that he is now able to call my parents and talk to them at length about the most recent episode of Rescue Bots. It's a comfort to know that he would be able to call me in case of an emergency, but since he doesn't spend much time away from me, that feature isn't a huge deal to us. Talk to me again in a couple years and I will probably change my tune.
The GPS locator, however, is super handy. Not only can I locate him should he become lost, but when he's out running errands with his dad or hanging out with grandparents for the weekend, I can check in whenever I want. Yeah, that sounds a little bit helicopter parent-y, but I like knowing where my kids are. Sue me. Also, knowing when someone is on their way to bring your kid home is valuable for those parents who don't keep themselves looking presentable all day long. Not that I know anybody like that.
Tinitell is available for pre-order now at $149; the company says its next batch will ship in late 2016, just in time for the holiday shopping season. It comes in four different colors—coral, navy, aqua, or charcoal.

My first portable device was a luggable Compaq, followed by a streamlined Toshiba model in the mid-1980s. But their heavy weight had me fantasizing about a computing model that would make it unnecessary to carry a laptop everywhere.
I envisioned a "Computing Brick" that would allow me to connect to a screen in hotels, on airplane seats, mounted on walls at home, or dedicated monitors in the office. Each location would have a connector and keyboard for input, and even back then I felt it would need to have a wireless connection to the monitor and peripherals so I would not to have to carry a lot of cords with me.
The brick would have the CPU, OS, memory, storage, and all of the relevant wireless connections so that the only thing I would carry with me would be the brick itself and a cord to plug in to a power source.
When I first wrote about this in a UK-based publication in late 1989, I got messages from around the world asking how long before I thought we would see something like this. Others just though I was delusional, though many acknowledged it would be an ideal way to deliver a computing experience in the future.
Of course, the technology to deliver on this vision was not available then. Even today it's not quite there yet, though we're getting closer. A video created by Corning, for example, shows all types of glass surfaces as touch screens, which deliver data, video, and music. But as you look at this visionary view of computing, it is not clear to me where these glass screens and surfaces get their intelligence. Most represent flat screens or surfaces and are used to display various forms of digital data. There does not seem any place to embed a CPU, storage, or other components.
But imagine if a smartphone or other device could mirror its display on any screen with which it comes into contact? Any smart screen would be your personal computing display.
While this idea may still be far-fetched, I sense we may be moving in this direction. While some screens could become smarter, most will be dumb in the sense that they just serve as displays. This will be especially true in many IoT devices. And the cloud will become a powerful resource for tapping into stored data, information, and applications on an as-needed basis. But we still need the computing power behind this to deliver these various bits of data, images, and video that would be displayed on these screens.
Interestingly, mobile CPUs are already getting close to the same power levels we have in PCs today, and there is a lot of work going on in wireless display connections that could very shortly power this vision. There are still a lot of hurdles to get over for this to work seamlessly, but for the first time since I had this idea of a "computing brick," I can actually see the technology becoming a reality.

Specifications 
Processor Octa-core MediaTek MT6755
Screen size 5.5in
Screen resolution 1,920x1,080
Rear camera 13 megapixels
Storage (free) 16GB (9.85GB)
Wireless data 3G, 4G
Dimensions 152x78x8.7mm
Weight 150g
Operating system Android 6.0.1
Warranty One year RTB
Details www.vodafone.co.uk
Part code VFD-700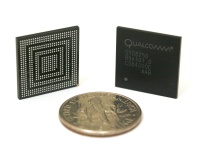 Qualcomm is facing a £664 million fine, its second in under two years, following an investigation into patent licensing practices in South Korea. Mobile and embedded specialist Qualcomm is facing a £664 million fine from South Korea's Fair Trade Commission over claims the company acted in an anti-competitive manner.
According to local news outlet The Korea Times the nation's Fair Trade Commission announced the preliminary conclusion of a 17-month investigation into Qualcomm's business practices on Friday with the recommendation of a trillion-Won (approximately £664 million) fine. ' The FTC's mission is to encourage fair market competition between market players. Qualcomm's business model is still controversial because it charges excessively high licensing fees and requires unfair conditions for use of its patents, ' a spokesperson told the paper.
The investigation, launched last year, looked into complaints that the US company charges exorbitantly high royalties for the use of its standard essential patents (SEPs) related to CDMA mobile technology - patents which South Korean law requires are licensed under fair, reasonable, and non-discriminatory (FRAND) terms. These charges are claimed to have been based on the retail value of the handset or device in which the patent is to be used, rather than on the value of the chipset within said device.
The ruling, which has yet to be finalised, comes after Qualcomm was found by Chinese antitrust authorities to be acting in an anti-competitive manner in February last year, a decision which resulted in a £737 million fine.

A space taxi docking port bound for the International Space Station was launched into orbit by Elon Musk's company SpaceX on Monday, and the rocket that carried it successfully landed back on solid ground.
The unmanned Falcon rocket was successfully deployed from a NASA base in Cape Canaveral, Florida, carrying over 2,000 kg (4,400 pounds) of supplies as well as the new docking system. The Dragon capsule was released from the rocket, which SpaceX then managed to land back on Earth -- the second time it has done so.
The Dragon capsule is expected to arrive at the ISS on Wednesday and the taxi port it is carrying will be used to dock spacecraft ferrying US astronauts to and from the ISS. A second port is due to be delivered in 2017.
This is SpaceX's second attempt at getting the docking system up to space station, after the first rocket with the port on board exploded after takeoff last year.

This is RoboCup! This annual gathering sees robotics experts from all over the planet fielding teams of battling soccerbots in a bid for robot football supremacy.
Meet the Australian team out to defend their title, see why a change to the regulation ball has scores of robots baffled, and enjoy the sight of extremely adorable robots falling over -- then hopping right back up again. Hit play on the video above to check it out, and see more videos from RoboCup below.
The pace of artificial intelligence is relentless, so it's not surprising that robot competitors are frequently retired from the game. We met Wheatley, a humanoid robot playing for the Hamburg Bit-Bots, and his human guardian Nils Rokita. We learned about the tech that powers Wheatley, and what's next for this diminutive goalkeeper after years of loyal service.
Crucial to success in robot football is spotting the ball. Once a 'bot has locked on, the next step is to manoeuvre itself into a goal-kicking position, by lining up the ball between the goal and its robot feet. Robot goalkeepers are poised to spring at the ball and defend, but every so often the stars align, and a shot hits home. Here are the best goals we saw at RoboCup 2016.
It's true -- keeping a robot footballer on its feet is no mean, er, feat. RoboCup's ultimate aim is to have humanoid robots capable of competing with human professional players by 2050, and to do that they need to master movement on two legs. Despite some extremely advanced balancing and self-righting algorithms, these robots still frequently take a tumble. Hit play below to check out the best dives, fouls, pratfalls, faceplants and falls we spotted.
Update 18 July : Added When robot footballers retire video.

Social media can barely contain itself over the latest chapter in the blustering feud (or is that "mutually beneficial hype train") between Kanye West and Taylor Swift. And the whole thing is playing out online in frighteningly low resolution.
Let us catch you up.
"I really appreciate you telling me about it, that's really nice," says Phone Taylor in the blurry, shaky, sideways video below.
"Where is the video of Kanye telling me he was going to call me 'that bitch' in his song? It doesn't exist because it never happened. "
Remember the days of Joan Crawford and Bette Davis, when feuds played out in extravagant supper clubs and on Hollywood movie sets? No, neither do we. Because apparently there was never a time before low-res Snapchat dissing, emoji sub-tweets and excoriating streams of Twitter Moments. This is the future you deserve.
We're on Day 1 of Kanye watch and we'll stay with it all night if we have to. Bring the coffee.

The company also reportedly discussed the potential timeline for implementing fixes for the three generations of diesel vehicles included in Dieselgate. The two latest generations should be fixed with software alone, while the first generation requires a mix of both hardware and software fixes. This, of course, supposes that federal regulators sign off on these fixes, which they haven't yet.
"We maintain a regular dialogue with the Volkswagen National Dealer Advisory Council as we work to make things right," a Volkswagen spokeswoman said in an emailed statement. "We cannot comment further on ongoing discussions. "
Volkswagen's diesel vehicles comprised some 20 percent of its US sales, so it's easy to see why dealers are looking for answers. The company first ended up in hot water after it was revealed to have deceived regulators -- while its diesels performed well in laboratory environments, the vehicles would go on to pollute well in excess of legal limits once out on the road.

BAE Systems' threat intelligence group has joined forces with SWIFT's customer security intelligence team, following its successful management of an attack on Bangladesh Bank in February.
Its director of cyber services, James Hatch, said the organisation decided to join SWIFT because it feels cyber attacks on the financial industry need to be addressed as a matter of urgency.
"The inevitable criminal focus on the heart of the financial system means that the financial services industry needs to ensure it has effective cyber defences against well-funded, motivated and organised attackers," Hatch said. "It is vital that the industry works together to defend systems and networks and we are pleased to be working with SWIFT to help protect the mutual trust on which the financial system depends. "
He added: "The convergence of cyber threats with fraudulent activities has seen an increase in the velocity of attacks and a greater sophistication in exposing weaknesses in the financial services industry, where BAE Systems has a strong track record of providing rapid insights, advice, and solutions. "
BAE Systems' newly formed Customer Security Intelligence team will work alongside SWIFT's in-house cybersecurity experts, who currently share information with financial institutions to ensure they can prevent or manage attacks when they are launched.
SWIFT uses forensic investigations alongside the customer's own investigations, resulting in more effective outcomes and intelligence that can then be used to safeguard against future attacks on other companies.
"Customer intelligence, including intelligence related to attacks that have ultimately failed, is crucial to helping us continue protecting our community," SWIFT CTO Craig Young said. "Information we have already received from impacted banks has allowed us to identify new malware and to publish related indicators of compromise (IoCs) which are helping to protect the wider community.
"An important dependency of this initiative is SWIFT's timely receipt of information from affected customers. We therefore continue to remind customers that they are obliged to inform SWIFT of such incidents as soon as possible, and to proactively share all relevant information with us so we can assist all SWIFT users."

Matthew Hancock has replaced Ed Vaizey as Minister for the Digital Economy, who was sacked after six years in the role by new Prime Minister Theresa May in her cabinet shake-up.
West Suffolk MP Matthew Hancock previously served as Minister for the Cabinet Office, a position he filled after Francis Maude  left the role following last year's general election.
In a tweet , Vaizey said he was "looking forward to supporting the government from the backbenches #vexit". In reply , Hancock said he was "sad to see #vexit" and commended Vaizey's work as digital minister.
Hancock said separately that he was "delighted to be minister of state for Digital & Culture. Energised to take up the challenge to make UK tech & cultural centre of the world".
Hancock's job will be to continue to build on the UK's position as a start-up hub despite predictions that the vote to leave the EU will result in less ability to hire talented EU workers, and a lack of access to the digital single market.
Ipswich MP Ben Gummer replaces Hancock as Minister of the Cabinet Office, where he will be in charge of the Government Digital Service (GDS), which has a budget of £450 million to spend over four years .
The announcement coincides with the appointment of Emma Jones MBE, the co-founder of Startup Britain , to help SMBs bid for and win government contracts. She will work one day a week in the role, titled s mall business crown representative.
As reported by IT Pro last year, the UK government has committed to spending one-third of its budget with SMBs.
Central government spent £11.4 billion with SMBs in 2013-14, equivalent to 26 per cent of central government spend, but most of it was indirect spending.

Capgemini plans to make it easier for companies to embed AI, bots and blockchains into their businesses by launching the Applied Innovation Exchange.
The Exchange will give businesses access to Capgemini's network of partners, experts and other resources to help them realise the potential of cutting-edge innovations, the firm said.
The global network will offer companies support when they wish to build proof of concepts for the Internet of Things (IoT) and prototypes in specialist sectors such as financial services.
"We're thrilled to be opening our latest Applied Innovation Exchange in London, giving business leaders the chance to not only see the latest innovations from a host of exciting companies across the globe, but also explore, here and now, what they could achieve within their own organisations," Rory Burghes, VP of the Exchange at Capgemini UK, said. 
"To support our group ambition and strategy around cloud and digital, and to go beyond our great delivery capabilities, we are focused on our clients who look to us as a major partner to address the demands on their ability to grow, compete and launch new business models leveraging innovation," Lanny Cohen, global CTO of the platform, added.
Capgemini already has eight Applied Innovation Exchanges in countries including Paris, Munich, Mumbai and, more recently, San Francisco.
"Being part of a global network of Exchanges, it will provide our clients with access to the very latest thinking from across Capgemini, as well as our partners and start-up communities worldwide," Burghes said. "This will help them transform their businesses by reducing the development and deployment cycles from years down to months or even days.
"With the new Exchange in London now part of our Applied Innovation Global Platform, it gives us even greater capability to engage with and support our clients in the UK and across the world on a different level."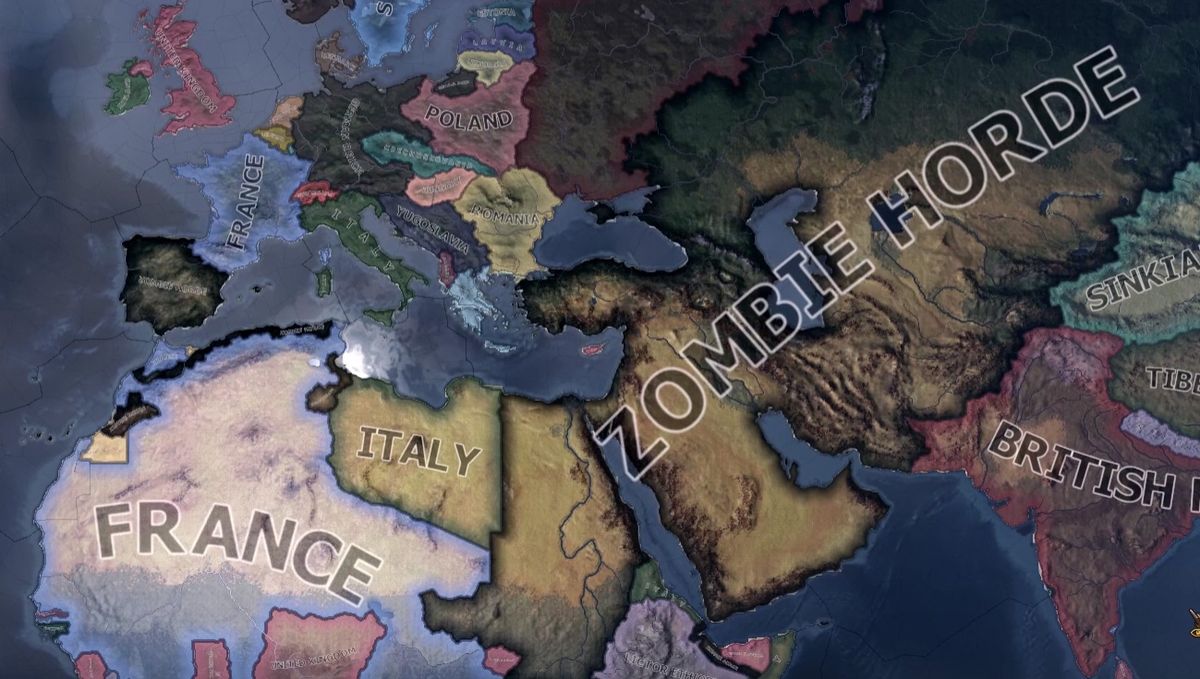 On this week's Mod Roundup, zombie hordes come to World War II thanks to a mod for Hearts of Iron 4. Also, stop recruiting settlers and start building them in Fallout 4, with a mod that lets you craft your own Synths. Finally, there's a mod that brings an Overwatch-style UI to Team Fortress 2.
Here are the most promising mods we've seen this week.
Steam Workshop link
Presumably, you've already got your hands full fighting World War II in Hearts of Iron 4. But you can handle one more little tiny challenge, right? A challenge like a massive zombie horde multiplying and spreading across the globe? Of course you can. No sweat. You got this.
Nexus Mods link
With so much focus on building things in Fallout 4, it's surprising Bethesda didn't think of this themselves. This mod will let you craft your own settlers in your workshop. Synthetic settlers. Switch off your radio beacon, because now you can populate your various outposts with (hopefully) friendly Synths. DIY just jumped to the next level.
Huds.tf link
It's natural to compare Overwatch to Team Fortress 2, but now you can combine them a little as well. This mod for TF2 imports an Overwatch-style HUD, so even when you're not playing Blizzard's latest hit, you can at least keep it in your mind. Here are some screens.



Total 67 articles.
Created at 2016-07-18 18:00